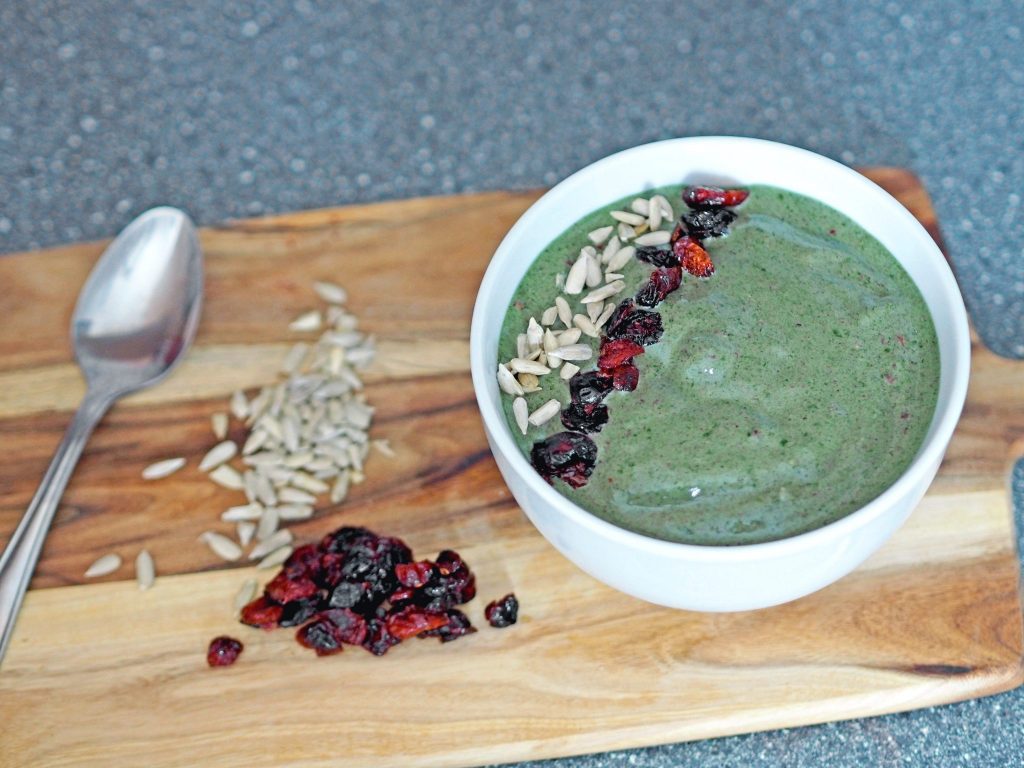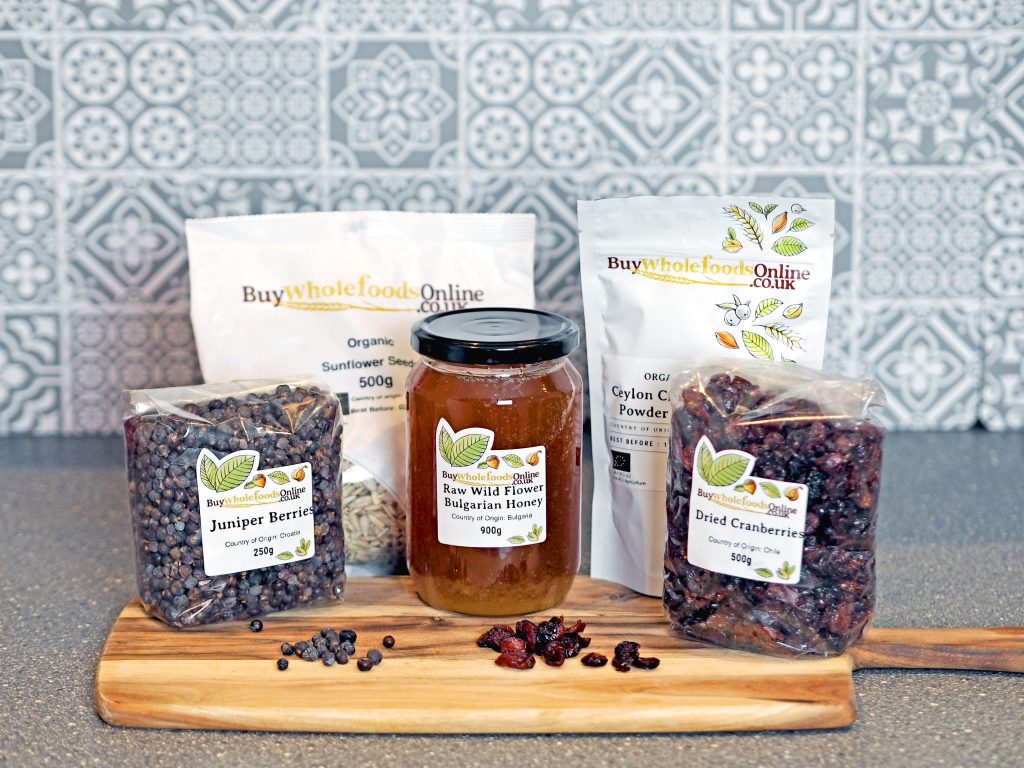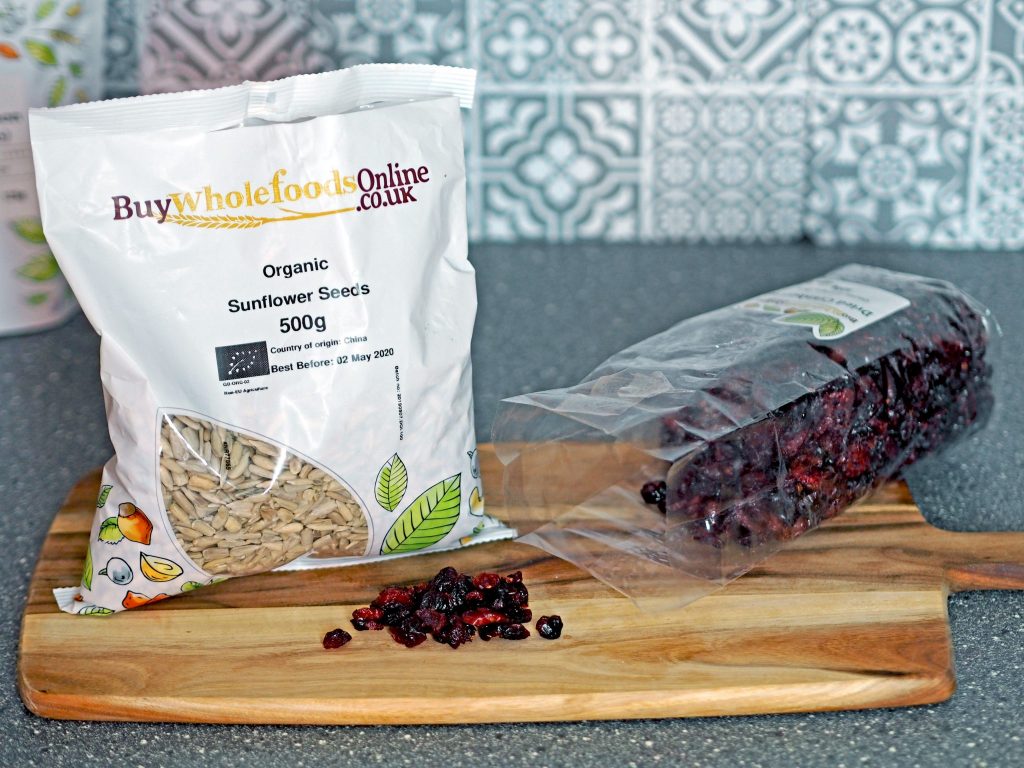 Buy Whole Foods Online
Buy Whole Foods Online are an international health food supplier based in Kent, here in the UK. The brand was started by cousins Arthur Martin and Joe Cooper in 2007. Building their business which started life in a garden shed, they grew incredibly quickly into the successful company they are today. BWFO now deliver all natural and organic wholefoods and healthy living products across the UK and Europe.
Buy Whole Foods sent me a selection of their products for me to review and I thought it would be fun to put together some little recipes for you guys too. As you know, I'm all about cooking with healthy ingredients and love trying out new meal and snack ideas so it is a perfect site for me.
I was sent quite a range of their products so I have broken them down into a few recipes; the first being my favourite – a healthy smoothie bowl (you may have seen some of my older recipes for these here and here). For this one I will be using the Buy Whole Foods Organic Sunflower Seeds and the Dried Cranberries.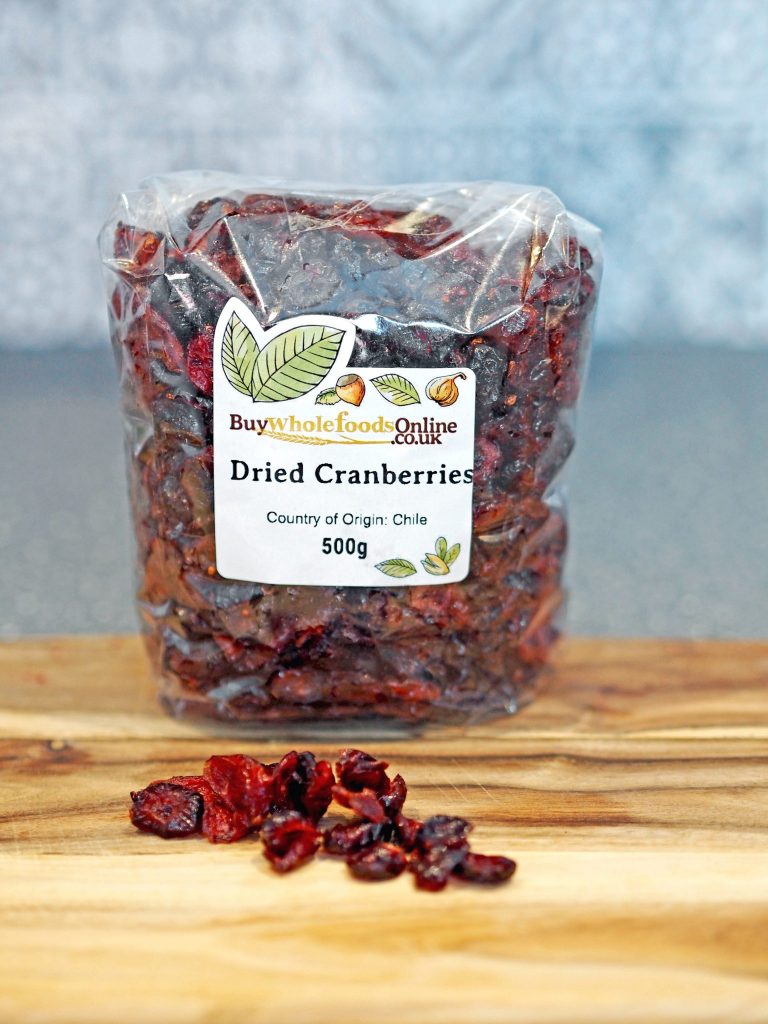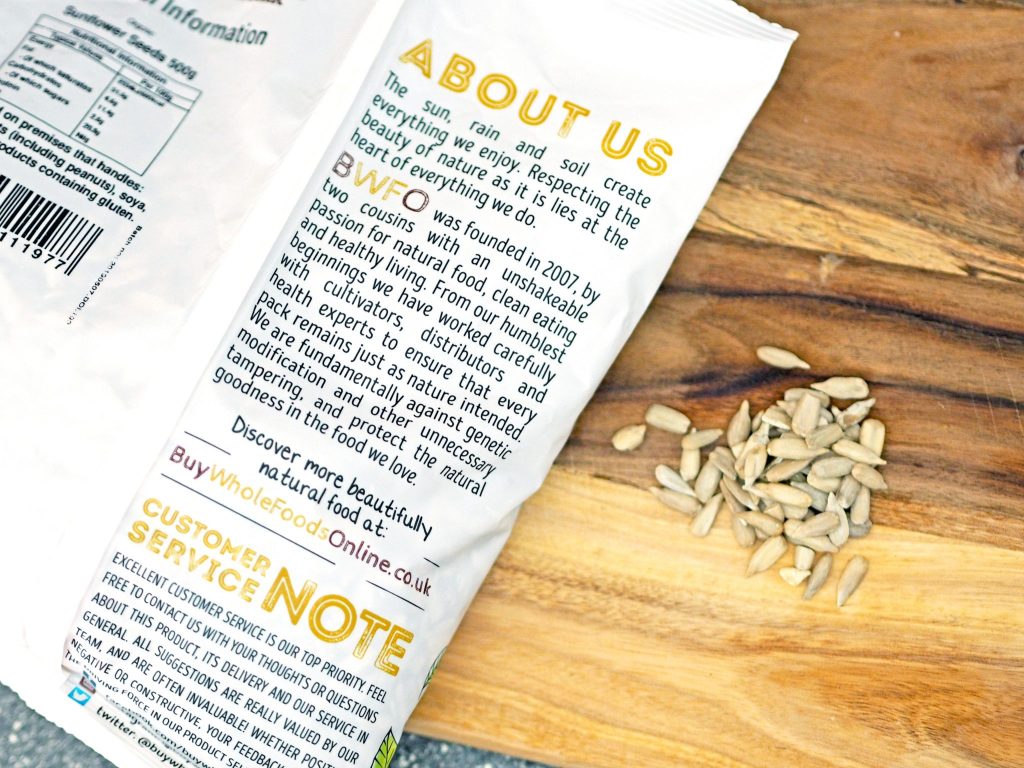 Healthy Smoothie Bowl
If you follow me on Instagram I'm sure you will have seen me making smoothie bowls. I probably have them a couple of times a week and it is one of my favourite things to eat for breakfast. I get lots of questions on how I make these so here is my latest and current fave recipe.
Ingredients
1/2 Banana Frozen
150g Berries Frozen
1 Scoop Protein Powder (my current fave is raspberry vanilla flavour)
1tsp Spirulina Powder
1tbsp Maca Powder
1tsp Flax Seeds
1tbsp Chia Seeds
2 Handfuls Fresh Spinach
1tbsp Organic Sunflower Seeds
1tbsp Dried Cranberries
Water to blend
There's no real method for these; I basically throw everything into the blender with a splash of water and blend until smooth. The consistency should be thick and creamy, a bit like melting ice cream. If it is too thick just keep adding water until you reach the desired consistency.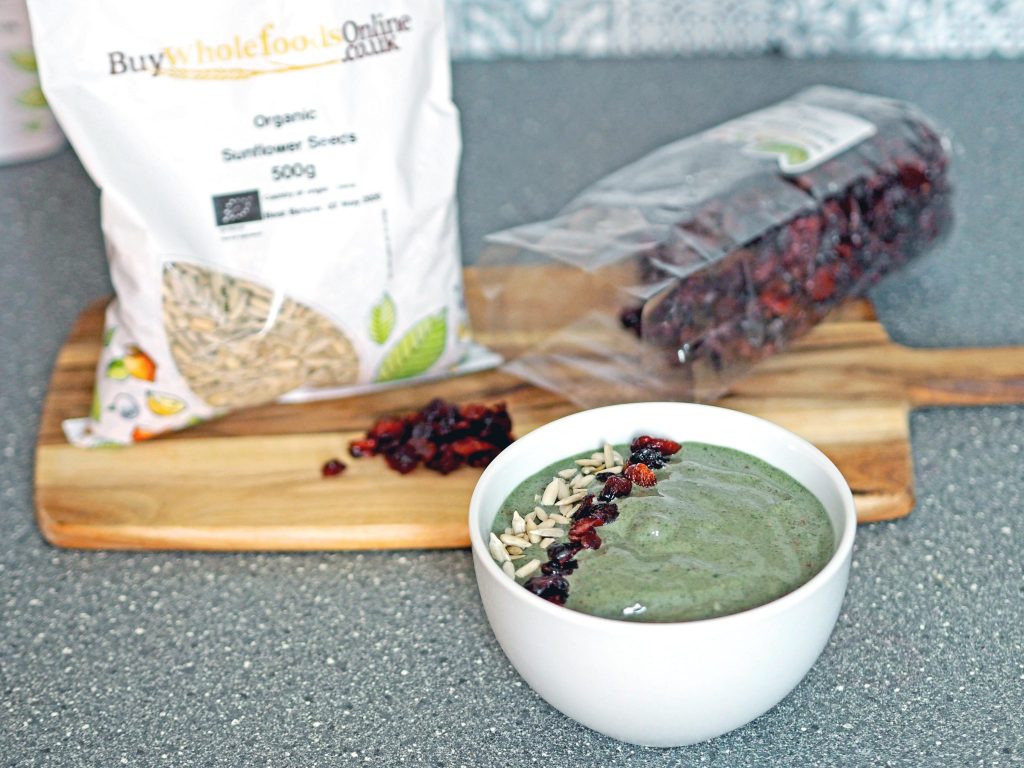 BWFO Ingredient Review
I used the sunflower seeds and cranberries as toppings for my smoothie bowl. You can really get creative with flavours and toppings for your bowls; I love to add texture and crunch with nuts or seeds on mine. Buy Whole Foods have so many options that would make delicious additions and toppings so experiment – it's like making a delicious ice cream bowl and adding lots of sprinkles!!
The toppings I used were really high quality and very tasty. The sunflower seeds were lovely and crunchy, and added a delicious nutty flavour. The dried cranberries were definitely some of the best dried fruits I've had too. I've tried a lot that have been quite dry and bland, but these ones are really fruity and juicy. Dried cranberries add a great sour yet sweet bite which is why I love using them in healthy treats.
You can visit the Buy Whole Foods Online website here to shop their range of healthy and natural ingredients.
LL x
Let me know in the comments below if you try the recipe or if you want me to create any new healthy recipes for you.
*These items were gifted to me for review. As ever, all opinions are my own.