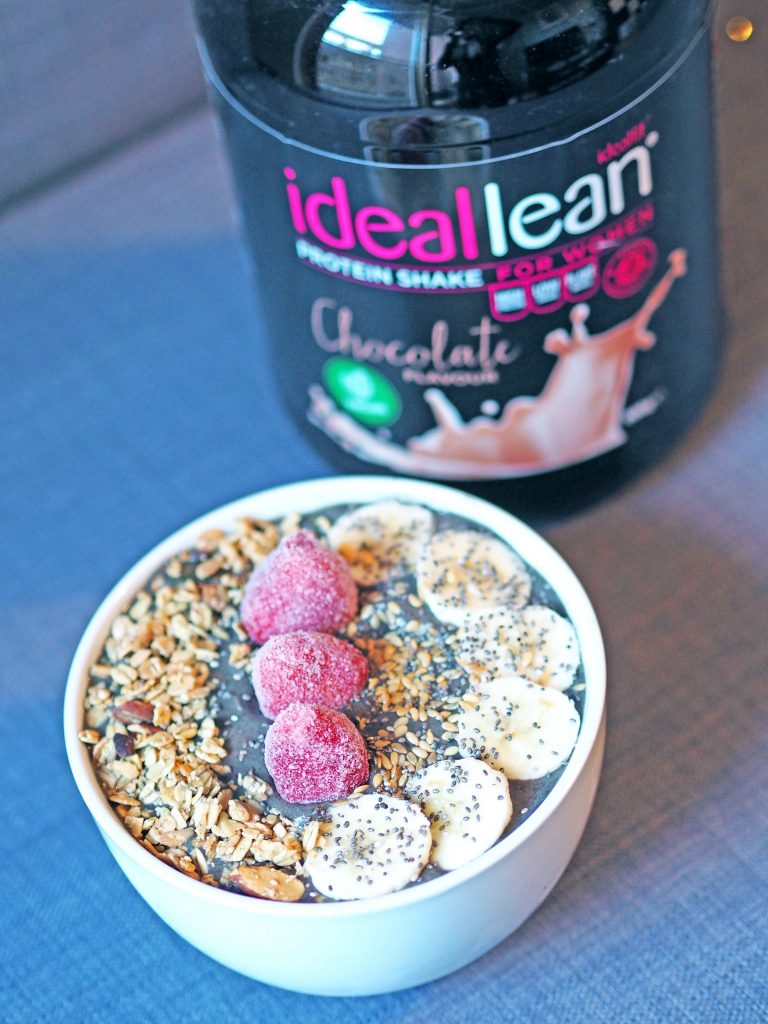 If you follow me on social, I'm sure you will know that I am a gym lover, and try and get a training session in around 5 days a week. Now that we are coming into the Spring/Summer months and everyone is trying to get that 'bikini bod', I thought it would be helpful to start posting some healthy recipes and maybe some workout ideas on here for you guys, as it is something I get asked on a regular basis.
I am definitely not into diets/dieting, as I believe that your diet should just be what you eat everyday, and your food choices should be part of a lifestyle that you want to live and can maintain; fuelling and nourishing your body, and of course enjoying what you eat. Most people think I eat super healthy all the time, but I actually just eat the things I love and make me feel good, and I don't even give it a second thought; it's just my lifestyle now. Of course, I indulge too – I am a blogger so that comes with midweek events, celebratory drinks, and trying lots of new and delicious food (one of the best bits!) I also tend to indulge a bit more at the weekend too, with a few drinks and usually a few treat meals.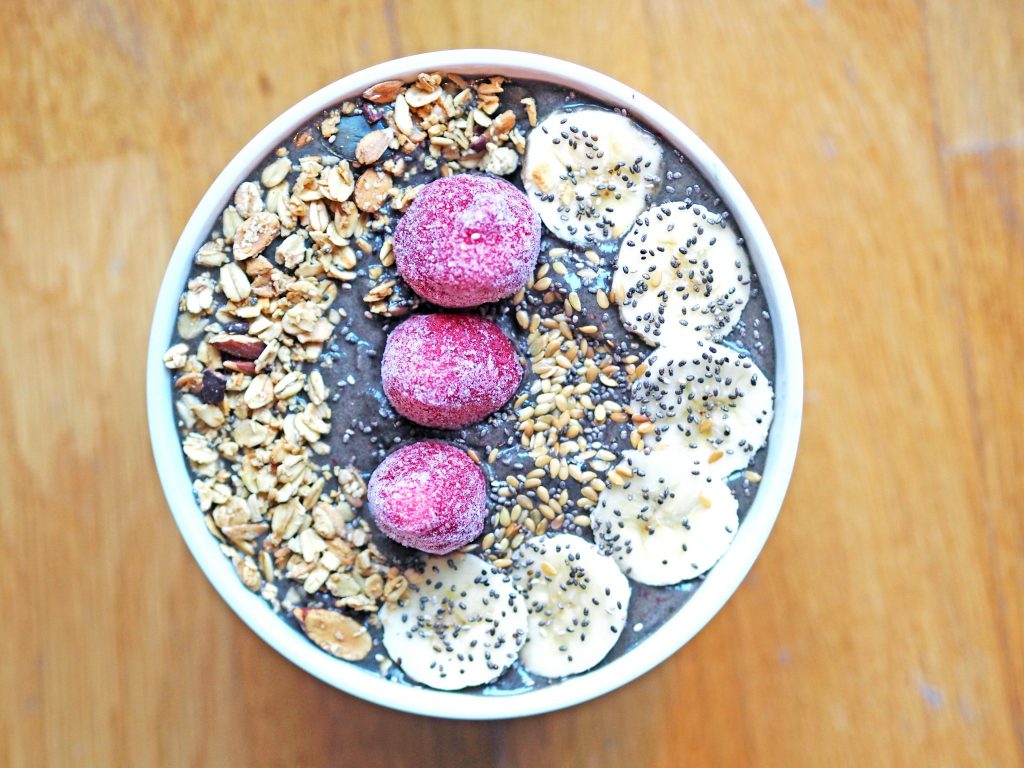 This recipe is for one of my absolute favourite dishes at the moment – an açai smoothie bowl. I adore these and could eat them everyday, they are basically just a huge bowl of goodness that tastes like dessert, and I tend to have them for breakfast at the weekend.
Most people don't actually get enough protein in their diet, and smoothie bowls are a great dish to add in some protein powder to ensure you are eating enough each day. Some people think that if you drink protein shakes you are suddenly going to become bulky and muscley, which is 100% false. It is SO hard for women to get bulky – I have been lifting he heaviest weights I can in the gym for around a year now, drinking protein shakes most days, and I am certainly not bulky. Protein is a great way to stay fuller for longer, and each meal you eat should contain a source of protein, as well as carbs and good fats.
For the past 6-12 months, my protein of choice has been Ideal Fit Protein, which is designed for women, by women, and also contains heaps of vitamins and goodness to help with skin and hair, as well as packing in a great source of lean protein without a tonne of calories. For this recipe I used their vegan chocolate Ideal Lean protein powder. You can get 10% off their site with my code LAURAKATE10.
Recipe:
Sambazon frozen açai sachet (this is optional, just add extra frozen berries if you don't have this)
100-200g Frozen mixed berries
1 banana (save a few slices back if you want to decorate)
30g Ideal Fit Vegan Chocolate Protein Powder
Handful of Spinach
Nut Milk to blend (I usually start with a couple of glugs, probably around 100ml, then just keep blending and adding more if required. I like mine quite thick like ice cream so I don't like to add too much liquid.)
Toppings – I used some of the banana, flax seeds, chia seeds, frozen strawberries and granola, but you can top with anything you like.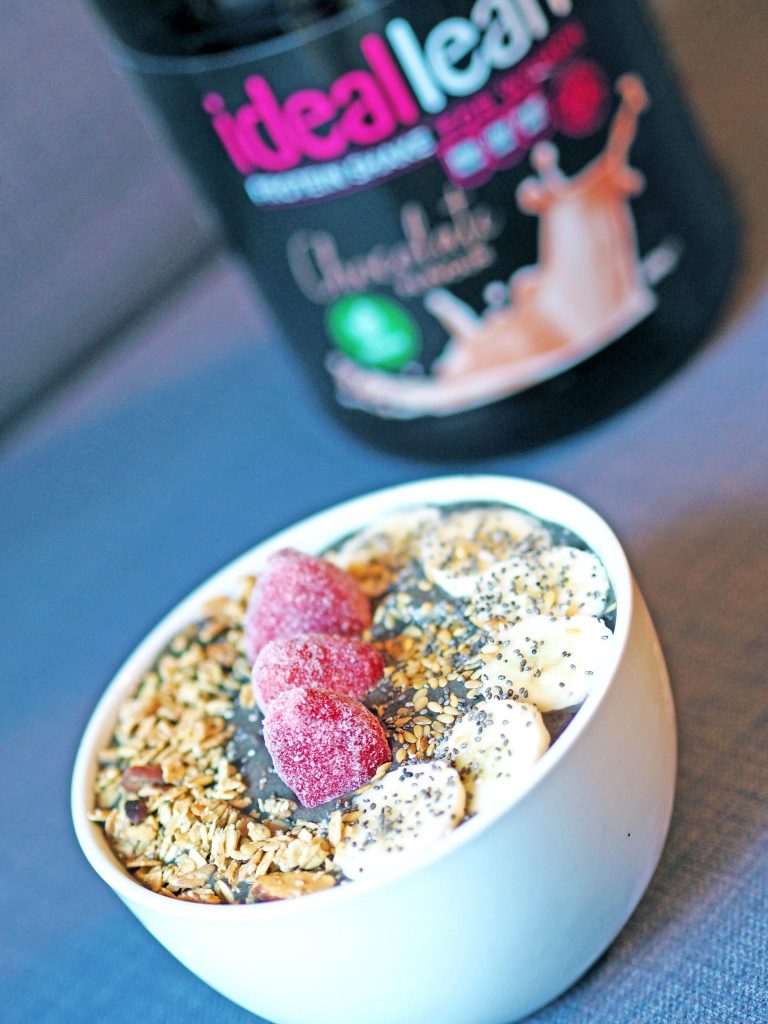 Please let me know if you tried this recipe or if you have your own delicious smoothie bowl recipes! You can let me know in the comments below or tag me in your pics!
LL x