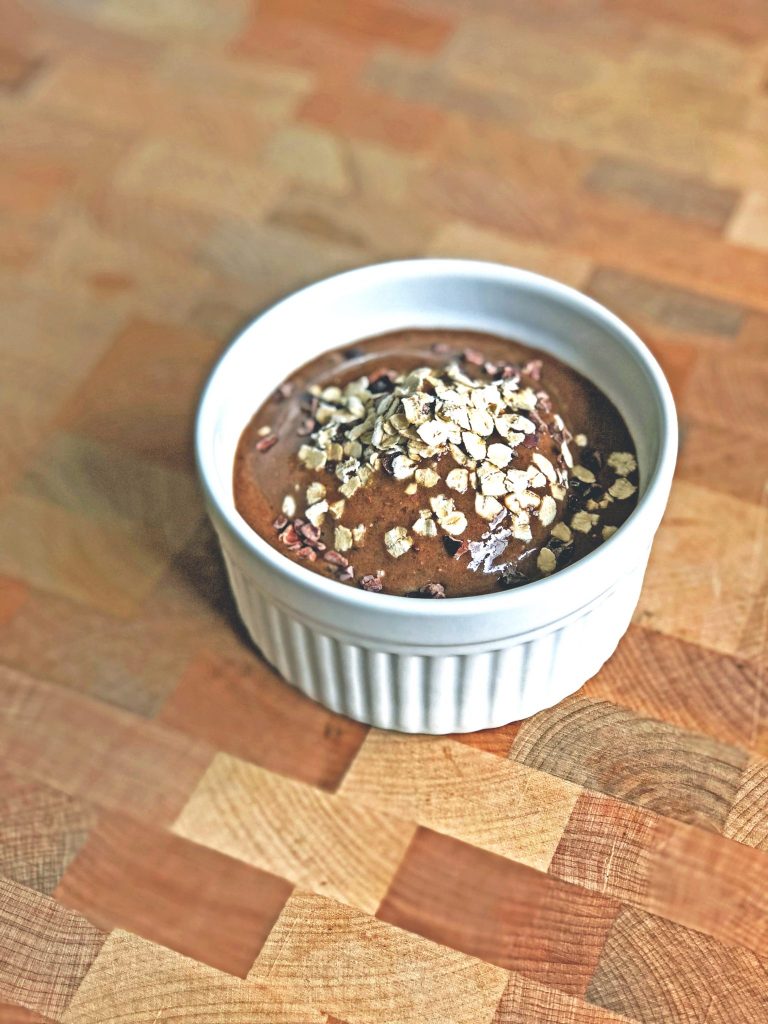 What's better, ice cream or coffee?
Trick question.. They're both amazing! That's why you're going to love this recipe that lets you get your coffee fix even on the hottest of summer days. This smooth, refreshing, frosty treat is a perfect blend of flavor and delight. On top of that, it's made with all whole foods and real ingredients, so you can indulge without the guilt.
This rich, decadent dessert starts with coffee however you like to make it (cold brewed or simply cooled off). Frozen bananas create the consistency of ice cream, and cacao nibs add a vibrant taste that perfectly complements the zing of the coffee.
If you're used to stopping by your local coffee shop or visiting the Starbucks drive-thru on the way home, you're in for a real treat. This recipe is way cheaper than those expensive restaurant options, and it packs zero processed sugar without sacrificing taste. That's right, it's easier on the wallet and the waistline! Or even better, if you're a coffee addict like me, you can actually get coffee delivered to your door with the Batch Coffee Club subscription!
No one needs an excuse to eat ice cream. It's the perfect summer snack, but this is one "ice cream" that you can actually have for breakfast without feeling like you're slacking on the nutrients. Since it's packed with whole food ingredients like banana and peanut butter, it gives you the boost you need to feel full and satisfied. It can even be topped with oats or fresh fruit for a heartier smoothie bowl, or dressed up with dark chocolate chips to make your dessert feel even more indulgent. If you're feeling really fancy, you can sprinkle a little of the cocoa powder on top or even froth some of the soy milk to give those baristas a run for their money on edible art.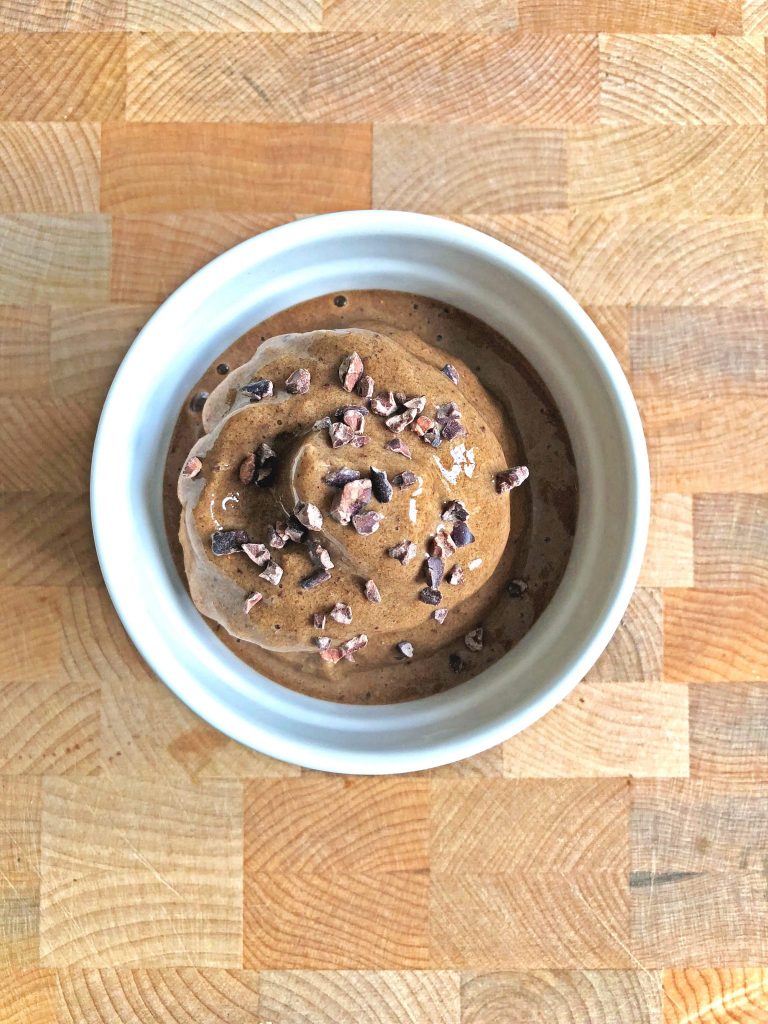 This is one recipe you won't want to miss for the hot summer months. It only takes a few minutes to whip up a batch of this delicious coffee "nice cream", so what are you waiting for? As long as you have a decent blender like one of these, or a Ninja you are good to go. If you've got one that can't handle frozen ingredients, consider letting the ingredients thaw a little bit. It won't come out as thick as in the photos, but it's still wonderful to sip with a straw.
INGREDIENTS
* 4 oz of cooled coffee (or room temperature) – can be cold brew or otherwise.
* 2 frozen bananas
* Splash of soy or almond milk (unsweetened)
* 1 tbsp cacao nibs
* 1 tbsp cocoa powder
* 1 tbsp peanut butter
* Raw oats (optional for breakfast)
* Ice Cubes as Needed
METHOD
* Add all the ingredients besides the milk to a blender.
* Add a small splash of soy milk and attempt to blend ingredients.
* If your blender is having trouble, stop blending and adjust ingredients or add a splash of soy milk as needed (the more milk added, the less thick the ice cream will be).
* Garnish with a few extra cacao nibs.
* Add raw oats or other topping to make more of a complete breakfast.
Et voila! The perfect sweet breakfast treat and a delicious way to get your coffee and chocolate fix in one go! Let me know in the comments if you try the recipe or if you have any other amazing smoothie bowl ideas you might want me to try out on the blog.
LL x
*Guest post by Joe from Thrive Cuisine