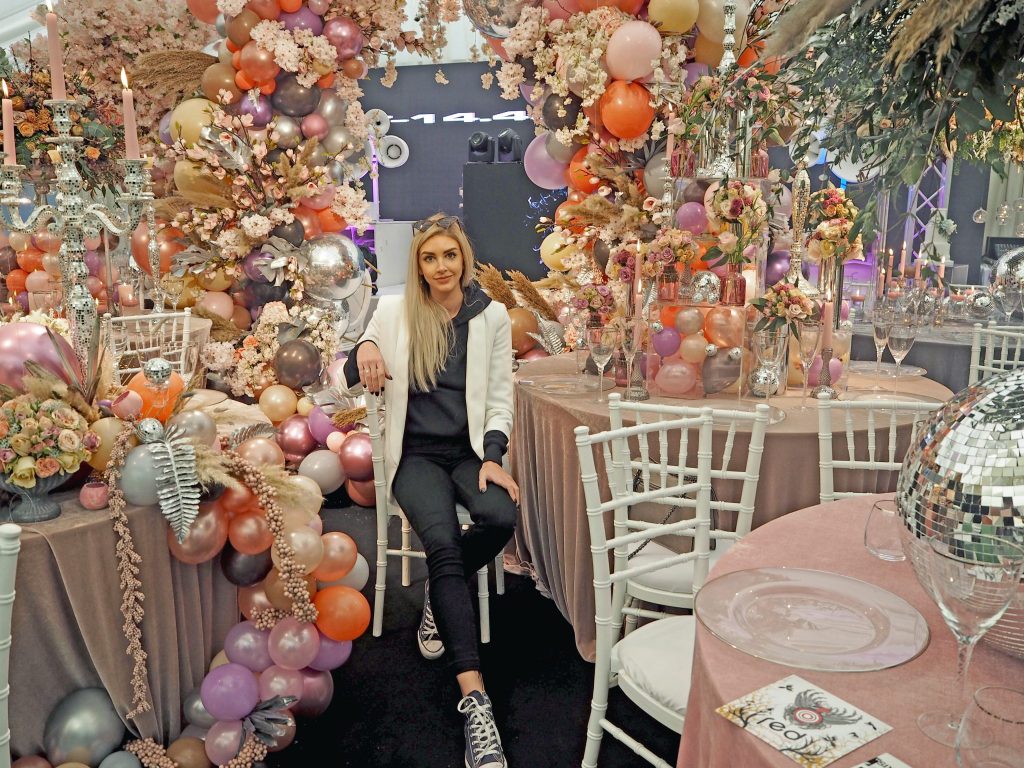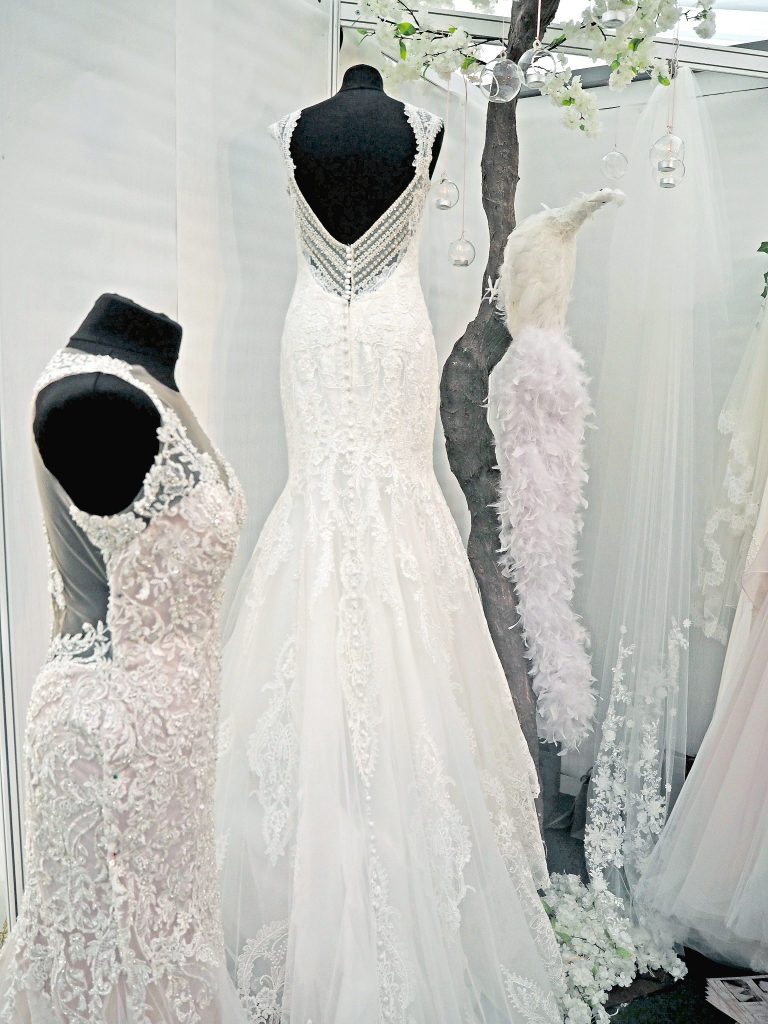 Bride Blogs
So after a year of people pestering me about when I'm getting married, what the date is, and if I've made any plans yet (the answer to all of which is either 'don't know' or 'no'), I'm finally starting to think about the big day.
I was never someone who had always known what I wanted for my wedding, and to be honest I was very happy that way. That isn't to say I didn't want to, but I don't think there should be any pressure to get married or even start planning so soon after the engagement. I just wanted to celebrate and enjoy being engaged for a while, and people asking me questions every five seconds were actually making me want to put it off even longer.
Anyway, after a year of procrastination and thanks to Bride: The Wedding Show, I am finally ready to start planning! And so begins the Bride Blogs…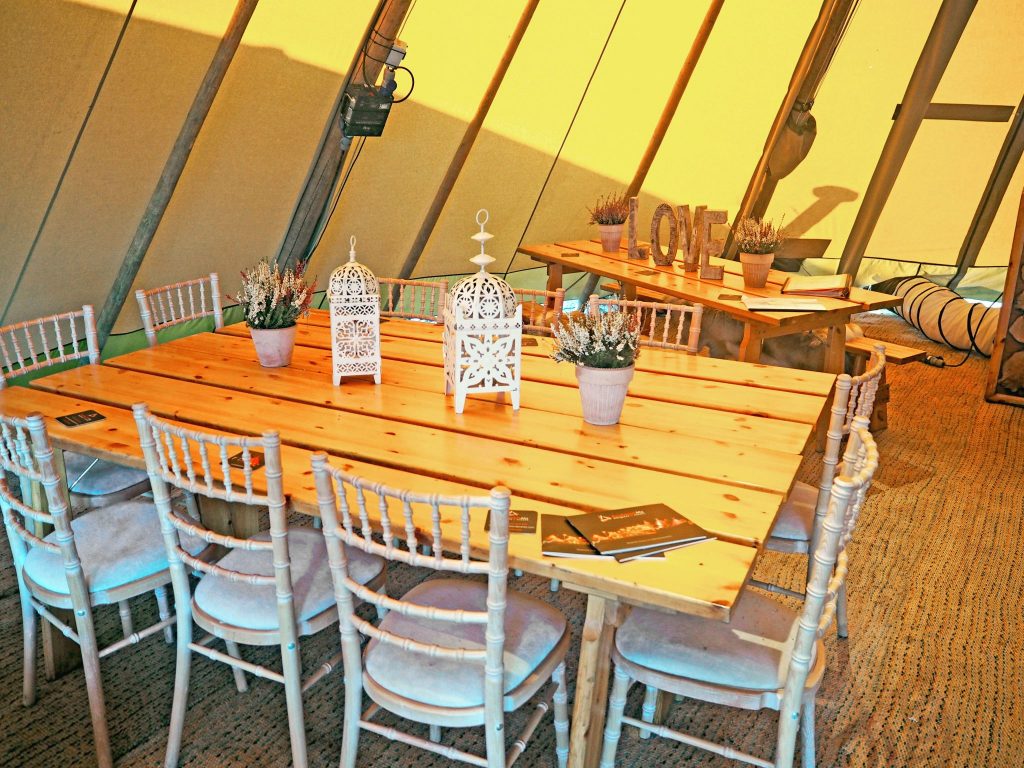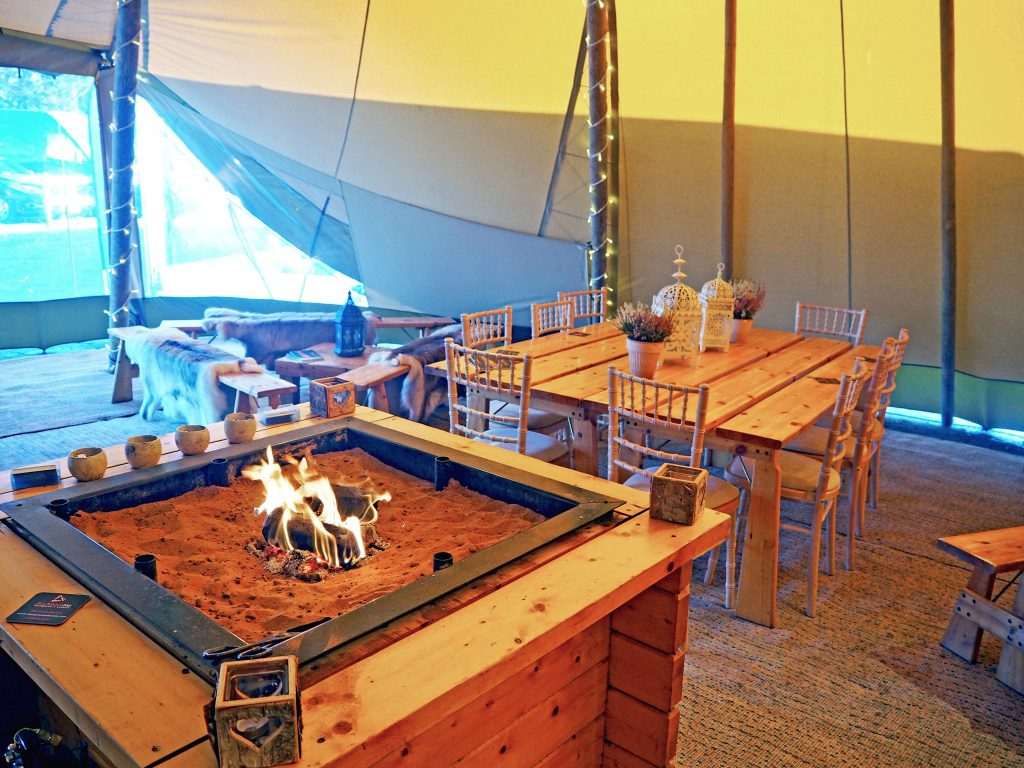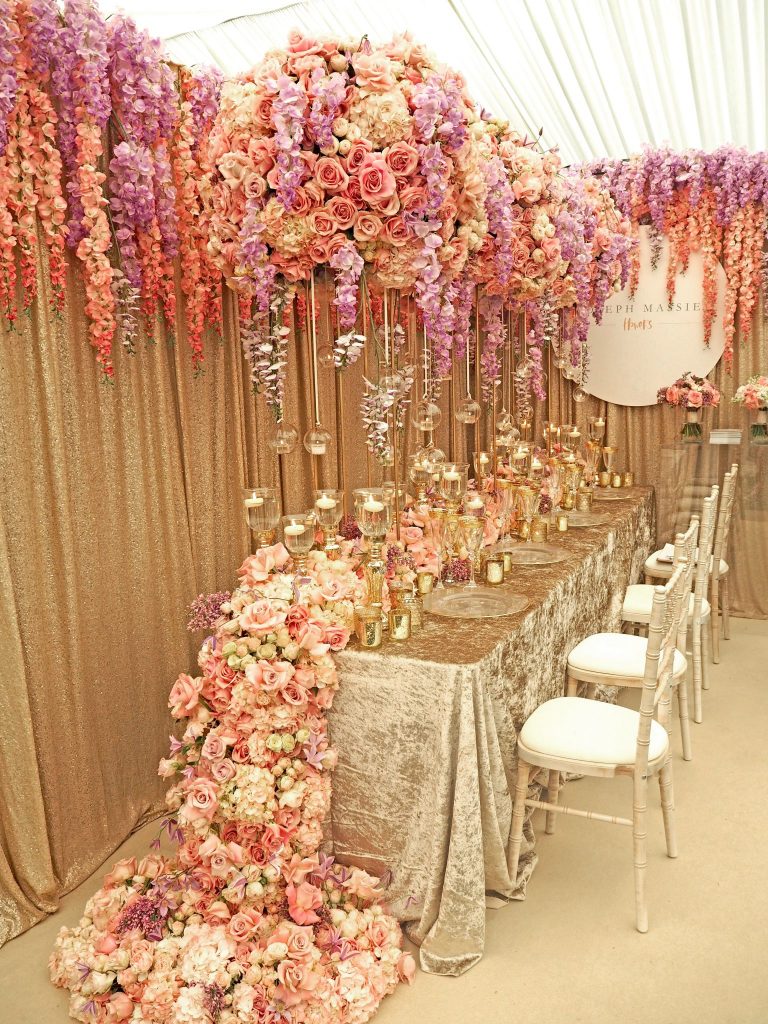 Bride: The Wedding Show
I was invited to Bride: The Wedding Show last weekend, held at Tatton Park in Cheshire. Despite having done absolutely zero planning so far, I thought it would be a good place to get some inspo and have a fun day out with my mum.
As soon as we arrived and popped into the cute tipi that was set up just outside the entrance, I knew it was going to be a great event full of inspiration. The entrance to the main venue was down a walkway laden with stunning wedding cars. We headed through and into the marquee to collect our VIP tickets. My mum had already declared what a good day it would be about 2 seconds after entering the show. She was not wrong.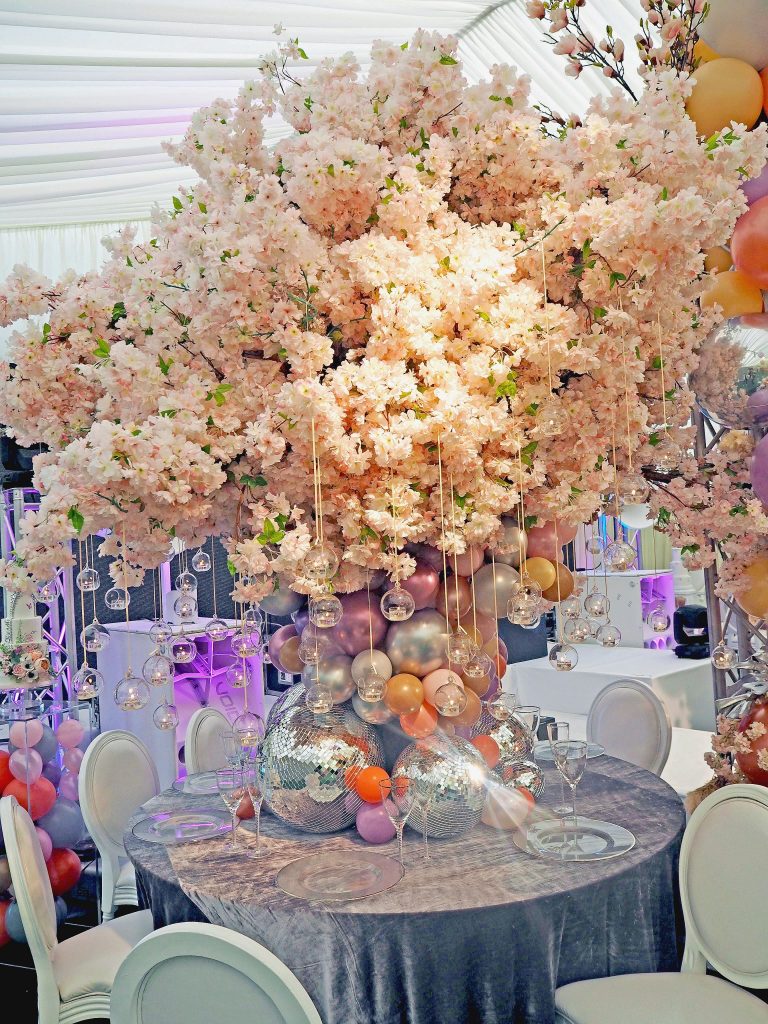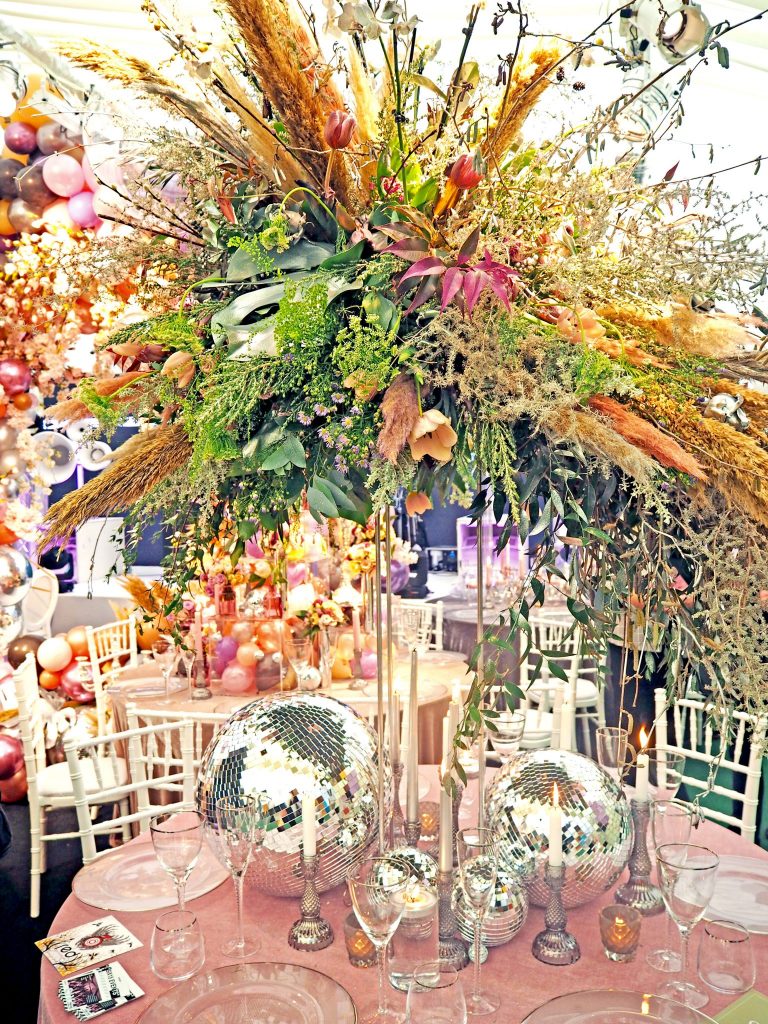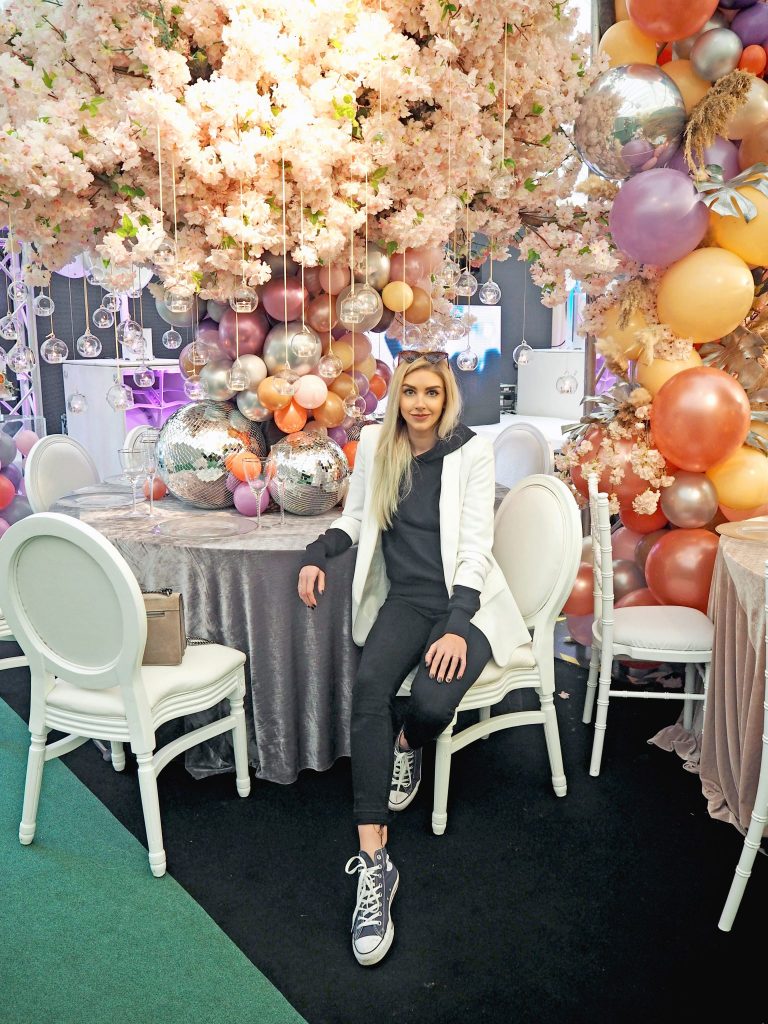 The Finest Local Suppliers
The huge marquee was filled with the best of the best; showcasing wedding dresses, venues, stationary, entertainment, cakes, food, decoration – the list could go on. Every stall we stopped at had so many amazing things, my brain was in overdrive trying to take everything in. All of the inspo was actually getting me excited for the first time to start actually planning our big day.
I also got super excited because a dress designer I have been lusting over on Instagram – Galia Lahav, who I thought would be impossible to ever find near me, was actually stocked at one of the Bridal Boutiques at the show. There were so many little gems like this throughout the day. It made me quite eager to get planning all the different elements of our wedding.
Another amazing benefit is that a lot of the suppliers offer discounts if you purchase on the day, or use a discount code related to the show. Perfect if you are trying to get things on a budget!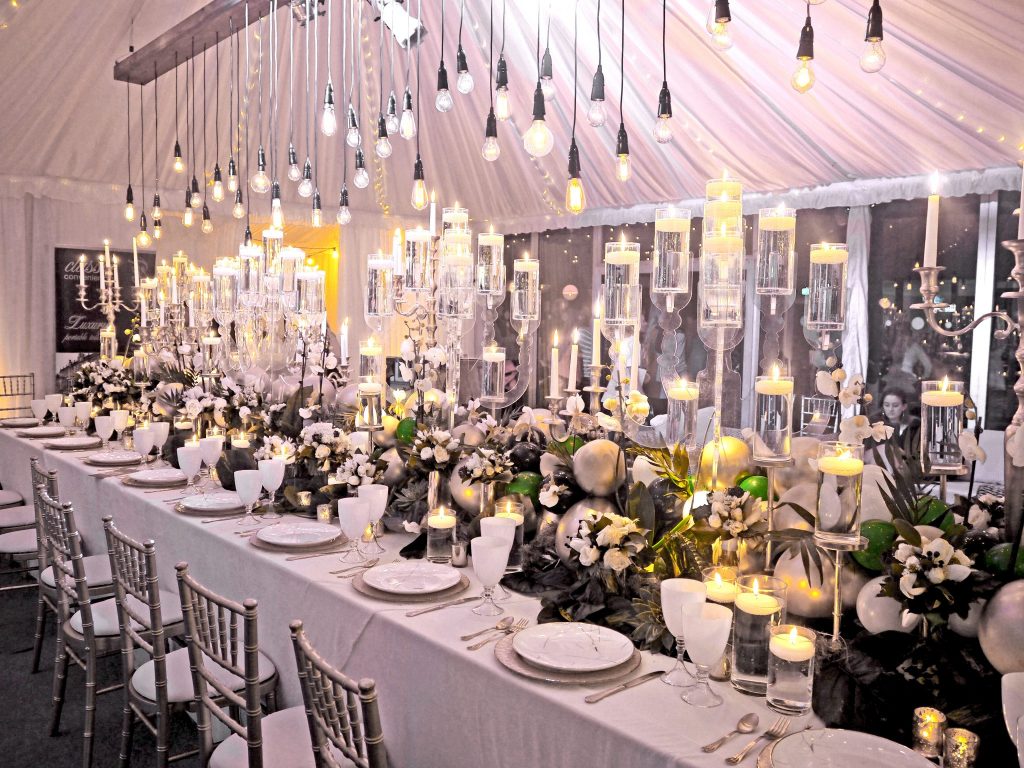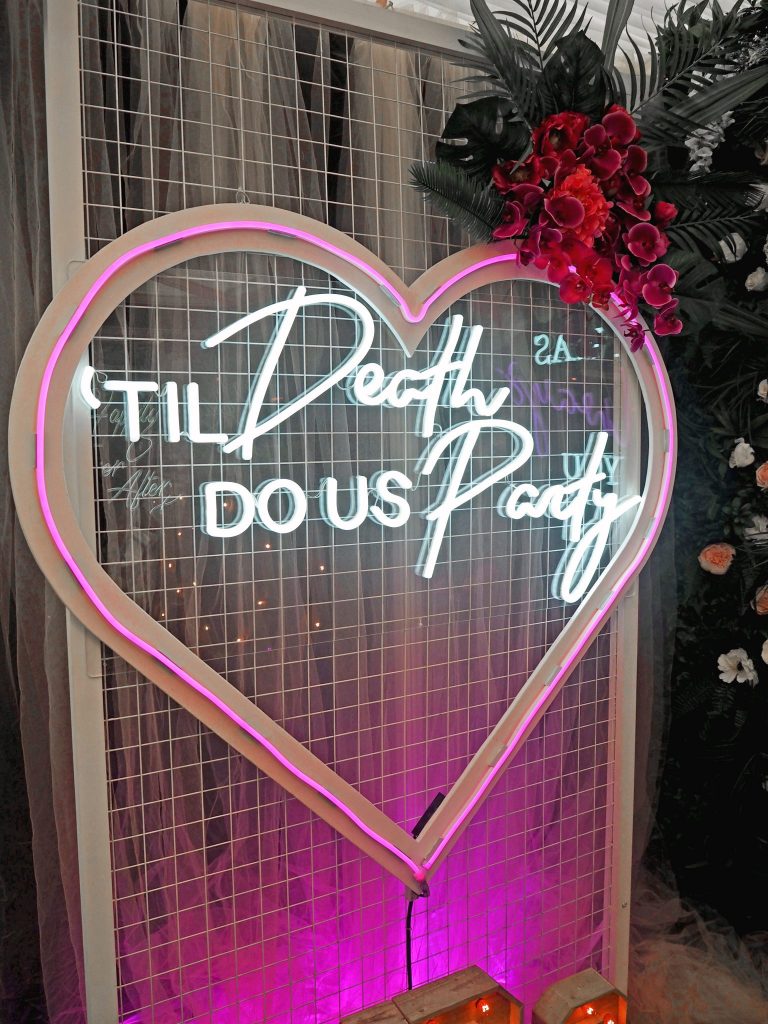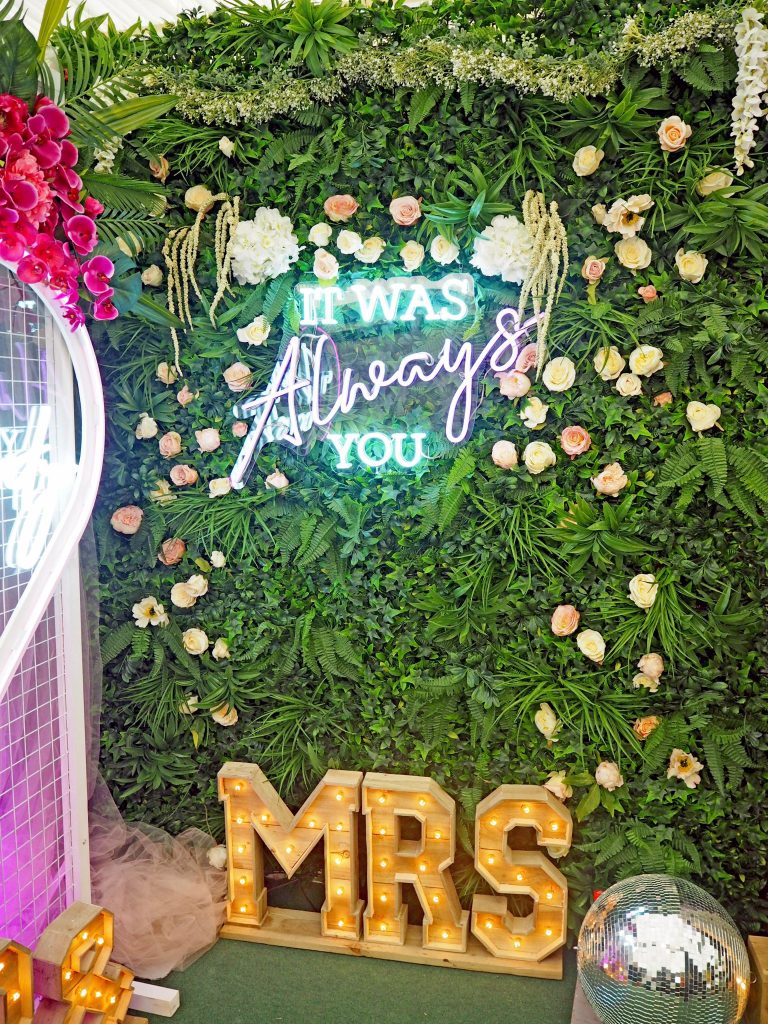 All the Trimmings
The wedding show is suitable for a bride-to-be at any stage of planning. I had literally zero plans or ideas; so it was the perfect place for me to get inspired and start thinking about my options. A lot of the stalls are accessories, decorations and finishing touches. This would be ideal for those who are part-way through planning or looking for particular items.
The show has everything you can think of, and everything you didn't! There are so many little details to consider when planning a wedding. With most of them I had no idea where to even begin. All of the vendors are so friendly and helpful. I came away with a tonne of brochures and booklets to read through and get ideas from. Safe to say I am not short of reading material for the next few weeks!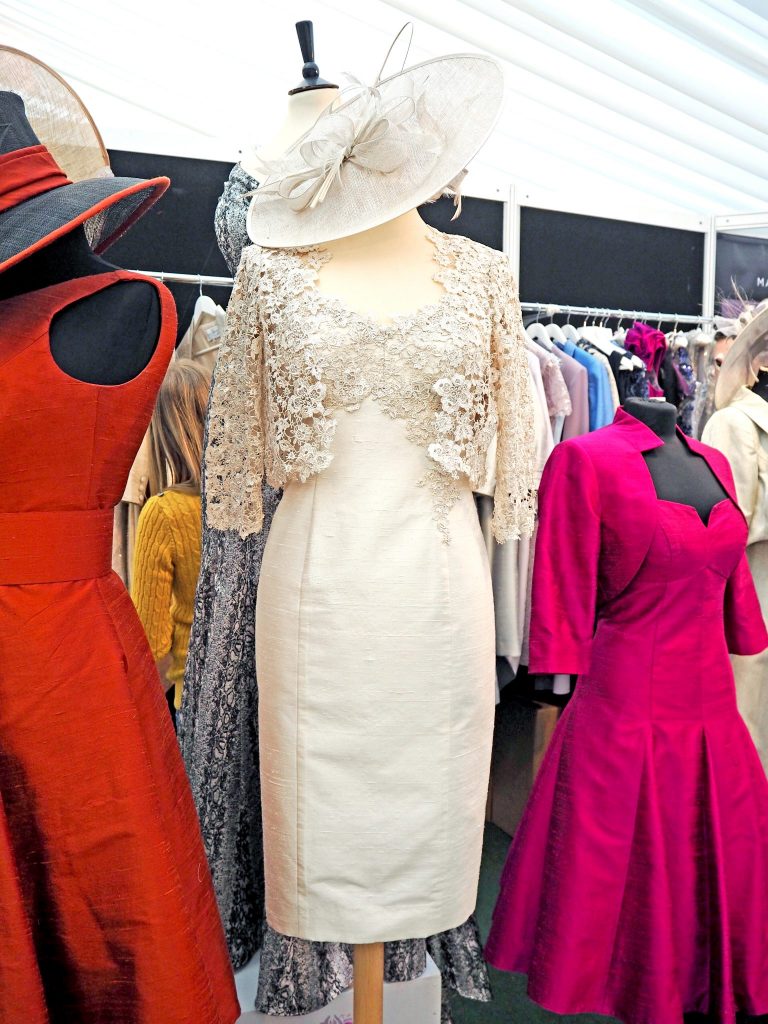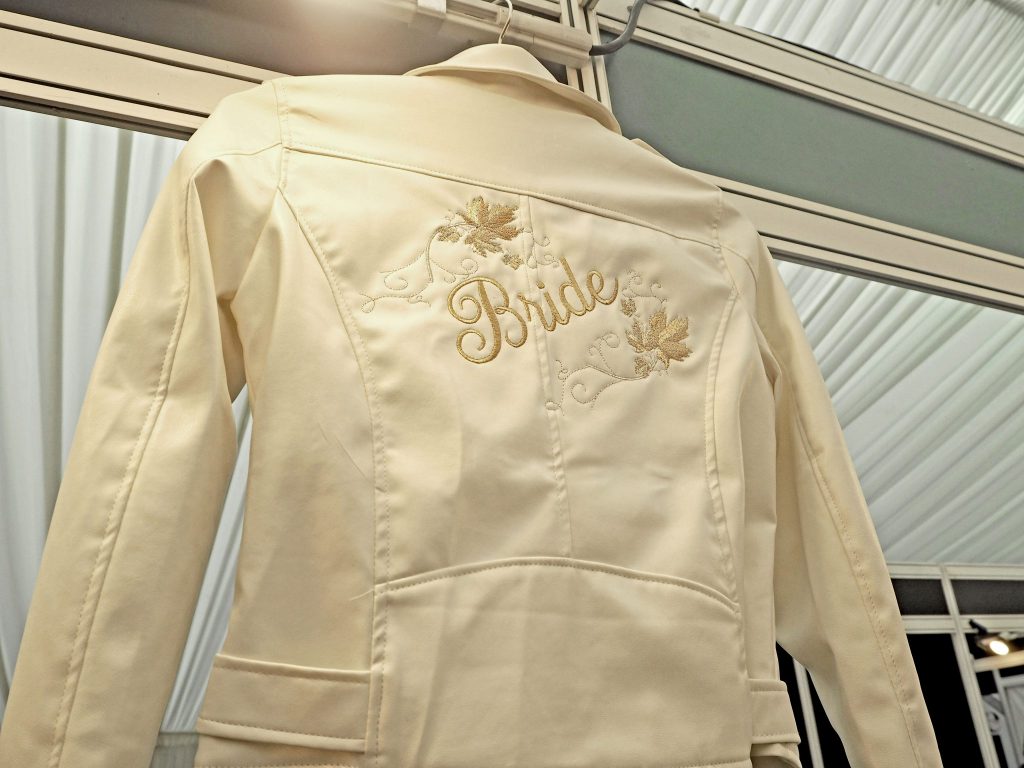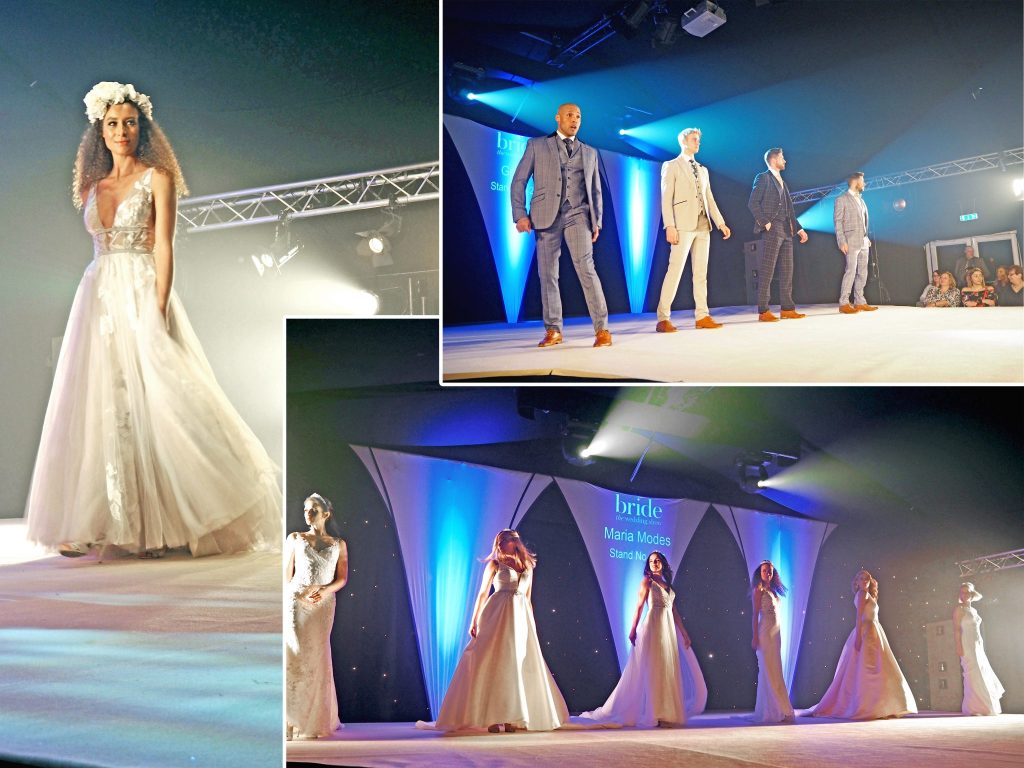 VIP Treatment
As part of our VIP ticket package we got a guaranteed seat at one of the catwalk shows and a glass of fizz, to make the day feel even more special. This was unexpectedly one of the highlights of the day. I was anticipating a standard catwalk show of a range of wedding dresses, but this was more of a performance. The show had been amazingly choreographed to entertain and showcase some of the best wedding-wear by the designers and boutiques. There were some absolutely beautiful and really unique dresses that I fell in love with, so it was great to see these on the models.
The show also featured menswear, bridesmaid and mother-of-the-bride options. As you can imagine, the male dancers got quite the reception from a room full of ladies who were giddy on wedding planning and prosecco, and were whistling and cheering them on as they strutted down the catwalk. Usually not my sort of thing but it was so much fun and really entertaining.
Let the Planning Commence
After the show we had one more stroll around the marquee to make sure we hadn't missed anything before heading home. The day itself was so much fun and it was lovely to spend the day with my mum getting plenty of ideas for my own wedding.
I was really impressed with how much I came away with. I am actually excited now to start setting some dates and making plans. I'd initially thought it would just be a nice day out, but left feeling really enthusiastic and motivated to get planning! I got sooo many ideas for what I might like to do (definitely too many for one wedding!) The Wedding Show is a great place to come for this. I think the whole process of planning your wedding should fun. If you're not sure where to start then I highly recommend finding your local wedding show.
You can visit the website here for more info, locations, events and tickets.
LL x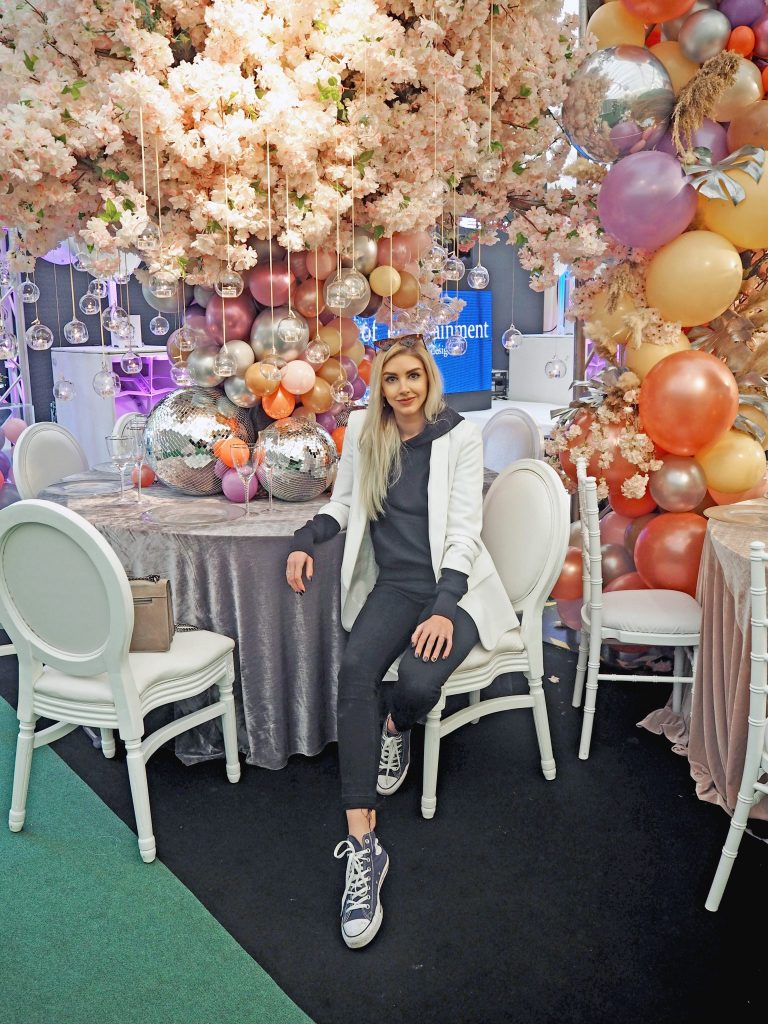 *The tickets were gifted to me in exchange for review. As ever, all opinions are my own.