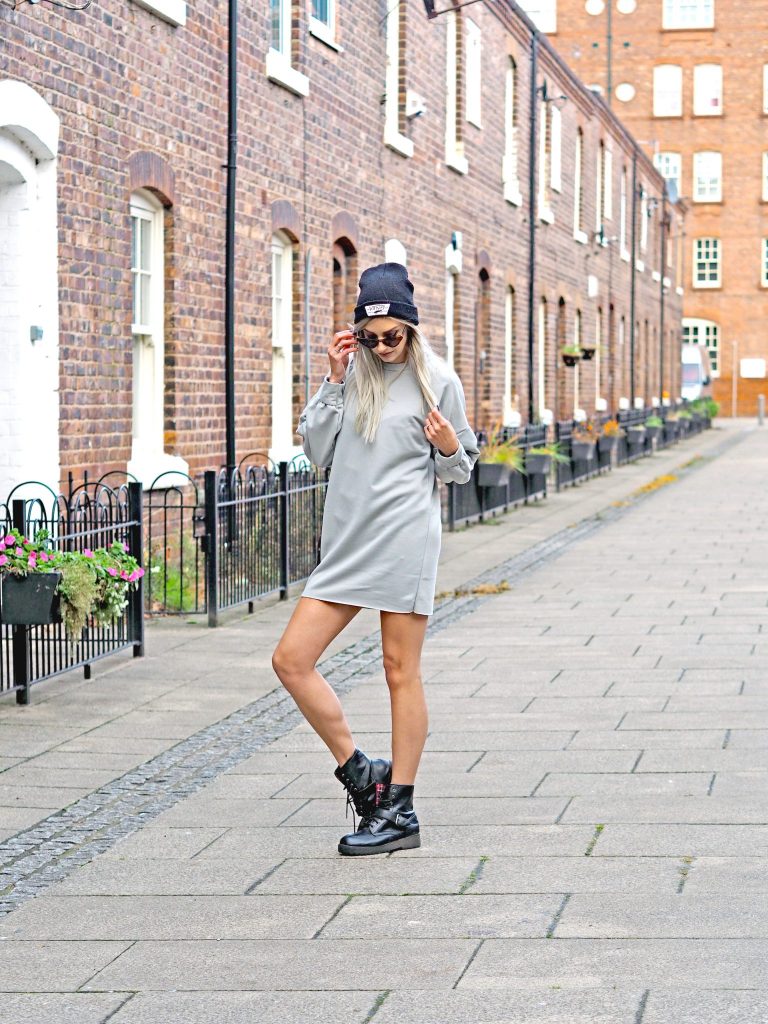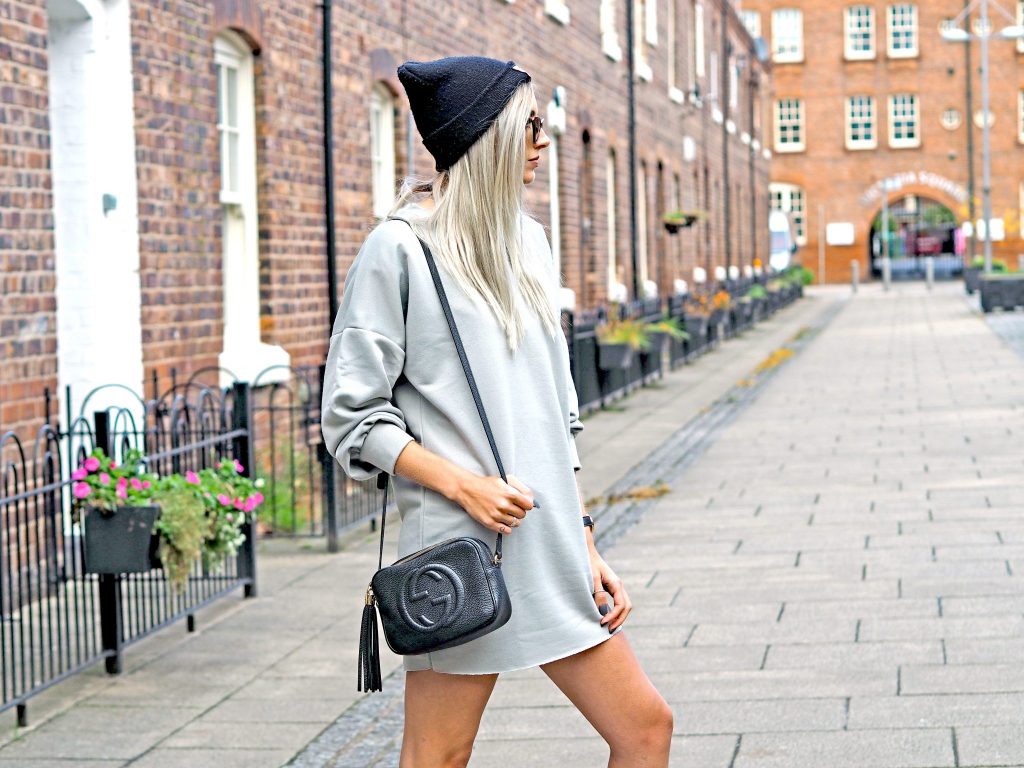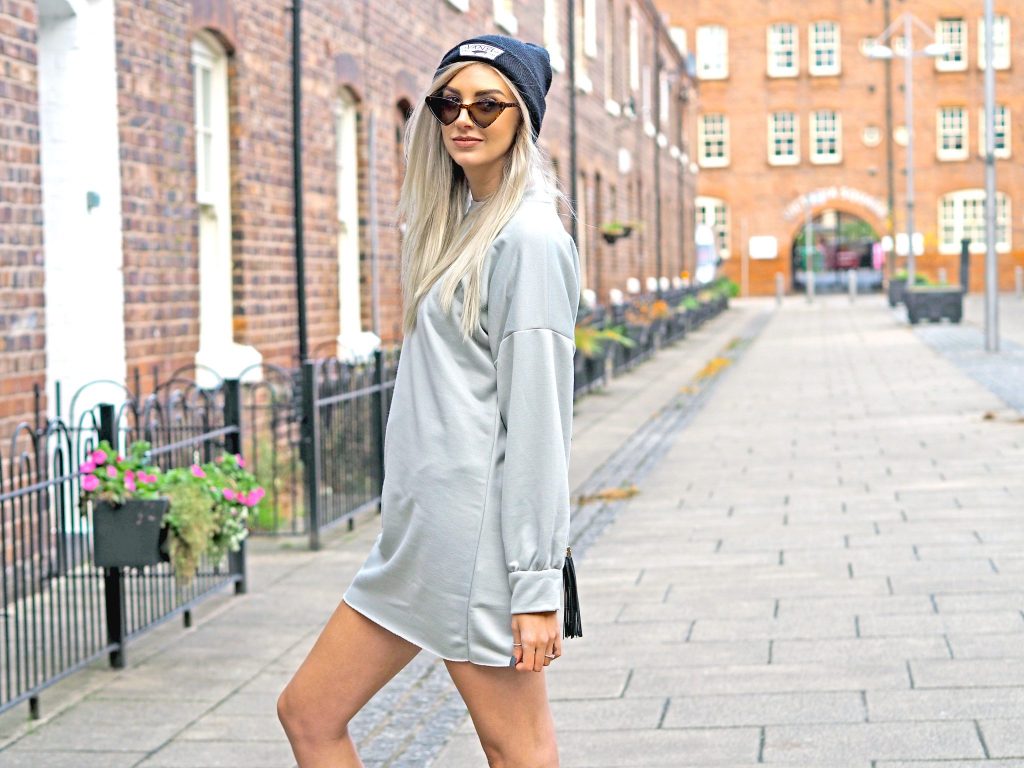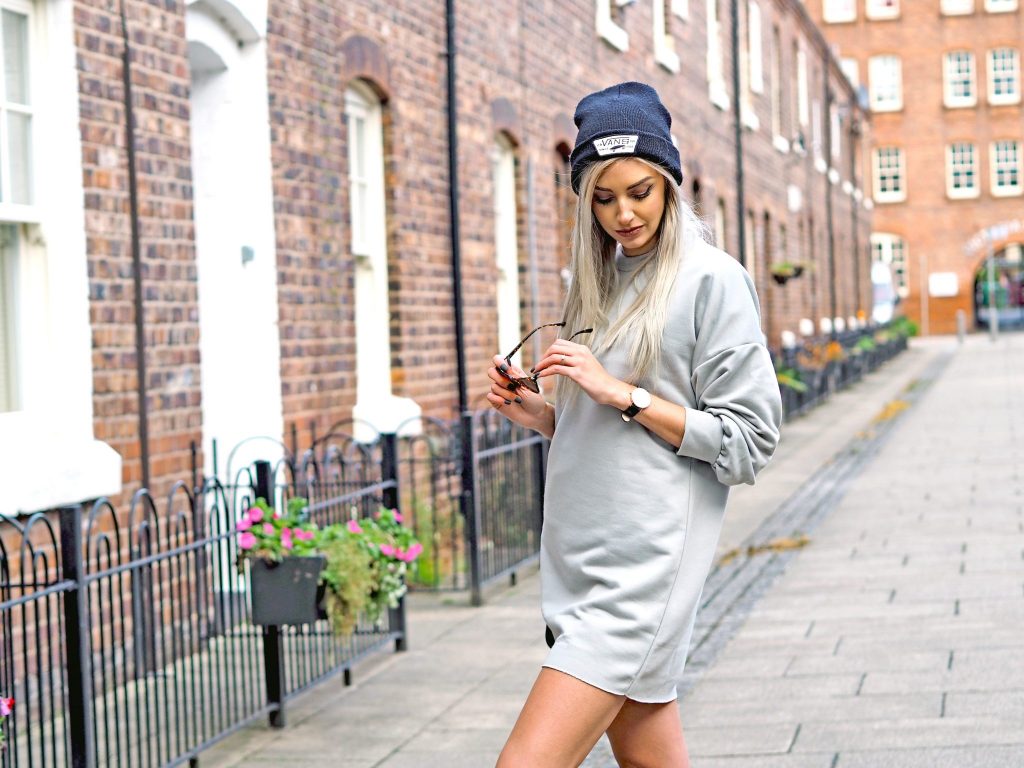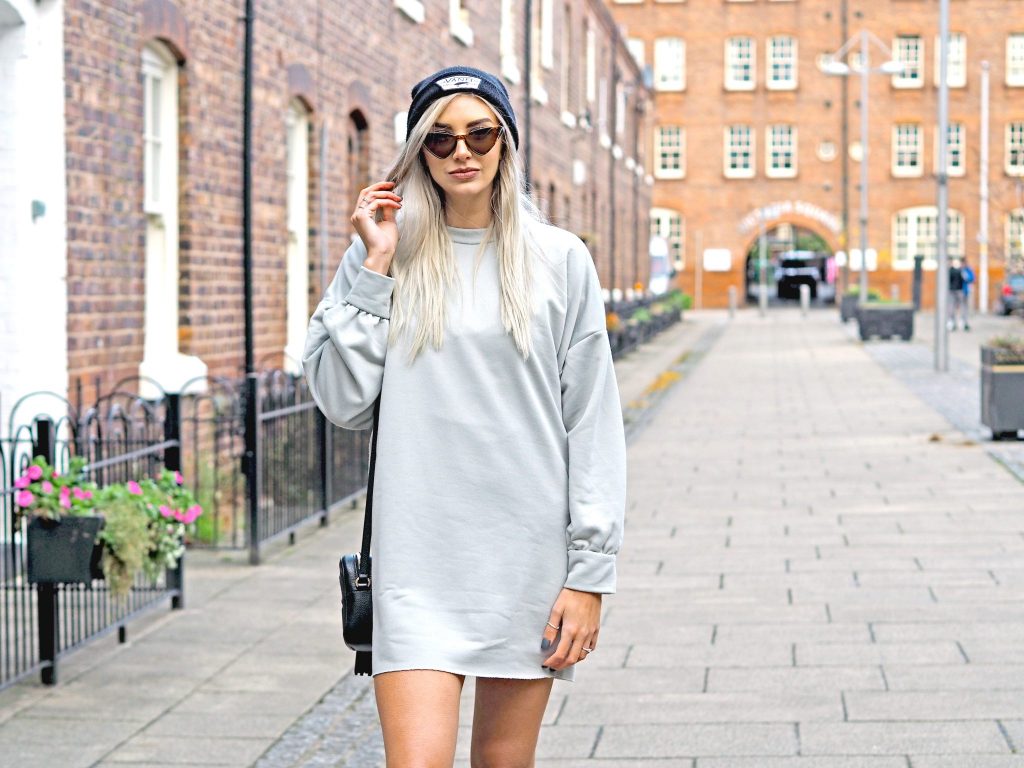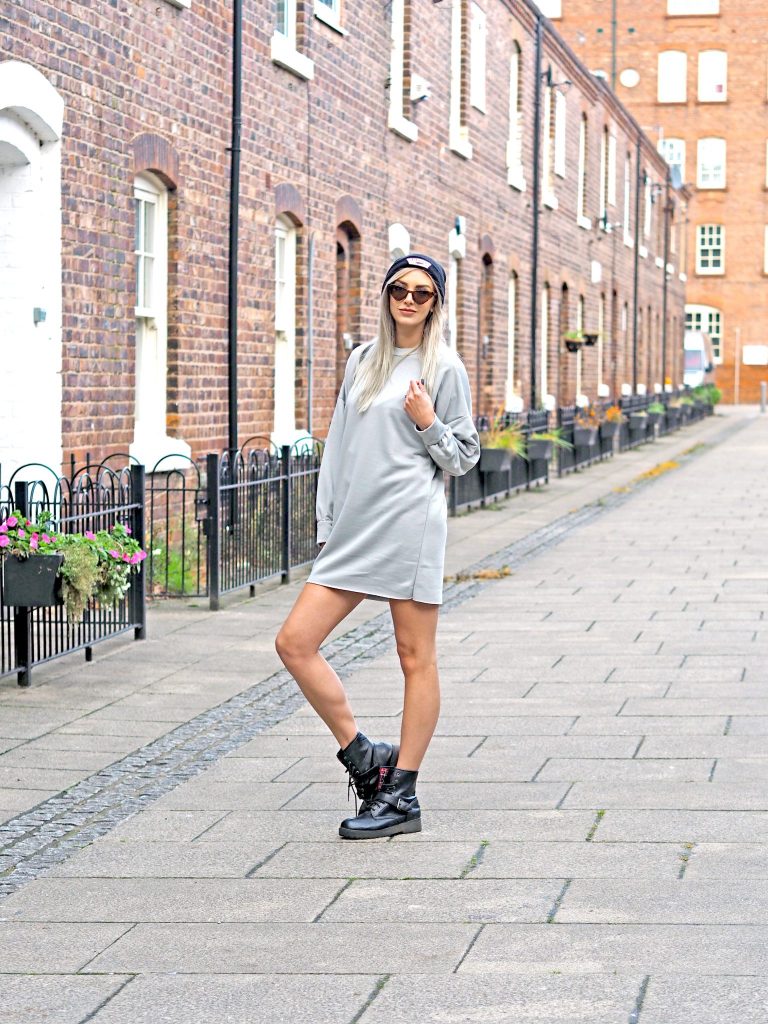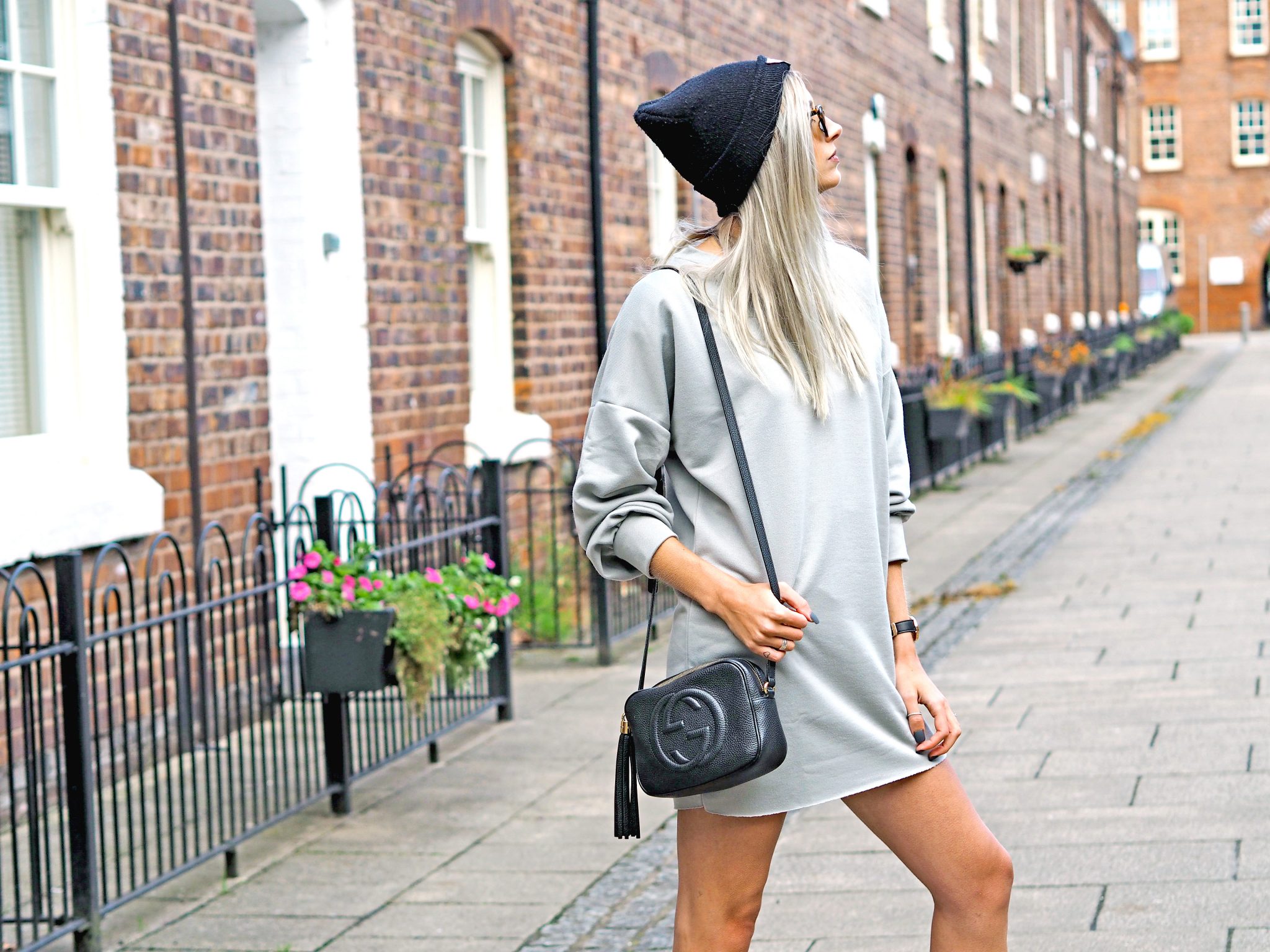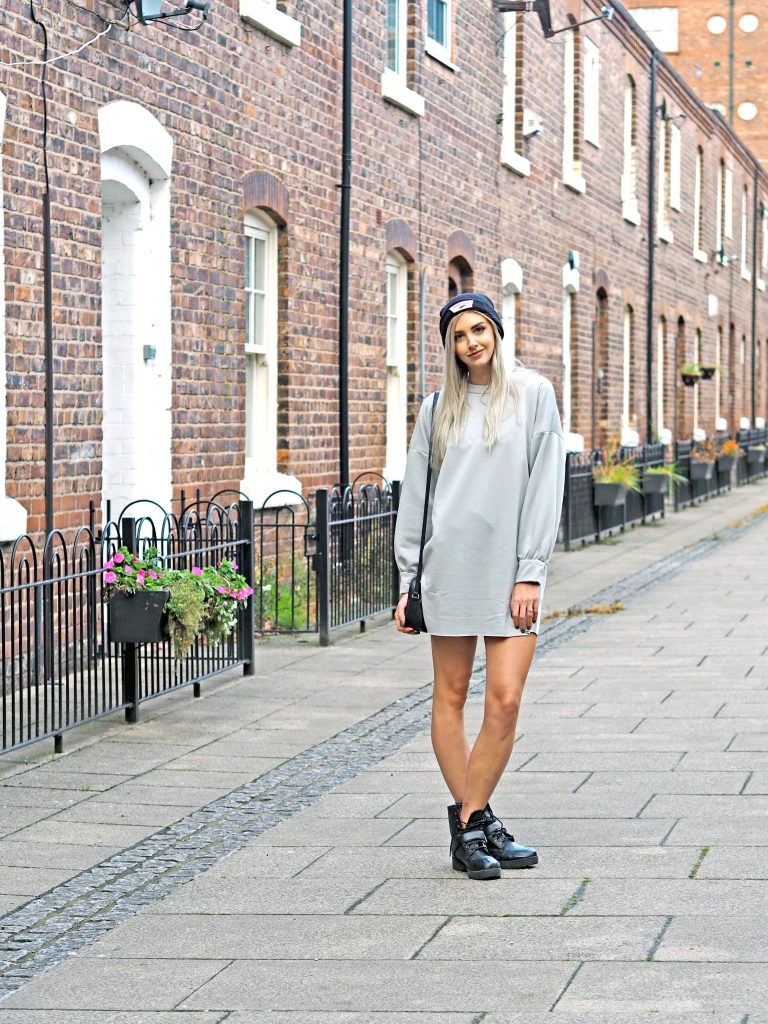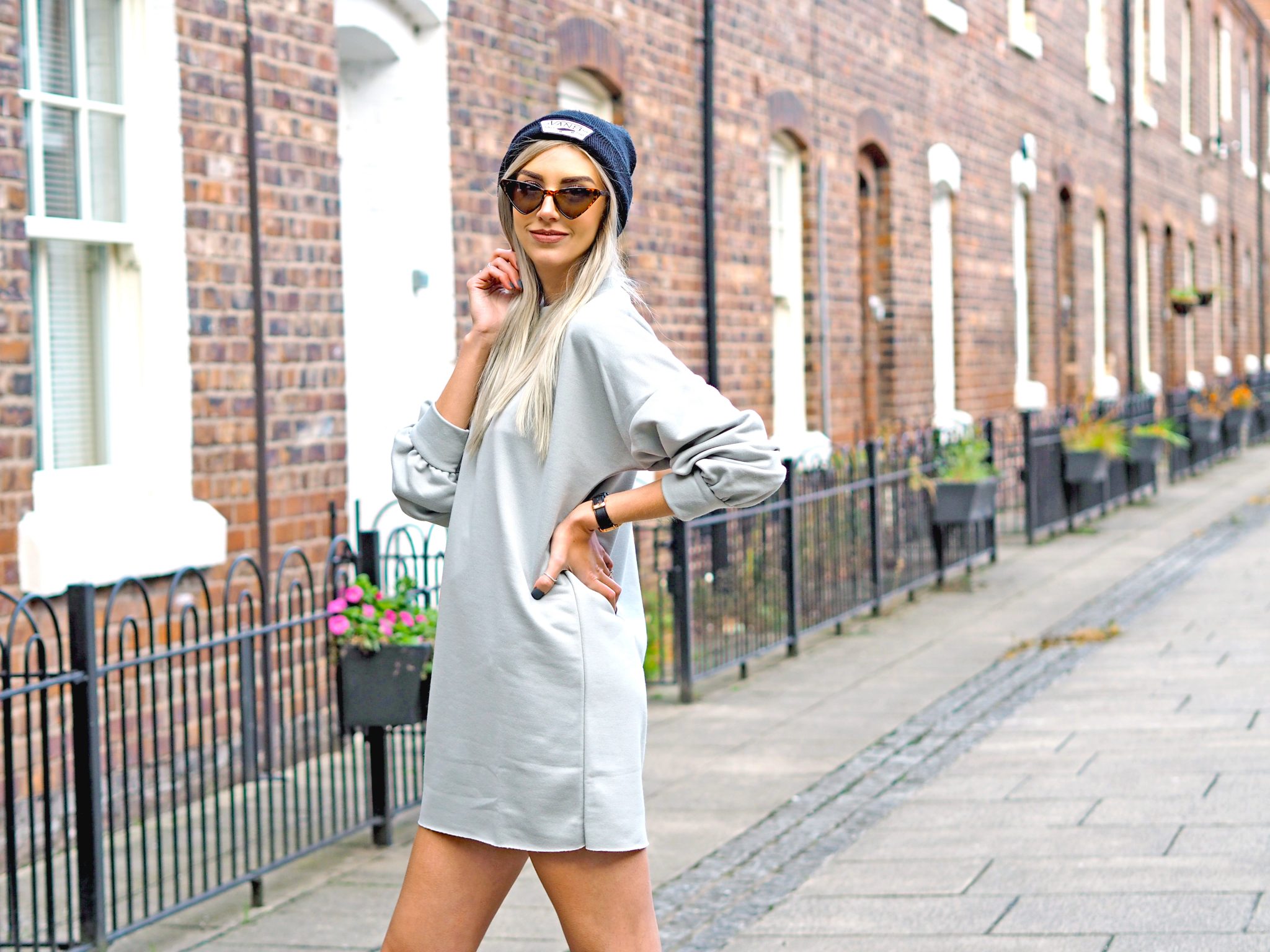 Hey babes!
As you know, I much prefer my summer wardrobe to my winter one, but this year I am playing around with styles a little more, to get the most out of every piece in my wardrobe. I used to put my dresses away for the winter season, but this year I have been loving putting a winter spin on my skirts and dresses; making the most out of my favourite items, as well as picking out some gorgeous warmer dresses that are just perfect for the cooler season.
I am putting together a little series of posts as part of a collaboration with Boohoo – sharing some winter dress inspo with you guys, as I am really enjoying styling dresses for winter this year and wanted to share some of my tips and favourites with you.
My first dress in my Styling Dresses for Winter series is this super cool sweater dress. I have wanted a sweater dress for a while, but in my opinion you need one that really fits you well – the style is intended to be casual and oversized, but there is a risk of looking quite frumpy if you don't get the right fit. This one is the best fitting sweater dress I have tried, and the pale sage green colour is to die for! I haven't seen this colour on clothes much but it makes a lovely change from the other neutrals I tend to go for. That said, although it is green, the colour is subtle enough to wear with anything else in my wardrobe.
I kept with the cool, casual theme and teamed the dress with some chunky boots, a winter beanie and some cat-eye sunnies. The perfect outfit for that just-thrown-on look, and can easily take you from day to night.
Oversized Balloon Sleeve Sweater Dress – £15
You can also shop the rest of Boohoo's dresses here.
LL x
*This post is in collaboration with Boohoo, who have kindly gifted me these items for review. As ever, all opinions are my own.