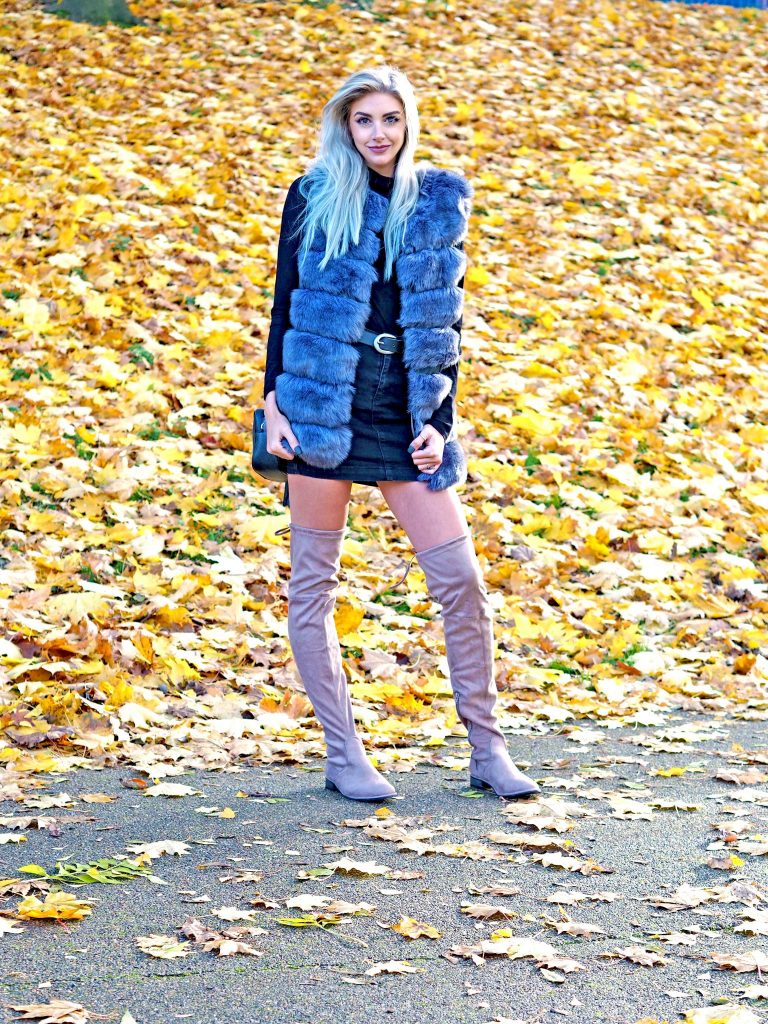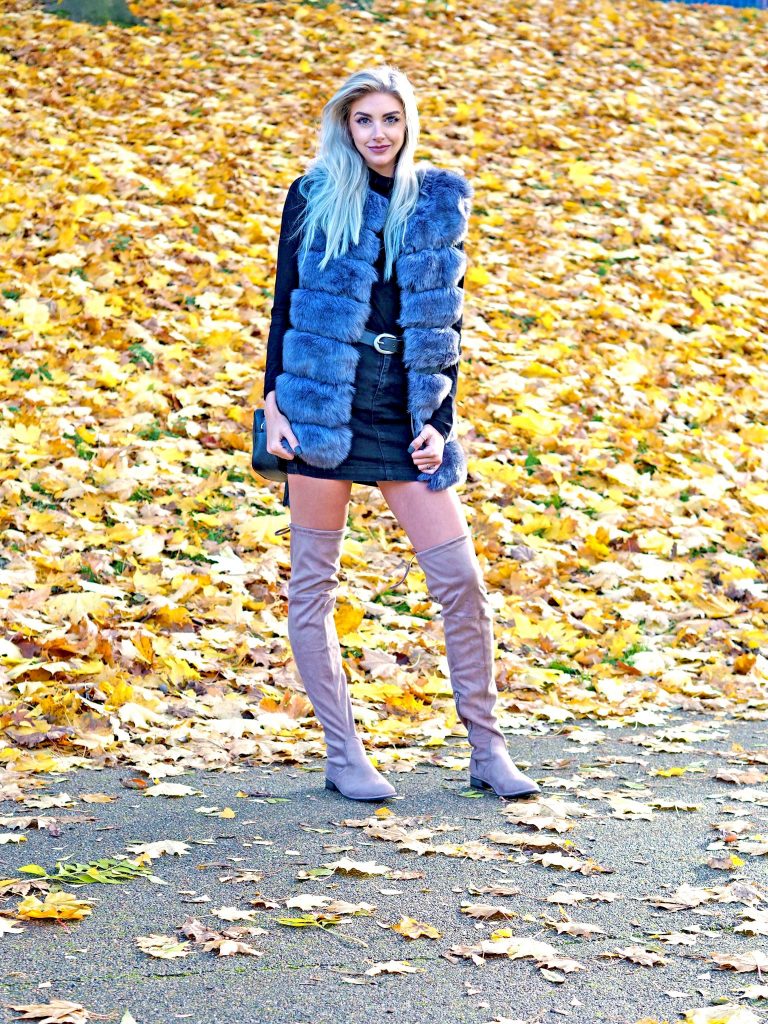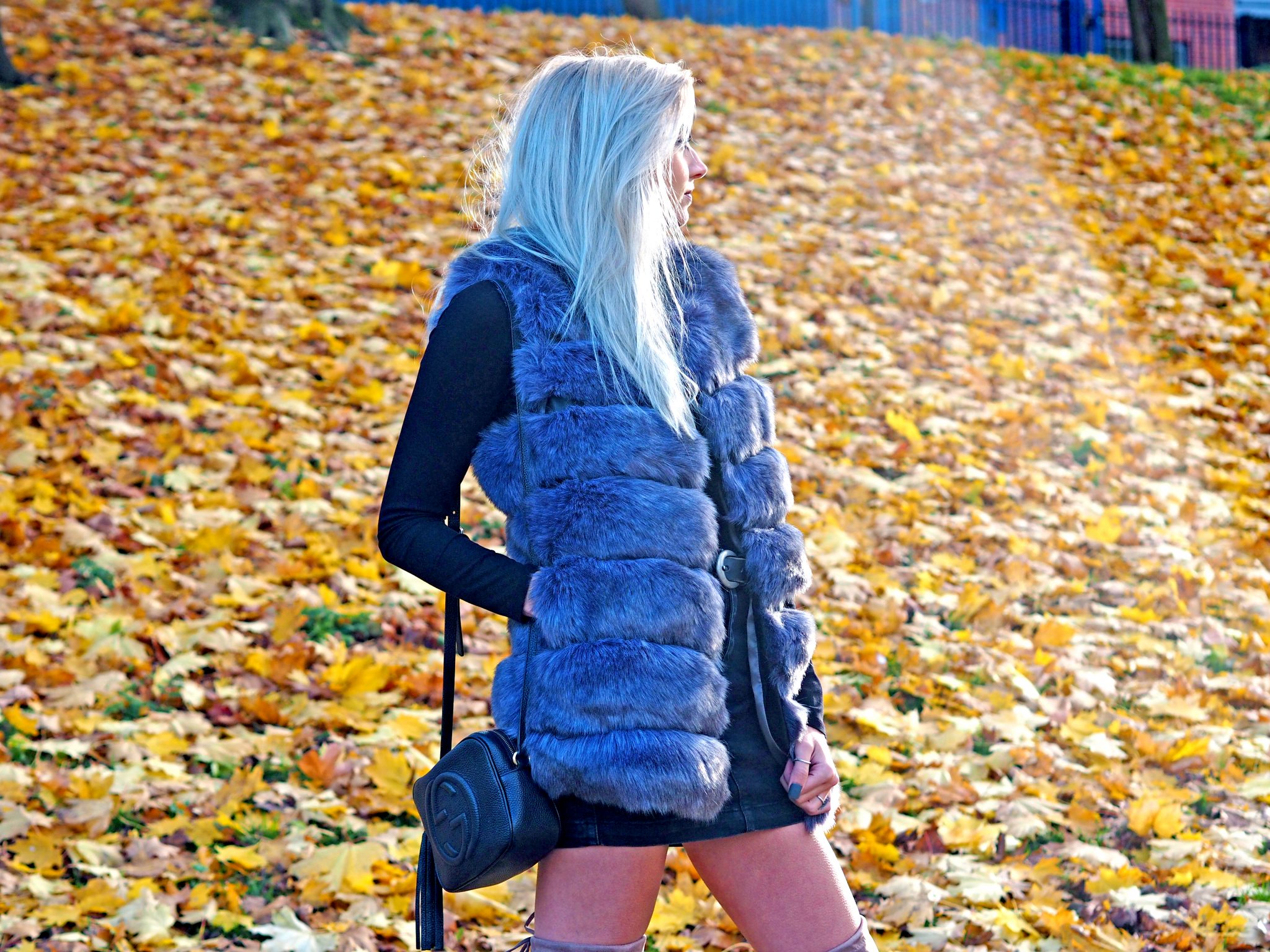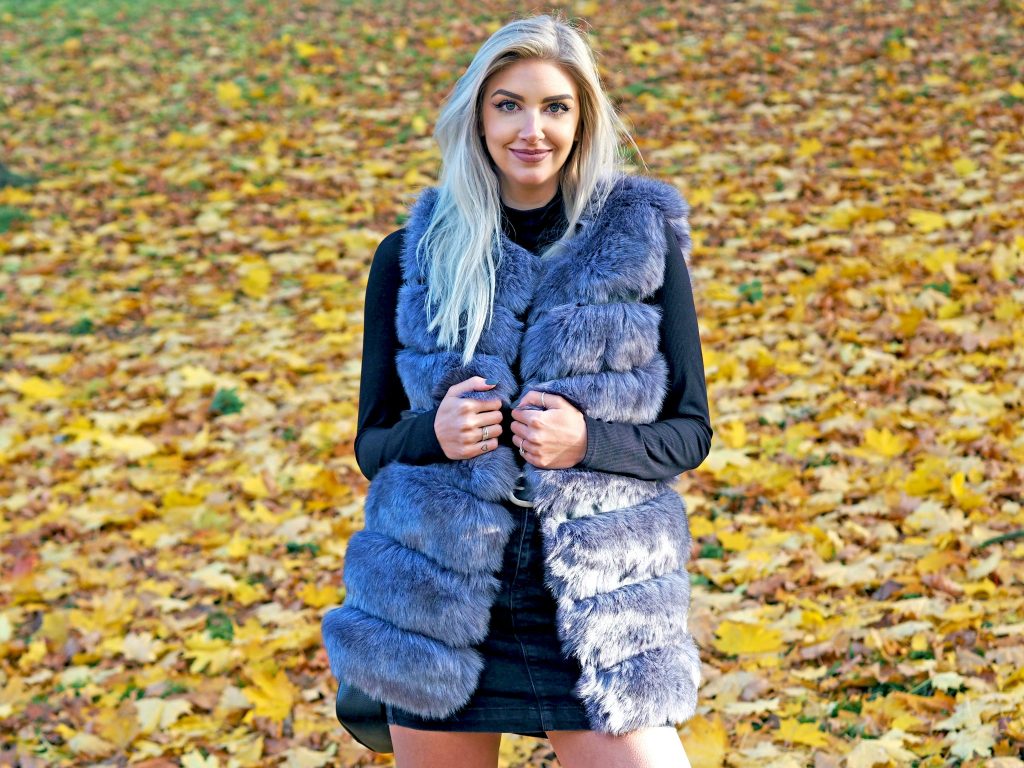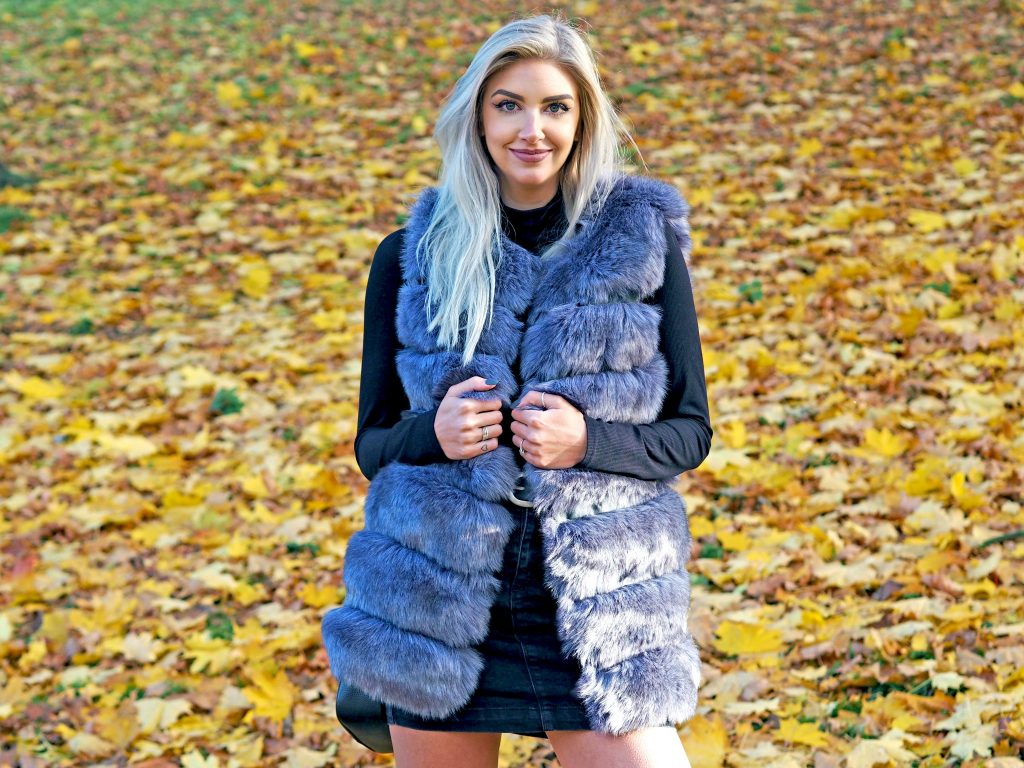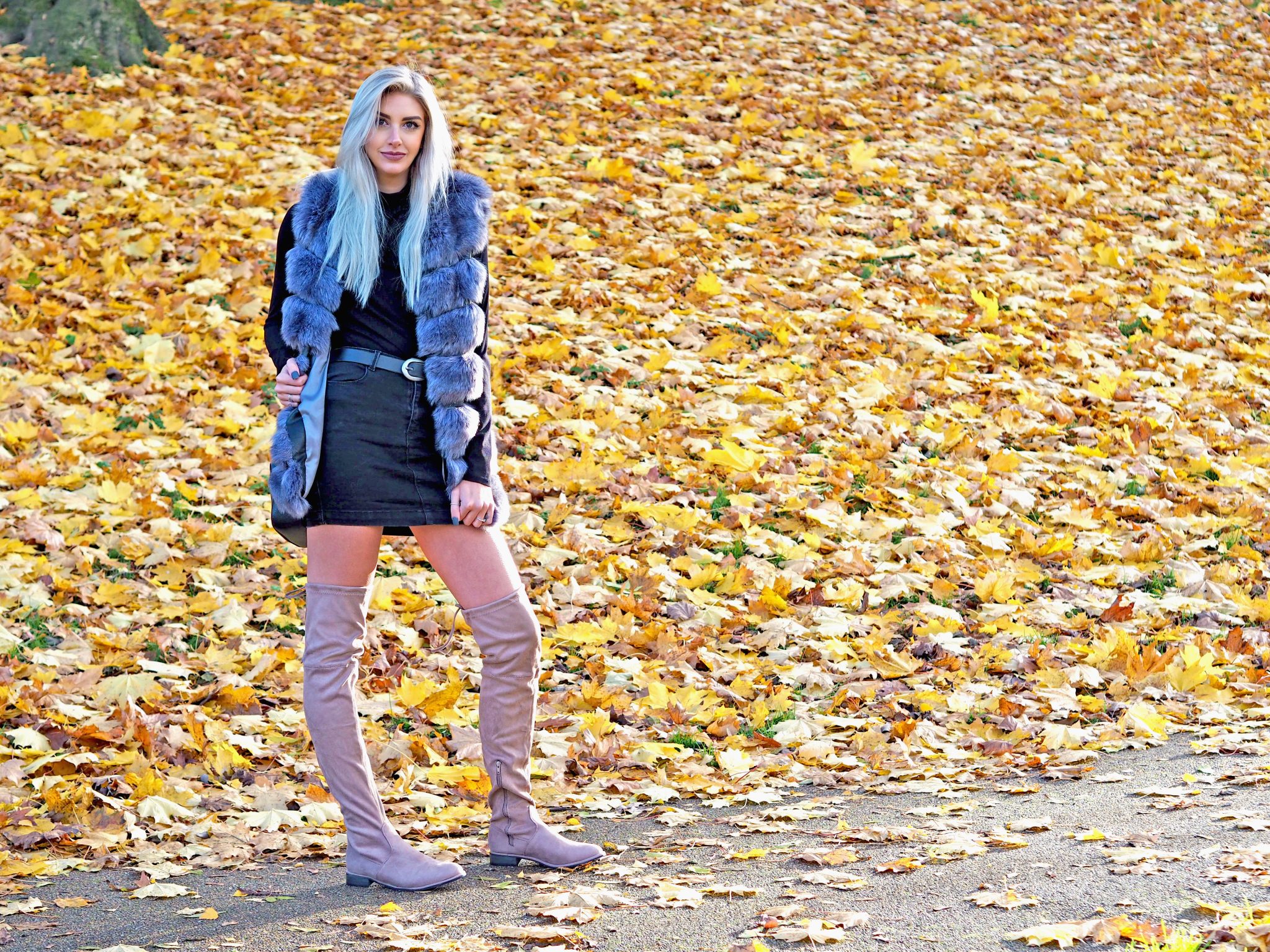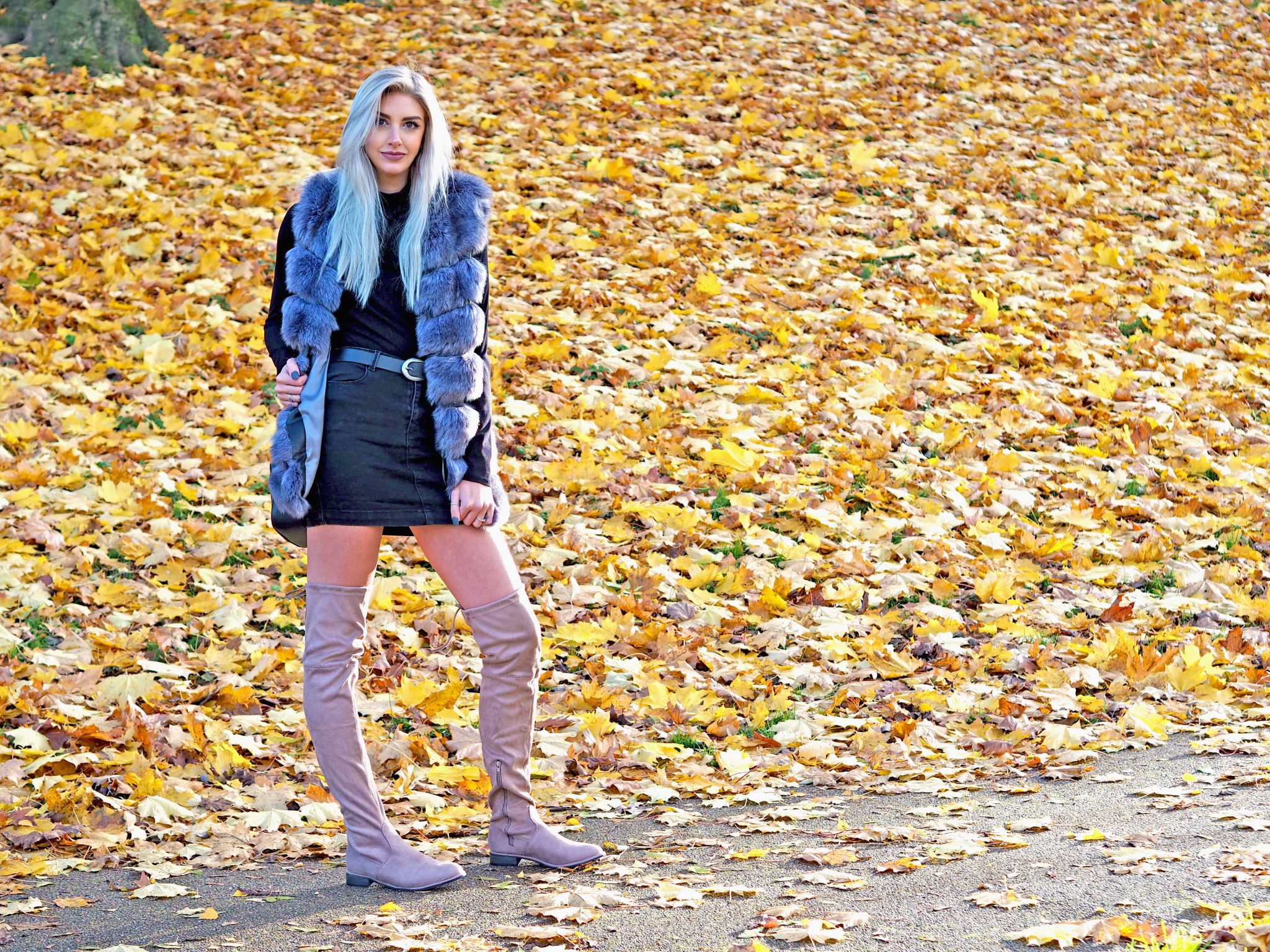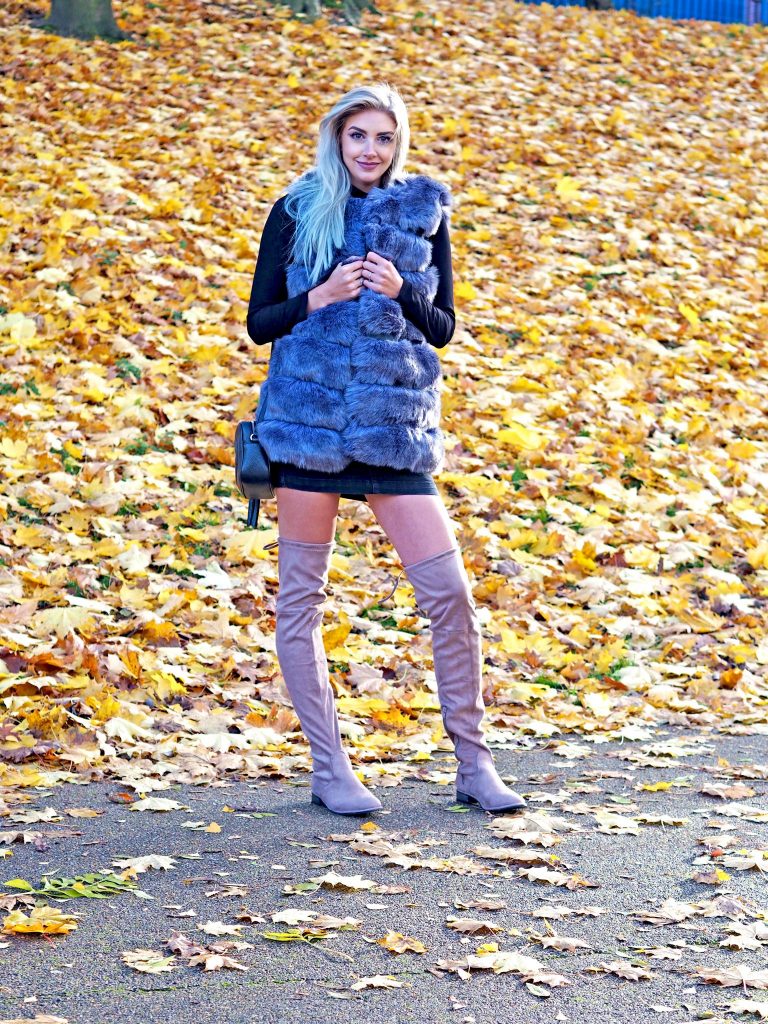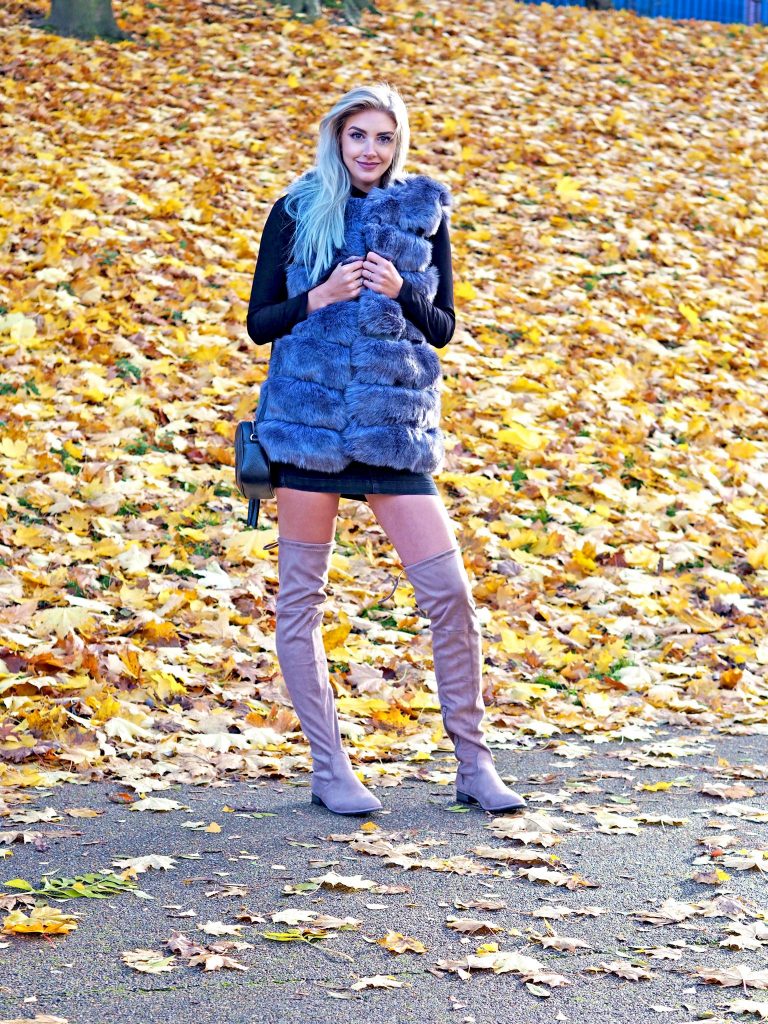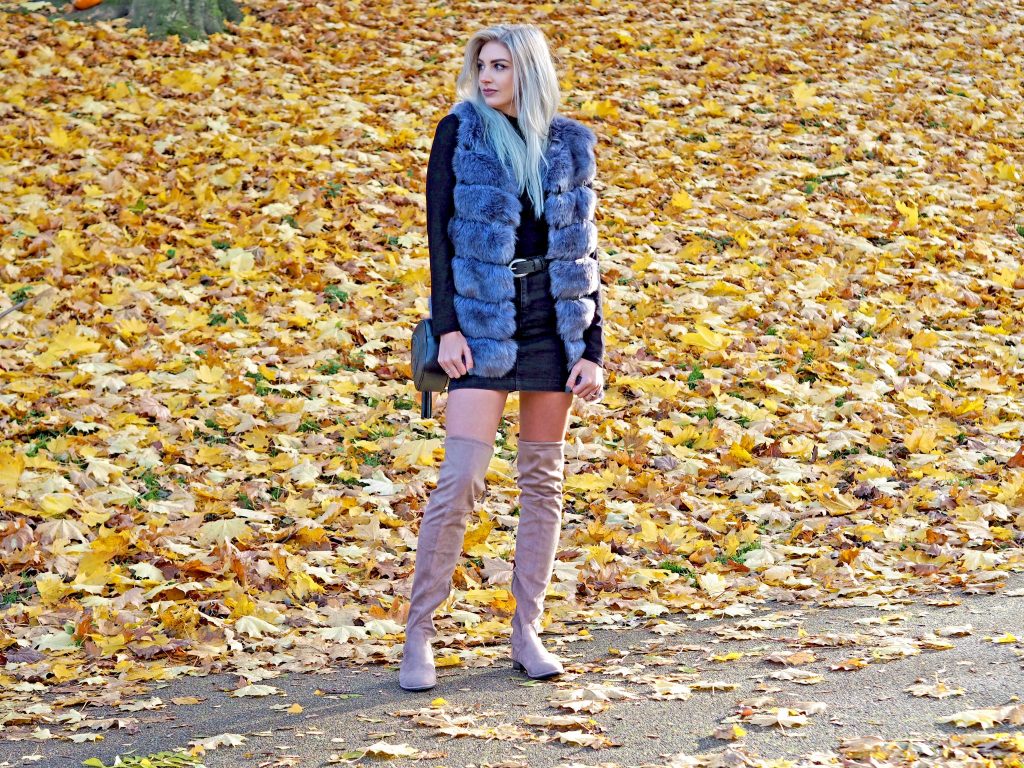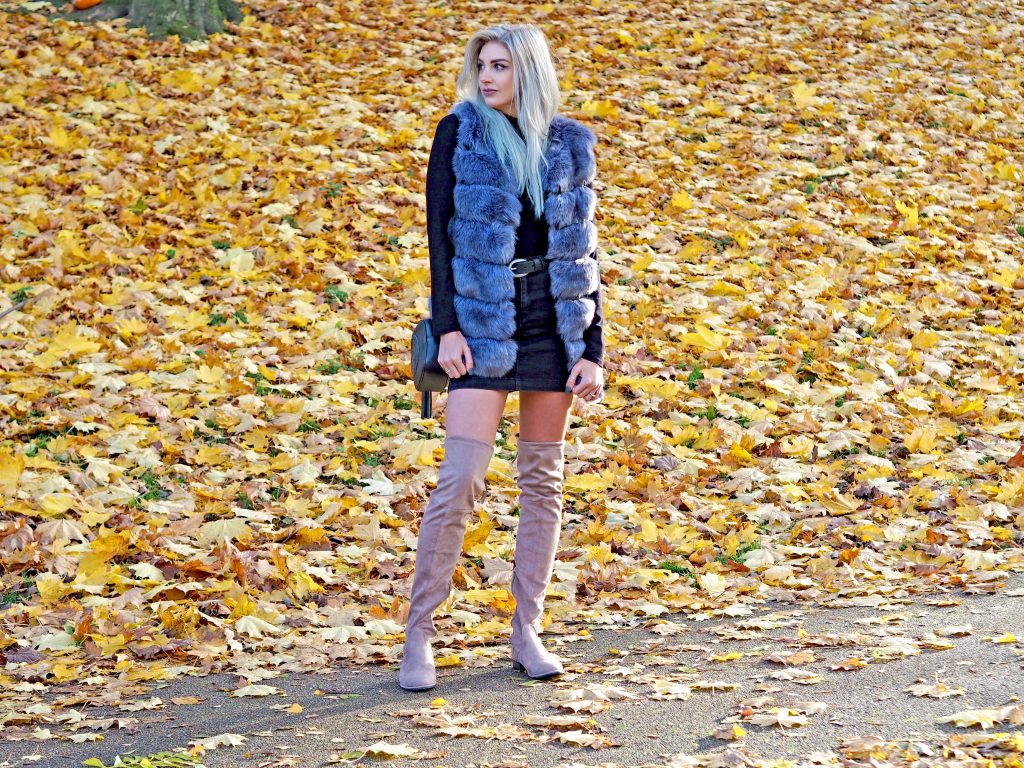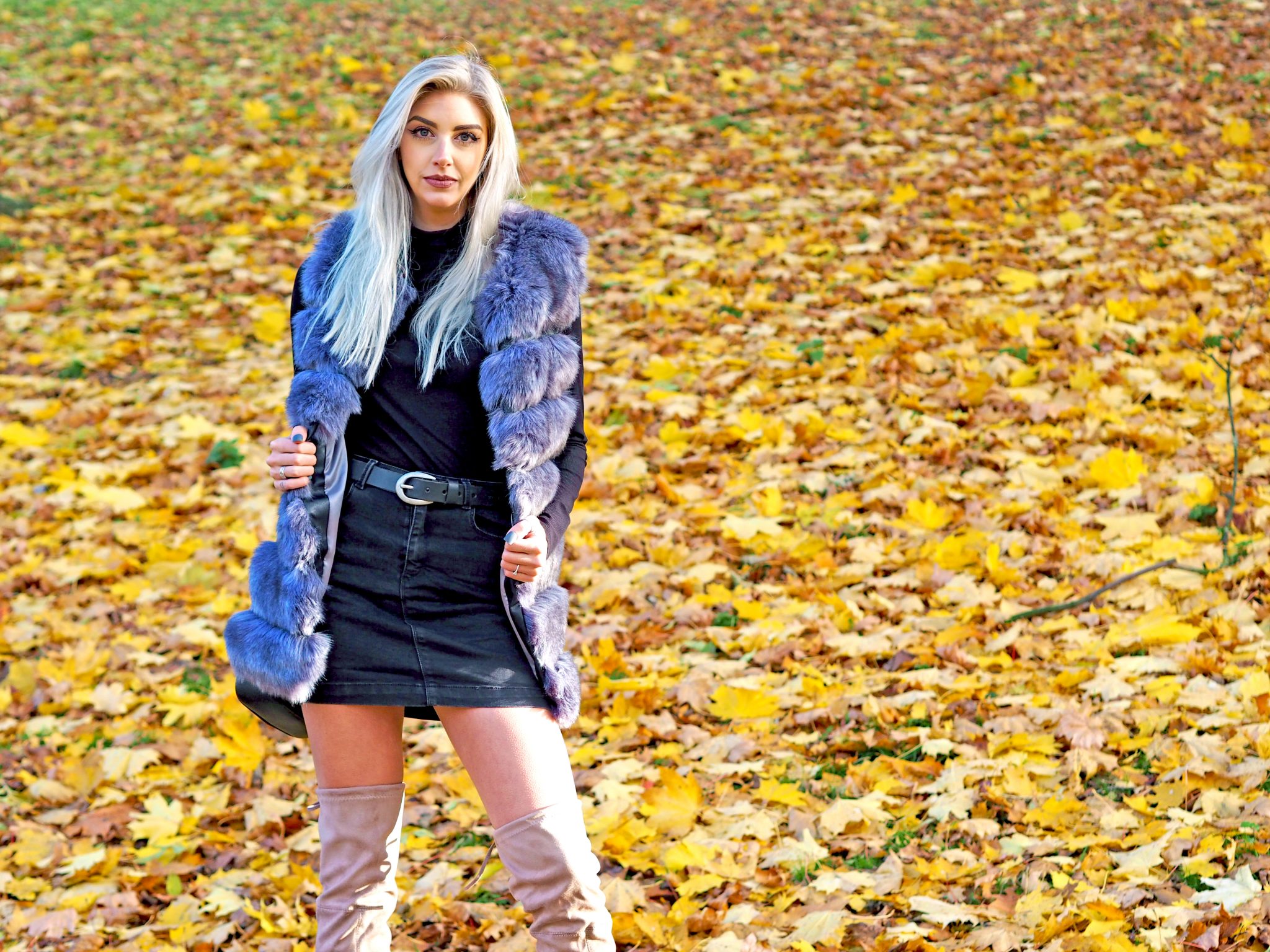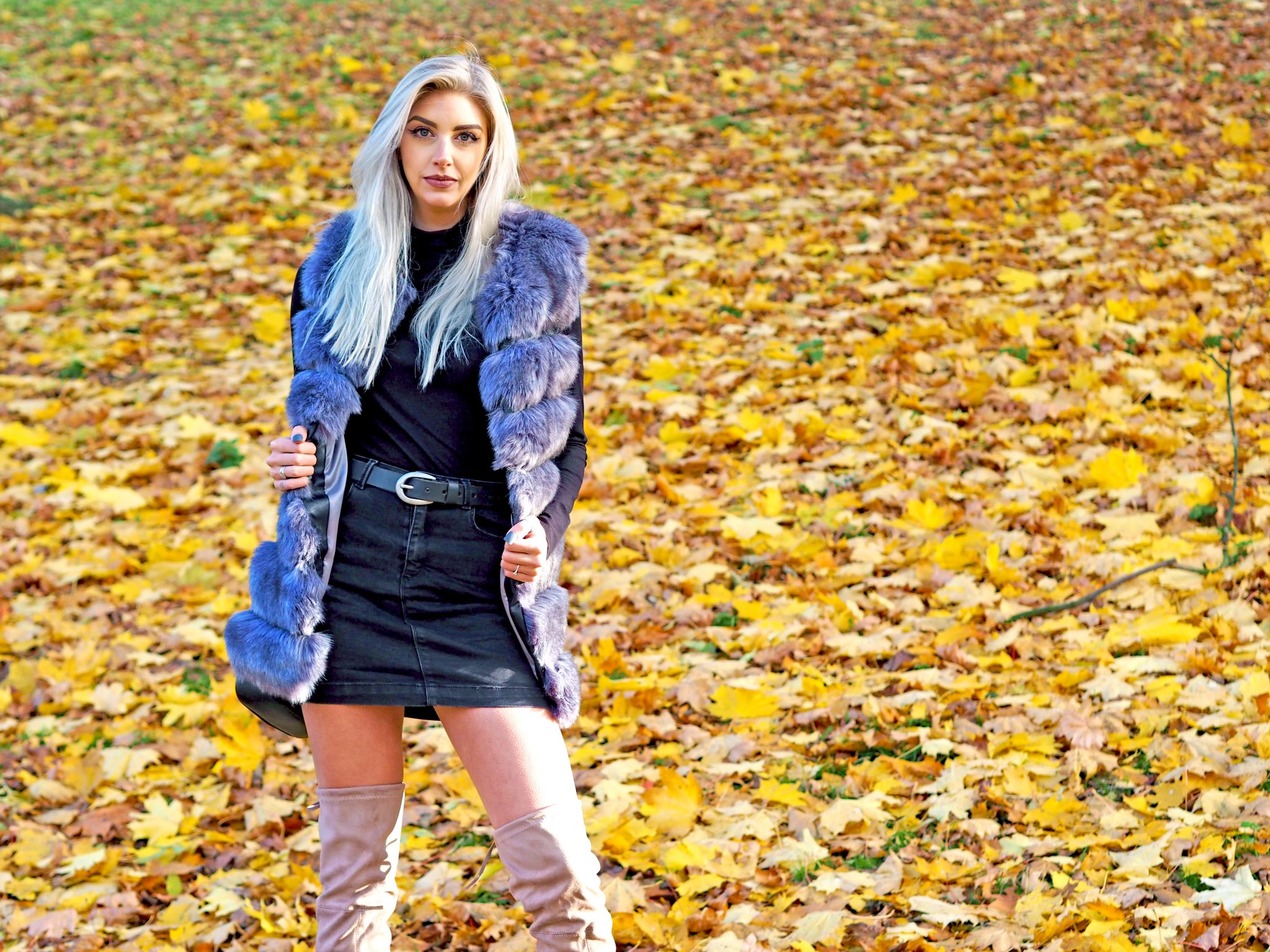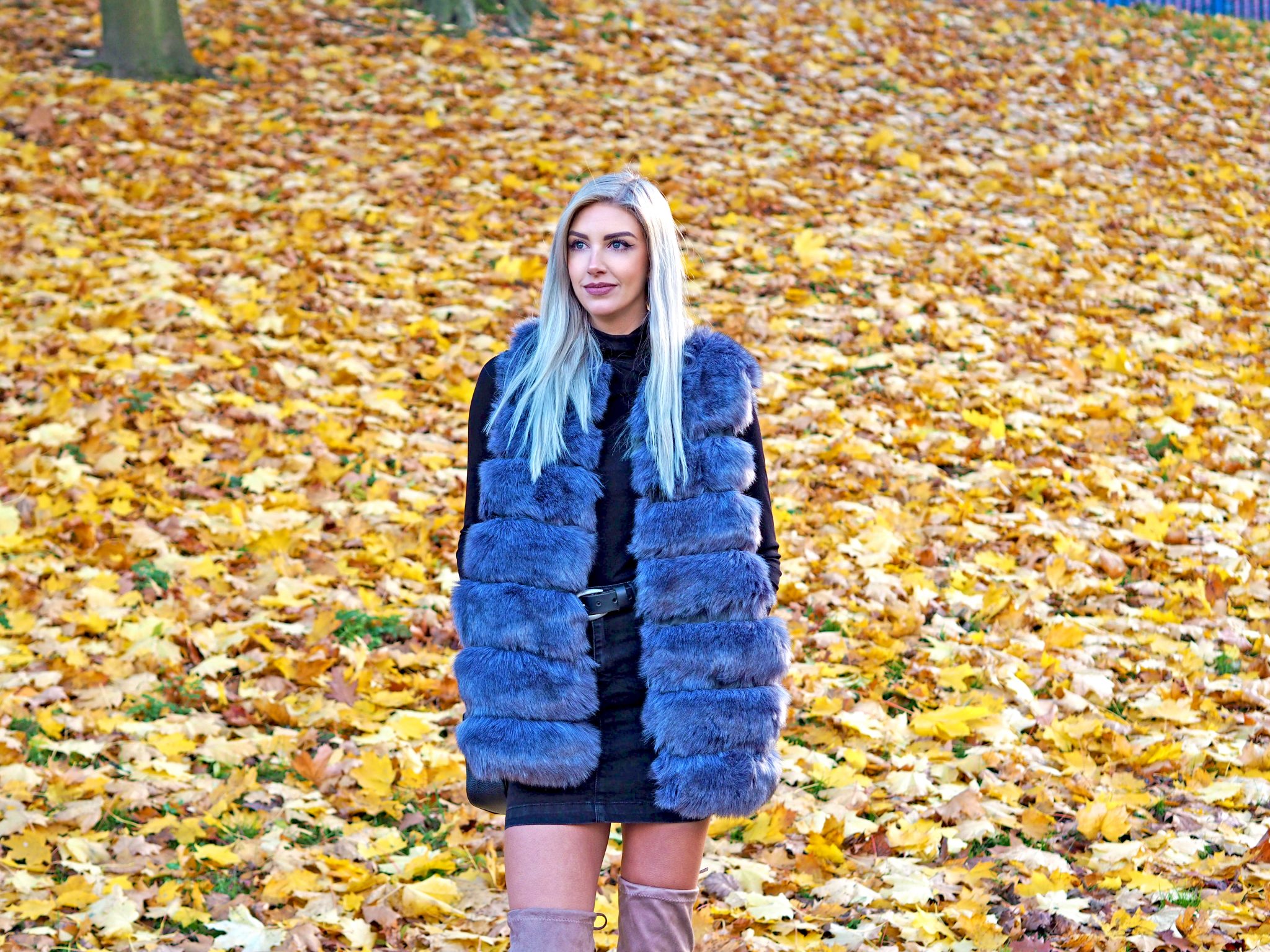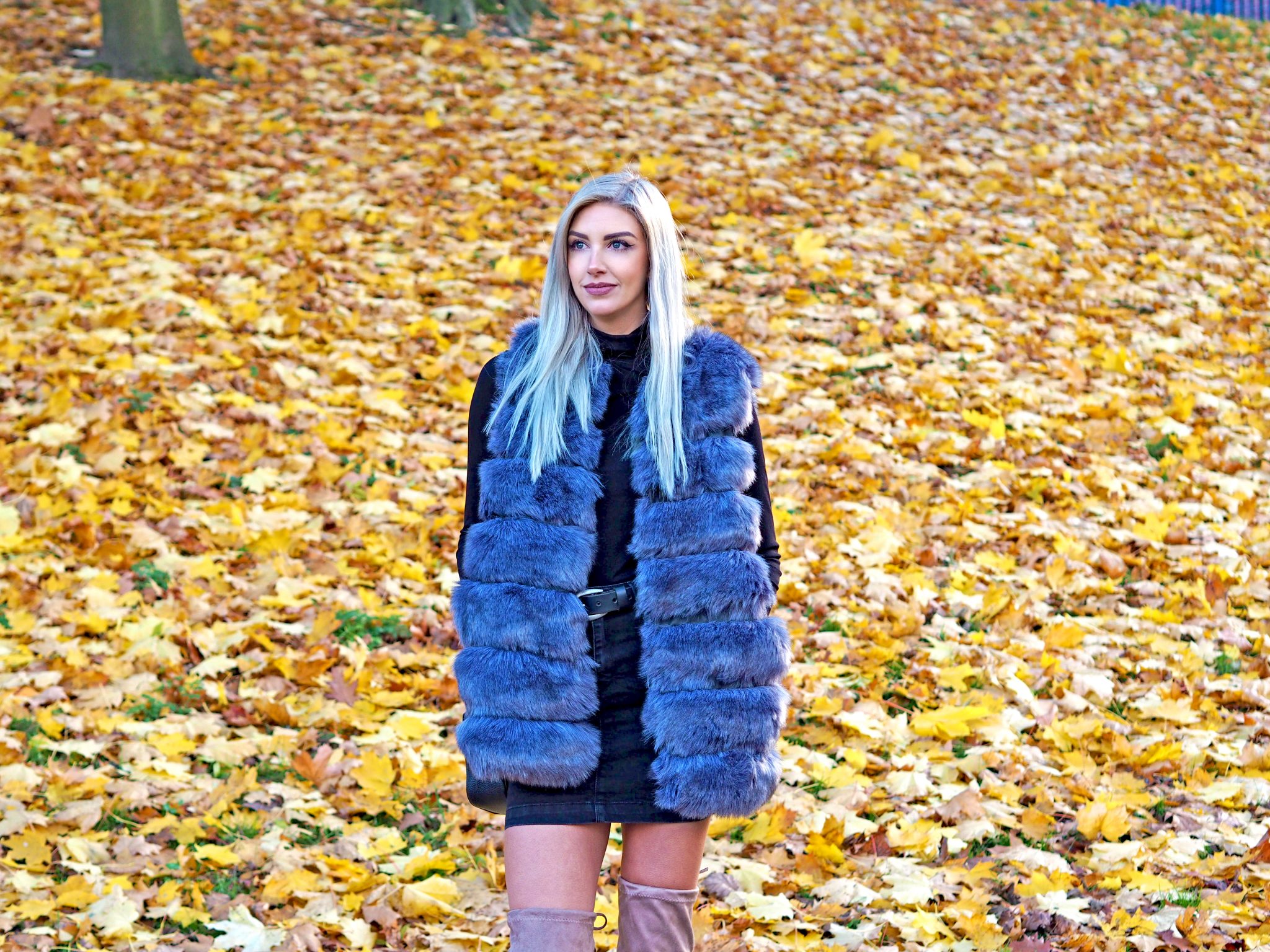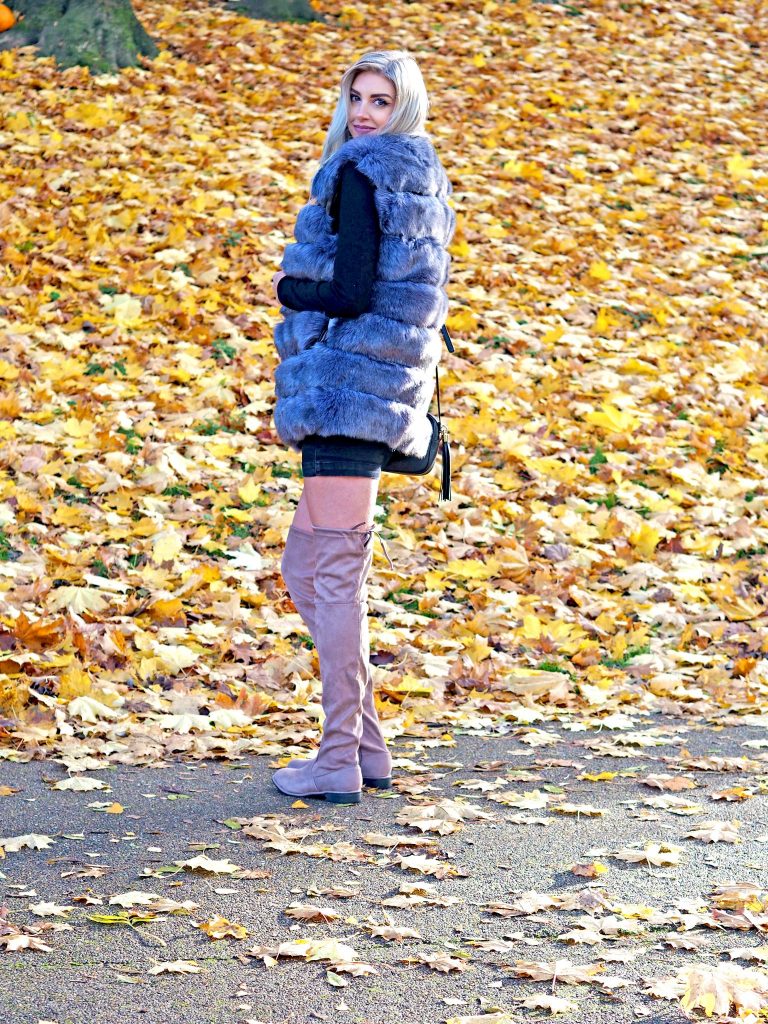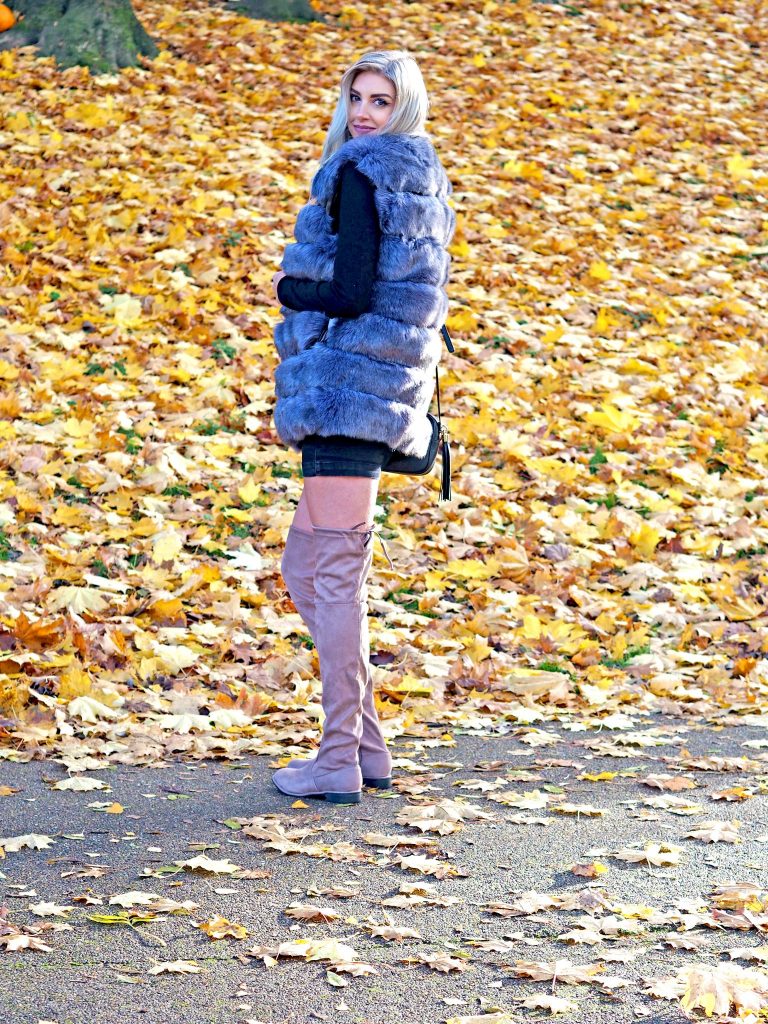 I used to feel like my winter wardrobe was pretty boring and got rather samey; as it's so cold I'd find myself wearing skinny jeans with boots and some sort of cosy jumper most days – and this is absolutely fine, but it got quite repetitive and I didn't feel very inspired by throwing on jeans and a jumper every day.
I have recently been adding a few staple items to my wardrobe to try and inject some fun into winter styling, and this faux fur gilet from Cari's Closet is one of my new favourite pieces. There are a range of colours to choose from but I knew I'd want to wear this over different outfits so I opted for this beautiful steely grey colour to keep it quite neutral. Here I paired it with an all-black outfit to keep the gilet and boosts the lighter pieces, but you could easily add some light layers or even some pops of colour underneath too.
The gilet is so cosy and soft, but also looks really classy and can be worn over a casual outfit as well as over something more dressy, so I know I will be getting lots of use out of it this winter.
Gilet – €80
Boots – €35
LL x
*These items were gifted to me by Cari's Closet. As ever, all opinions are my own.