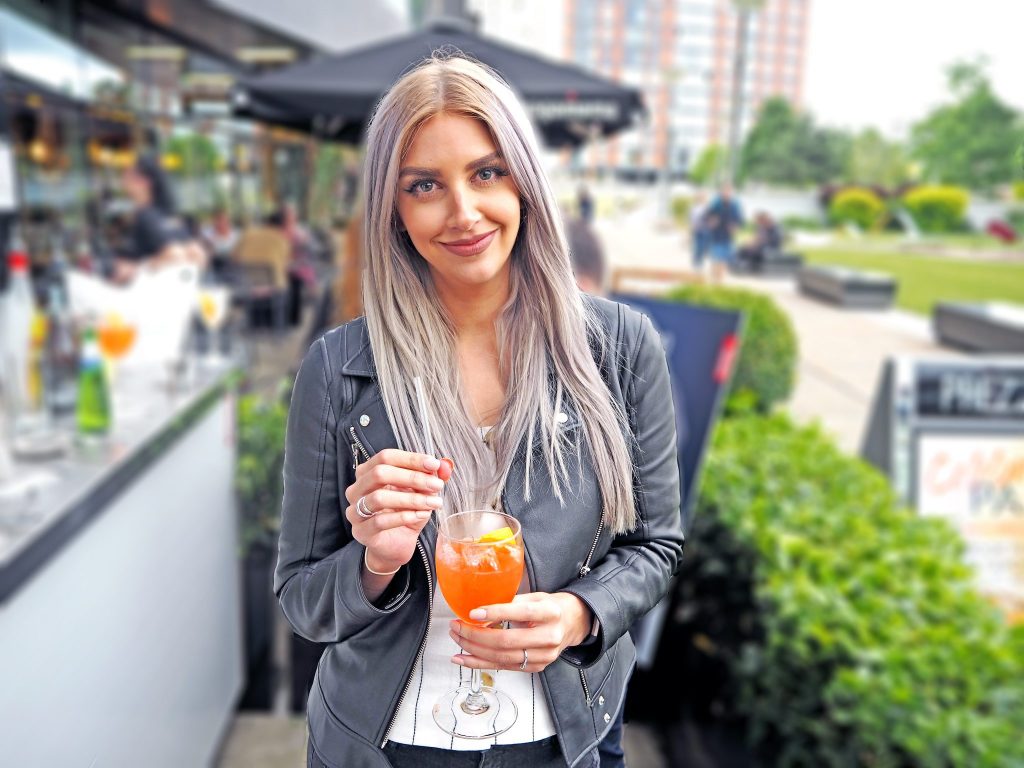 I'm just going to start this post with this statement: I love beer. Although certainly not the girliest of drinks, I can't deny my love for it (just look for the girl in the cute dress with a camera in one hand and a pint of beer in the other). It is great in all seasons; cold, refreshing and light – my perfect go-to drink. Now that you know this about me (if you didn't already), you can imagine how I felt about being invited to Prezzo Manchester, Media City, to visit their new pop up Peroni Nastro Azzurro bar and take part in a cocktail masterclass.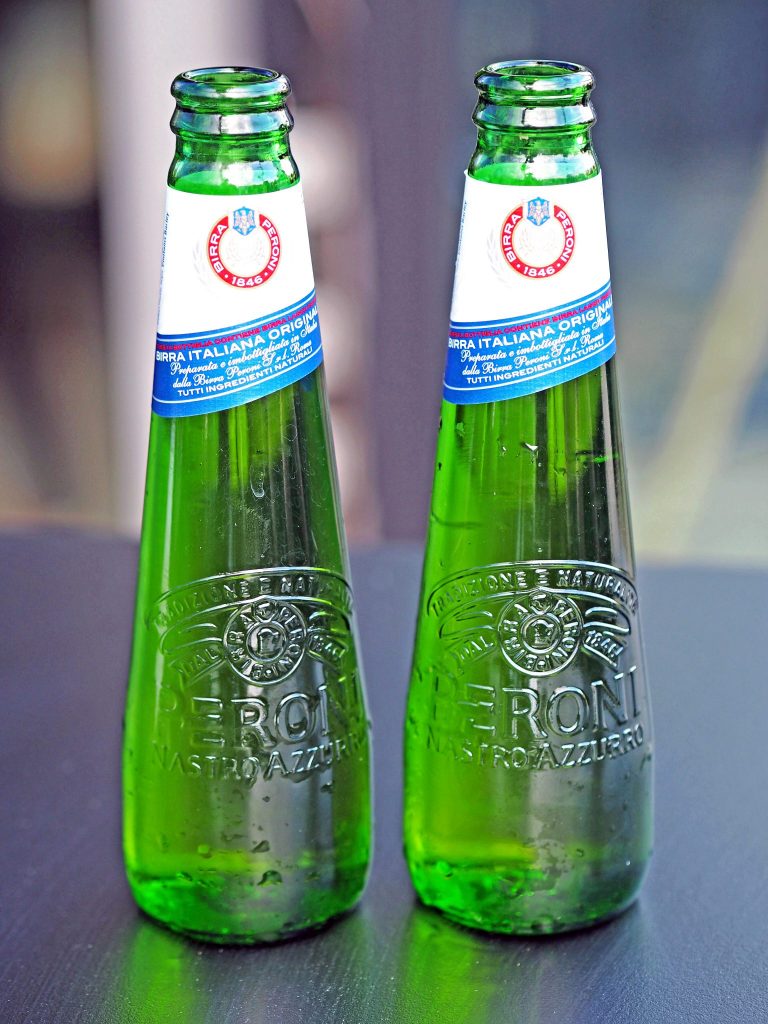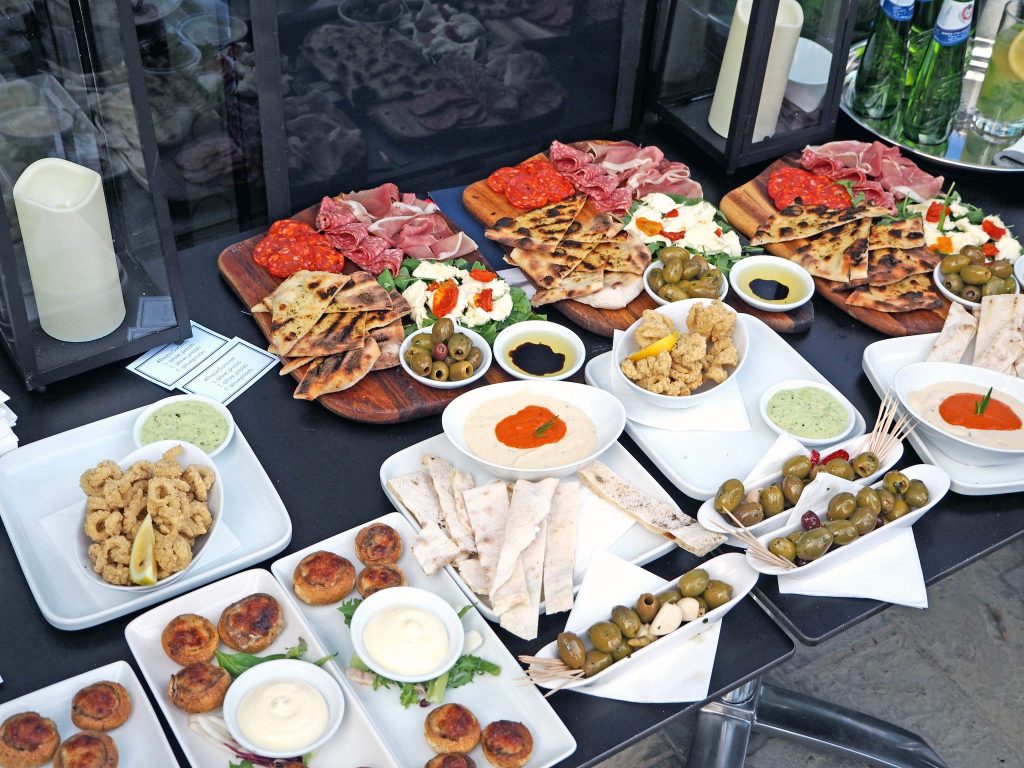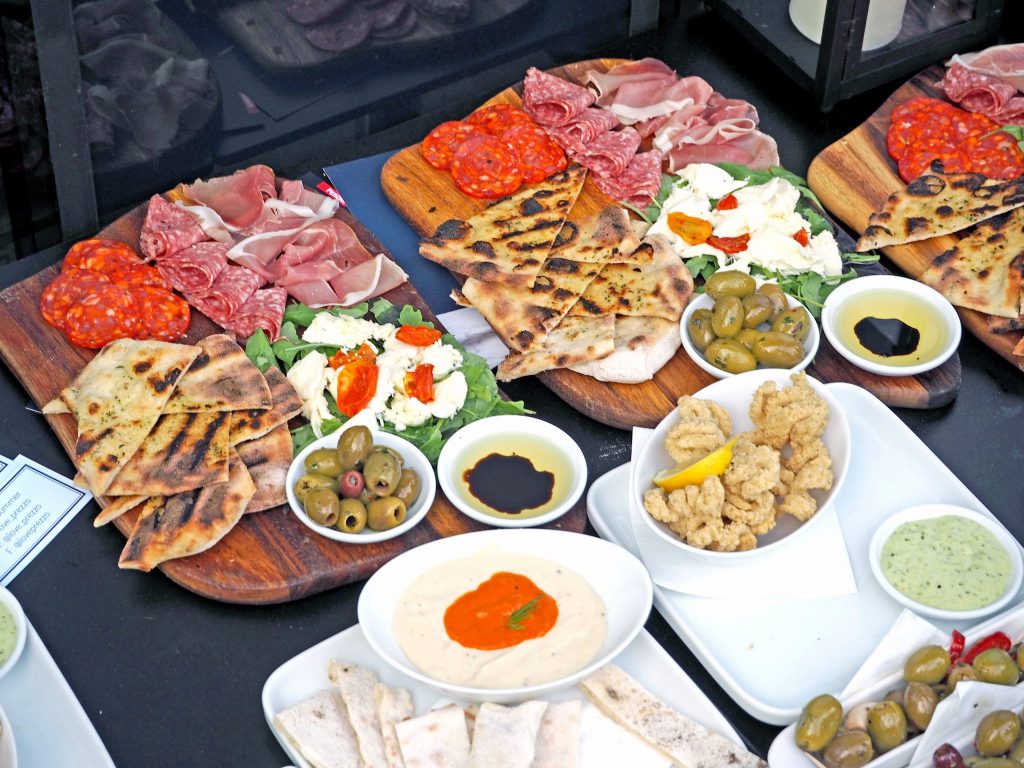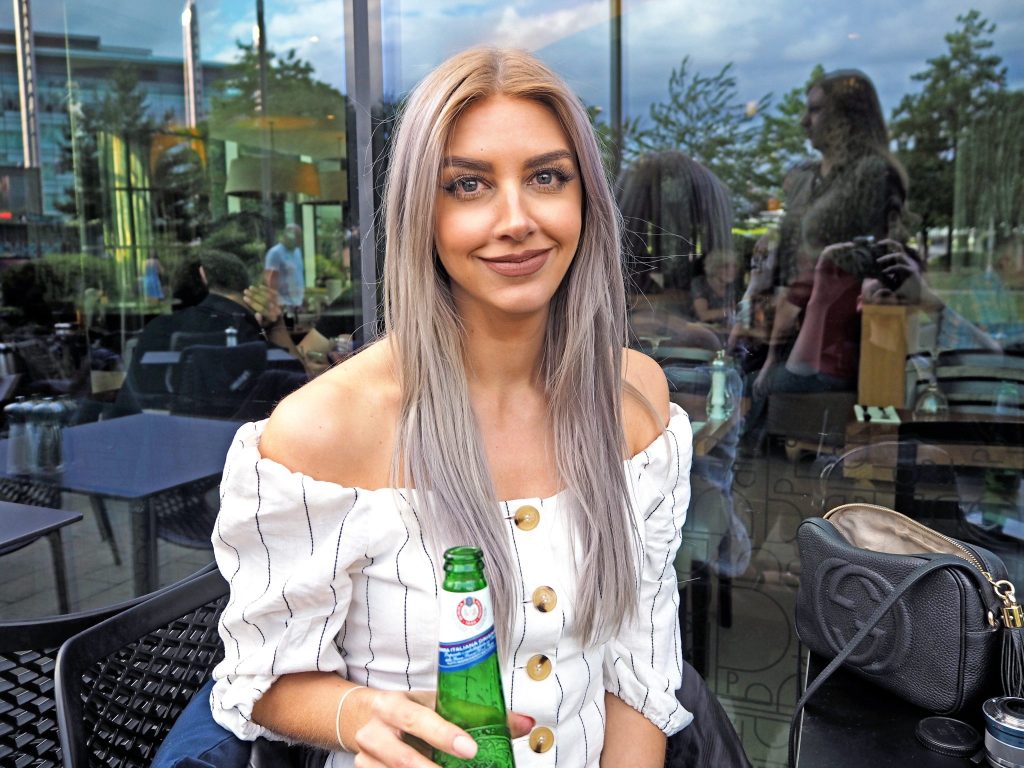 The weather has been perfect for this sort of thing recently, and as Prezzo does already offer outdoor seating for some al fresco dining, the Peroni bar is the perfect addition to the space. We arrived and took a couple of seats outside the restaurant, and of course quenched our thirst on some ice cold bottles of Peroni. There was a delicious spread of Prezzo's sharers and small plates which we helped ourselves to whilst eyeing up the bar full of cocktail ingredients and wondering what tipples we would be making and the masterclass.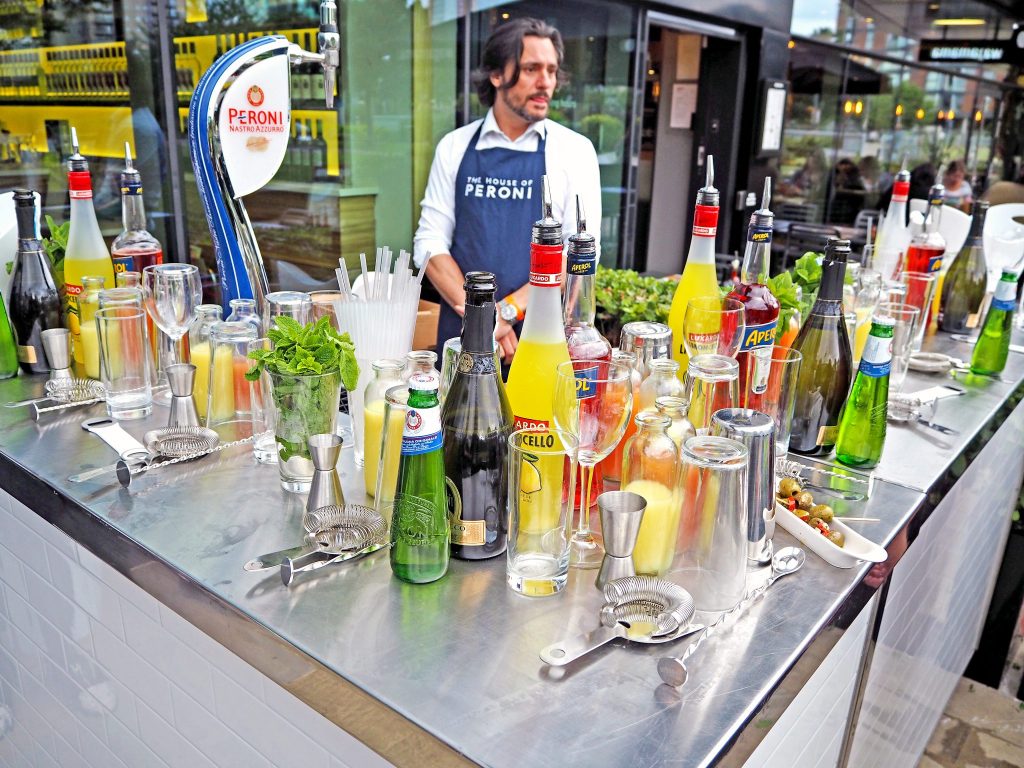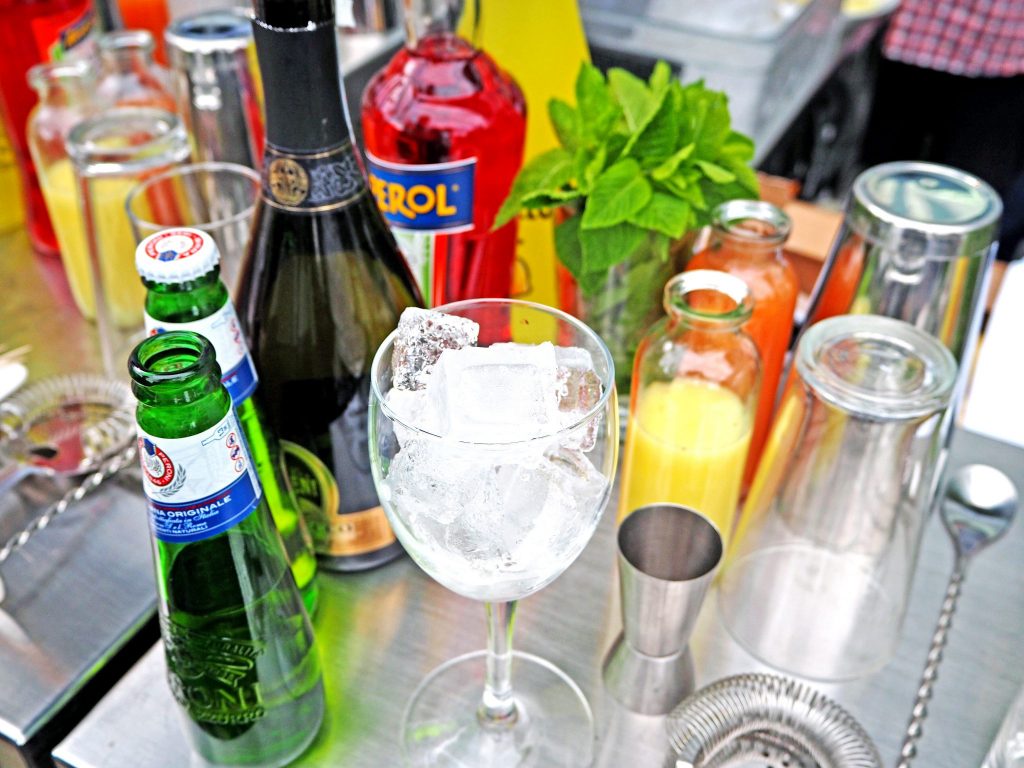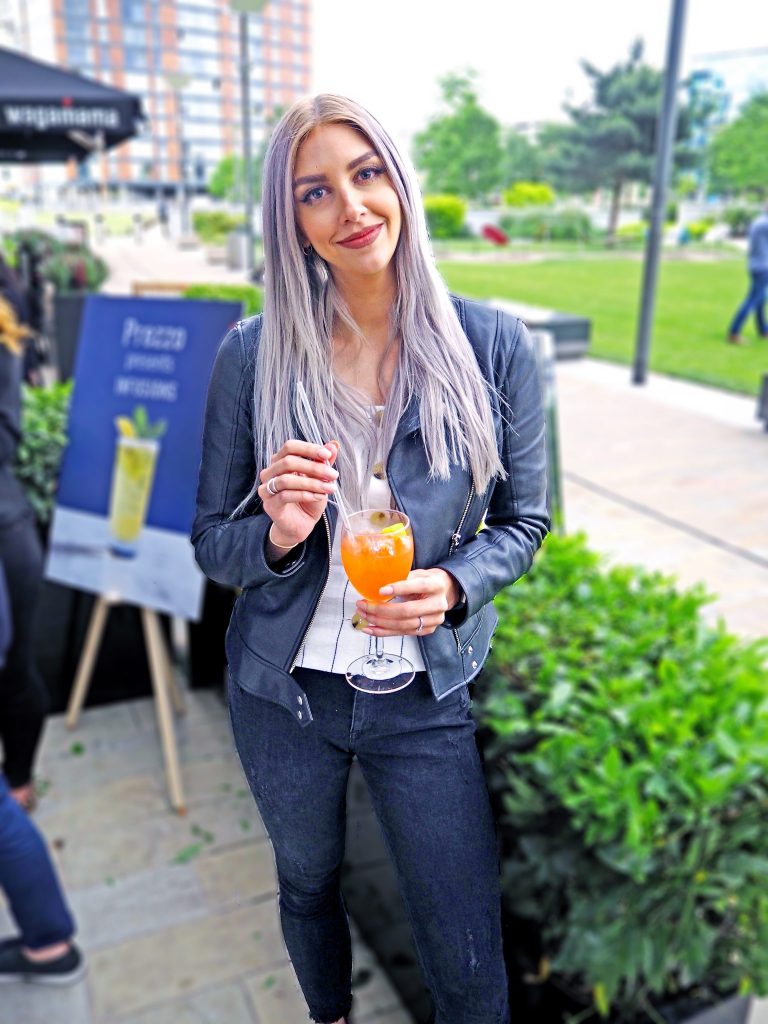 After stuffing our faces with calamari and all things dough based, we headed over to the bar to make some cocktails. I was really impressed at how the menu had incorporated Peroni into drinks that you would never imagine it working with, but they were all really delicious. First up we made a 'Peroni Spritz', which is of course inspired by the classic Venetian aperitif – Aperol Spritz. One of my favourite drinks since basically living off them when I visited Italy last year, this twist on the drink included Aperol, Pink Grapefruit Juice, Prosecco, and Peroni Nastro Azzurro to top it off. Super citrusy, light and very refreshing; an instant winner.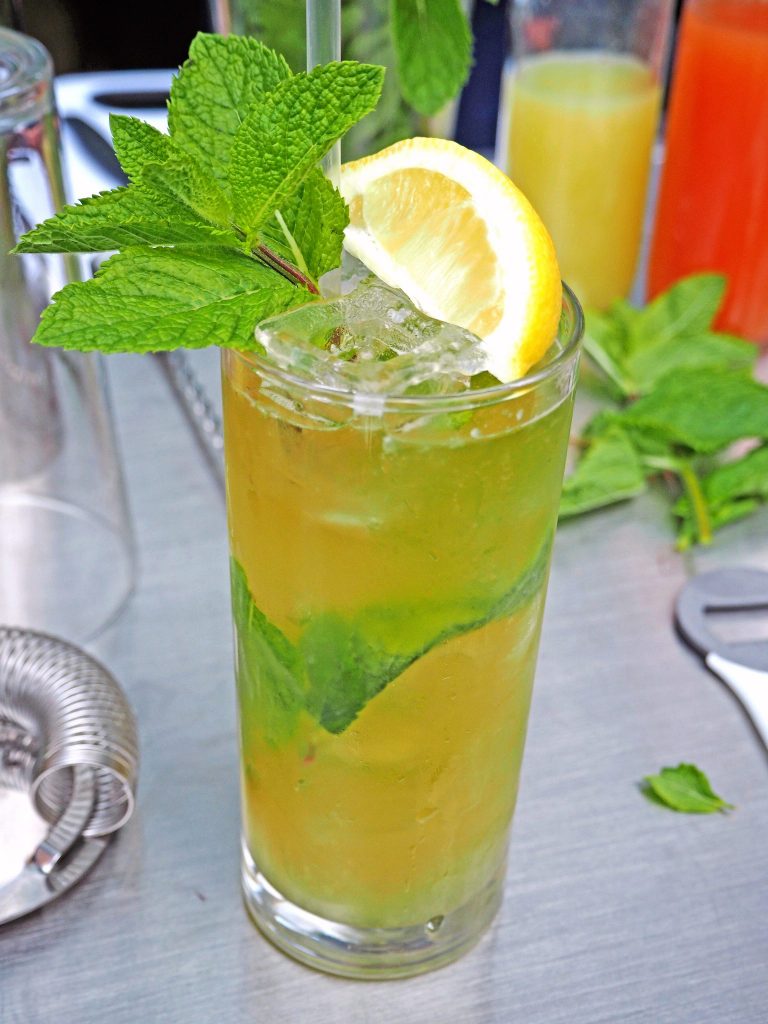 The other cocktail we made was the 'Peroni Limoni'. Another refreshing combo of mint leaves, Limoncello, and lemon juice, topped with Peroni Nastro Azzurro. The sweetness of the Limoncello was balanced perfectly with the Peroni, and the mint gave that cool, refreshing taste. This would be the perfect long drink to enjoy with dinner al fresco style.
I love the idea of having the bar outside the restaurant; it really did give that holiday feel of sitting out and enjoying the warmth with a drink and some nibbles. Prezzo have also released a new summer set menu which is available until the end of August, and includes a lovely range of dishes, obviously best served with an tasty Italian aperitivo.
I had such a lovely evening with Prezzo and Peroni, and it was amazing to see how they had created some tasty twists on classic cocktails with the simple addition of the Peroni. I find that good al fresco dining can be hard to come by in Manchester, but Prezzo offers the perfect solution, and is even complete with blankets for those cooler summer evenings.
LL x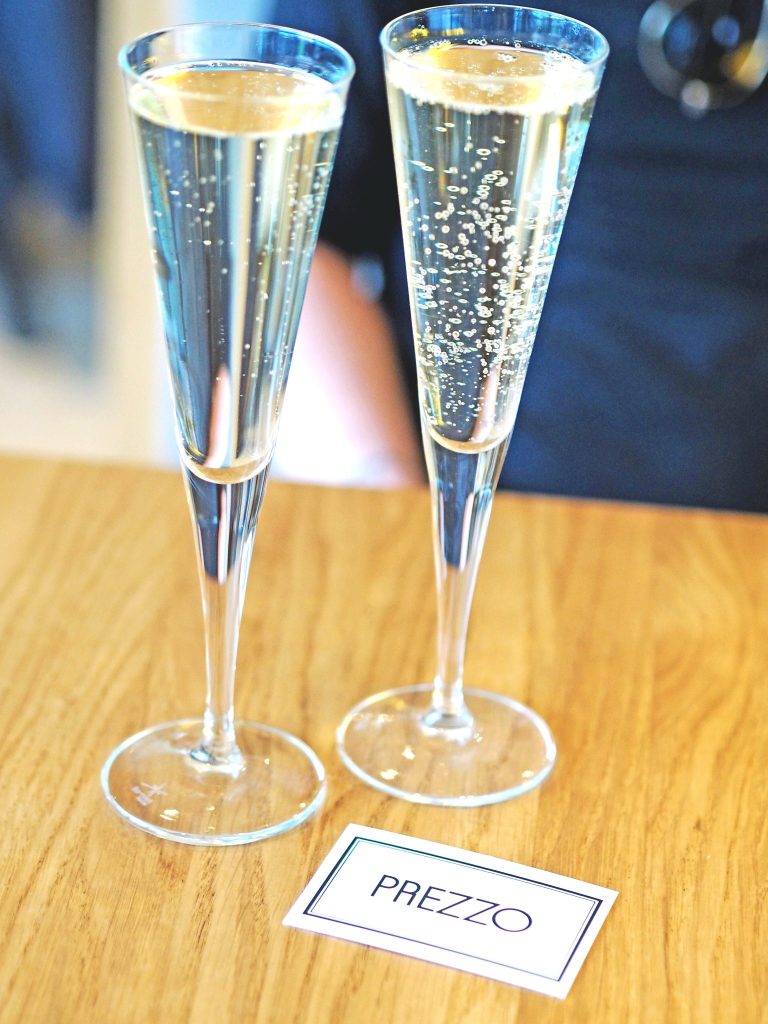 *Thank you to Prezzo and Peroni for hosting a lovely evening. As ever, all opinions are my own.