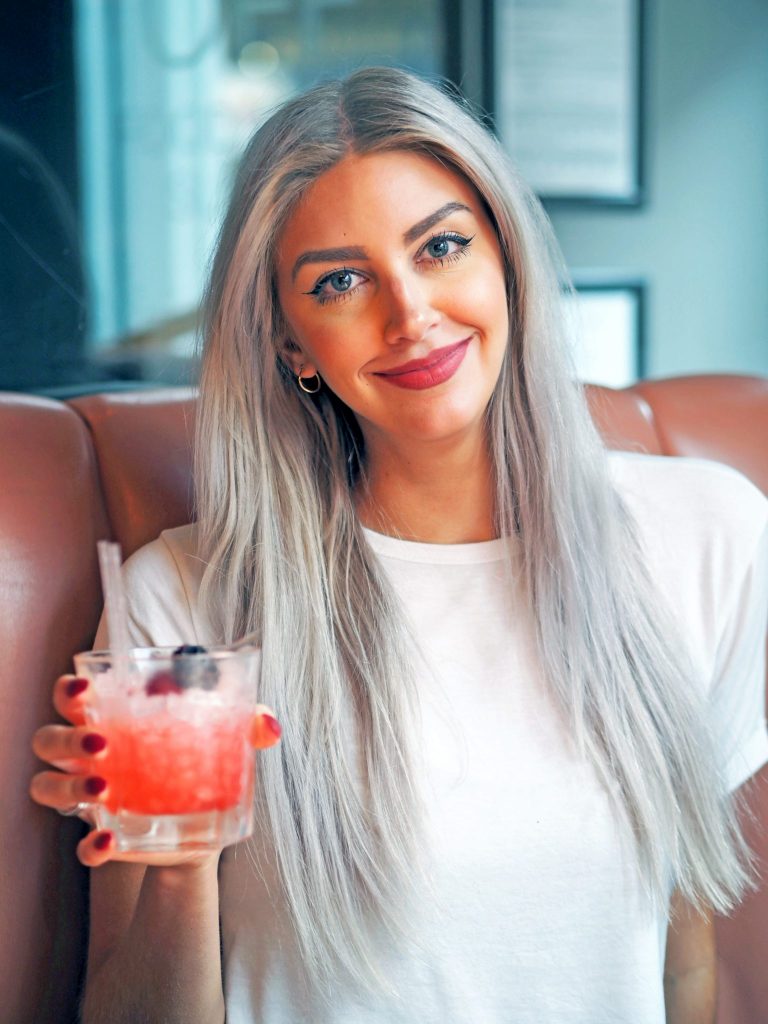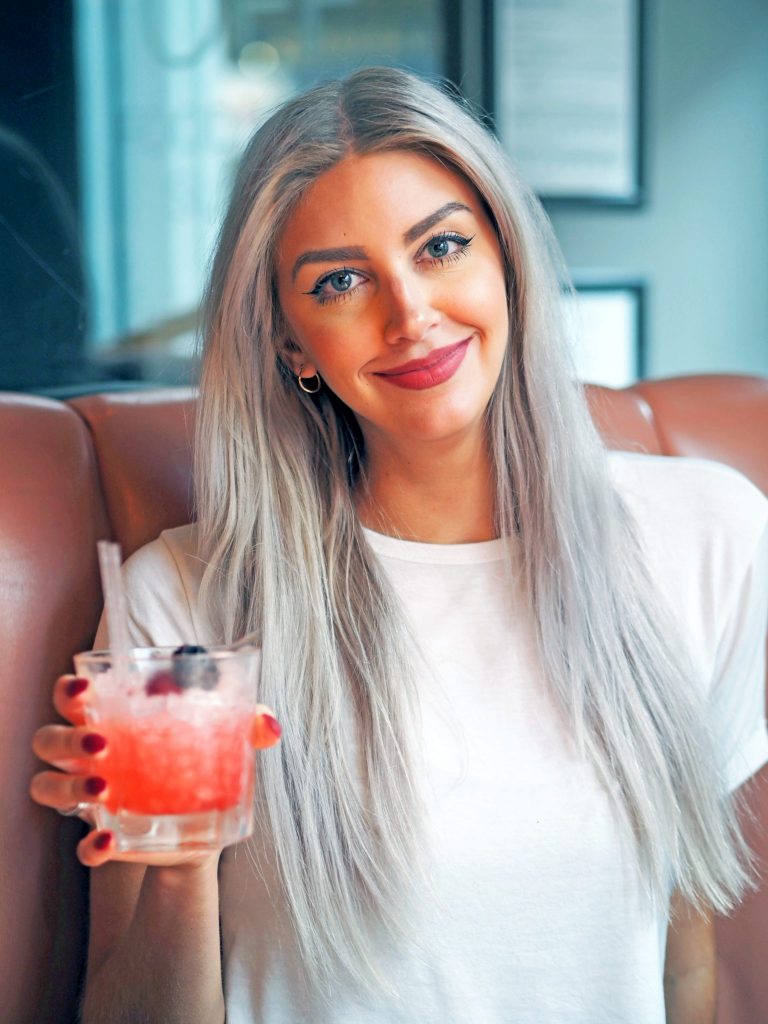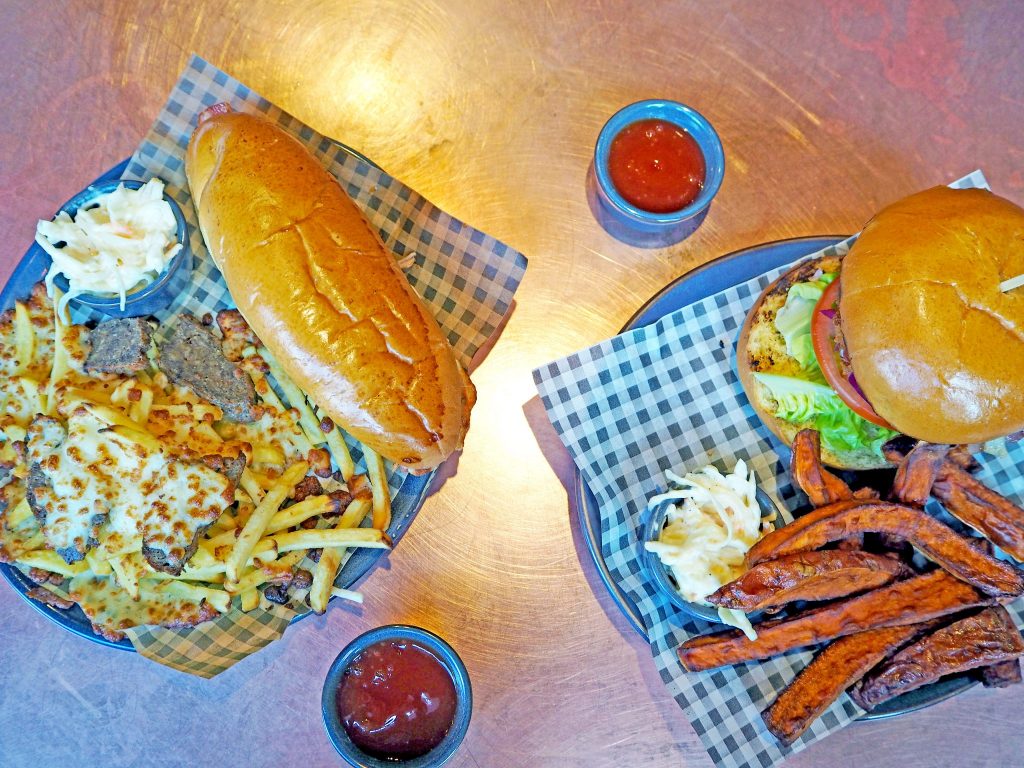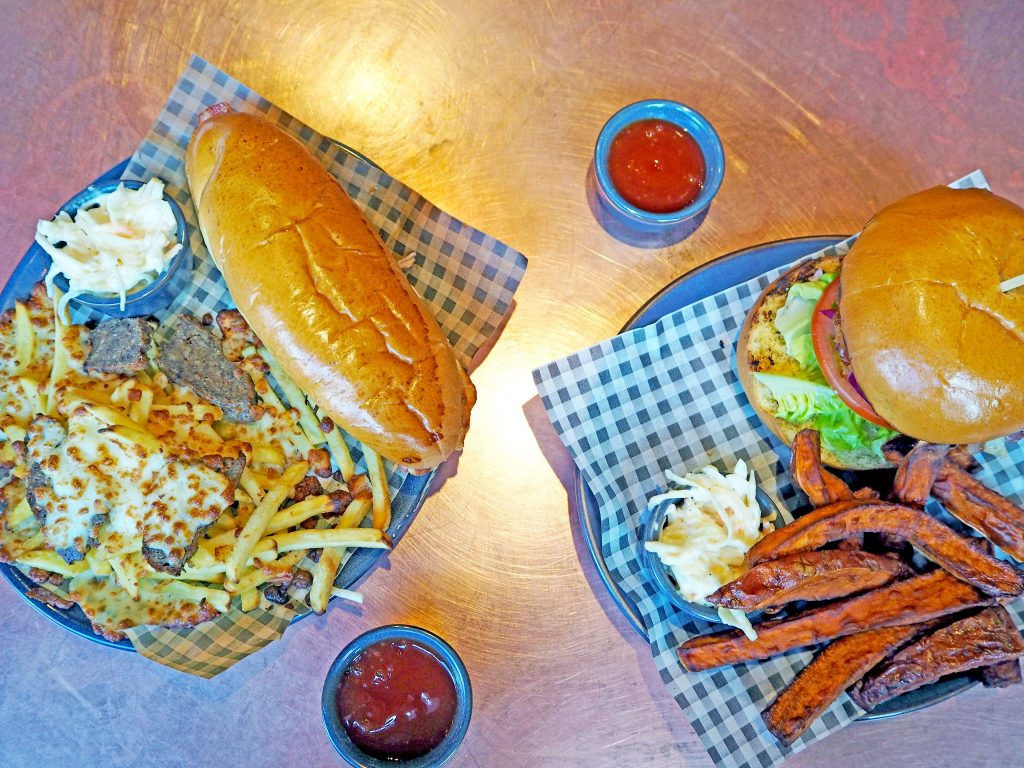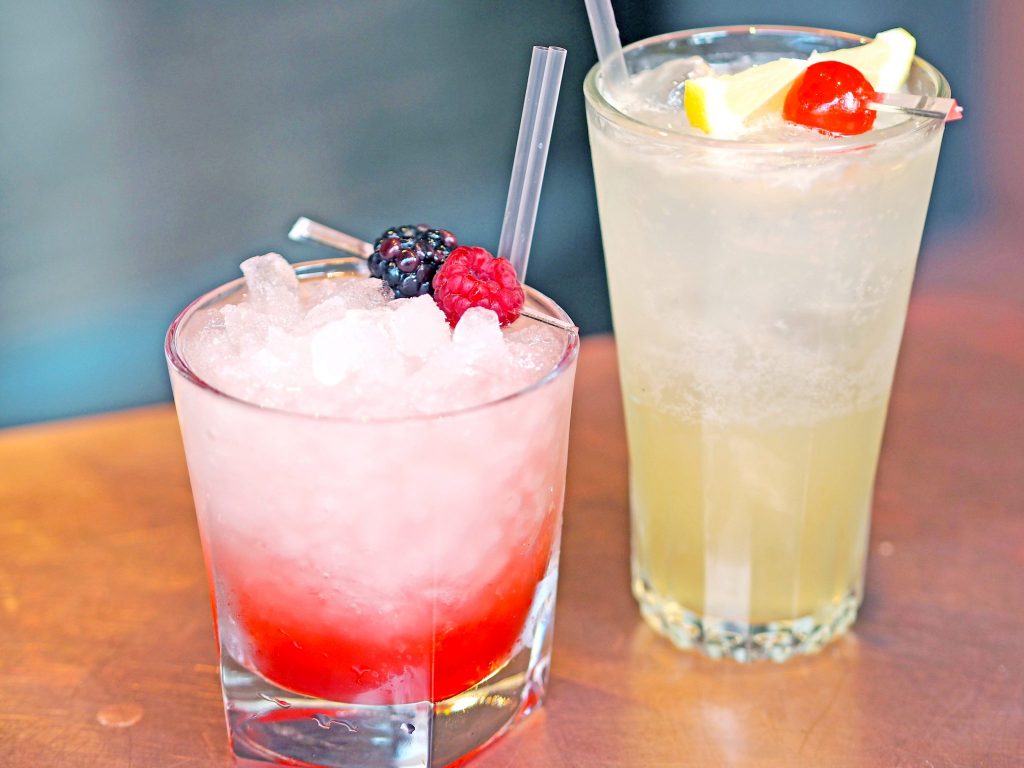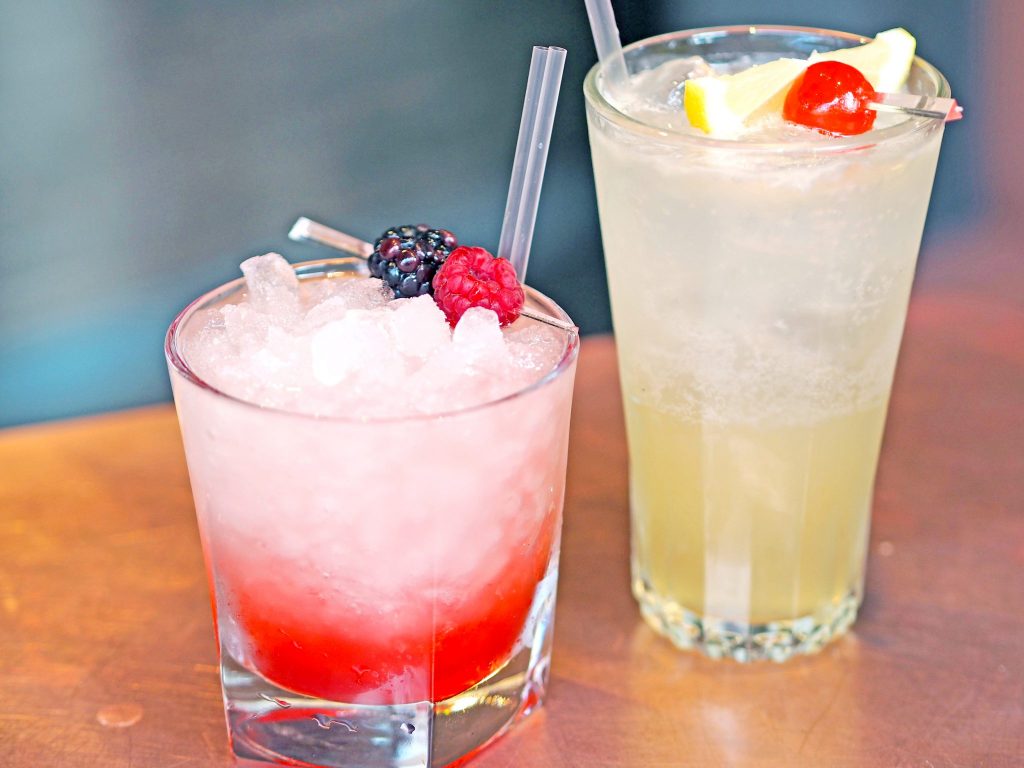 Manchester has really upped it's restaurant and bar game in the last couple of years, and there are always new venues popping up across the city, so the competition can be tough. To stay on top of the game, many of Manchester's restaurants are recreating and reviving their menus as we are now coming into summer; Walrus being one of them.
Walrus is one of the Northern Quarters well known bars, and is most popular for it's amazing mid-week offers, delicious pizzas, and great space to either get comfortable in a huge booth and watch the world go by through the giant windows, or get down to some RnB tunes late at night. I must admit that I had only tried their cocktails and pizzas before, so I was looking forward to seeing what their new menu was offering up to the NQ food and drink game.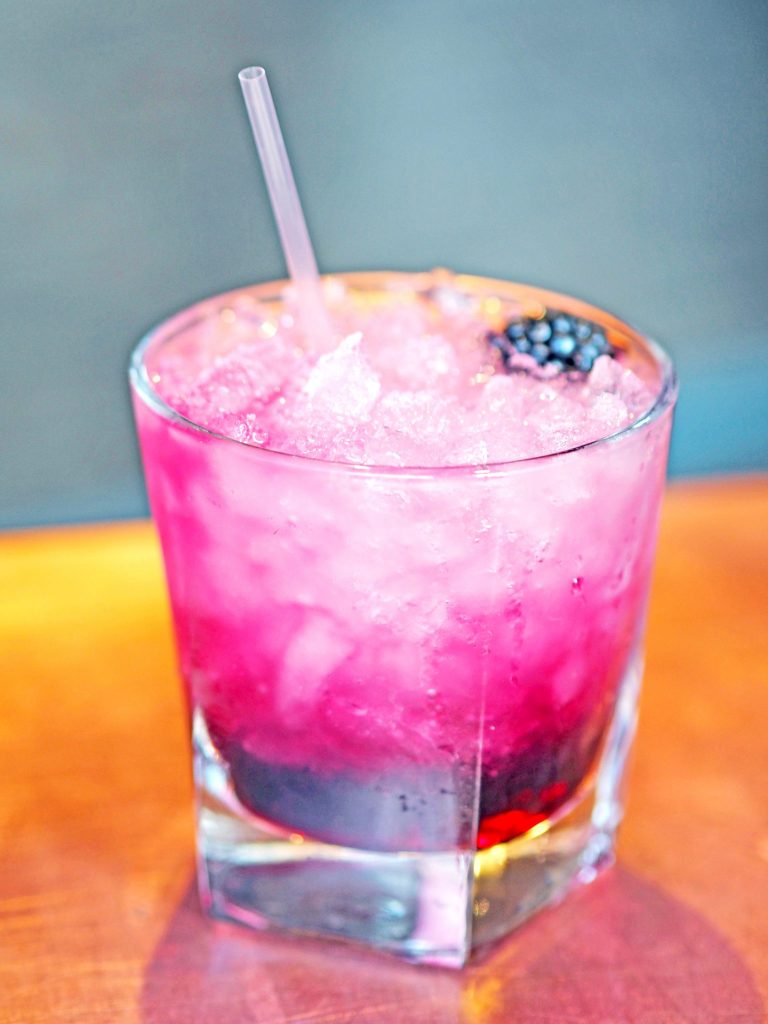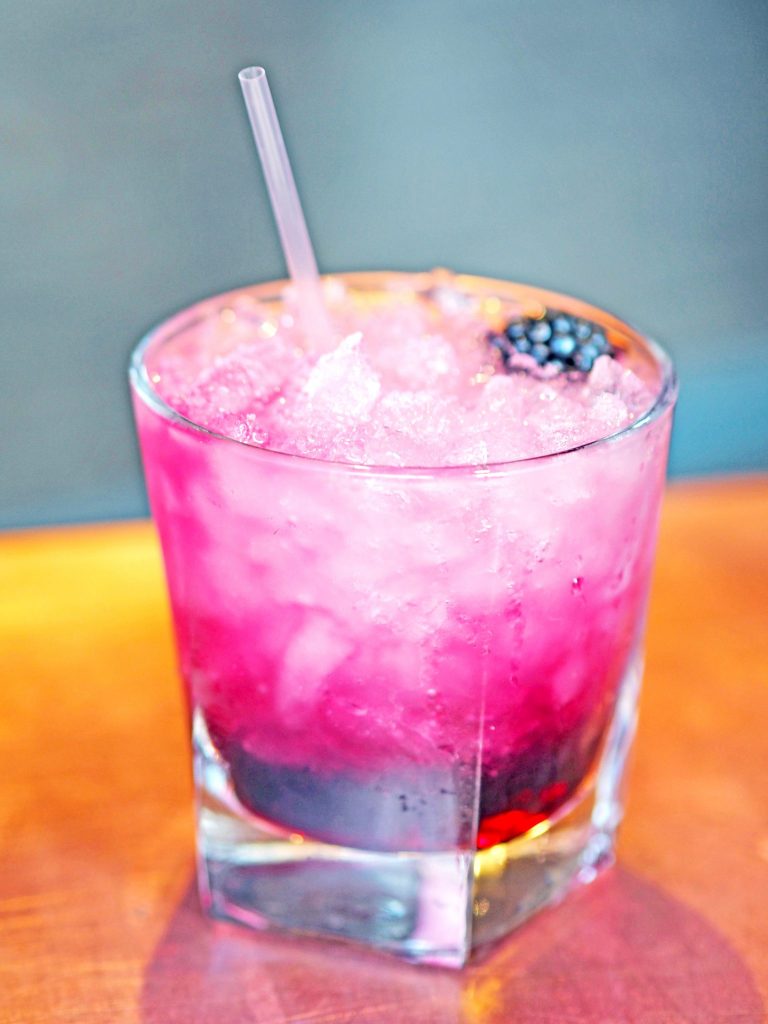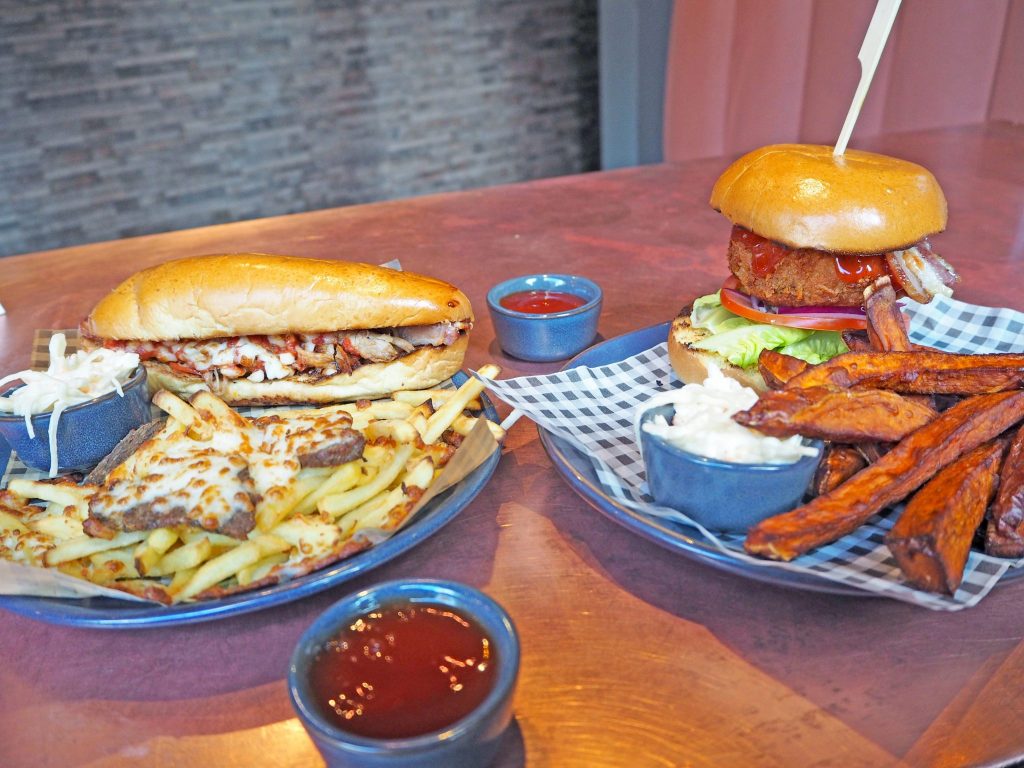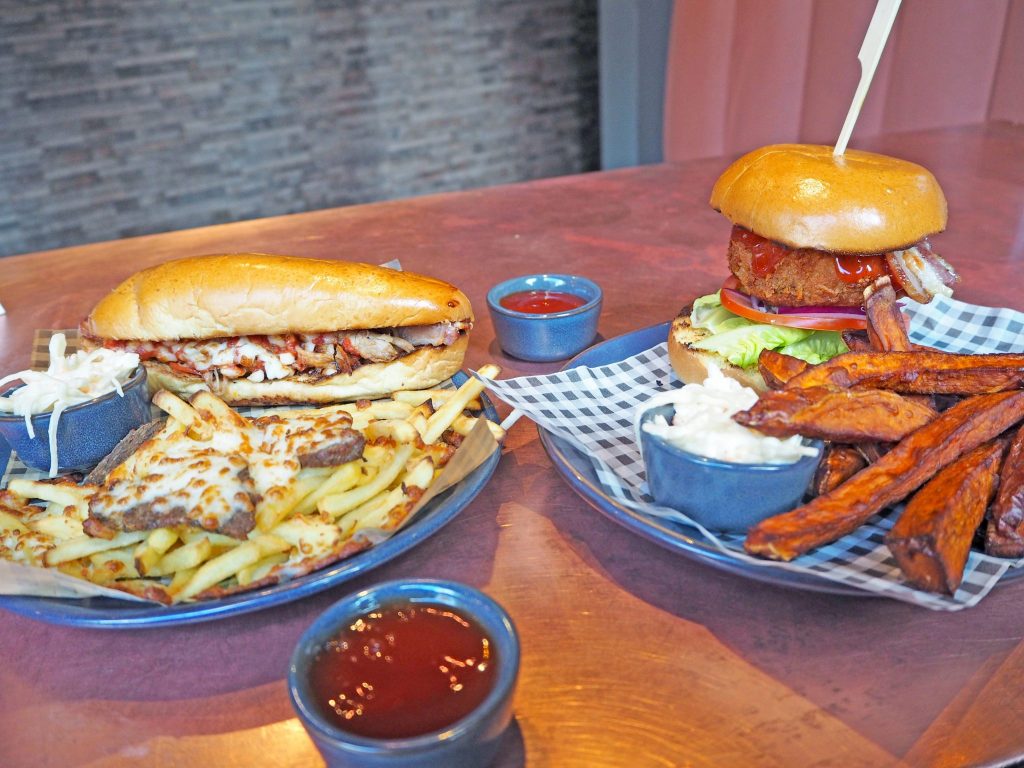 We headed down on a warm Friday evening, and the lovely staff had reserved us a great spot in a booth by the windows. I ordered a Manchester Bramble(£7.50) which was the perfect drink to quench my thirst in the heat, whilst pursuing their new menu. The Manchester Bramble is a combo of Gordon's Gin, Lemon, Sugar and Vimto – A classic bramble with a Mancunian twist. The Vimto flavour really comes through, but works amazingly well with the gin and citrus flavours. A 100% must try for any cocktail fan.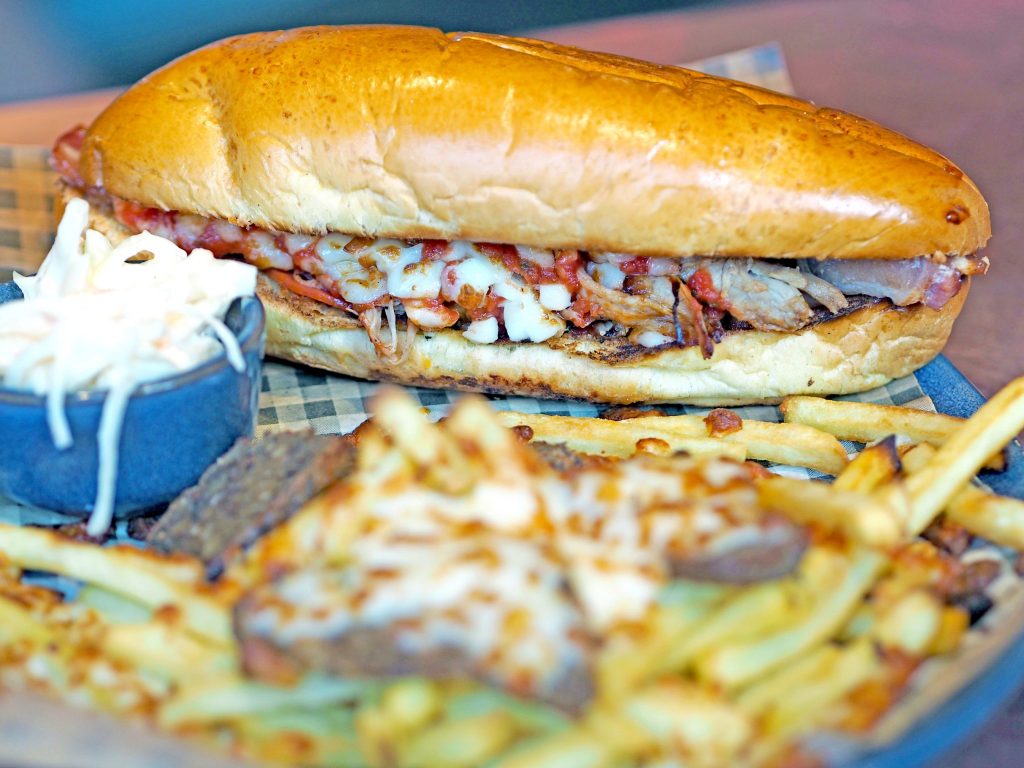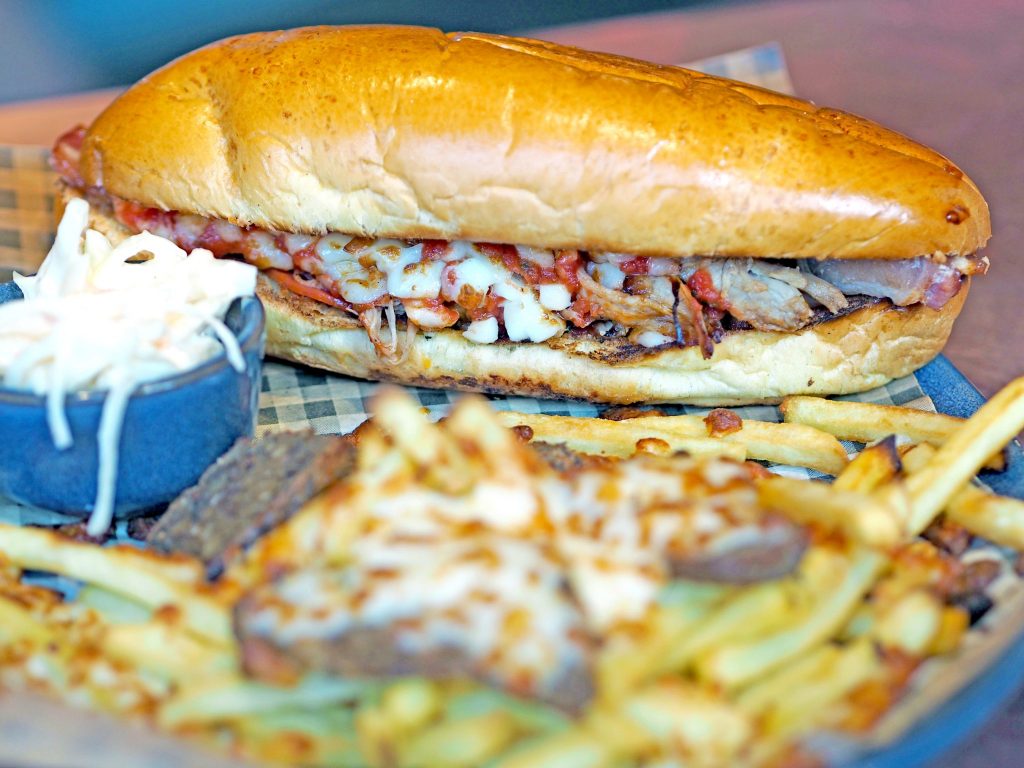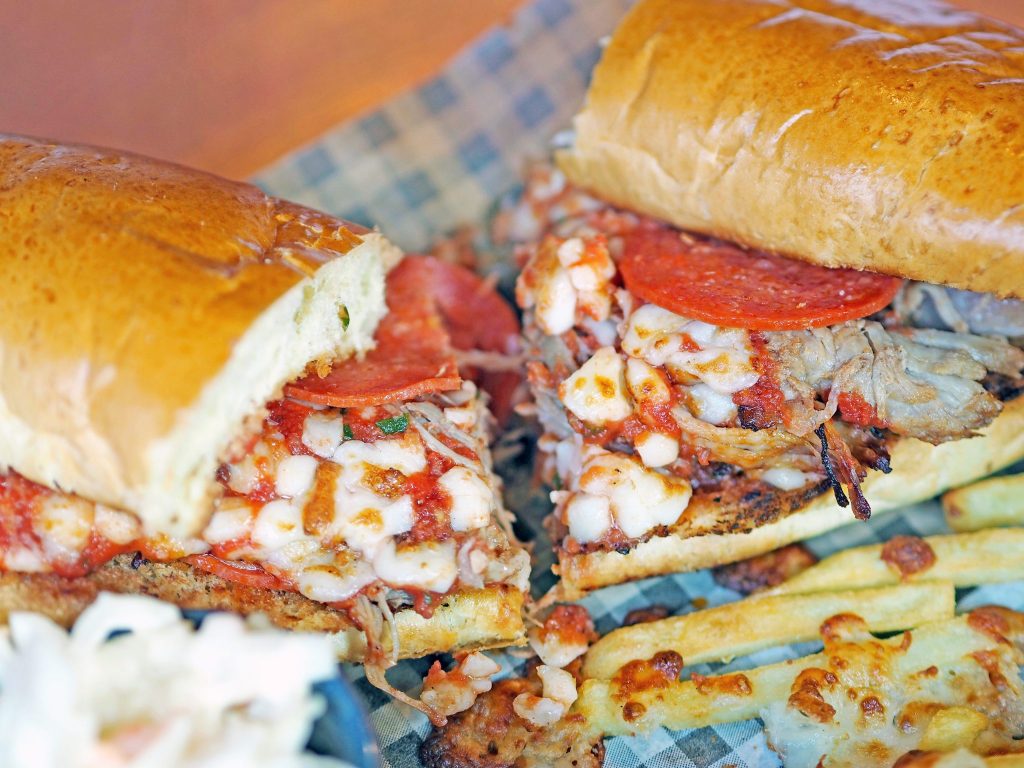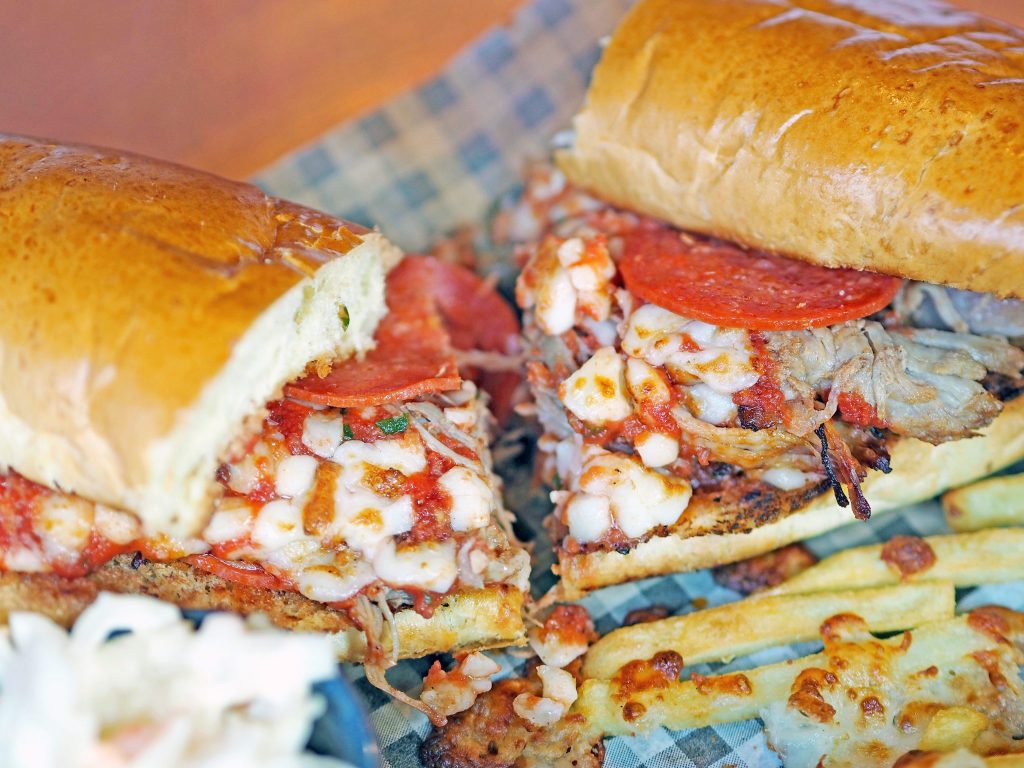 To eat, I chose the Mighty Meaty Sub (£7.00) and upgraded my fries to the Doner Kebab Dirty Fries (£5.50). The sub was something I might not usually go for, so I was excited to try something new – a stack of house pulled pork, streaky bacon, pepperoni, tomato sauce and mozzarella piled onto a light brioche bun. The sandwich was delicious and despite containing all of the meat, wasn't too heavy or stodgy. The fillings reminded me of a meat feast style pizza, and it was a nice alternative to always opting for an actual pizza, which seems to be all I am eating at the moment!
I was SO excited about the Doner Kebab Fries, but unfortunately this was the only part of the meal I was slightly disappointed with. The toppings on the menu are doner kebab, pickled chilli, mozzarella and yogurt sauce, and I had seen some epic photos of these before I ordered them. My fries actually arrived with just 4 slices of meat on them and some cheese, which was still tasty, just not quite what I was expecting after seeing other people's photos! The fries were lovely and light; crispy on the outside and fluffy on the inside, but they did really need the chilli and yogurt to make them taste like Doner Kebab Fries.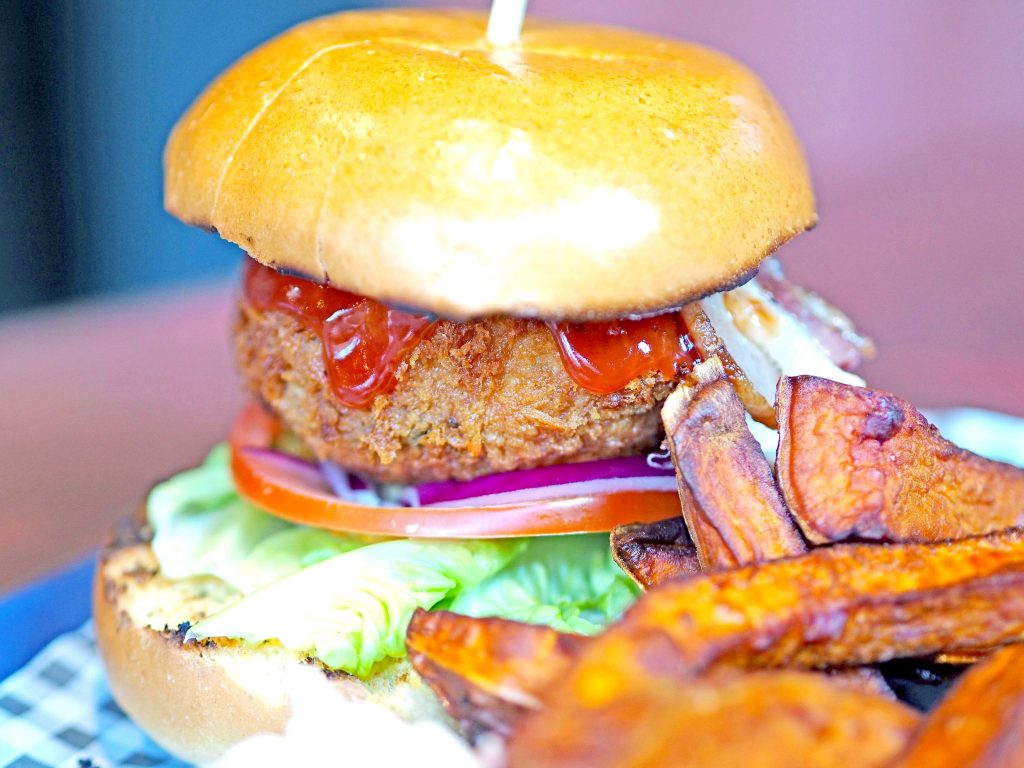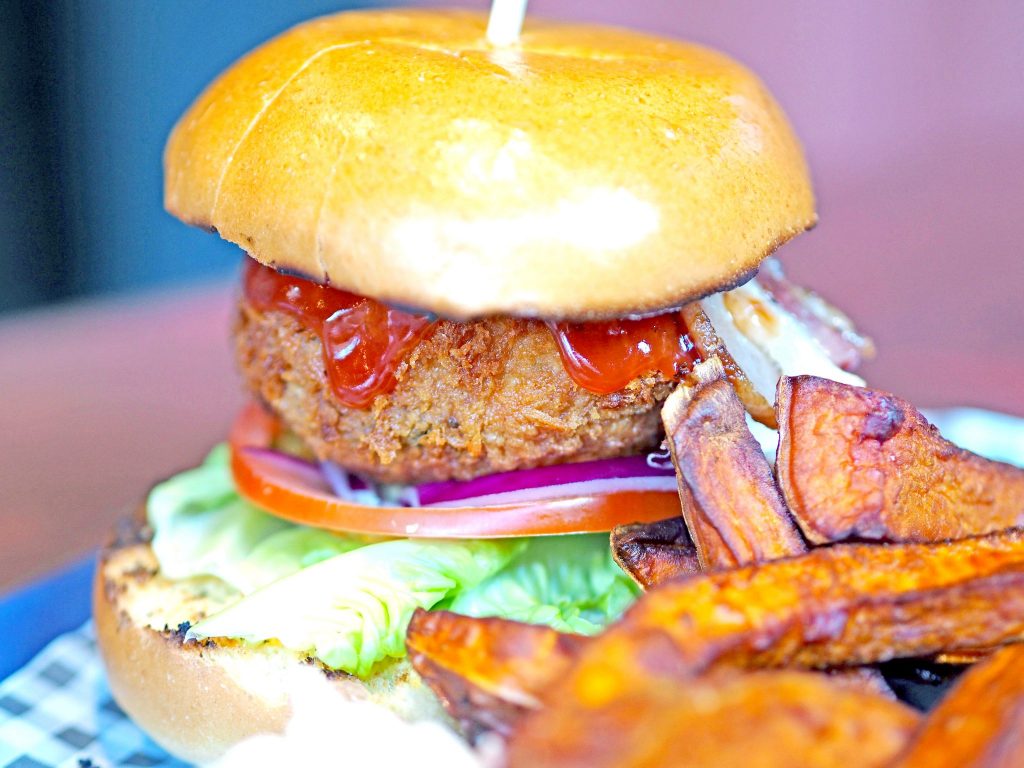 Jonathan ordered the Chicken Kiev Burger (£9.00) and upgraded to the sweet potato wedges (+£1.00). The Kiev Burger is a hand made chicken kiev, baby gem, beef tomatoes and lashings of ketchup on a brioche bun. The burger was lovely and really did taste hand made. I also like that the other toppings are quite simple and let the burger stand out as it has great flavour. The sweet potato wedges were delicious, and I could have eaten these all day – definitely worth upgrading to.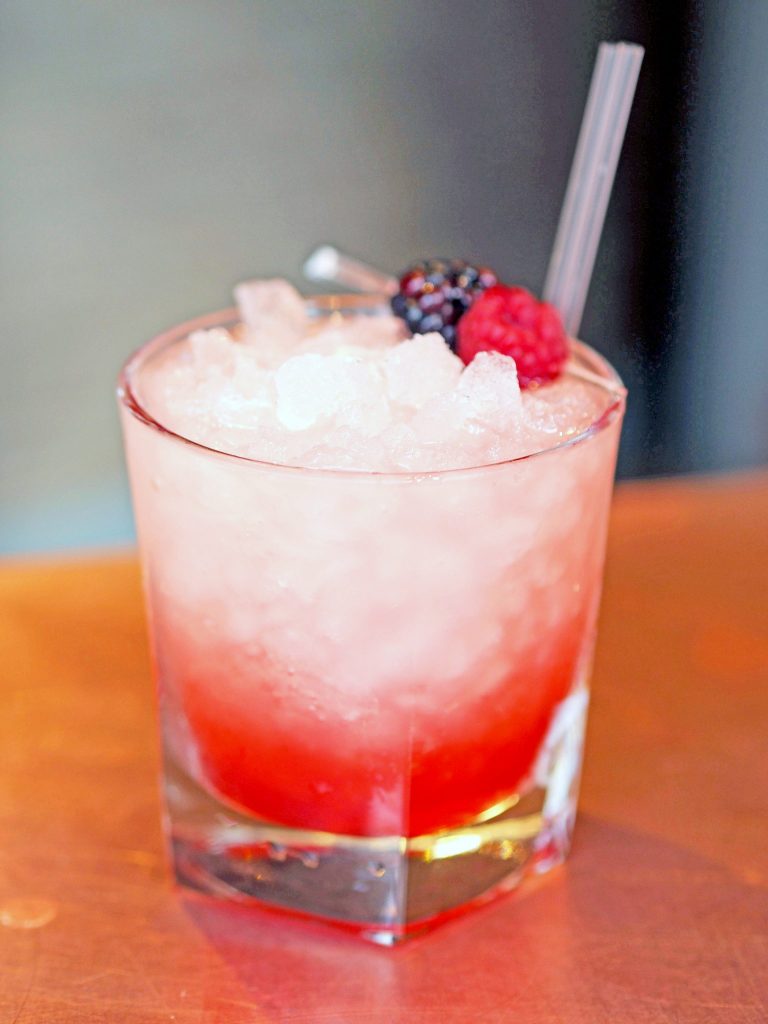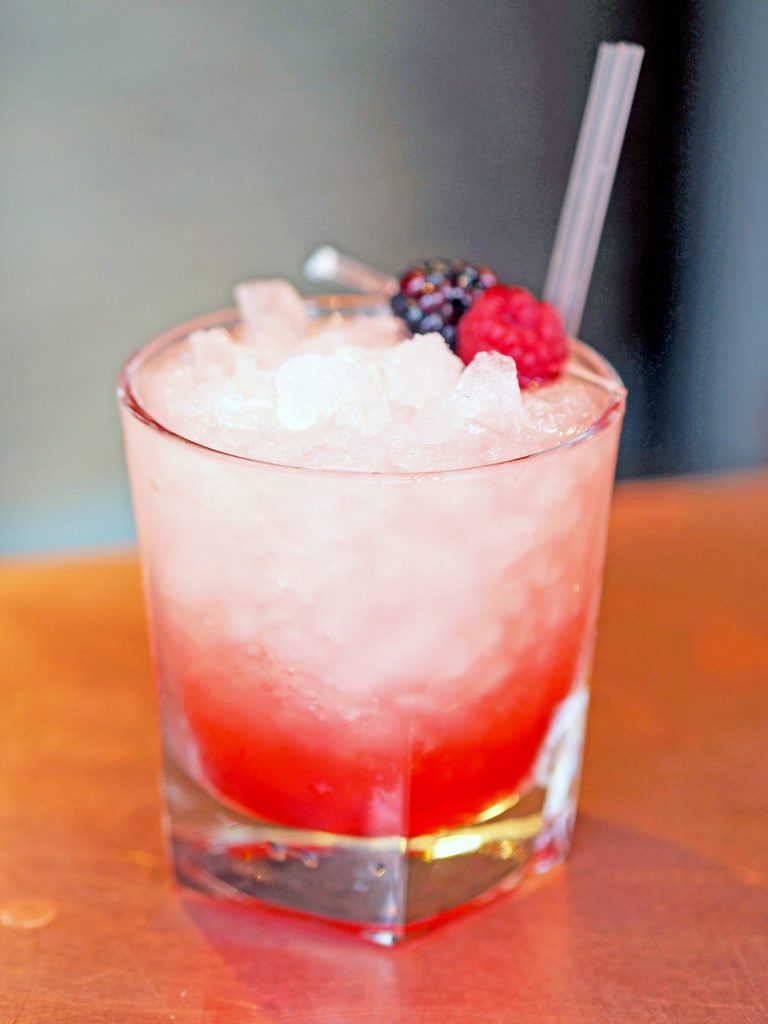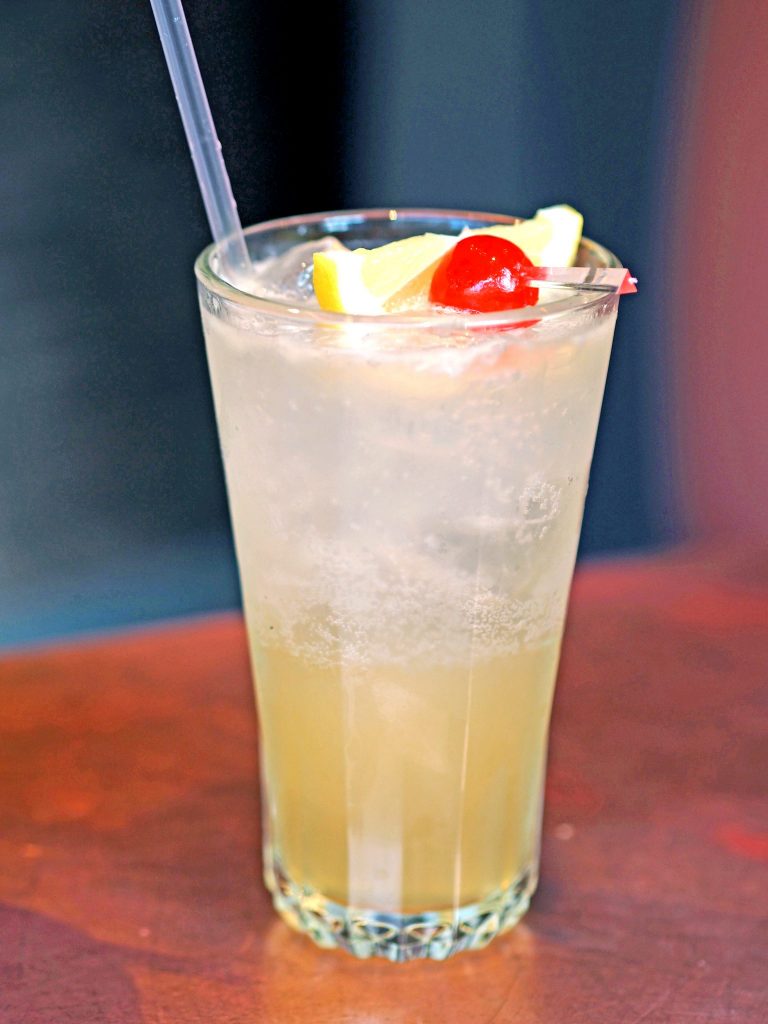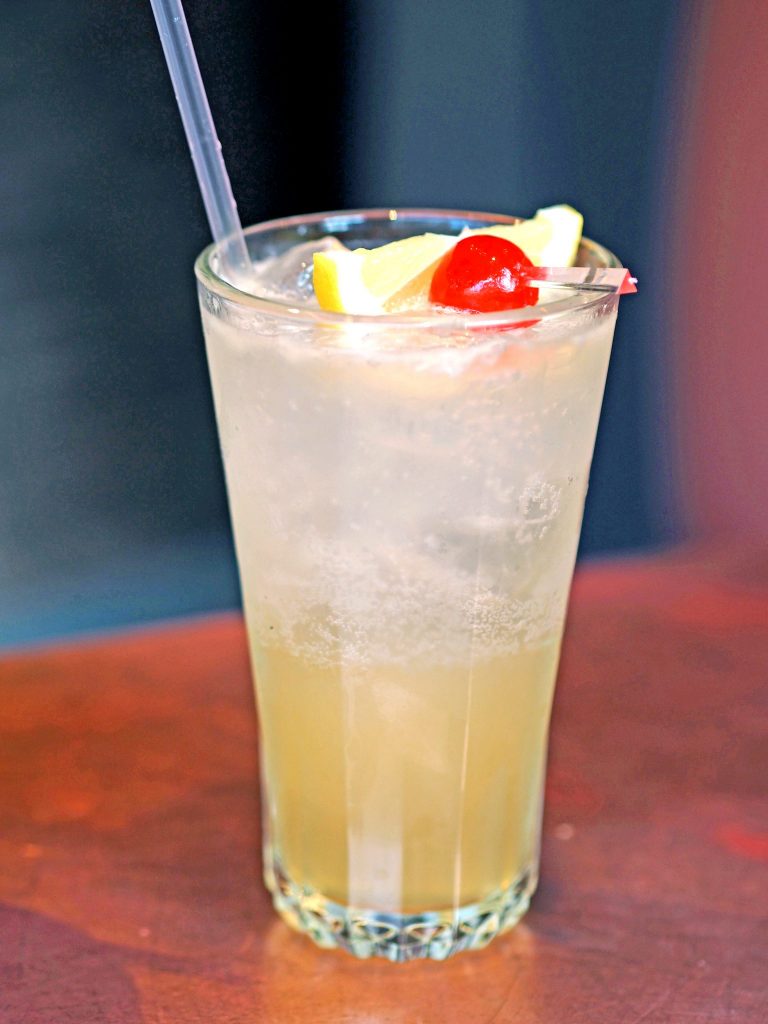 To finish, I had the Boabab Bramble (£8.50) and Jonny tried the Spiced Jungle Punch (£8.00). I clearly love a bramble, and when I saw the ingredients to this one I just had to try it – Whitley Neill Gin, Solerno Blood Orange Liqueur, Grapefruit Liqueur, Lemon, and Sugar. I absolutely adore grapefruit, and really like the WN gin, so this was a winner for me. The Spiced Jungle Punch consisted of Santa Teresa Claro, Apple, Lime, Cinnamon and Ginger Beer. If you love rum based drinks then this is perfect for you; fruity with a kick of heat to finish.
We had a lovely time at Walrus and it was great to try some of the food from the new menu. It is somewhere I would previously only pop into after work for happy hour and a pizza, but knowing they have a whole new range of foods on the menu and some delicious new cocktails, it will definitely be somewhere we will head to more regularly. Walrus is the perfect venue for an after work meet up or some drinks at the weekend, complete with dirty burgers, pizzas and subs (no salads here!), live DJs playing a range of music, and an extensive cocktail menu – what more could you need?
You can head to the Walrus website here for more info.
LL x
*Thank you to Walrus for hosting us – all items in this post were complimentary in exchange for review. As ever, all opinions are my own.