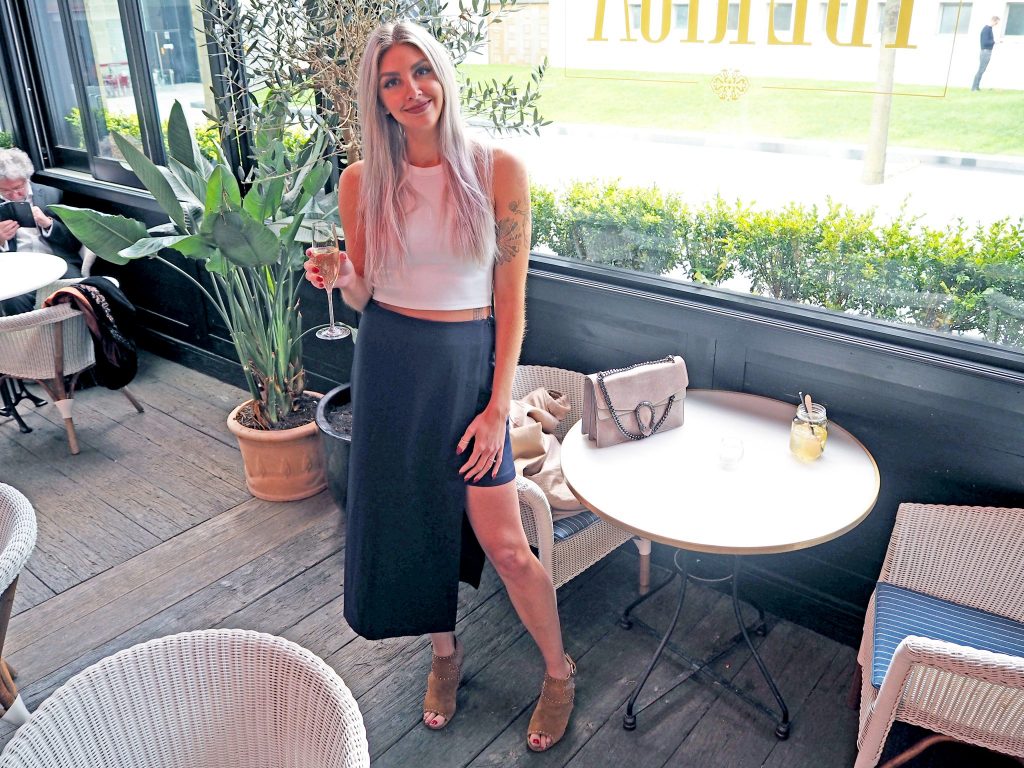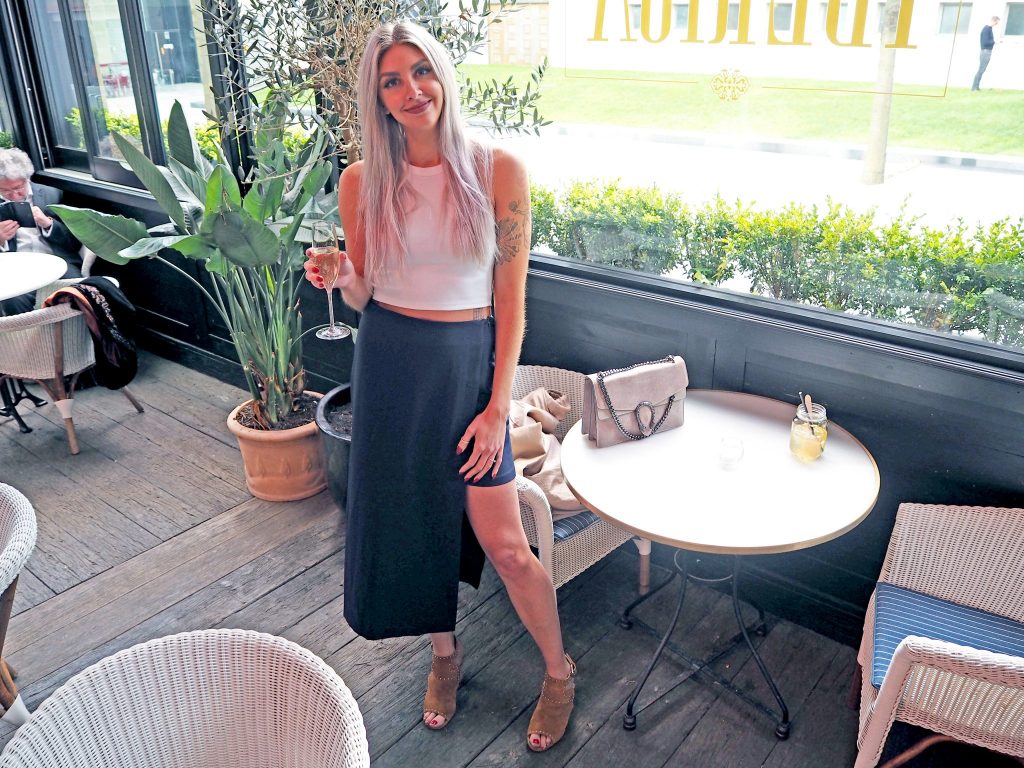 Now I must warn you before you begin reading this post; it will make you hungry (it made me want to eat it all over again just editing the pictures!)
Last Spring I was invited down to Iberica restaurant – located in Manchester's Spinningfields, to try out their new spring menu (you can read my blog post here). It was my first visit to the restaurant, and made sure it was certainly not my last as we have been back multiple times since trying the amazing food. The whole evening was incredible and was one of my absolute favourites of 2017, so you can imagine how excited I was when I was invited back this year for an evening with Nacho Manzano – Iberica's Michelin-starred head chef.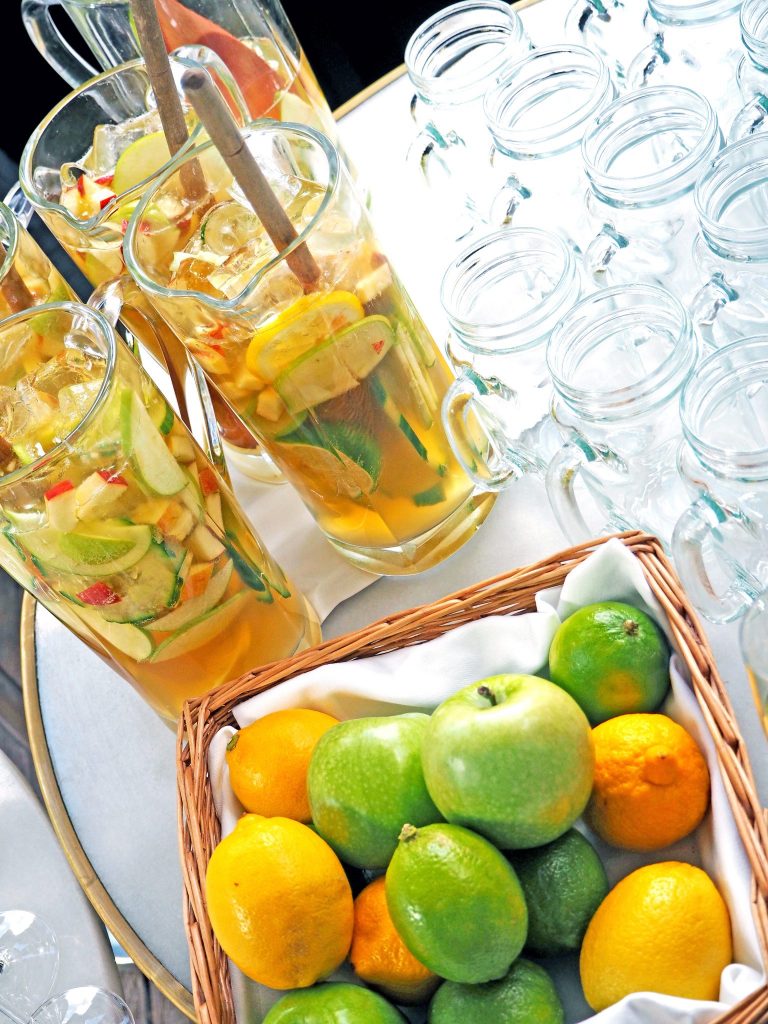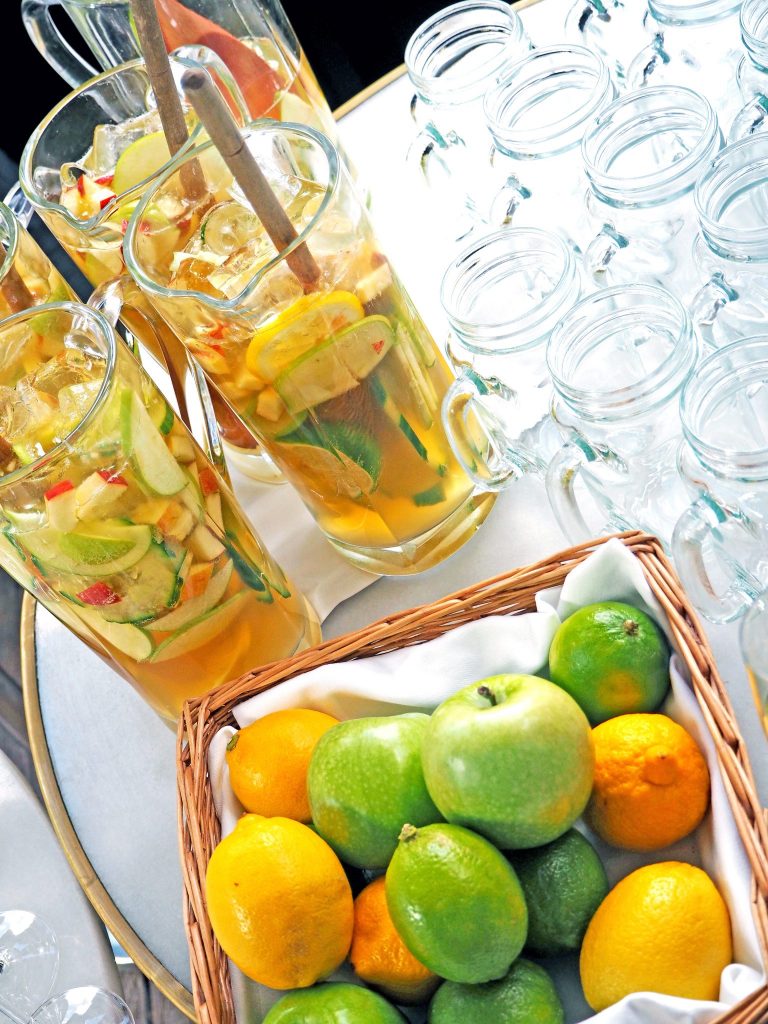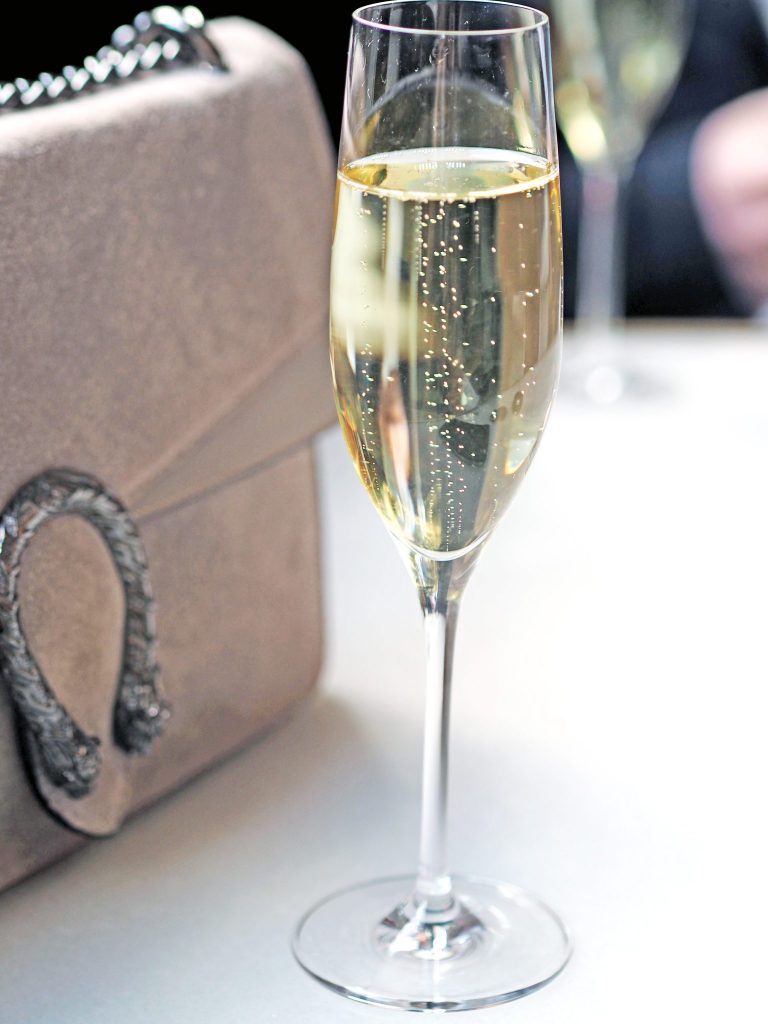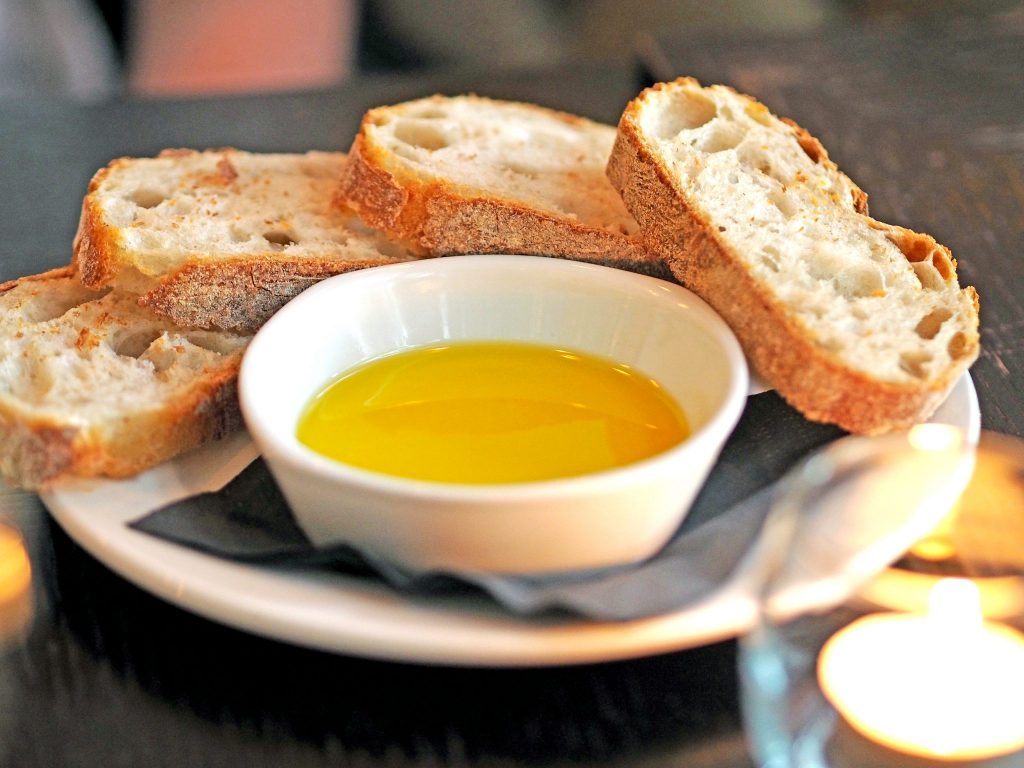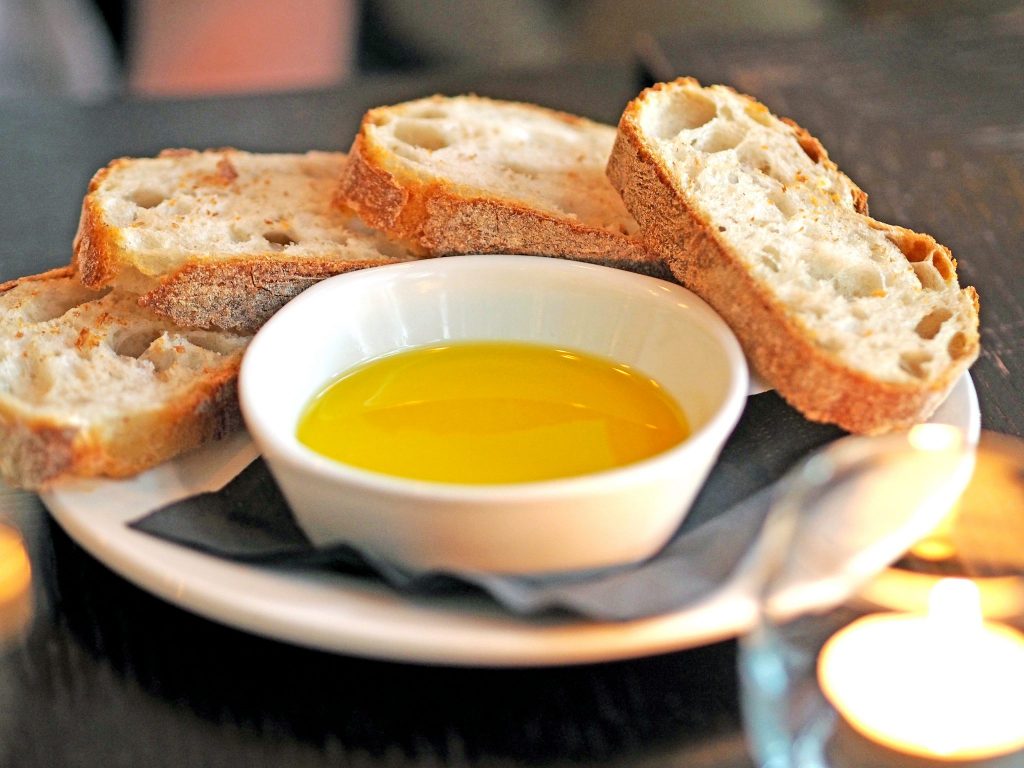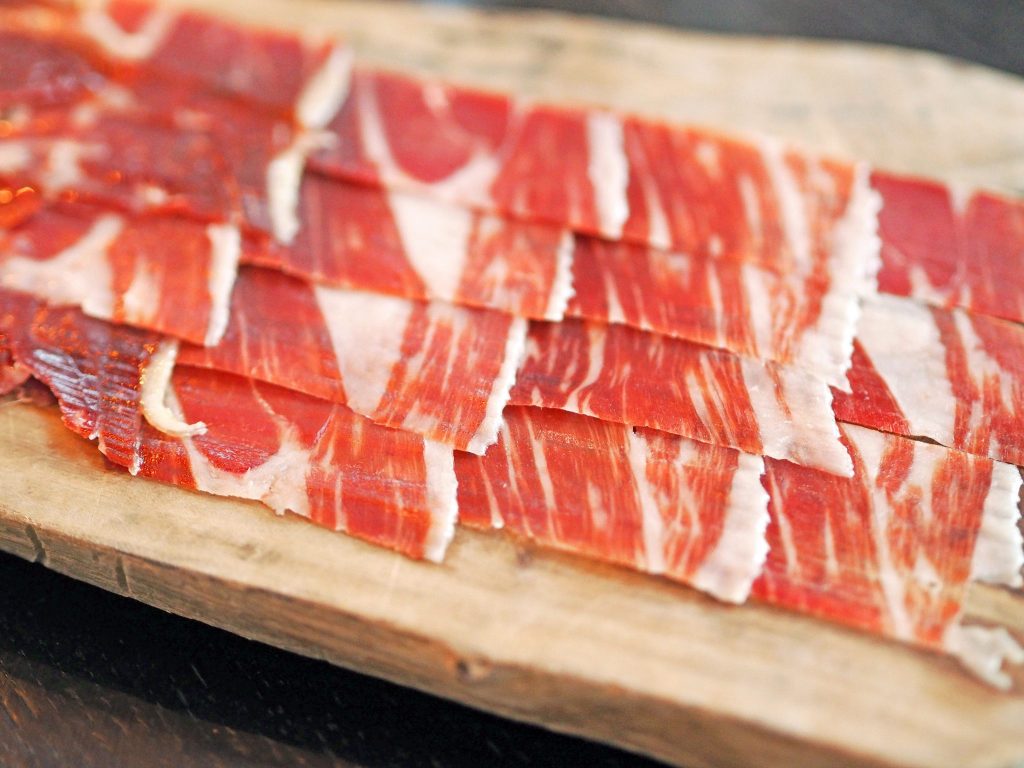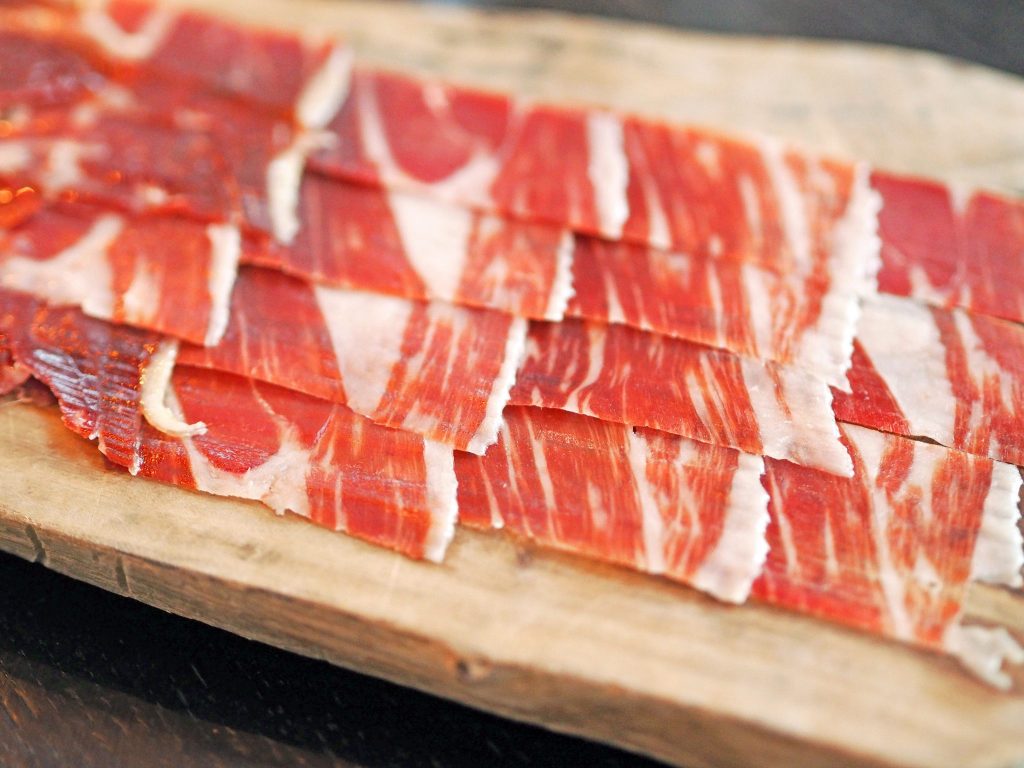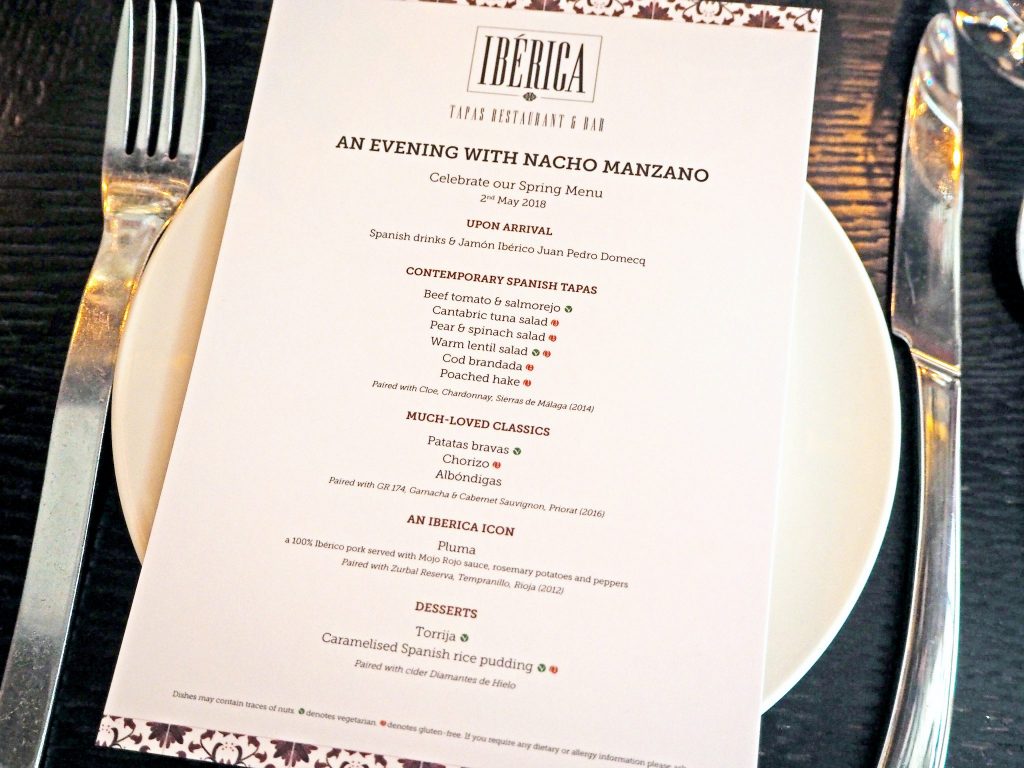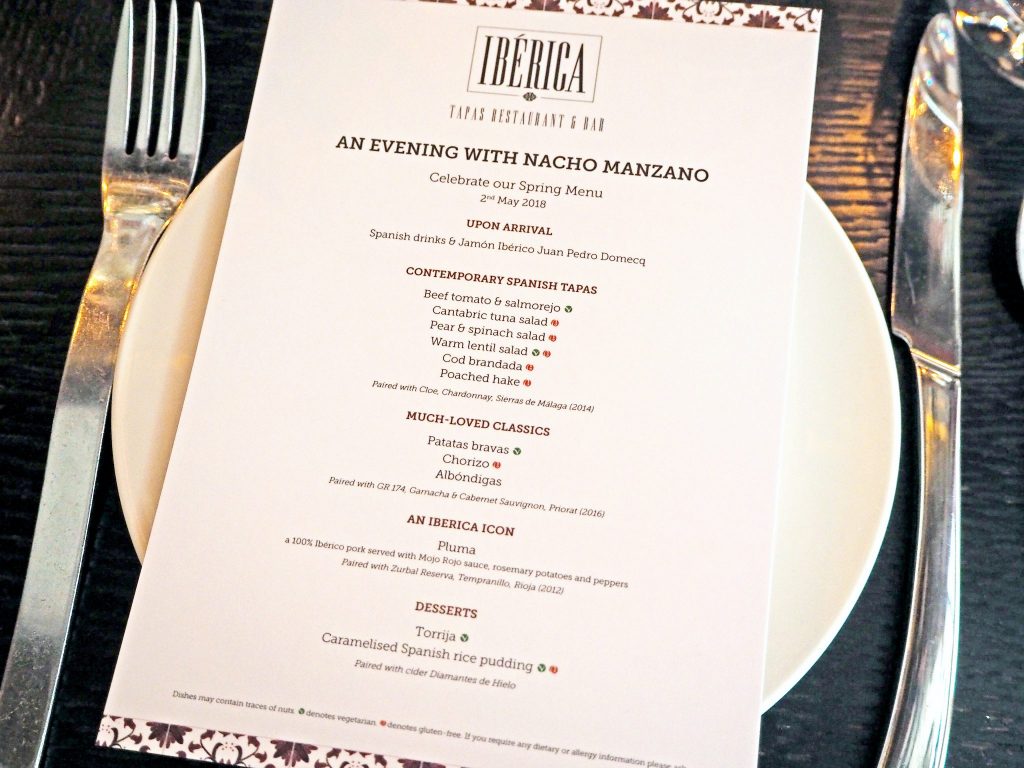 We begun the evening in the outdoor terrace with some sangria and fizz, whilst everyone arrived and mingled. The service at Iberica is always second-to-none, and the waiters made sure everyone's drinks were topped up and everyone was settling in well. Shortly after, we headed up into the main restaurant where we took our seats for the evening and perused the very exciting looking menu, whilst nibbling on their signature Jamon Iberico Juan Pedro Domecq.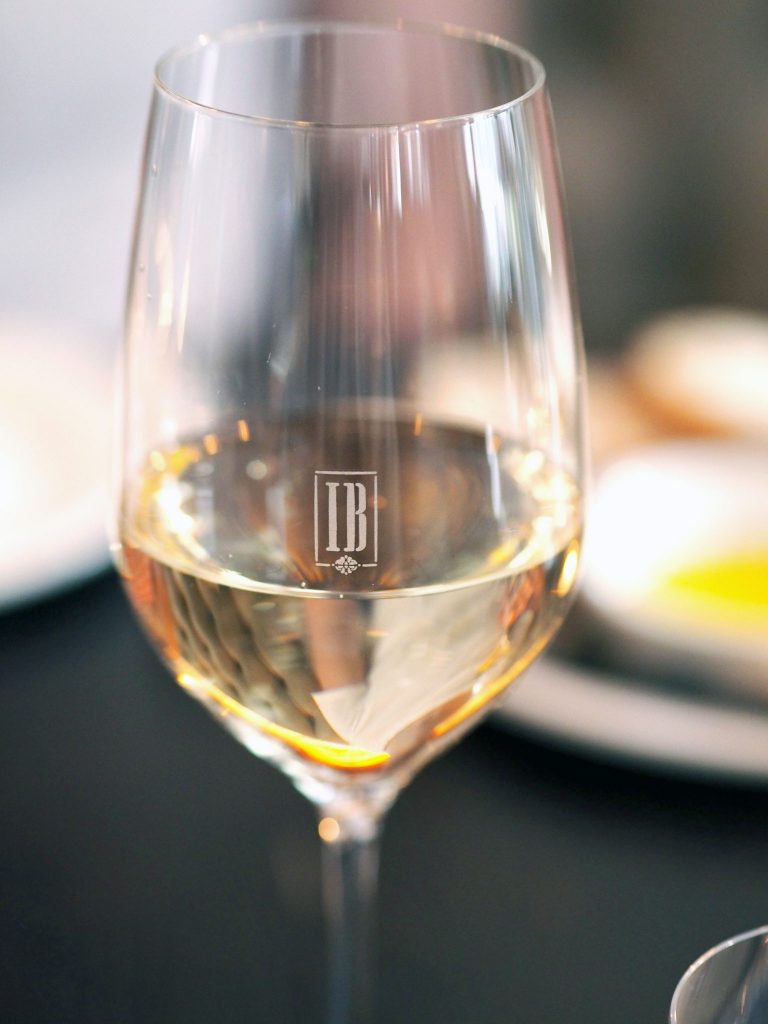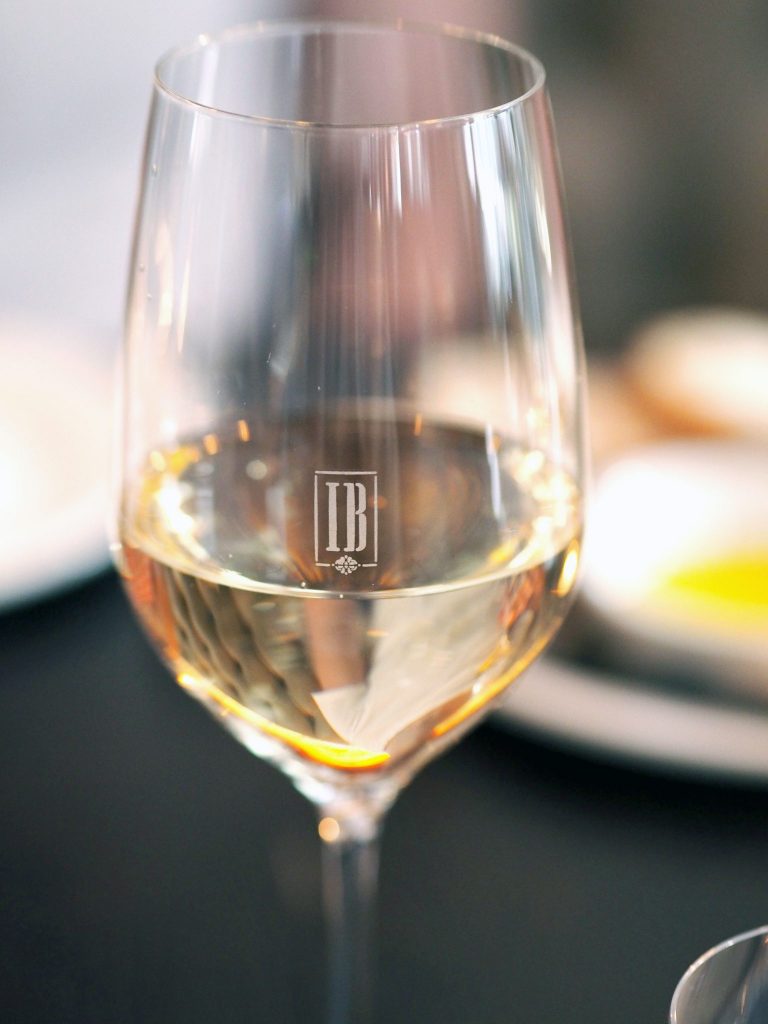 Before the food was presented to us, the chefs came out to talk us through the menu and introduce themselves, which I think is such a personal touch and made the menu just that little bit more special.
The first part of dinner was a selection of contemporary Spanish tapas, and to accompany we were served a Cloe Chardonnay (£40.50) – tropical fruits and citrus aromas on a bed of pine and hazelnuts. Outstanding length on the palate. The wine was so lovely and very easy to drink; the perfect match for the lighter, contemporary tapas dishes.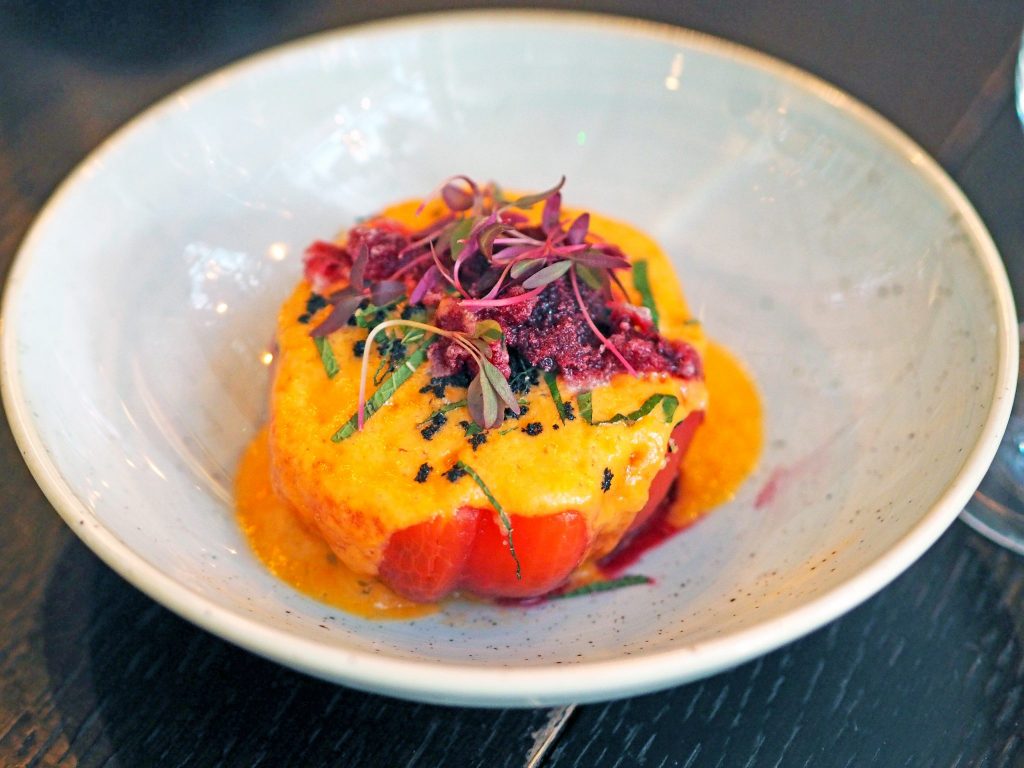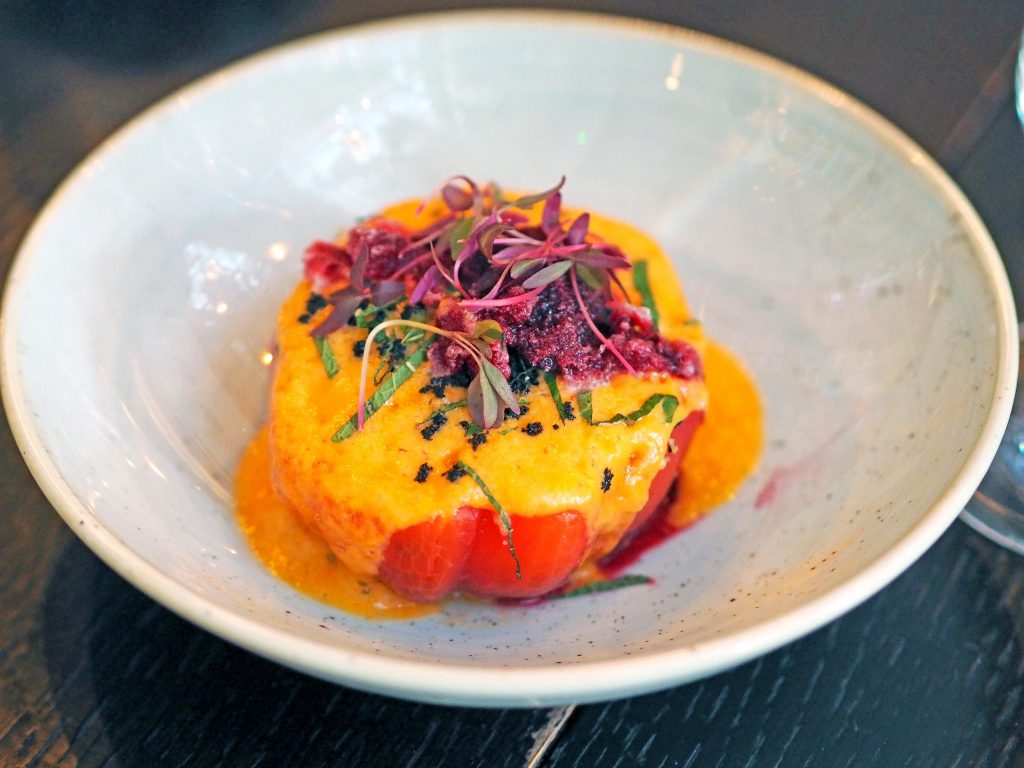 Beef tomato & salmorejo – with garlic breadcrumbs & beetroot granita (£5.50). What a way to start the menu rolling; quite possibly the best tomato I have ever eaten! A light dish if you don't want something too heavy, but the flavours pack a punch. I absolutely love these tasting menus for many reasons, but the main one being that I would probably never have picked this dish myself, but I know I will be ordering it next time I return, and it is definitely a firm favourite.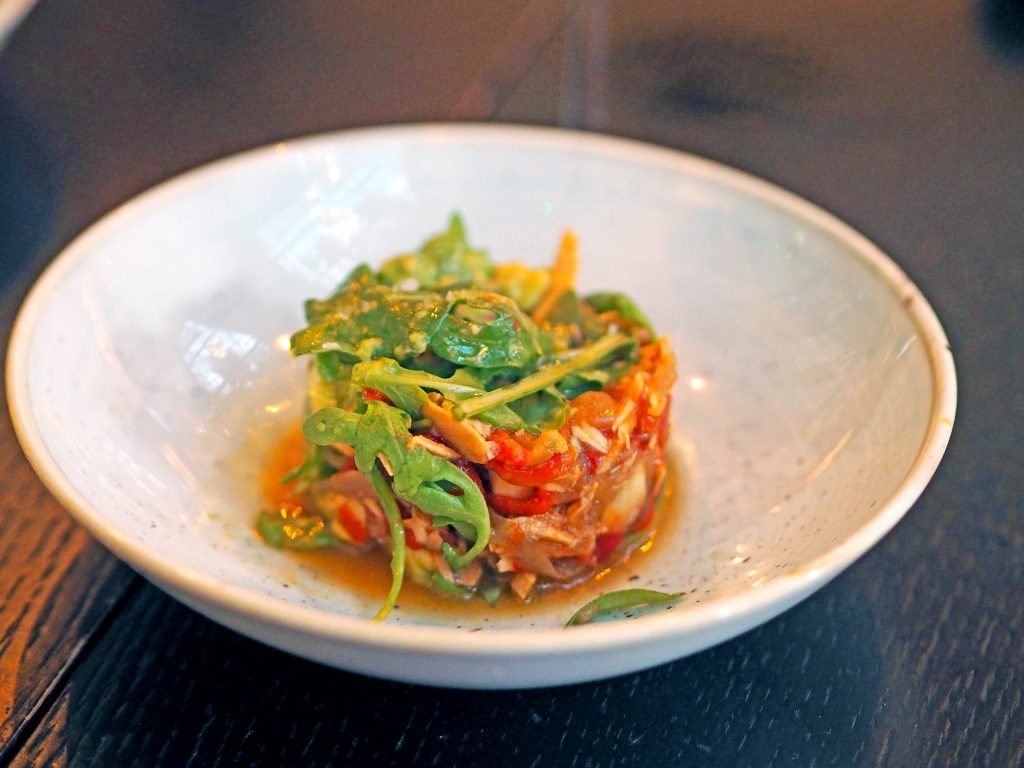 Cantabric Tuna Salad – flaked tuna with red pepper, caramelised onion, avocado & baby rocket (£6.50). Seafood is always what I opt for when dining out, so this was right up my street. A juicy and fresh salad combined with the creamier flavours of avocado and caramelised onion work perfectly in harmony, and compliment the delicate tuna flakes.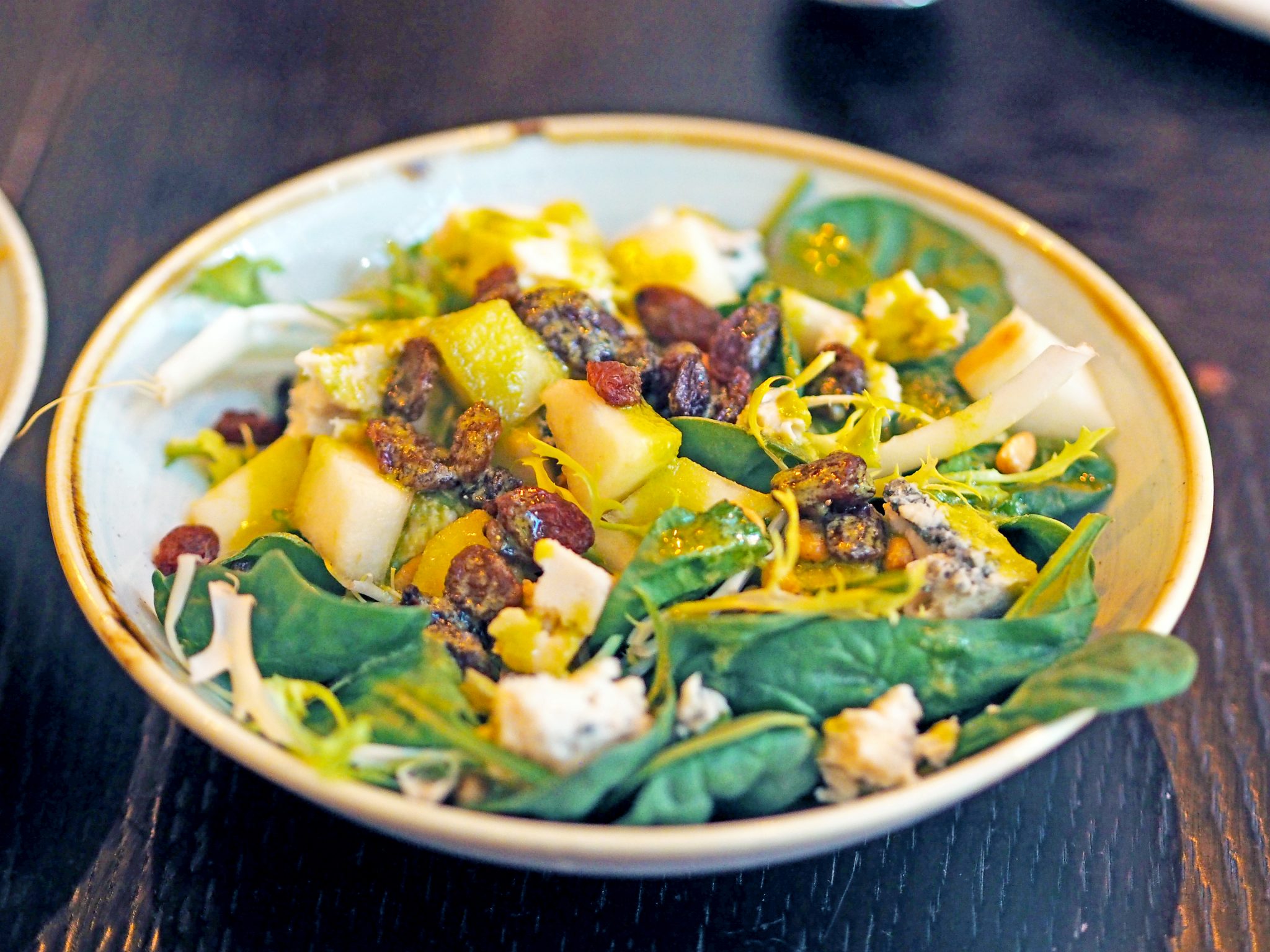 Pear & spinach salad – with La Peral blue cheese, pine nuts & raisins (£5.50). Another dish that I wouldn't have picked for myself, but was absolutely incredible. Pear and blue cheese are a match made in heaven, and the contrast of textures from the crunchy nuts, crisp pear, creamy cheese and juicy raisins make for an explosive and delicious salad.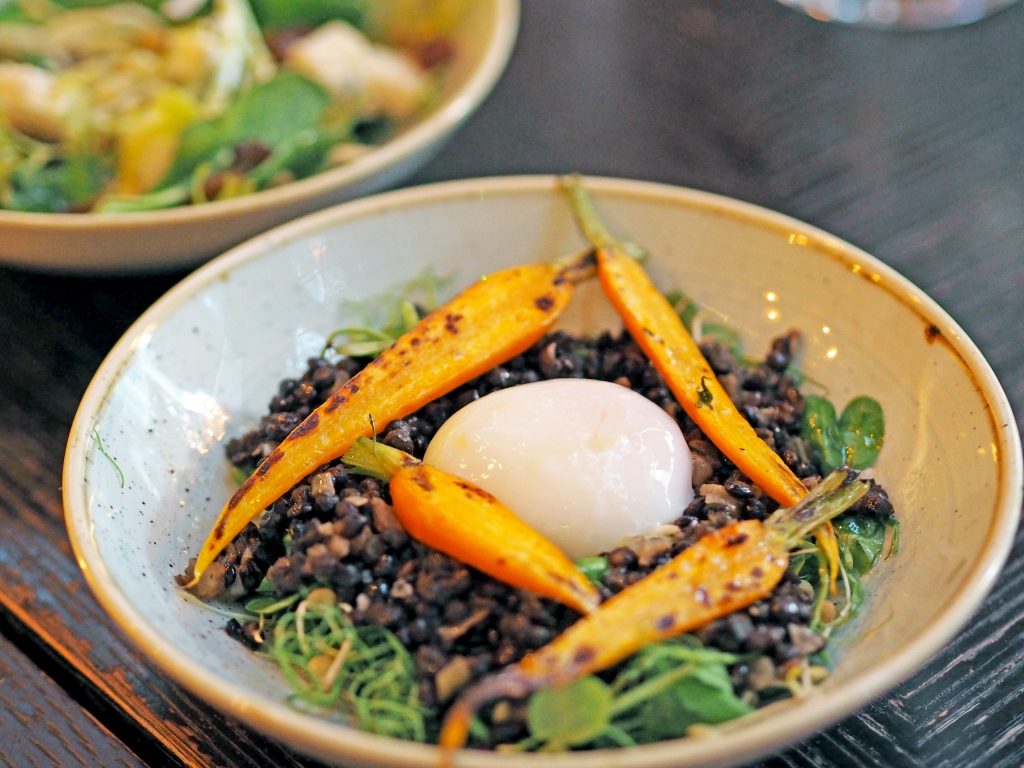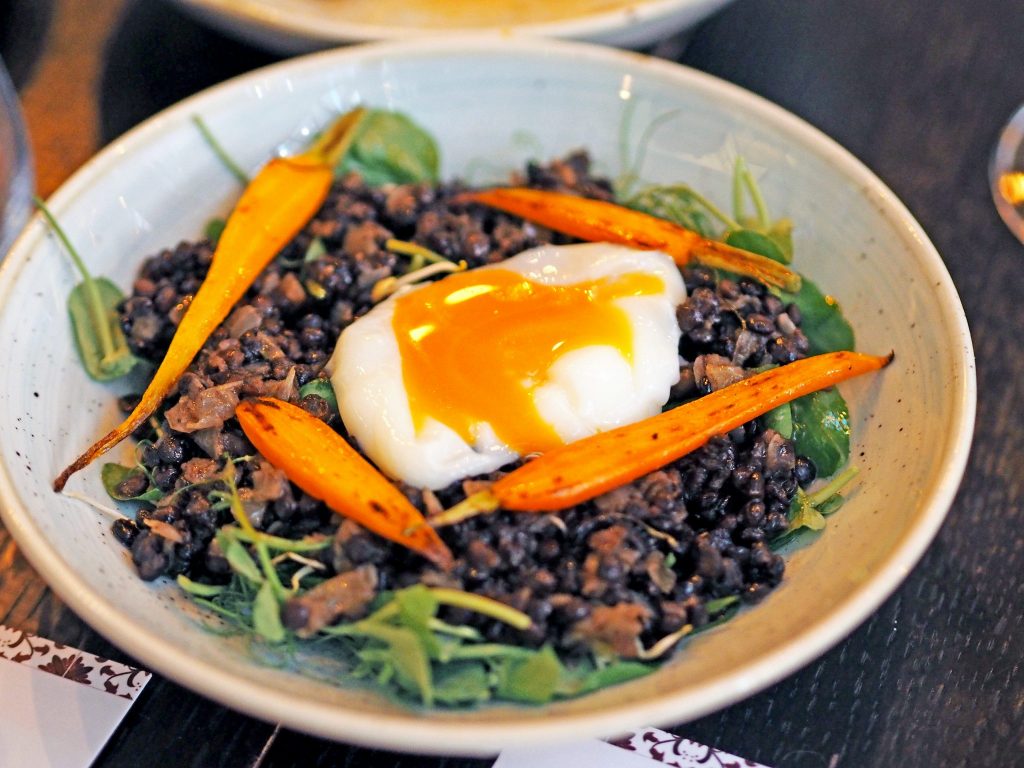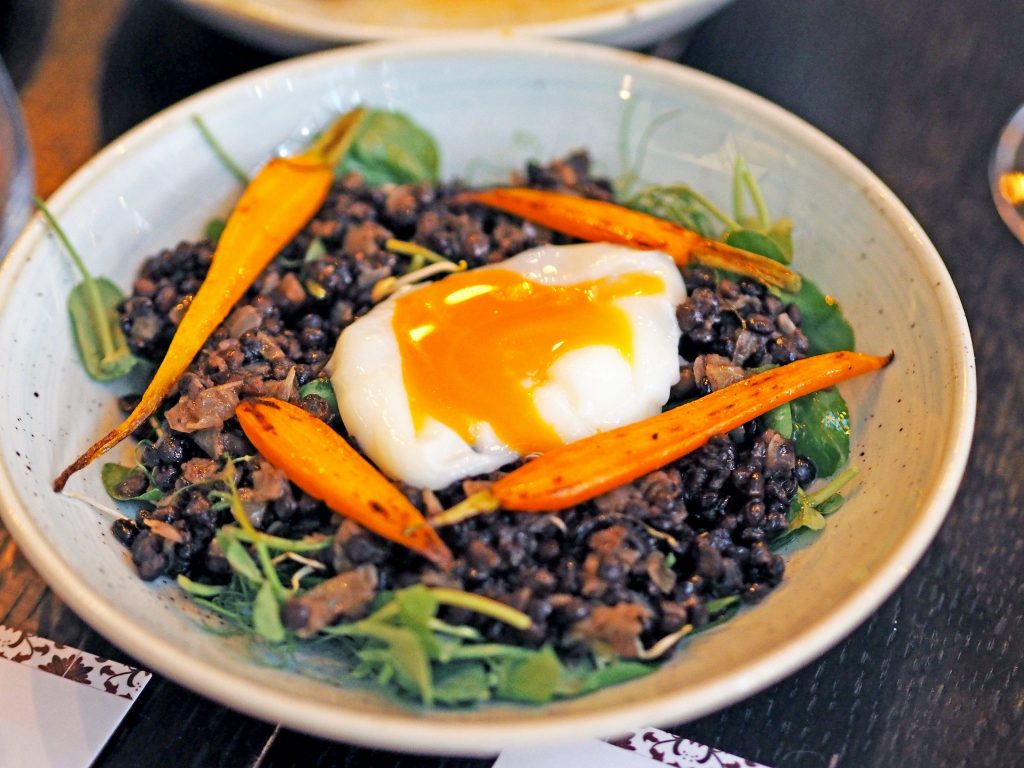 Warm lentil salad – with soft cooked egg, pea shoots & roasted baby carrot (£6.00). I absolutely had to have two photographs for this, because the perfectly cooked egg was not to be missed. Lentil and egg is such an amazing combo; so simple but the egg mixed into the warm lentils creates such a warming and comforting dish. One I will be recreating at home!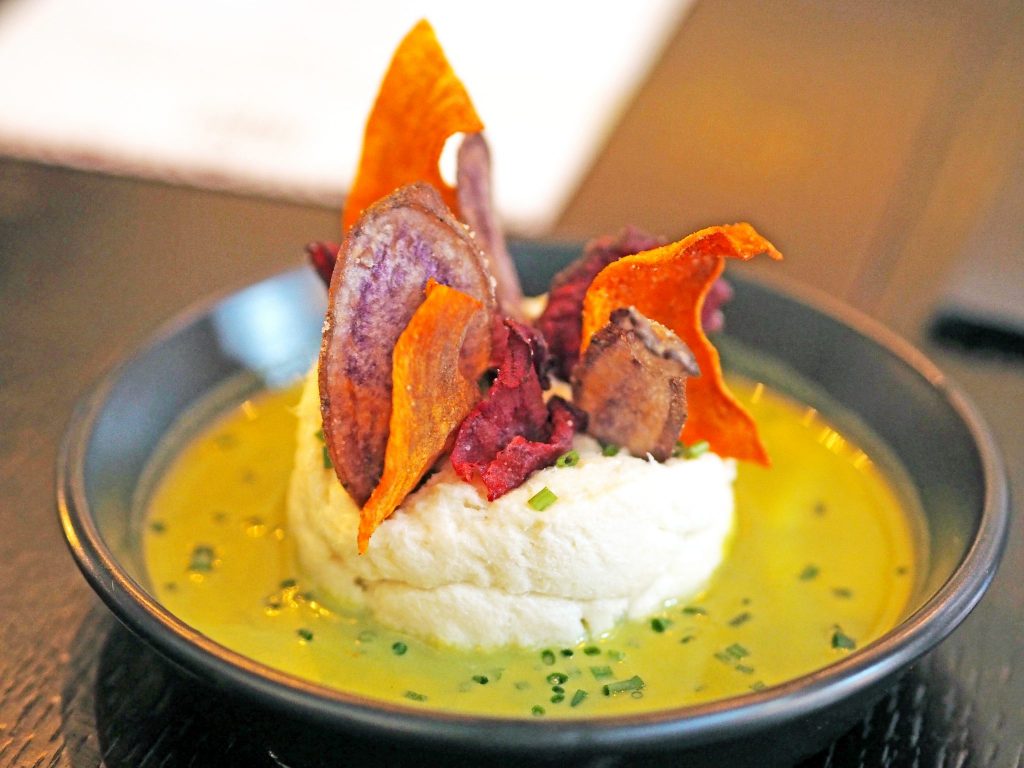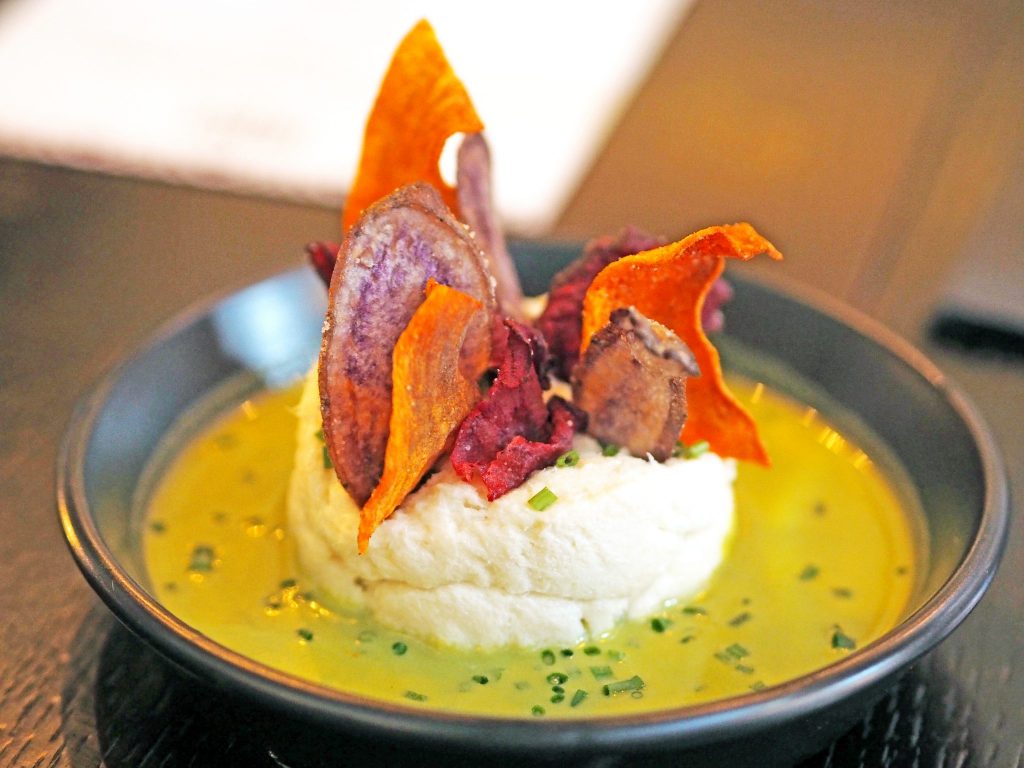 Cod brandana – salt cod with vegetable crisps (£5.50). This one went right to the top of my list as soon as I had my first mouthful. I have never had cod served this way before, but it was so smooth and just melted in the mouth, absolute heaven for a seafood lover.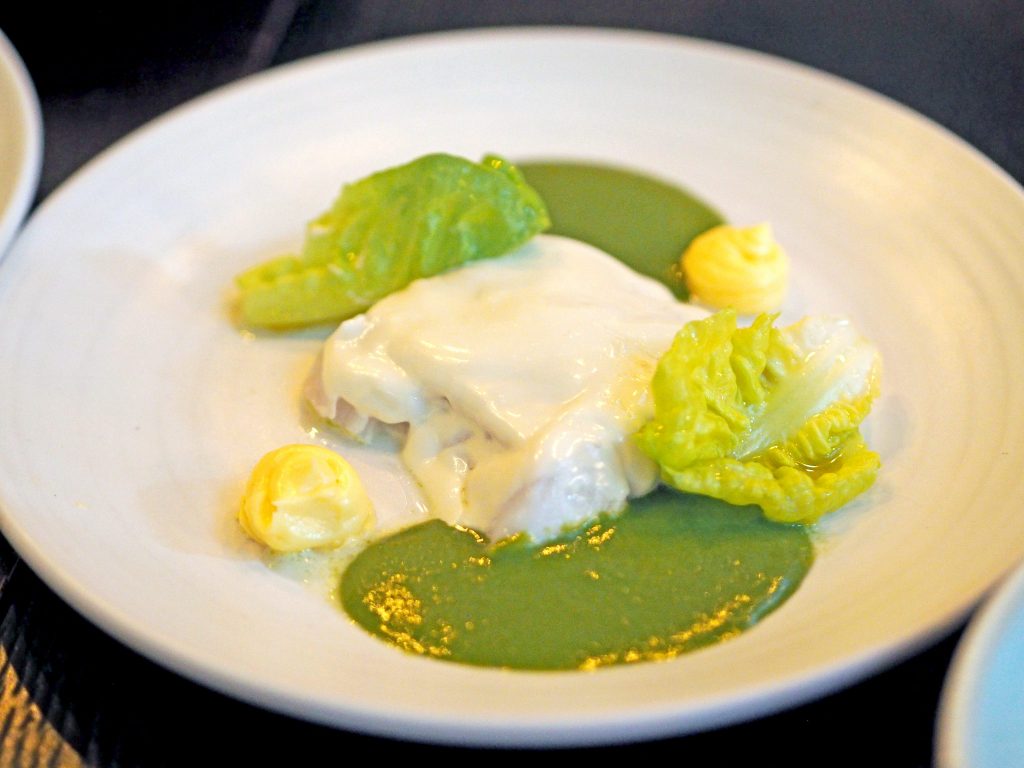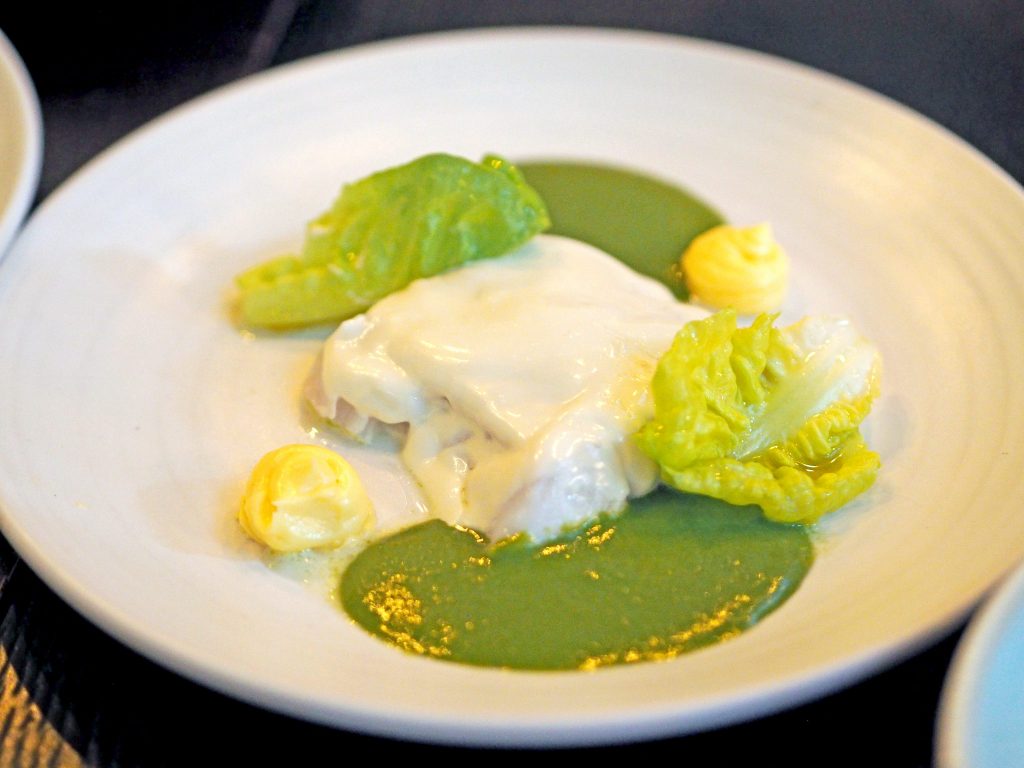 Poached Hake – with hollandaise sauce & baby gem (£8.50). By this point I never wanted the seafood to end; it just gets better and better. The hake was cooked so delicately and flaked apart as soon as your fork touched it. This dish is served in Nacho's Michelin Star restaurant in Spain (which is now on my list of restaurants I need to visit), so you can imagine how good it is. Super simple flavours but done incredibly well are always a winner.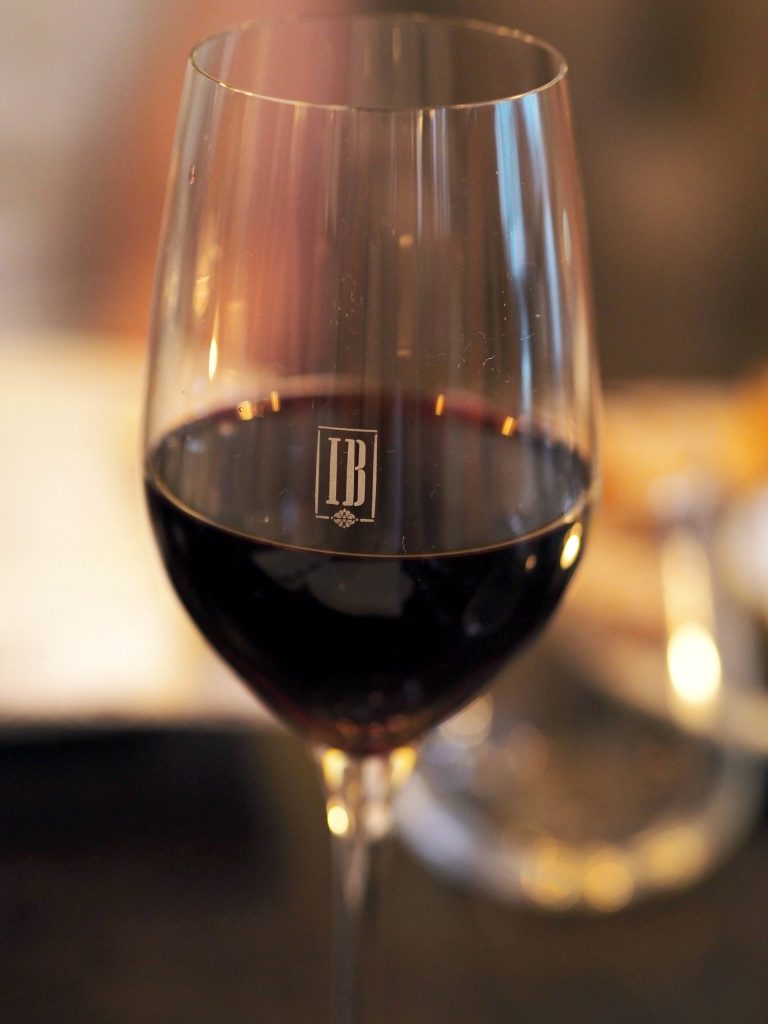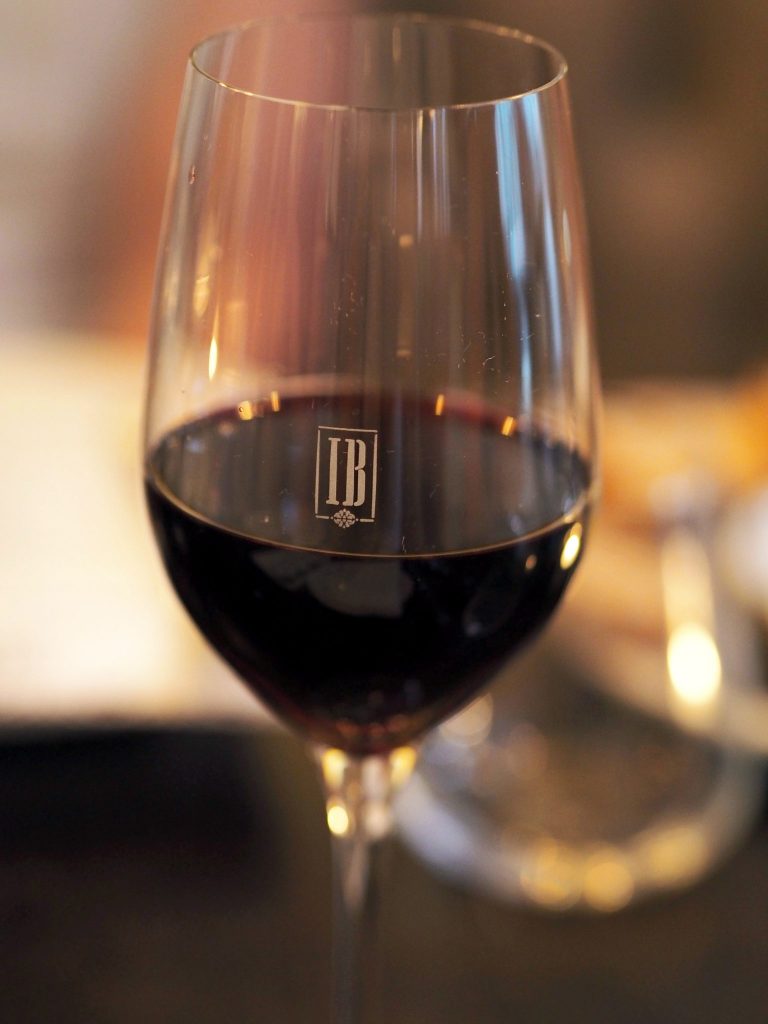 The next stage of the menu was 'much-loved classics', and we moved onto GR 174. Garnacha and Cabernet (£38.50) – red and black fruit aromas, smooth and elegant with a perfect integration of oak. This was a lovely red, and very easy to sip on whilst enjoy some tapas dishes.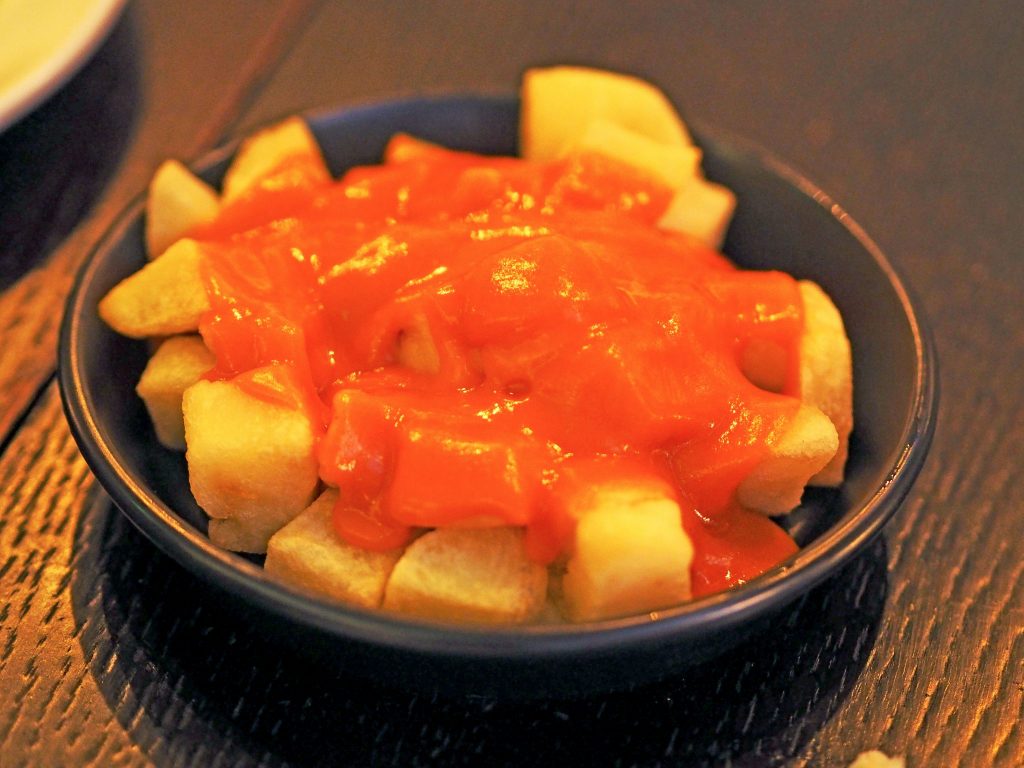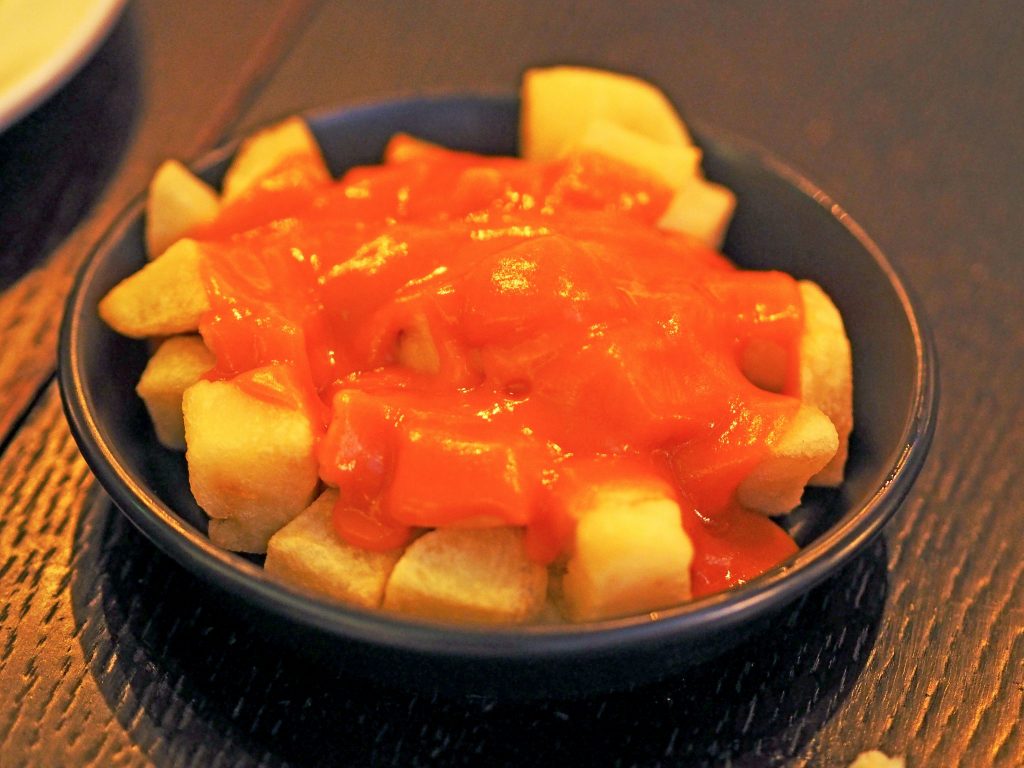 Patatas bravas – potatoes with spicy brava sauce & alioli (£5.50). This is just a classic that you cannot go wrong with; fluffy potatoes served with sauce with a bit of a kick, and then creamy and cooling alioli to balance the heat. The thing I loved about this dish was that the alioli was actually hidden under the potatoes, so the flavours of the dish came in layers.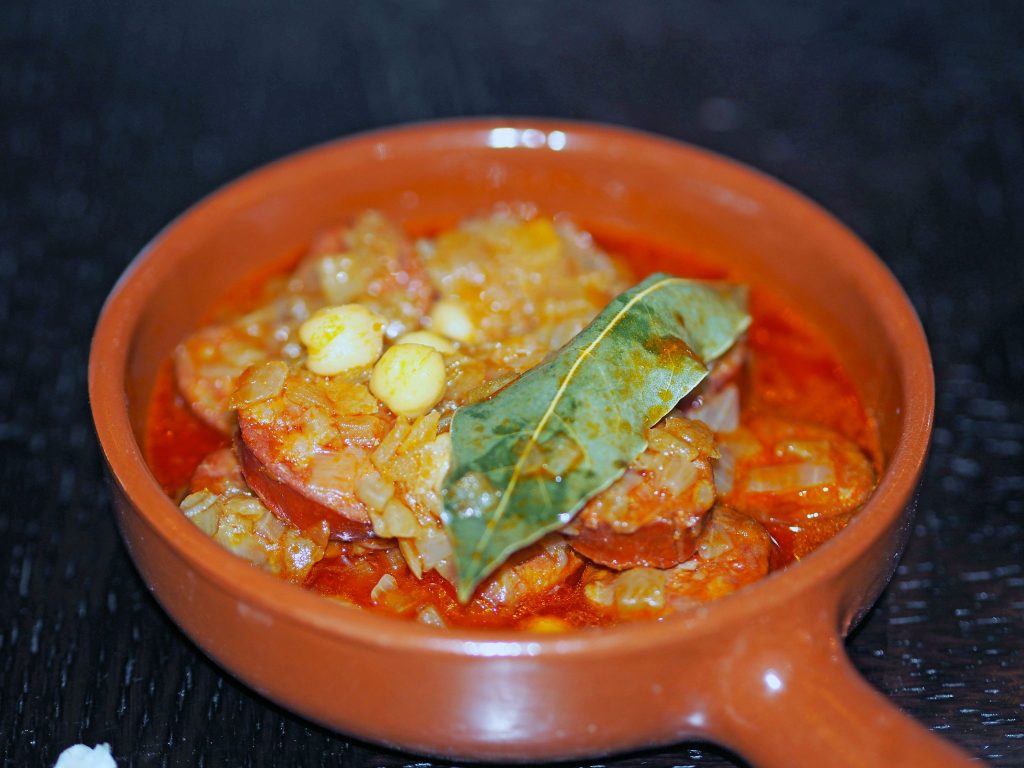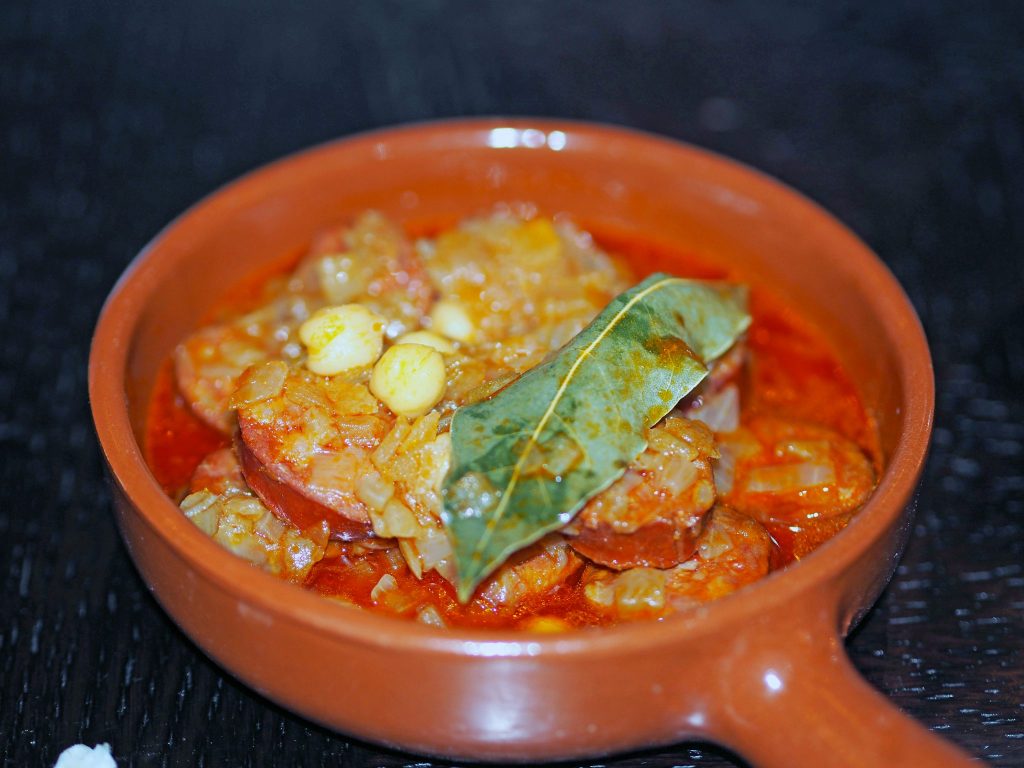 Chorizo – chorizo cooked in cider with chickpeas (£6.50). This chorizo was actually the best I have had anywhere, and I love the addition of the chickpeas. The flavours were beautifully rich and the meat really spoke for itself.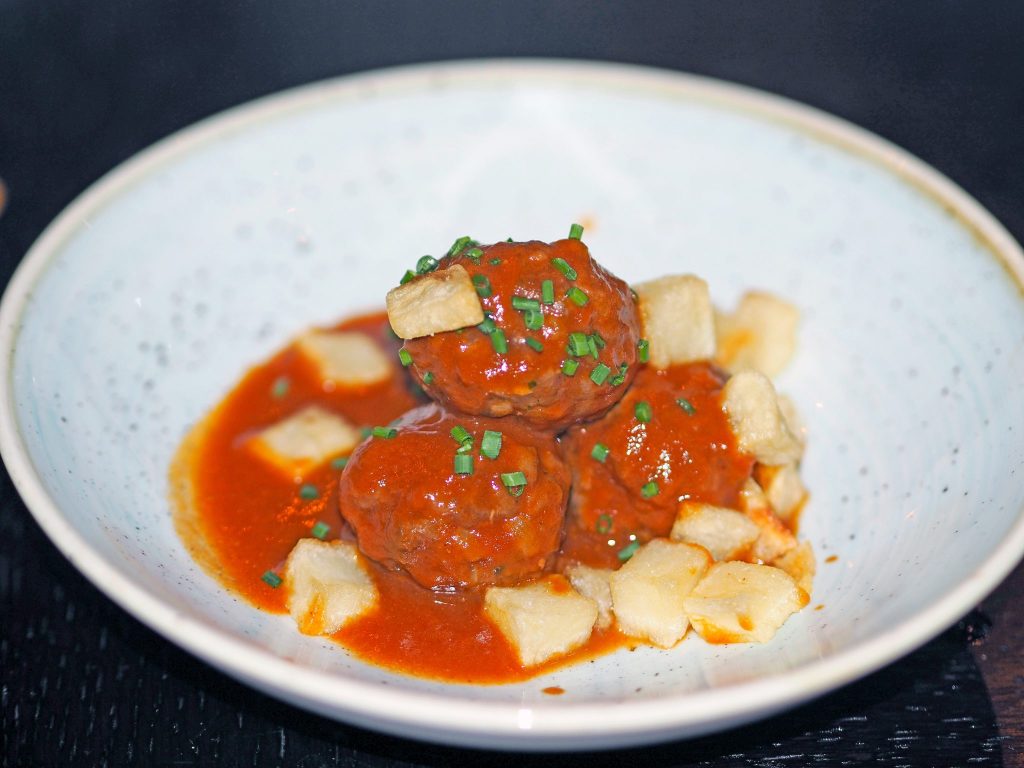 Albóndigas – beef meatballs, fried potatoes & Vizcaína sauce (£7.50). These tasted so hearty and homemade, but were still very fresh and not stodgy at all. Complimented perfectly by crispy potato to mop up the amazing sauce.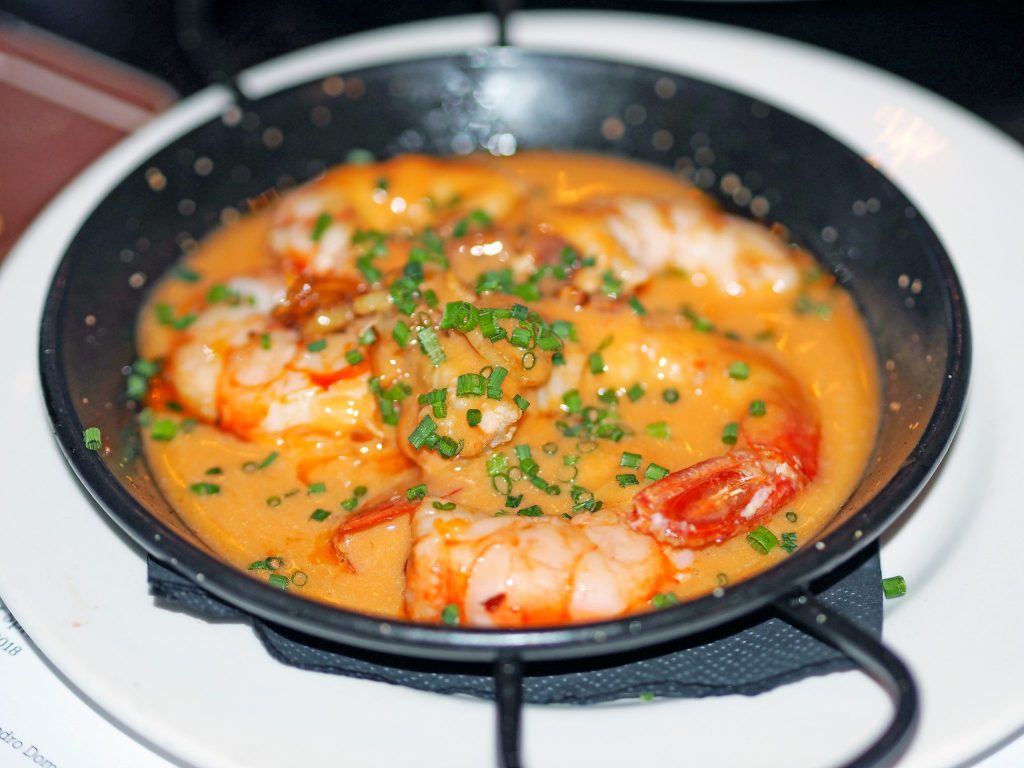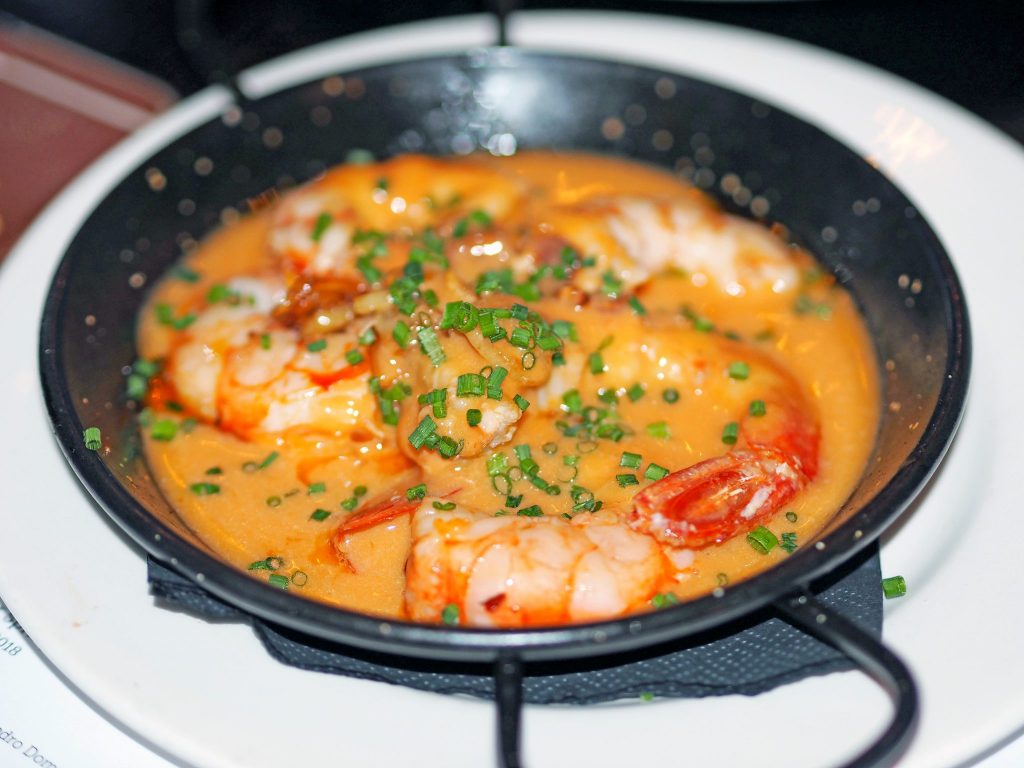 Gambas – prawns in garlic sauce with a hint of cayenne pepper (£9.00). This dish wasn't actually part of the menu for the evening, but the chefs wanted to treat us to an extra dish, and I was definitely not going to say no. As you know, I adore seafood, so I was very pleased with the addition of this. The prawns were huge and so meaty, the simple sauce was the perfect way to bring the flavours out.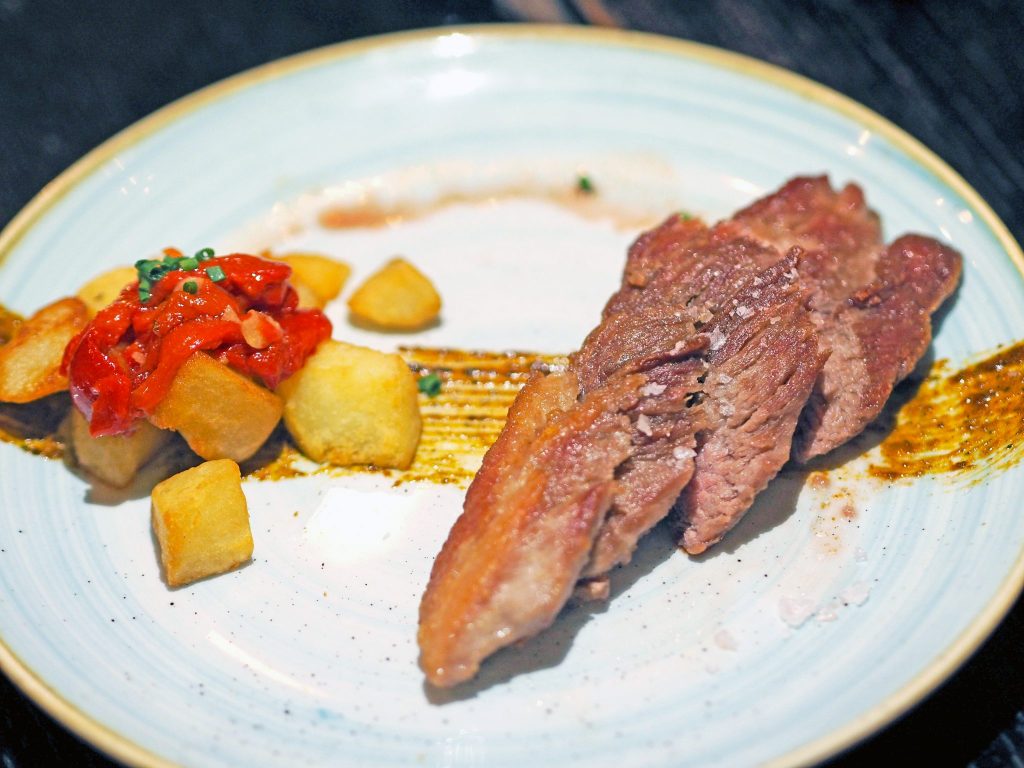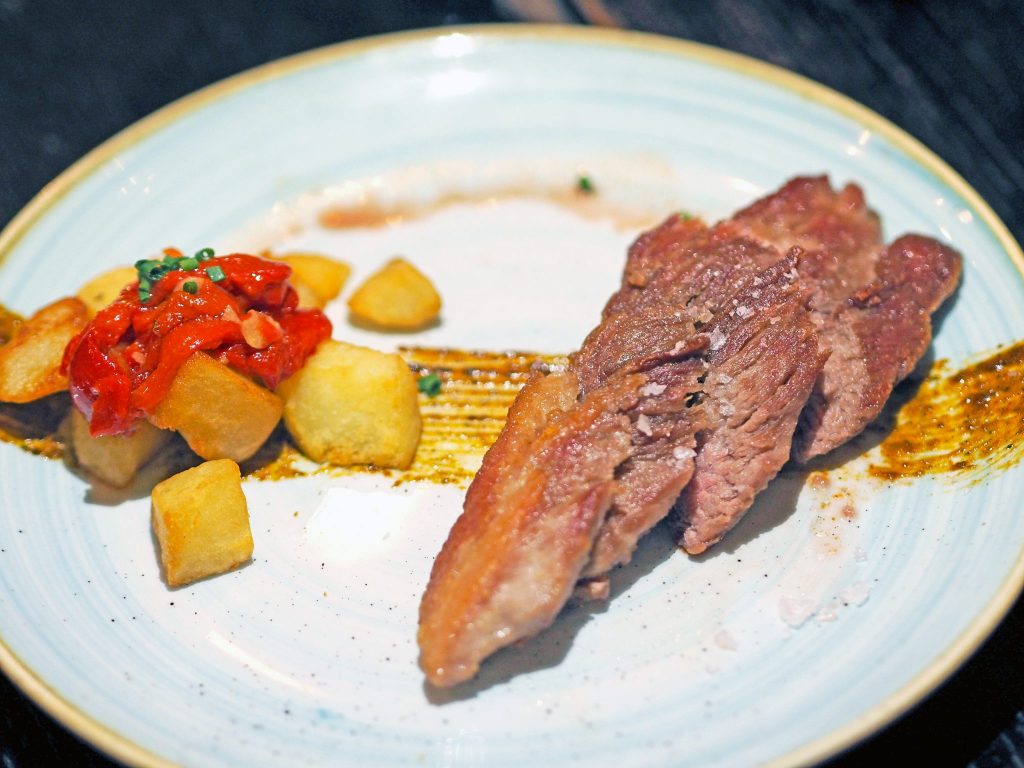 Pluma – served with Mojo Rojo sauce, rosemary potatoes & peppers (£12.50). This dish is one of three items from the grill, where the very best native Iberico pork is sourced for the cuts. This part of the menu was titled 'An Iberia Icon', and we all immediately knew why when we tried the pork. Again, one of the nicest pork dishes I have probably ever had; so tender and melt in the mouth, the meat does all of the talking and really doesn't need a sauce, but the Mojo Rojo is a lovely addition and doesn't over-complicate the dish.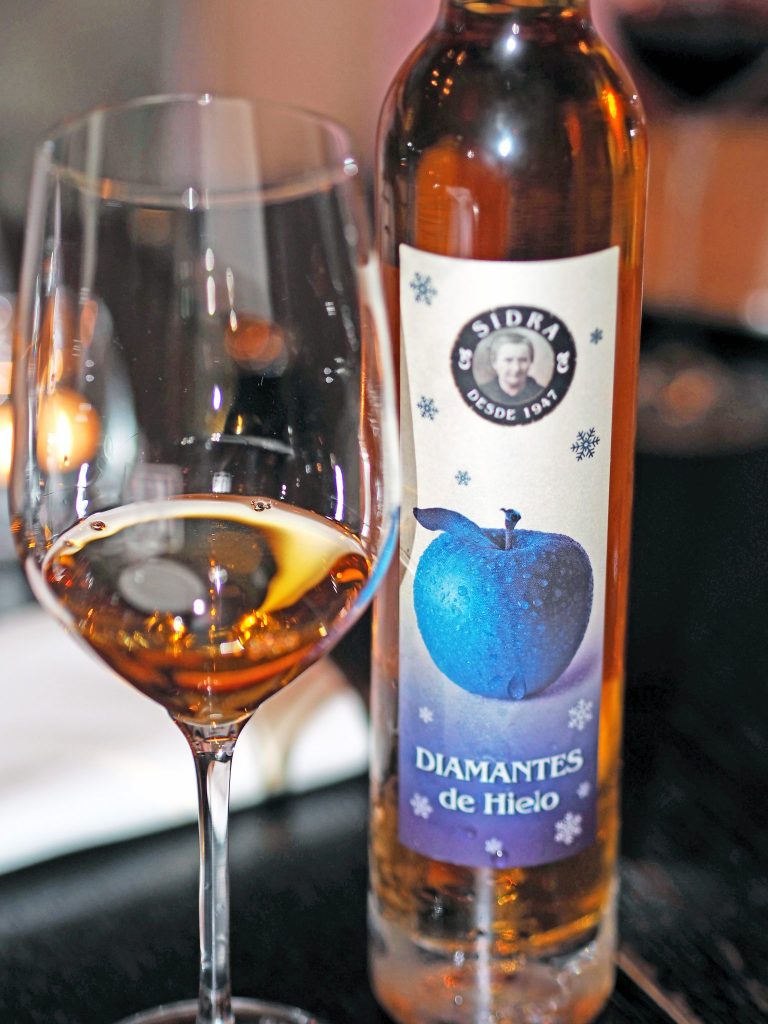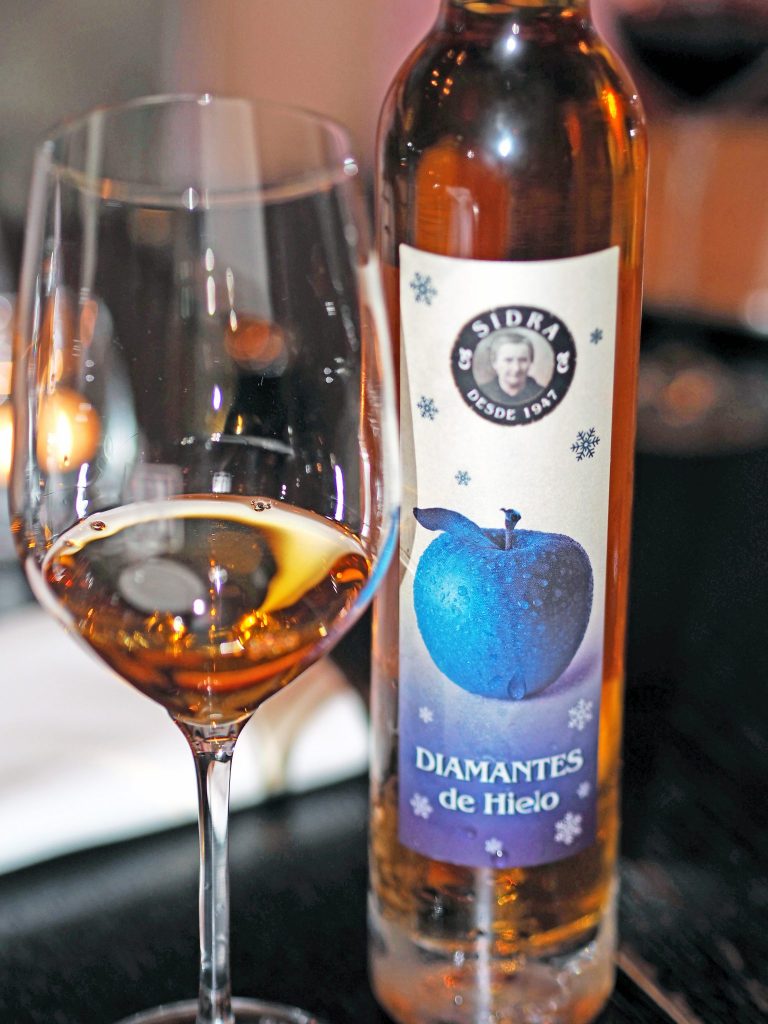 Moving onto desserts and wondering where I could possibly fit any more food, we were served Diamanted de Hielo (£43.50) – delicate sweet & citrusy cider from a selection of Asturian frozen apples, which is to be served as you would a dessert wine. I really enjoyed this and love that we got to try something completely different. It is very sweet so you only need a small glass, but it is the perfect tipple to finish a dinner with.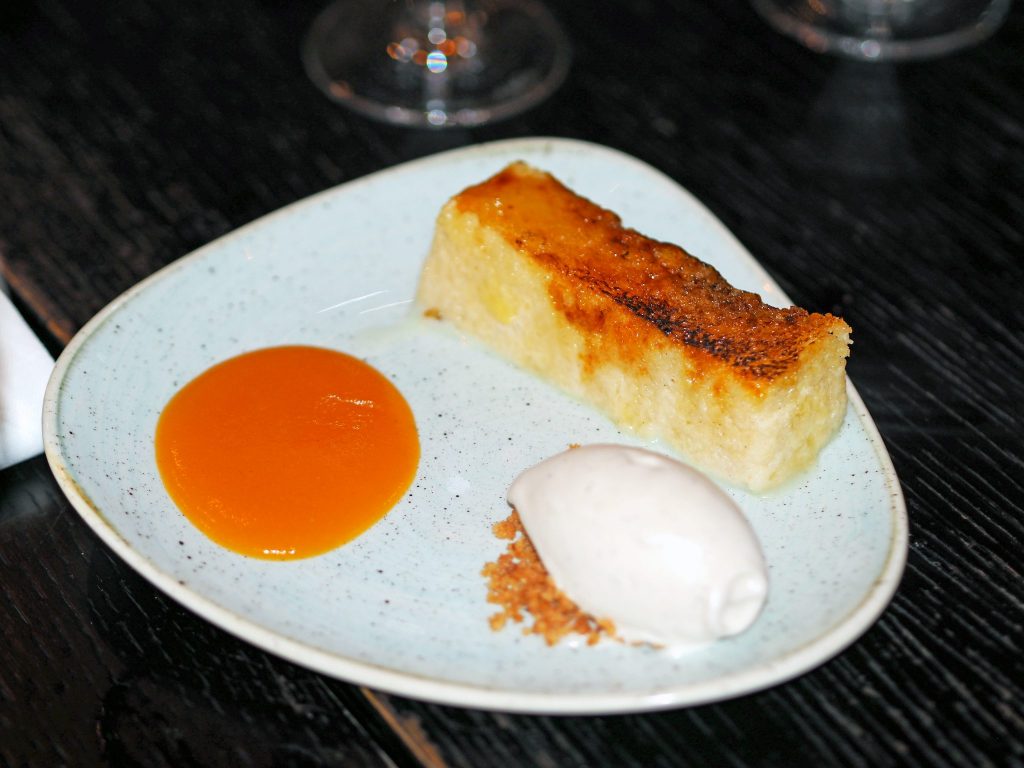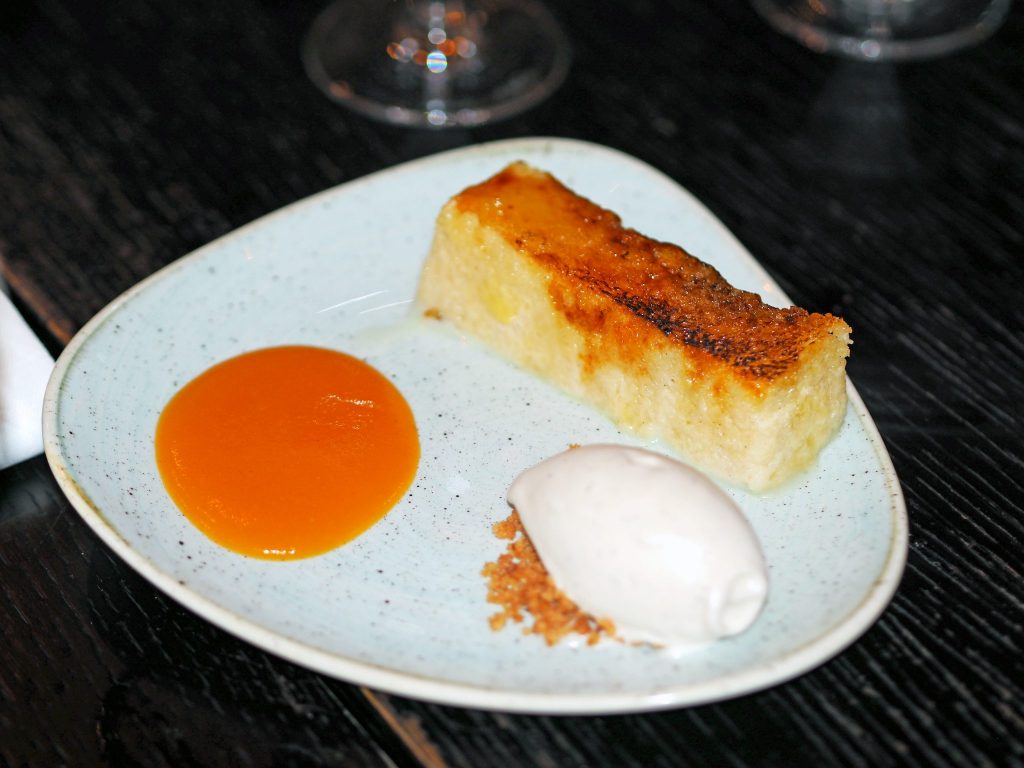 Torrija – brioche with apricot coulis served with vanilla ice cream (£5.50). I have no idea how Iberica make their ice cream but it is actually out of this world. This is definitely a dish for dessert lovers, but is very light and I easily found room to squeeze a few mouthfuls in!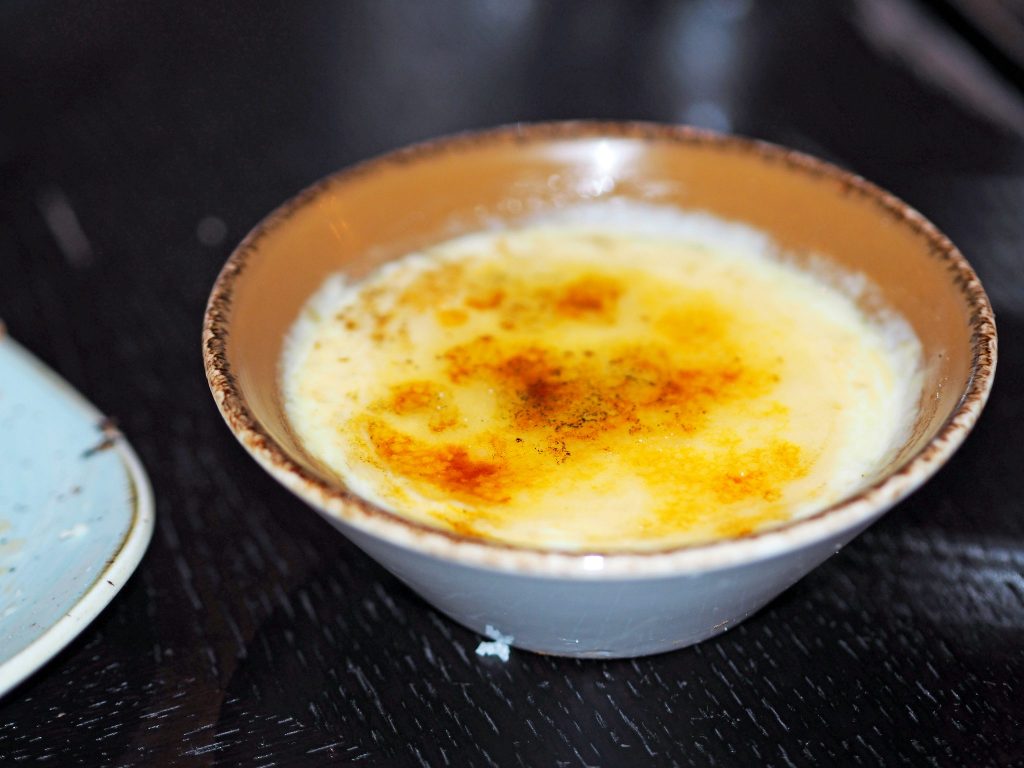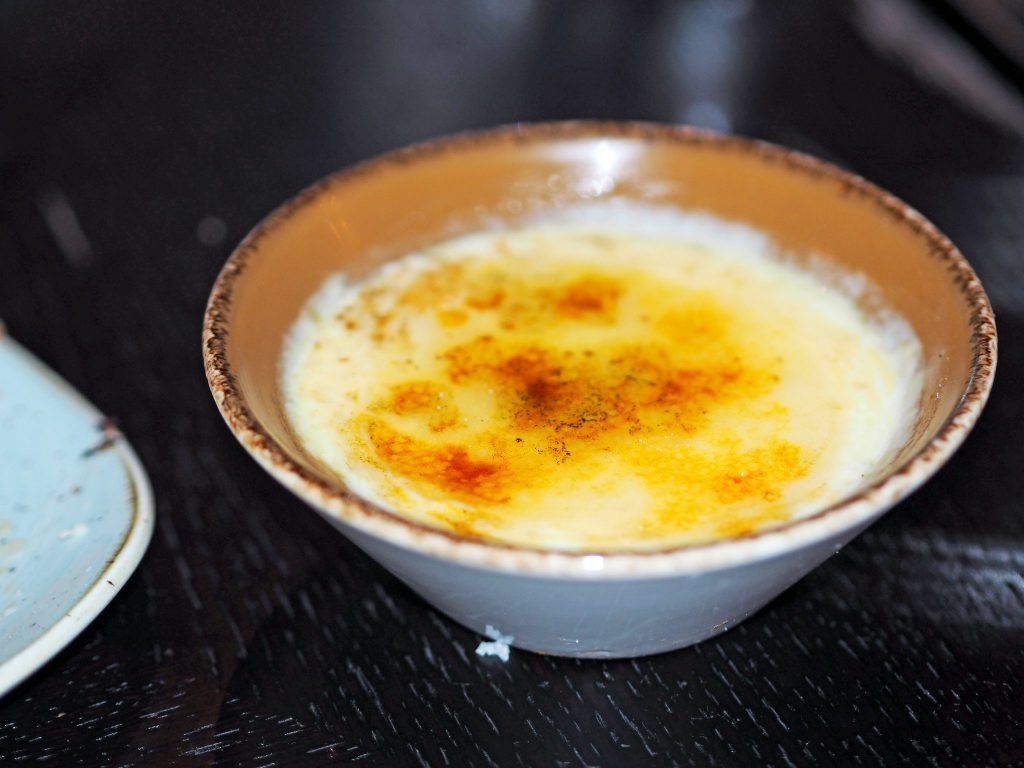 Caramelised Spanish rice pudding – Iberica's signature dessert (£4.00). If you like rice pudding then this is a must try for you. I am actually not a huge fan of rice pudding myself but this was so addictive; I was super full by the end of the dinner but found myself going back for spoonfuls of this delicious dessert.
The night was absolutely incredible, and I'm sure you can see that the chefs put in so much hard work to create the most amazing dishes, and serve them to the highest standard. Again, this is most definitely one of my favourite events and I will certainly be heading back to Iberica soon. The food is perfect for a date night or meal out, but I also think Iberica is an ideal setting for a casual glass of wine and a small bite to eat. A lot of the wine they serve can only be found in the UK at Iberica, and we have bought a couple of our favourite wines from here after trying their selection – I completely recommend trying some on your next visit.
You can visit the Iberica website here for menus & your nearest restaurant.
LL x
*A huge thank you to Iberica for such a wonderful night – this evening was kindly provided by the restaurant. As ever, all opinions are my own.