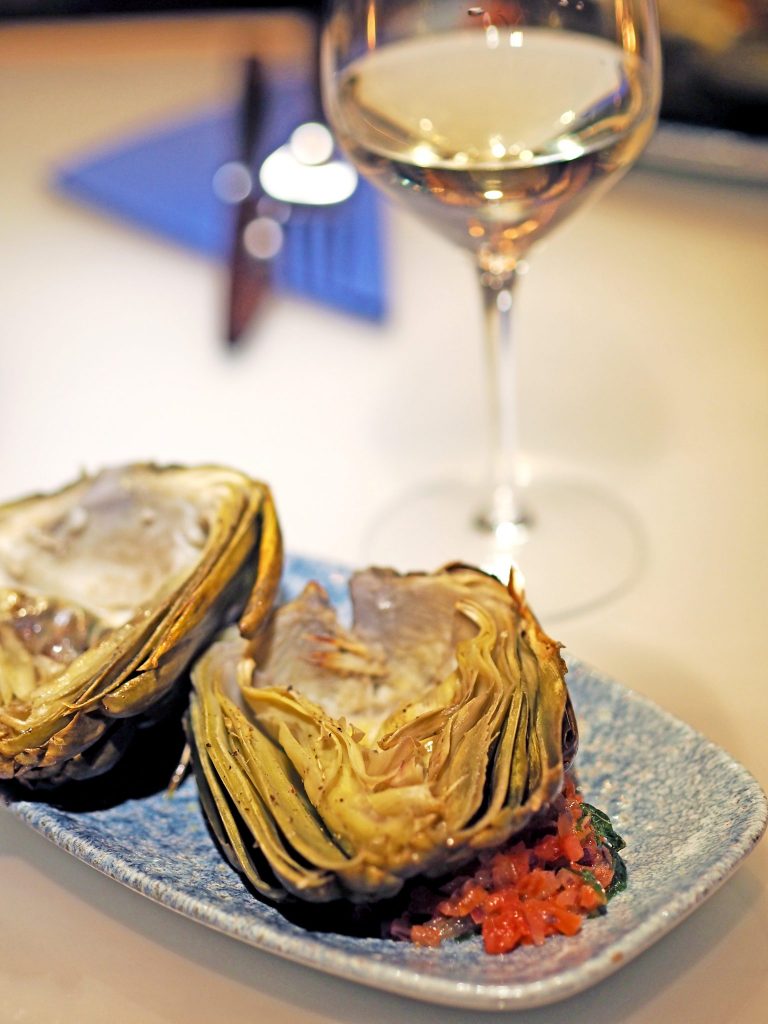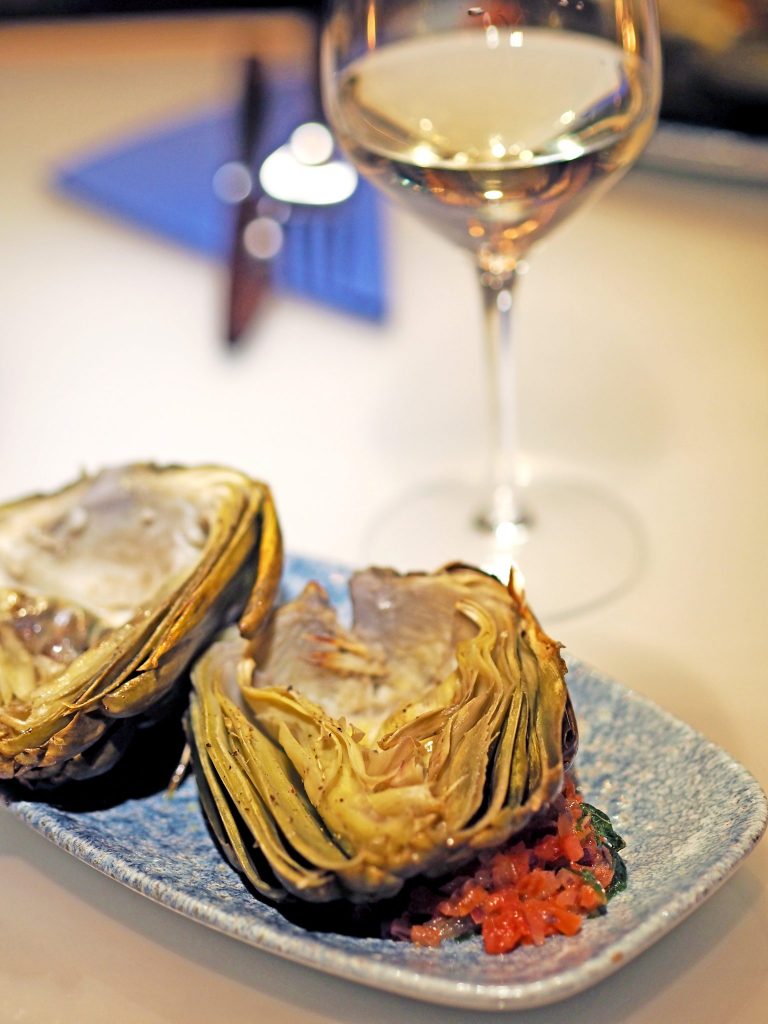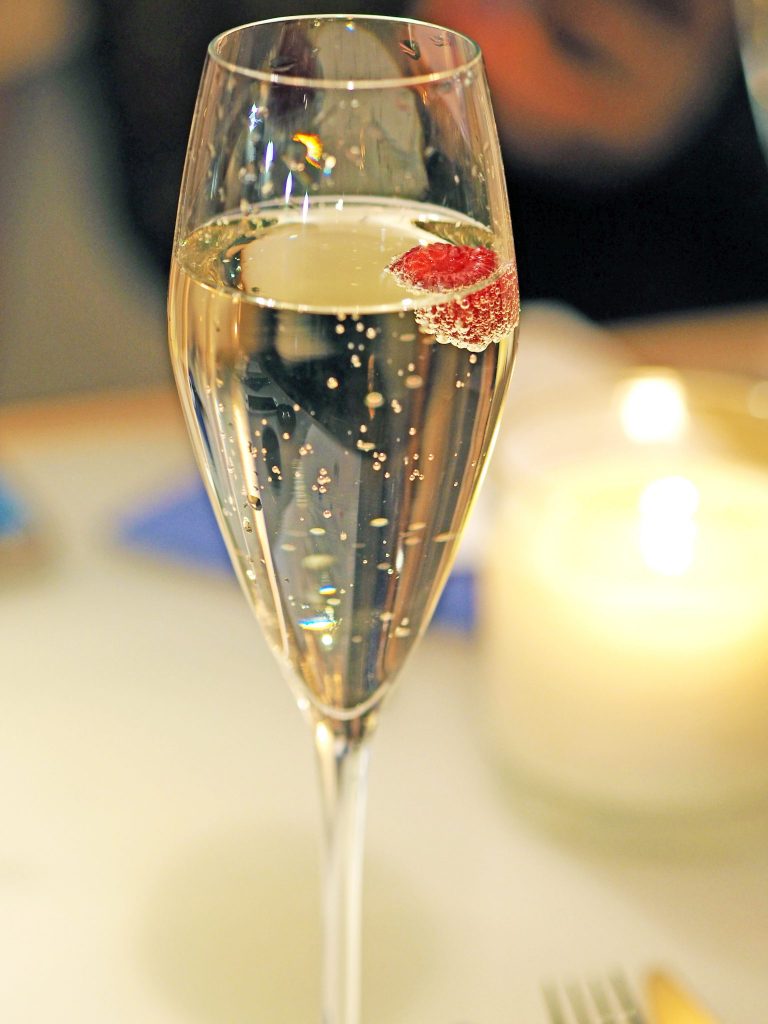 After getting right back on the health wagon in January, cutting out the copious amounts of Prosecco I had been drinking to draw out the engagement celebrations as long as physically possible (we literally had fizz every day for two weeks), and getting back into my regular gym routine after minimal sessions during December, the next January goal was zero alcohol during the week. This was going pretty well until I got invited to a Burns Night Supper with matched whiskey at Albatross and Arnold, which I simply couldn't say no to.
Albatross and Arnold had kindly offered a table to a small group of bloggers for the evening, some of whom I had met at the Bloggers Dining Club over Christmas and had a lovely night with, so it was a great opportunity to build relationships as well as make some new friends. As I'm sure you know, I am always an advocate for leading balanced lifestyle, so despite my no alcohol efforts, the night sounded too good to miss and definitely worth breaking my new rules for an evening to attend the Burns Night special.
After a day in the office, I popped home for a quick change and headed to the Spinningfields venue, where I was greeted by the other lovely bloggers and a much welcomed glass of Prosecco (I was beginning to forget what it tasted like).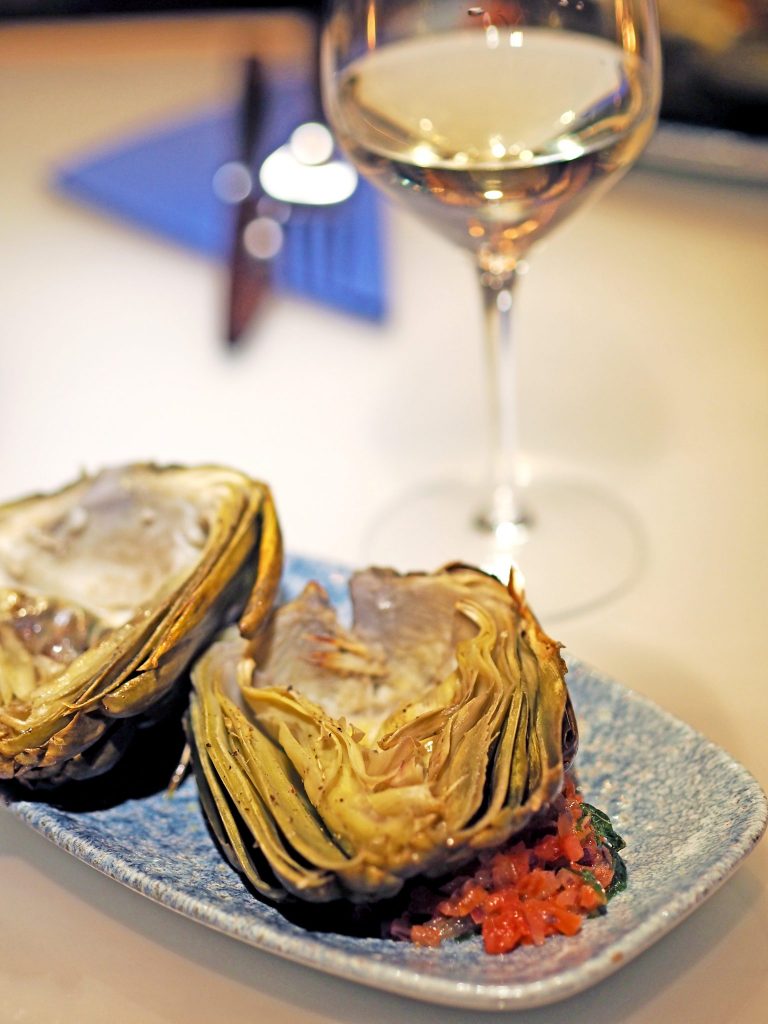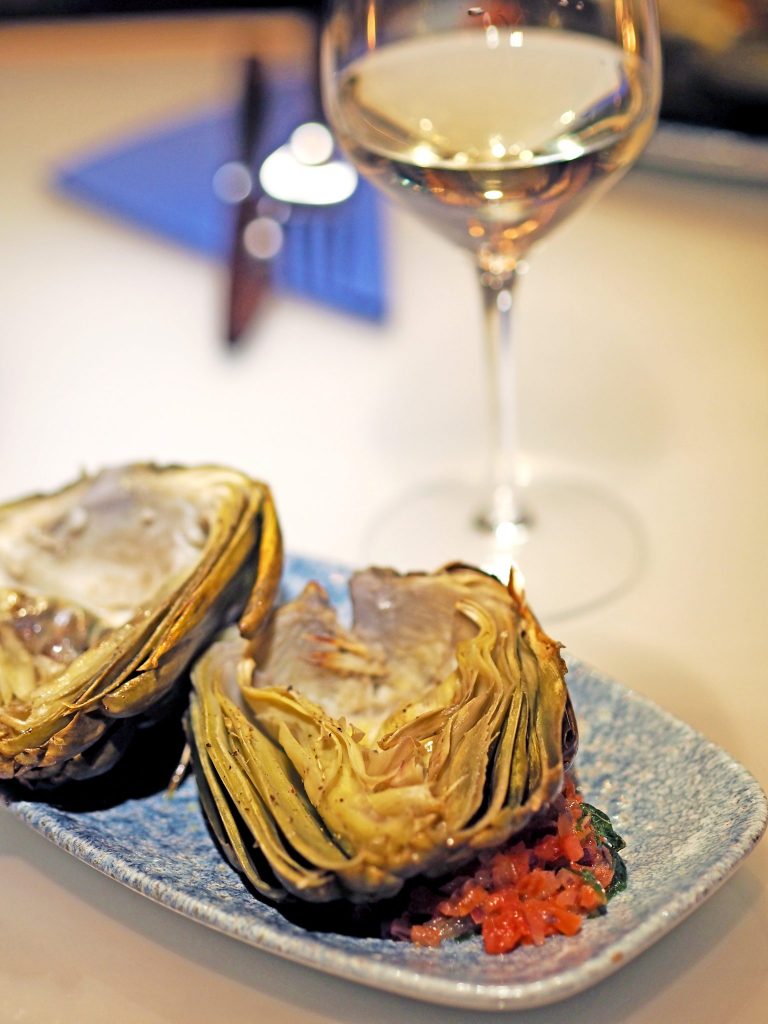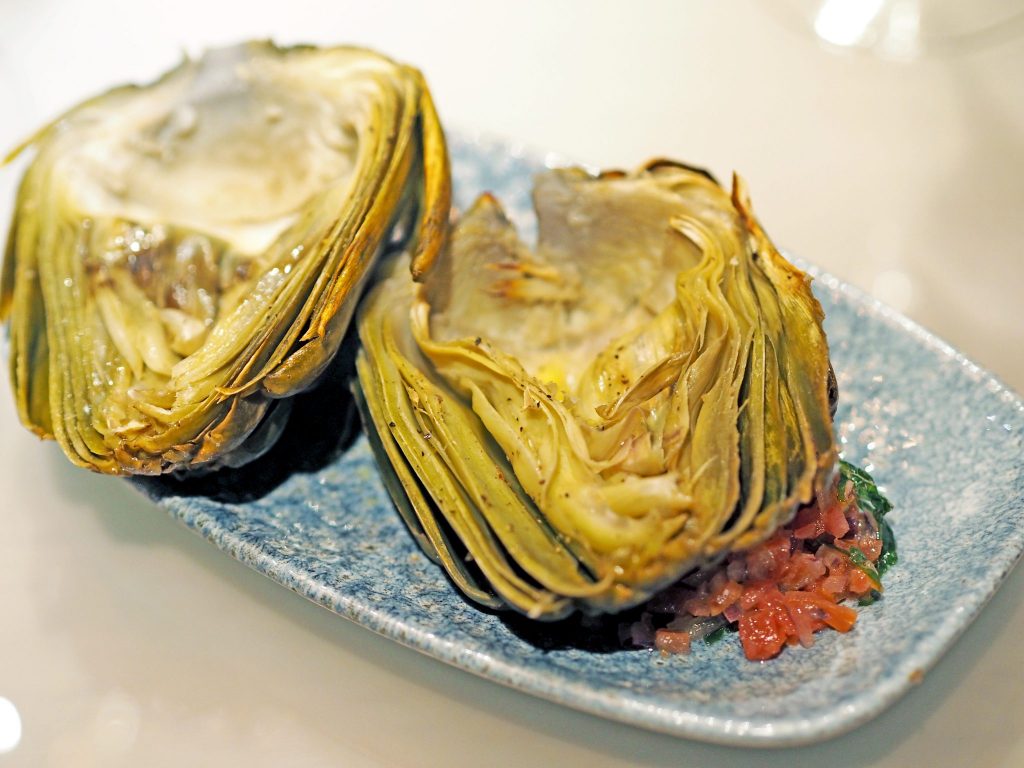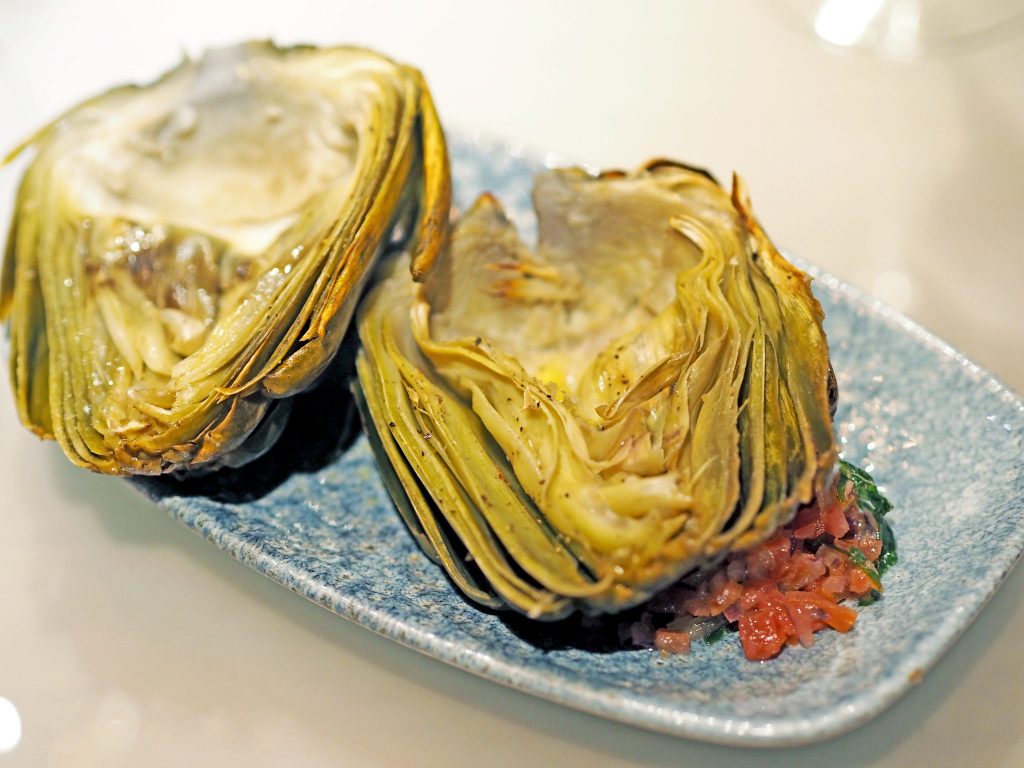 GRILLED SCOTTISH ARTICHOKE
Butter emulsion, tomato concassé
(Paired with Speyburn 15 year old)
After some catch ups, introductions and general blogger chat, the evening began with a reading of some Burns' poetry which was very bravely executed by one of the staff members in a Scottish accent – amazing touch! Another great thing I must mention is that Albatross and Arnold were super accommodating, and anticipated that a lot of guests might not like whiskey enough to have a matched one with each course, so they offered us a matched wine list instead. This was a really nice touch and definitely got some brownie points from our table as most of us opted for the wine option.
First up on the menu was Grilled Scottish Artichoke. I had actually never had fresh artichoke before; only the hearts that you get served with antipasti and eat whole. It soon became clear that none of us had done this before, and were struggling to chew the whole leaves of the vegetable, until the waitress came to our rescue and explained that we should just be eating the 'meaty' part at the base, and not the whole leaf. Whilst giggling at our failing, we all discreetly spat out the inedible parts of the artichoke and ate the rest as we were advised – which was actually really nice. Definitely something I would try again now I know the correct way to consume it!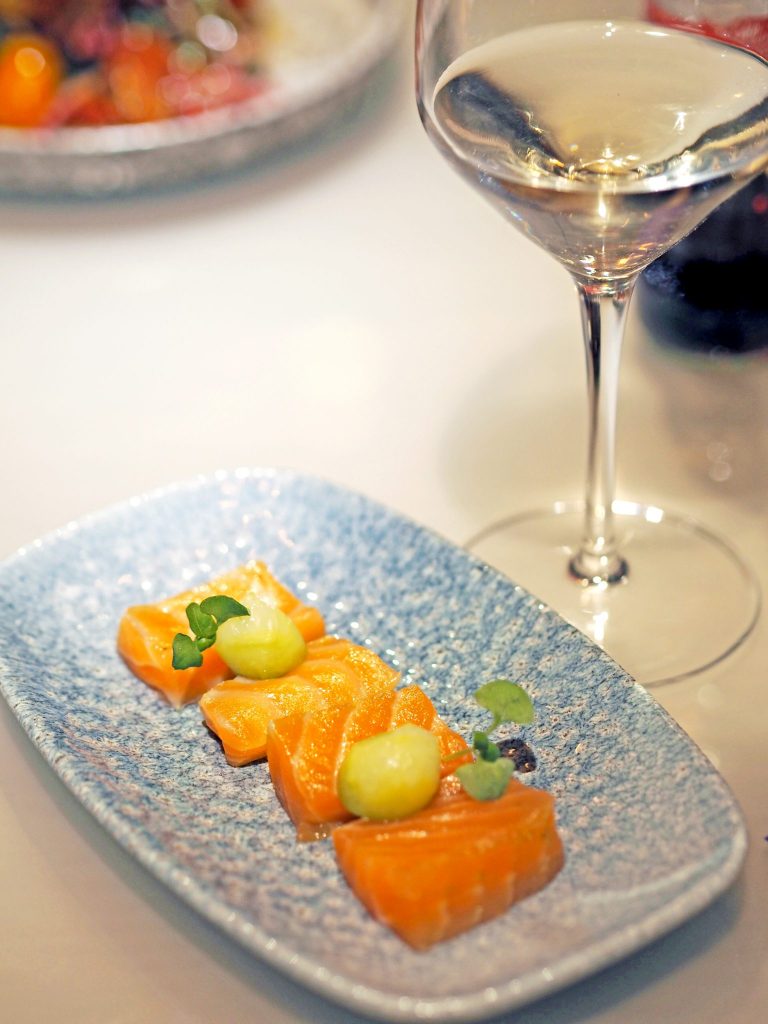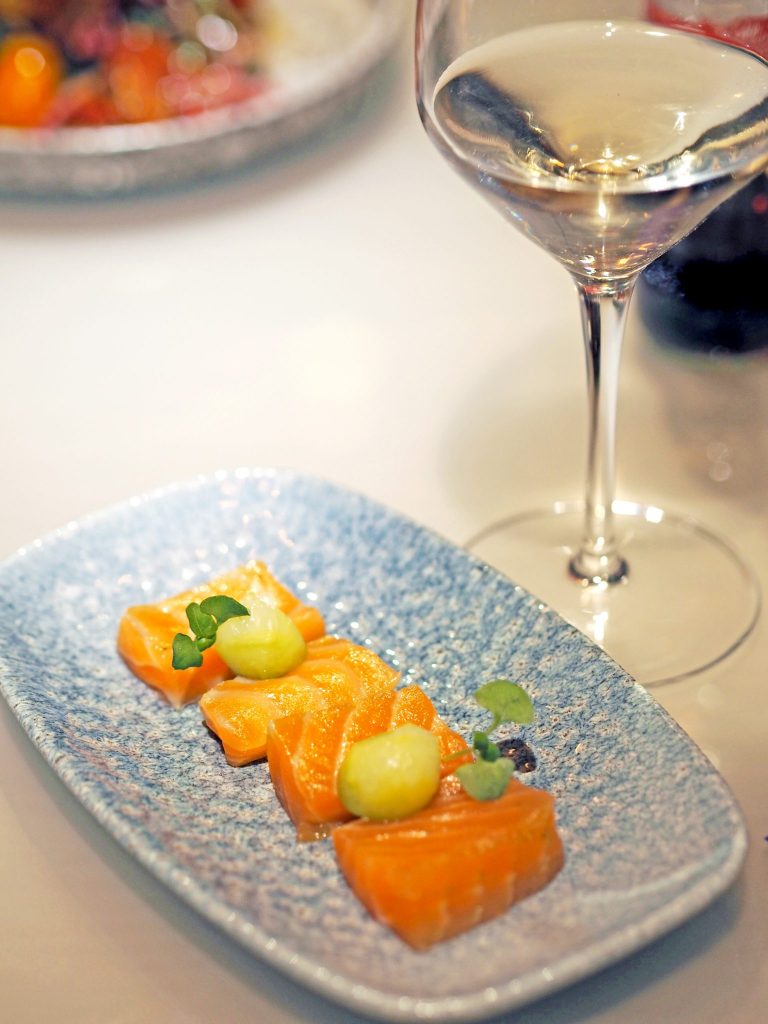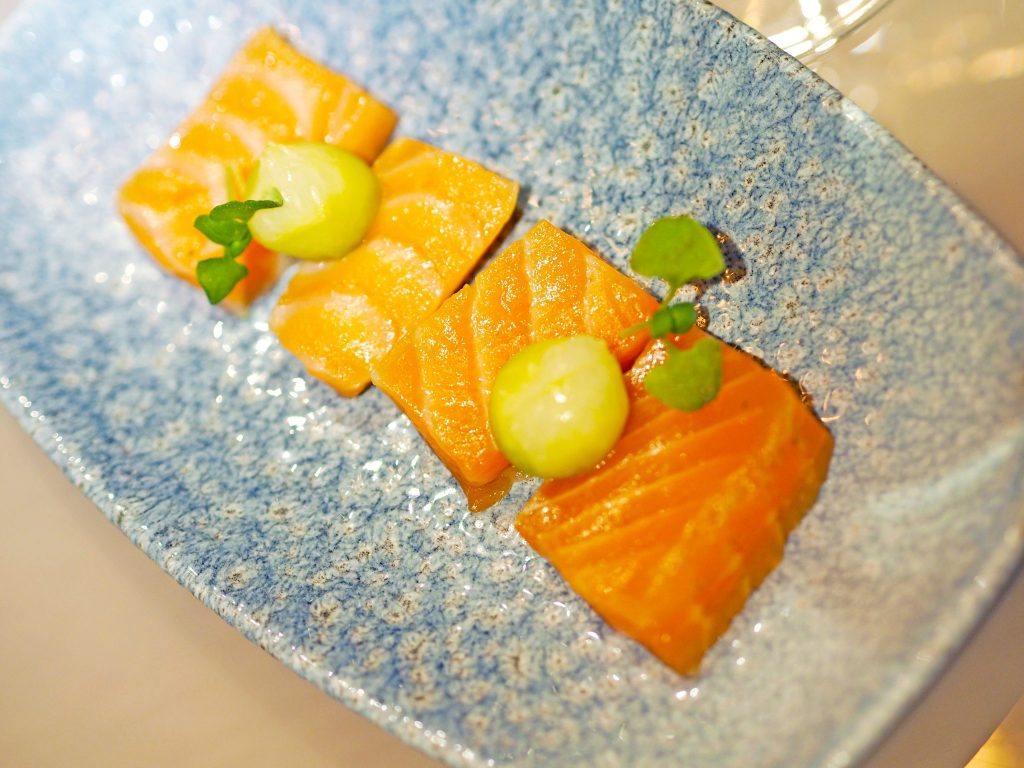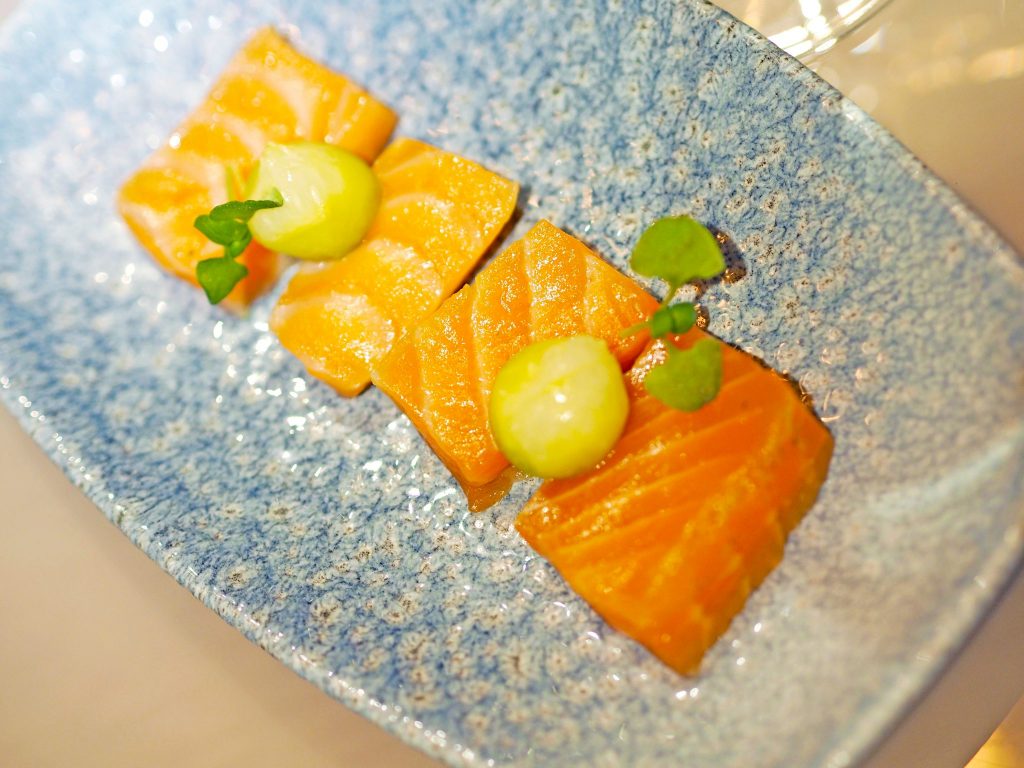 WHISKY CURED SCOTTISH SALMON
Old Pulteney, pickled cucumber
(Paired with Old Pulteney single malt scotch)
Next up: seafood – my fave! I often order seafood when I eat in restaurants, so I was really looking forward to the salmon course, which certainly didn't disappoint. It was so smooth and really melt in the mouth – almost like sashimi salmon which I absolutely adore. The pickled cucumber really brought out the flavour too, as it contrasted really well with it's sharp pickled flavour. A lovely fresh dish which I could have eaten 5 plates of!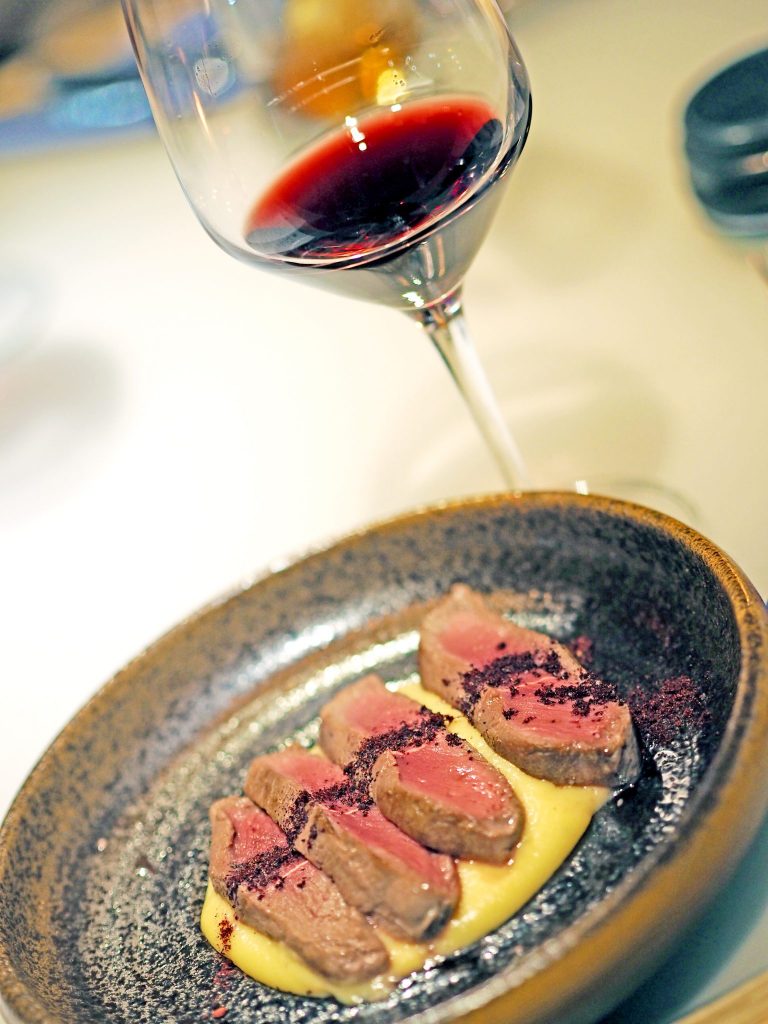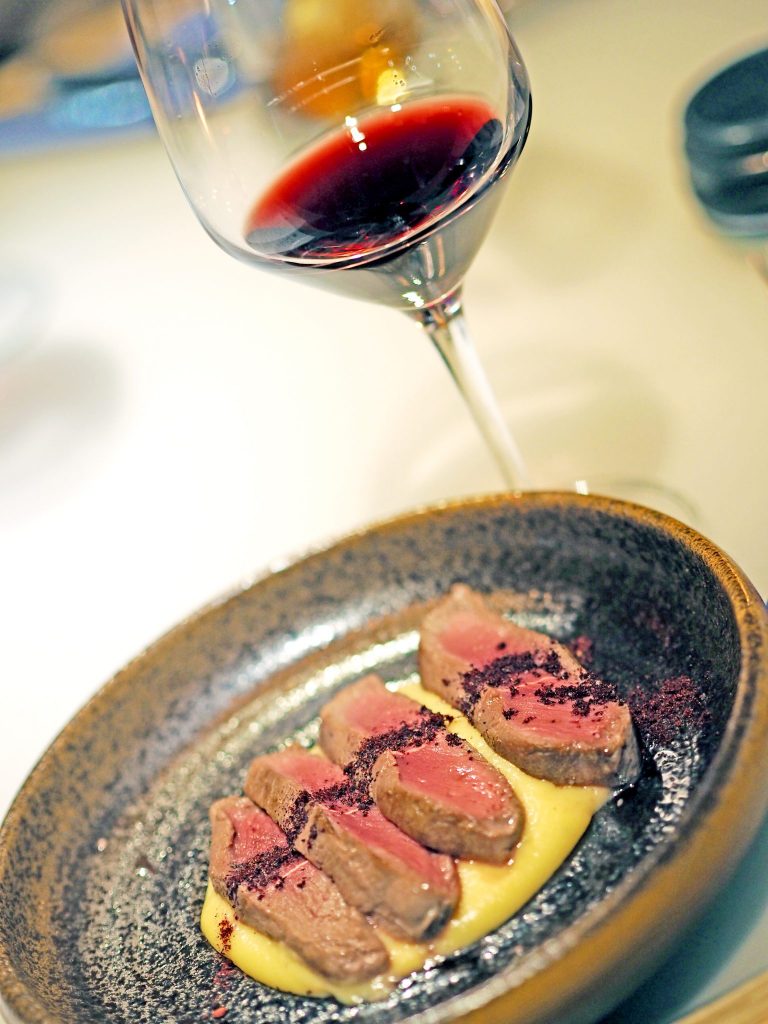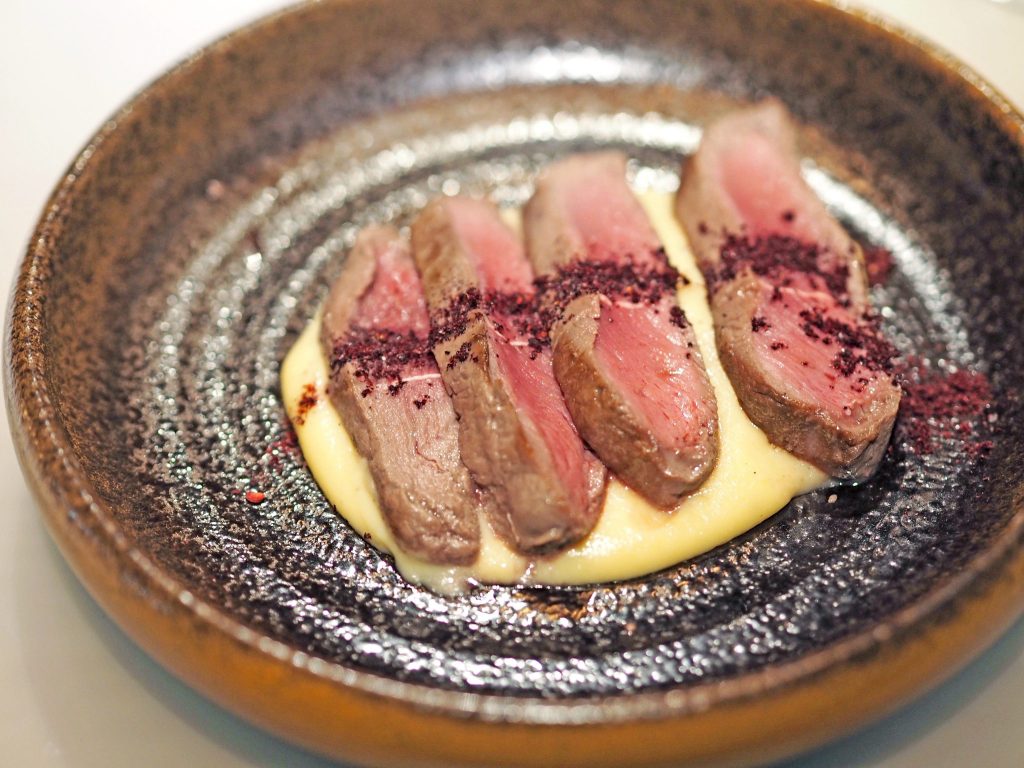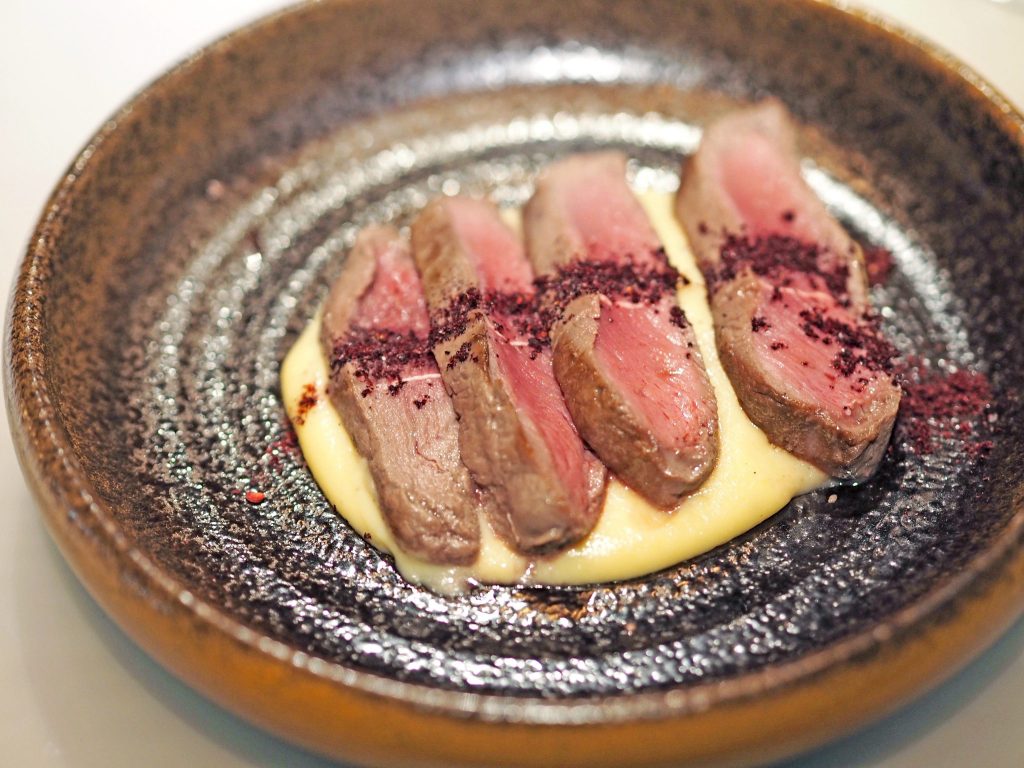 VENISON HAUNCH
Parsnip purée and freeze dried blackberries
(Paired with Ancnoc Peat Head)
I didn't think anything could beat the fish course, until we were served this deliciously rare venison haunch. Similarly, it was super soft and melt in the mouth, cooked to perfection, and served with a smooth parsnip puree and sweet dash of freeze dried blackberries. The flavours together were a lovely combination of warming winter flavours, served in a way that wasn't stodgy or heavy at all, but rather light and delicate. I adored the touch of blackberries, something I wouldn't have picked myself but was absolutely delicious and really brought out the rich, meaty flavour of the venison. This dish went straight to joint first place alongside the salmon.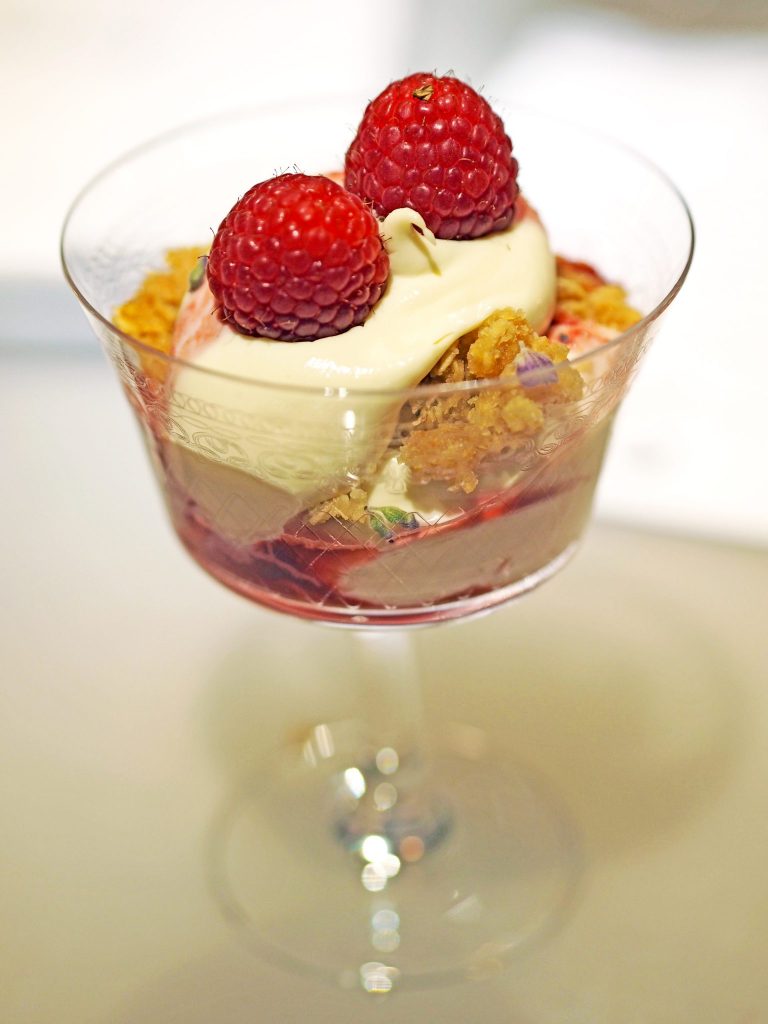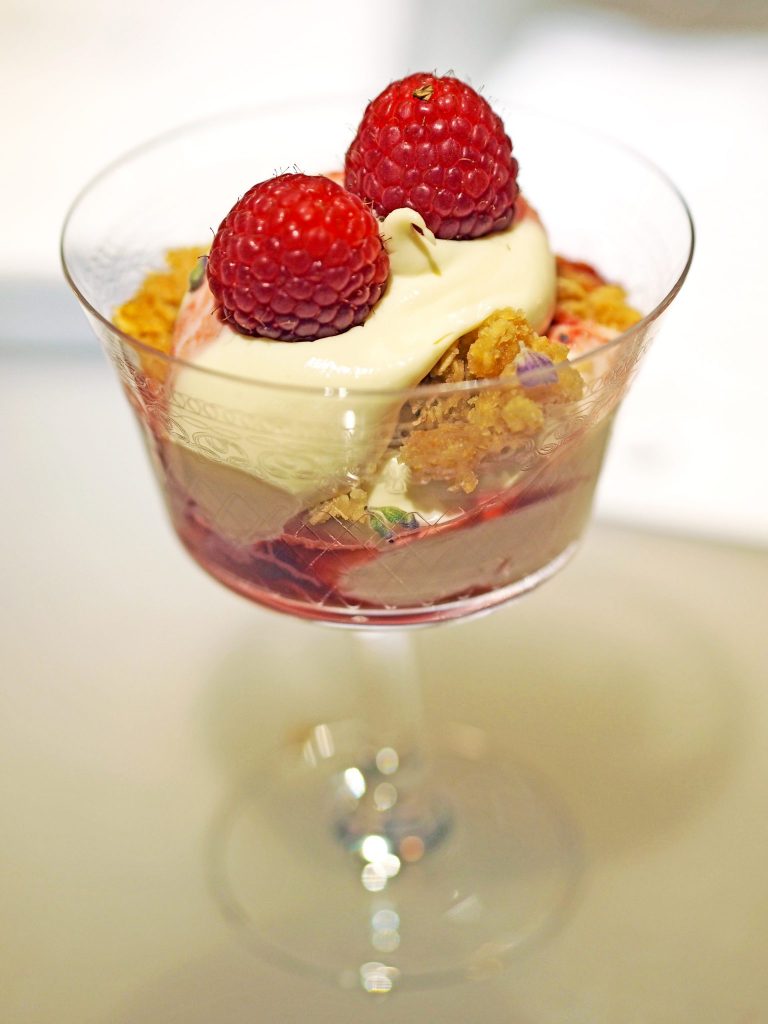 RASPBERRY AND LAVENDER CRANACHAN
Honey, toasted granola
Paired with Balblair 2005 vintage
To finish we ended on a beautifully presented cranachan, which is a dessert I had never heard of before but was so delicious that I would 100% have this again. Cranachan is a traditional Scottish dessert made from a mixture of whipped cream, whisky (of course), honey and fresh raspberries, with toasted oatmeal soaked overnight in a little bit of whisky. I don't often go for dessert as I am more of a savoury starter an main kinda gal, but this really hit the spot to finish the meal and satisfied my sweet tooth, again without being too heavy. I loved the contrast of texture with the crunchy chunks of granola laden under luxuriously boozy whipped cream and jewelled with fresh red raspberries. Again, a total win for me.
The evening with Albatross and Arnold was so lovely and I can't fault the food, wine or service one bit. I had a great night catching up with some of the other lovely Manchester bloggers, as well as making some new friends, and enjoying an evening of Scottish delicacies. The night was priced at £40 per head, which I thought was great value for 4 lovely dishes, matched drinks and an all round lovely experience. There was live music playing at the bar and the whole room had such a warming atmosphere, I wouldn't hesitate to be back again to try some more of their food and drinks.
You can visit the Albatross and Arnold website here for menus and more information.
LL x
*A huge thank you to Albatross and Arnold for providing the items featured in this post. As ever, all opinions are my own.