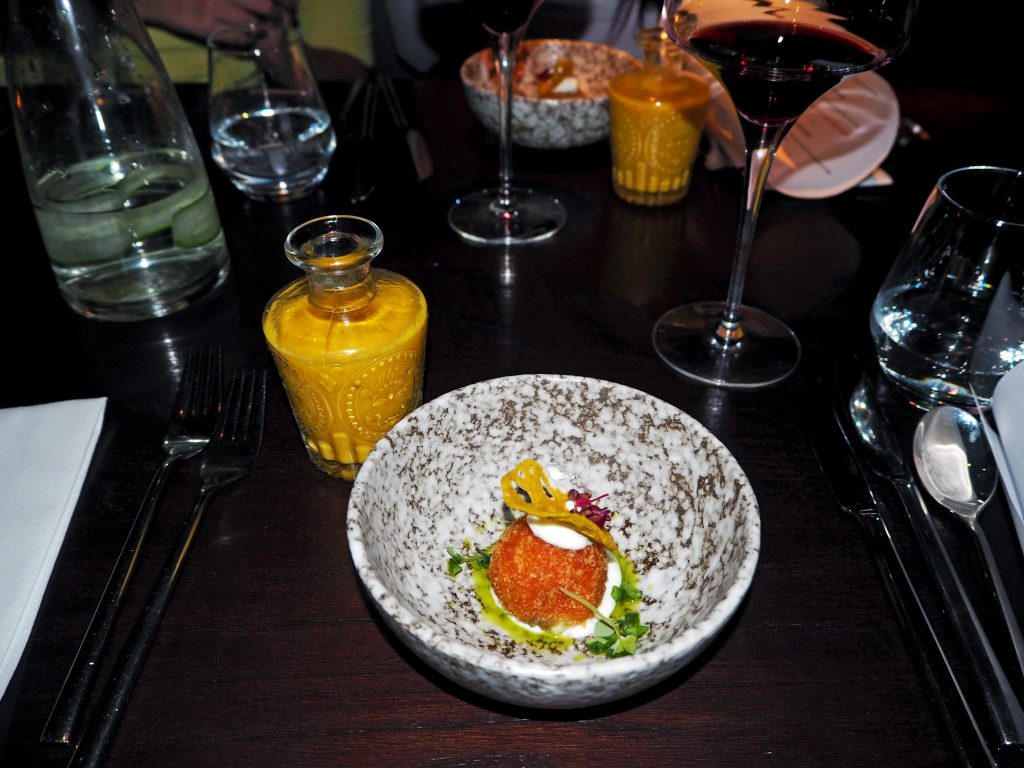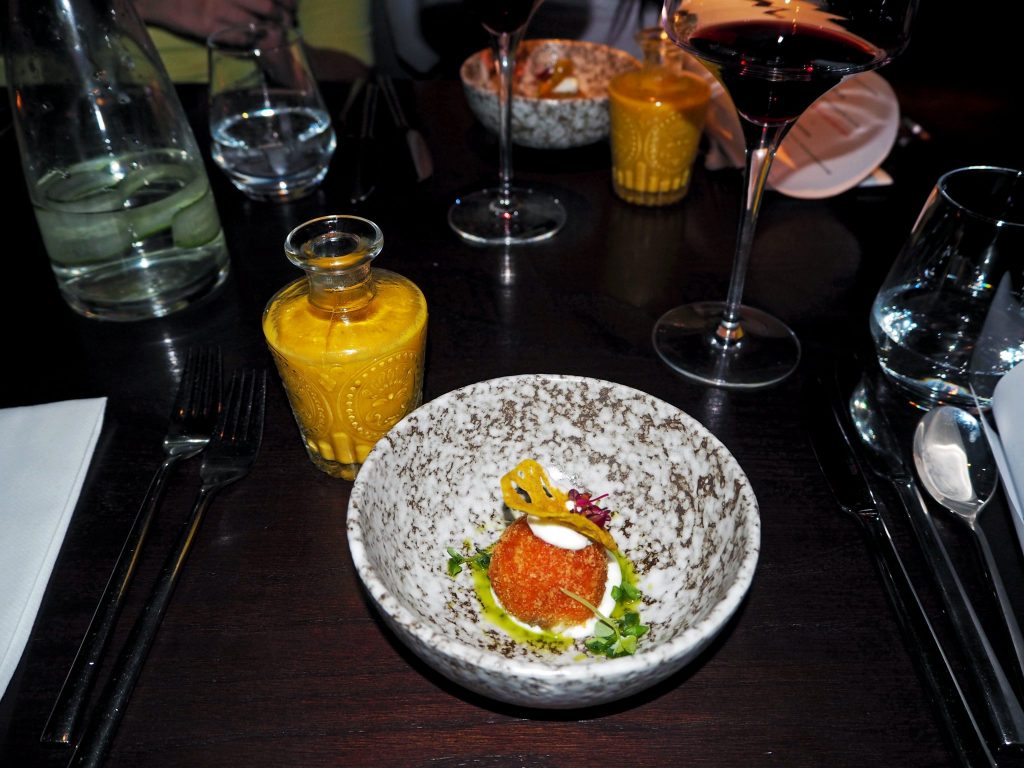 I was recently invited to an evening with Liberty Wines of London, hosted at Asha's Bollibar Manchester. The supper club was a combination of Indian small plates and Malbec, which is certainly up my street as Malbec is one of my favourite wines.
Asha's is located on Peter Street in the centre of town, and is has won a multitude of awards for their delicious food. The Bollibar is on the lower ground floor of Asha's Manchester, and combines a blend of Dubai glam, European refinement and Indian authenticity to bring you a drinking and casual dining experience unlike any other.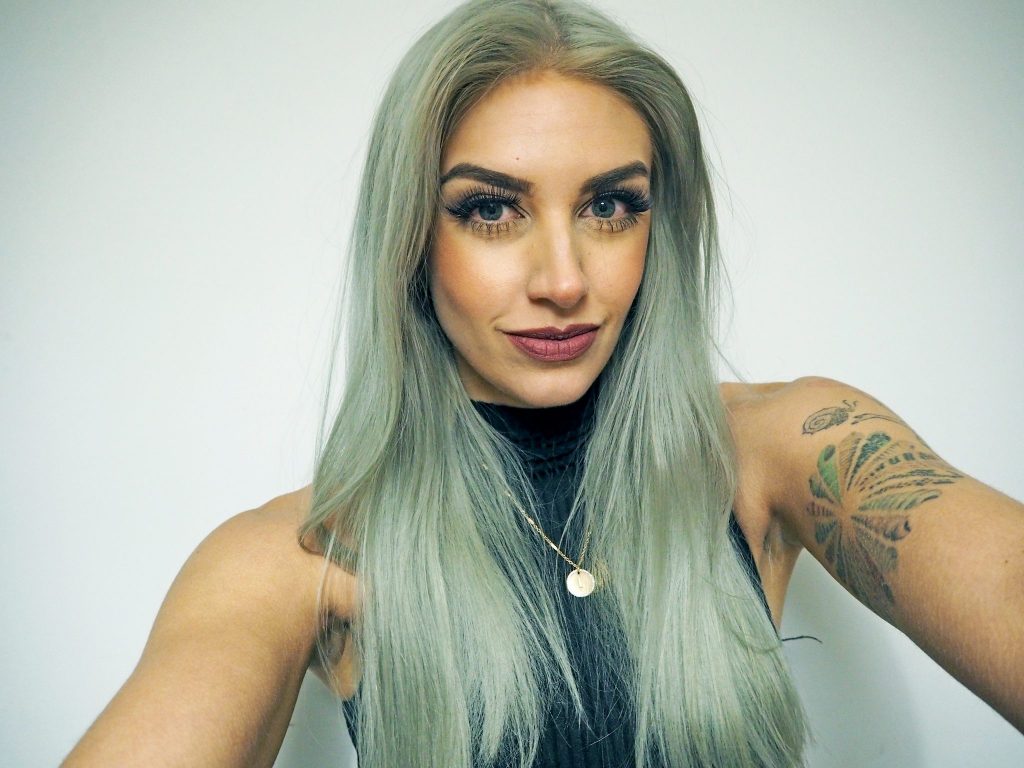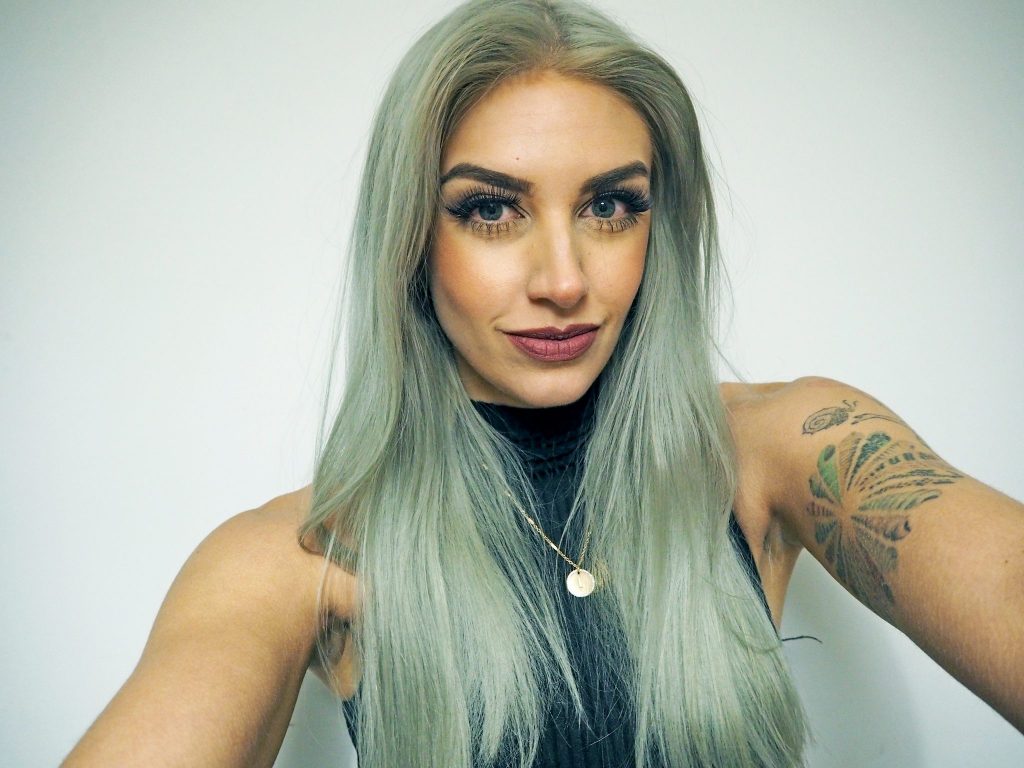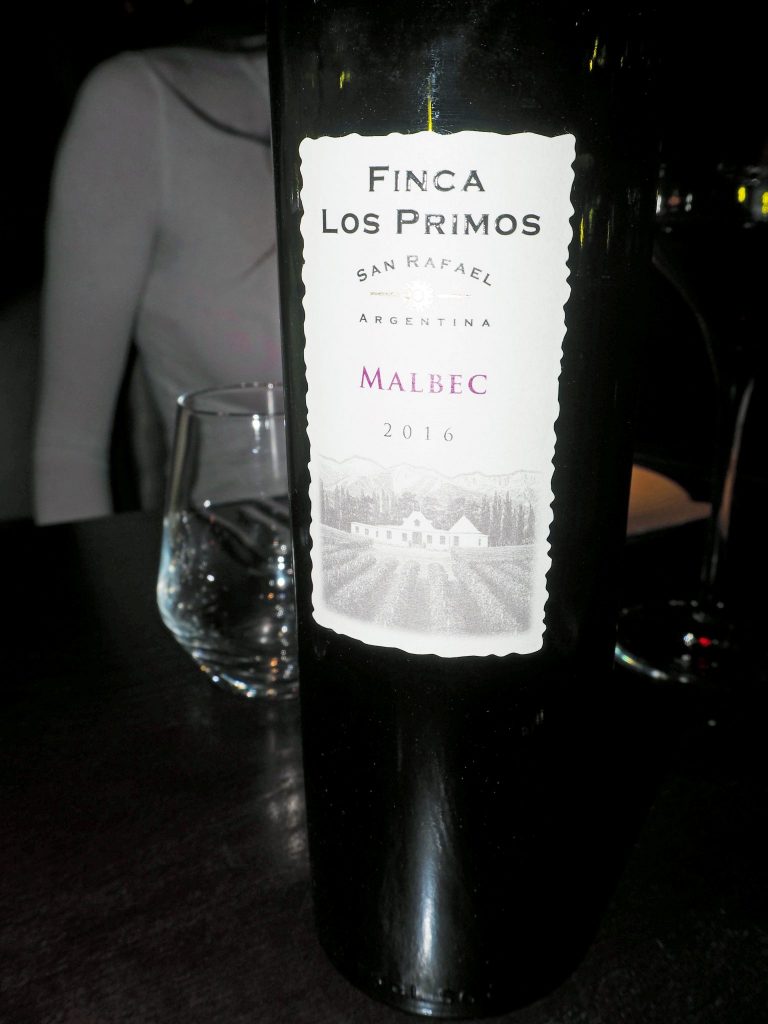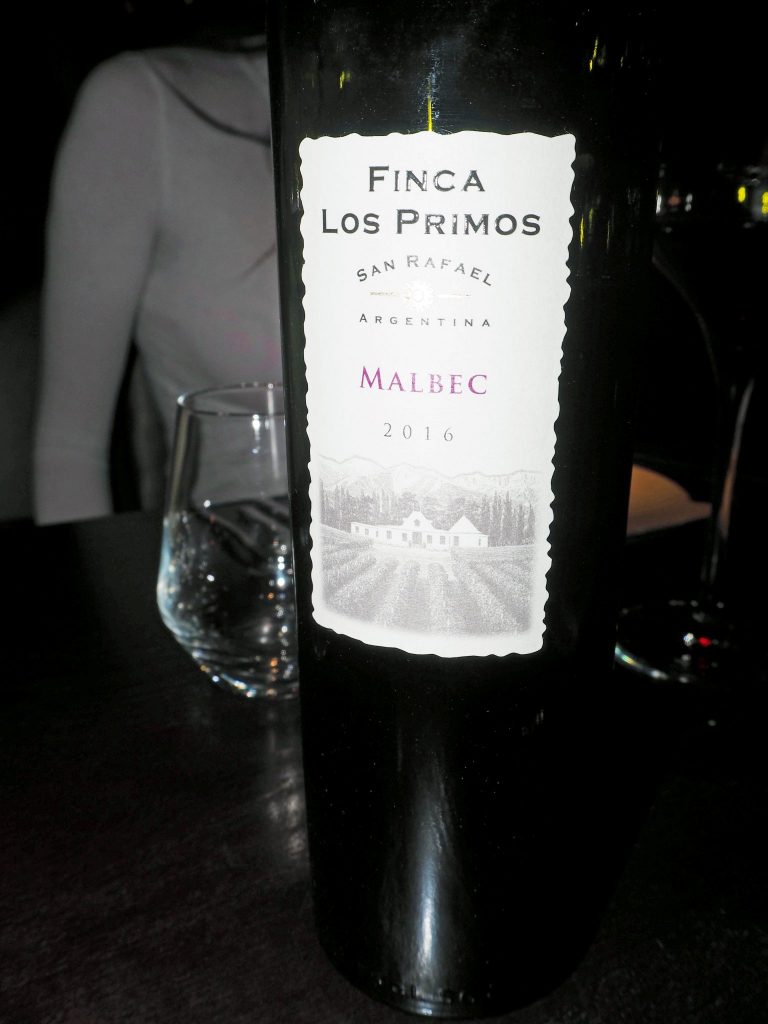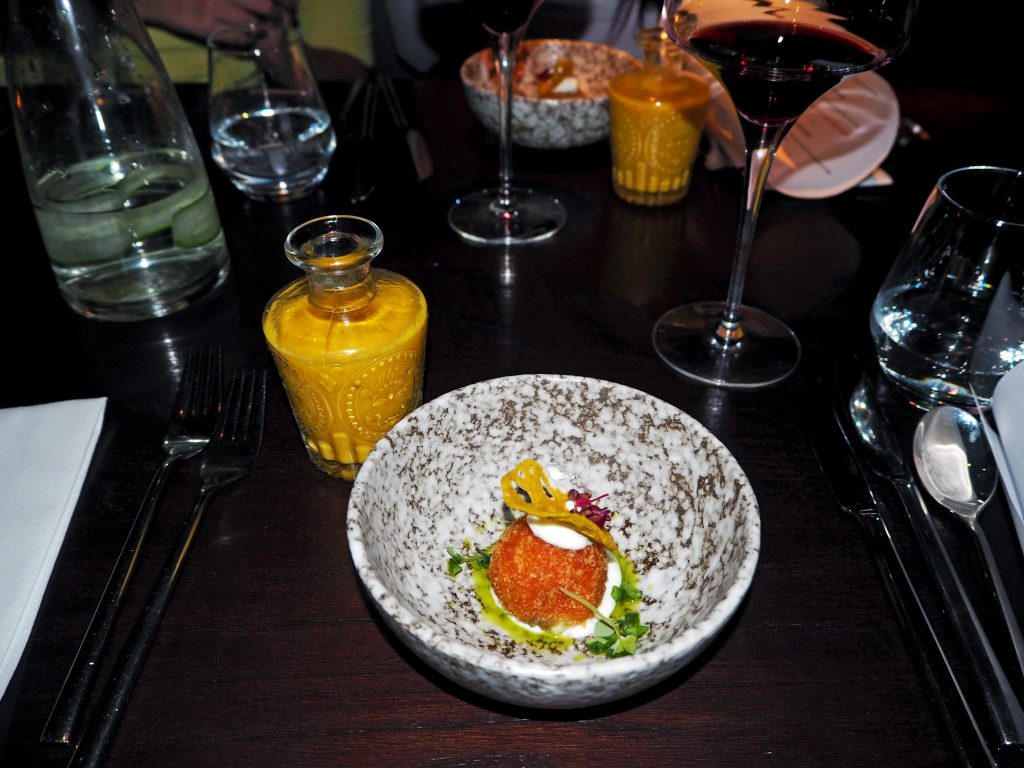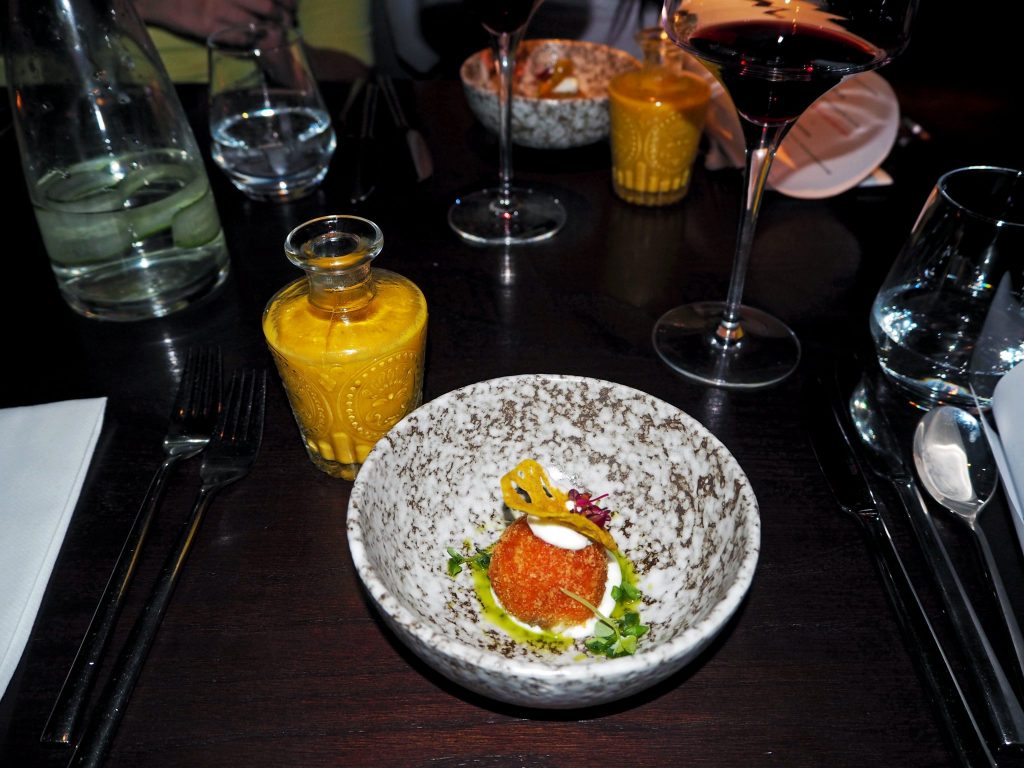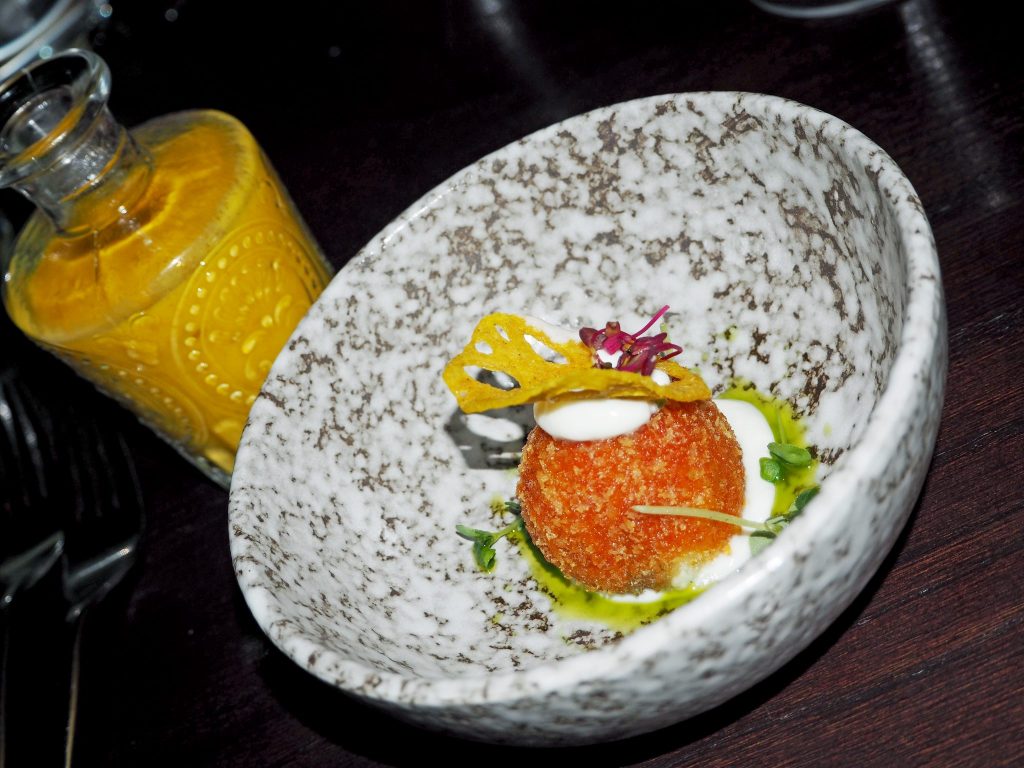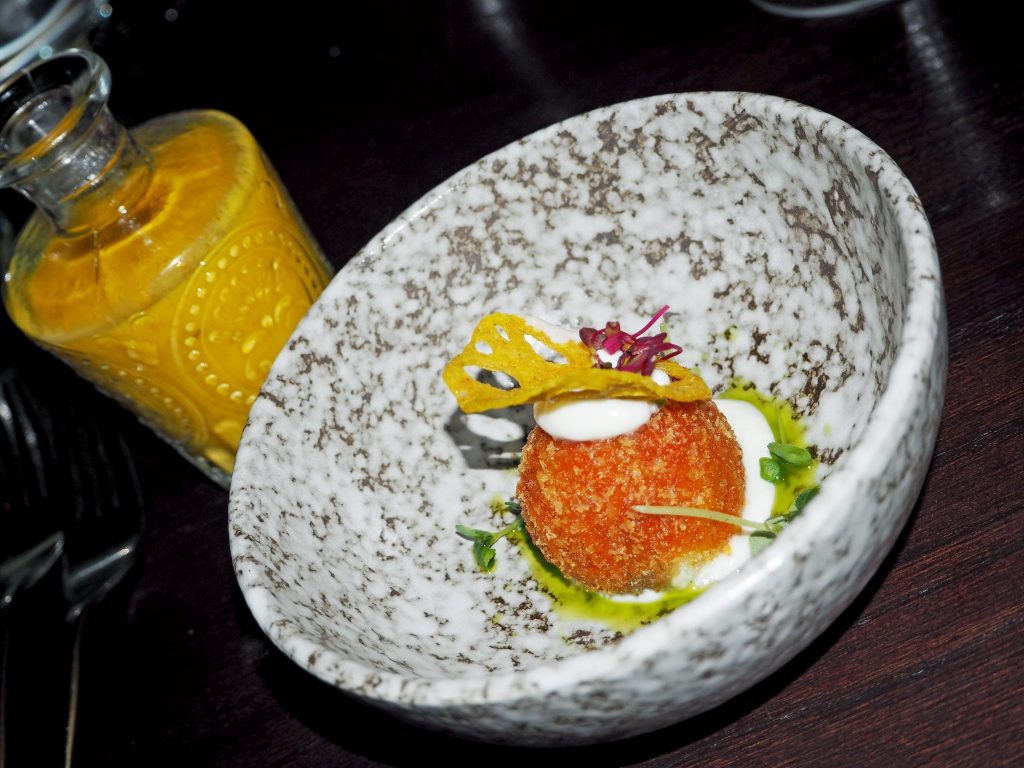 I got myself ready and headed down to the gorgeous bar, where we were seated in super comfortable booths in the Bollibar area. The bar itself was huge, and offers an array of snacks and cocktails for diners, in an informal but luxurious surrounding.
We were introduced to our first starter, which was Pumpkin Soup, with star anise, ginger, green chilli and a caraway stilton cheese kofta. I absolutely loved this starter; it was so unusual and unique – the kofta was served beautifully decorated in a bowl, which we then poured over the pumpkin soup. The flavours were just incredible and I was immediately sold on Asha's as soon as I had my first mouthful!
The paired wine was a 2016 Finca Los Primos Malbec, which matched beautifully. The smooth, deep nots of berry and spices were a perfect fit for the flavours of the cheese and pumpkin.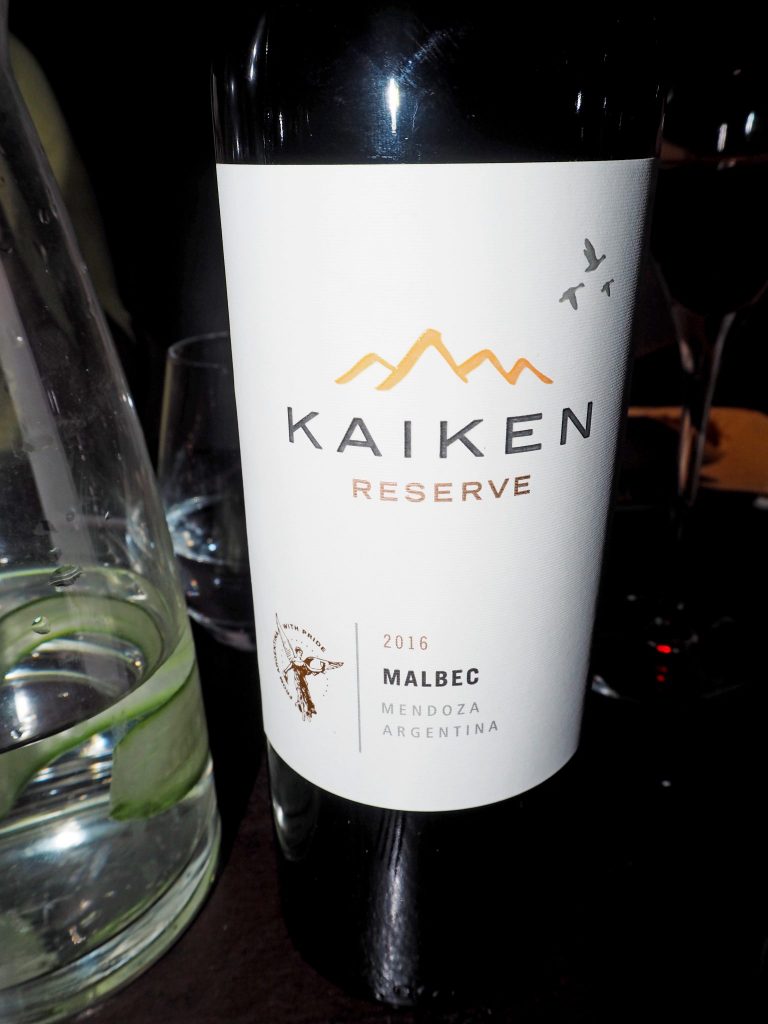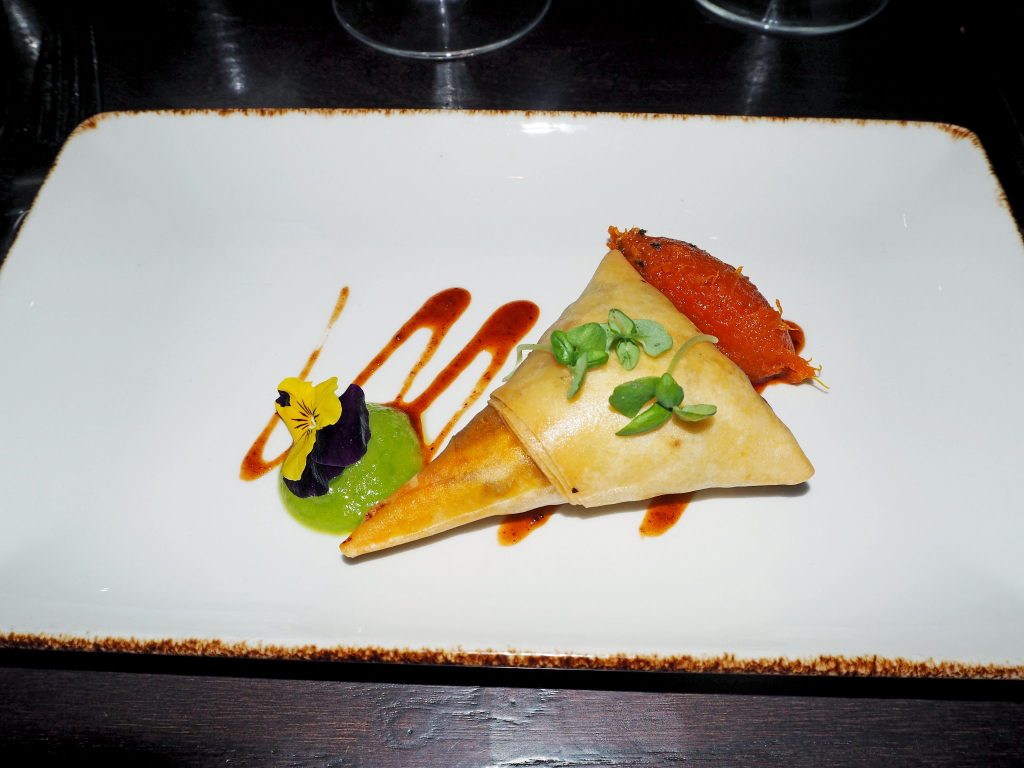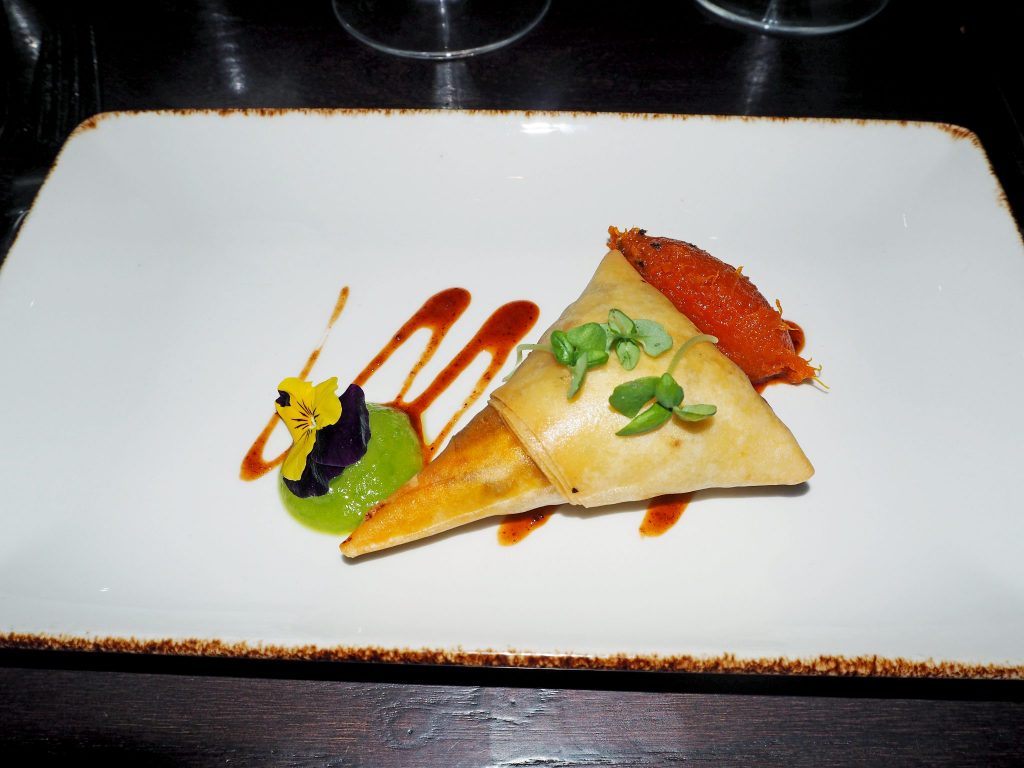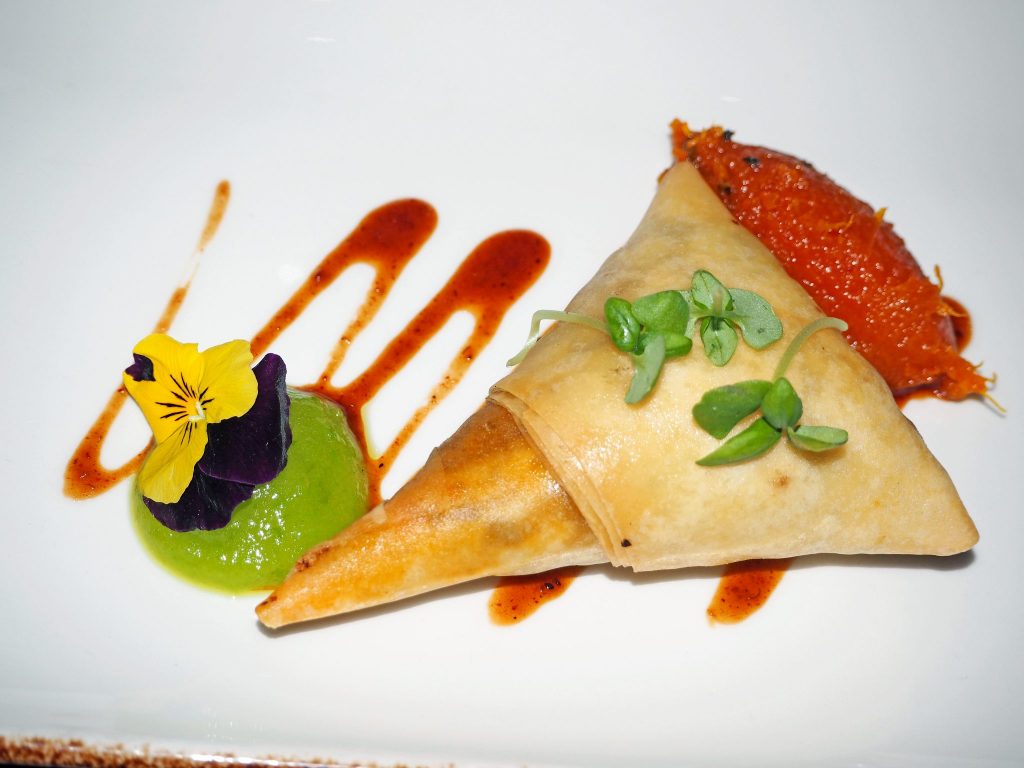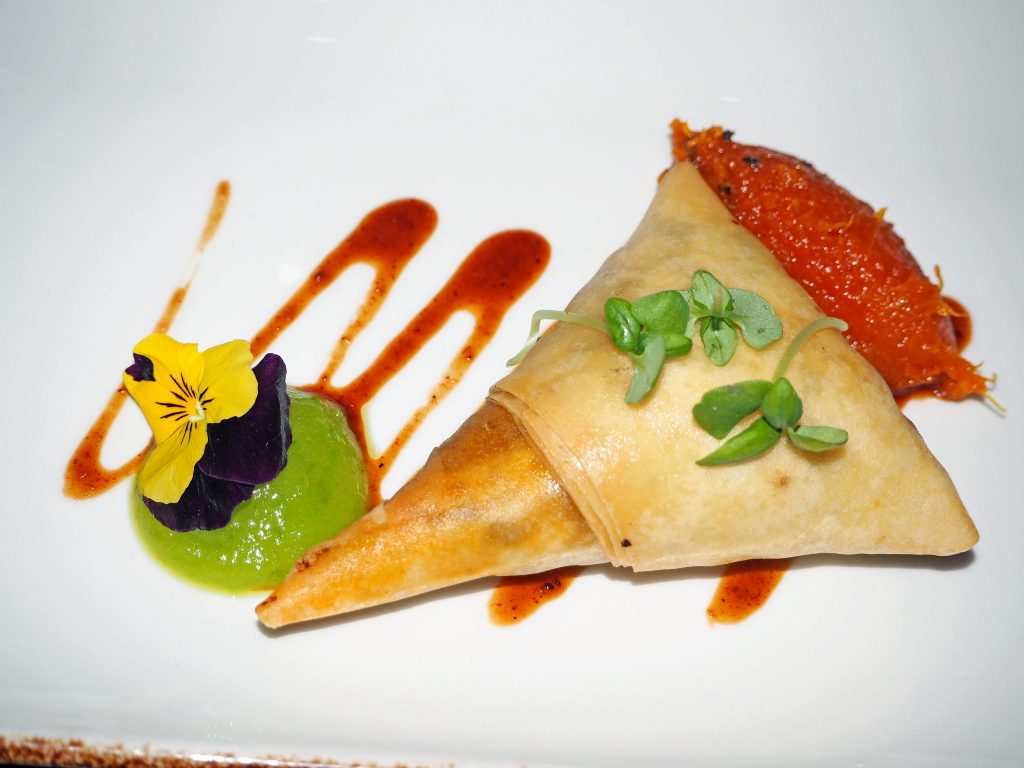 For our second course, we moved onto the Venison Samosa – English country estate venison, minced with green peas, raisins and spices, all wrapped in wafer thin pastry. Again, this course was unlike anything I have ever tried before, and the flavours were just out of this world. The presentation was also beautiful as you can see; the pastry was super light and crispy, encasing deliciously rich meat, complimented by the mix of spices and the sauce it was served with.
The wine to match this dish was a 2016 Mendoza Malbec, Kaiken Reserve, again from Argentina like the previous wine. This wine is an ideal partner for the venison, as the meat was quite rich, and fruity tones of the Malbec washed this down like a treat.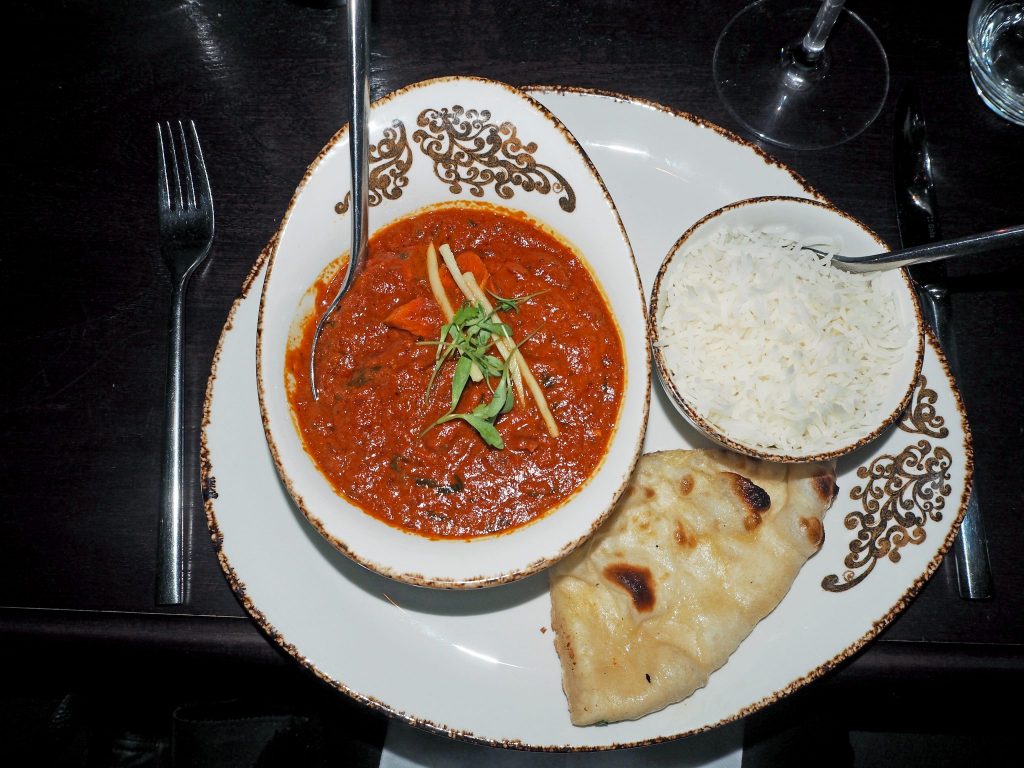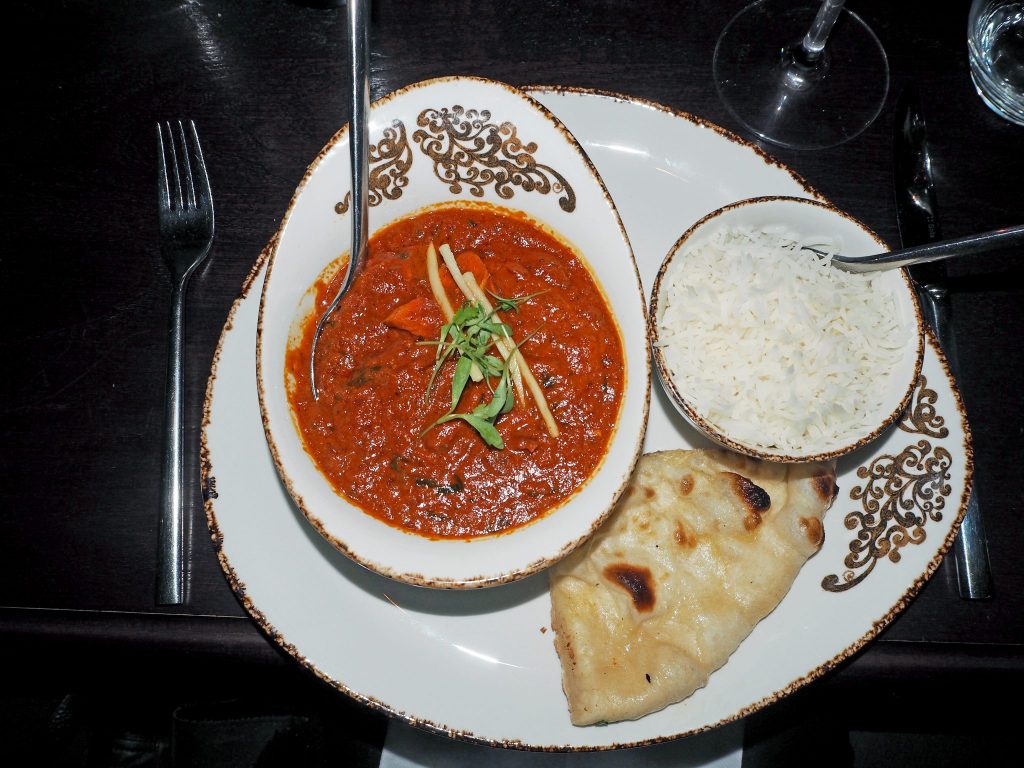 The next course was our main dish – a Chicken Awadh Curry, made with chargrilled chicken tikka, cooked to succulent perfection in chunky fresh tomato and onion gravy, served with basmati rice and breads. This dish was definitely something I would select for myself from the menu; the chicken tikka was incredible tender and flavoursome, and the sauce had a nice hear to it, which I love.
The wine to match was a 2016 Mendoza Malbec Clasico, Altos Las Hormigas. I don't think I've actually ever drank red wine with a curry before, as I often contrast the heat with something ice cold and refreshing. I was surprised how well the Malbec actually accompanied the curry, complimenting the spices and the rice sauce. The aromas of this were quite sweet vanillas and juicy berries, so the flavours were quite subtle so as not to clash with the Awadh.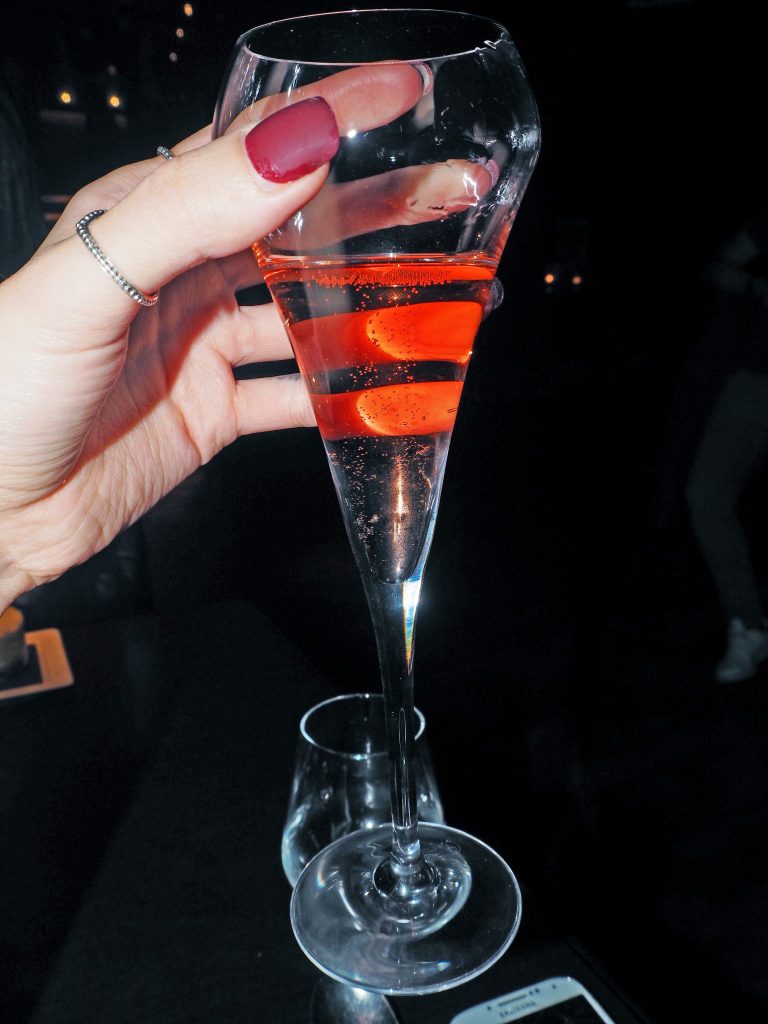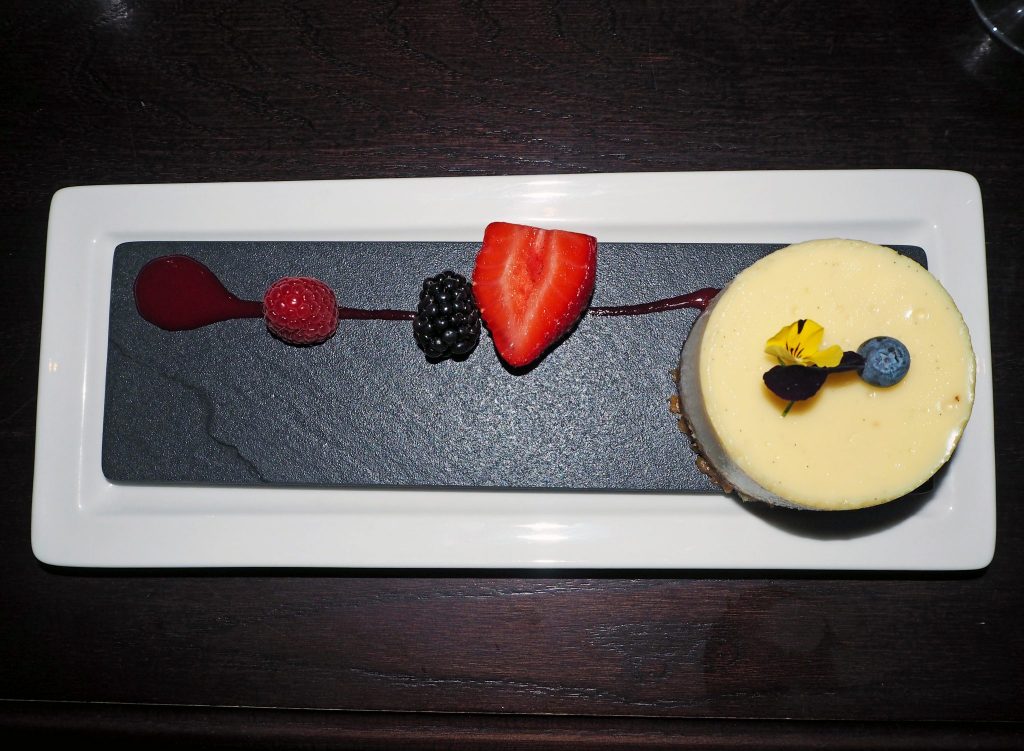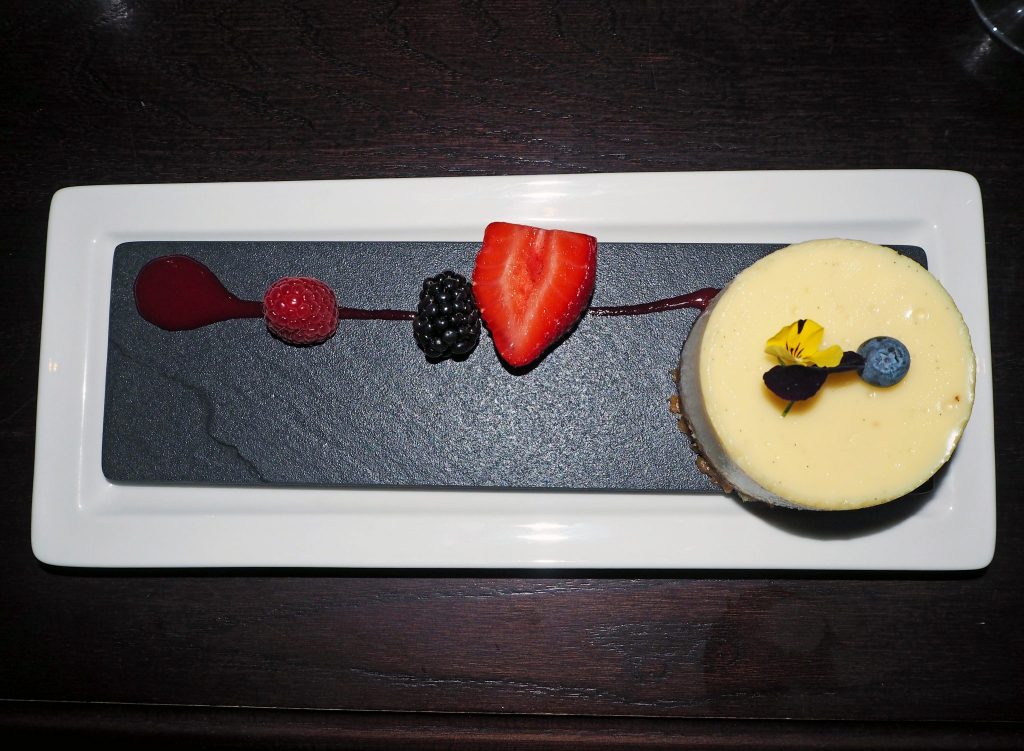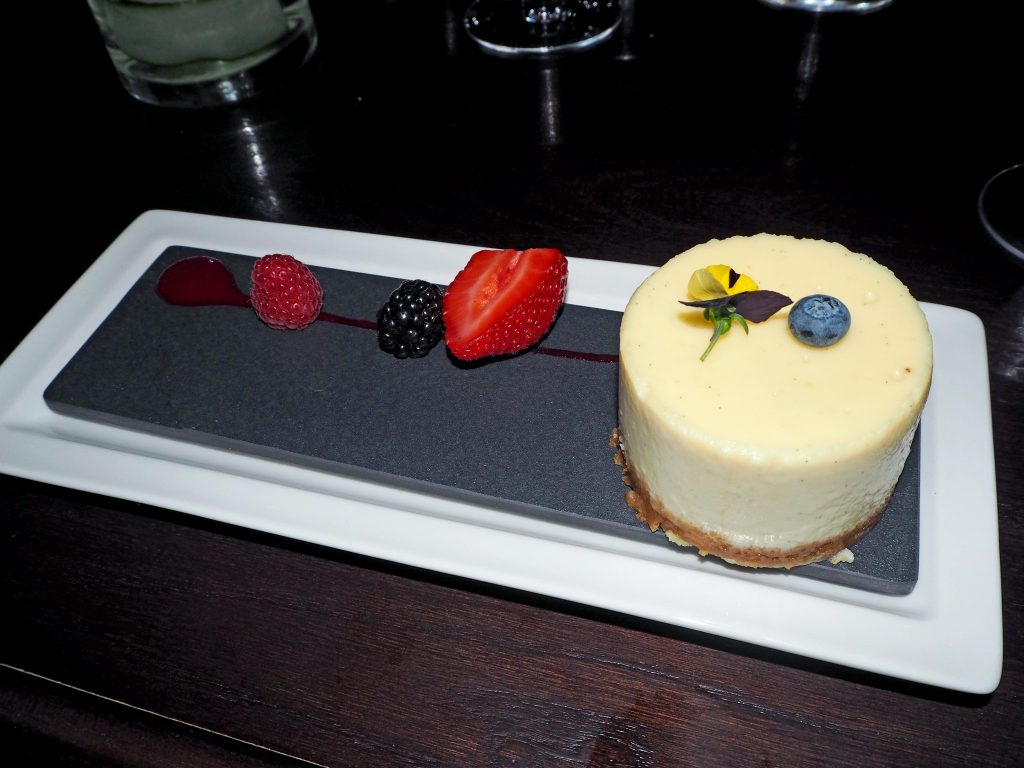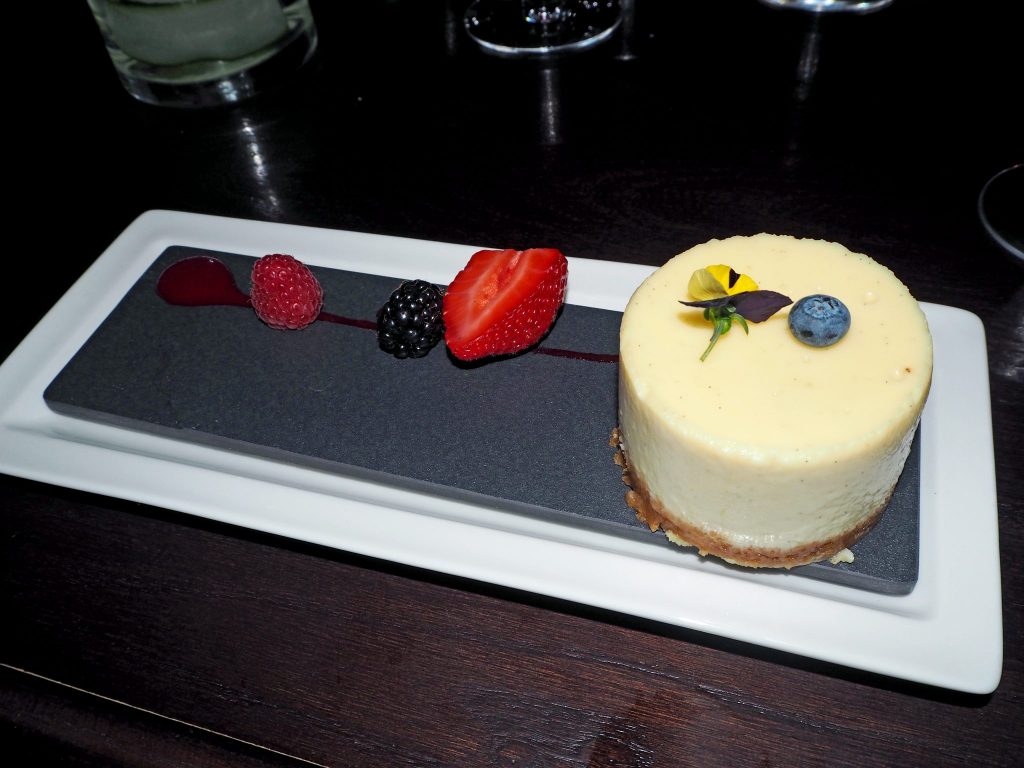 The dinner wasn't over just yet! To finish, we had the winter berry cheesecake; the perfect light and sweet treat to end such a delicious dinner. I was absolutely stuffed but of course, I managed to squeeze (most of) the dessert in, as it was to die for. The cheese cake was the perfect balance of creamy vanilla and biscuit base, but wasn't too heavy after our three previous courses.
We actually ended on a different note for the wine – a 2016 Moscato, Innocent Bystander from Australia. It went with the desertlike a dream as it was very sweet and was drinking. I did actually prefer the Malbec wines to this one, as it was rather sweet for me, I would definitely only have one or two glasses maximum, but it finished the meal off nicely, and is definitely one for you if you are a lover of sweet drinks.
My overall experience couldn't have been any better; the wine was all delicious and definitely up there with some of my favourite Malbecs, and the food was so beautifully presented and incredibly tasty – I am already planning my next visit back to Asha's to try some more of their menu. I also met some lovely bloggers over the dinner, and it was great to meet some new people and chat about all things blogging with them.
A huge thank you to Liberty and Asha's for hosting an incredible evening!
You can visit the Liberty Wines website here, and the Asha's website here.
LL x
*This evening was complimentary, thanks to Liberty and Asha's – as ever, all opinions are my own.