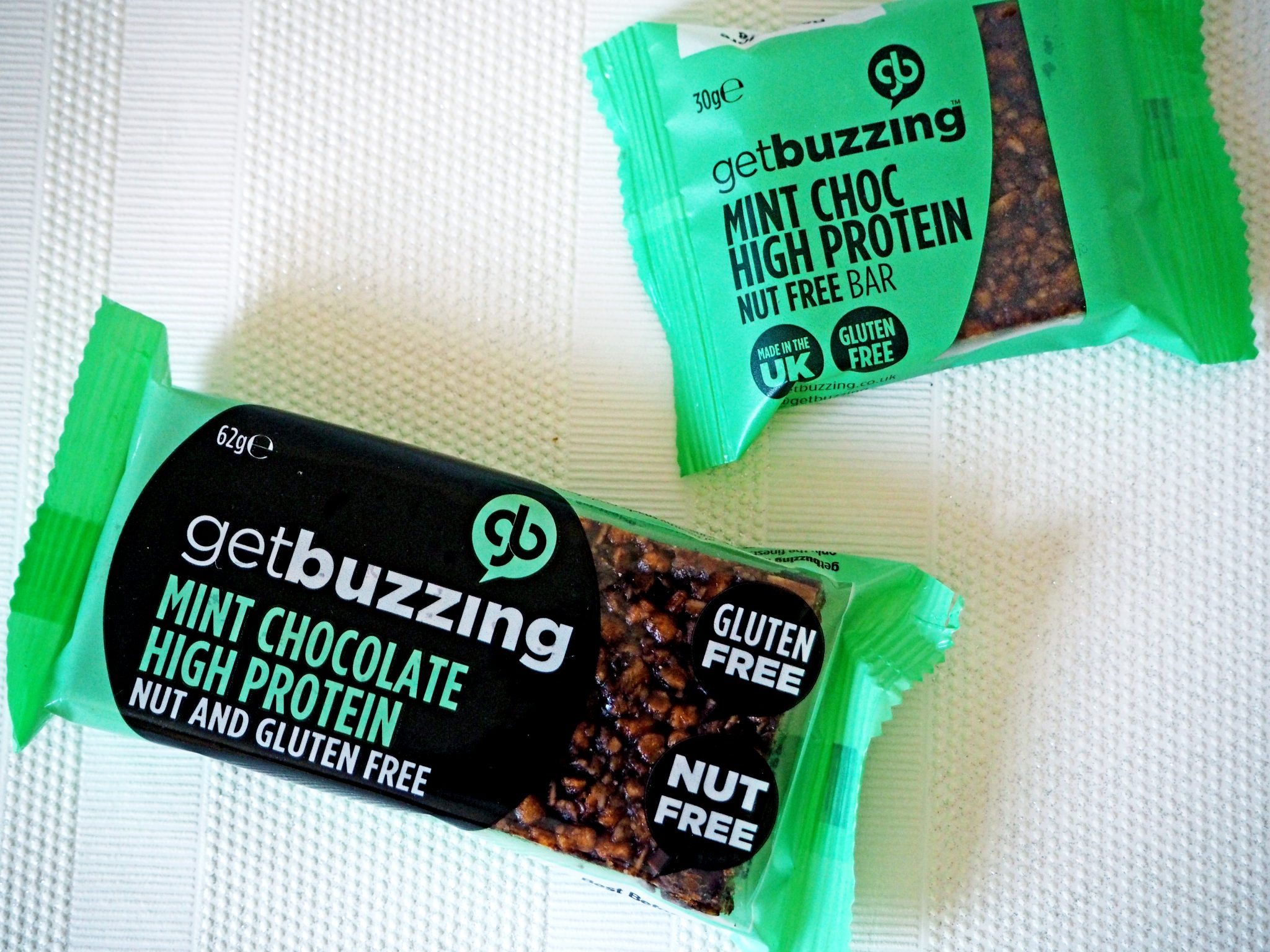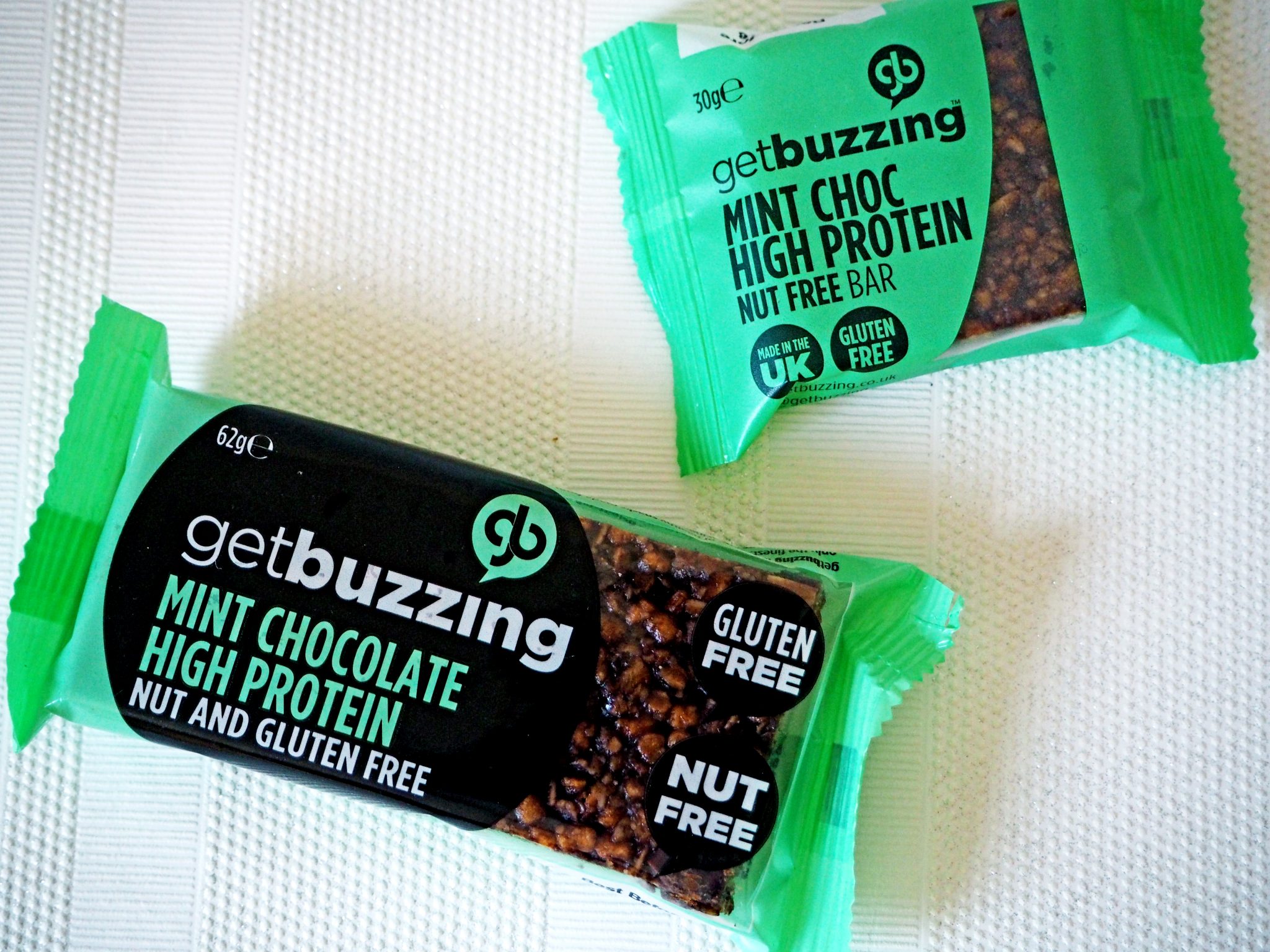 I am a self-confessed snackaholic, and if you know me, you will know I am always trying out new snacking ideas and looking for new things to munch on whilst working. Having a desk job means that there are always treats and temptations floating around, so it's nice to have some tasty and guilt-free treats to hand, to avoid undoing my hard work in the gym, and to keep me on track.
I was recently sent these bars from GetBuzzing, who I had never actually heard of before, but very quickly found that they create the perfect range of snacks that fit exactly what I look for when I'm craving something sweet between meals.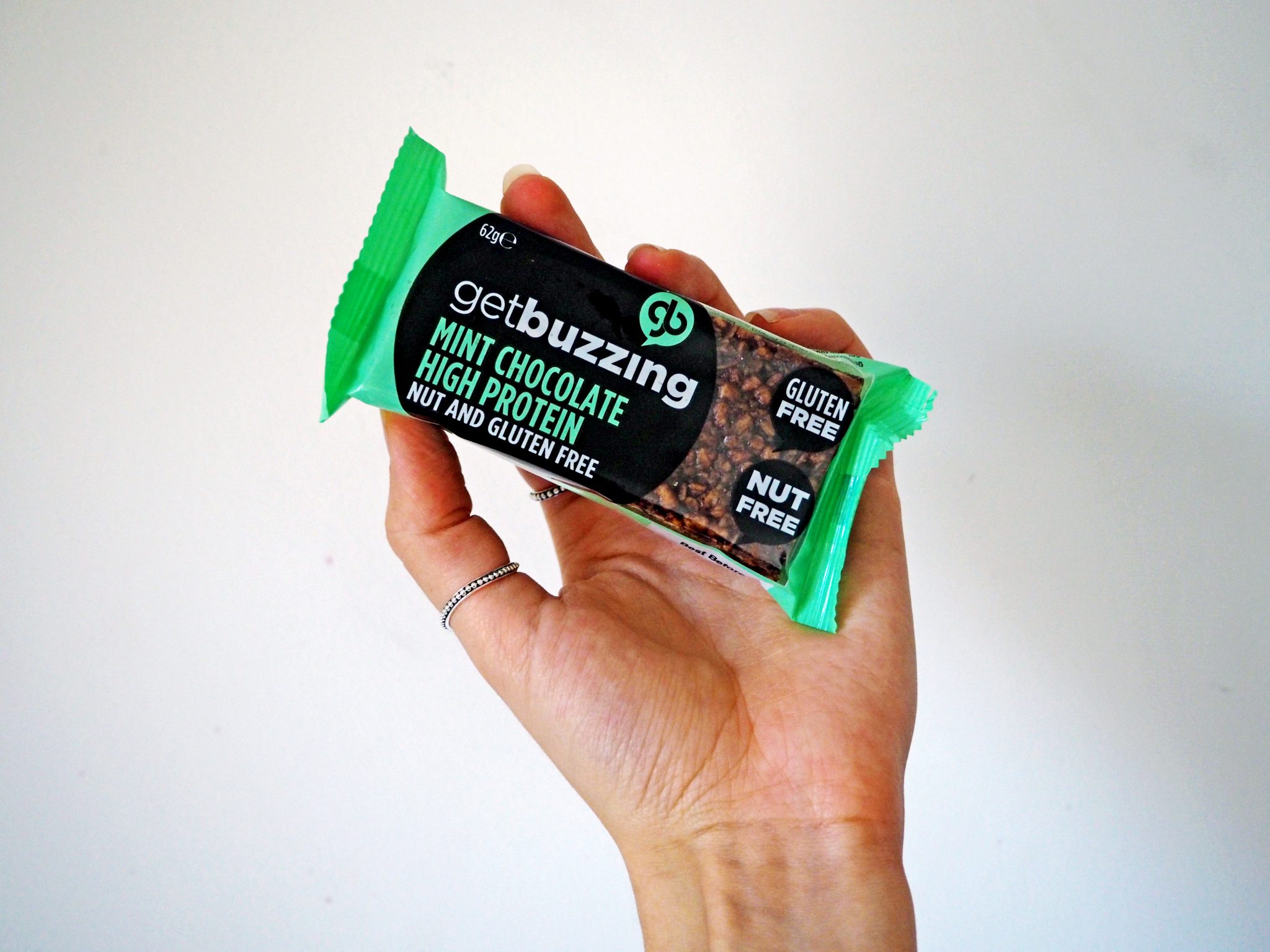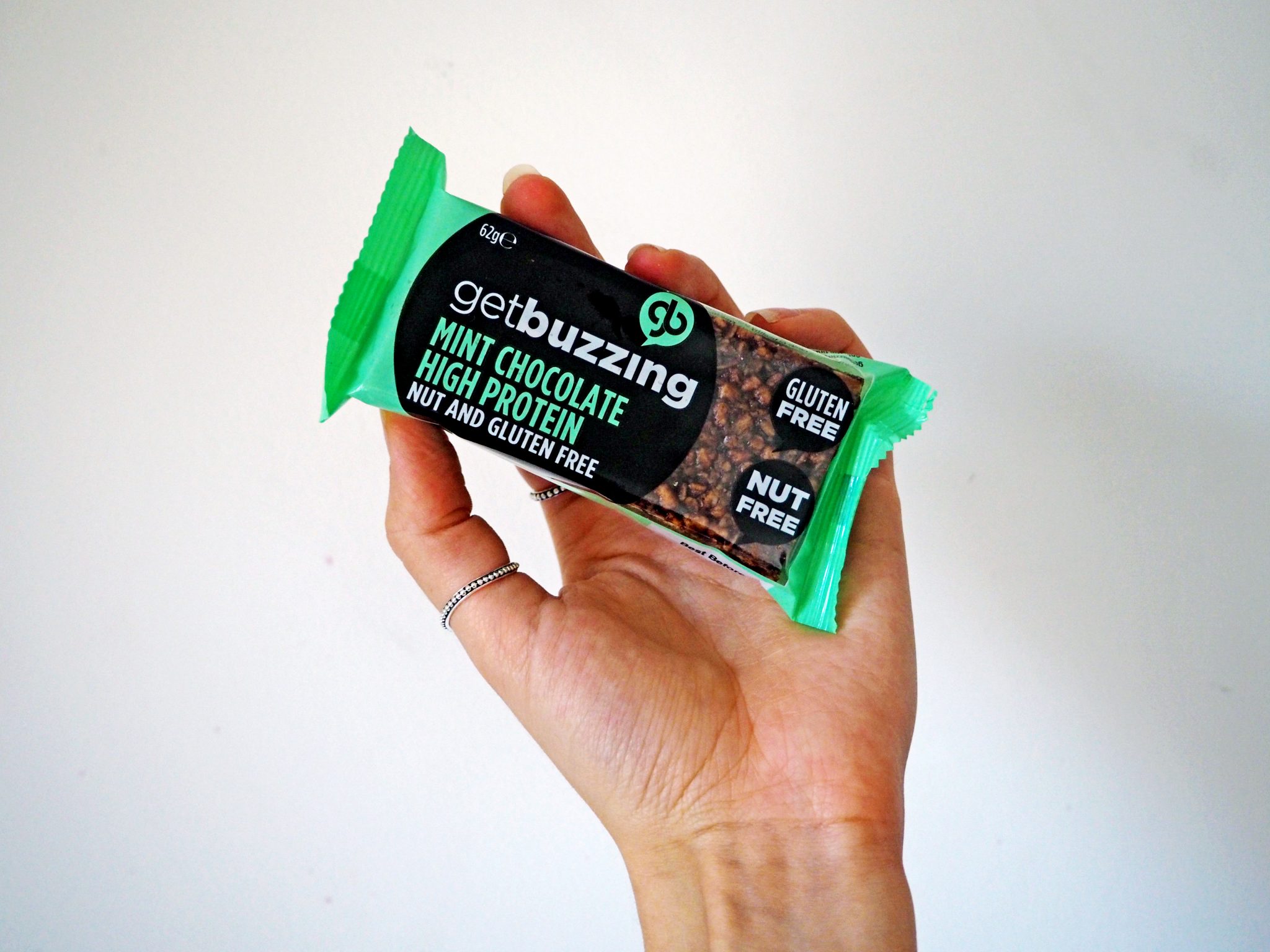 GetBuzzing's concept is real, honest and wholesome food in a bar. If you don't know what you are looking for, the healthy snacking market can be quite overwhelming; with a lot of products looking like they are healthy and nutritious, when in fact they are packed with preservatives, sugars and ingredients I can't even pronounce.
That's why I love the GetBuzzing range – they are completely natural, as well as being 100% nut free, which is rare in this industry. Not only that but they taste amazing and are suitable for a huge range of audiences, right through from toddlers to professional athletes. The range is split into three categories – High Protein, High Carb Natural Energy, and Buzzing Bite for the kids.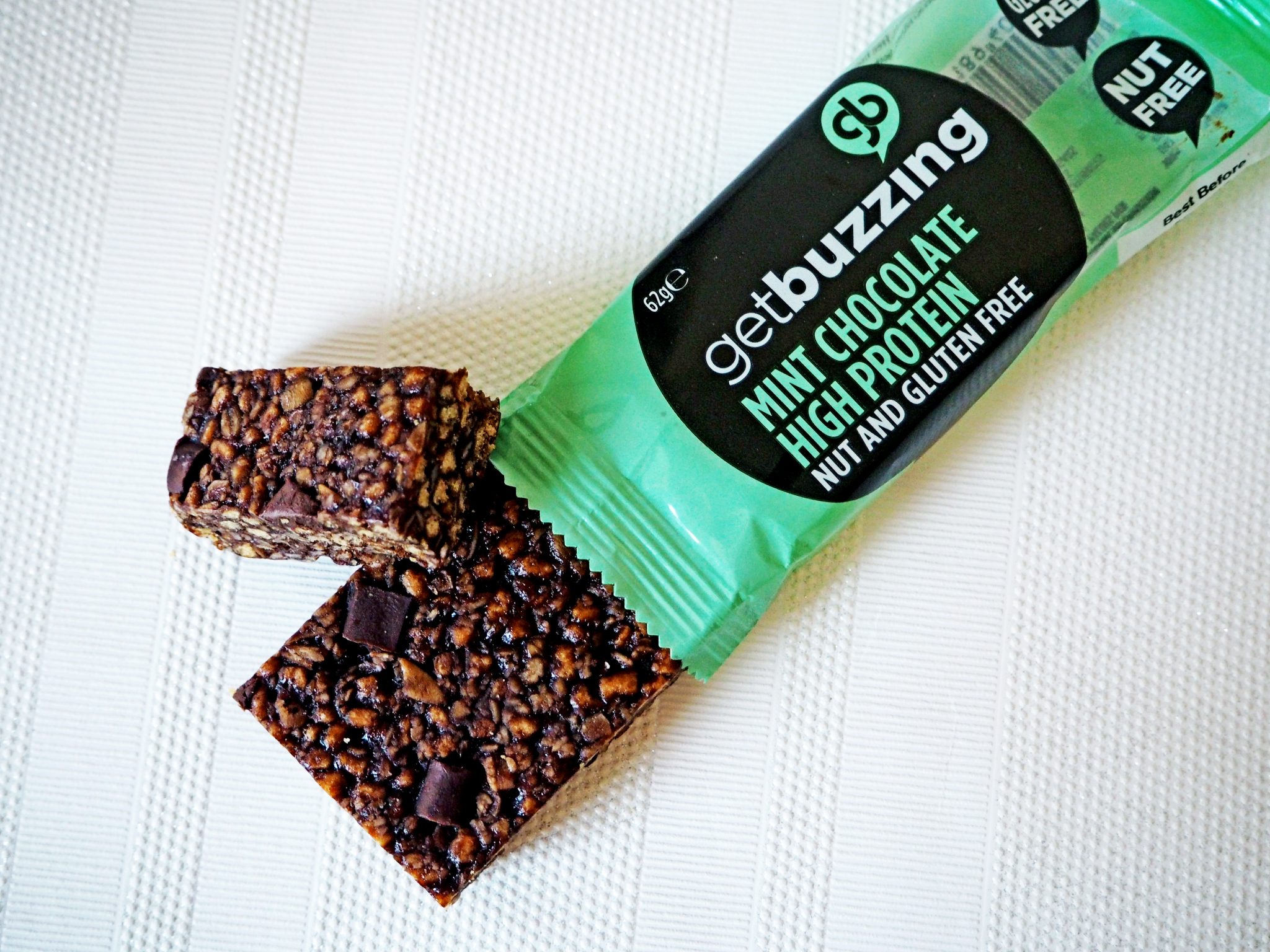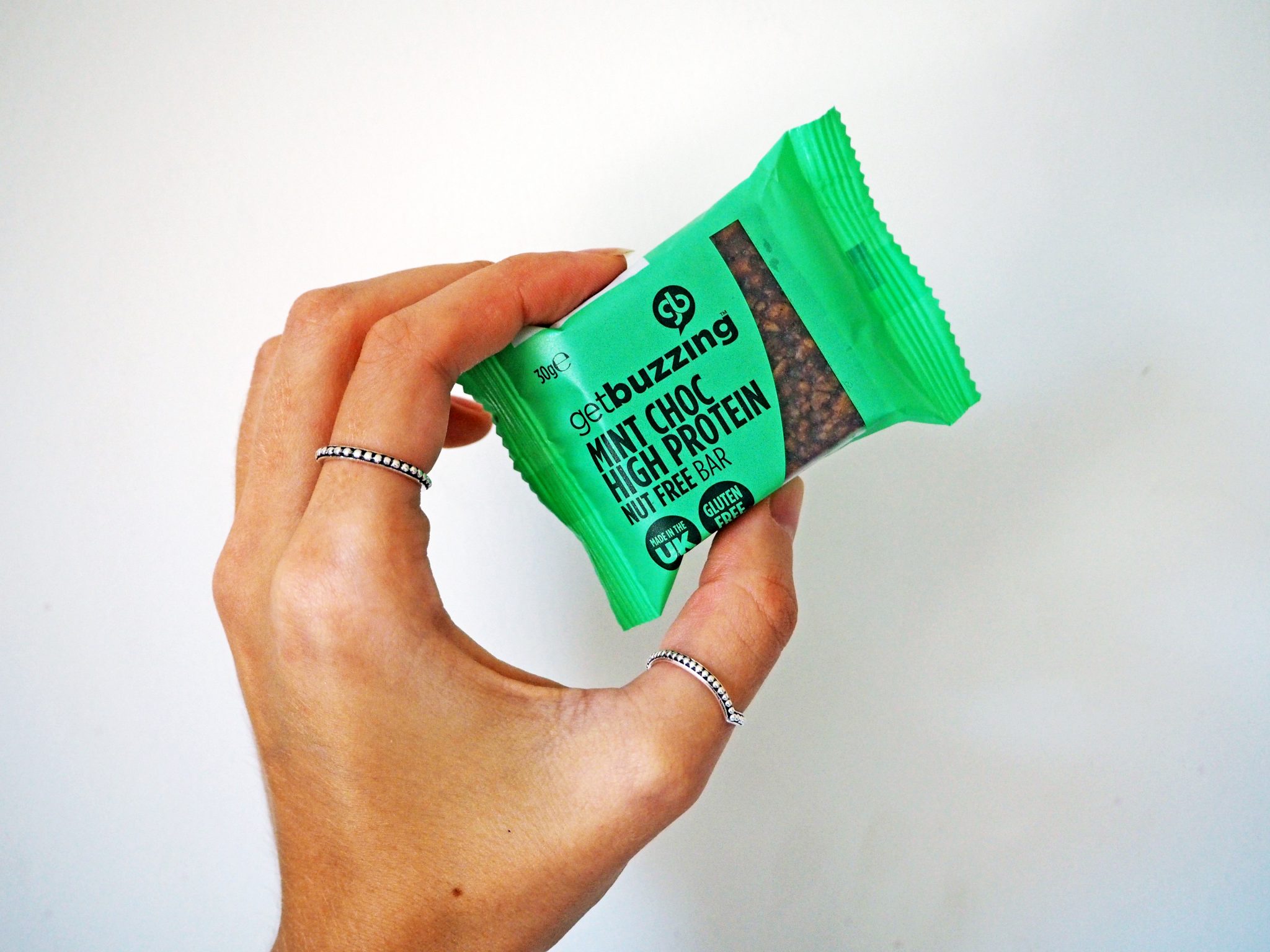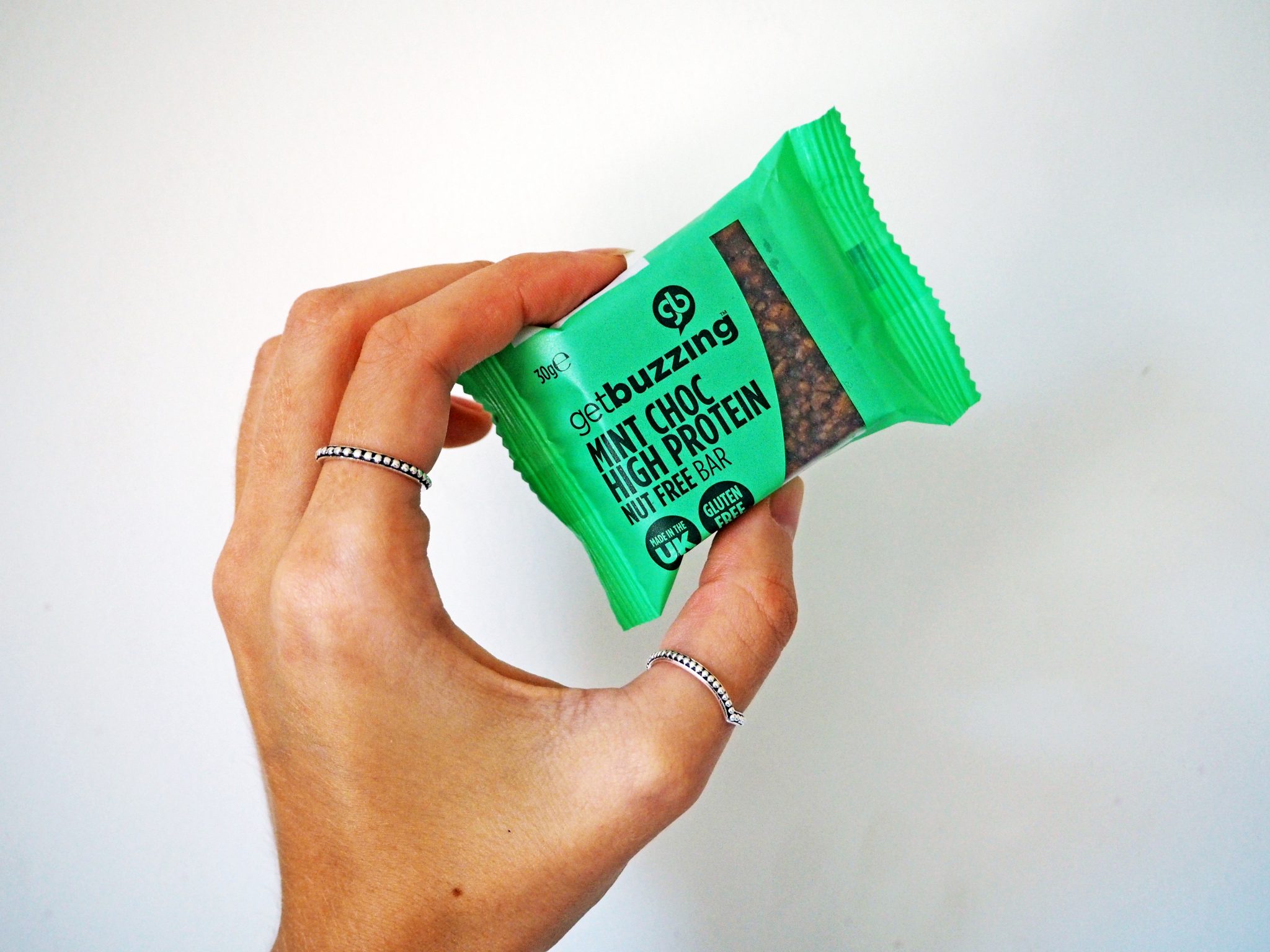 I tried the Mint Choc High Protein bar which is honestly absolutely delicious. The bar comes in full size, or a super cute mini size, which is perfect for throwing in your gym bag for a pre or post-workout snack. I also just like to keep them with me in my handbag or locker in work, if I need a sweet treat or mid-afternoon pick me up whilst working.
The bars are packed with protein and natural ingredients, which is just what I look for when I need something to snack on. This one is also gluten and nut free, so it is perfect for anyone who struggles with intolerances or allergies, as it can be hard to find a healthy option that doesn't include these.
I am totally converted the the GetBuzzing bars, and can't wait to try the other flavours. You can check out their products on the website here.
LL x
*These products were sent to me for review. As ever, all opinions are my own.