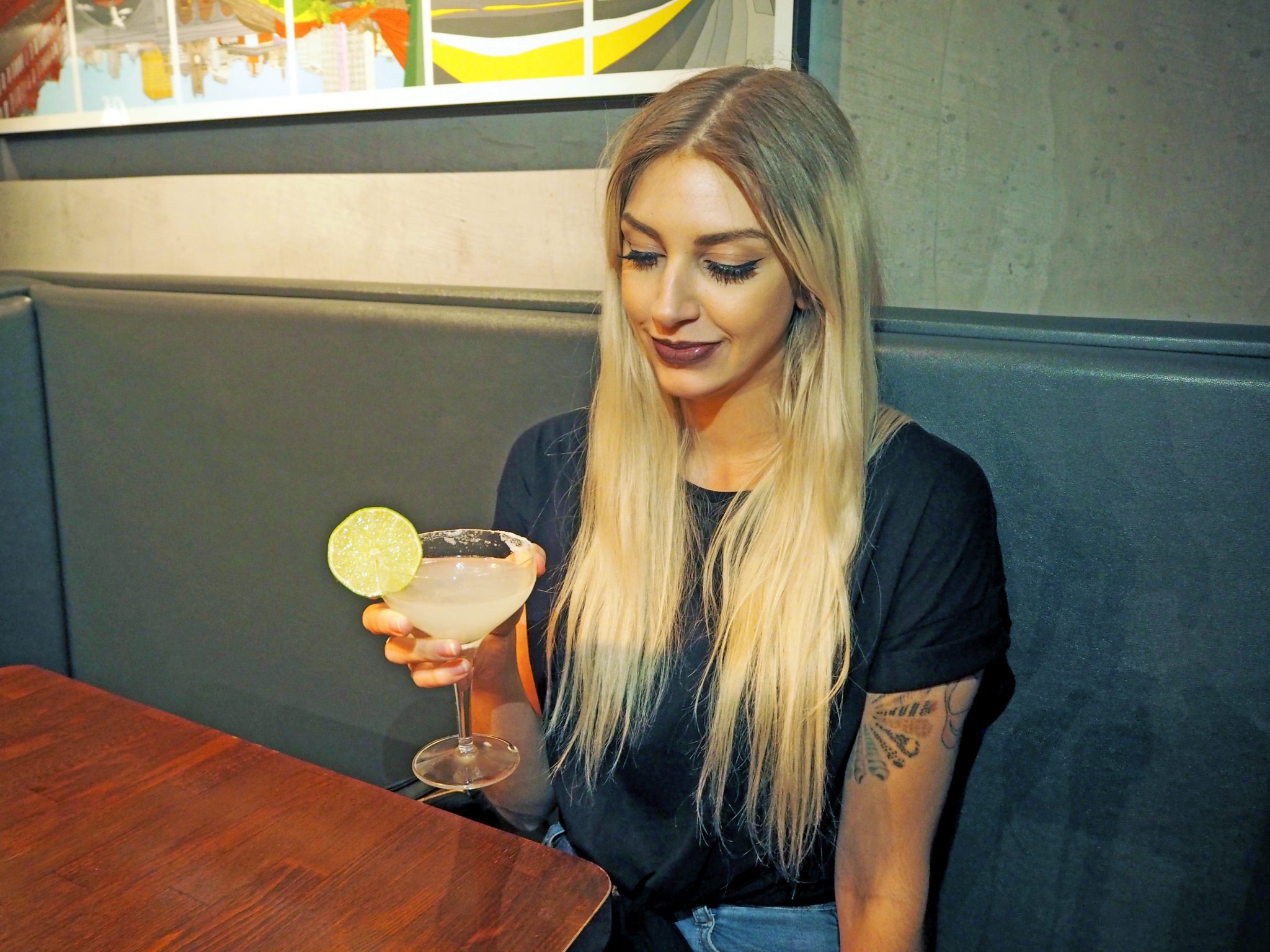 One of Manchester's most popular locations for everything from bowling to dining, drinking to playing pool, and even dancing the night away when most of the city's other bars are closing for the evening – Black Dog offers multiple venues and activities to suit your every need.
I recently visited their Northern Quarter location to sample some of the new additions to their food menu. The menu, available at both their NQ and NWS venues, consists of some epic starters (including a huge sharing platter if you can't decide what to go for), salads, pizzas, burgers & sandwiches, and finally, desserts.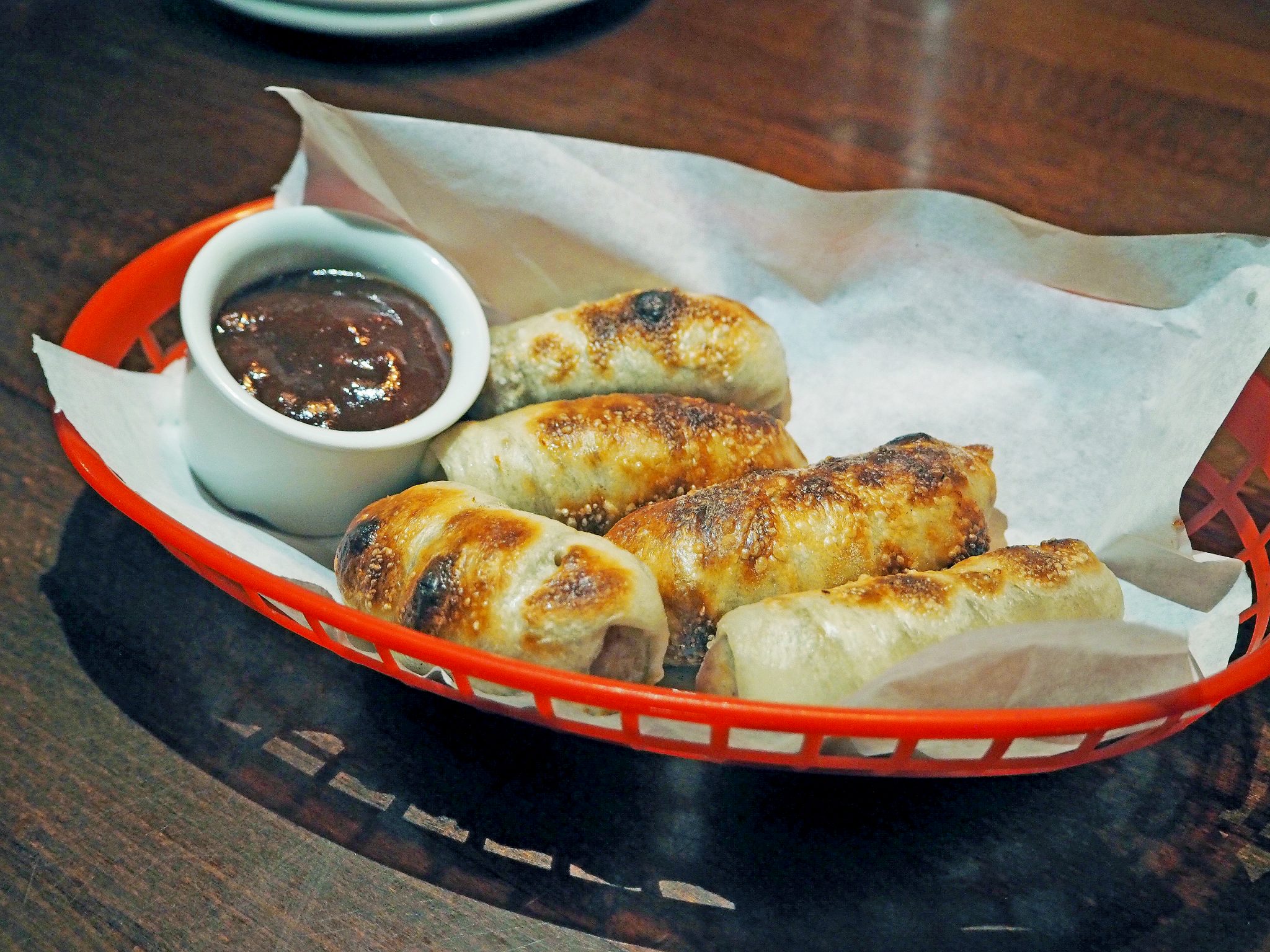 To start, we ordered the Pigs in Pretzel – sausage rolled in pretzel dough, brushed with butter and salt then baked, served with sticky BBQ sauce. This is one of the newer items on the menu, so we had to give it a go, and although I was a little sceptical upon ordering – they were absolutely delicious! Sometimes I find this sort of dish to be quite heavy, but they were lightly wrapped, perfectly cooked and full of flavour.

For our mains we decided to share the new Philly Pizza – a stuffed and rolled pizza base filled with ricotta cheese, beef steak, fried onions, peppers, and mozzarella, served with american cheese sauce for dipping. I love the folded base and sauce for dipping, this was a great twist on a usual pizza so I'd like to see more flavours in this for sure. The toppings were also tasty, although I do prefer tomato on my base rather than white pizza, so if you aren't a white pizza lover, this one might not be for you.
The second main we tried was the Southern Fried Chicken Burger – buttermilk marinated chicken breast, jack cheese, spicy slaw, lettuce and tomato, with coriander mayo. The burger was probably the favourite of the two – the meat was very juicy and cooked in a delicious marinade, finished with a seeded bun.
We were truly stuffed after this despite only sharing a starter and having a main each, so unfortunately there was no room for dessert, but I did have my eye on the Oreo Cookie Cake – which comes served with salted caramel ice cream (drool)! Overall, the food was delicious – great portion sizes, really well priced and all super tasty. The menu has a bit of something for everyone, and is a great spot to hit after work with friends or at the weekend for some food and drinks.
Black Dog also have some great offers including lunch deals, 50% off on Monday, and 2-4-1 on pizza every Tuesday! You can check out the food menu here, or visit the Black Dog website here.
LL x
*The food and drinks were kindly provided for review. As ever, all opinions are my own.