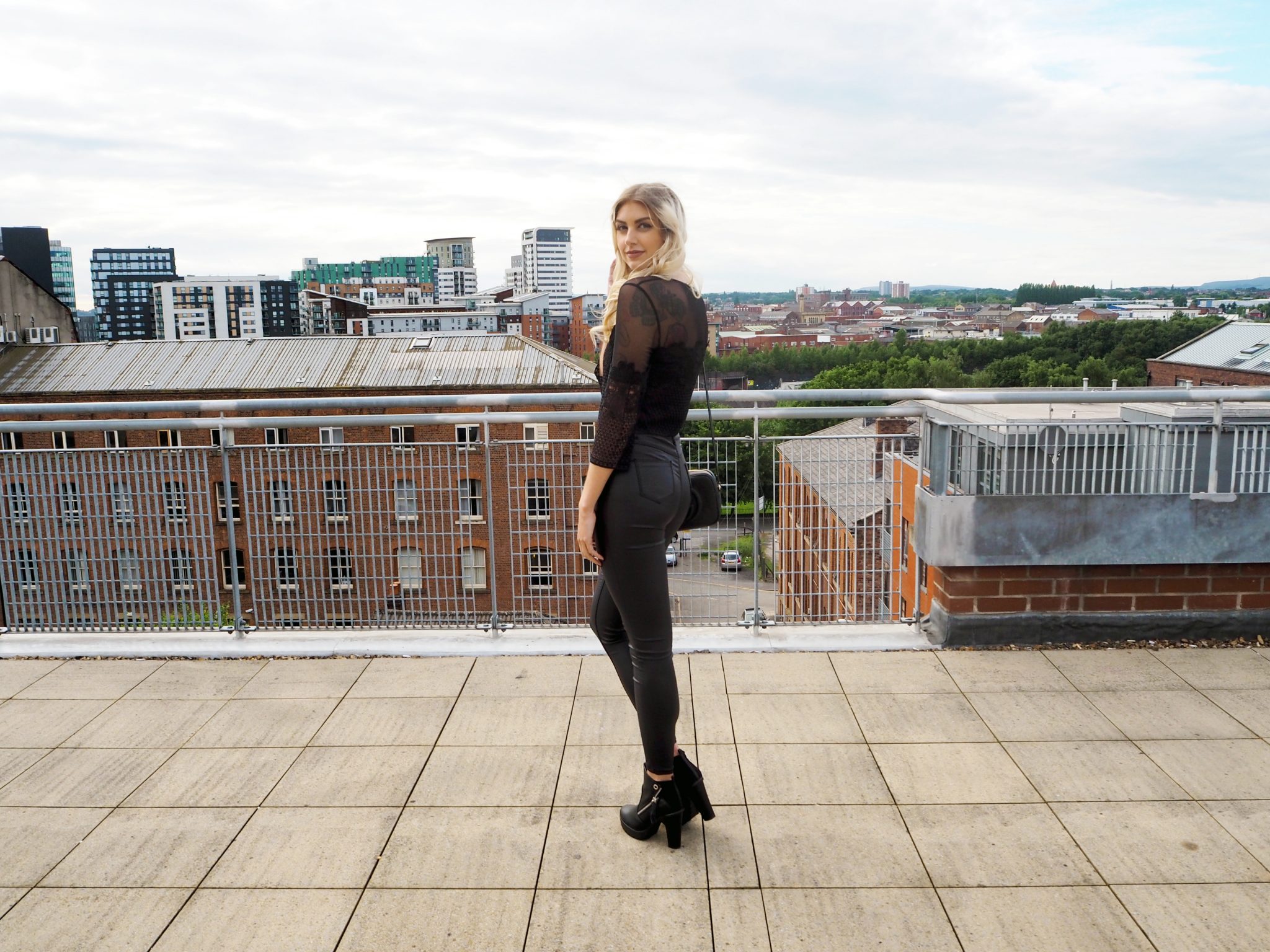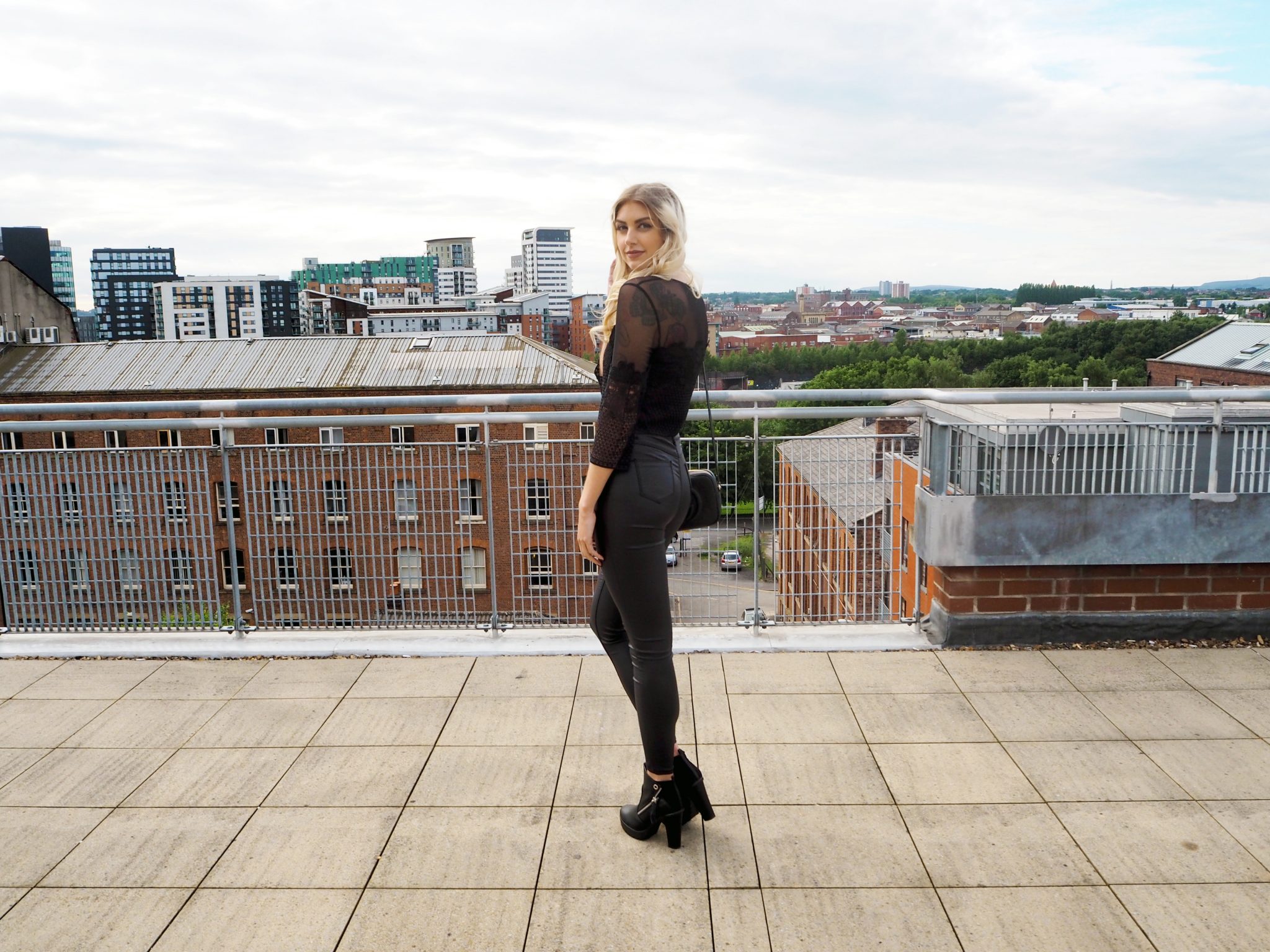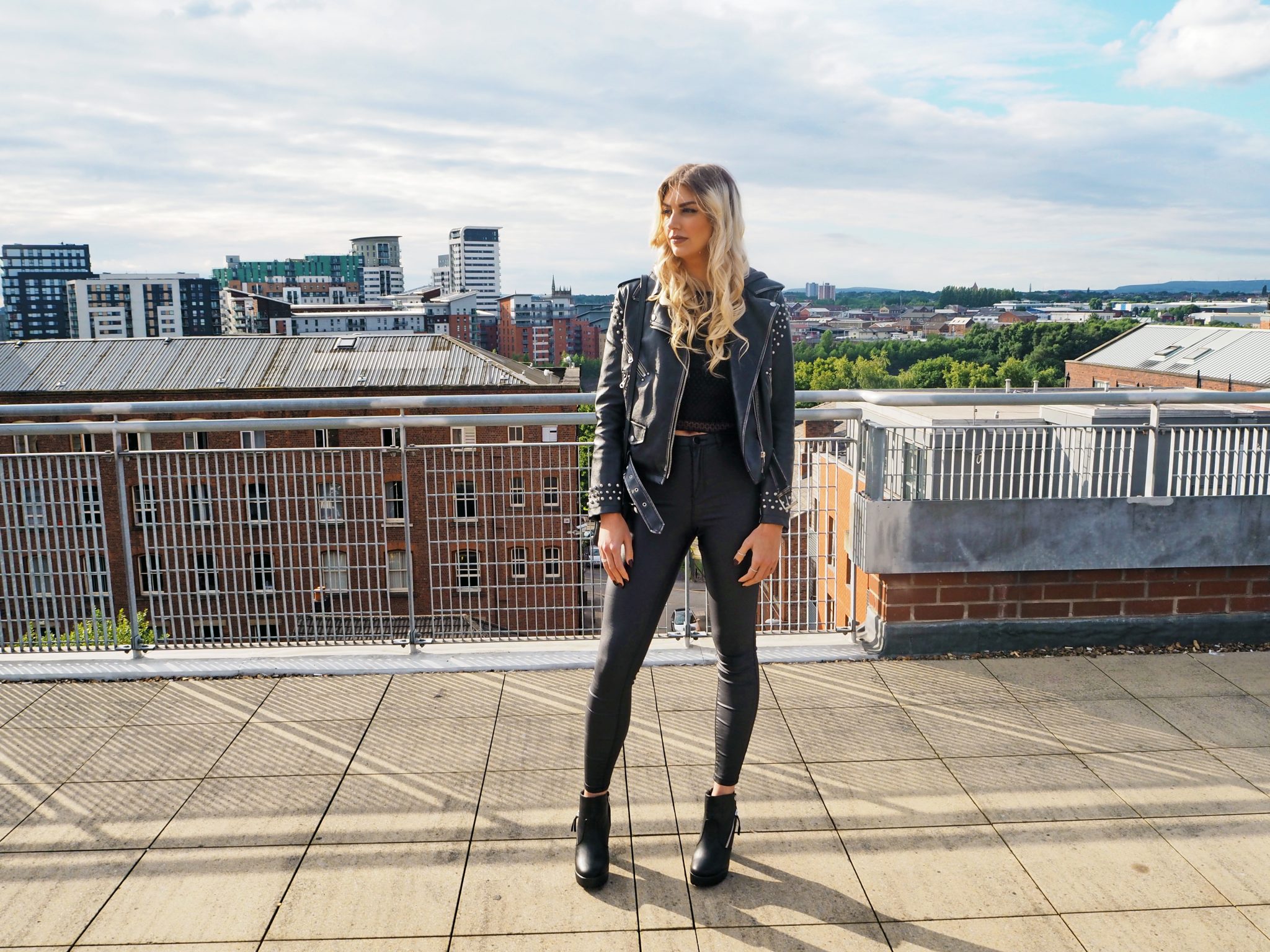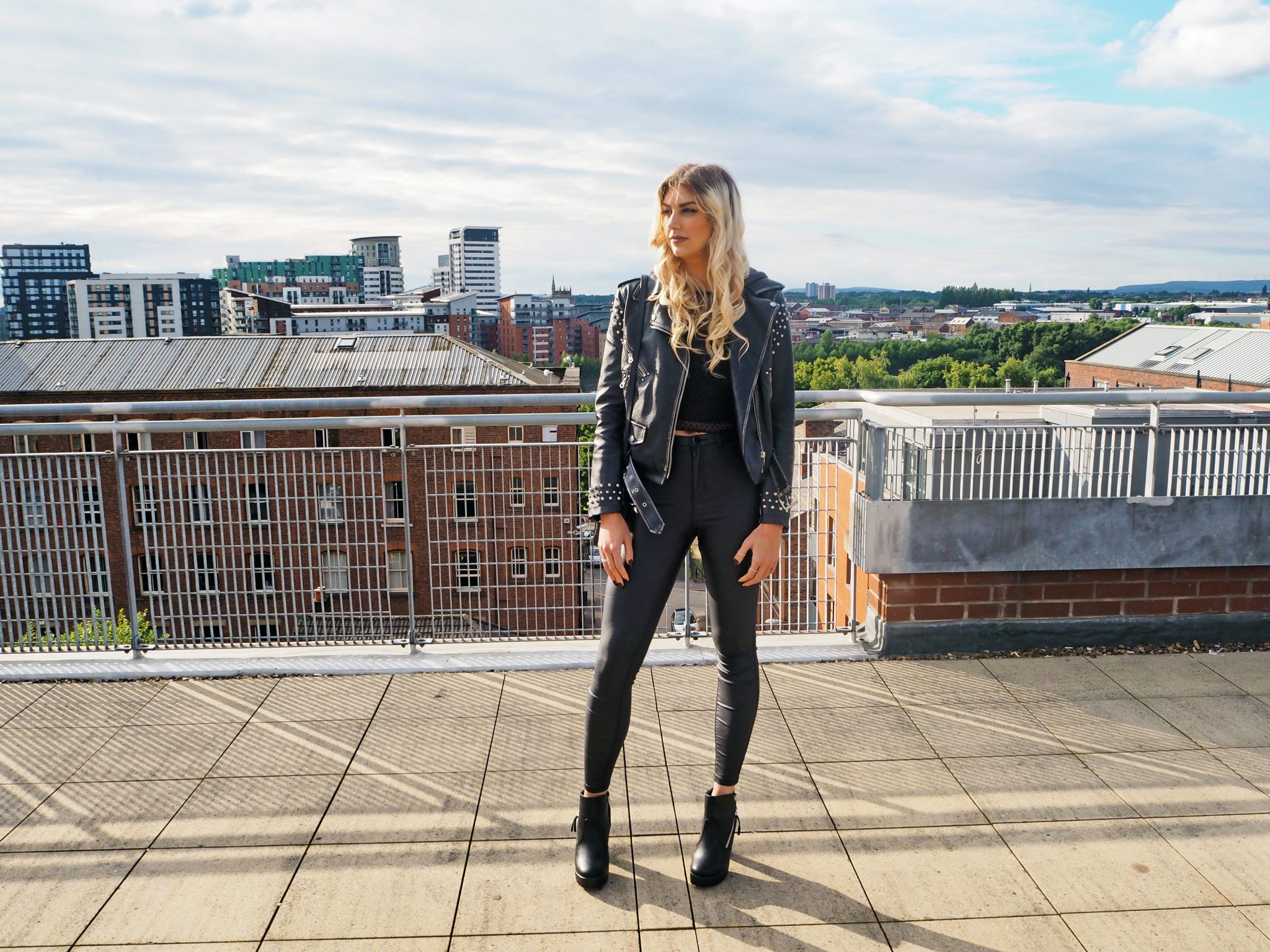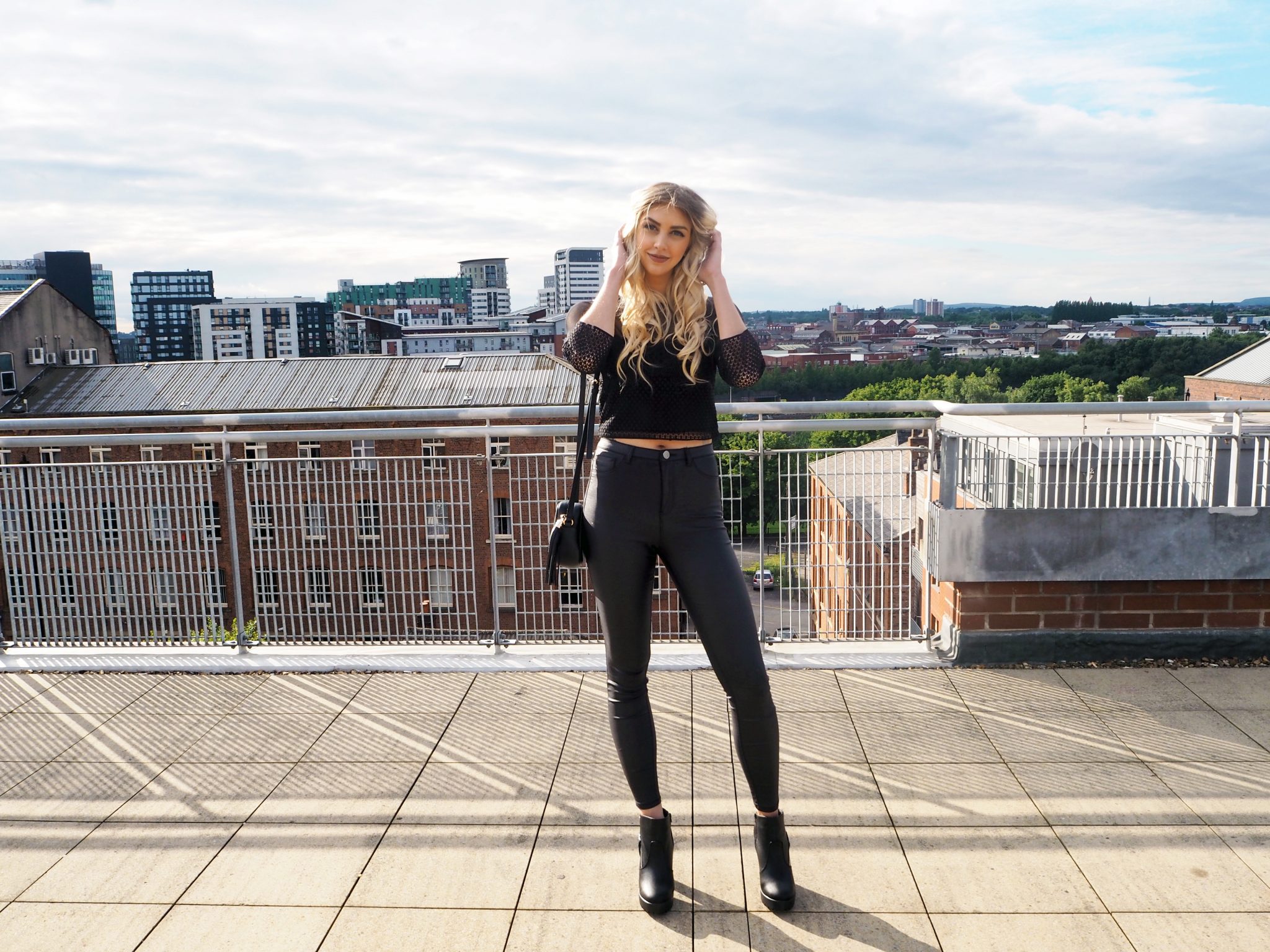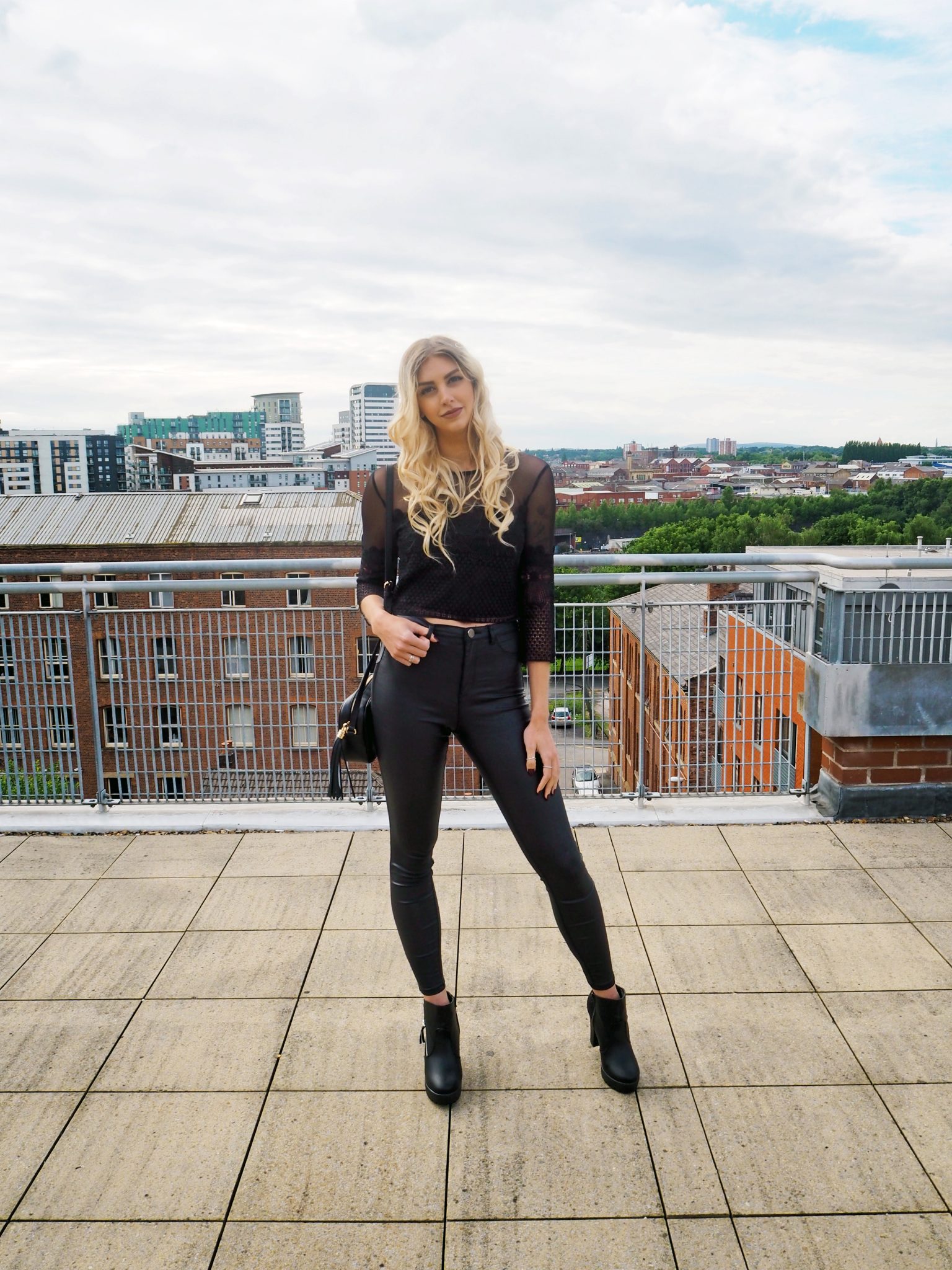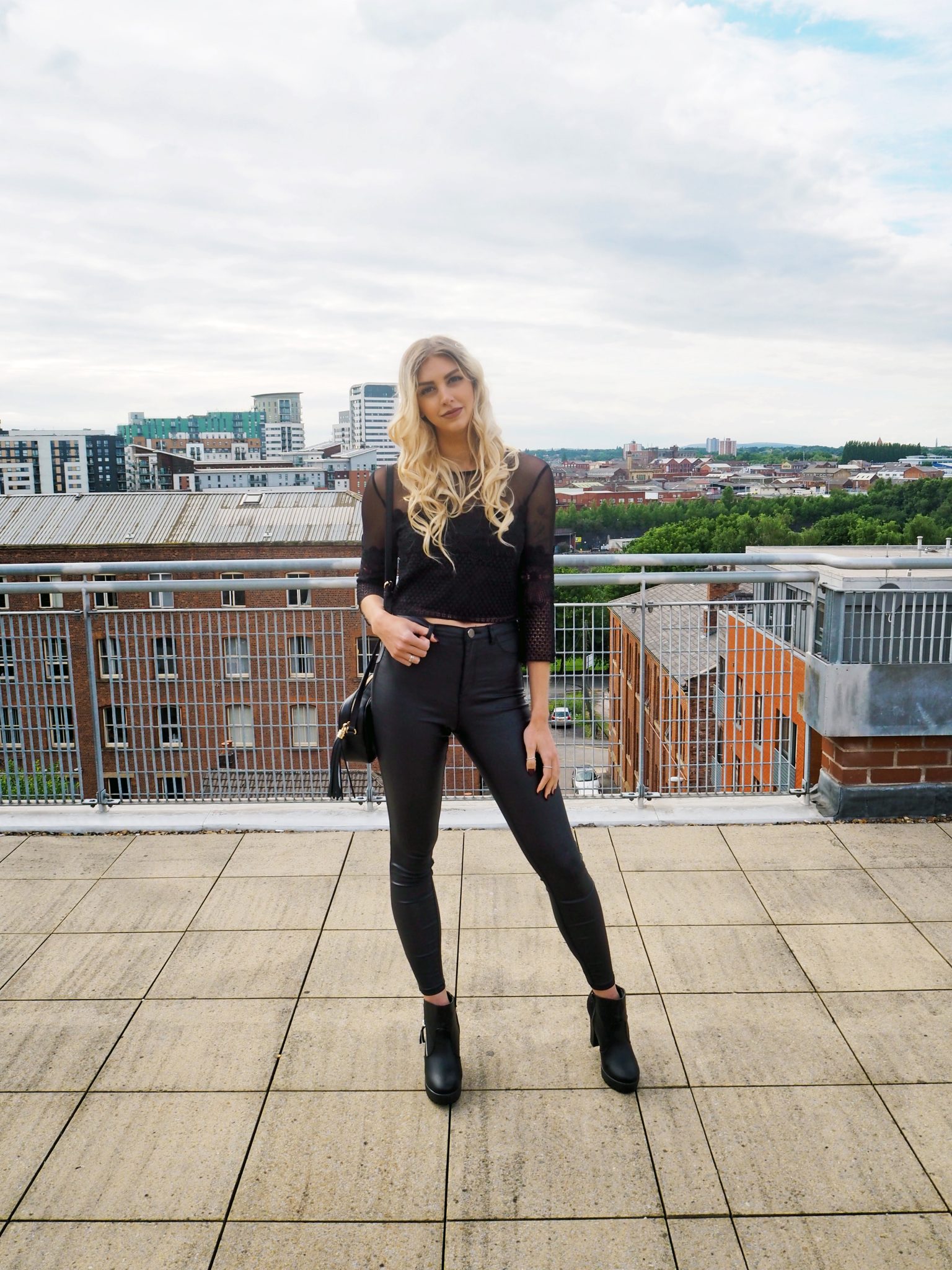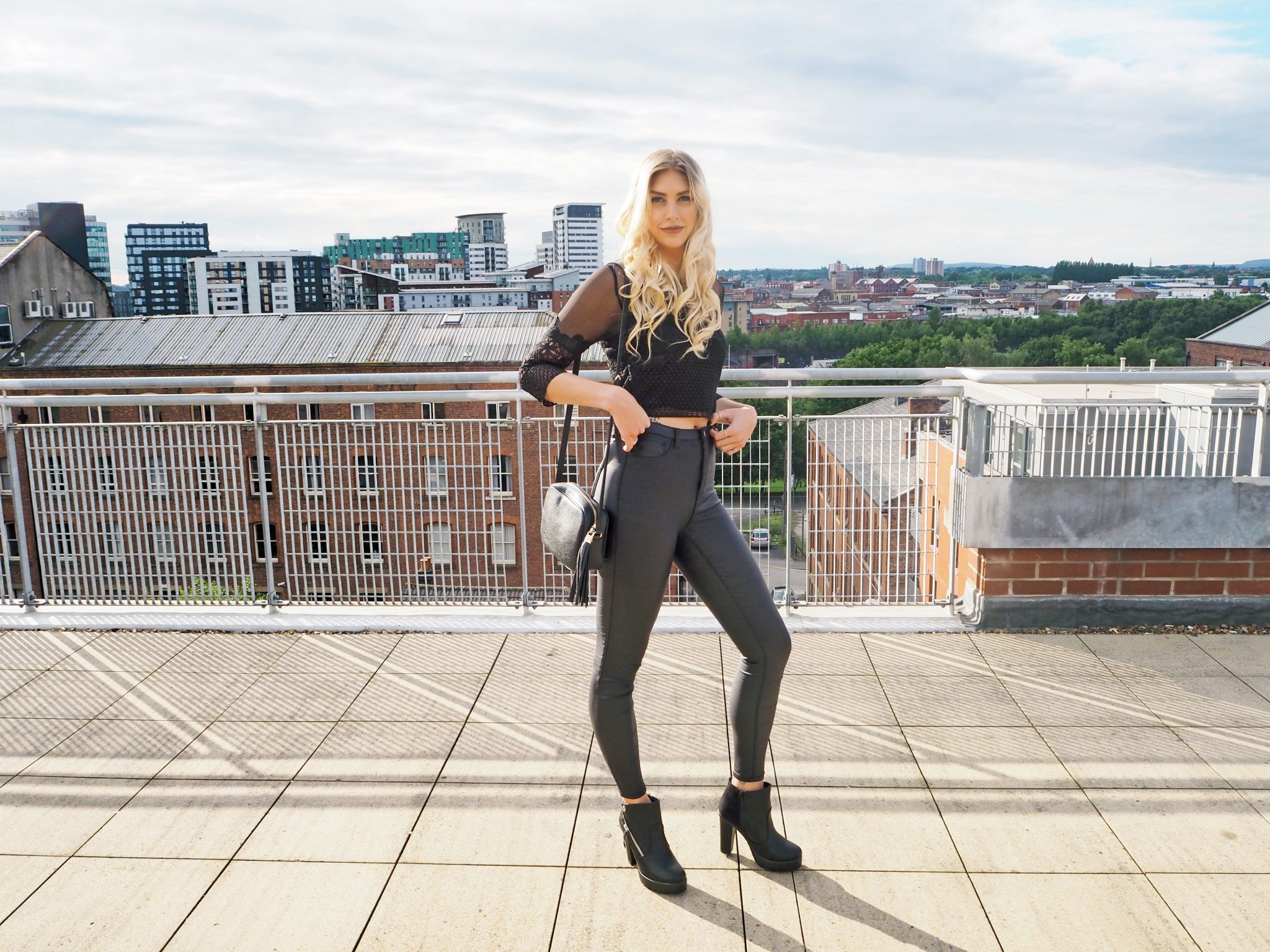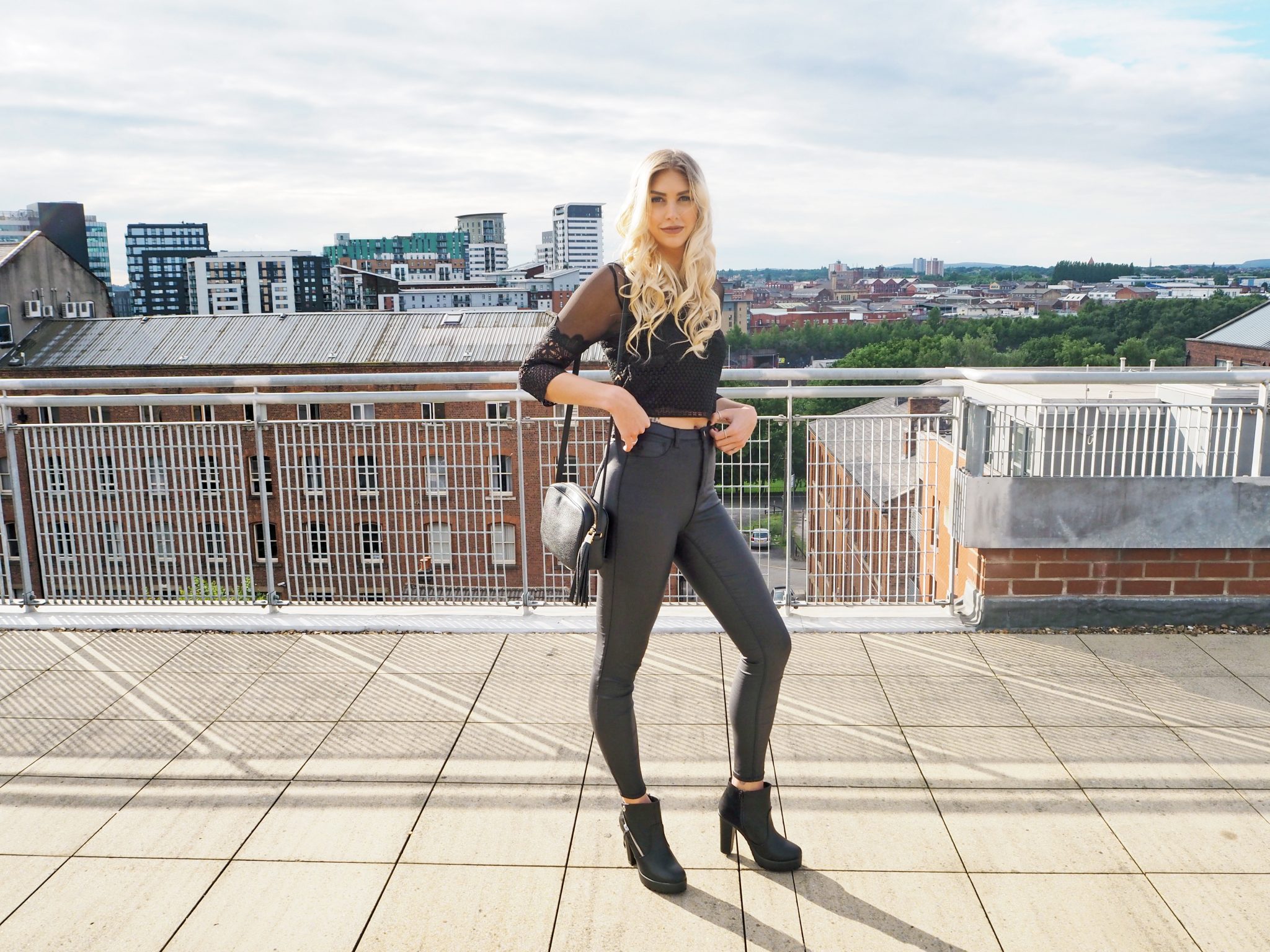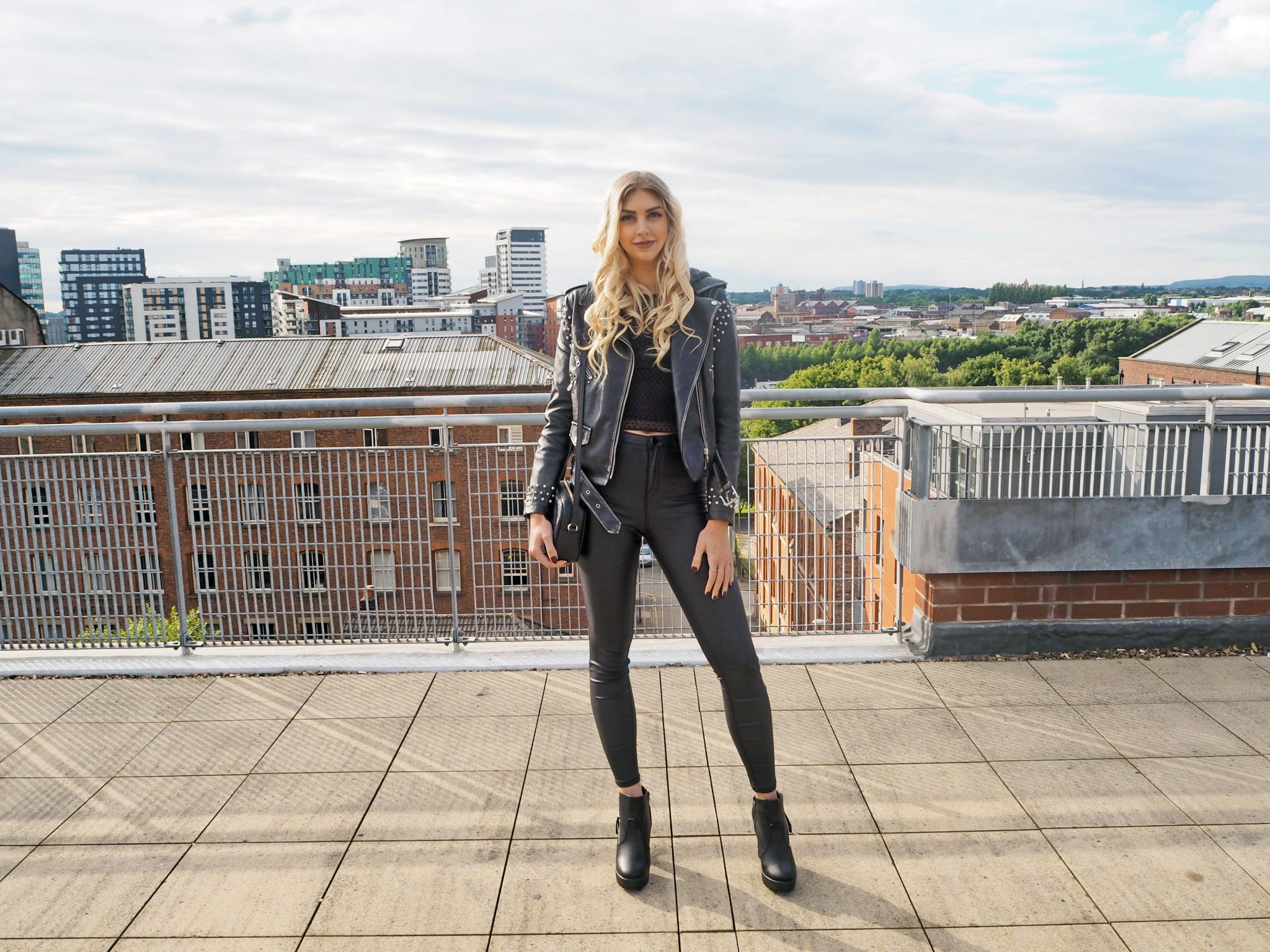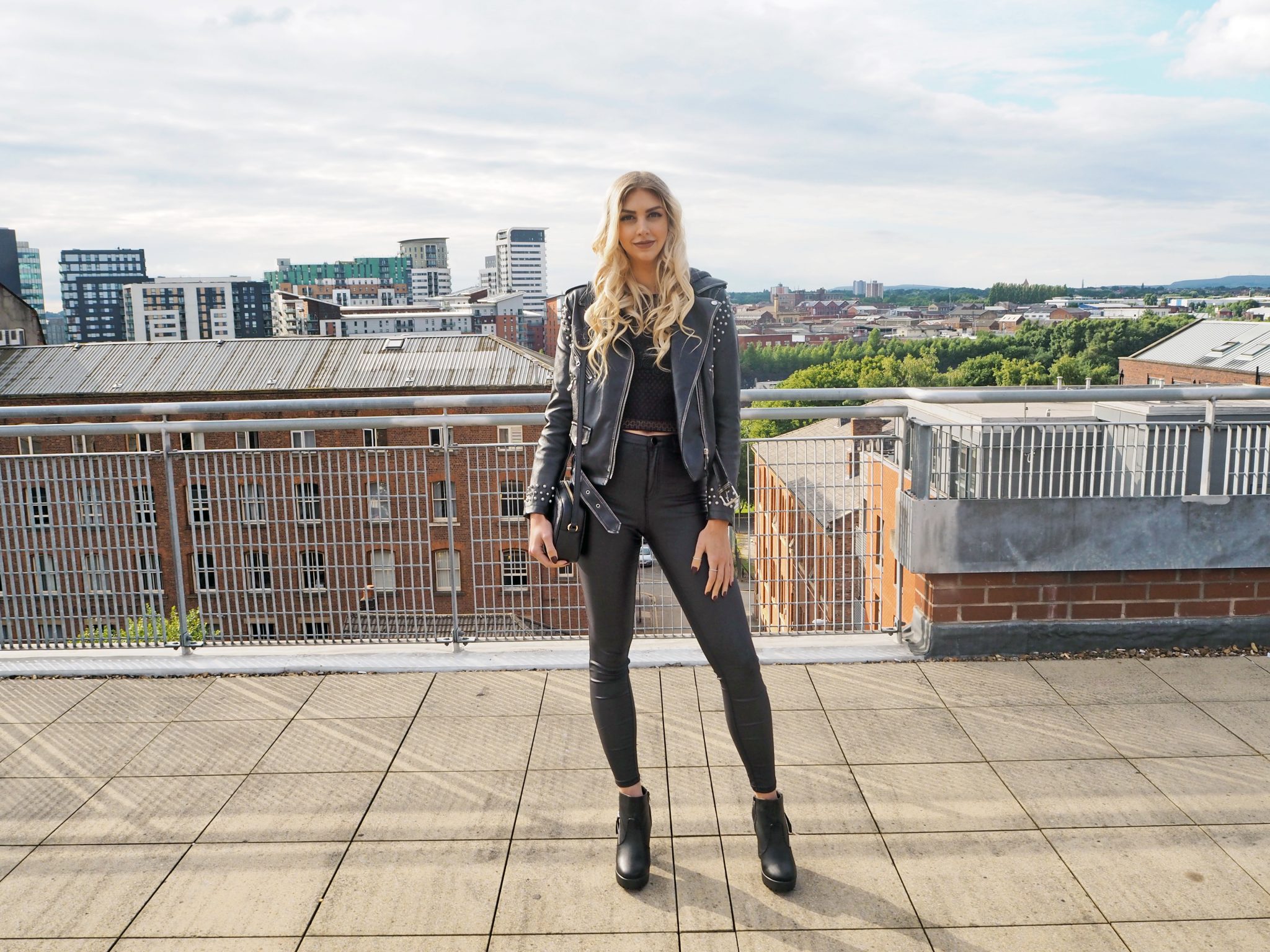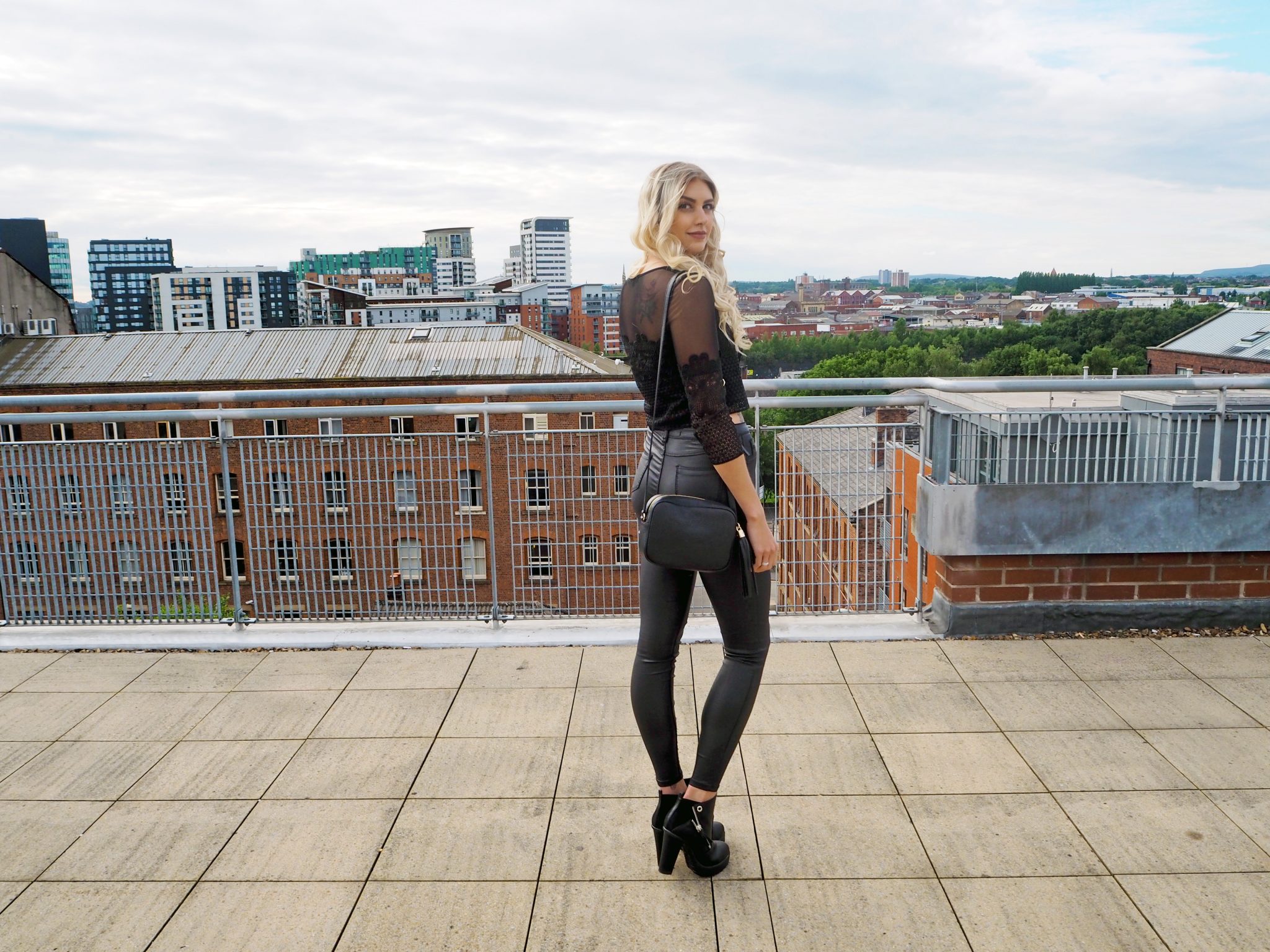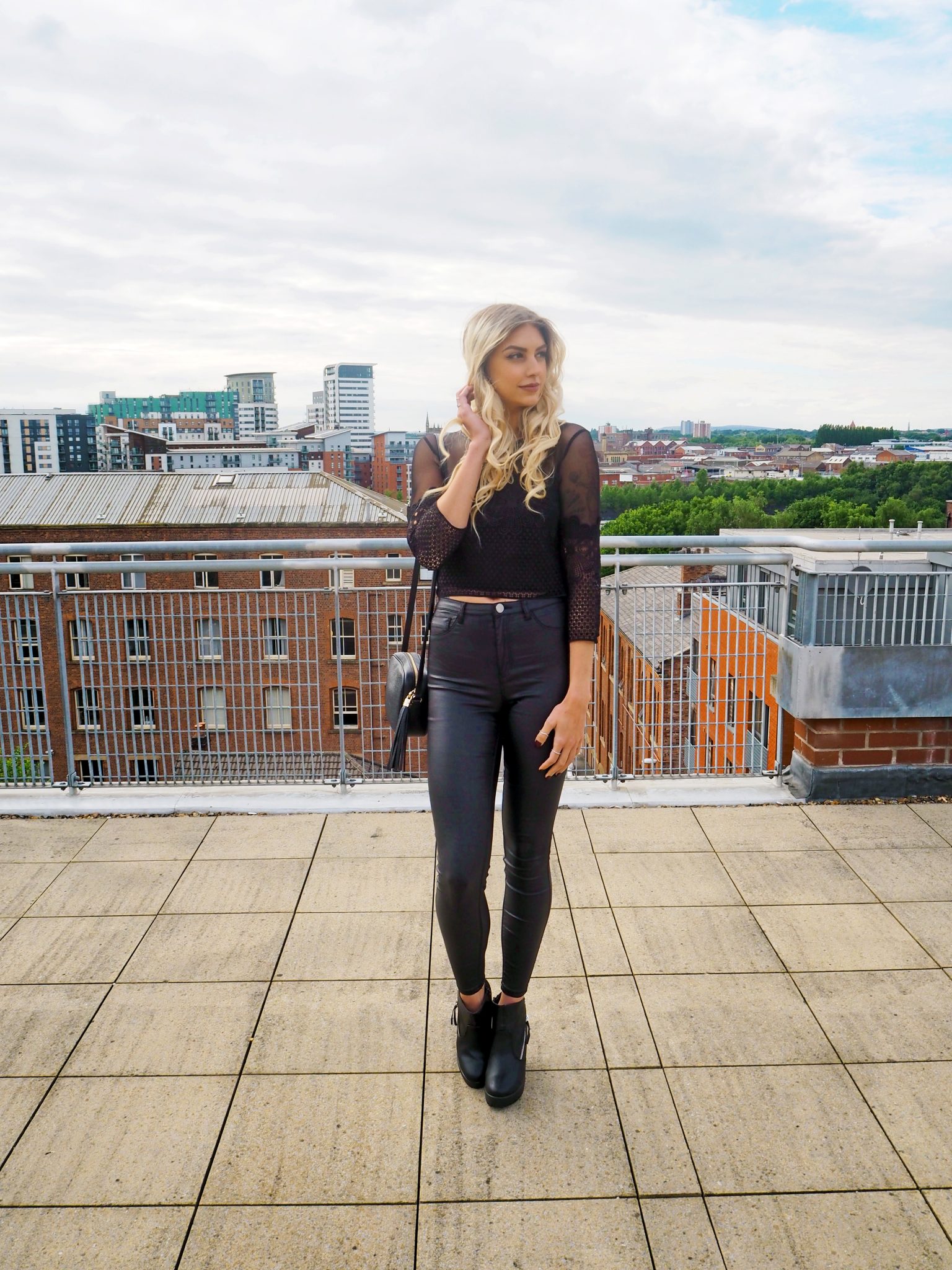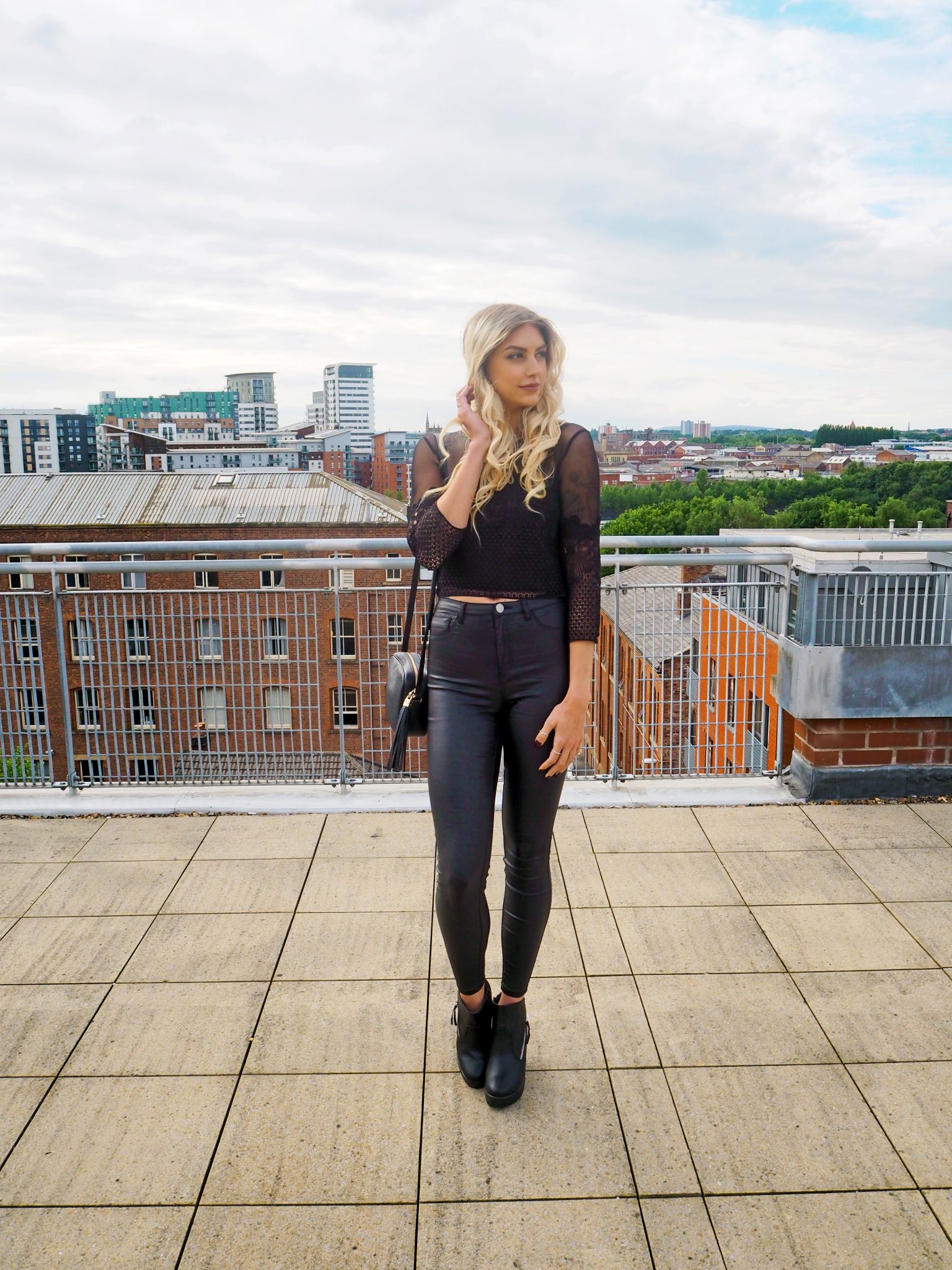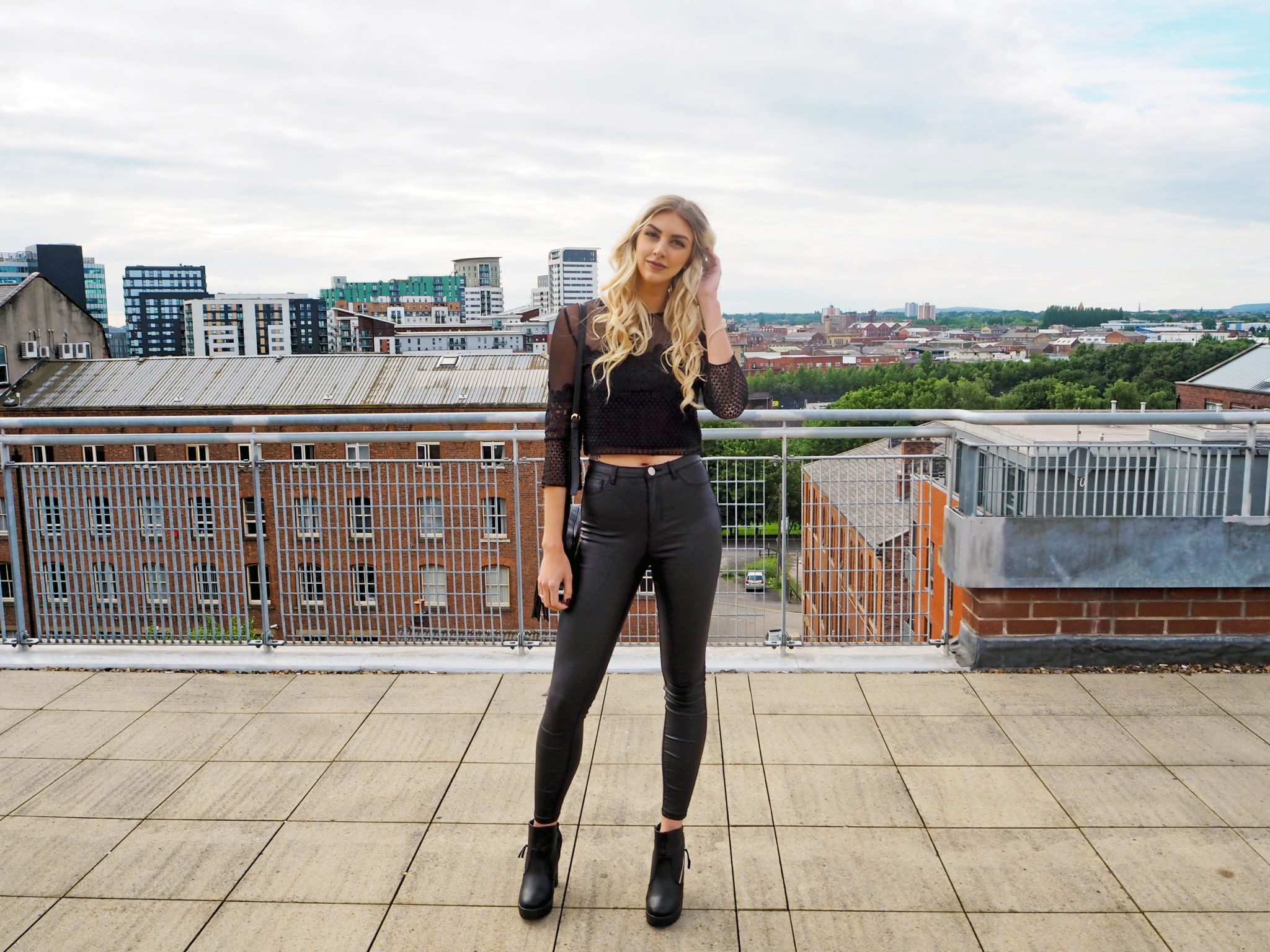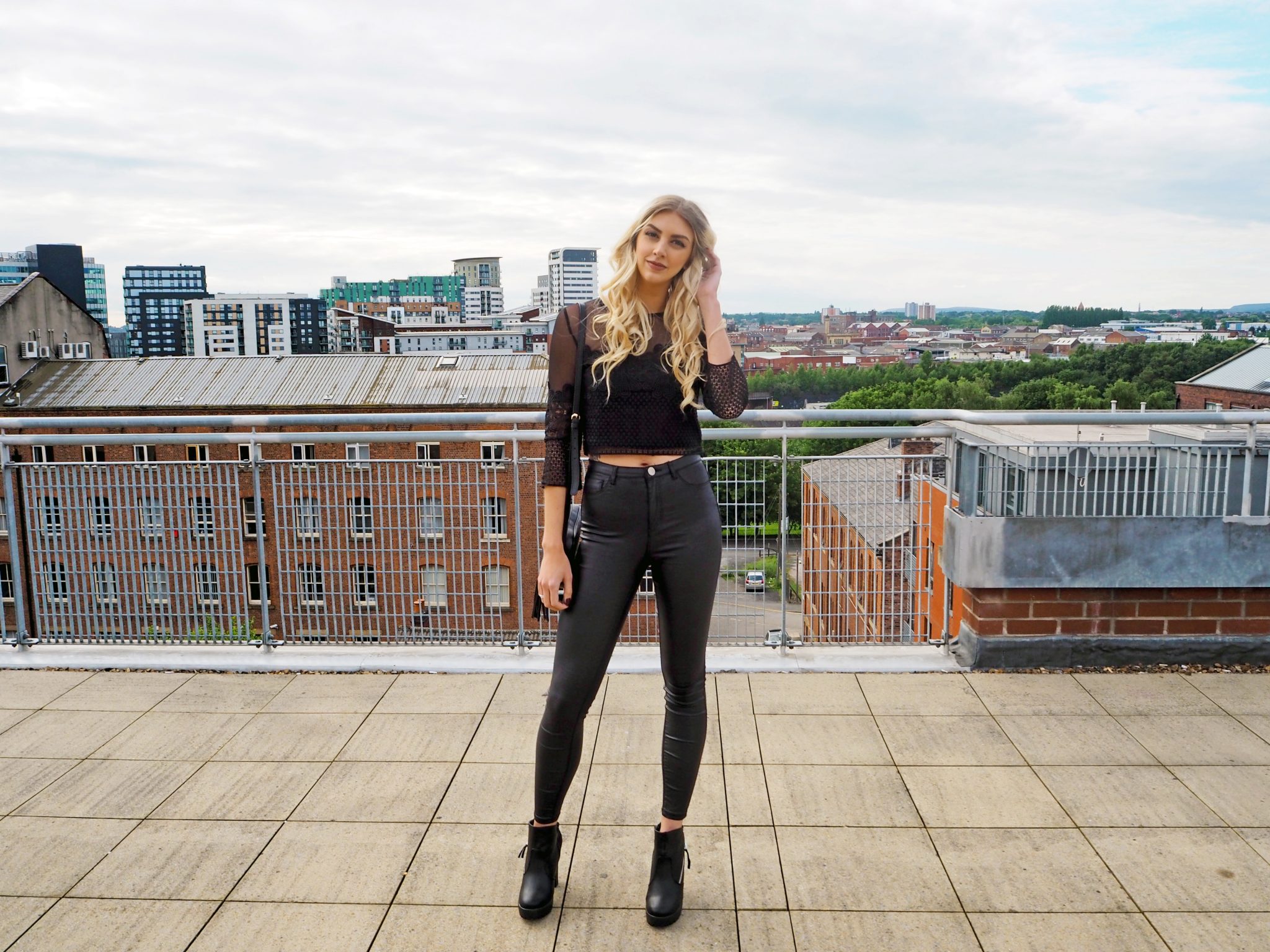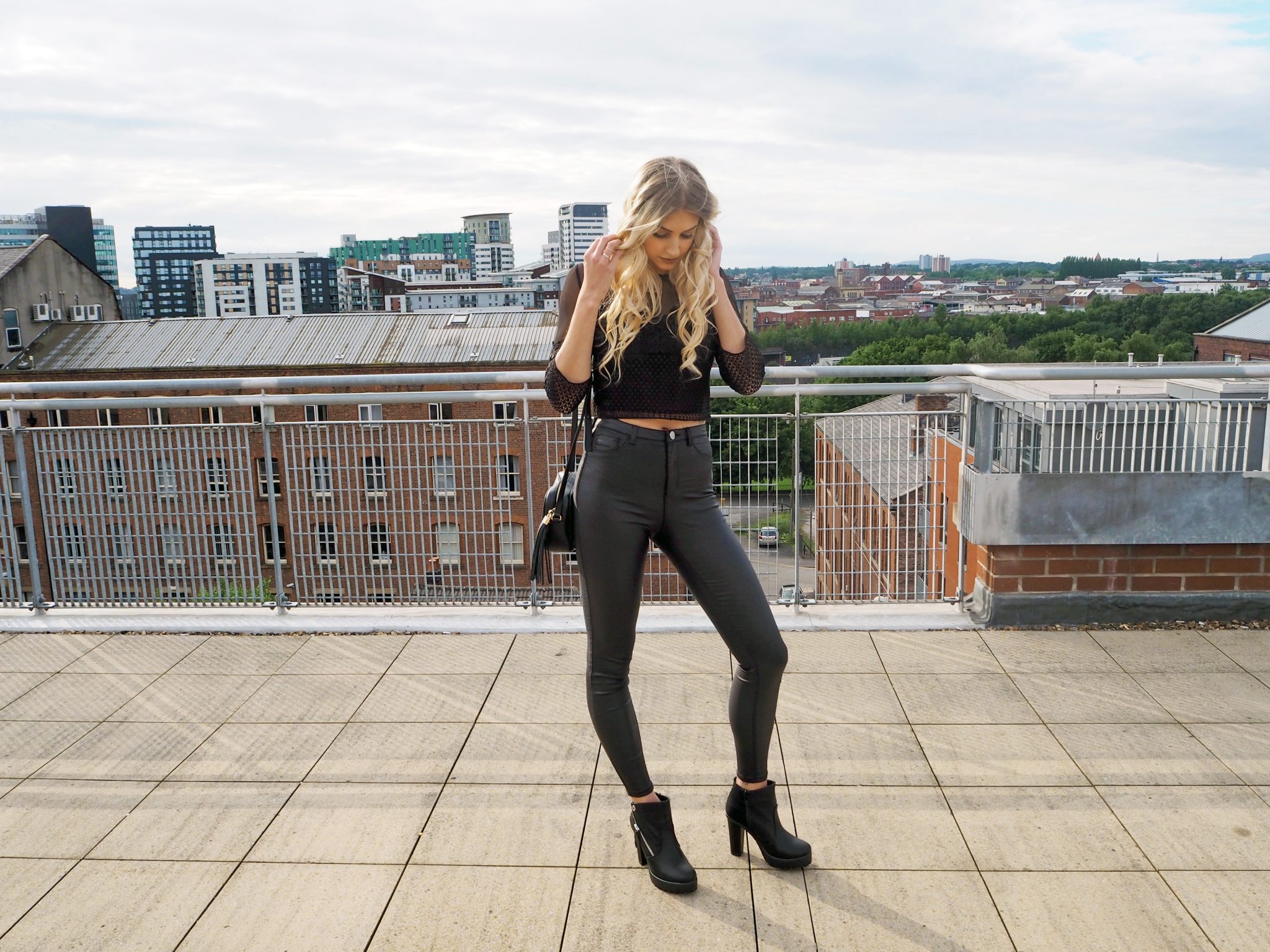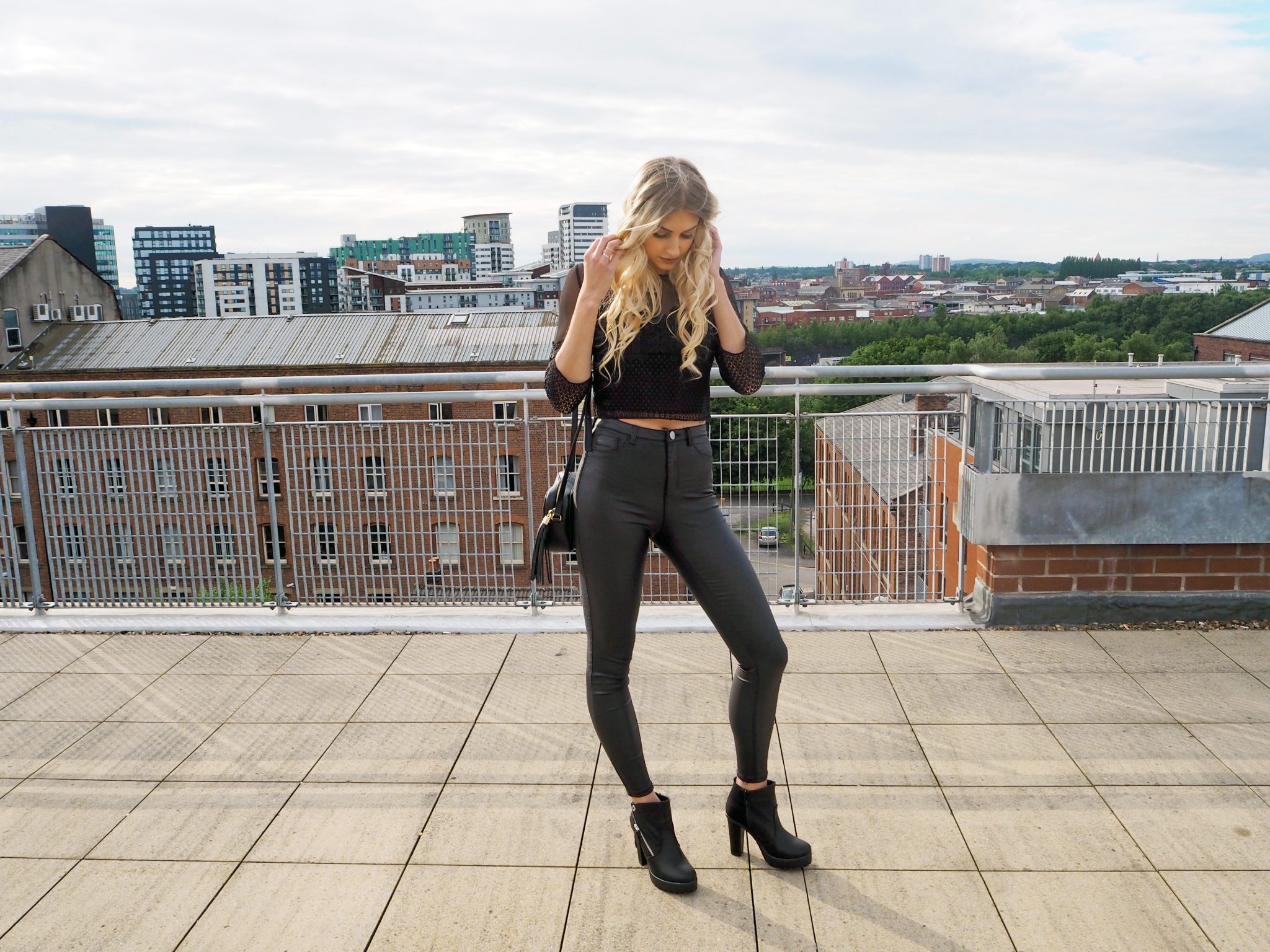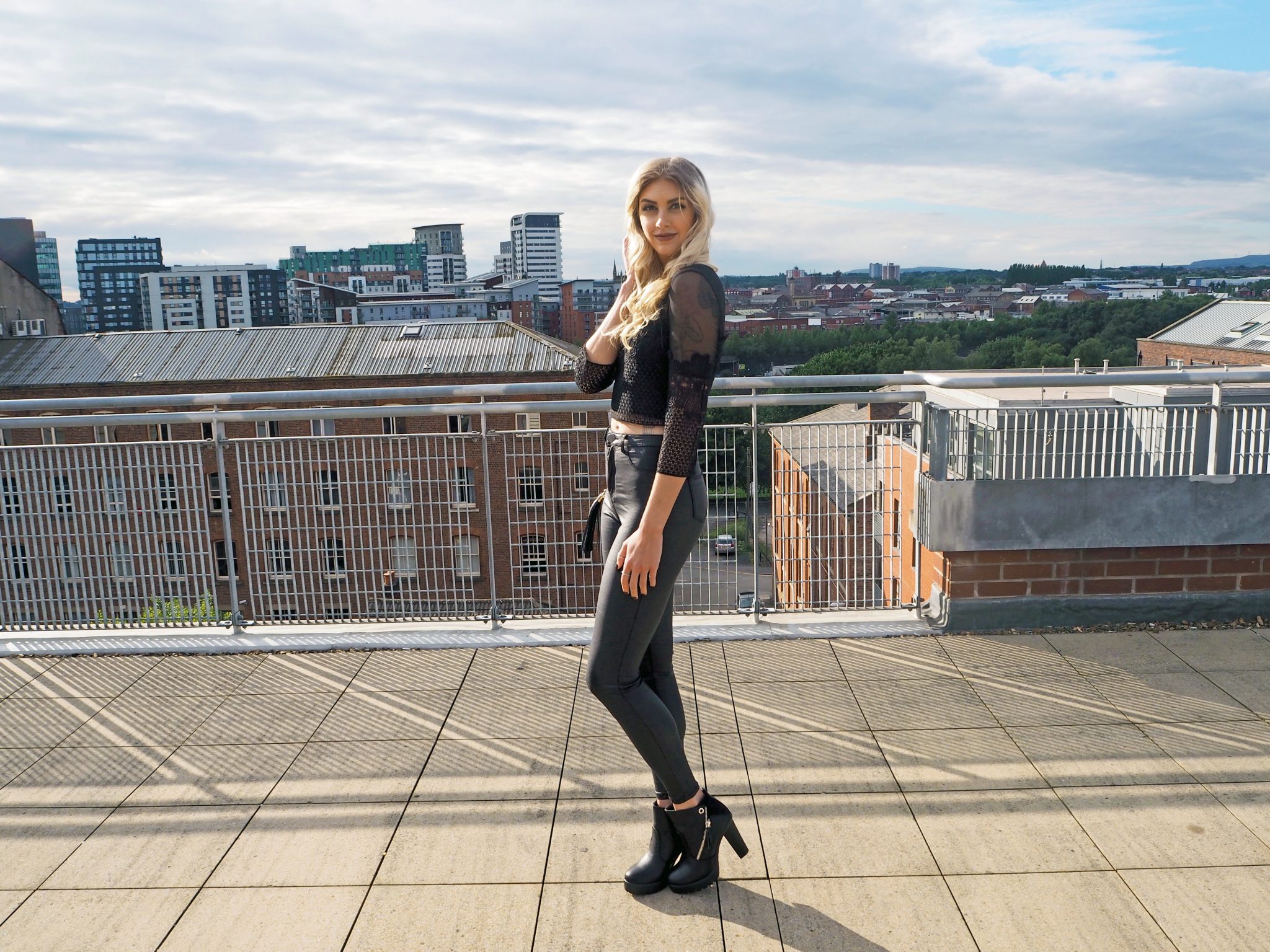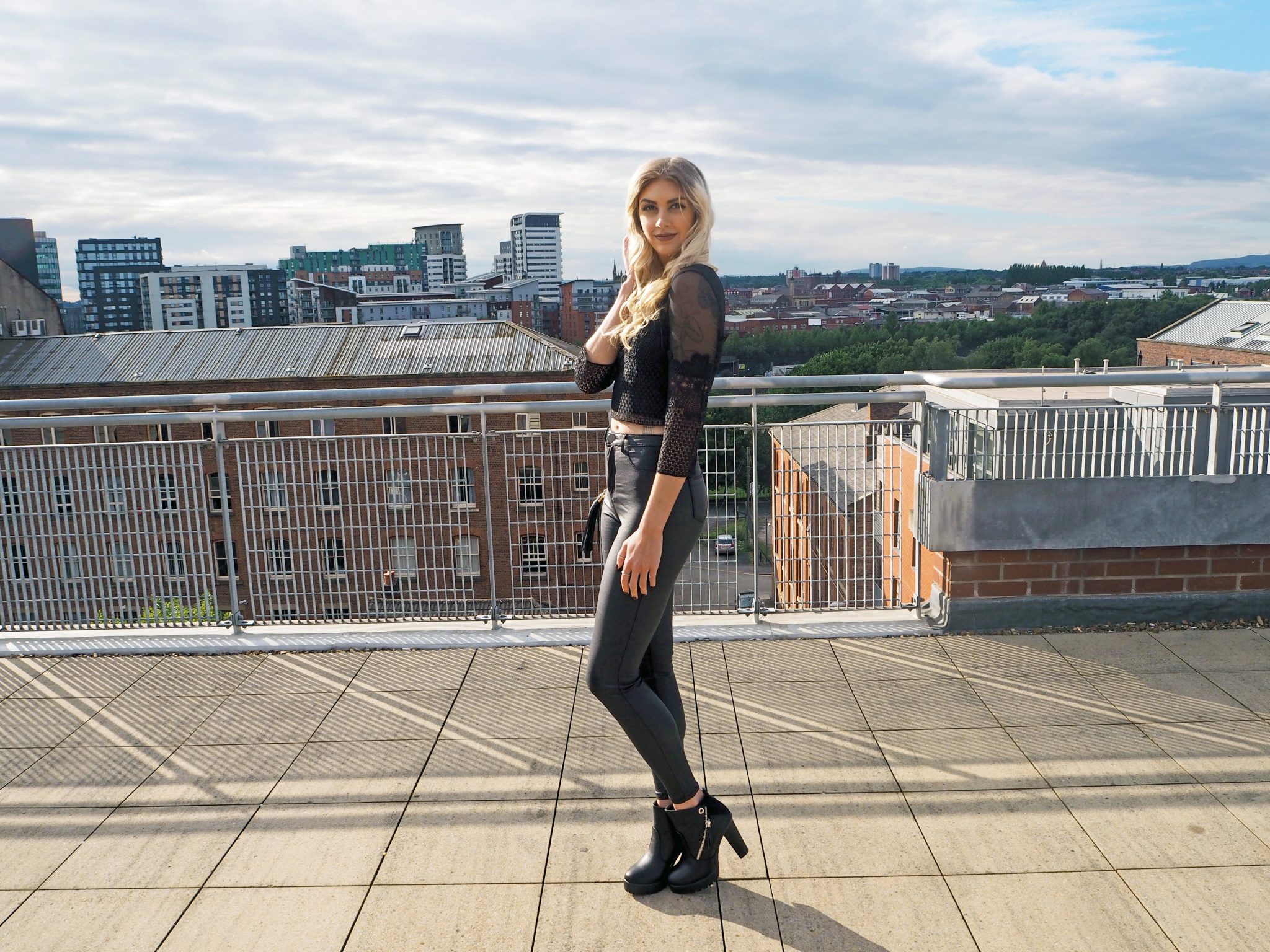 It feels like I'm only just really getting into my more summery outfit posts, but having to start thinking about my autumn wardrobe already. The evenings are very slowly getting duskier, and my hope of getting anymore wear from my denim shorts this year are gradually fading too. The darker wardrobe is making it's return (not that it ever left), so true to my usual form, here's an all black outfit for my summer-autumn transition.
This one is more of an evening look, and although it is all black, the top is cropped and has sheer mesh sleeves, so it is perfect for late summer evenings, maybe for dinner or drinks and sitting outside whilst we still can.
I love the contrast of the lace and floral design on the top, against the coated jeans and biker style booties. Any look that throws together two opposite styles and really makes them compliment each other is a total winner in my books. This look is sort of cool biker chic matched with delicate lace florals, but the colours and the contrast in texture and pattern really work together.
Top – New Look
Jeans – Primark
Boots – Just Fab
Handbag – Gucci
LL x