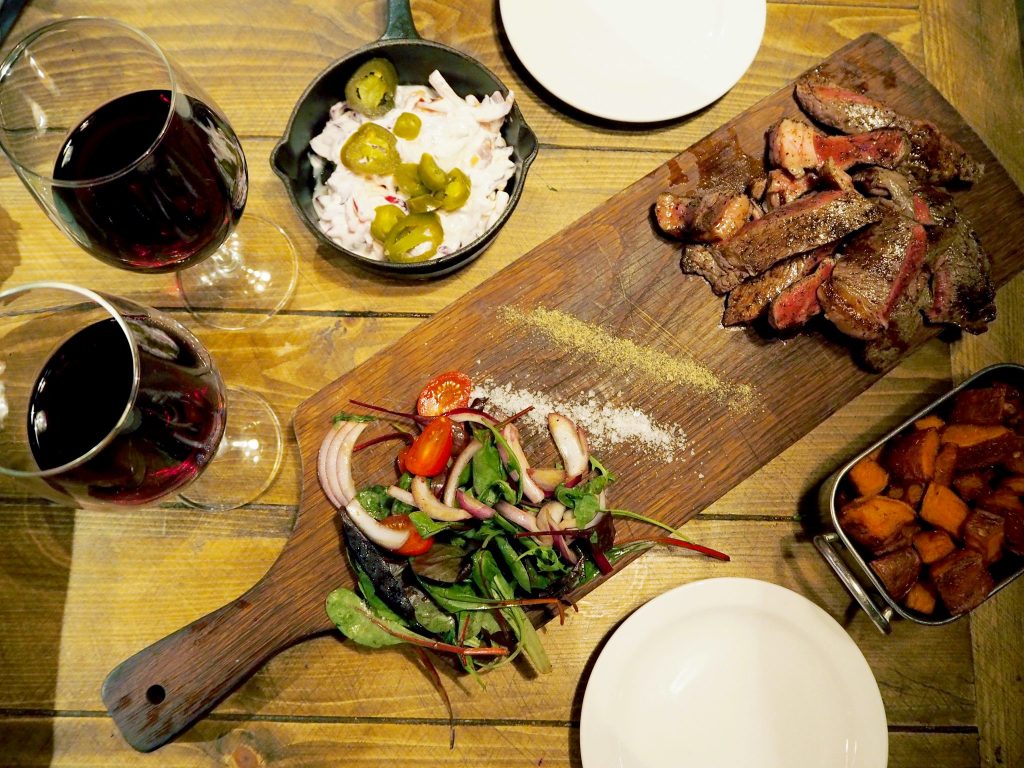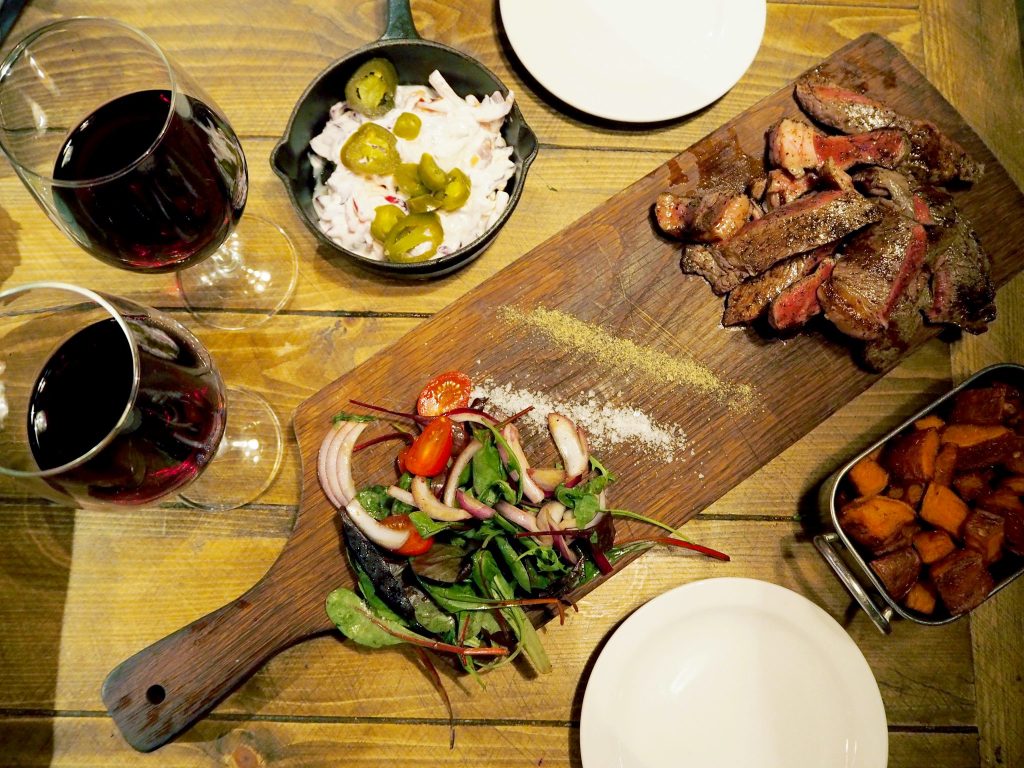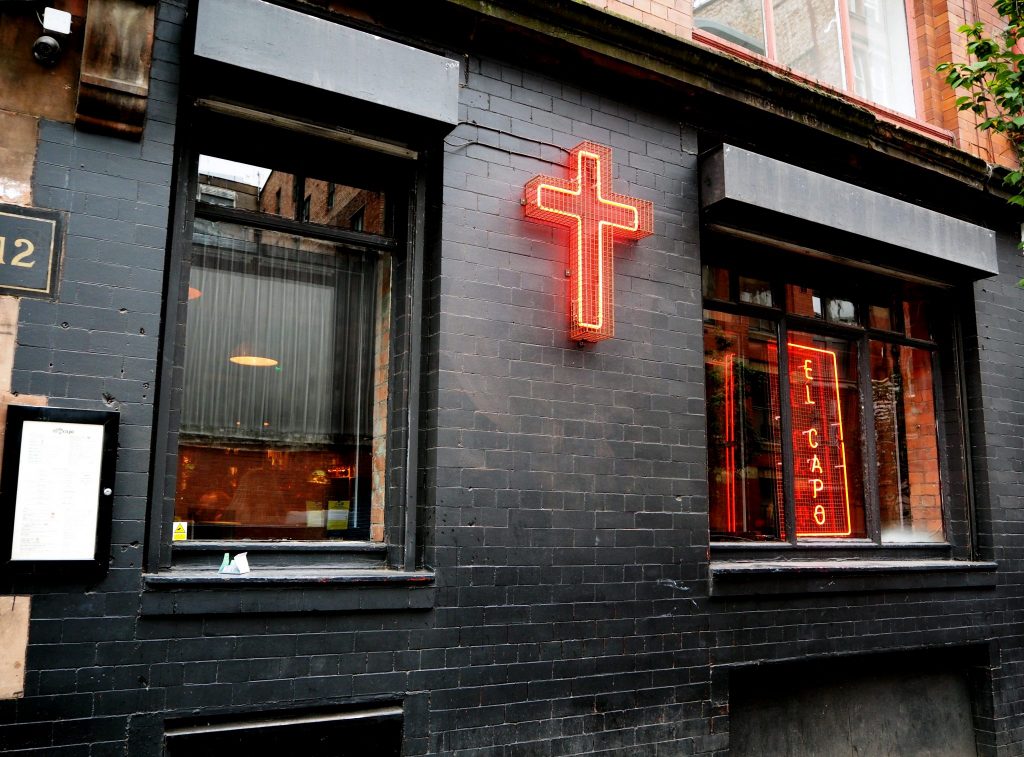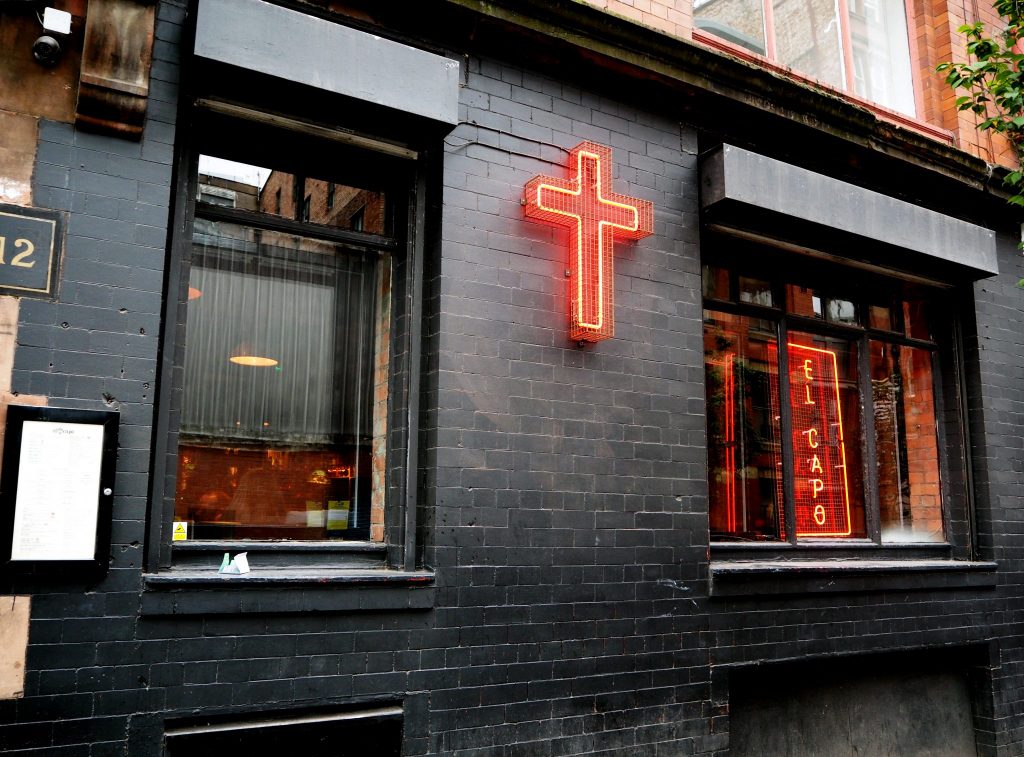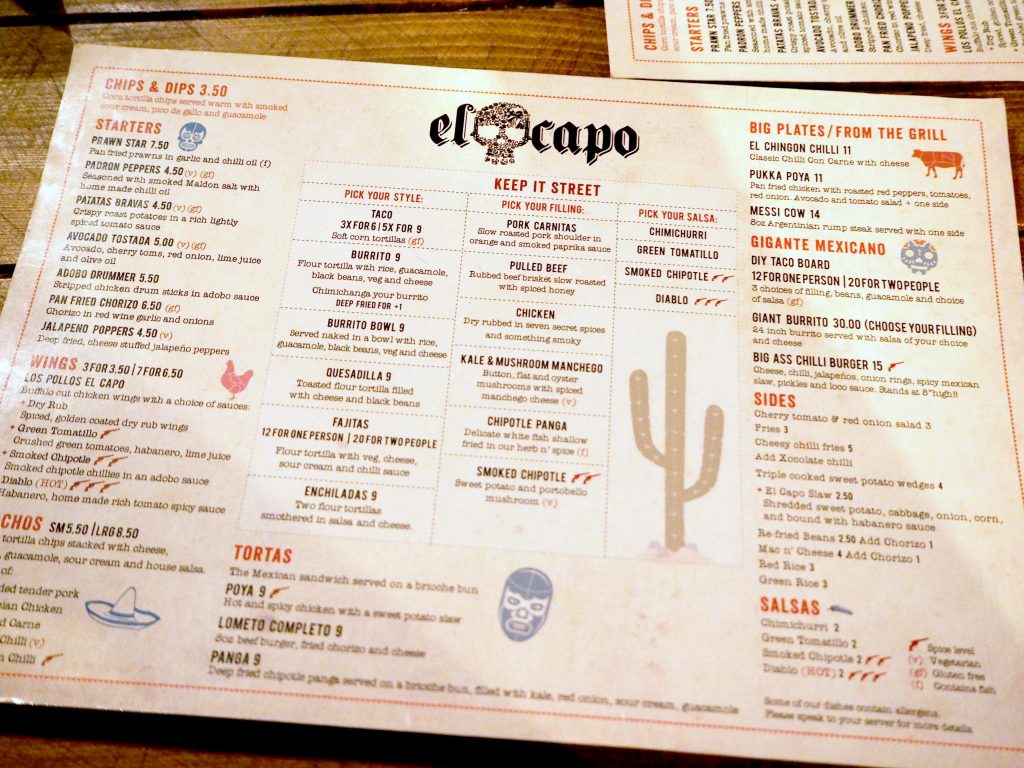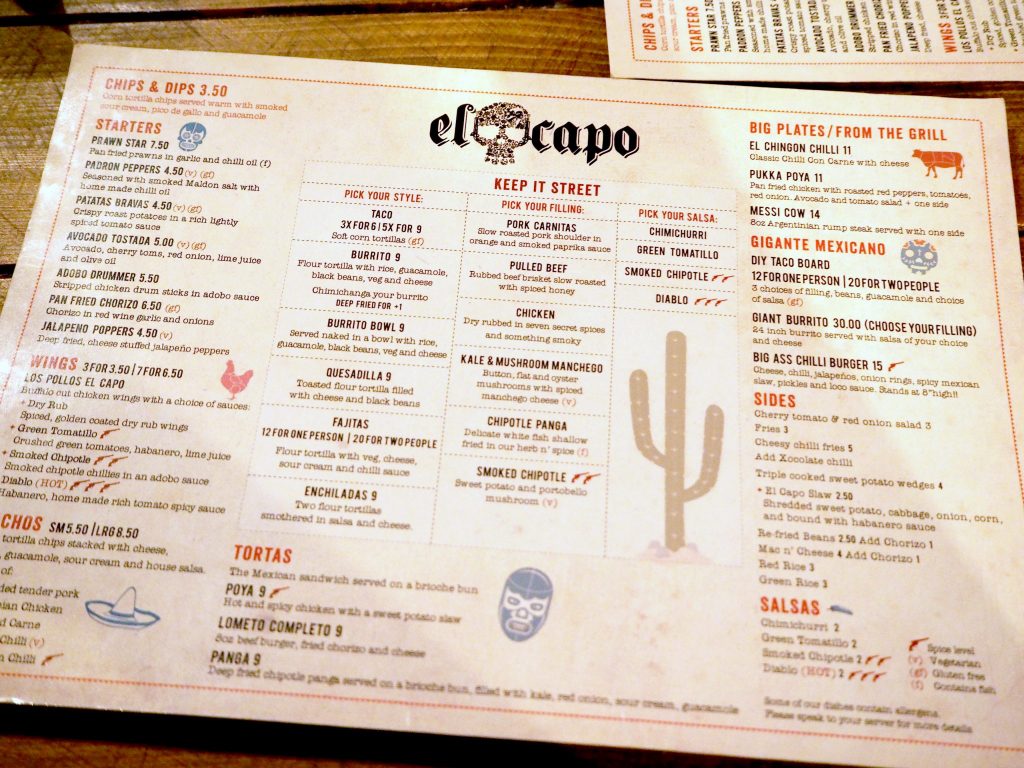 If you live in Manchester or have ever visited the city, you will know that there is an abundance of restaurants and eateries to choose from; something to suit every tastebud, budget and dietary requirement. I am a huge foodie, and consider myself very lucky to live right in the hub of so many amazing food venues. One of my favourite things to do is to head out into the city and try the newly opened cafés, restaurants and bars, but I also have some firm favourites that I know are always a winning choice, and I will return time after time.
One of these has to be El Capo – a late night Mexican, tequila and mezcal bar located in the Northern Quarter. They serve up some of the best margaritas in the city, as well as delicious Mexican and South American cuisine in the cellar cantina and the bar area. On top of this, throughout the week El Capo offers happy hours and some very unbeatable food deals which differ from day to day.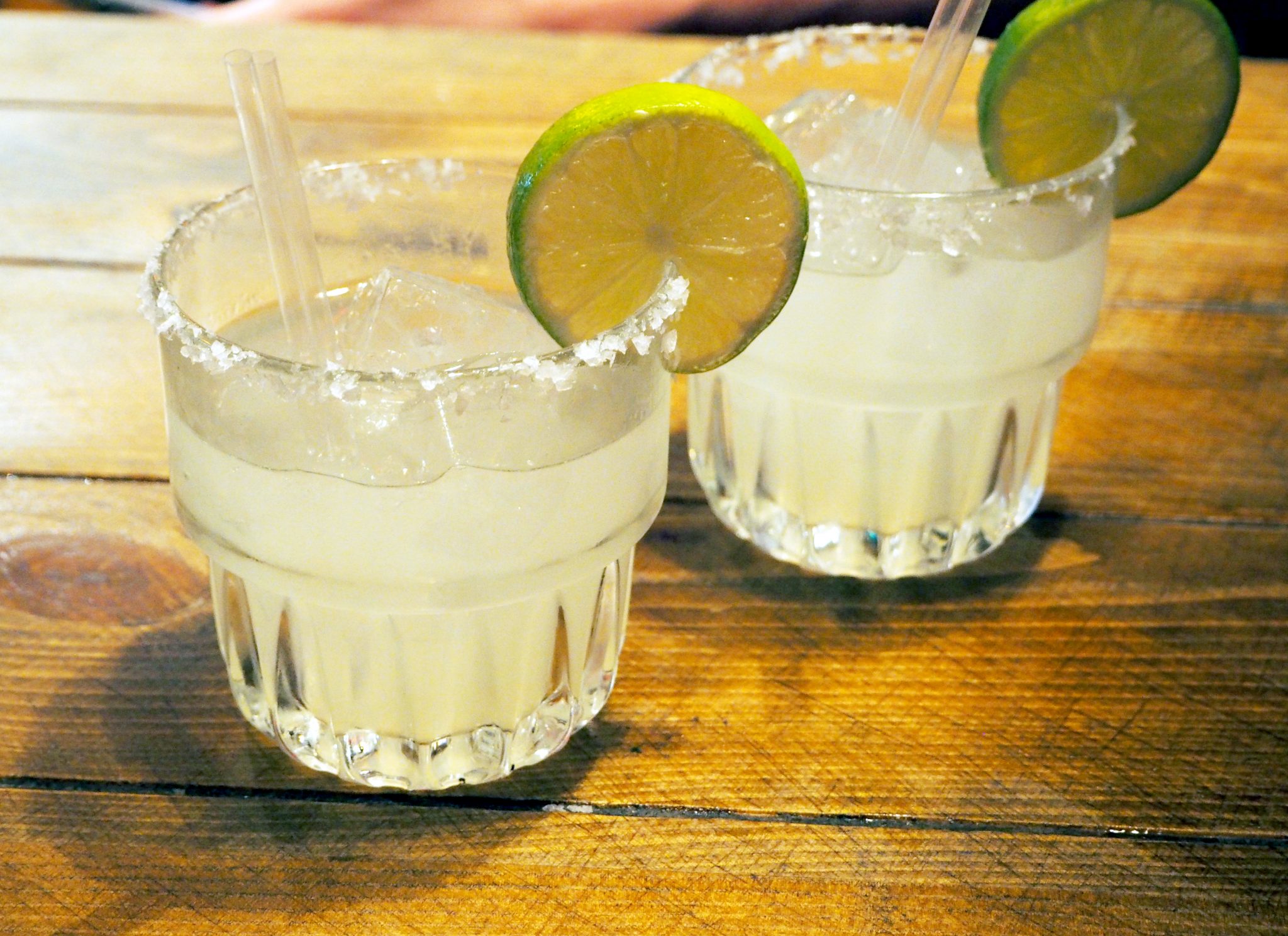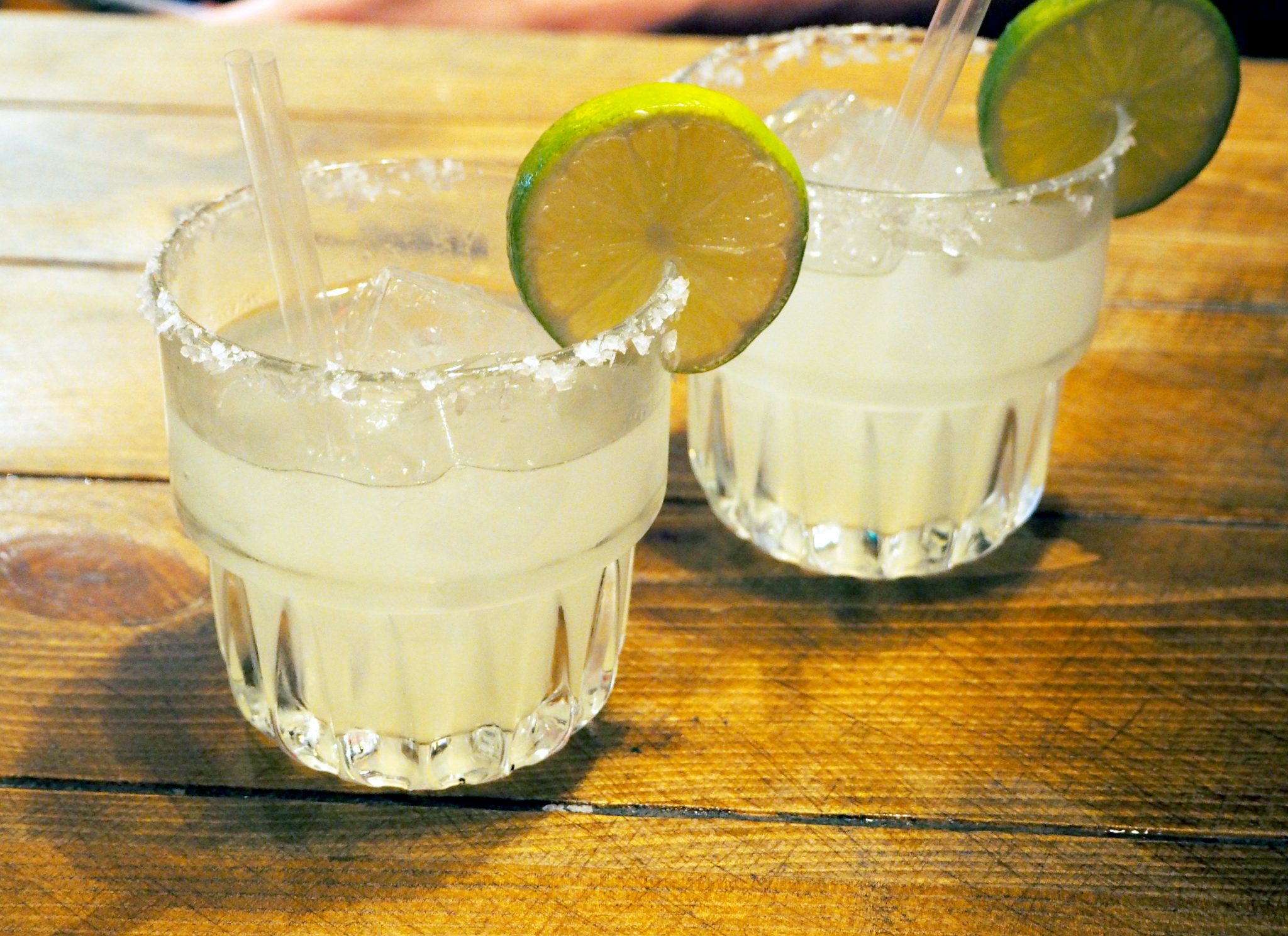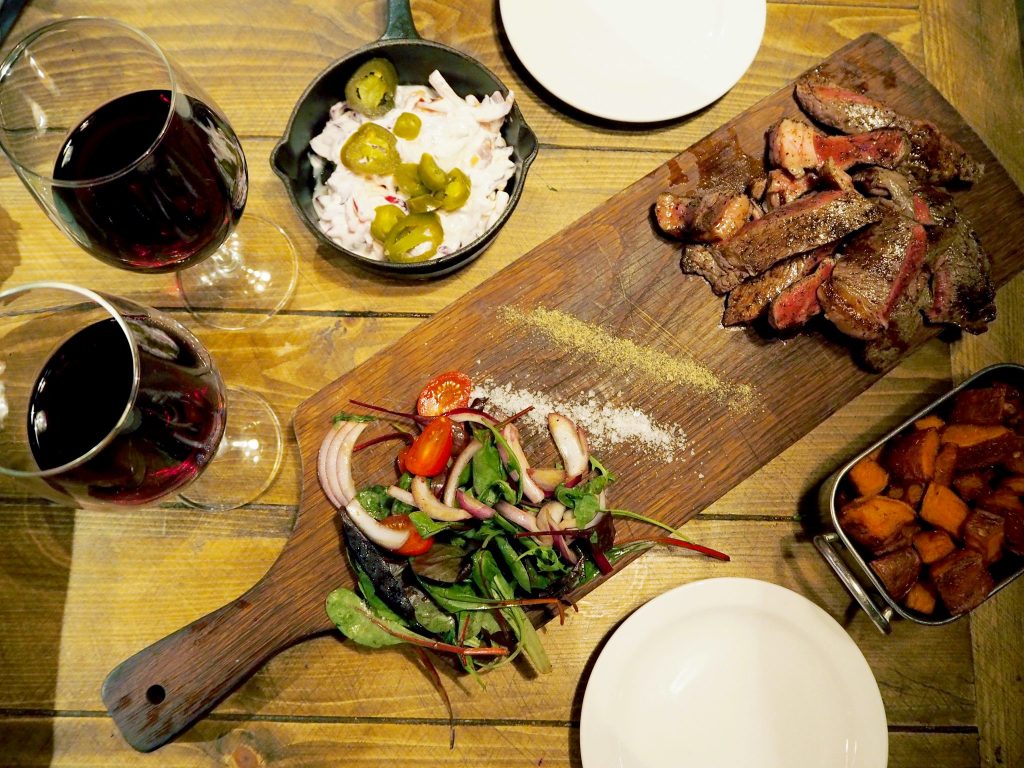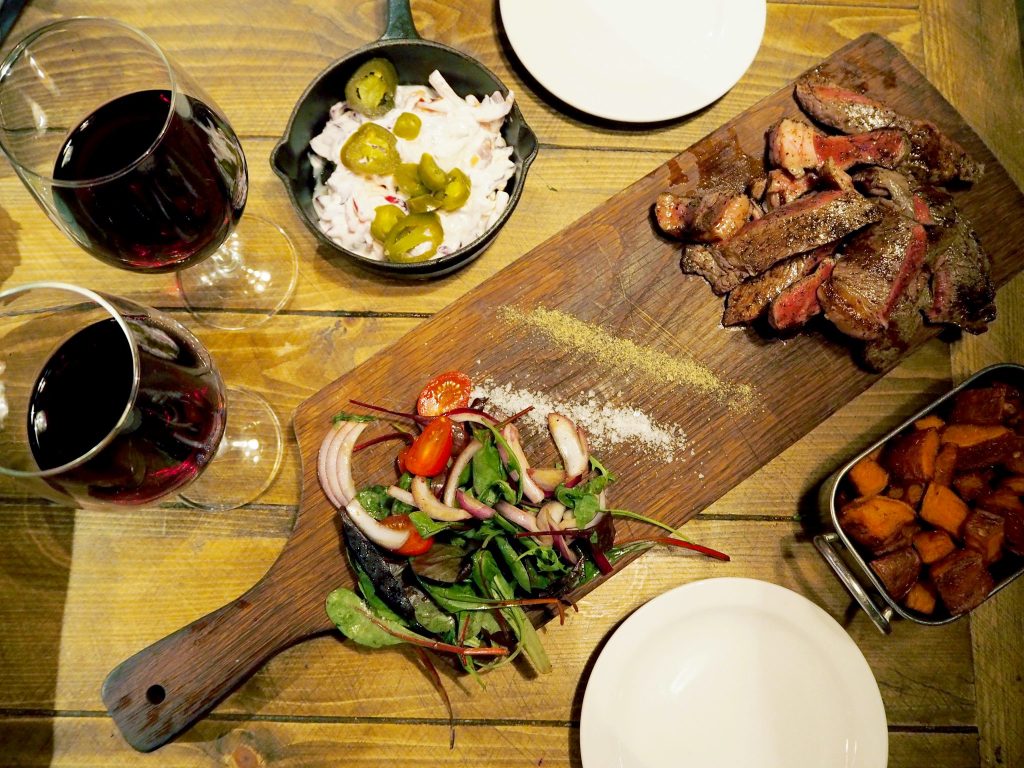 Last week, I headed there to try out their Monday Night Steak Out deal, which includes steak, two sides, and a bottle of wine for just £25. This offer is of course, for two people to share, so for £12.50 per person, you can have a delicious steak dinner and half a bottle of wine, which I think is just incredible considering you can pay £12.50 for just two glasses of wine in most bars.
We obviously started with some margaritas (it would be rude not to), which are part of the cocktail happy hour at 2 for £10. Margaritas are one of my favourite cocktails, and El Capo are certainly up there with some of the best I have tried. Whilst we sipped our drinks, we decided on our sides from the menu – we opted for the El Capo Slaw and the Triple Cooked Sweet Potato Wedges. You can also choose between red or white wine, but we chose red to go with the steak, which we requested to be cooked medium-rare.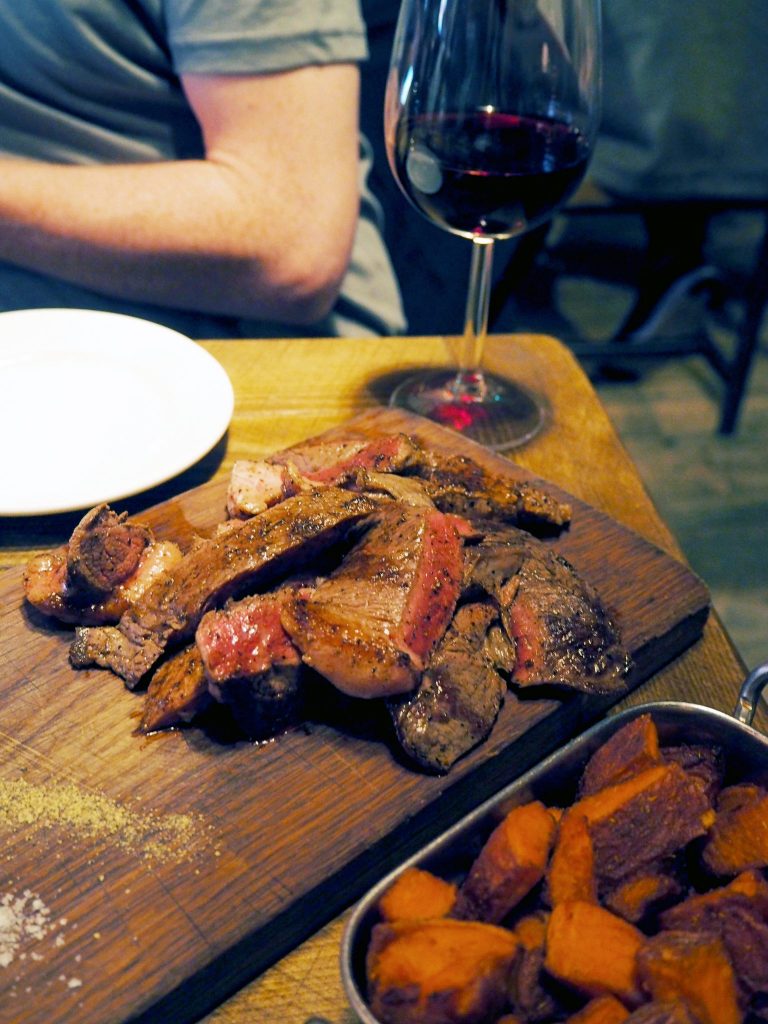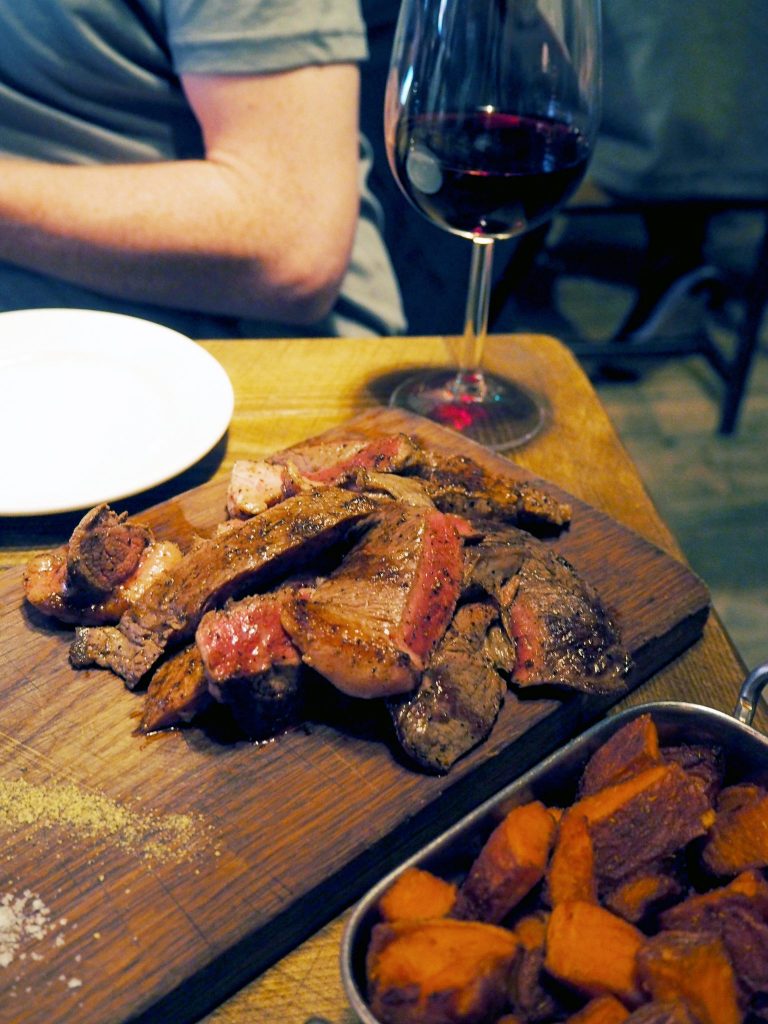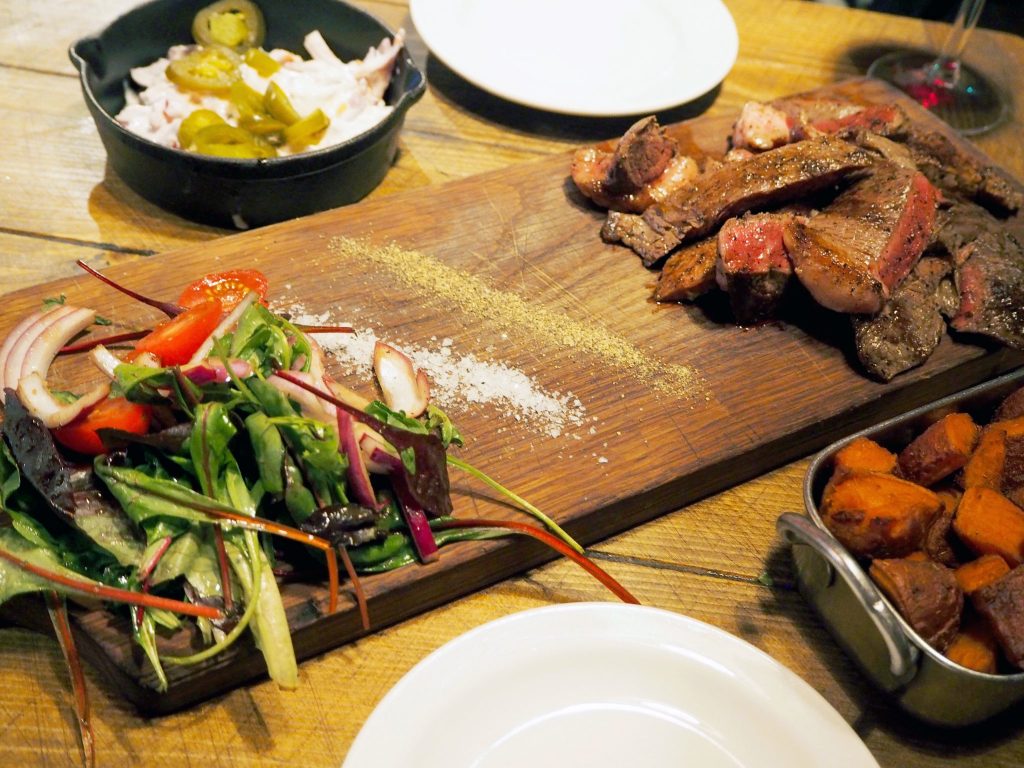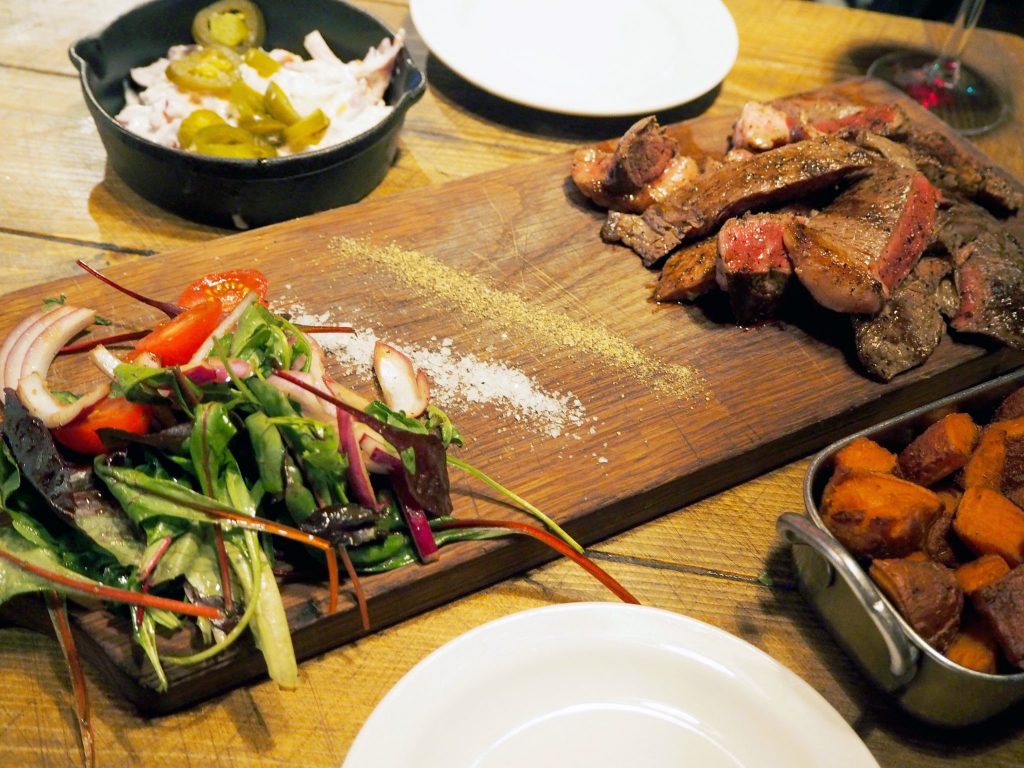 I cannot fault the food in any way, shape or form. It arrived very quickly and the waitress kindly brought over our wine to go with dinner. The steak was cooked to perfection and was so tender that it just melted in the mouth. I love that the board came with salt and pepper on the side so we could season to suit our own taste, as well as a side salad which was practically like a third side to accompany the steak, and complimented everything really well.
I was also really happy with the sides we chose; the sweet potato wedges were delicious, and the coleslaw was the perfect combination of creamy and crunchy, with the kick of jalapeños on the top. We washed everything down with the very easy-drinking wine, and left feeling totally satisfied and pleased with the whole experience, from beginning to end.
If you are looking for an awesome bar, lunch or dinner spot in the city then I 100% recommend trying out El Capo. It has such an authentic feel, with some of the best food and drinks in the city.
You can check out the website here, or head to their Facebook page here for regular updates and deals.
LL x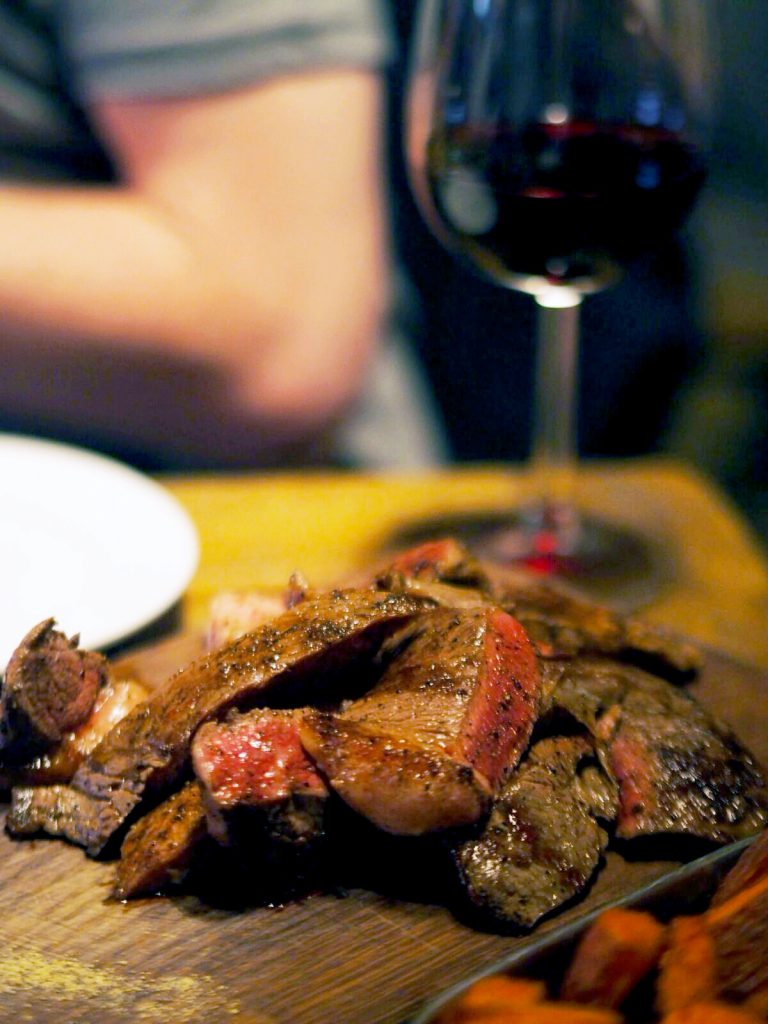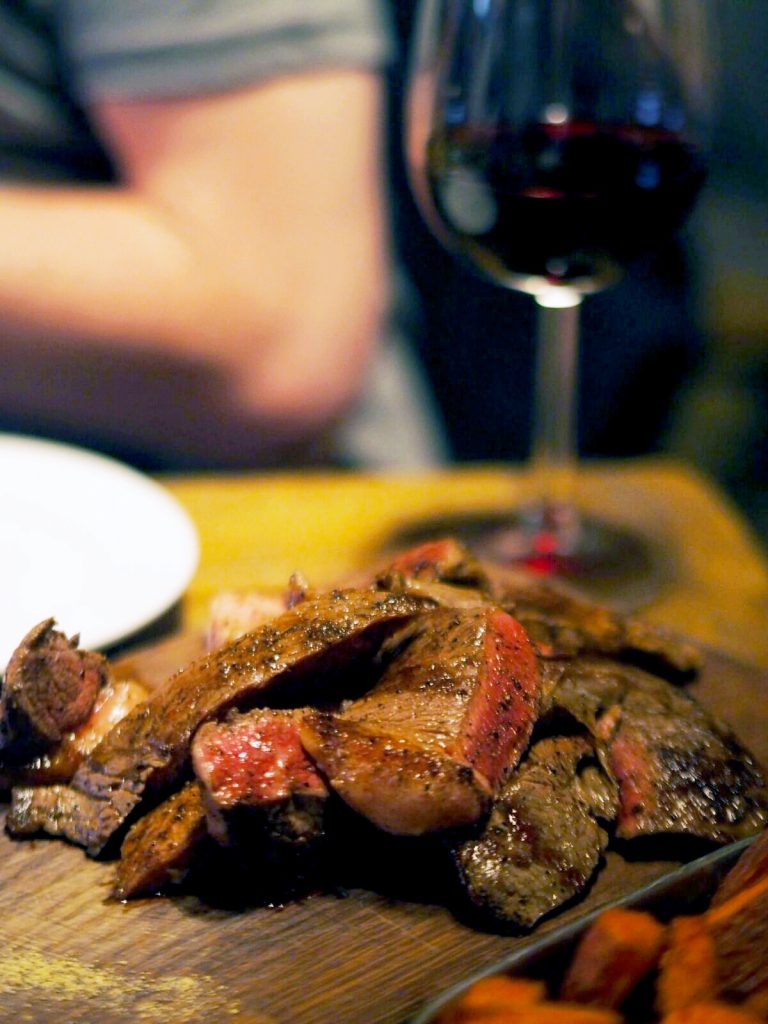 *This post is in collaboration with El Capo and EATMCR, who kindly provided the food and drink for this review. As ever, all opinions are my own.