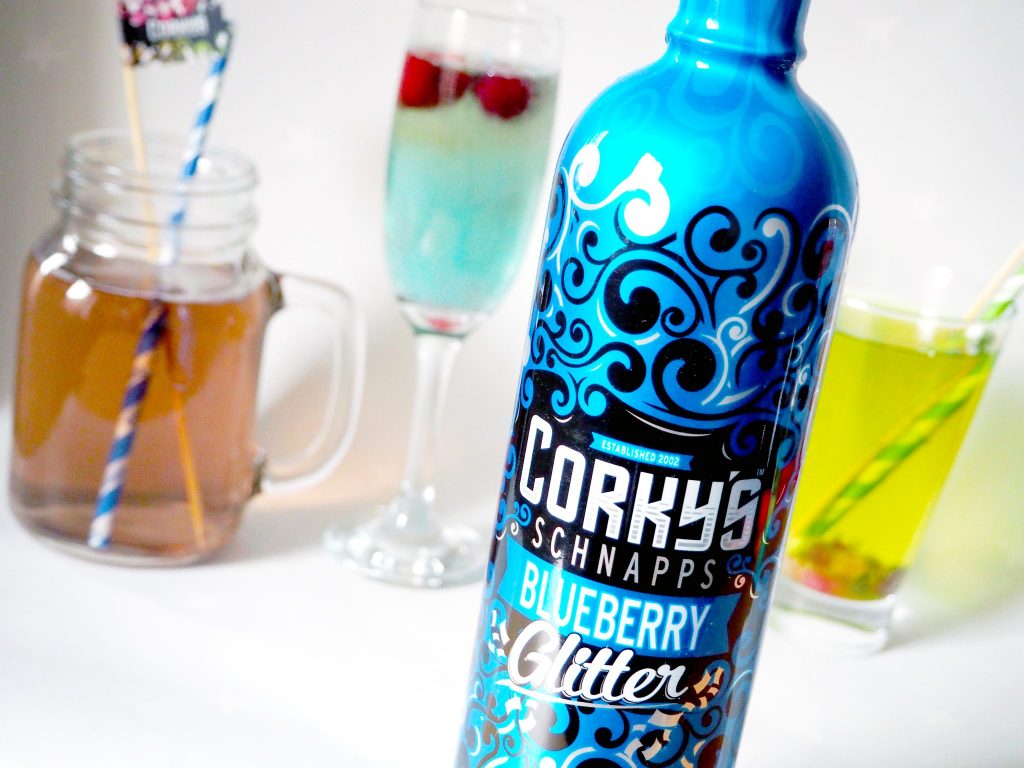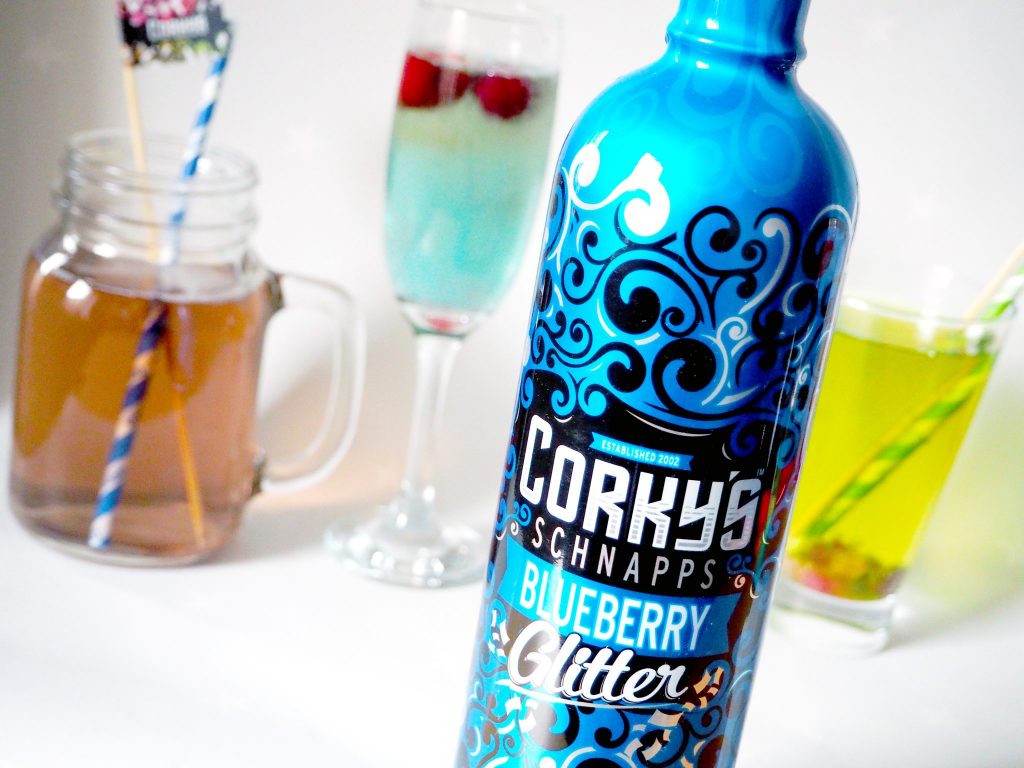 I was recently invited to a Corky's Glitter Schnapps event in Manchester to try the range in some delicious cocktails, as well as having a go at making my own as part of a cocktail masterclass, having a go in the glitter gypsy shrine, and enjoying some lovely food and drink at Dive Bar. Unfortunately I was actually away on holiday at the time, but the lovely ladies at Global Brands kindly sent me a little goodie bag including a bottle of one of the awesome glitter schnapps in a flavour of my choice.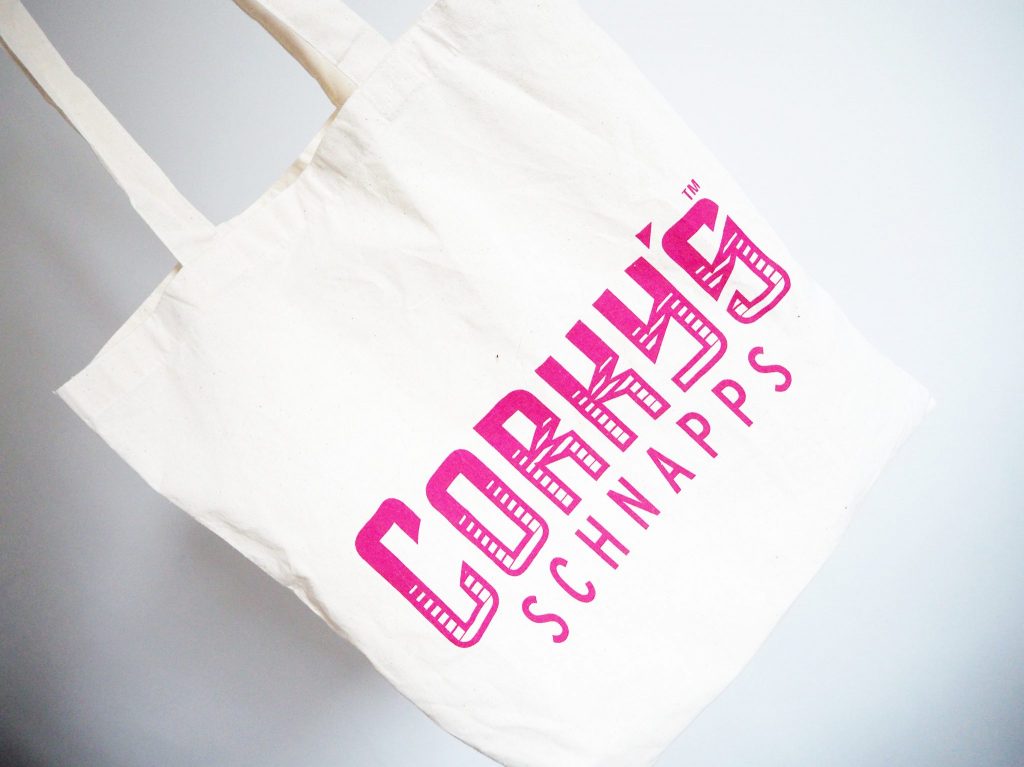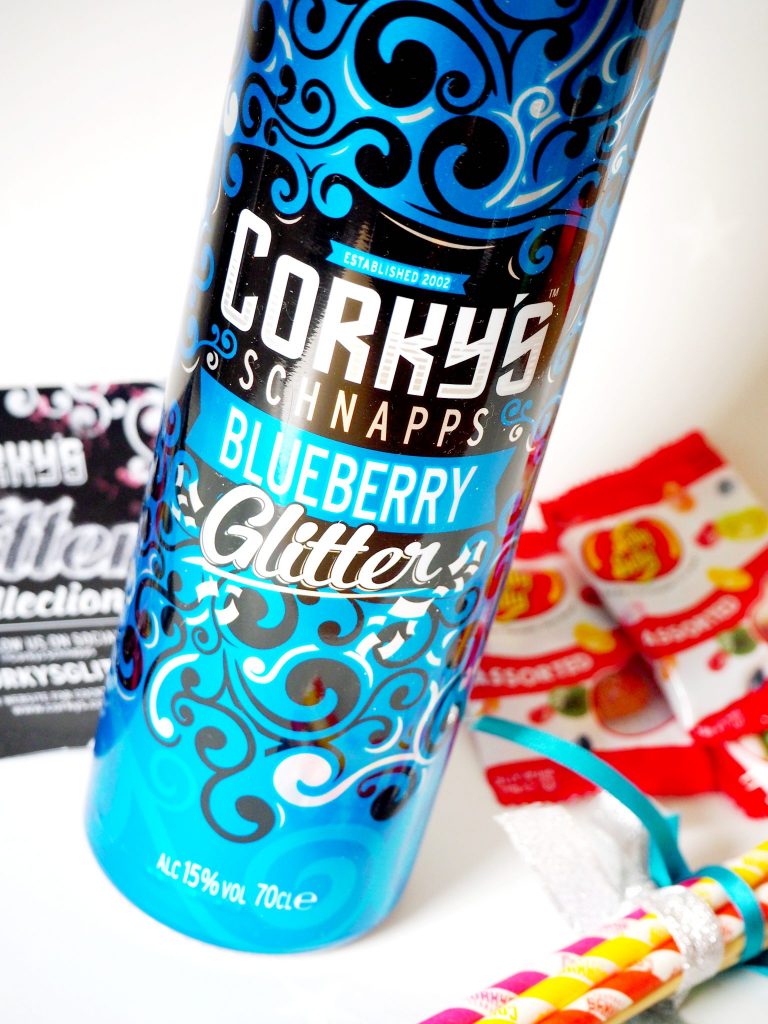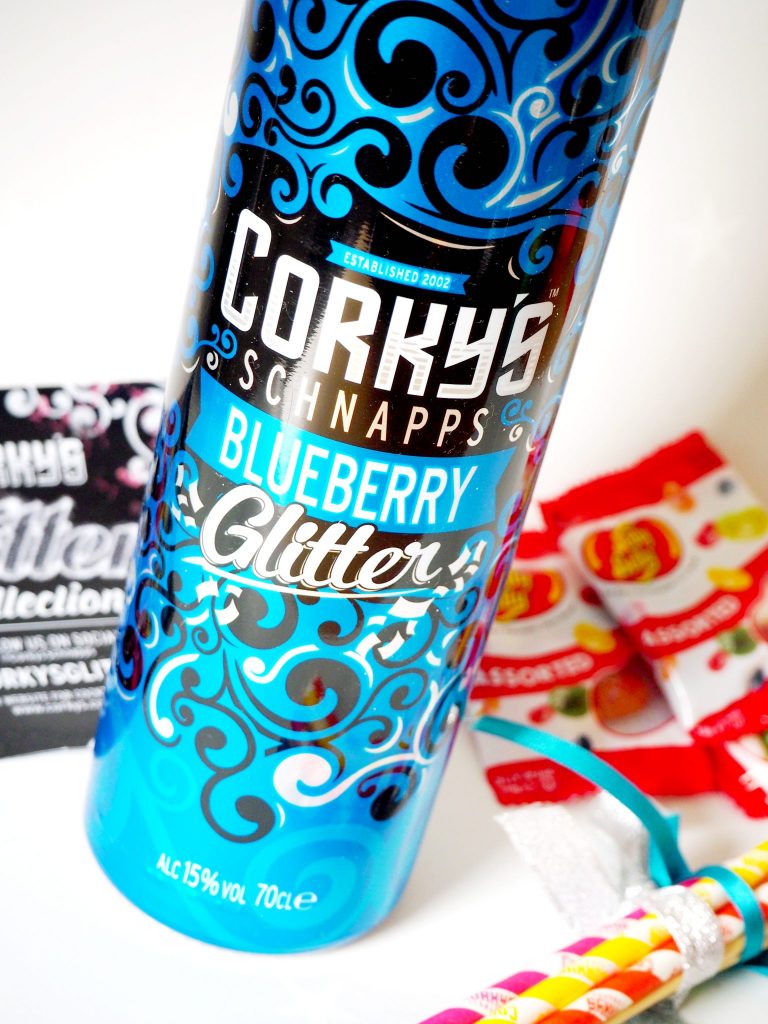 The range includes Blueberry Glitter, Mango Glitter, Raspberry Glitter, and of course the classic Corky's Sour Cherry and Sour Apple flavours. I decided to go for the blueberry is I find this isn't really a common flavour in schnapps, and I love blueberries and blueberry flavoured things, so I knew it would be perfect for experimenting with for some fruity cocktails.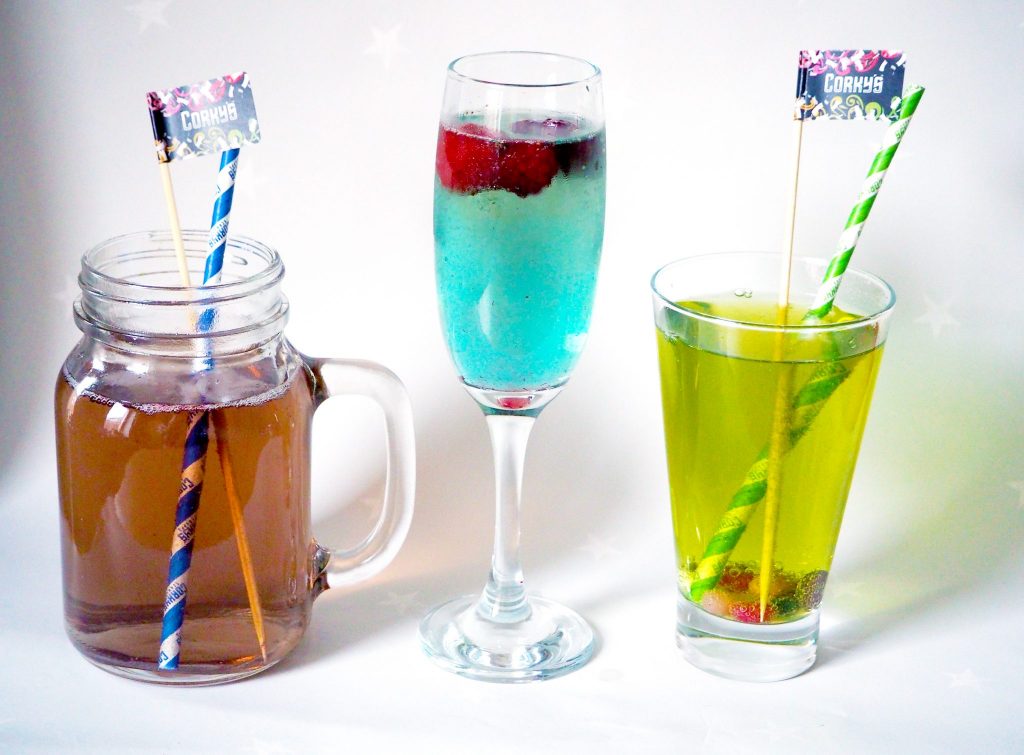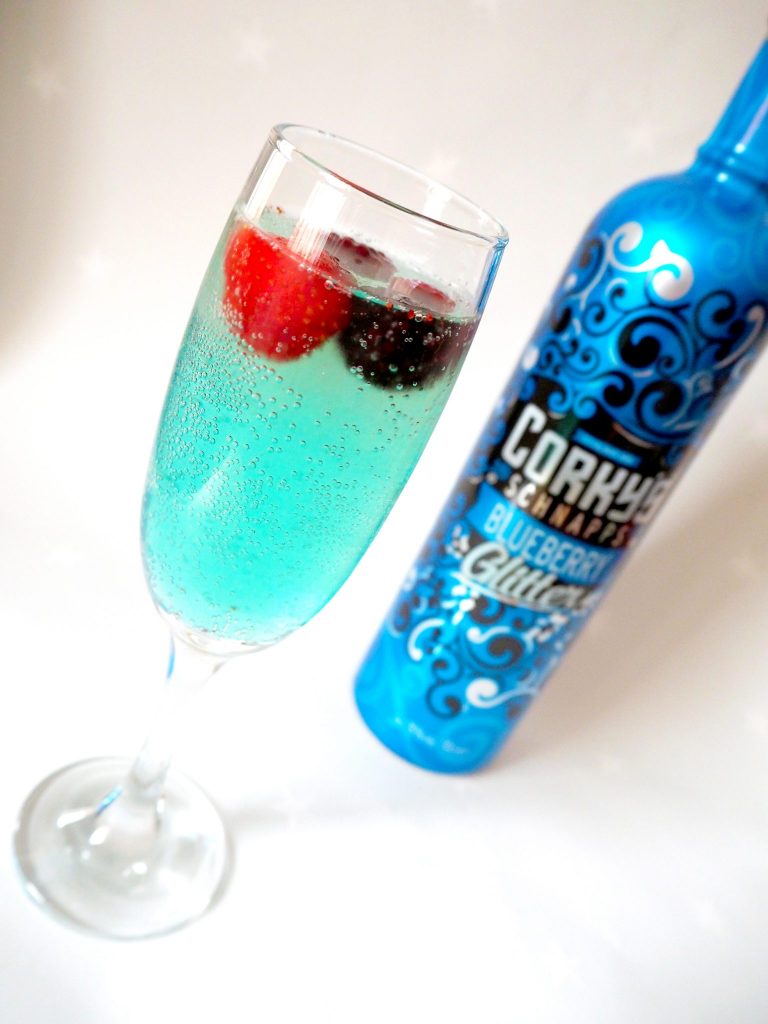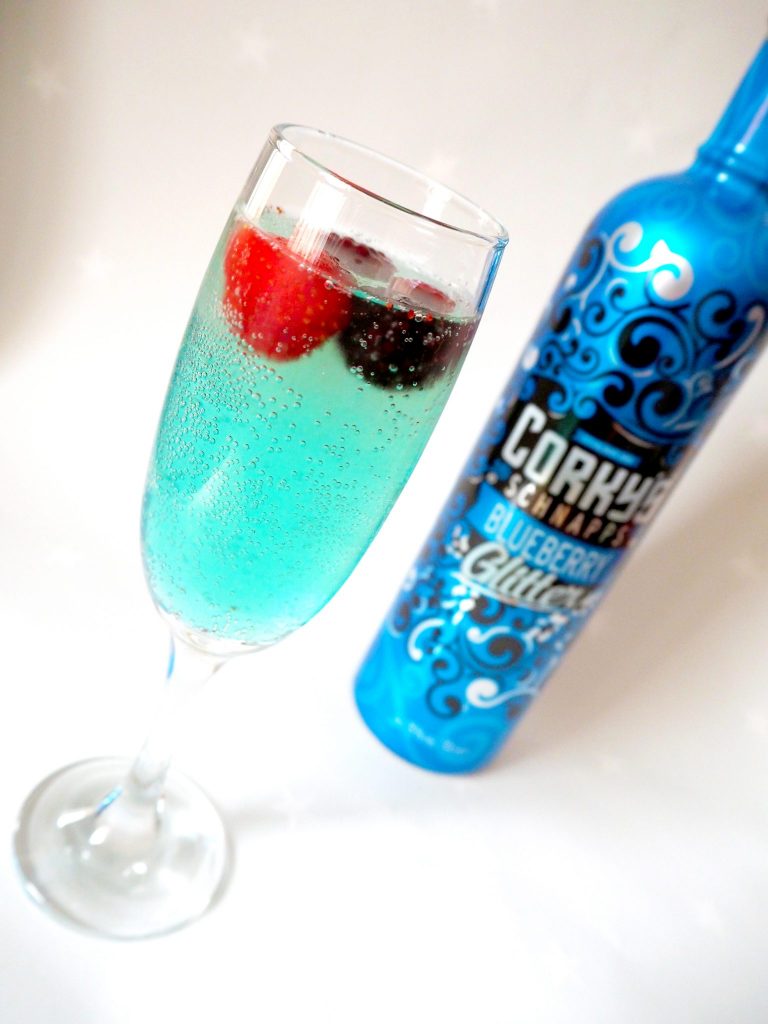 My first creation was a simple yet delicious one – Corky's Blueberry Glitter with Prosecco and some fresh berries. This is a super easy one for the Prosecco lovers, easy to assemble and of course, super tasty! The Blueberry Glitter Corky's adds a lovely hint of sweetness to the drink, and the edible glitter swirl just gives that extra bit of glam to your weekend celebrations.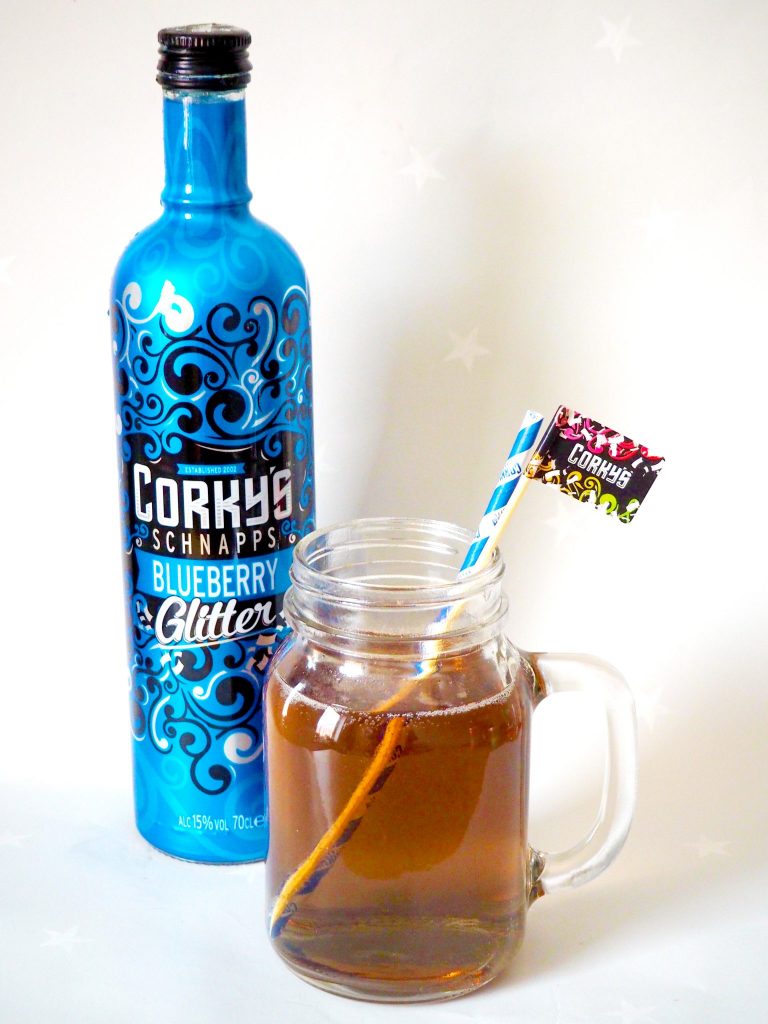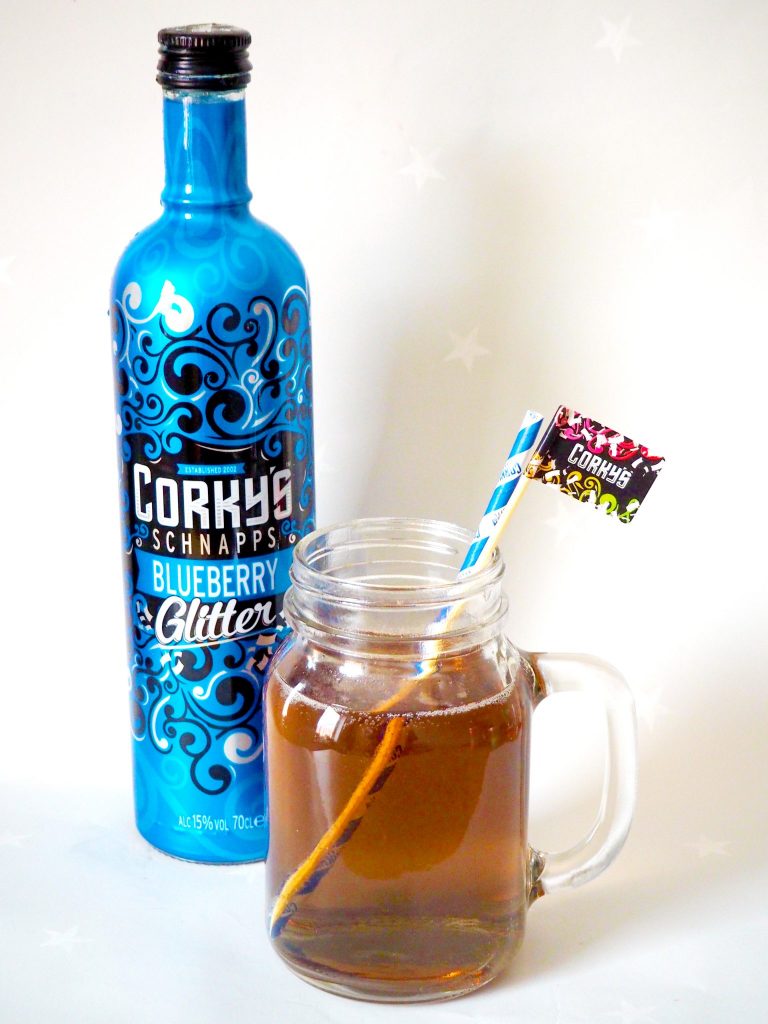 Next up I decided to go with something quite berry based. This one is the perfect long drink for sipping outside in summer; it is fresh, fruity, light and very easy-drinking. I added the Corky's Blueberry Glitter and some raspberry flavoured vodka to a mason jar, and topped with some mixed berry fruit juice and soda water.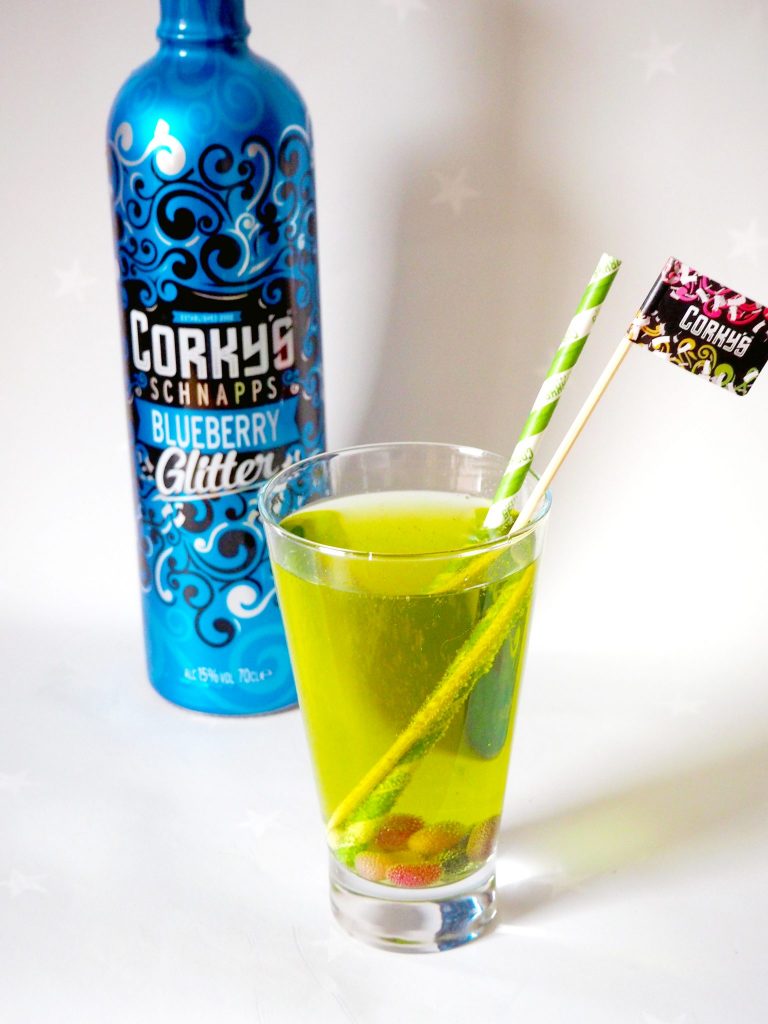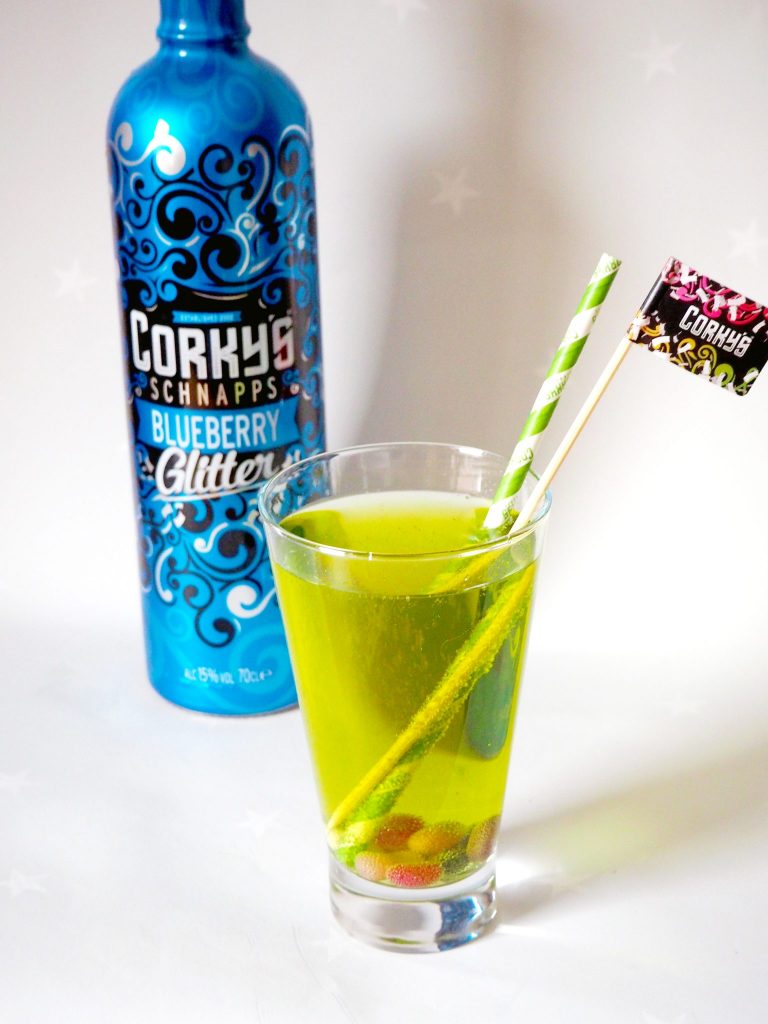 For my final cocktail I wanted something fruity but more variation in the flavours. It is a crazy colour but super delicious and very tutti-frutti-esque! I of course started with the Corky's Blueberry Glitter, then added a dash of triple sec and topped with some sparkling apple juice. I also thought it would be fun to add some of the Jelly Belly jelly beans from my Corky's goodie bag to the drink to add some colour and a little extra feature to the drink – the flavours worked surprisingly well and they totally finished off that tutti-frutti flavour theme. This is definitely one for those with a sweet tooth, and who like something fruity and tangy.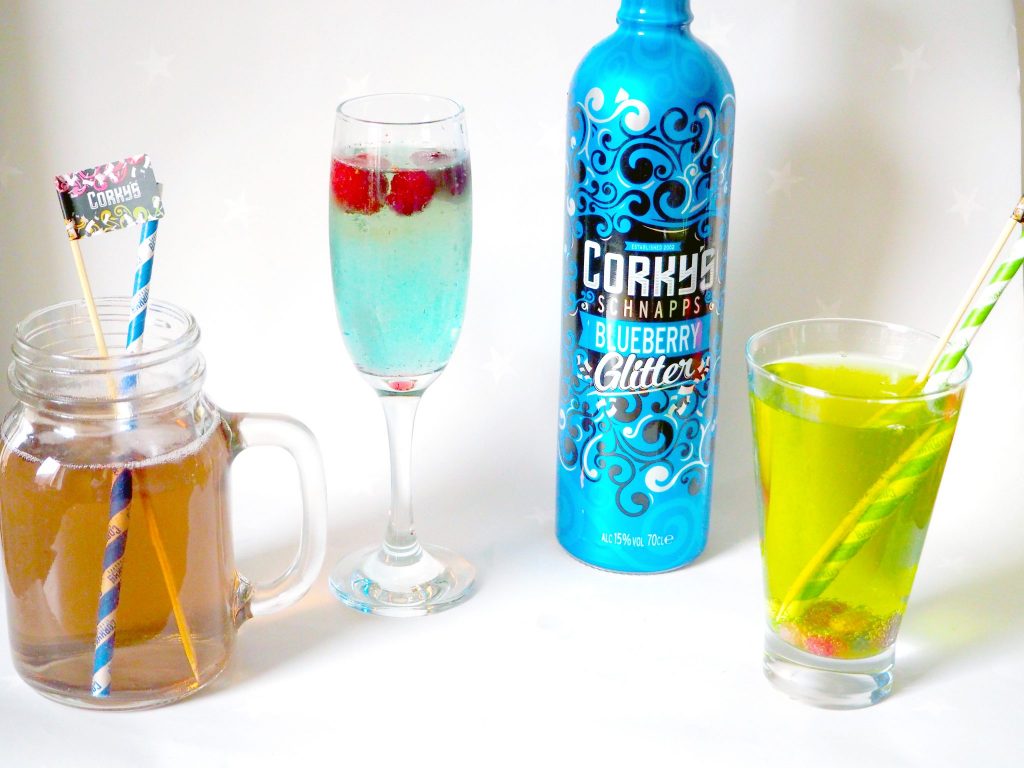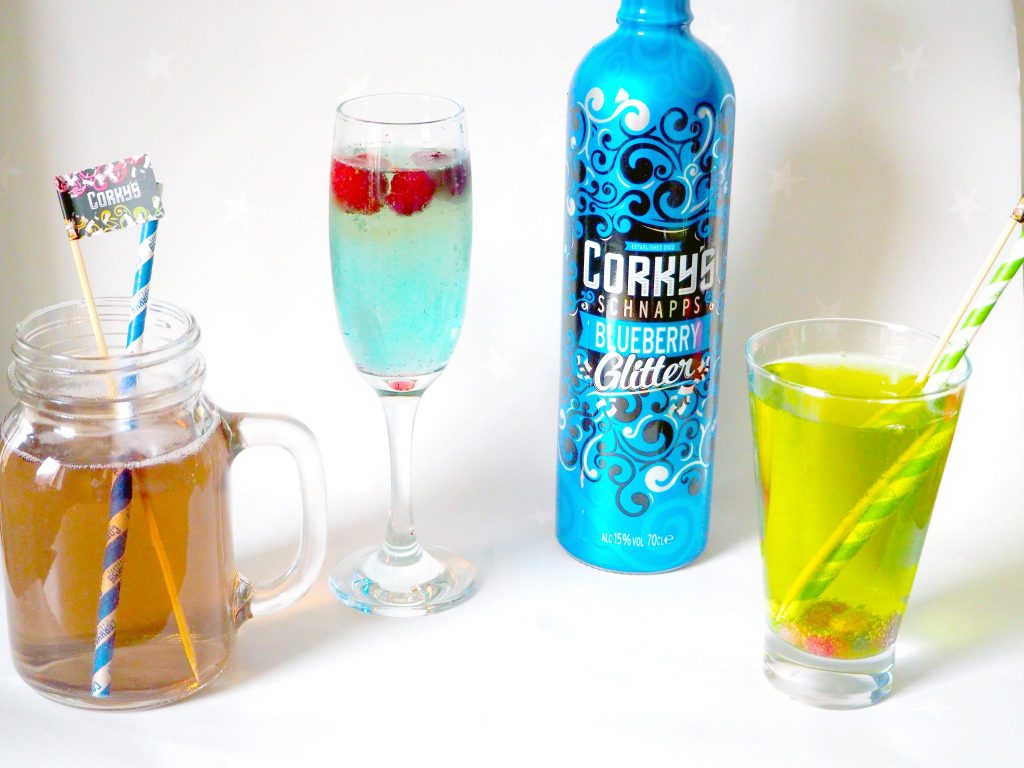 I loved experimenting with the Corky's Glitter, and think this is such an awesome and unique selling point for the schnapps. It is totally on trend right now with the boho, glitter, unicorn and gypsy shrine themes that have been so huge this year – plus, who doesn't want a glittery cocktail to start the weekend?!
I have already had some other great ideas for cocktails with the Blueberry Glitter – I'm thinking blueberry cheesecake, blueberry glitter mojito, and a glittery twist on a porn star martini, what do you think?! It's a great little addition to my liqueur shelf, and I'm sure I will be whipping up some cocktails with it for friends next time they are over for drinks.
Do you have any other great cocktail ideas for the Blueberry Glitter flavour? Which Corky's flavour would you go for?
LL x
*A huge thanks to Corky's and the lovely ladies at Global Brands for the invite and for sending this out to me when I couldn't attend! As ever, all opinions are my own.