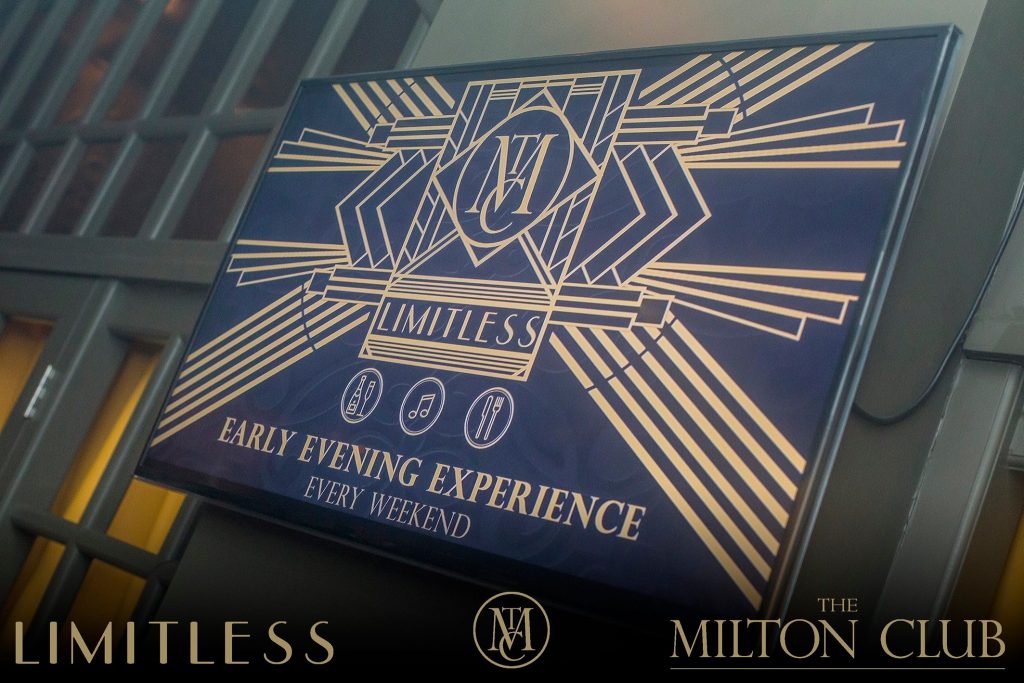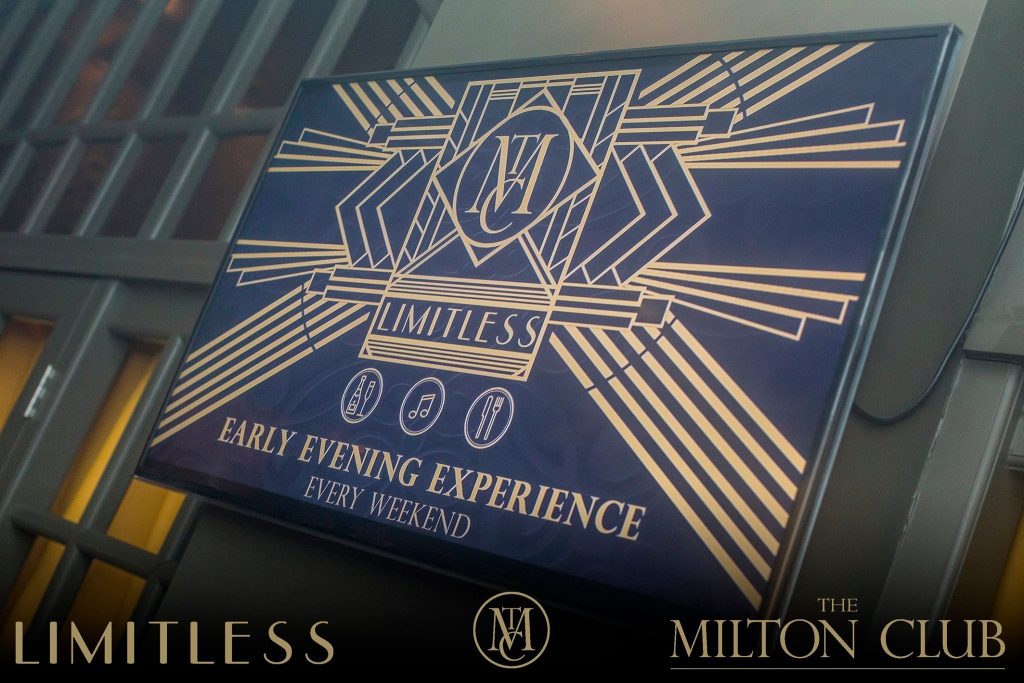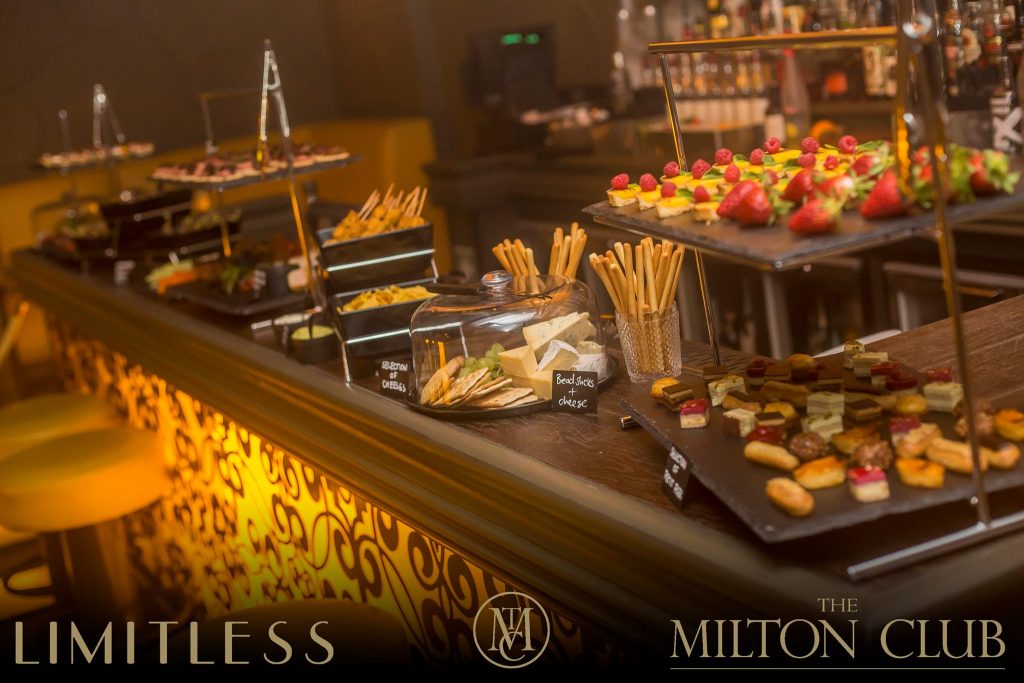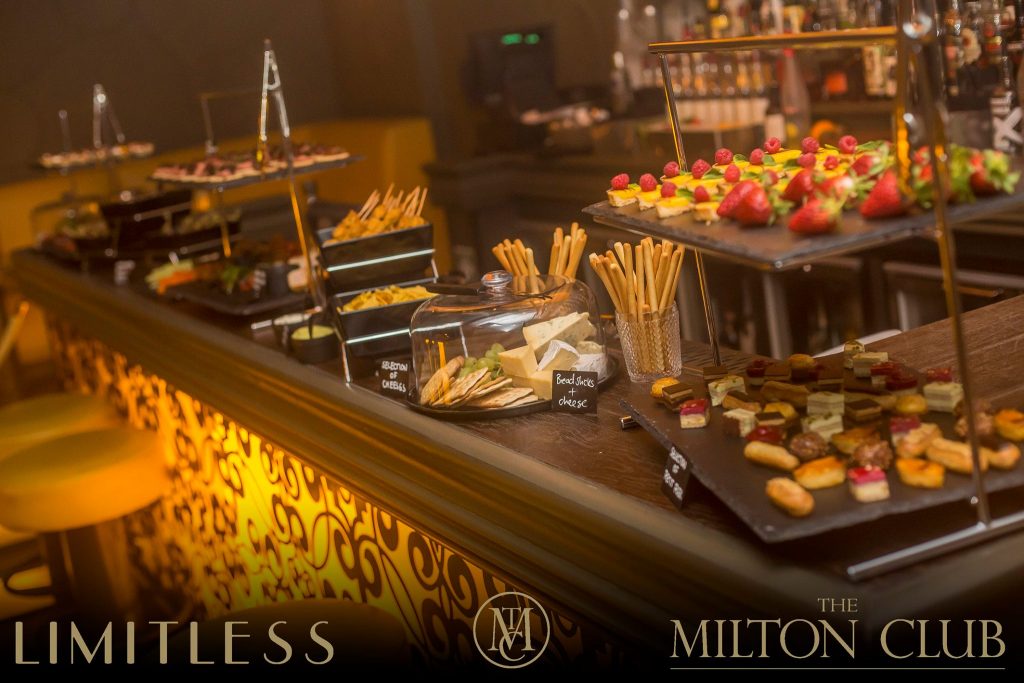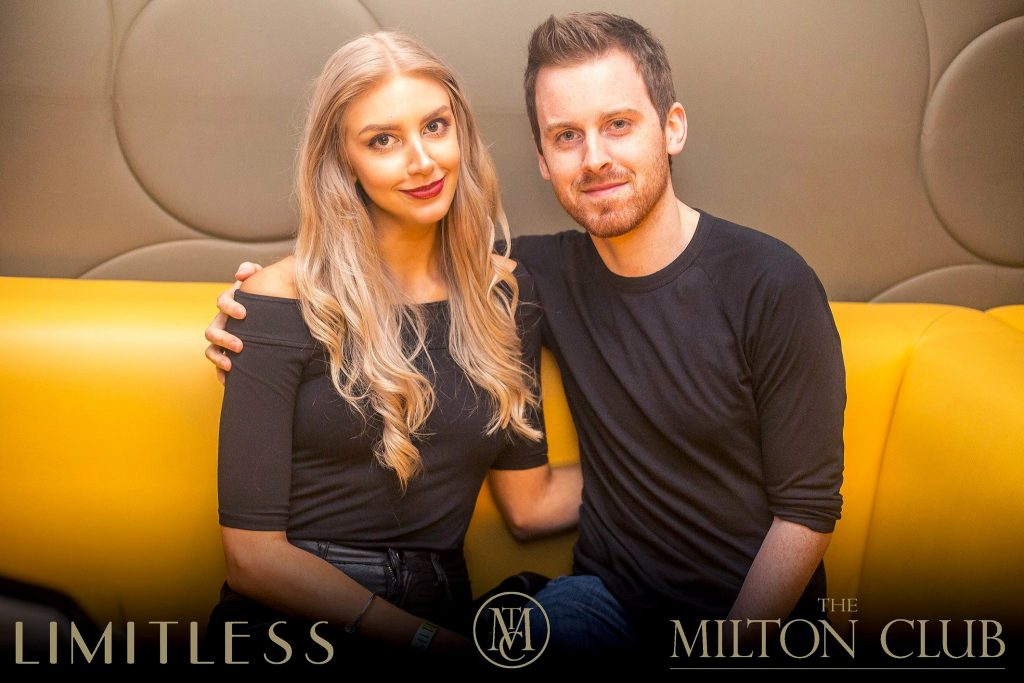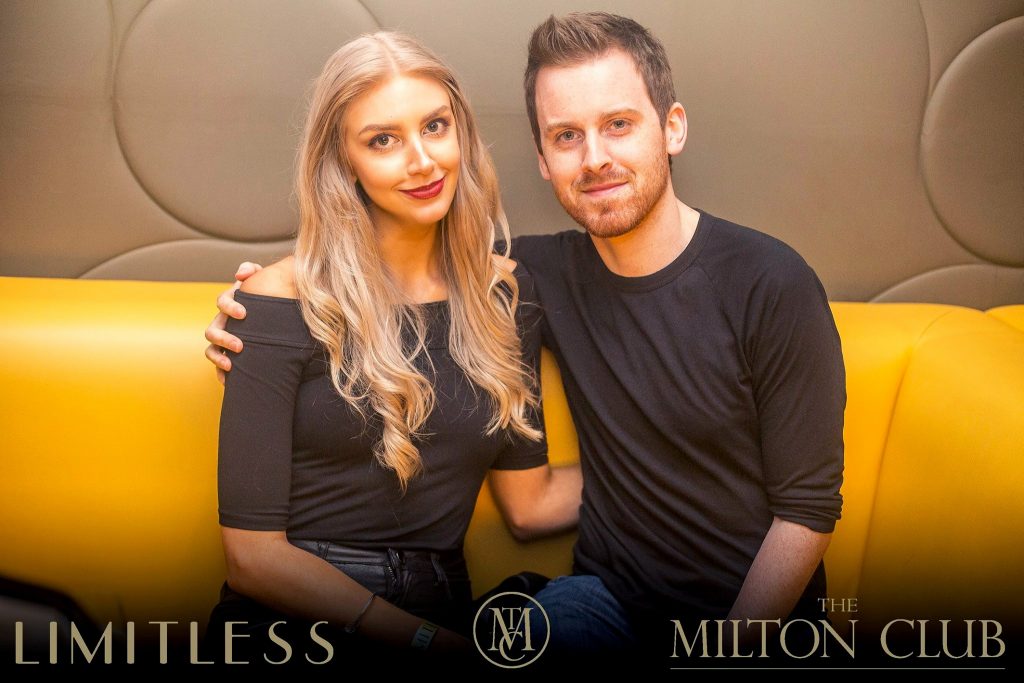 As the summer months really start to kick in, the bars of Manchester begin to thrive with everyone wanting to get out and about in the warmer weather. There chilly and wet evenings that once encouraged the party goers to stay at home with a pizza and a bottle of wine are finally dwindling, and people make the effort to dress up without the fear of a ruined outfit or hairstyle.
One of the new nights recently introduced to Manchester is 'Limitless' at the Milton Club, and I was lucky enough to be invited to the launch night to preview it for myself.
Located right on Deansgate but at the same time almost hidden away within the historic Milton Hall – a former HQ for religious congregations and the orchestra that would become the BBC Philharmonic, The Milton has a really classy feel to it – not to mention the great music and great drinks. The rich golden tones of the Milton Club logo continue throughout the bar itself, with deep golden lighting and extravagant décor to match. The venue boasts great space and has a number of options for private hire, including VIP booths as well as a private bar, specialist champagne bar, or you can just go all out and hire the entire space! They also do masterclasses if you're looking for group entertainment for a birthday, corporate party or a hen night.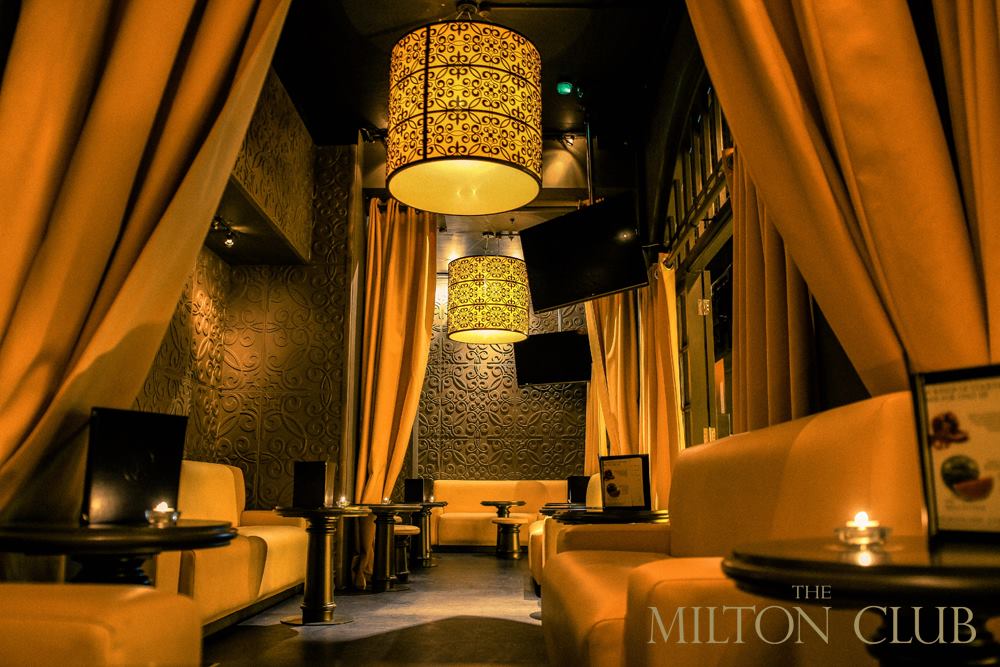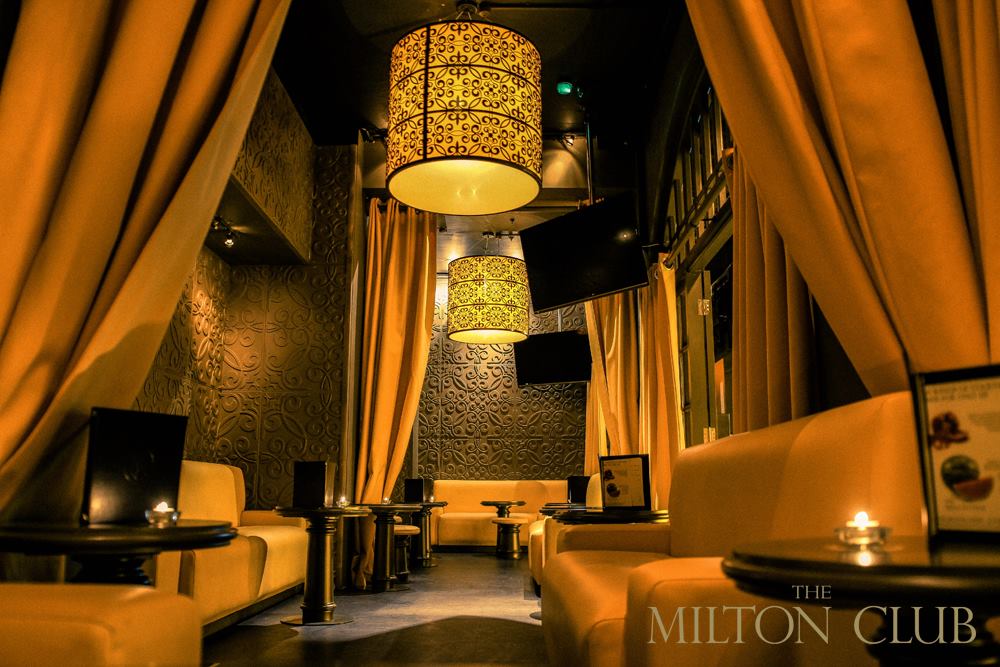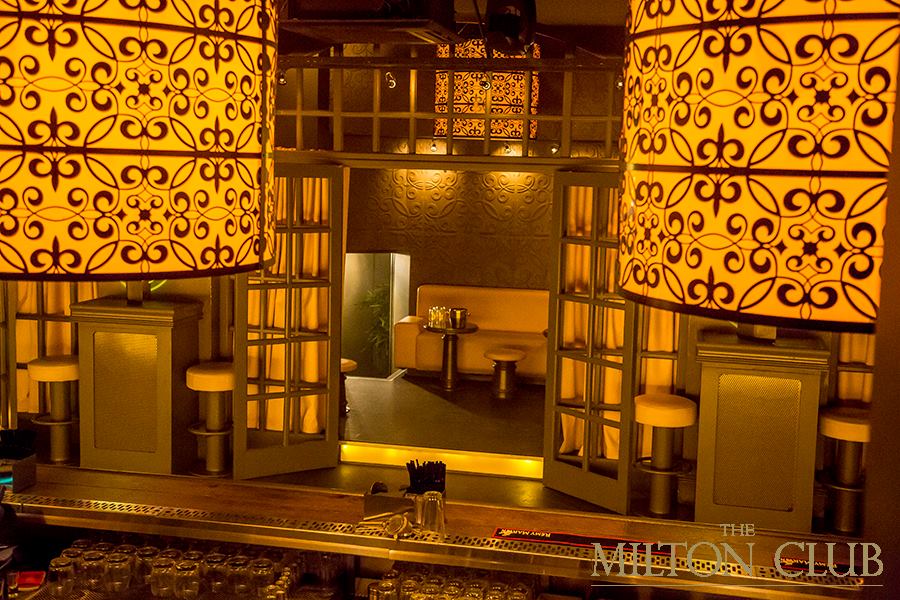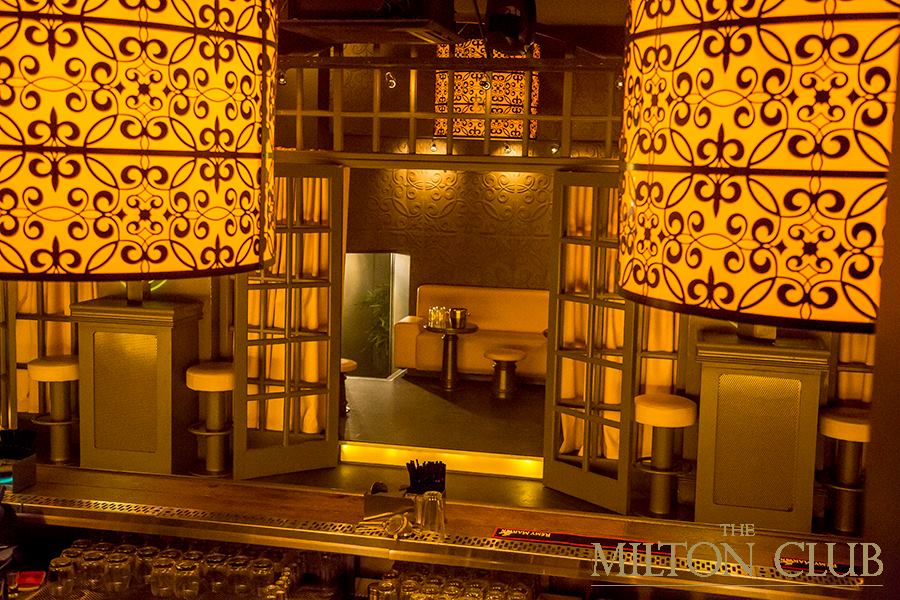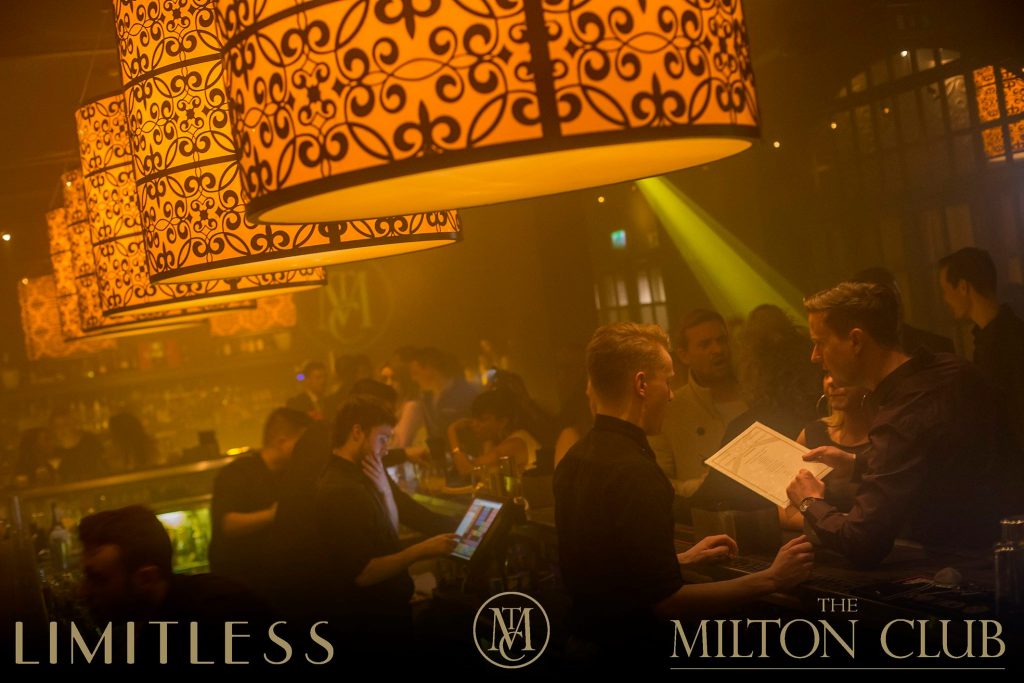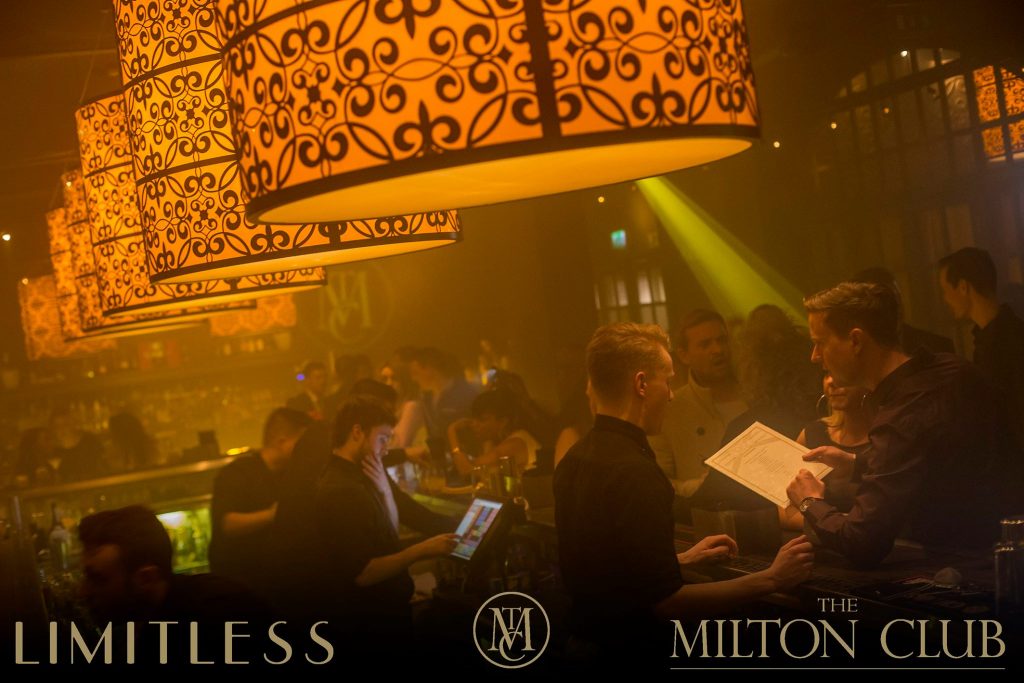 The Limitless evening is a members' only event held every Friday and Saturday night. It is priced at just £20 per person for members, and members' guests are also welcome for £30 per person, with a view to becoming members (membership is complimentary and offers a personal service to city professionals and like-minded people – click here to apply). This entitles the guests to entry to the bar night with DJ, plus free-flow drinks and canapes from 8pm until 10pm.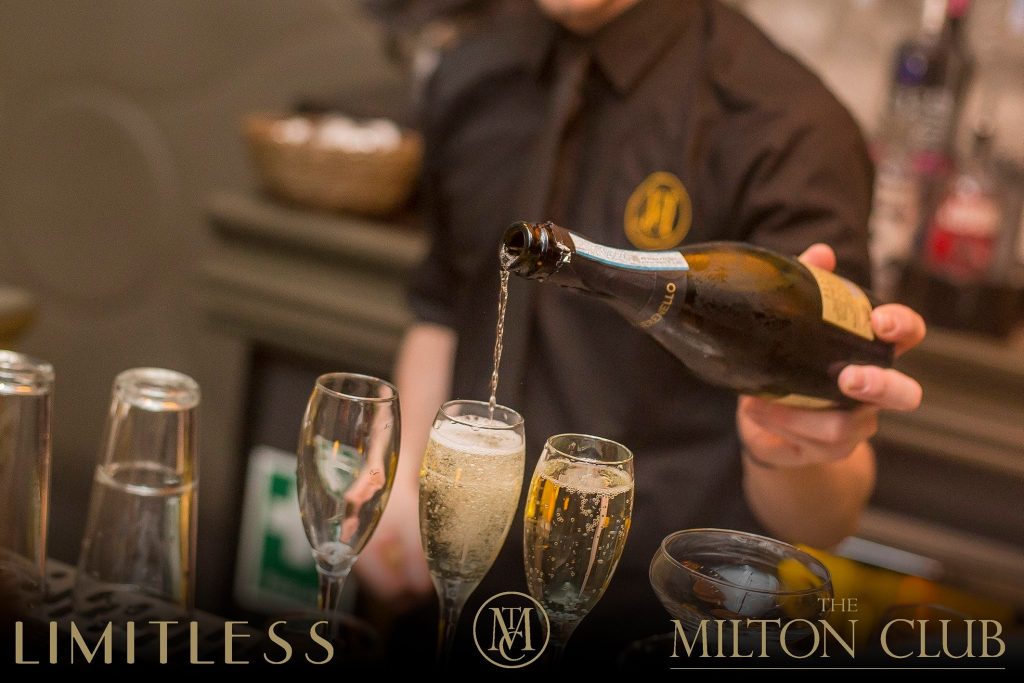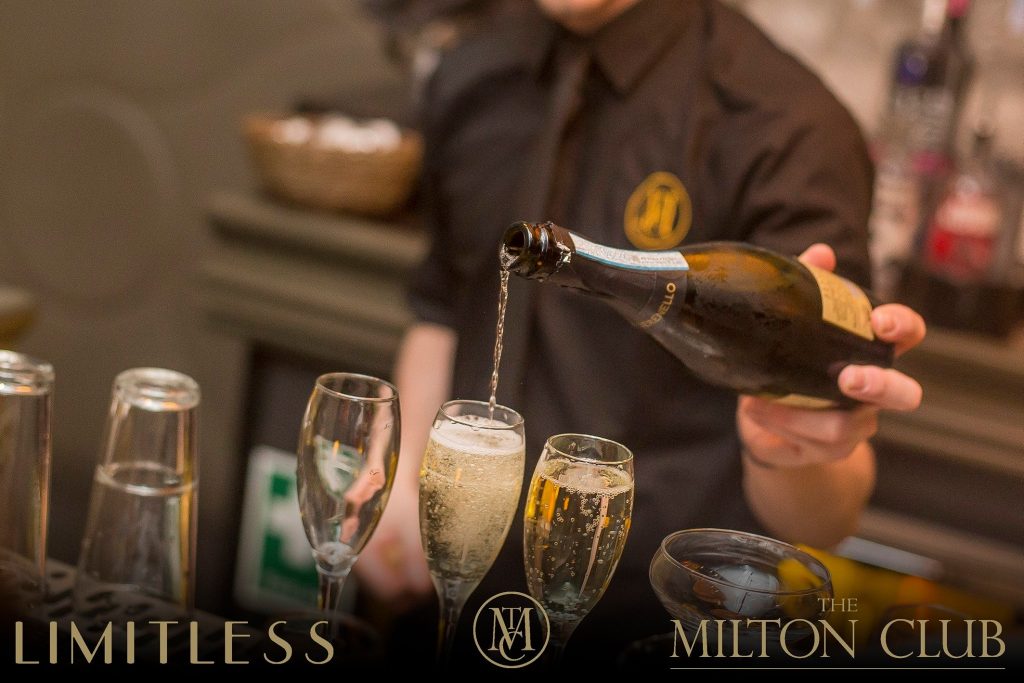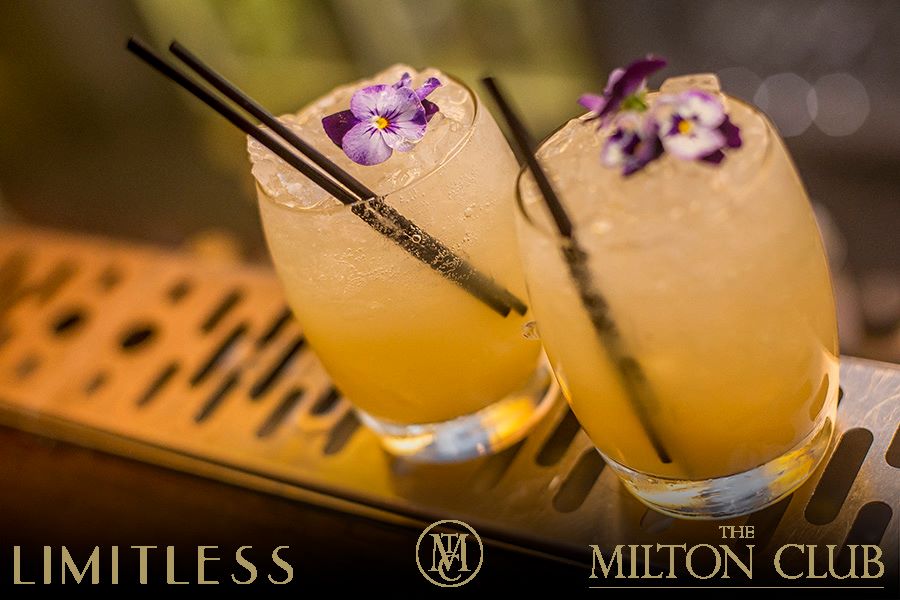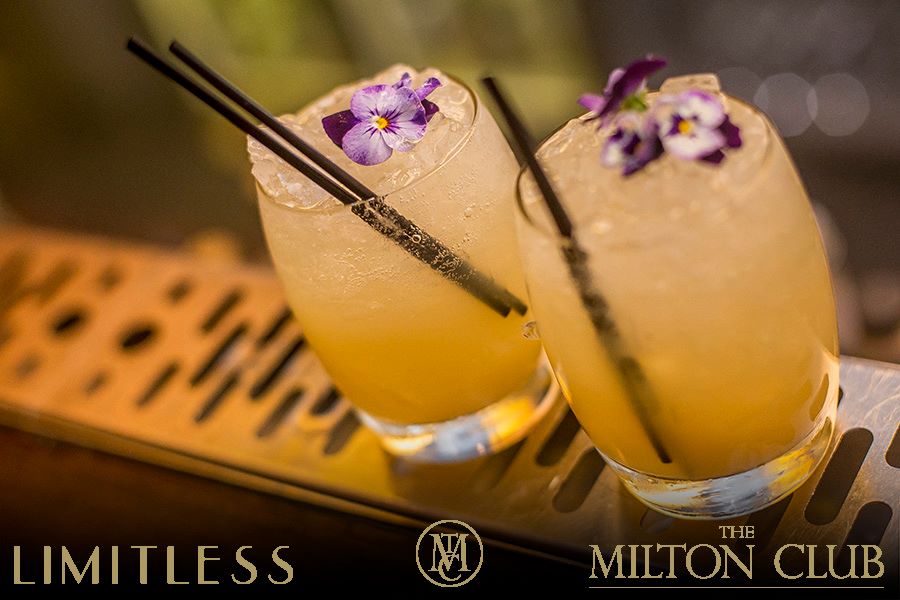 We arrived and welcomed at the door by the lovely staff, who then kindly took our jackets for us. I have previously been to other bars and events that offer unlimited food and drink, and really felt that the quality was compromised because of this. The Milton however was the complete opposite, offering a fantastic selection of drinks to choose from including beer, prosecco, wine and a selection of cocktails, as well as tea and coffee for those who fancy something non-alcoholic (or have had a tipple too many!) The canapes were also just incredible, with something to suit every tastebud; from sushi to nachos to sliders, and everything in between. The chefs were also replenishing everything throughout the evening ensuring that there was not a hungry guest in sight.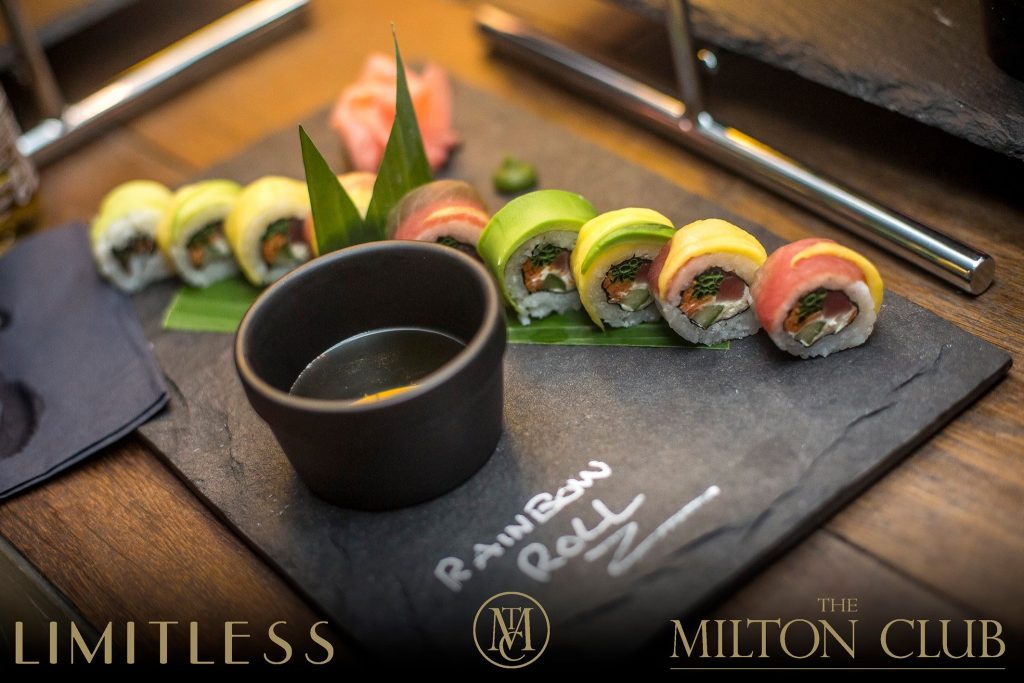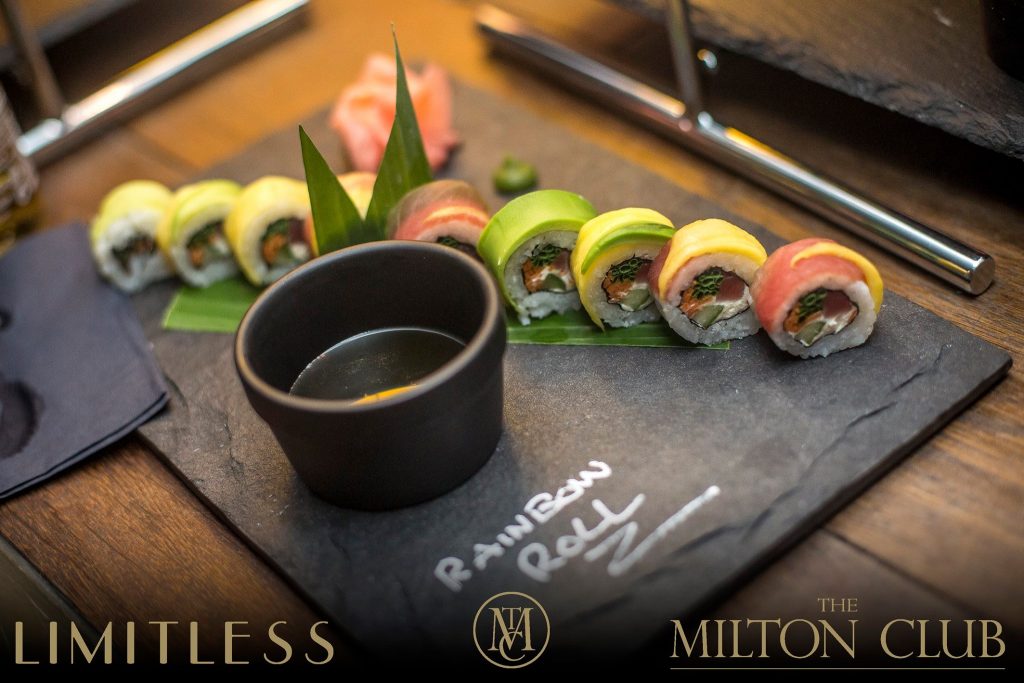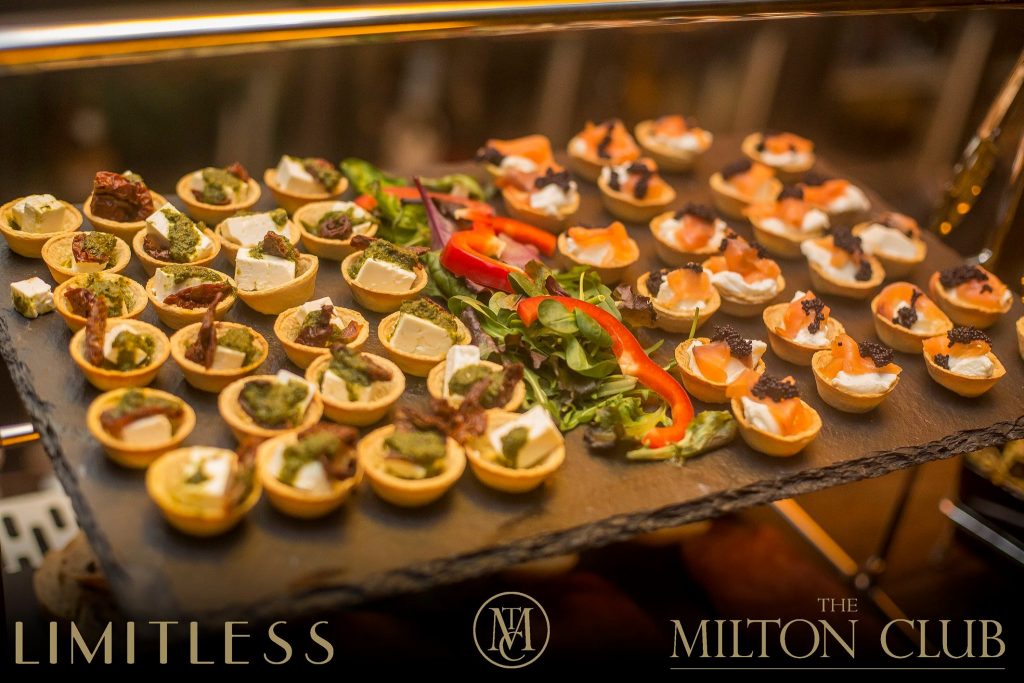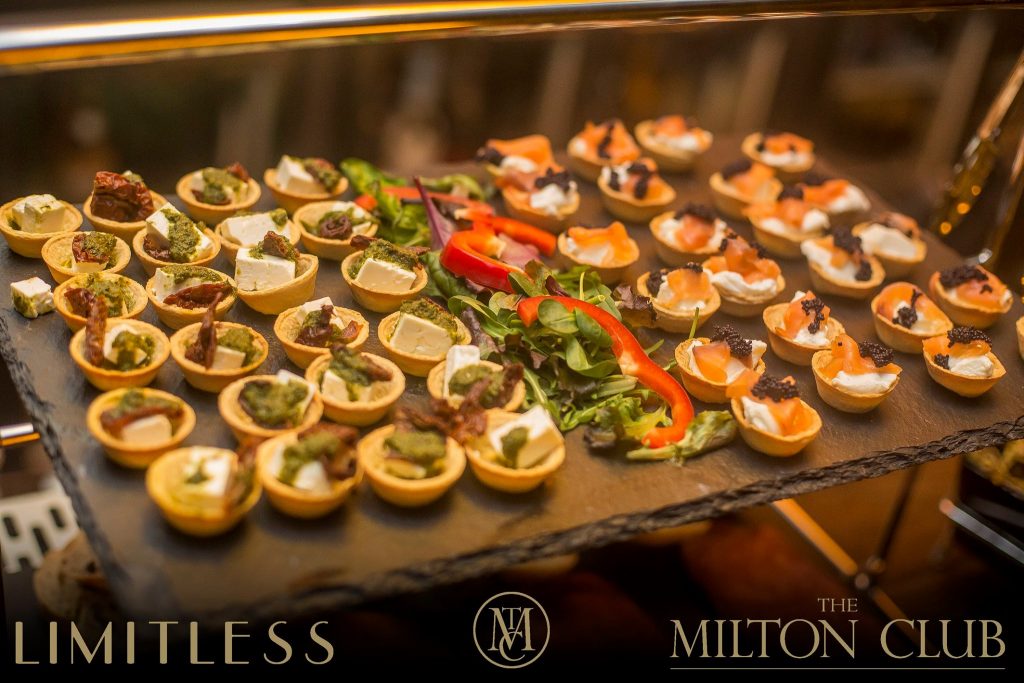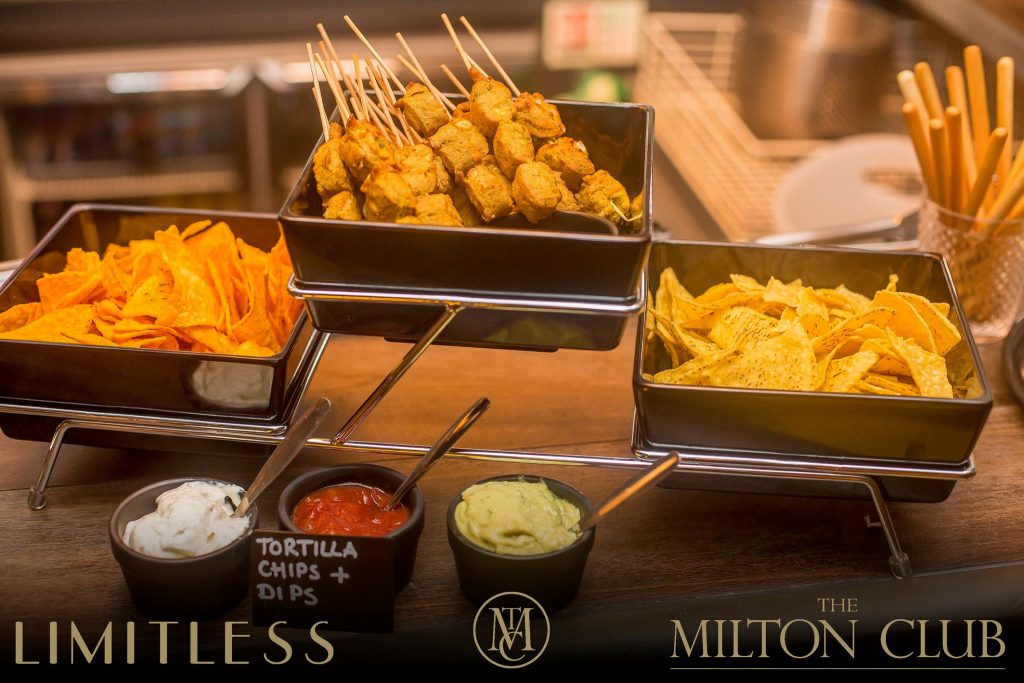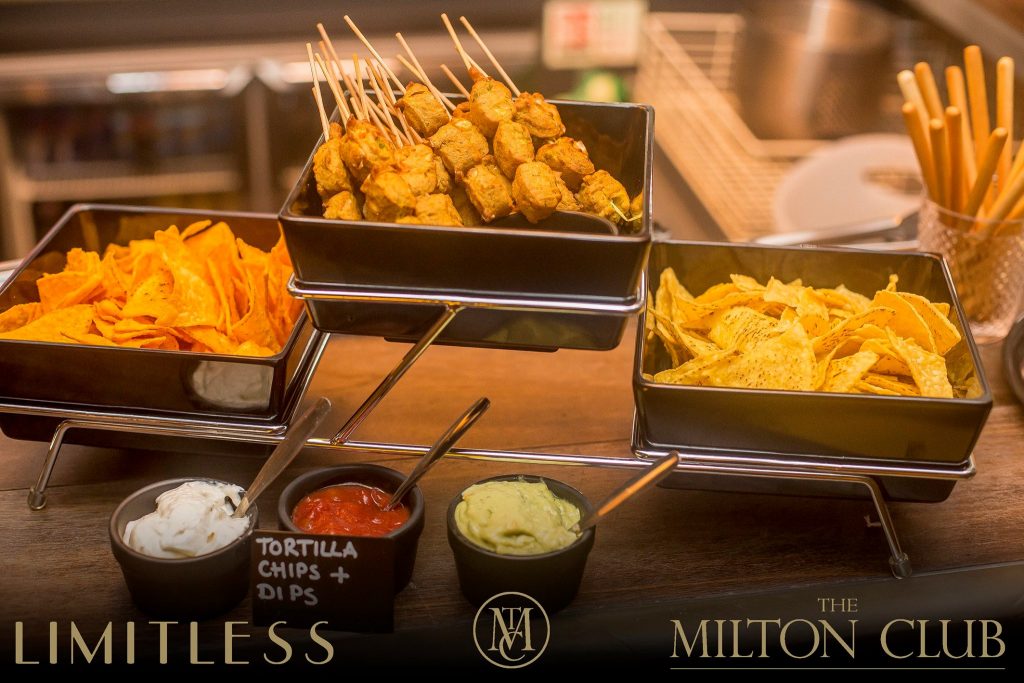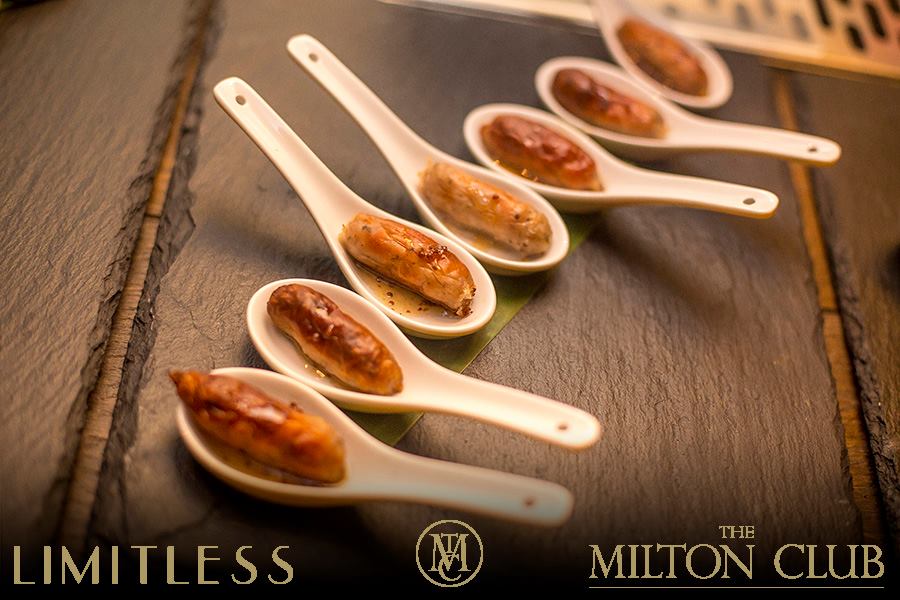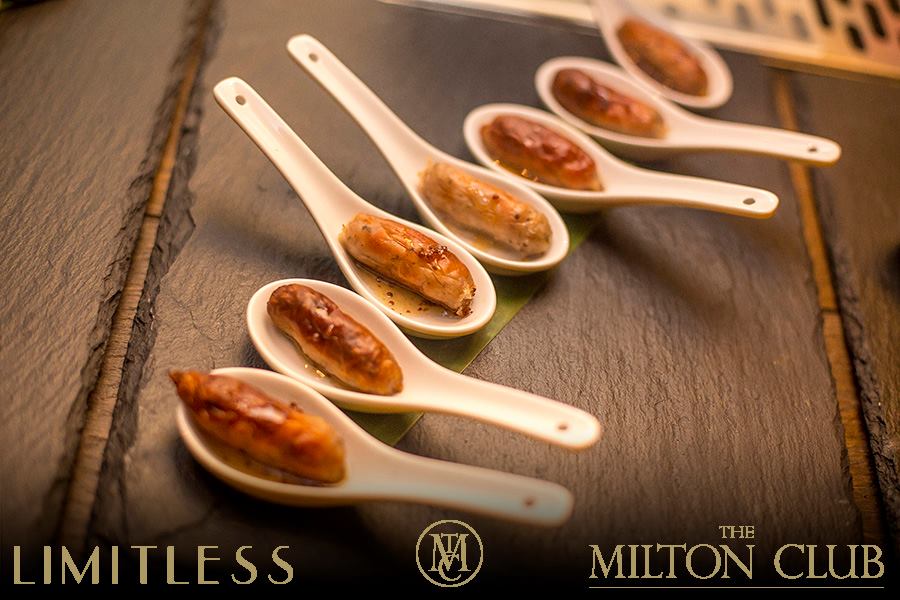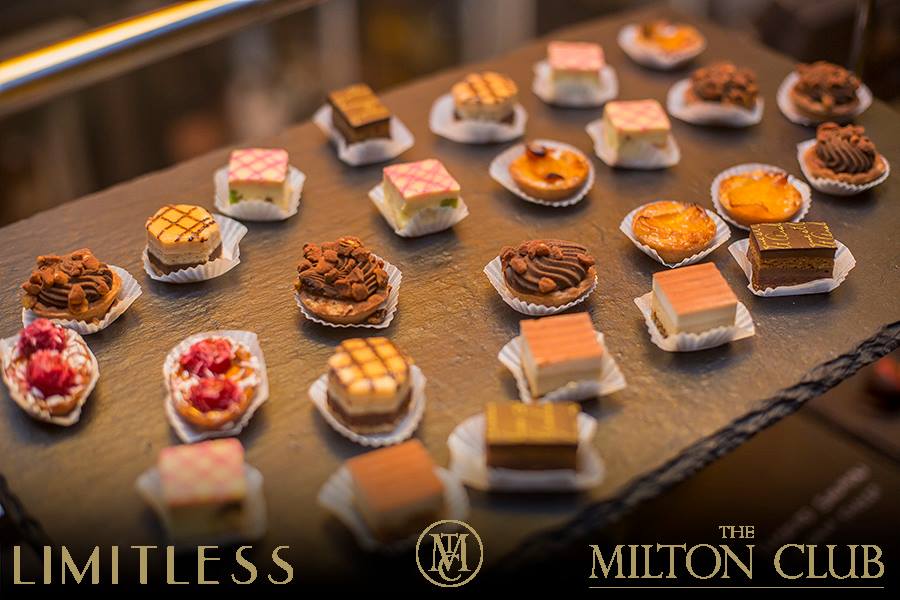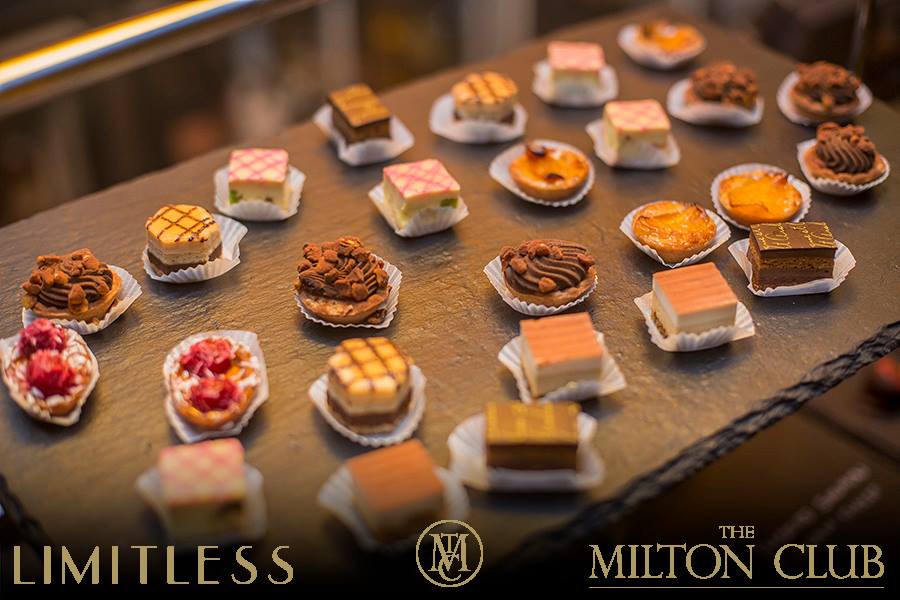 We took a seat in one of the leather booths and enjoyed trying to sample a little bit of everything from the huge canape selection, whilst trying a few of the cocktails in between glasses of prosecco – heaven! The music is always great too, and after 10pm the night will continue with DJ's playing RnB and House until the early hours. The Milton also have  number of themed nights and top DJs from around the world – check out their upcoming events here.
Limitless is designed as an early evening event, and it is the perfect way to start your night if you are planning on hitting the town, but is also ideal if you are just looking to go for a few drinks. In my opinion Limitless is such great value for money, and the food and drinks are definitely up to scratch. You really get that feeling that The Milton wants to look after it's guests, which can be really hard to find in the abundance of Manchester clubs. The Milton Club have established a complimentary membership system, to ensure a personal service and added benefits to our customers. This means you will need to apply for membership if you want to try it out, but it is free to do so. In my opinion the Milton is a bit of a hidden gem and is definitely worth a visit if you haven't been before.
Check out their website here.
Have you tried Limitless at The Milton? Are there any other great nights you would recommend in the city? Let me know what you think in the comments!
LL x
Are you following me on 

?
Photos courtesy of The Milton Club – All opinions are my own.