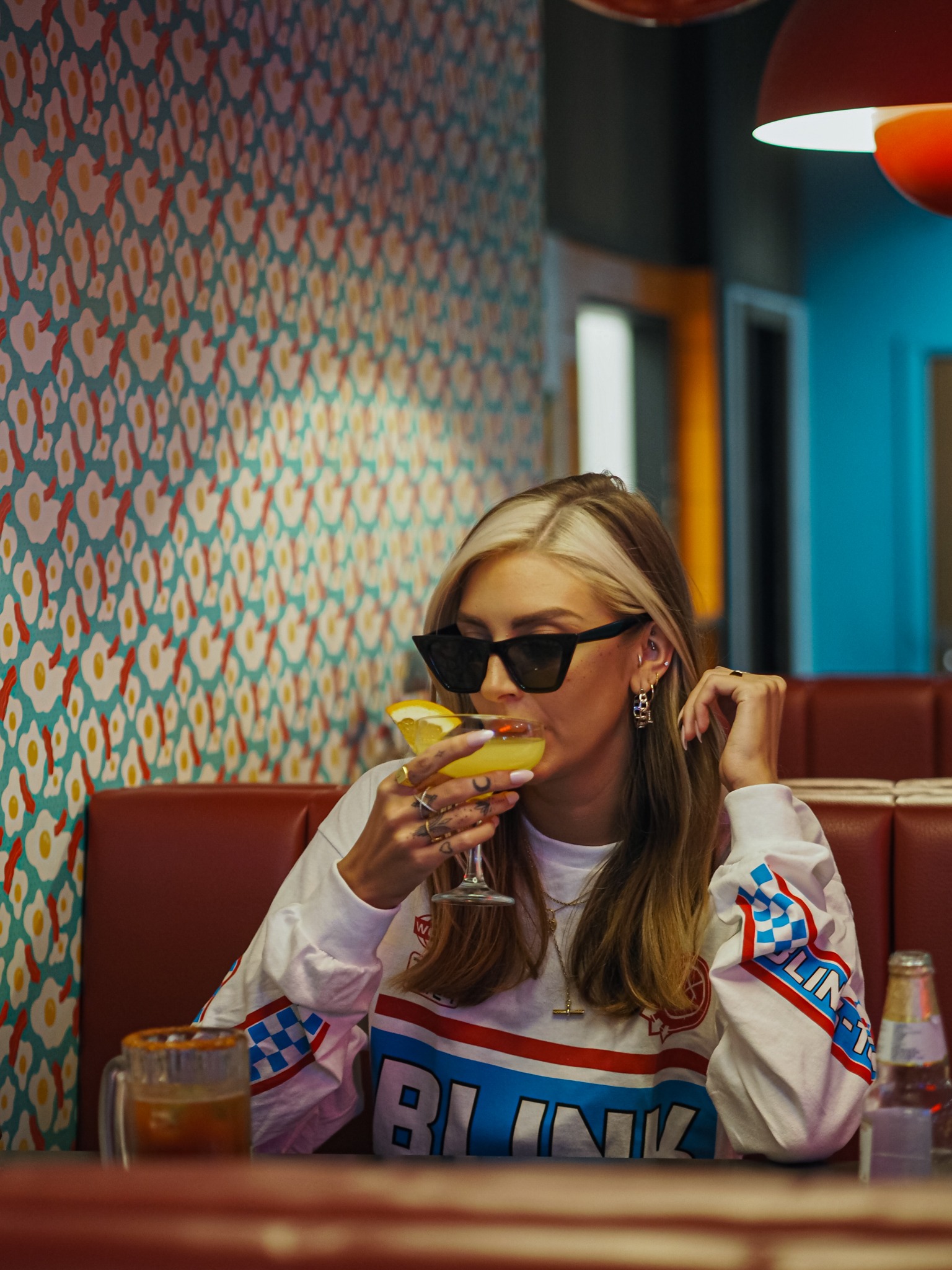 Koffee Pot
Whether you live in Manchester, visit regularly, or are just passing through, Koffee Pot is a Manchester institution that you absolutely must visit. Established in 1978, this is one of the few places in the city that has managed to stick around whilst many others come and go. In my opinion, it's one of the best spots (if not the best) for a hangover brekkie and hair of the dog. Plus, they now serve tacos in the Birria Bros section from Tuesday to Saturday. Basically all the best food groups (breakfast, booze and tacos) in one venue.
They recently had a lovely little makeover so I went down to visit the revamped cafe for brunch and a few too many drinks in the afternoon.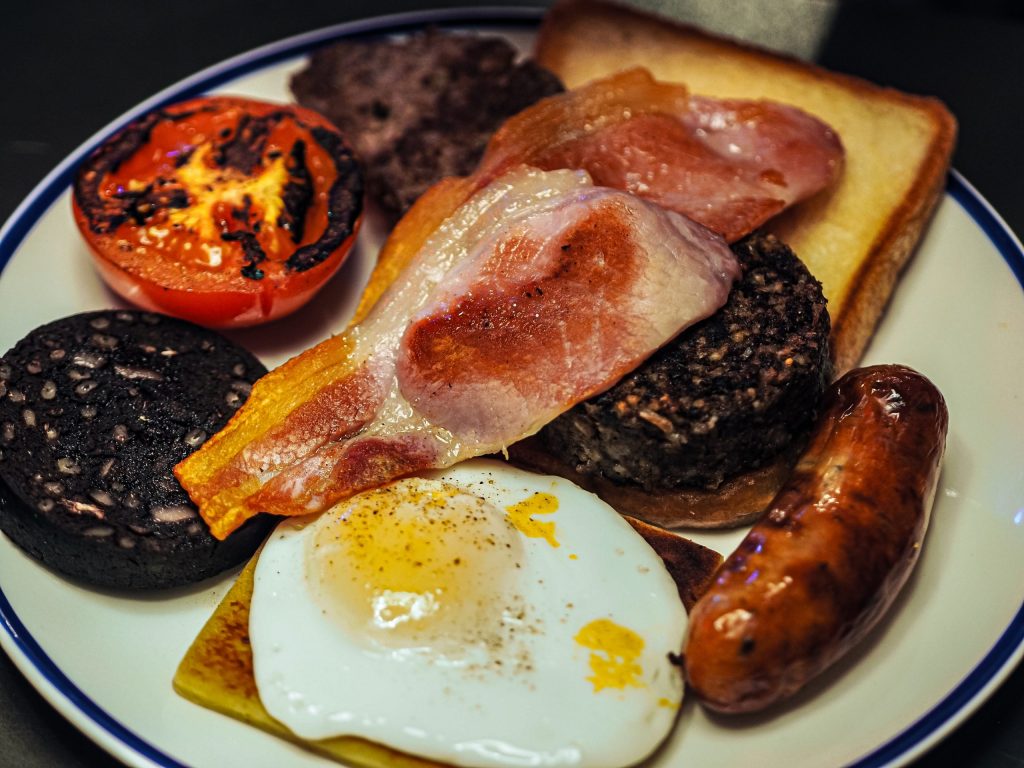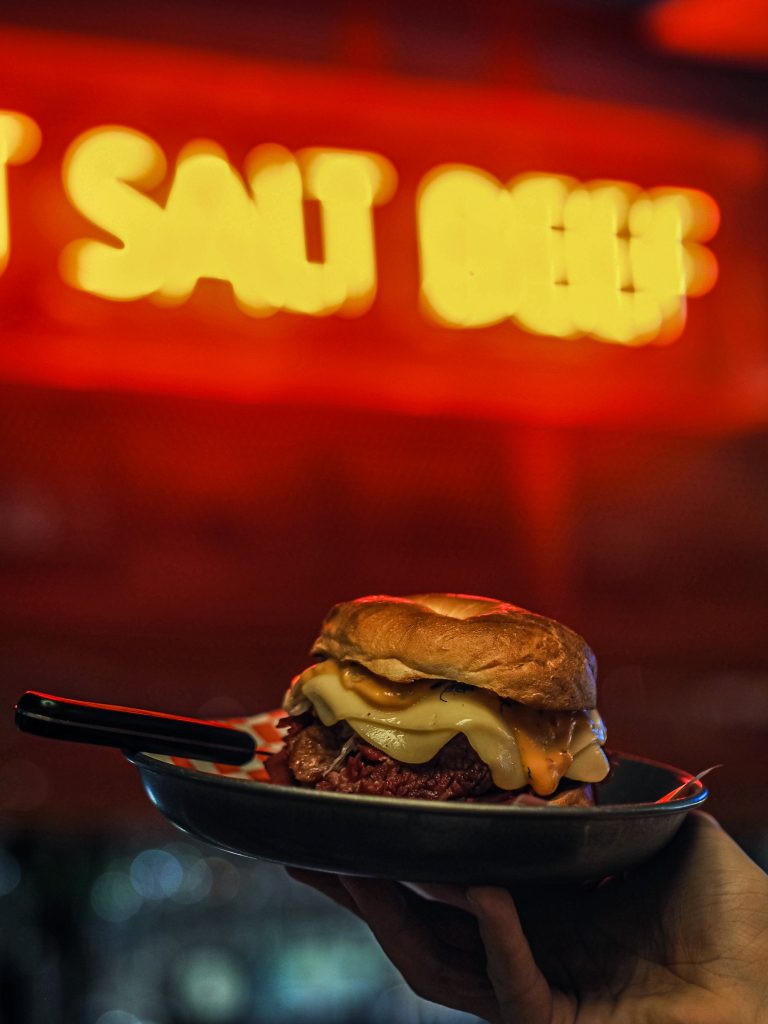 The Food
In a city full of avocado toasts, sometimes all you want is a good full English. Koffee Pot are here for all your classic breakfast needs, including English, Irish and Scottish breakfasts. They also have veggie and vegan options, as well as breakfast sandwiches and a dedicated bennie menu. If you're more of a sweet tooth then KP's pancake stacks are right up your street. They do also have breakfast specials, and what I would confidently say is the best reuben sandwich in Manchester.
I genuinely struggled to decide what to have when we visited. I've had the English breakfast before and its just a brilliant classic thats hard to beat. However I wanted to try something else, so after an unnecessarily long debate and some help from the ever-friendly staff, I chose the reuben sandwich. Robbie chose the Big Yin (the Scottish breakfast) which I obviously tried too.
So I refer you back to my previous comment – the best reuben sandwich in Manchester. Generously filled with house cured pulled salt beef, Swiss cheese and sweet pickle relish. 10/10 sweet and salty deliciousness to cure those weekend hangovers. The Big Yin is piled high with good quality sausages and bacon, all your usual breakfast suspects, plus some Scottish additions to give the dish it's name. Haggis, black pudding, square sausage, totty scone and a slice of fried bread. What a great meal.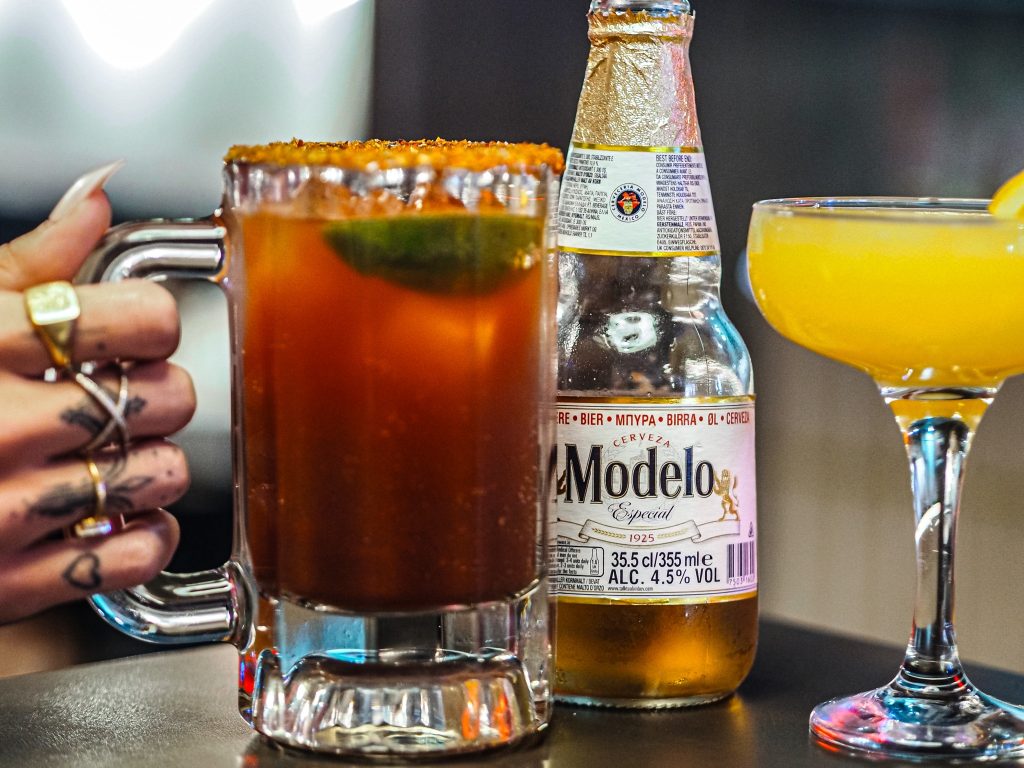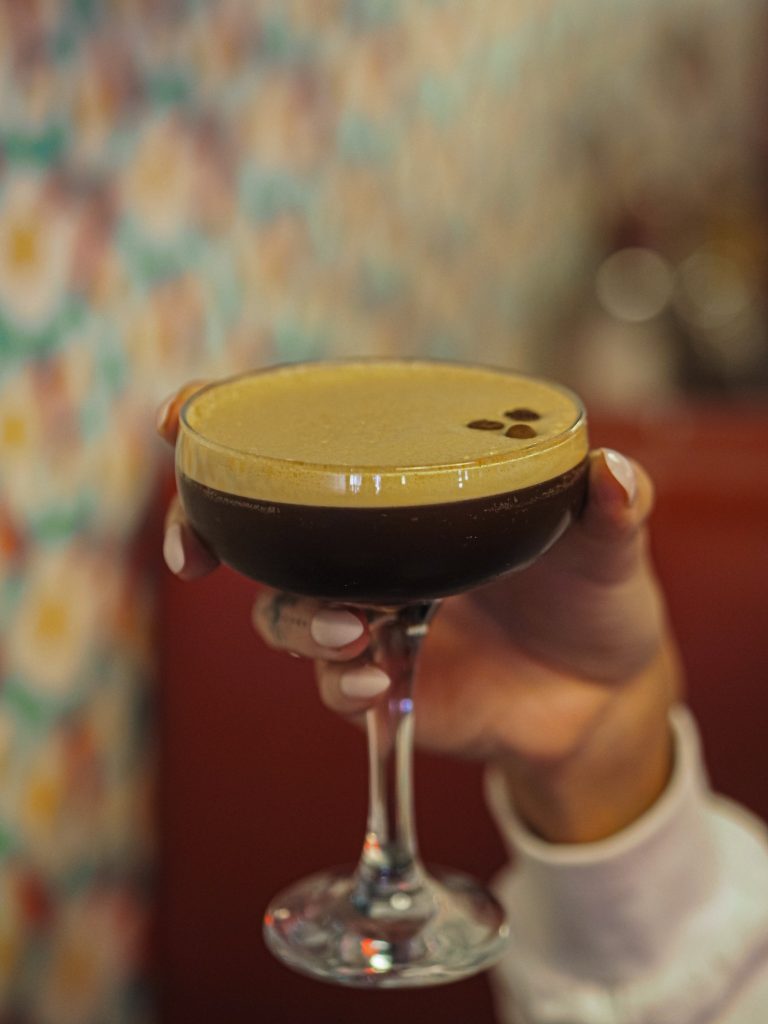 The Drinks
Speaking of hangovers.. lets get into the drinks menu. Fun fact – this is where I had my first takeaway pint (in a plastic pint cup with a lid) when venues were able to open again after lockdown! Whilst Koffee Pot may seem like more of a cafe, I'd argue that it also has one of my favourite bar menus too. All the classics done very well, plus a few special treats.
I started off with a Bloody Michelada. This is one of my favourite drinks but I don't know anywhere else in town that serves these. It's basically a bloody mary and a beer in one. Sounds weird but its delicious, and a very quick way to rid the hangover. After our first drinks it accidentally became quite a boozy brunch. Don't you love it when that happens?! We had some mimosas, espresso martinis and another highlight of mine – picklebacks. Koffee Pot use homemade pickle juice for these, which makes them even better than usual. I can also highly recommend the margaritas from Birria Bros too.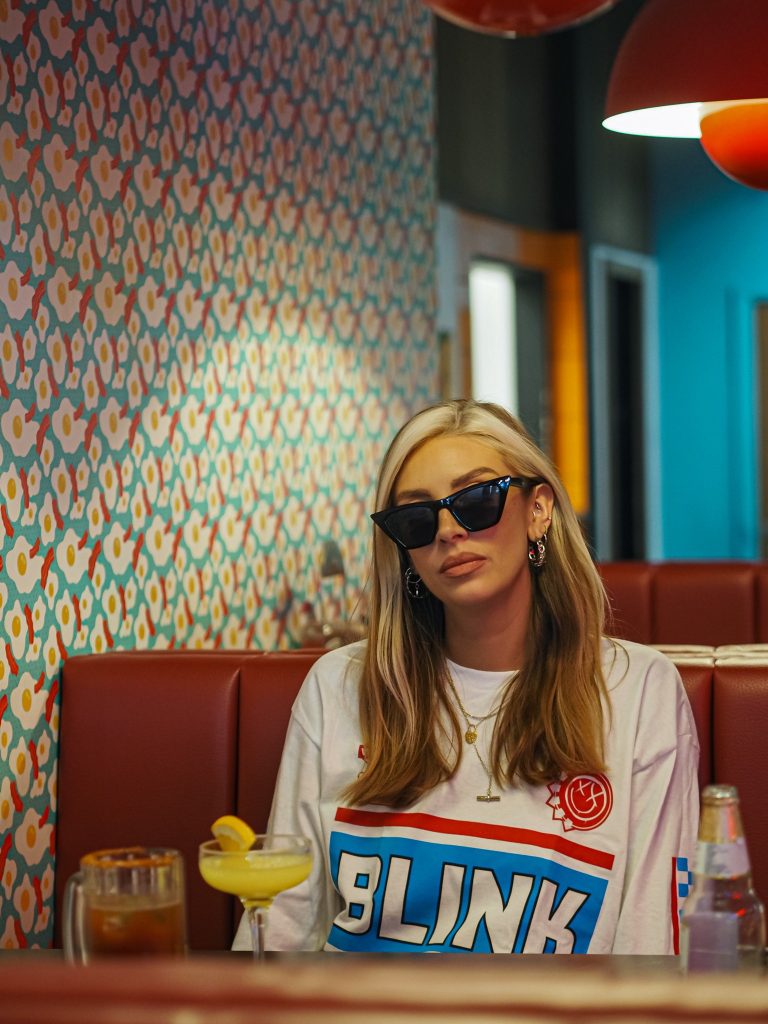 When Can I Go Back?
If you've read this far, its pretty clear how I feel about Koffee Pot. My only negative is that I don't visit enough, which can (and definitely will) be resolved. It's the perfect place for breakfast, brunch, lunch, drinks and tacos. What more can you want in one place? And despite the range, this is certainly not a quantity over quality situation in any way. Everything is made with love and the best quality ingredients, and the menus are really reflective of this They have a select range of dishes with variations on classics and a few specials in there too. I think you can judge a place on how well it does the classics, and Koffee Pot for me is a 10/10.
The refurb also looks great. It still feels classic KP but with a modern refresh, and the Birria Bros permanent section is a welcome addition. I do find that service can often make or break a good experience, but the staff here are what make it. Everyone is really friendly, helpful and just make sure you have a great experience.
Honestly a 12/10 experience and we already decided we need to come back asap before we left.
You can visit the Koffee Pot website here for menus, booking and to enjoy the fried egg cursor like me.
LL x
*This was a gifted visit, but as ever, all opinions are my own.