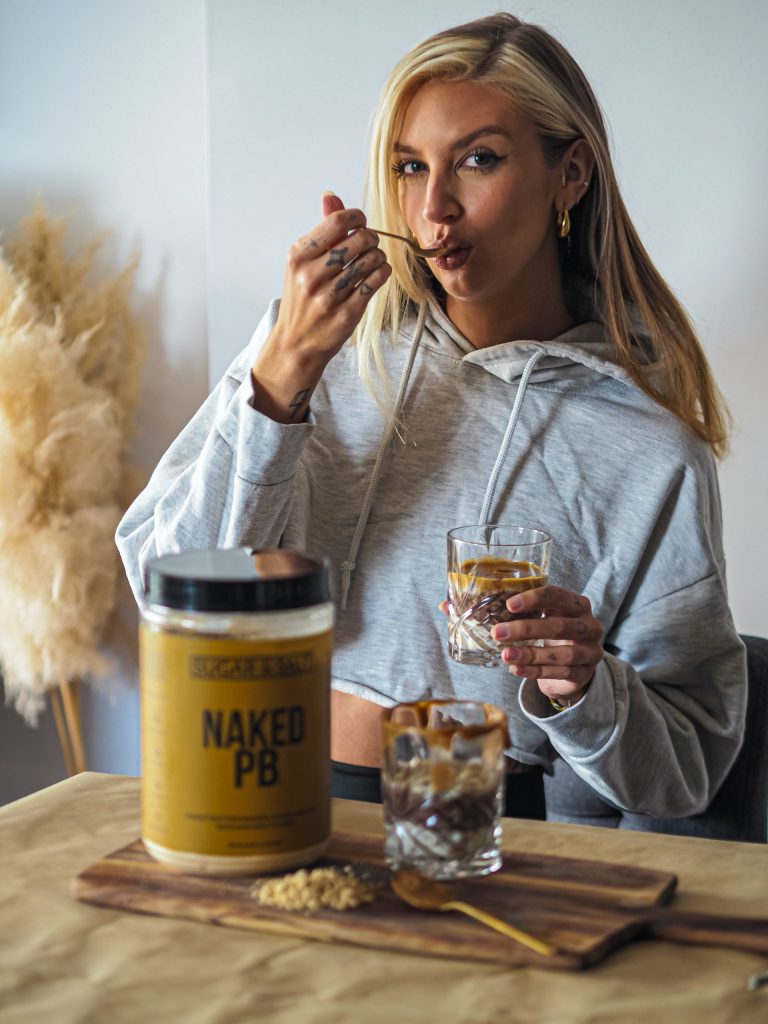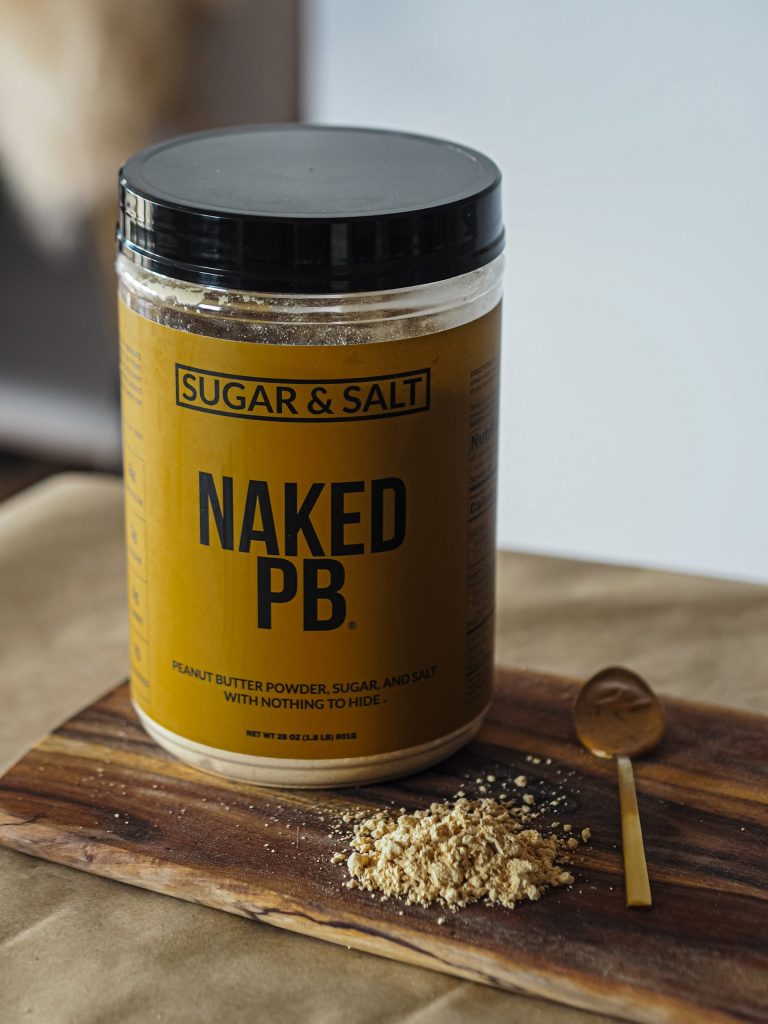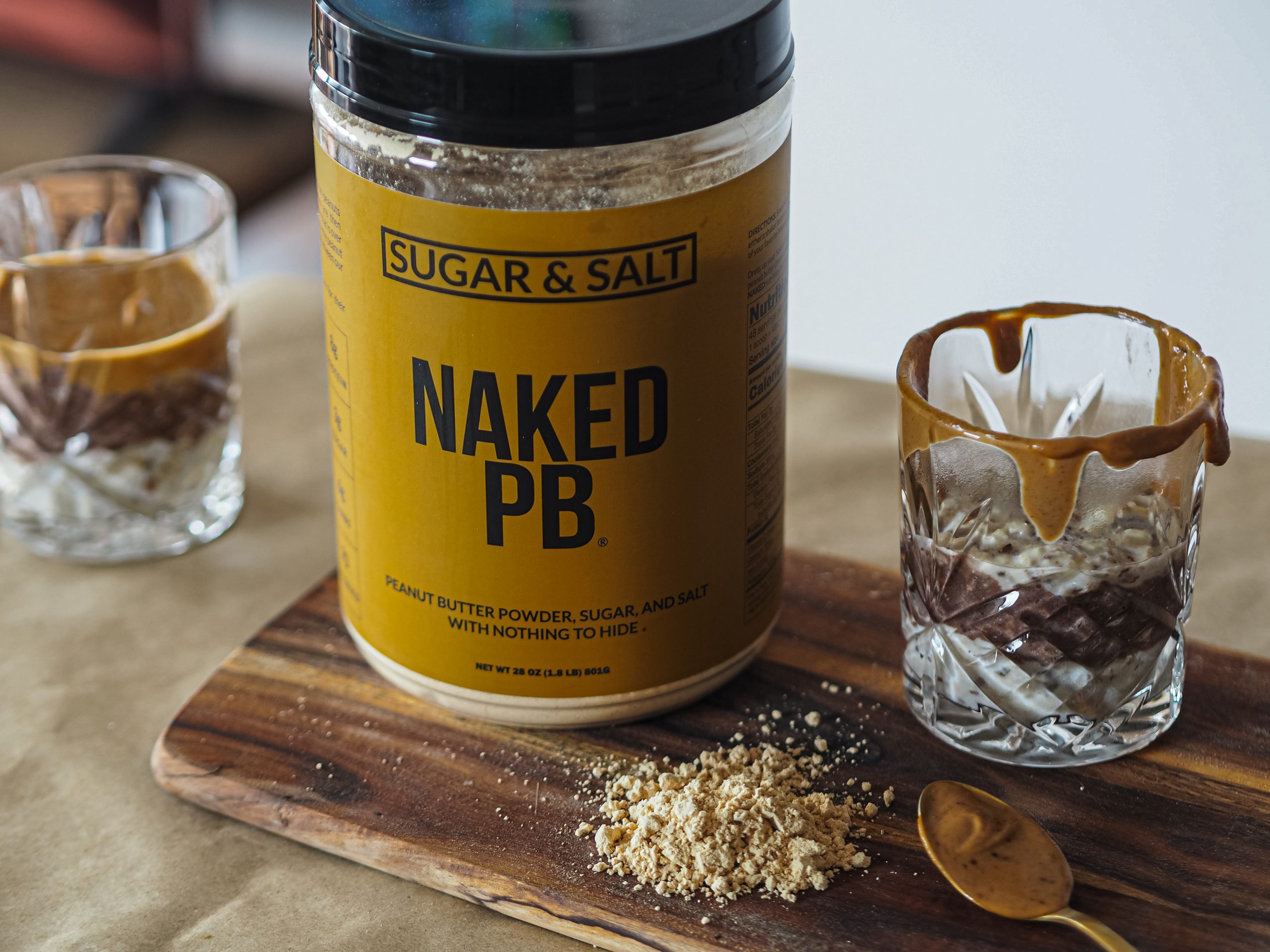 Naked Nutrition Powdered Peanut Butter
Naked Nutrition Powdered Peanut Butter is the newest product launch from a food brand I always enjoy working with. You might have seen my last post with Naked Nutrition here, where I created a recipe with their Ella Beauty Protein Powder. This quickly became one of my favourite daily supplements. I love it when I discover a brand that I truly love and begin to use them regularly. Naked Nutrition are also really passionate about good, clean ingredients, so you know that what you're putting into your body is only doing good.
Their new powdered PB is unsurprisingly straight up there in my favourites too. They have a range of different options including powdered almonds, chocolate PB and organic options. I opted for the Sugar & Salt Naked PB as I love that sweet and savoury combo. It has only three ingredients: Powdered peanut butter from slow-roasted, non-GMO, US grown peanuts mixed with sea salt and organic coconut sugar. It is also low in calories and fat, perfect for adding more protein on a plant-based diet. There are also no additives or artificial sweeteners.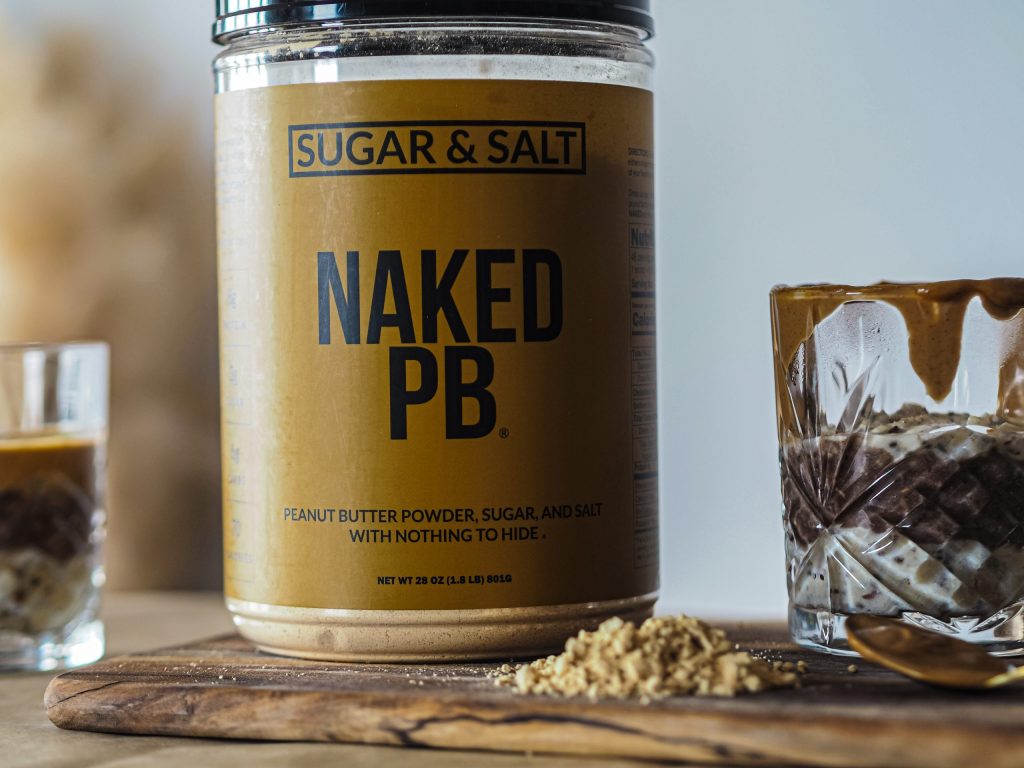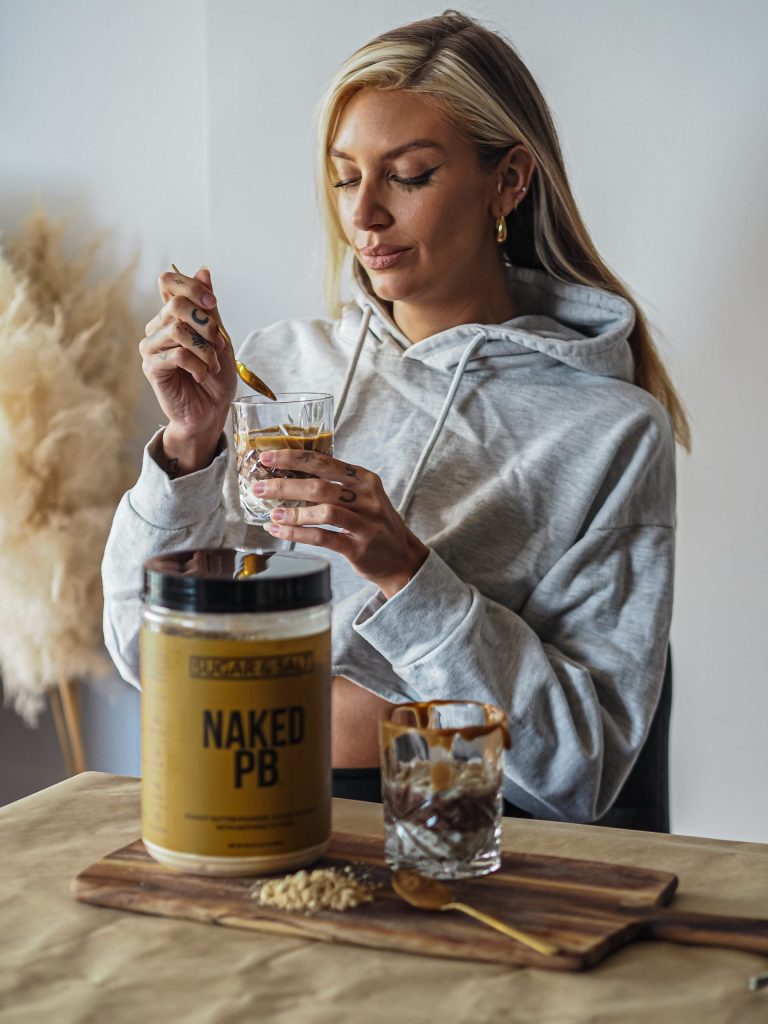 Recipe Inspo
For this product I've gone for a quick and easy overnight oats. I love this when it gets into winter, as I'm a fan of porridge, but I don't always have time to make it fresh each morning. This is perfect for those with busy lifestyles, who want a delicious, filling and healthy breakfast to set you up for the day. I've gone for a bit of a 'snickers' vibe with this one, adding some chocolate, and the PB hits those nutty and caramel notes.
Overnight Oats Method
Simply cook your oats as you would usually – I often do about 3 or 4 portions at once so I'm set for the next few days.
Once cooked, remove about half the oats and mix in some chocolate flavoured protein powder. This is great for adding extra protein as well as flavour, but you can also use cocoa powder or melted dark chocolate if you don't have this.
Layer your regular oats with the chocolate oats in a bowl, glass or tupperware. The chocolate layers should be enough sweetness but you can also add some sweetener to the plain oats if required.
Mix up your powdered PB with some water until you get a smooth and slightly runny texture. You can then layer or drizzle this on the top.
You can also add extra toppings if you like. A few things I think would go really well are whole or crushed peanuts, chocolate chips or chopped dates. You might want to add these right before you eat them to keep the texture.
Enjoy!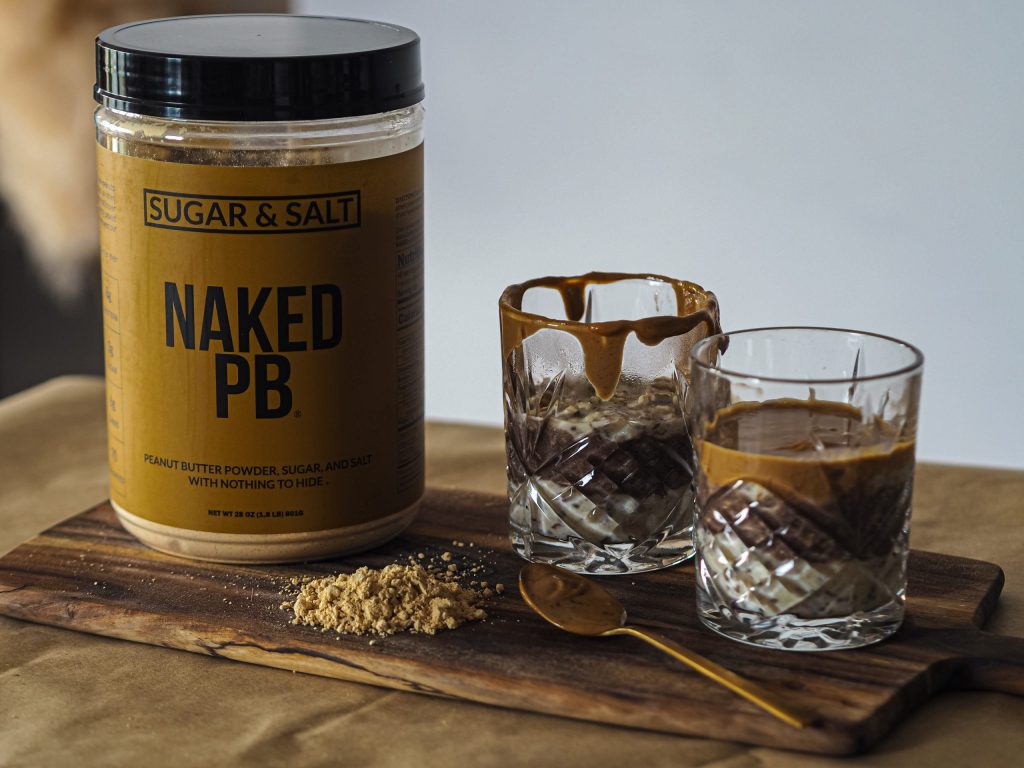 This is yet another great product from Naked Nutrition. As a lover of anything peanut butter, I'll be adding this to treats and dishes daily. It's also really convenient to mix into things in its powdered form, so you still get the delicious taste without having to mix it into the buttery form. If you prefer having it in the buttery-form though, you can mix up a small batch and then store it in a tub for the week too.
You can visit the website here for more info or to buy.
LL x
*This item was gifted. As ever, all opinions are my own.