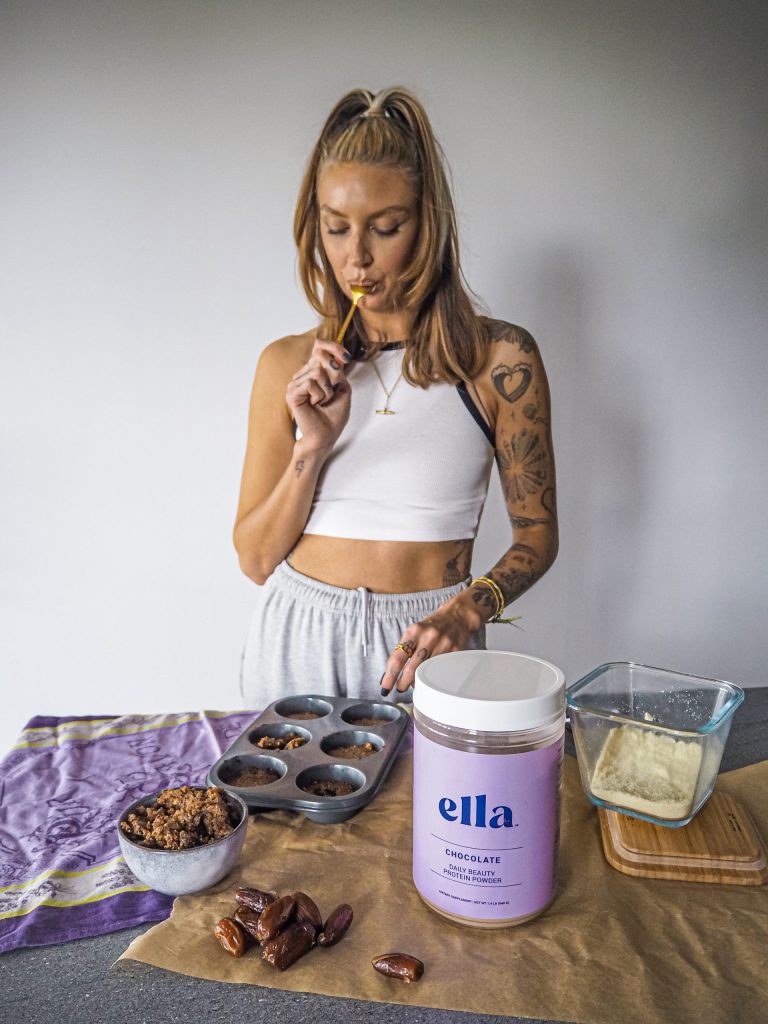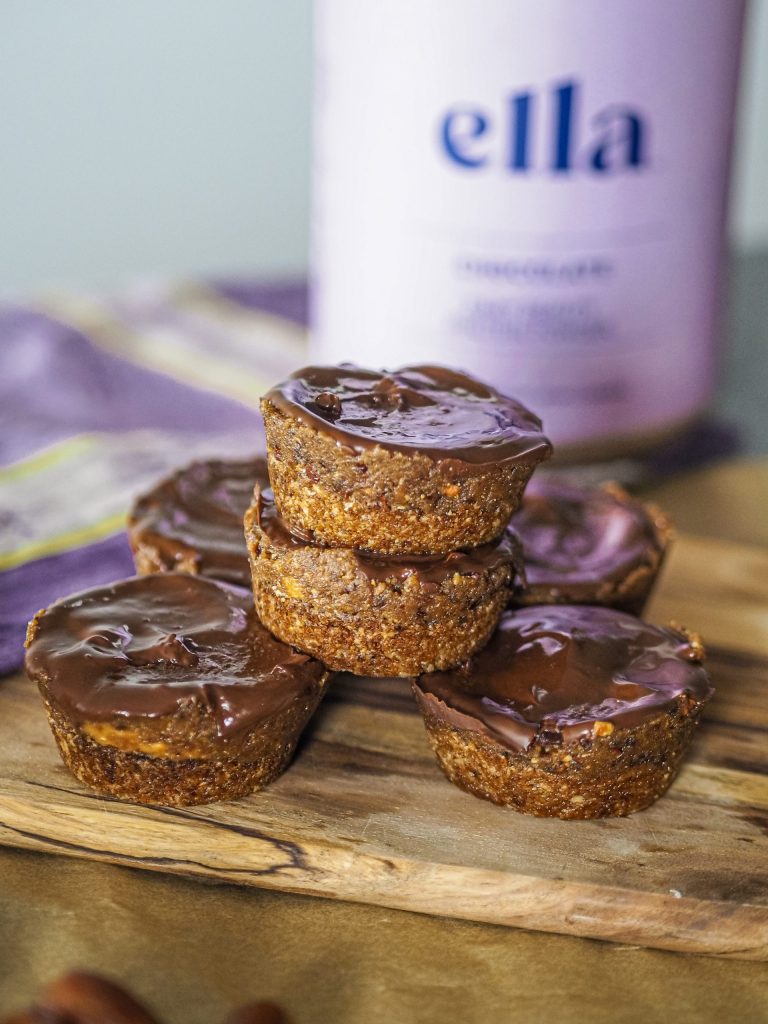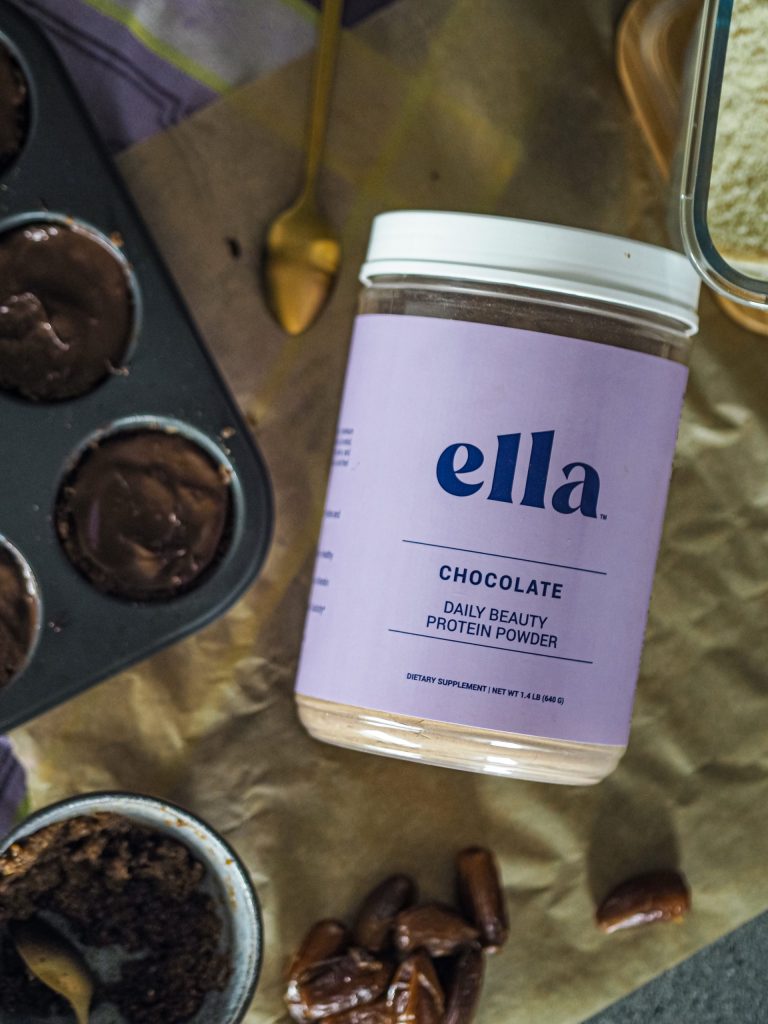 What is Ella Beauty Protein Powder?
Ella is the new women's wellness line from the hugely popular supplement brand – Naked Nutrition. Their main brand has over 50 products, with most having 3 ingredients or less. Their vision is to give people control over their health and fitness journey by using pure ingredients that are easy to understand and as few of them as possible.
The new Ella line helps with daily support from time-tested vitamins and compounds, to help you look and feel your best. Ella supplements are Non-GMO, Gluten-Free, and contain no added sweeteners, flavours or colours. There are currently 2 flavours; chocolate and vanilla.
Start every day with a thoughtfully crafted blend of premium ingredients designed with your best skin, hair, and nails in mind. We include only time-tested vitamins and compounds to provide daily support to help you look and feel your best. Collagen and organic seed protein combined with a powerful beauty blend of hyaluronic acid, zinc, vitamin C, biotin, and more improves skin elasticity, smoothness and gives a natural glow.*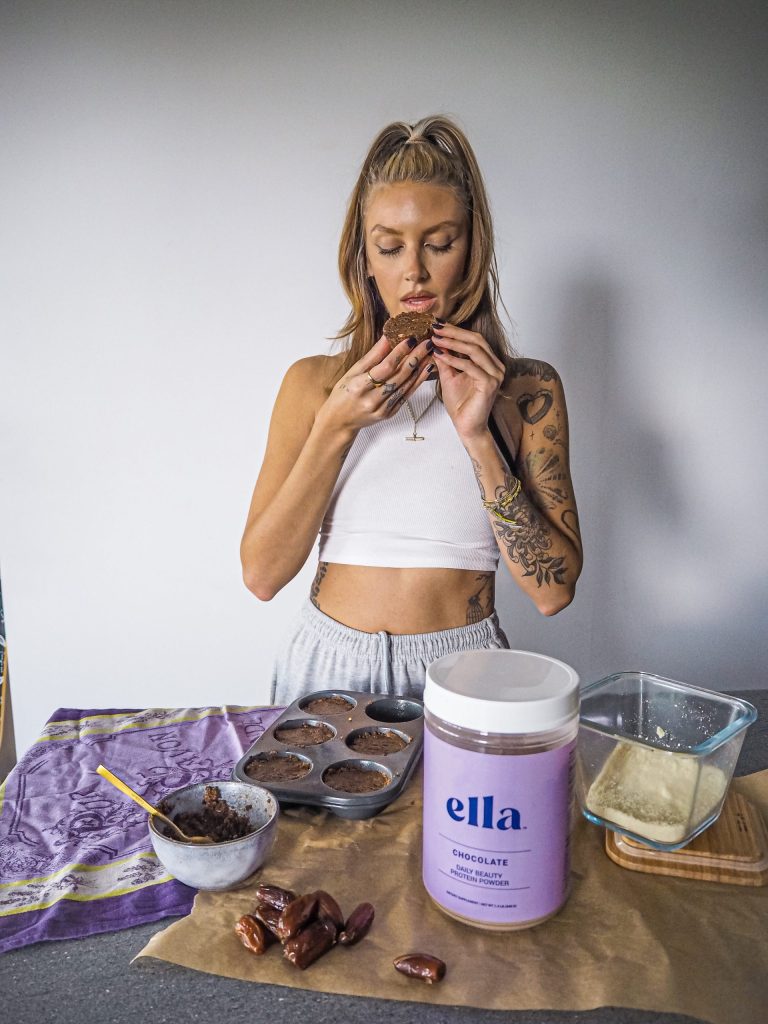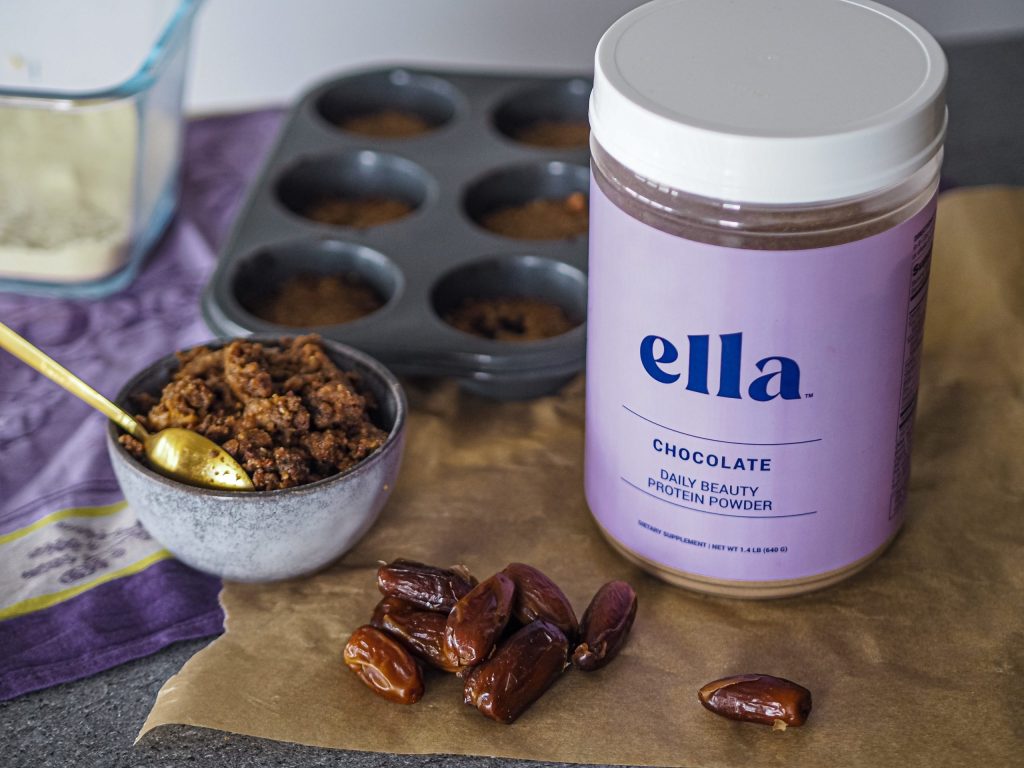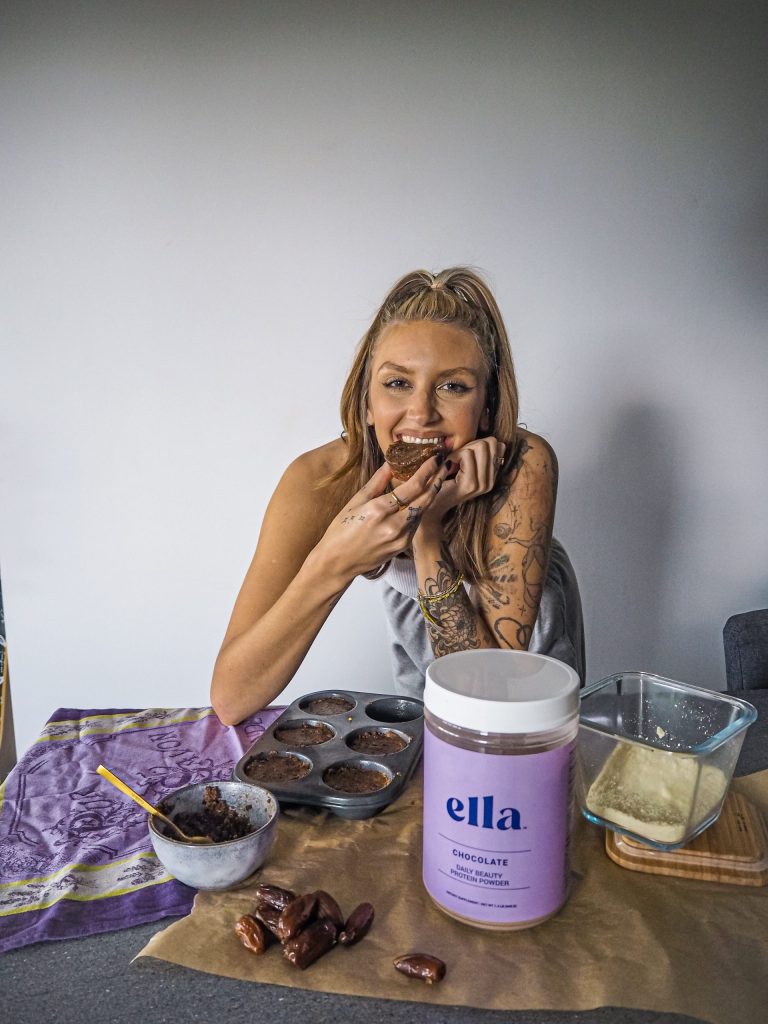 Healthy Chocolate Cups – Recipe Idea
So this recipe has two layers, and the bottom is baked. A little more biscuit-y. However the other layer will set enough so that you can actually just make this layer as the whole thing, if you're short on time or just prefer an easier bake.
For the base, mix a 3/4 cup almond flour with 1/4 cup of Ella Beauty Protein Powder. Then add 2 tablespoons of maple syrup, and 3 tablespoons of melted coconut oil. Press into a cupcake and bake this at 180 degrees for 10-12 minutes or until they start to brown slightly.
For the main layer, add 1/2 cup peanut butter (or alternative nut butter), 6-8 pitted dates, 2 tablespoons of Ella Beauty Protein Powder, 1/4 cup melted coconut oil and 1/4 cup maple syrup to a blender and blitz. The mix should come together and be soft enough to mould in your hands, and stay together when compressed. If its too dry then add a little more oil or maple syrup (your preference depending on flavour) or if its too wet then add another tablespoon of the protein. You can then press this onto the cooled base and pop in the fridge until set.
Once set, melt some dark chocolate in a pan and drizzle over. Or cover the whole thing like me! This is also optional if you prefer to make them without the chocolate.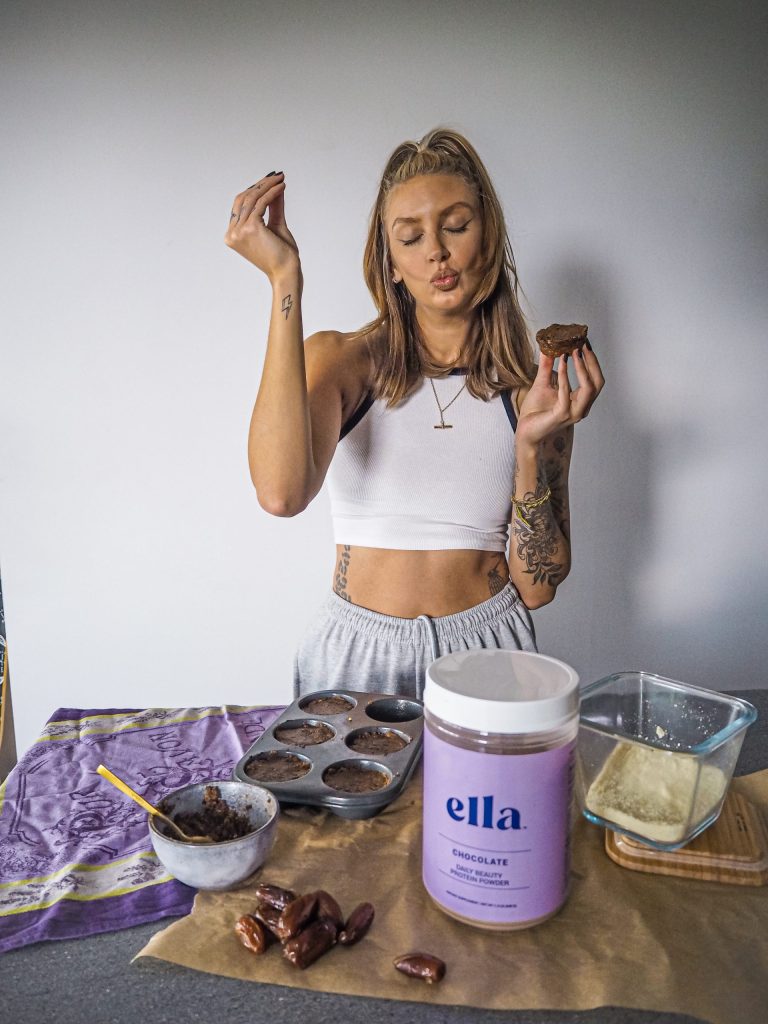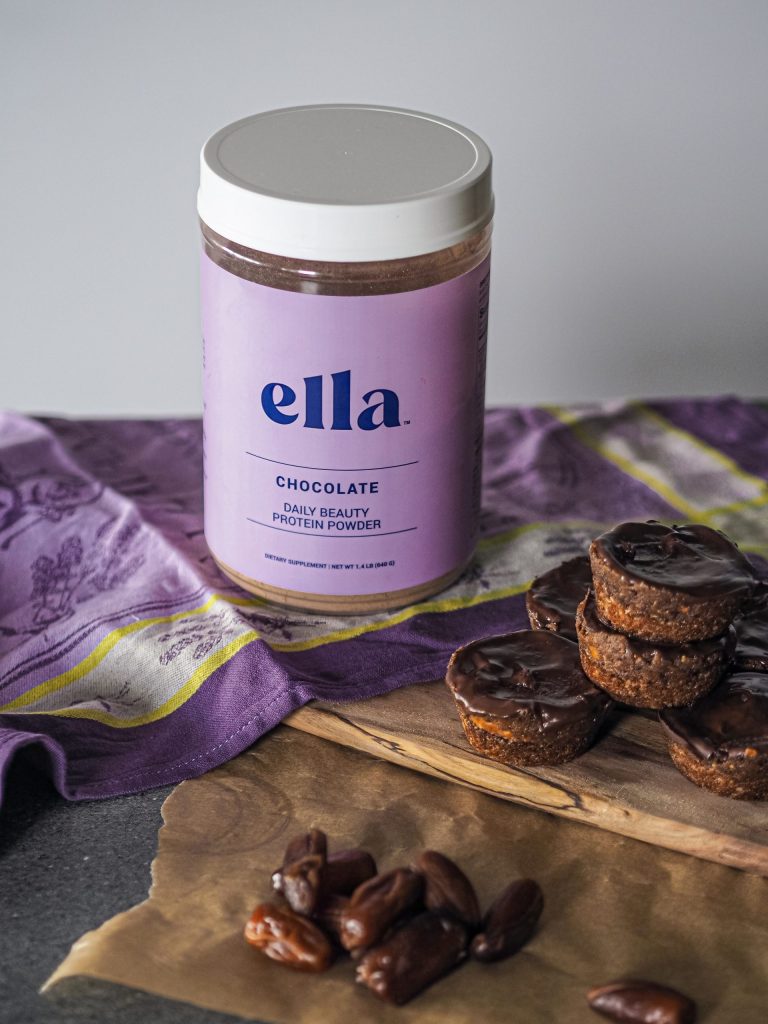 Review
Ella Beauty Protein combines collagen with organic seed protein and other beauty-boosting ingredients like hyaluronic acid, biotin, zinc, and vitamin C to support healthy skin, hair, and nails. I use protein powder most days so it's great to be using a product that has so many other benefits too. It tastes great too. I always love having a chocolate protein in as its a flavour I reach for most often. I've used it in a bunch of ways; as a shake, as well as in smoothies, healthy bakes, yogurts and oats.
It's super easy to incorporate into your daily routine and such a great way to get all those health benefits in a natural way, that also tastes really good! I've never had a product like this before and it's a bit of a game changer for me, so I'd love to continue with this as my go-to protein.
You can visit the website here for more info and to shop.
LL x
*This is a sponsored post in collaboration with Naked Nutrition. As ever, all opinions are my own.