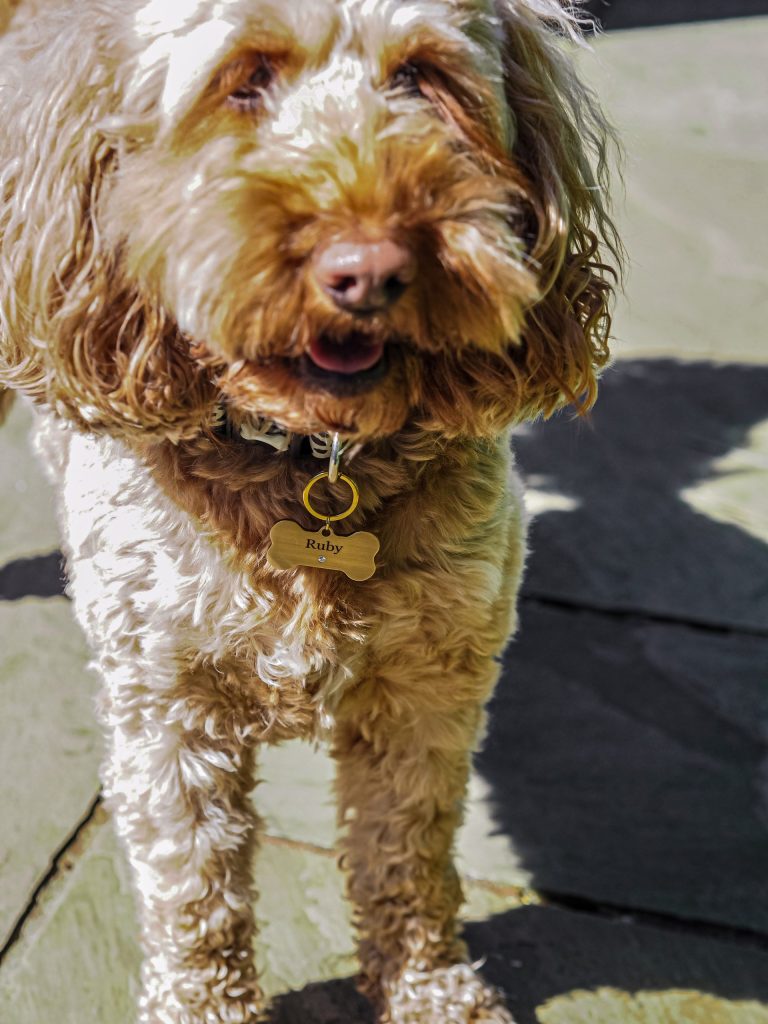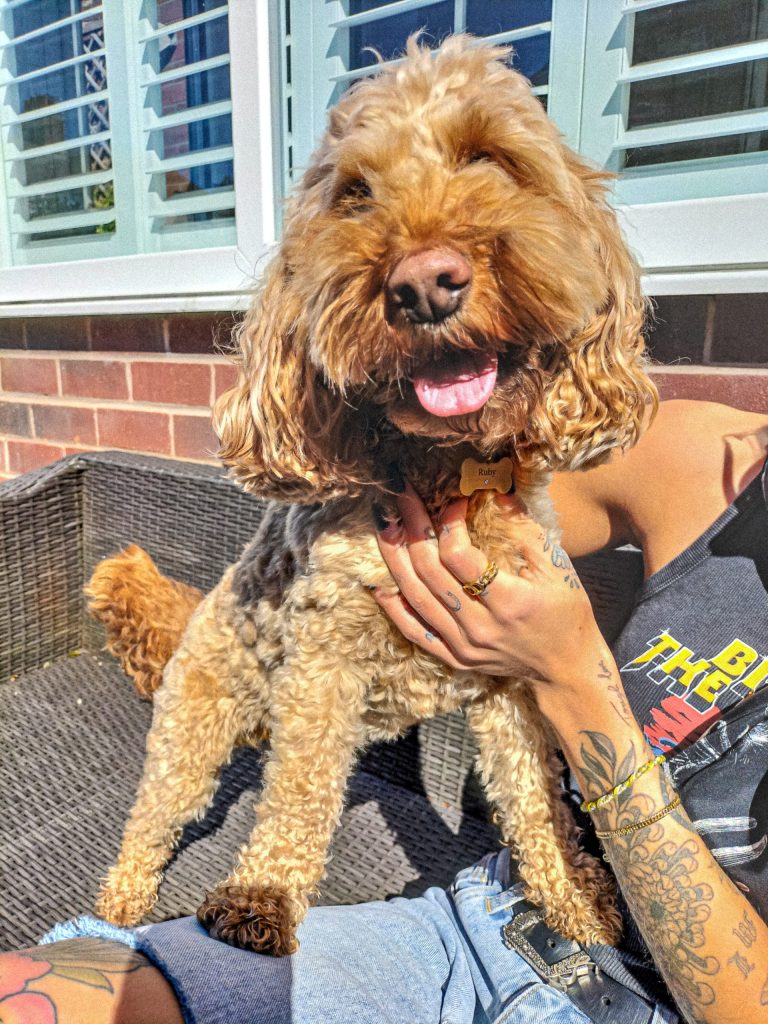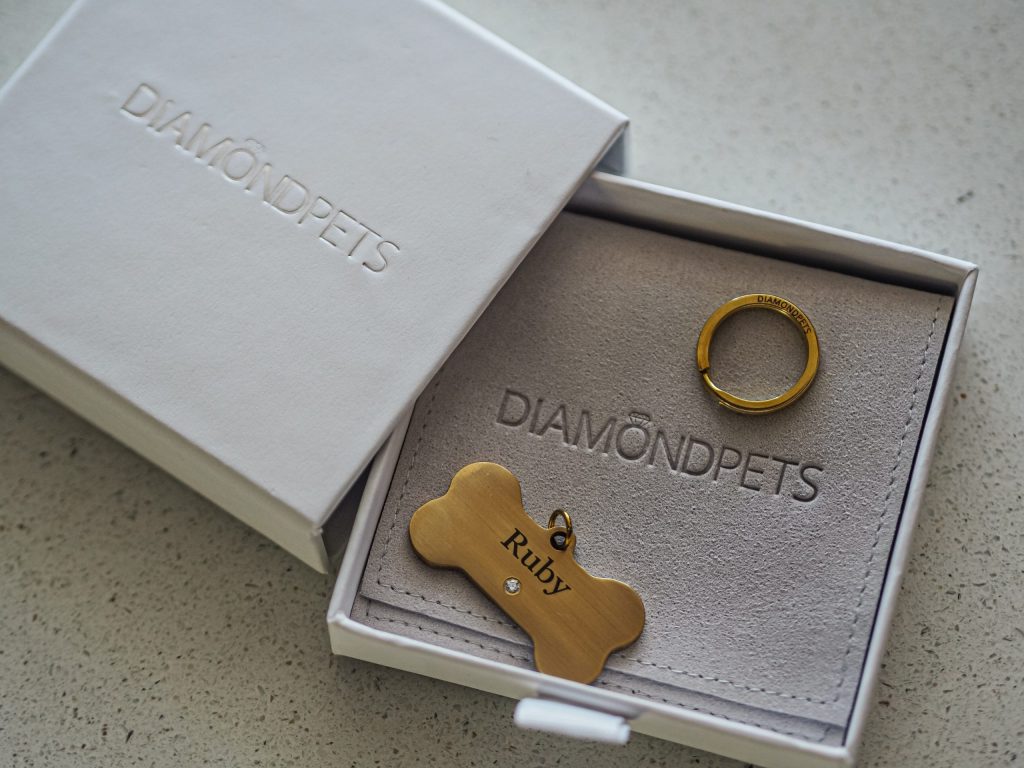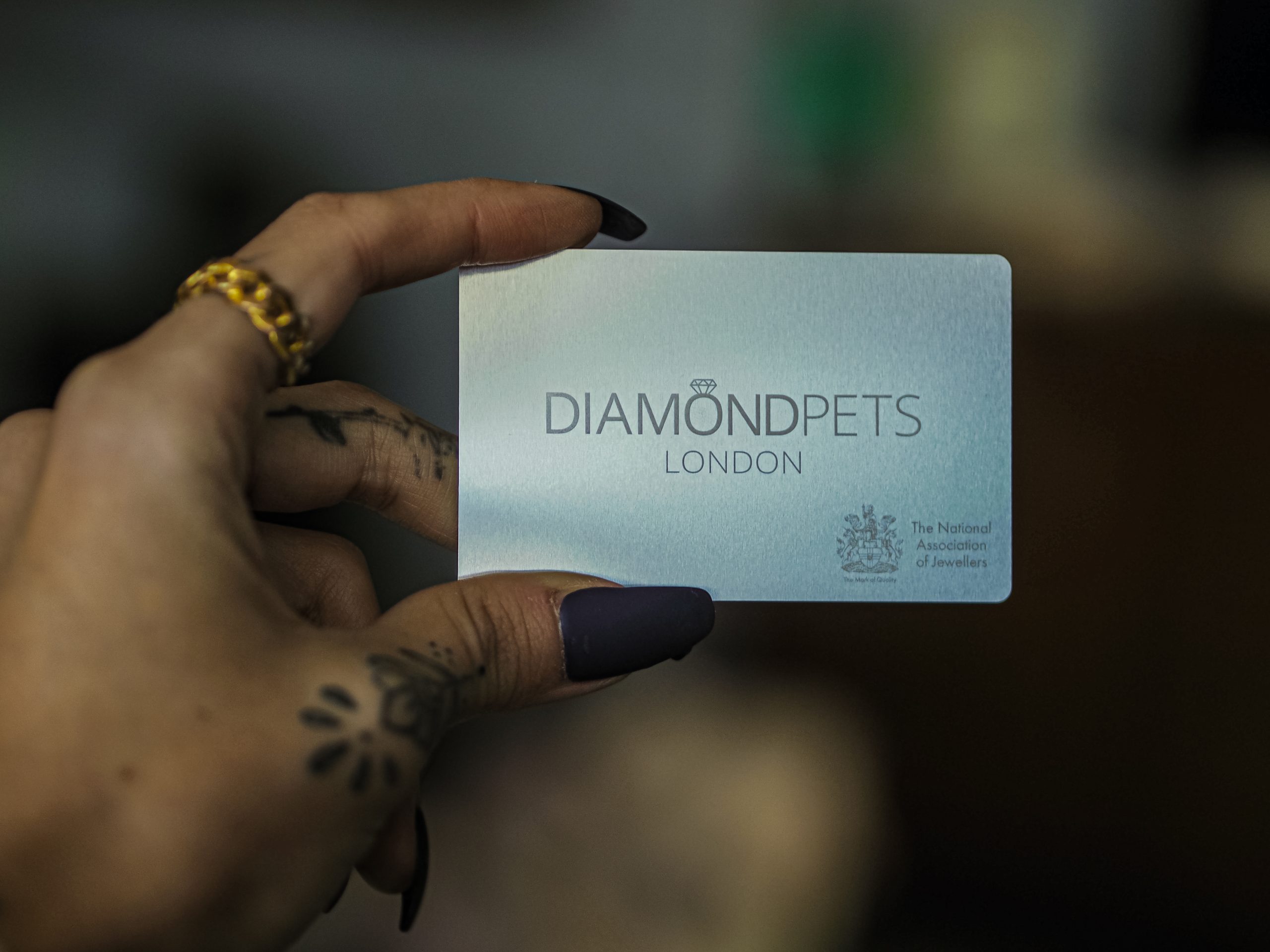 Diamond Pets
So after getting my own diamond accessory from The Watch Strap Co., I had great delight in sharing a matching tag with my parents' pooch, Ruby, from Diamond Pets. They are proud members of the association of jewellers. Known as "The Pet's Jeweller", Diamond Pets™ are proud to offer the world's most exclusive and luxurious range of genuine diamond name tags for dogs and cats. Their UK team of Master Jewellers deliver the very best in design and craftsmanship. Their unique products are truly exquisite and something both you and your companion can treasure for a lifetime.
Each of the diamonds in the Diamonds Pets range is ethically sourced from, and created by socially and environmentally responsible labs. This guarantees the highest quality, conflict-free diamonds. Before being set by hand, their in-house UK team of Master Jewellers meticulously inspect every stone under extreme magnification to ensure that our exacting standards have been met. As such our diamonds are colourless, precisely cut to ensure maximum brilliance and are beautifully flawless (VVS+).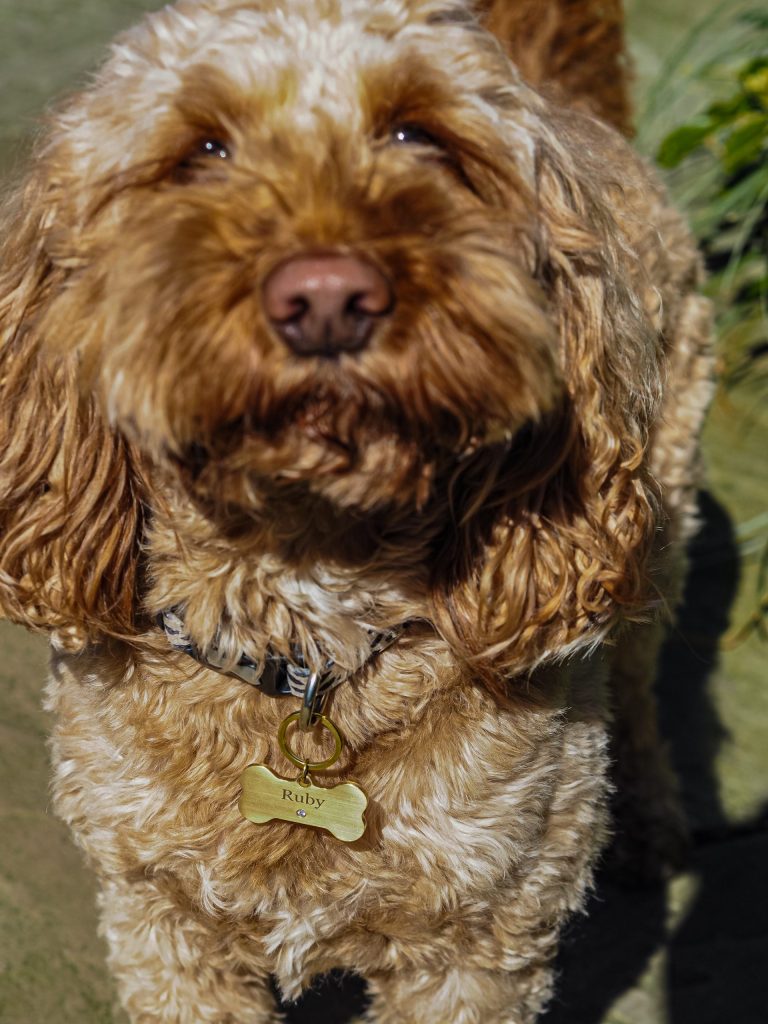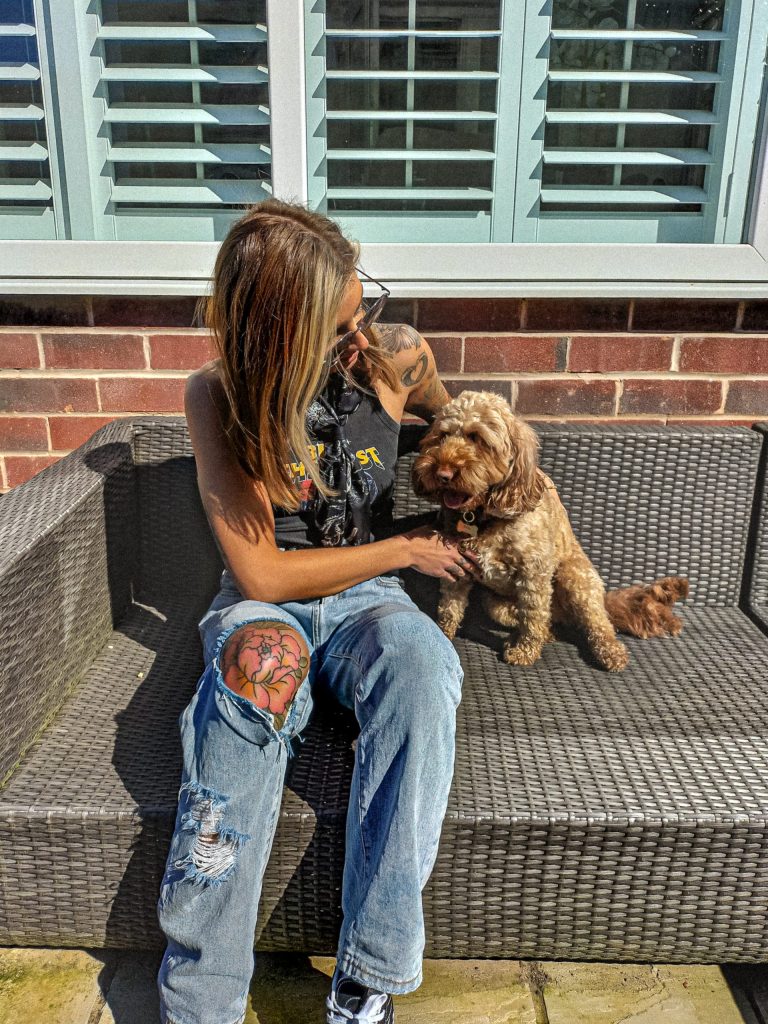 Posh Pooch
I chose the 'Posh Pooch' solid brass, bone-shaped, real diamond name tag for Ruby.
The tag is meticulously crafted by Diamond Pets very own team of Master Jewellers. A creation born from their years of experience in the London Jewellery & Diamond Sector.
The 'Posh Pooch' bone-shaped dog tag is crafted from 2mm thick, classic marine grade brass. Richly golden in its appearance and widely used by the Royal Navy for things such as propeller shafts, decorative fittings and even instruments, this premium-grade brass is more commonly referred to as Naval Brass. Coming from the 'Alpha Beta' subfamily, Naval brass is renowned for its superior strength and corrosion resistance, rating higher in these areas than any other brass group (which in total comprises over 60 different types of brass).
Every brass Diamond Pets™ name tag is polished by hand, before finally being given an exquisite light-brushed finish.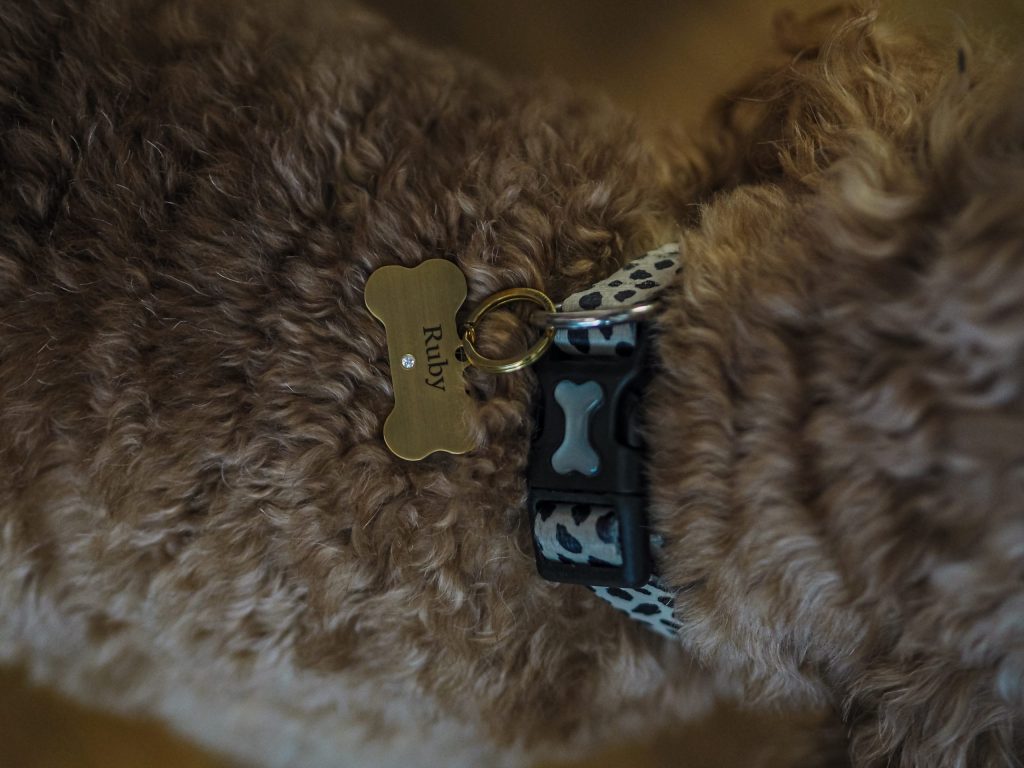 As you can see, Ruby is also delighted about her new fancy name tag. It's a really beautiful piece, but you also know it isn't super delicate or likely to get damaged. Perfect for playful pets! You can also choose whether you'd like to add the diamond or not, so if sparkle isn't your thing then you can keep it simple with just the name. I also got my parents phone number engraved on the back, so you can add emergency details as with other tags too. They make a great gift, either for your own pet or for pet lovers.
You can visit the Diamond Pets website here to browse and shop.
LL x
*This was a gifted item. As ever, all opinions are my own.