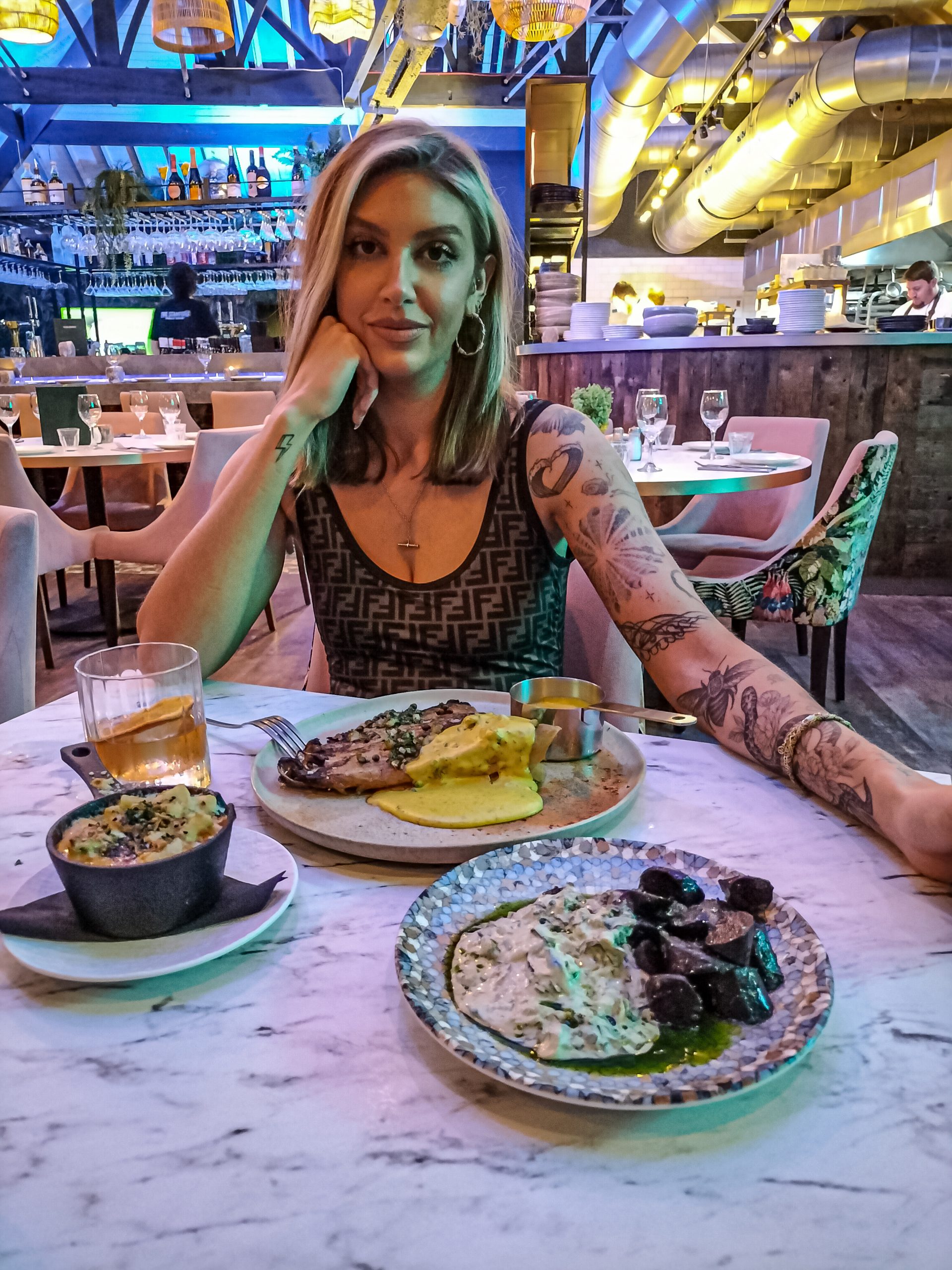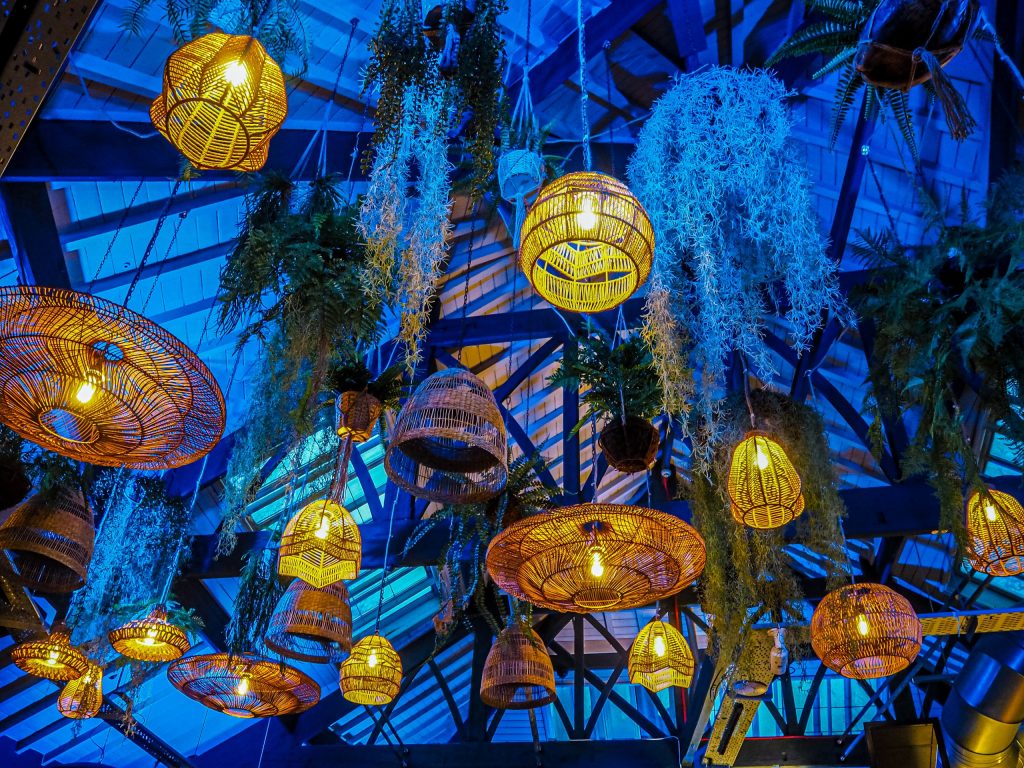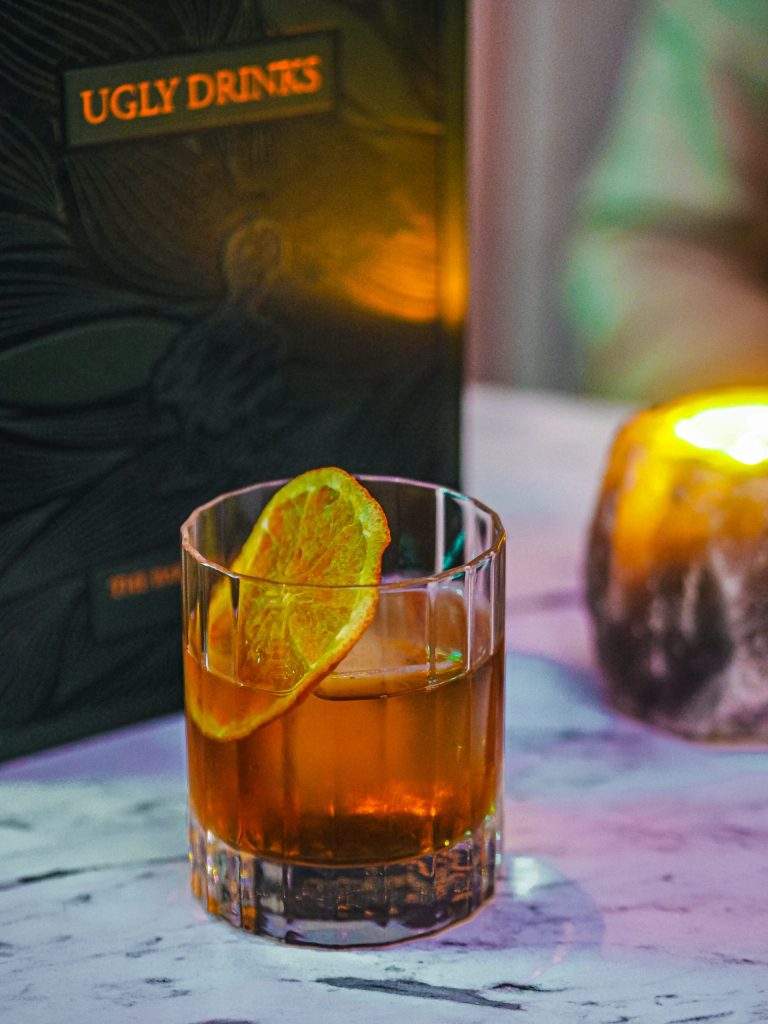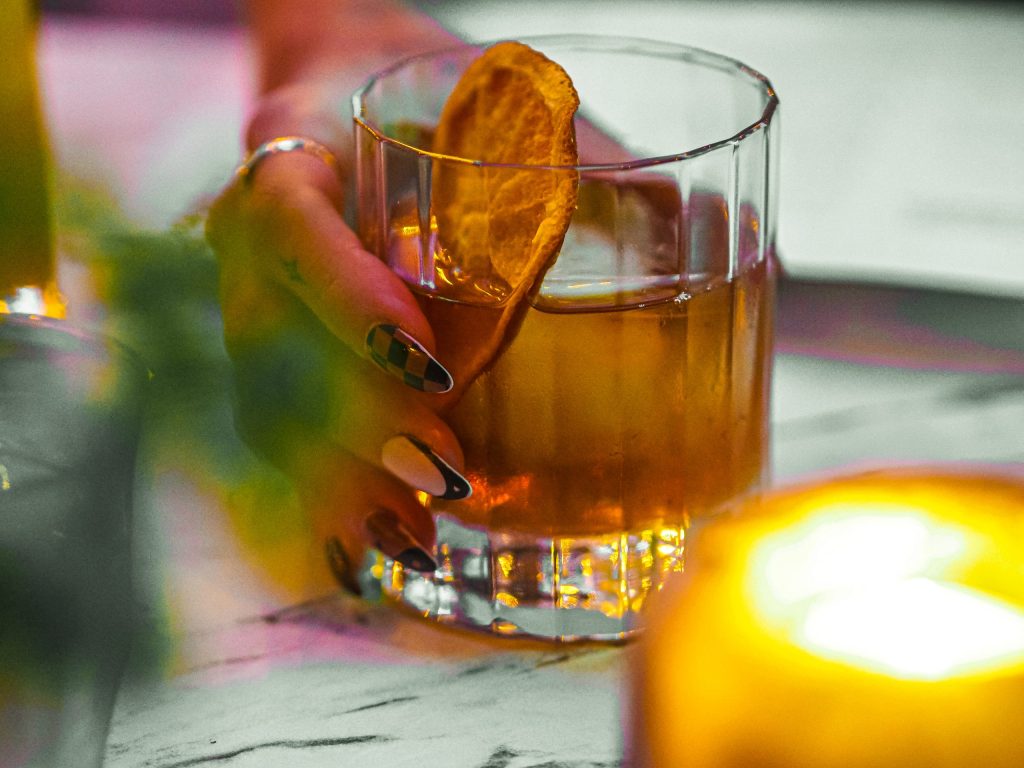 Ugly Duckling
I was recently invited to Altrincham to try out the recently re-opened Ugly Duckling restaurant. I hadn't actually heard of it before, but they had been in hibernation for the beginning of the year, working on a new menu for a strong comeback in February. After a little Insta stalking and seeing how delicious the food looked (not to mention the interior), I was super excited to try something a little out of the city.
Robbie & I headed over on a Saturday evening for a lovely date night. The venue is quite unassuming from the outside; its the sister restaurant of the attached gastropub – The Stamford. We actually walked by the pub commented on how nice and cosy it looked, before stumbling upon the entrance to Ugly Duckling a couple of moments later. Once you're inside, the interior is so beautiful, and we couldn't help but already be excited about the restaurant before we'd ordered anything.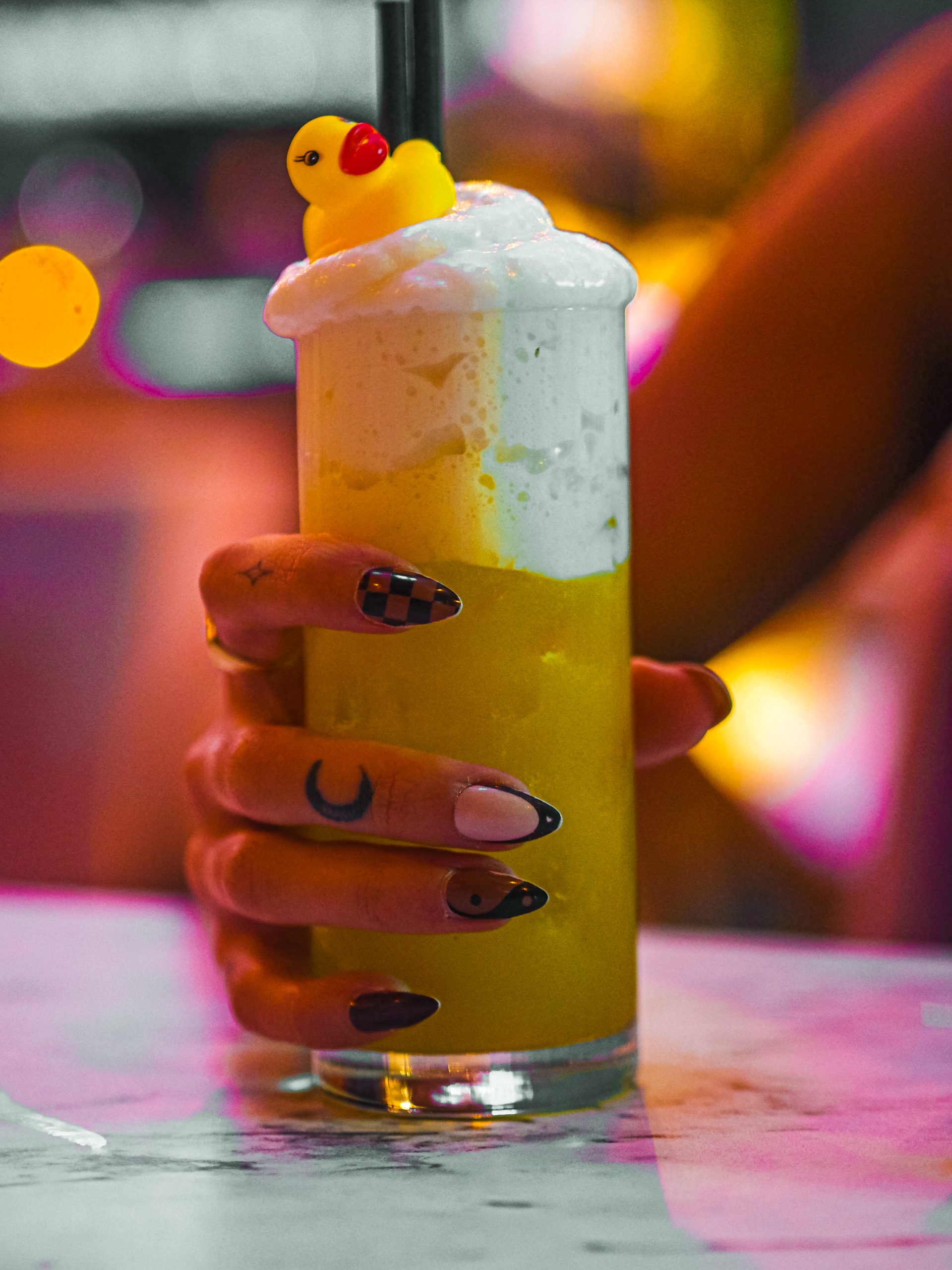 Drinks
To start, we had to order a couple of drinks, as their cocktail menu is so up my street. I tried the 'What The Duck' (Havana 3 yr, mango, pineapple, coconut whip) – £9. Robbie is partial to an old fashioned, so he had the 'Campfire Old Fashioned' (Woodford Reserve, High West campfire whisky, marshmallow syrup, Angostura) – £10. It was an immediate yes from both of us for these. The What The Duck is really fruity, balanced with the creamy coconut whip – honestly, I think I need to get some of this stuff at home. The Campfire Old Fashioned was a really lovely and subtle twist on the classic. I love cocktails that have an unusual twist, yet still aren't too far from the original, and this is just that.
Small Plates & Starters
I adore a small plate dining situation, and I could have happily taken one of everything from the Ugly Duckling small plate menu. The issue arises when there are several other sections, and everything sounds incredible. We decided to order a few small plates, then one larger plate from the 'Cooked Over Fire' section, and a couple of sides. This felt like a really nice way to try a little bit of everything. You could totally go for all small plates, or starters and mains if you prefer. The menu makes it really flexible, the hardest part is choosing!
We had some of the most delicious bread and butter as a little pre-starter, since we were taking so long to decide what to have! In the end we chose the BBQ scallops, beef monster munch, shrimp dust (£10), Lamb tartar, anchovy, hashbrown (£9) and the Beef bon bons, bone marrow mayo (£7). I can very easily say that I highly recommend each and every one of these dishes.
I am always drawn to an intriguing ingredient combination, but I sometimes find that they can be a bit of a novelty that sounds really cool, but just doesn't quite work in practice. The scallop with the monster munch had potential to go either way, but it was so so far up on the scale of being great, it really showed the creativity and talent from the chef. The subtle, soft fish with the crisp, meaty crunch of the Monster Munch was an ingenious combination. A definite must-try.
The beef bon bons were great too, and I loved the presentation in the paper bag. The meat was soft and delicious, and the light mayo paired perfectly. Last but not least, the Lamb Tartar. Obviously this too was incredible. I've actually never tried this before, but would 100% have it again if it tastes like this every time. Lamb can be quite rich, but with was really light but full of flavour.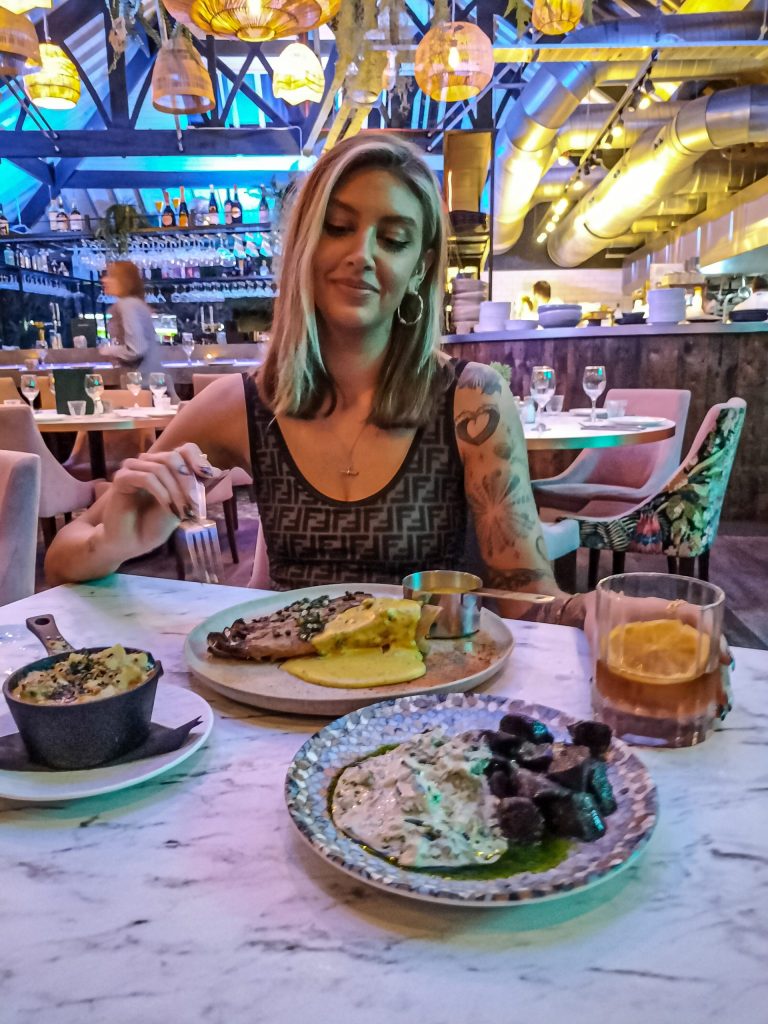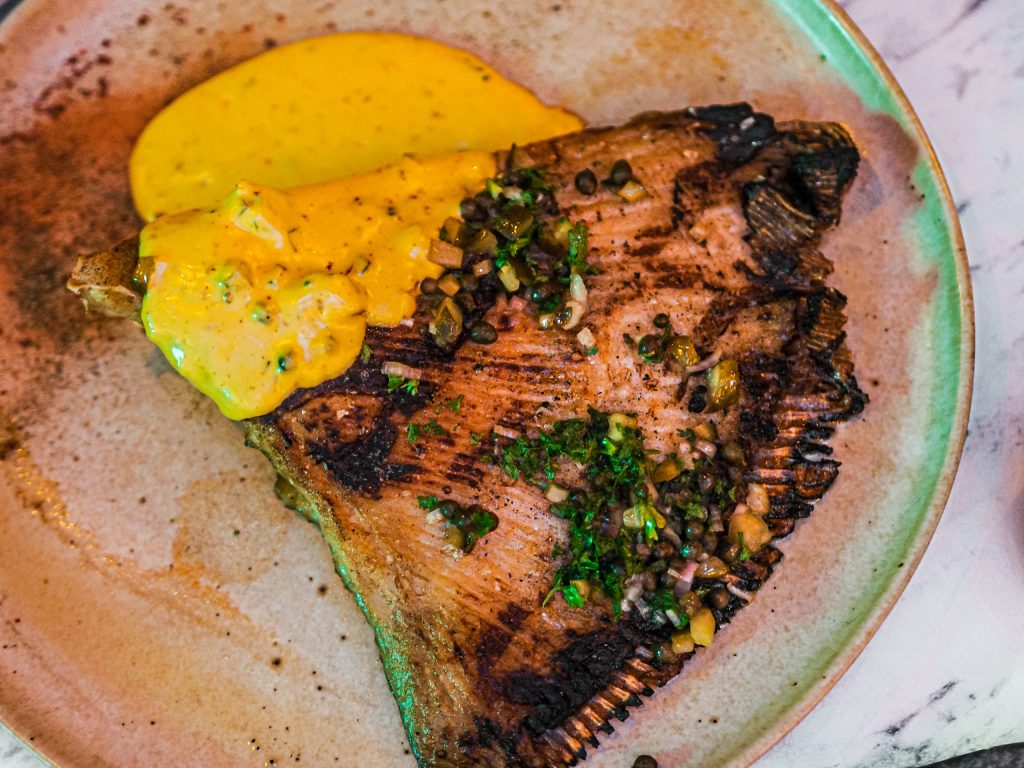 Mains & Large Plates
Moving on to the rest of the menu. So we opted for one larger plate from the fire, along with a couple of side plates to accompany it. We chose the BBQ skate wing, devilled hollandaise (£16), with Burnt ends mac n blue cheese (£5) and Lamb fat carrots, tzatziki (£5). I've only had skate wing once before and I feel like its hard to come by here in the UK. I'm also a huge seafood fan, especially when dining out, so this was an obvious choice and did not disappoint. Its such an interesting fish and just so soft and tender. This one had so much meat on it too, its actually quite deceptive to look at. I would struggle not to order this again next time (if the rest of the menu weren't so good)!
As with literally everything else in our meal, the sides were also great. And actually so much more exciting than the usual sides you expect at a restaurant. The lamb fat carrots were purple carrots with the most creamy delicious tzatziki – two of my absolute faves. Then the burnt ends mac and blue cheese. What looks like a small portion is definitely enough. It's rich and cheesy and so full of flavour. Not something I'd usually pair with fish, but I had to try and it. As part of the range of dishes we had it actually worked really well. Totally worth it, and it would also go incredibly well with the rest of the 'Over the Fire menu'.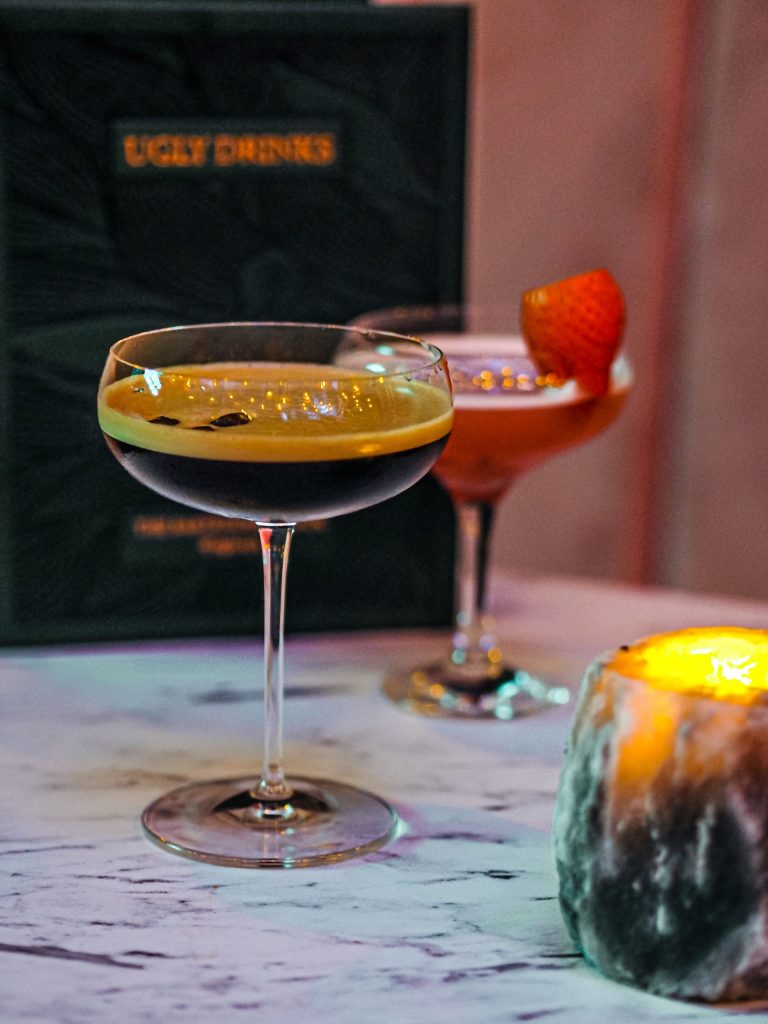 To End
I'm genuinely disappointed to say I couldn't actually fit in a dessert, no matter how bad I wanted it. I love sweet things, but in a restaurant situation I tend to try more savoury than sweet. However at Ugly Duckling, there are only four items on the dessert menu, and I wanted all of them. I can however satisfy my sweet tooth with a cocktail, so we had some more cocktails to end the evening.
I had the Mr Black Martini – Sairen spiced rum, Mr Black, espresso, stout syrup (£9) and Robbie had the Watermelon Sugar – Cachaca, watermelon, coconut, lime, cane sugar (£9). As I mentioned earlier, this was another great twist on a classic, but something that isn't too far away. The perfect end to a dinner (when you can't fit in a dessert)! I also love watermelon, so this was an obvious choice for us too. It's fruity and refreshing but not too sugary when you've had plenty to eat. Un-surprisingly both delicious.
Review
If you've read this far, I'm sure you're aware that I'm giving this a great review. It was even better than I expected and I've already recommended it to friends and family. Everything from the service to the interior, the menu and the quality were all great. I love it when you try somewhere new and it really exceeds your expectations. And whilst this might be a little out of the city, its totally worth the trip. I'm definitely looking forward to visiting again and trying some more of the menu.
You can visit the website here for menus and booking.
LL x
*This was a gifted meal. As ever, all opinions are my own.