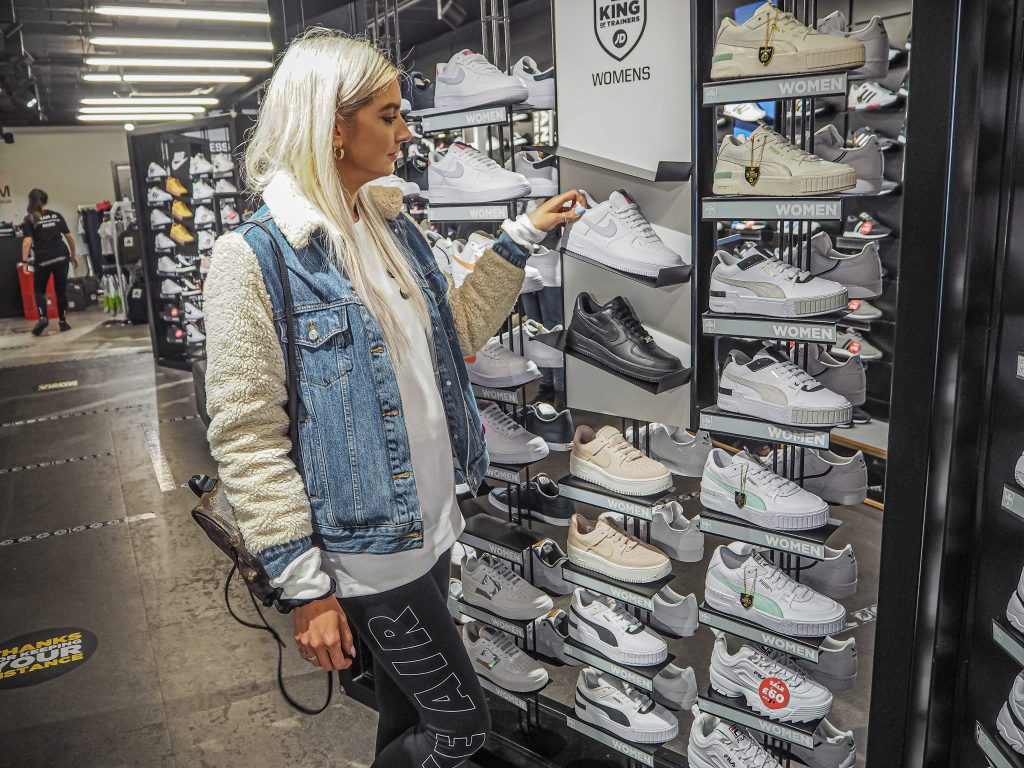 Money Saving Apps
Discover money saving apps that help you keep track of your spending, set goals for yourself, and even help you get a term life insurance quote.
If you are trying to pay off debts, interested in making a big purchase, or simply want to find out where you're spending your money, then you can benefit from using money saving apps. No matter your starting point, the right app will be able to help you organise your finances and plan for the future. The only issue is that there are so many budgeting apps out there right now, its difficult to identify which one is best for your needs.
To help with this, I'm sharing a list of the best apps to help you manage your finances. Some of these apps also extend beyond money saving, and offer other financial services too. So, if you're searching for a tool to help you save money, take a look at this list and maybe try a few to see which is the best for your needs
Fabric
Set goals, track your savings, and get a life insurance quote all from one handy app. Simplify your finances & life insurance with Fabric.
One of the most difficult stages of life, in terms of money management, is becoming are a new parent. In addition to the daily tasks required for raising a child, there are a lot of new expenses to consider. A lot of people find this time in life can be a little overwhelming; both emotionally and financially. If you are a new parent who wants an easy-to-use app to help you set savings goals, then Fabric could be perfect for you.
All you have to do to get started is answer a few simple questions about your life and financial goals, then the Fabric app will present you with a checklist of suggested goals. From this list of goals, you can choose one you want to work toward. For example, a lot of new parents might want to establish a savings account for their child's higher education. Once you select a savings goal, you input your banking information so that the application can track how much you've saved, as well as show you how close you are to your savings goal.
In addition to the money saving app features, Fabric is also a life insurance provider. By using the app, you can secure a life insurance rate that works for your family's needs. Again, just by answering a few questions, the Fabric app will get you a free term life insurance quote instantly. From there you can then adjust the duration and amount of coverage for the term life insurance quote, before you purchase a policy. That way, you can make sure that you are getting the right coverage for the right price. Once you've purchased your policy, you can use the Fabric app to manage your coverage—and even write a will in just a few taps!
Using Fabric, young parents are able to both save for the future and get a term life insurance quote all in one place.
Digit
Using an advanced algorithm, digit analyses where your money is going and helps you save automatically. Need help saving money? Digit's algorithm can help.
If you are someone who has trouble saving money, then Digit is the right app for you to try. It can often be difficult to get a big-picture look at your spending habits, and find out where you need to make improvements. However, Digit takes the guesswork out of the equation. Relying on sophisticated algorithms, Digit is able to analyse your spending habits and save you money automatically. Simply enter your information into the app and the Digit algorithm will begin to analyse your spending habits. Based on its findings, it will move money from your payment account to your savings account at opportune times. This way, you can let the app do the saving for you!
In the case that you are not in a position to move money from your checking into your savings, the Digit app will not move money. You can also stipulate overdraft protection in the Digit app. Should you overdraft for any reason, Digit will refund your money up to two times.
The Digit app offers a 30 day free trial, so users can try out the app and see if they like it before making a purchase. After the 30 day free trial the app is available for $5 per month.
Qapital
Get rewarded for your daily spending habits with Qapital. Turn your spending habits into savings habits with Qapital.
Qapital is a personal finance app thats designed to help you save money by setting rules based on your daily spending habits. Have a bad habit of ordering takeout food a few times a week? You can set a rule using Qapital, so that money gets set aside for your savings each time you order on a delivery app. You can set a rule for any type of action or any amount of money—really! If you get a coffee every morning, then you can stipulate that a small portion is added to your savings.
The Qapital app also helps users set goals and visually imagine them. Its often easier to envision our goals if we are presented with some sort of stimulus. In the case of Qapital, you can attach photos to your profile so you can easily remember why you are saving; almost like a moodboard. Qapital starts with a basic $3 fee per month. To access additional features, there are advanced plans that cost up to $12 per month.
Chime
Use the Chime features to help you save! Plus, Chime is completely free. Chime is a completely free banking alternative.
Chime is a digital-only bank that has grown to more than 1 million customers since 2014. The app has reached this milestone by offering features that are different from other banks, at no monthly cost!
If you link your Chime account to your direct deposit, you can use the app's round-up feature to grow your savings every time you receive a paycheck. You can also set up rules to move a percentage of your paycheck into a savings account, or have your bank automatically save money for you at intervals designated by you.
Instead of operating like a regular bank or credit union, Chime offers users these features without any monthly fees. To keep the service free, Chime makes money from interest on customer deposits. That means if you don't want to use any of their savings features or have your paycheck deposited directly into your account, you won't have to pay any fees at all.
Qoins
Searching for a way to pay off a loan as soon as possible? Try Qoins! A little goes a long way when you use Qoins.
For a lot of people, getting out of debt is no easy task. Luckily, you can try out using Qoins to help live debt-free. Doing this will help you pay off your loans up to two to seven years earlier. This is of course, depending on how you use the app and how you manage your personal finances. Additionally, people who use Qoins have reported saving up to $3,200 in interest on their outstanding debts.
With Qoins, you get started by setting a financial goal. That way, you can easily calculate how much you will need to set aside every month to contribute to your debts. From there, Qoins will make small transfers over the course of the month. These almost imperceptible amounts of your money add up in a big way. Plus, since the amounts of money are small, you won't have to majorly adjust your spending habits or risk overdrafting.
Qoins is also a great tool for people who do not have outstanding debt to set aside money in savings. Before you know it, the money saved up by using Qoins could help you pay off major debts or make that big purchase you've been planning for. The app is available to users for $4.99 per month.
Everyone could use a bit of help planning for their financial future and keeping track of their spending, so why not try out one of these money saving apps for a bit of assistance? Using the apps shared, users can start feeling more in control of their finances by using these convenient savings tools. So, what are you waiting for? Give one of these apps a try and discover new savings strategies today!
LL x
*This is a contributed post. As ever, all opinions are my own.
You can find similar posts here and here.