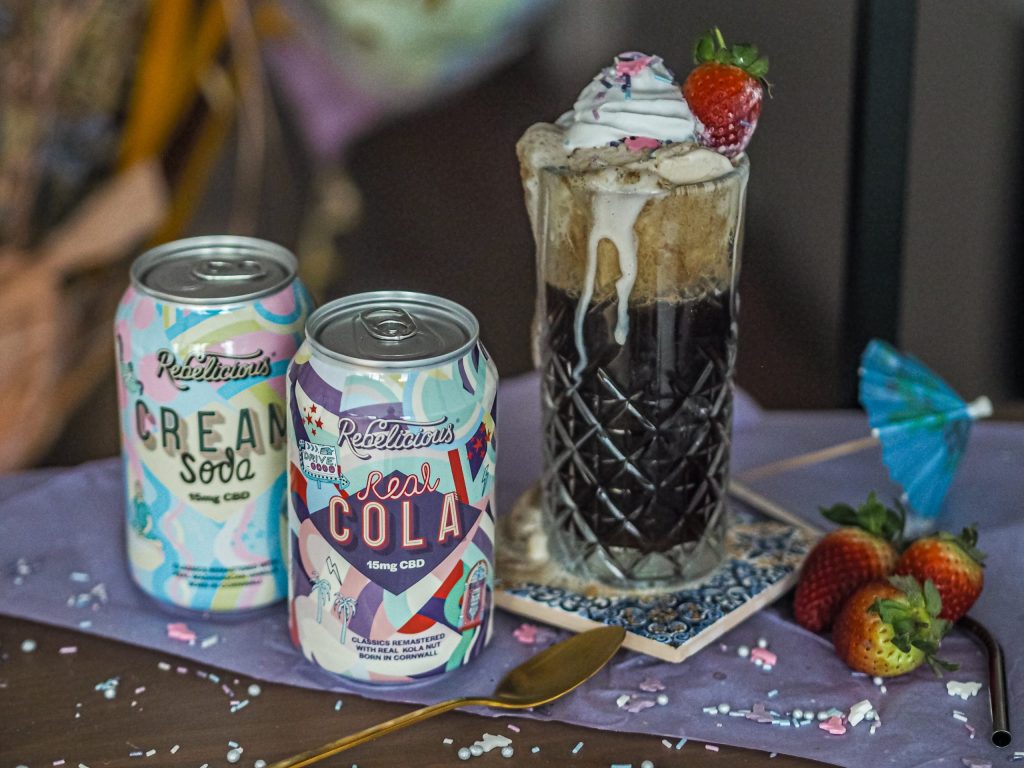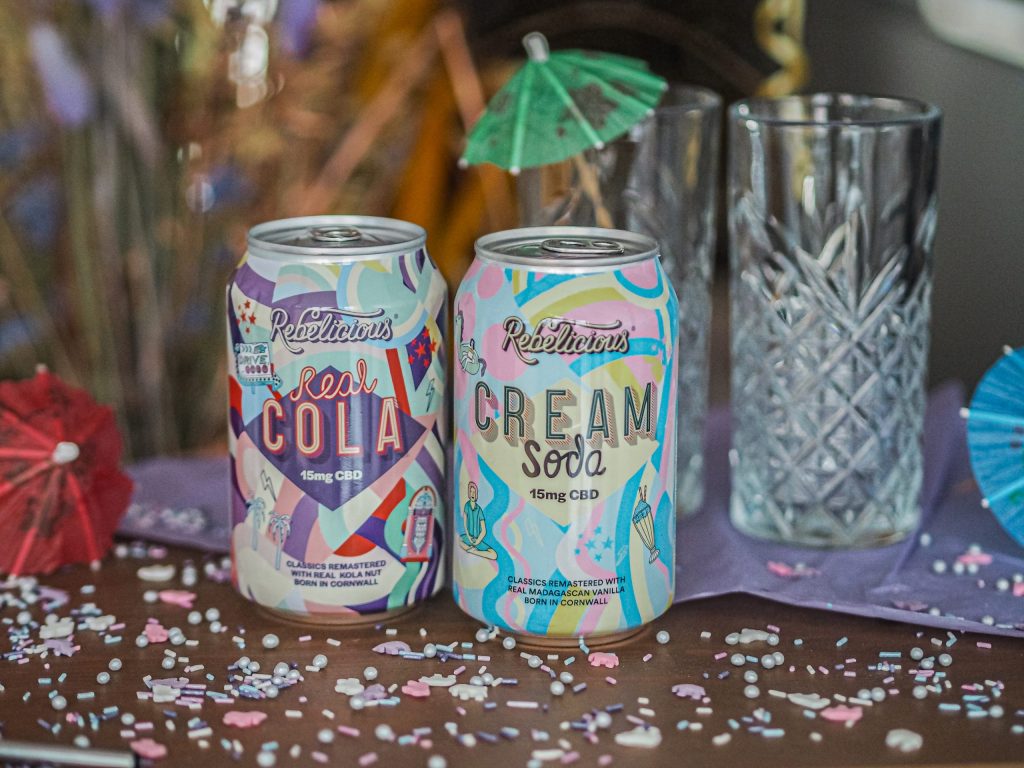 Rebelicious CBD Drinks
Rebelicious CBD drinks were created by Tilly and Barry. Having come from busy careers in London as a successful graphic designer (Tilly) and artist (Barry), moving to live in Cornwall shaped their ethos around creating environmentally sound products which rebel against the notion that you can't live consciously and healthily too.
Lazy days on the beach are a far cry from the commuting they were previously used to. But the constant stresses of modern life, travelling, and work inspired them to create products that help working families lead more balanced and healthy lives.
After discovering CBD, they decided to merge the apparent relaxation aiding properties of CBD with a sustainable outlook on sourcing ingredients for their delicious drinks. Their mission is simply to create drinks that are good for both you and the environment. That's why the also give 5% of their profits to sustainable charities including Surfers against Sewage.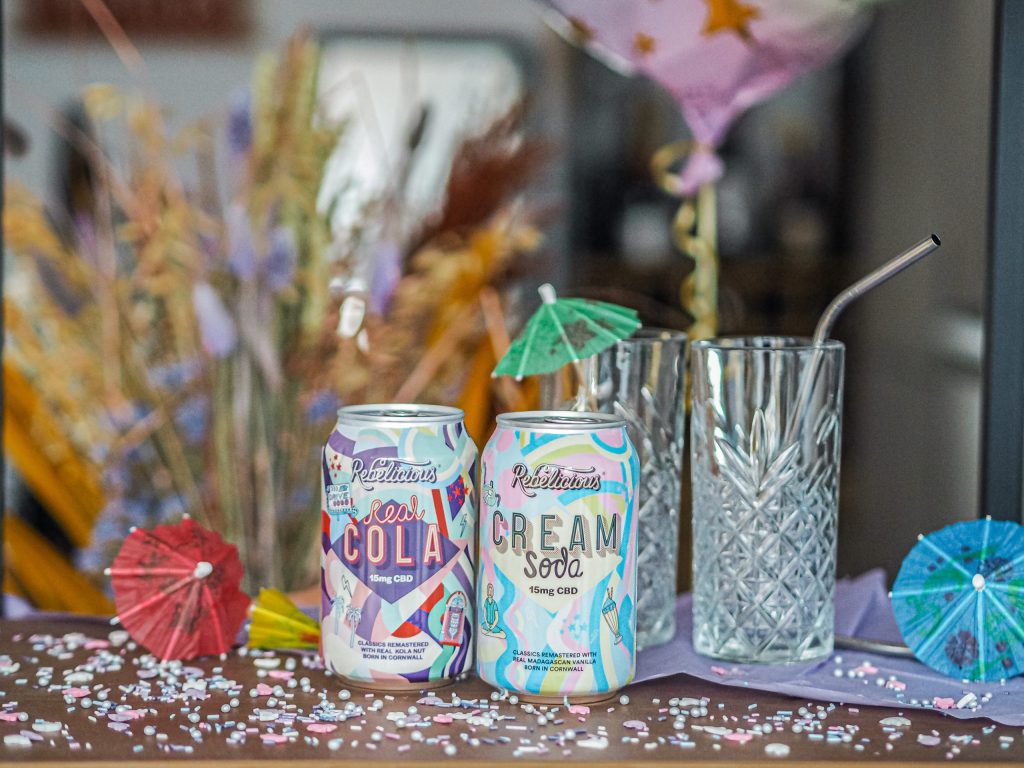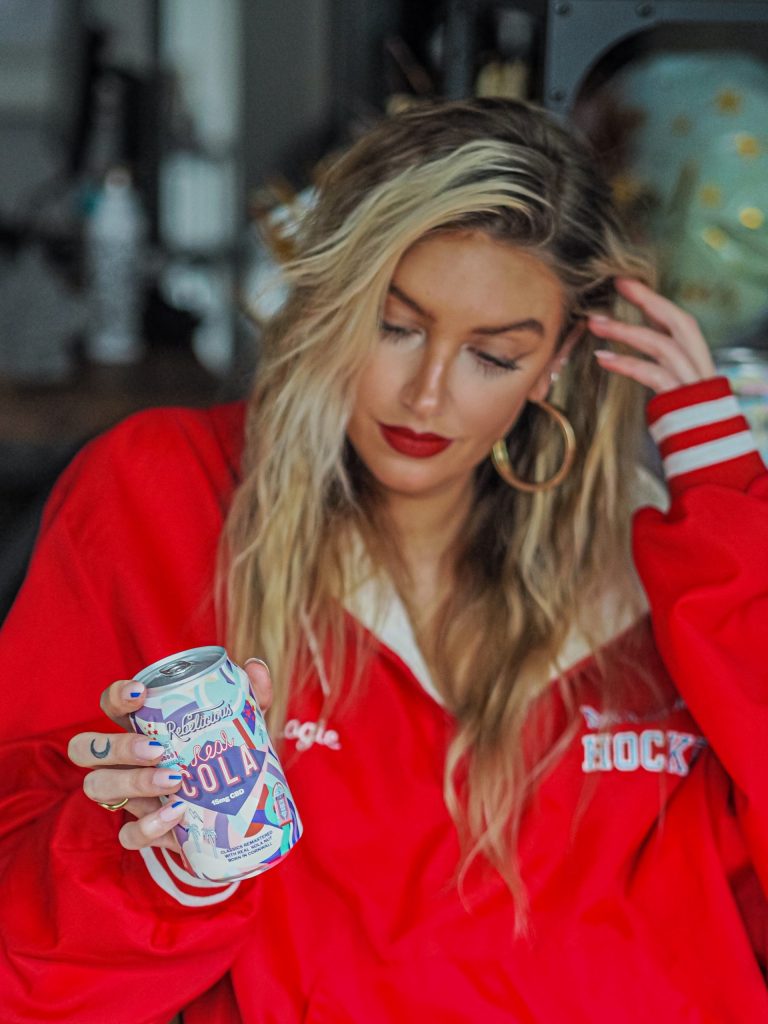 The Products
Rebelicious offer two products at the moment – a real cola and cream soda.
The real cola is infused with real Kola nut and the cream soda is deliciously nostalgic. Both are lightly sparkling and contain 15mg of CBD. They are also made in the UK in 100% recyclable cans.
The ingredients in Rebelicious CBD drinks are ethically sourced and organically grown, root to leaf, bud to branch, fresh from Colorado. All of their cans and boxes are recyclable, and they also use vegetable inks in the packaging.
You can shop Rebelicious online here and in Sainsbury's stores.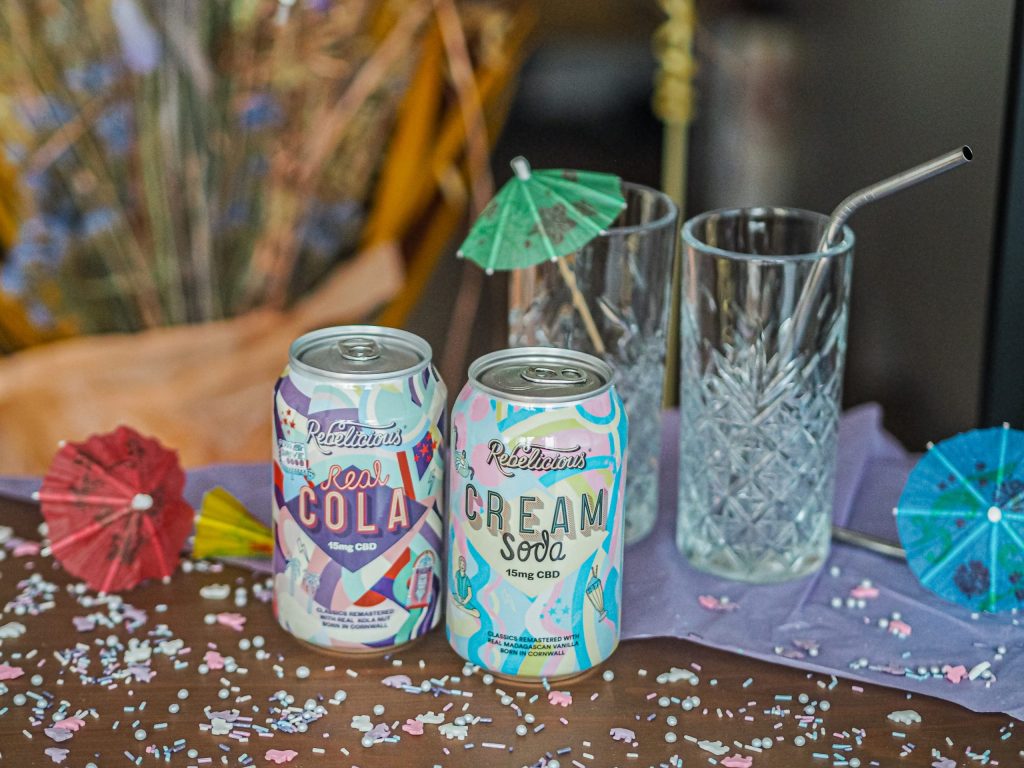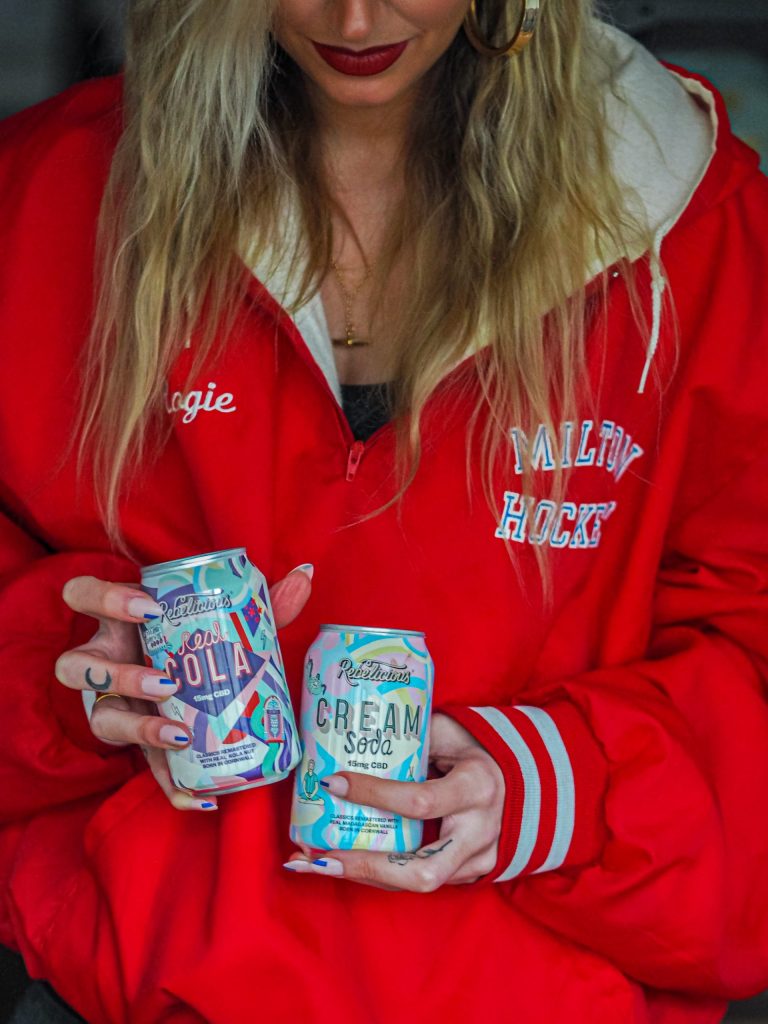 I don't drink a whole lot of soft drinks usually. Maybe a couple a week if I'm in the mood or as a mixer. However if I were fancying something sparkly and refreshing, I actually would reach for one of these. The flavour of both the drinks are really great. They aren't artificial tasting or too sweet. The packaging is great and all the little sustainability cues are a lovely selling point for choosing the brand too. I quite like the idea of making something a little more of the drink if you're choosing a more premium option; so I'd make these into fun float drinks. I did this here with the cola as a bit of a dessert or treat. Just add to a glass with a scoop of ice cream and top with cream and fruit if you like!
LL x
*These items were gifted. As ever, all opinions are my own.