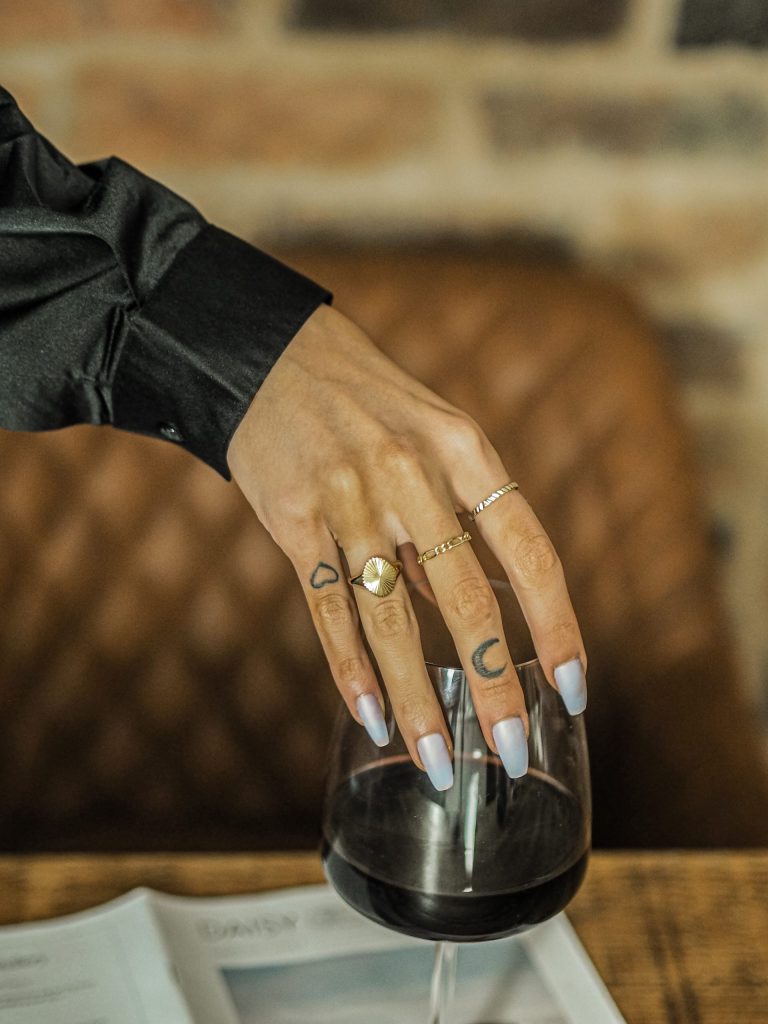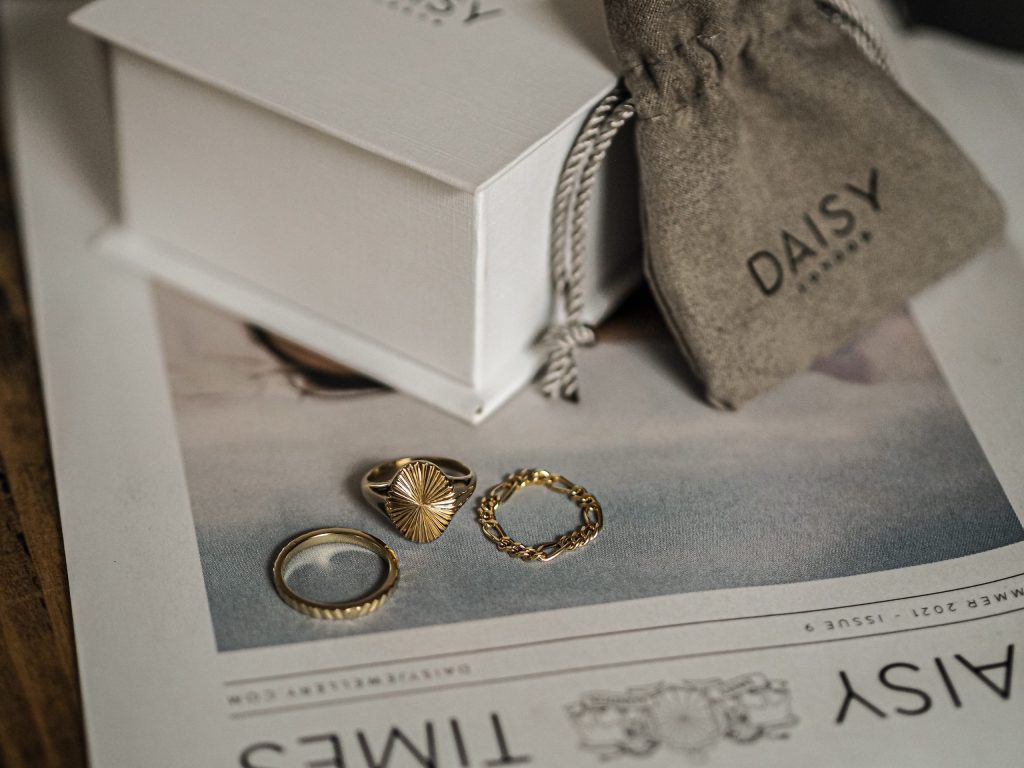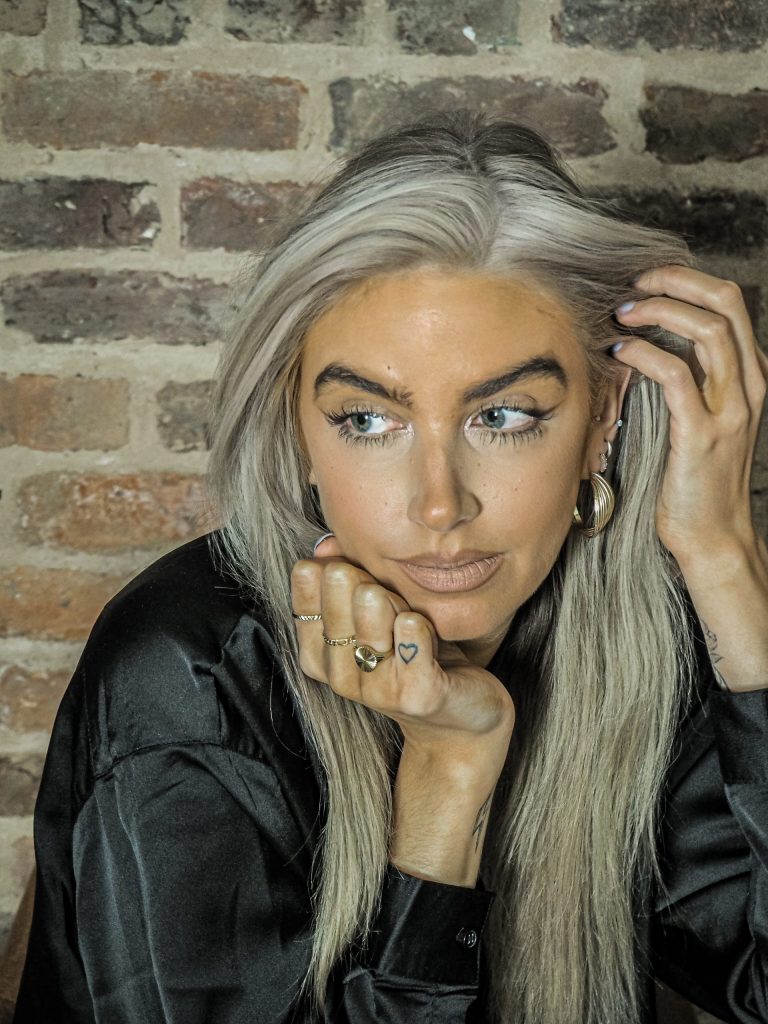 Daisy London
I already own a necklace from Daisy London, and it quickly became a piece I rarely, if ever remove. You can see my post featuring that here. I was really excited to add some more of their beautiful jewellery to my collection. This time I picked out three of my favourite rings from their collection. Daisy London rings are perfect to be both worn alone or stacked together, and they have a range of simple, elegant rings, as well as more statement pieces.
I chose these rings;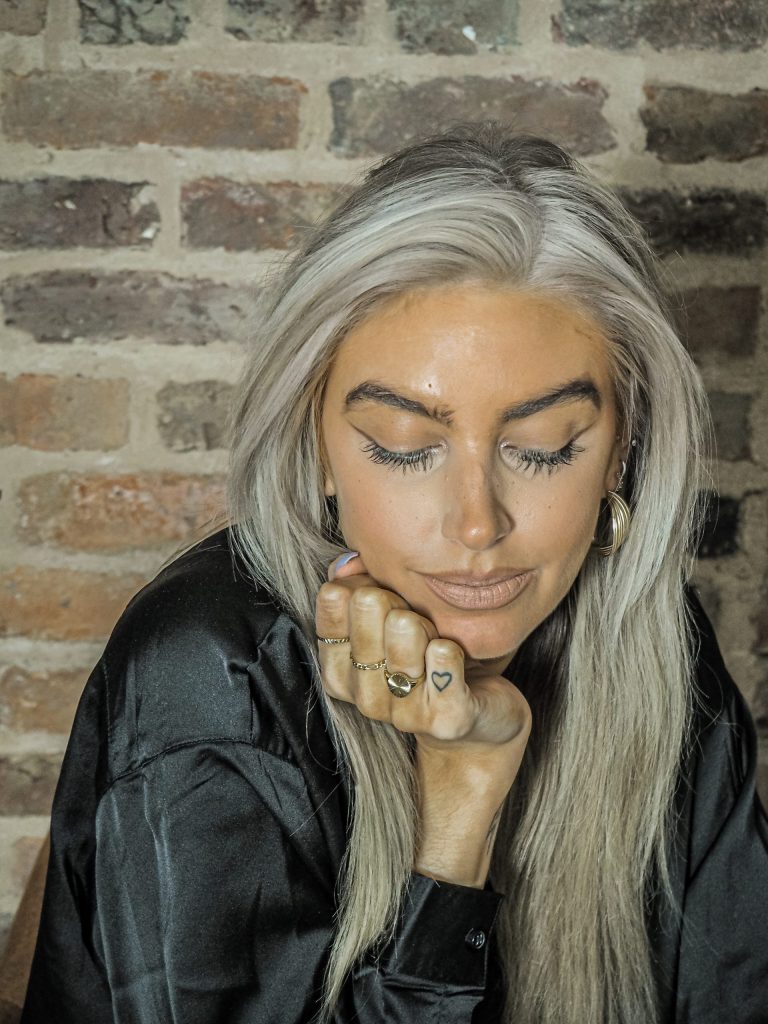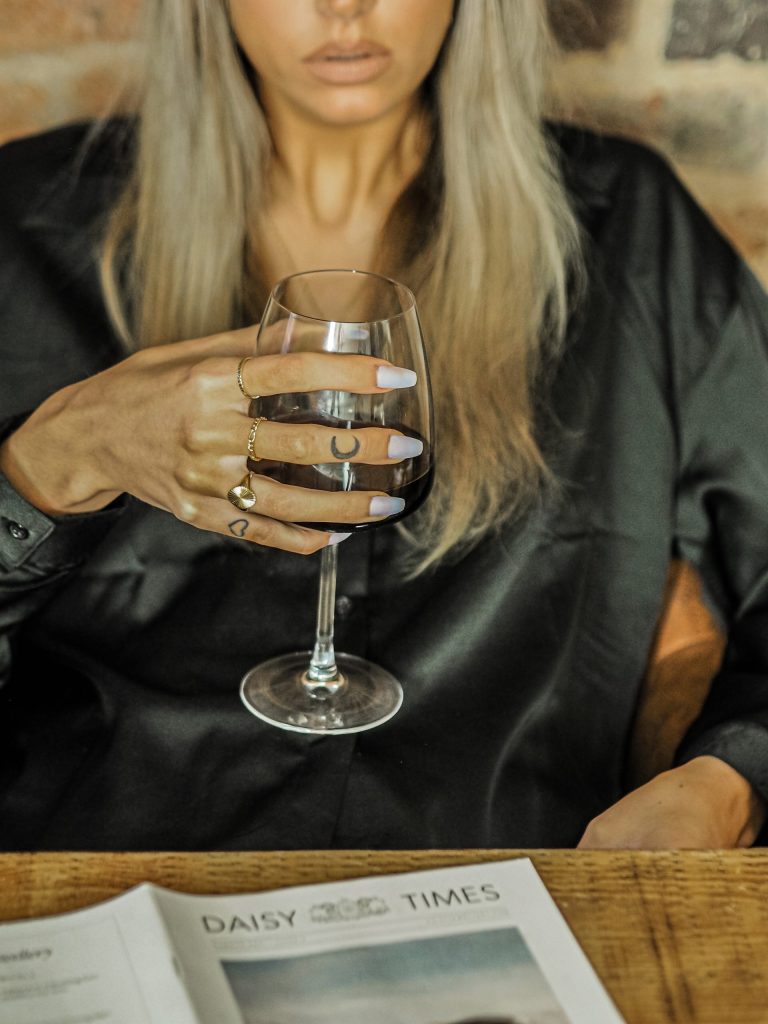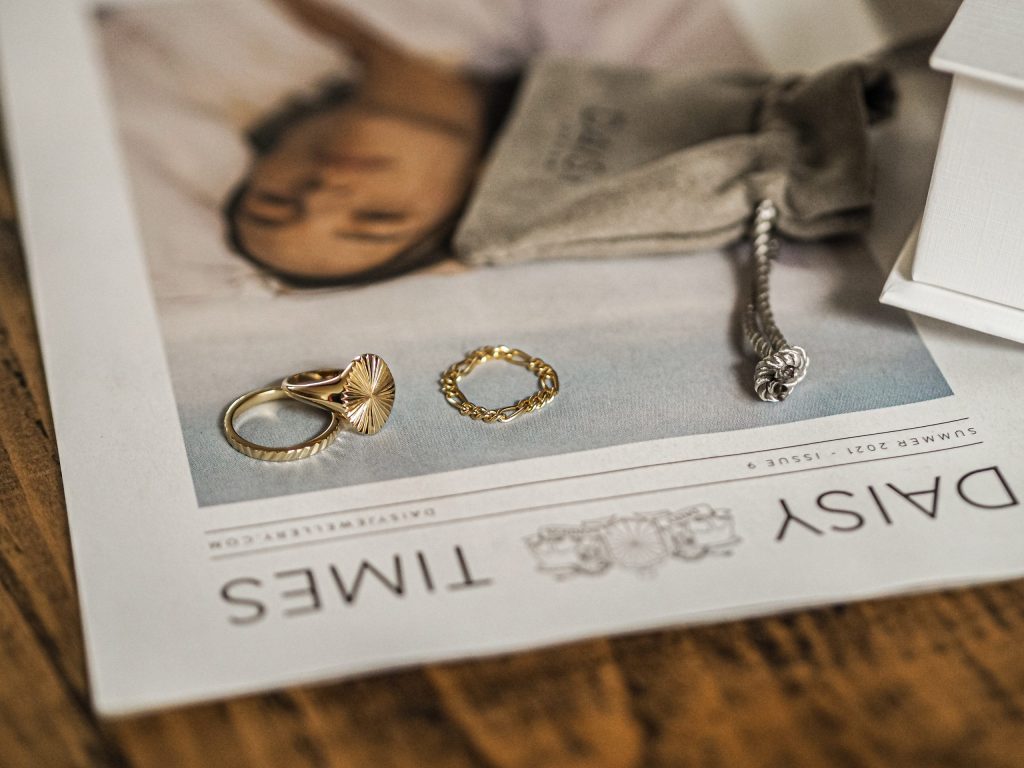 Styling
I actually find that these are super easy to style as everyday accessories. I like to wear jewellery daily anyway, and feel kinda naked if I leave the house without at least a few pieces of jewellery. My favourite is the signet, as it's quite a statement size, but still looks really elegant and classy. The other two rings are perfect for stacking, and they all work really well together as a trio too. The Figaro ring is also one of my new favourite items in my collection. I've never seen a chain ring before, and it looks so delicate and interesting, whether worn alone or in a stack.
The quality of the jewellery is incredible too. I wear mine consistently and they haven't worn or tarnished at all.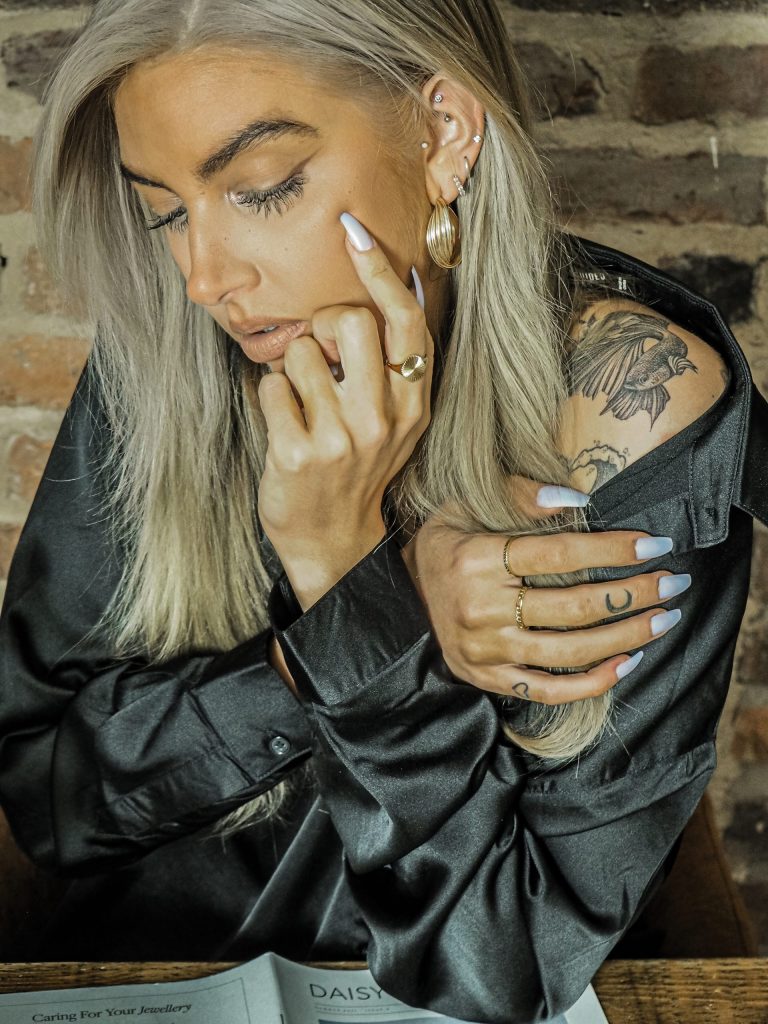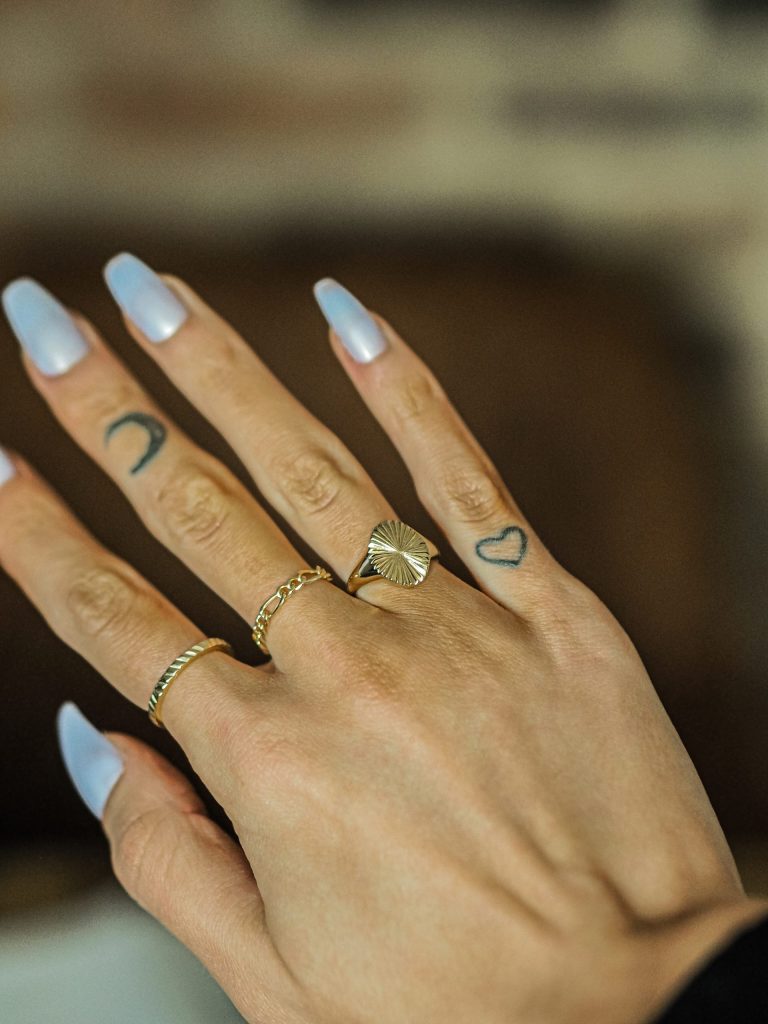 About Daisy London
Daisy London is a much-loved British jewellery brand that is known for beautiful, everyday jewellery with meaning. Each piece is designed to be an extension of your own personal style, wherever you are in the world. Dreamt up in London's Portobello Road over ten years ago, the brand has grown to cult status and now includes a best-selling collaboration collection with Estée Lalonde.
Shop Daisy London here.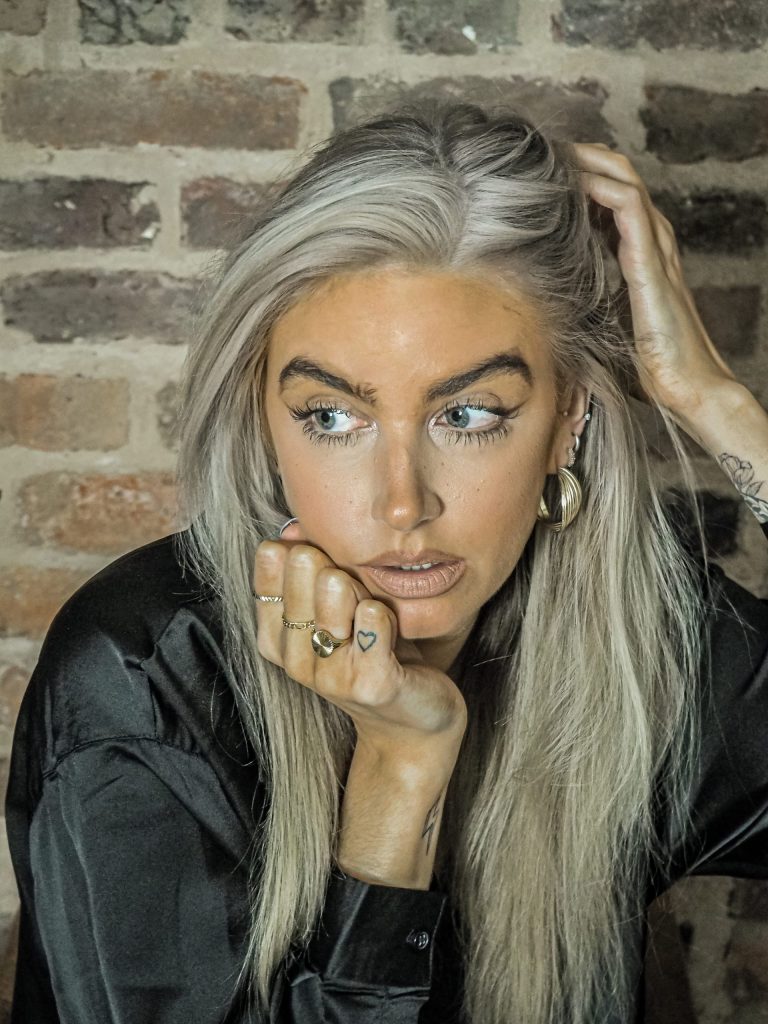 You can head to the rings section of the Daisy London website to shop my favourites and the whole range.
LL x
*These items were gifted. As ever, all opinions are my own.