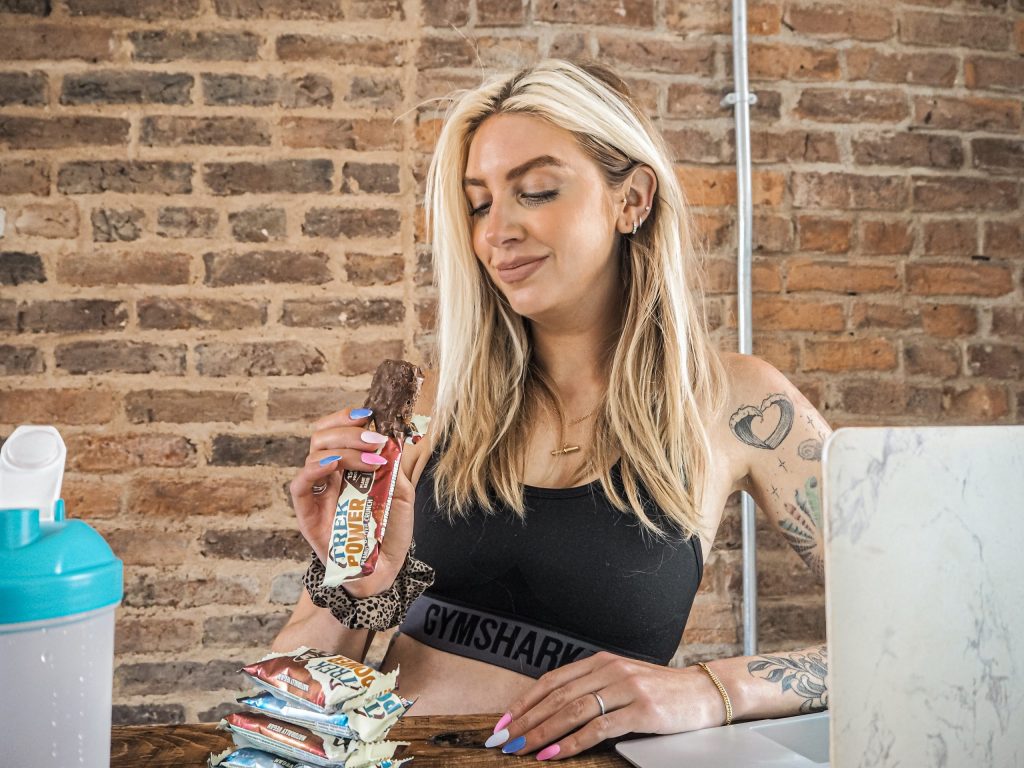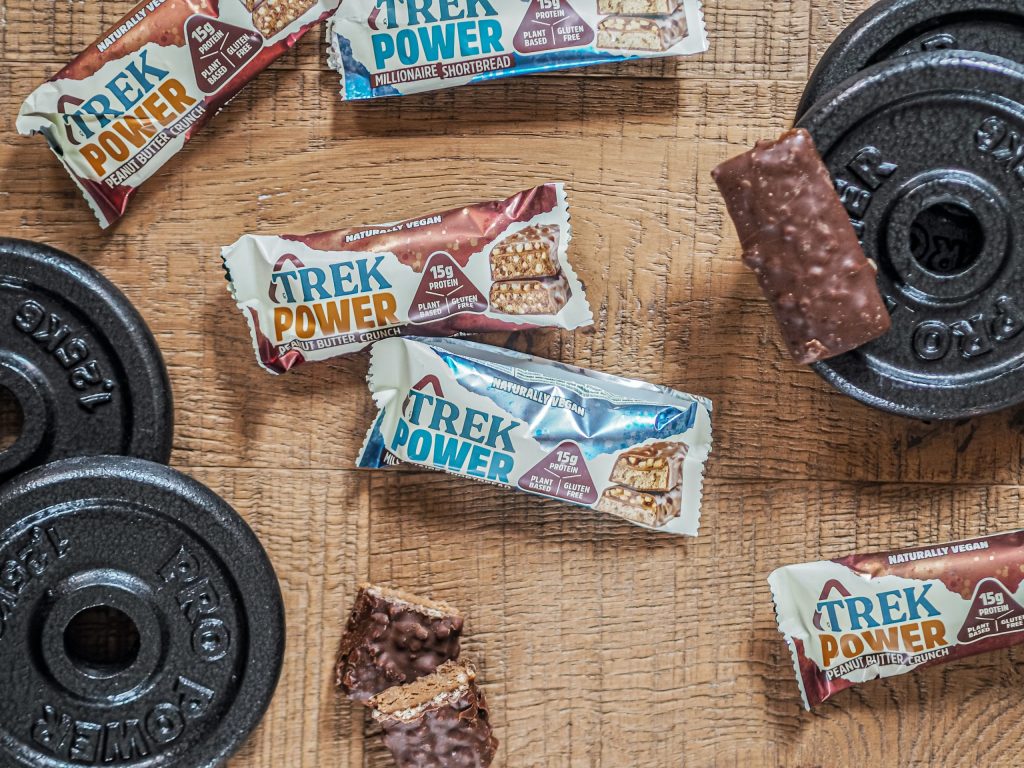 Trek Power Bars
Now that I'm back in the gym, I'm trying to make sure I'm eating to fuel my body for my workouts. I was recently sent some of the new Trek Power Bars from Holland and Barrett, and they have quickly become one of my new favourite snacks. This protein bar uses 100% plant based ingredients, is gluten free and vegan, packs 15g of protein, contains no artificial sweeteners or refined sugars AND they're covered in a natural alternative to chocolate!
I tried the newest flavours in the range; Peanut Butter Crunch and Millionaire Shortbread. The power bars are packed with soya crunchies. The peanut butter crunch contains roasted peanuts and peanut butter, and the millionaire shortbread has thick caramel layers.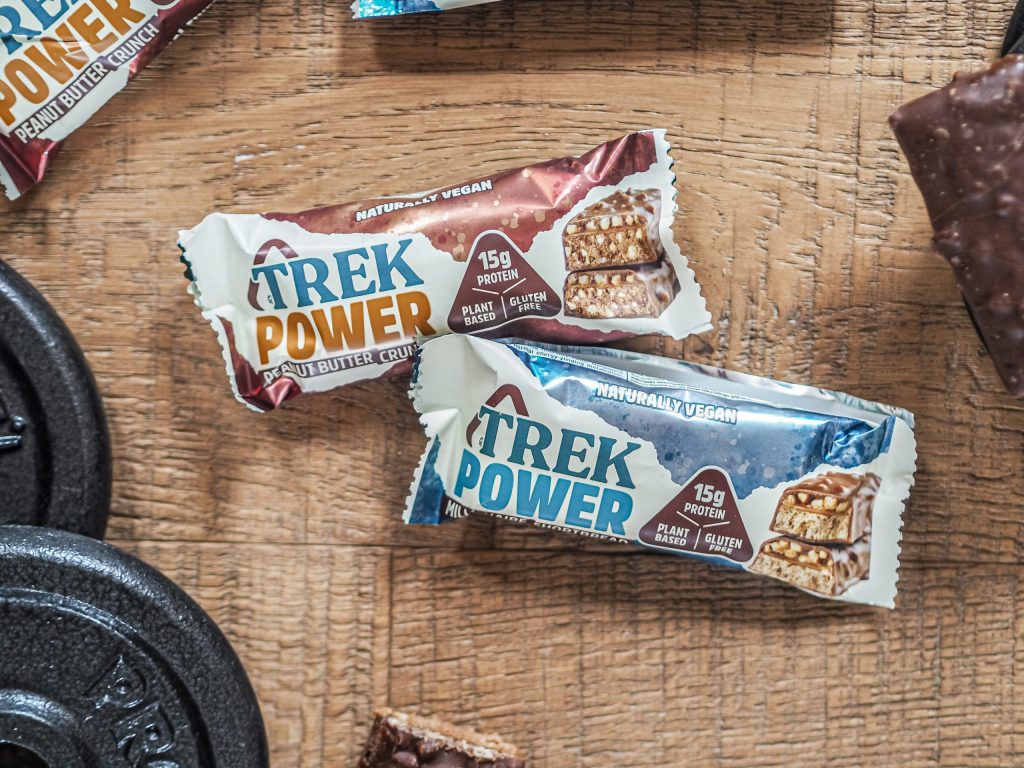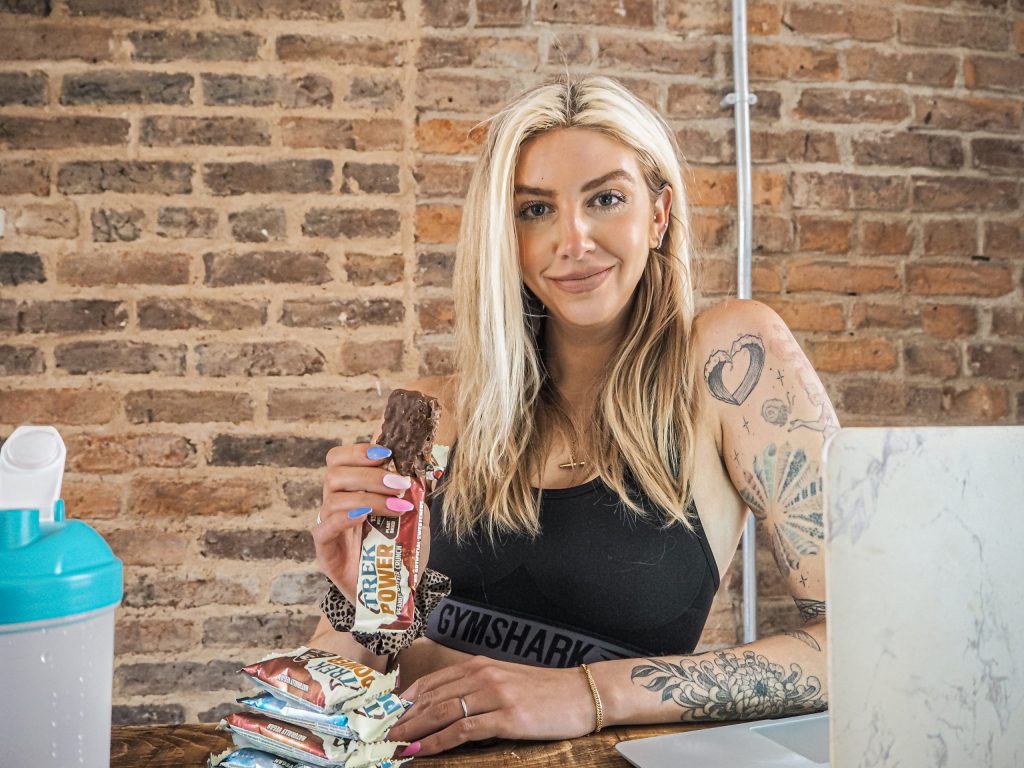 Review
I'm pretty sure everyone knows I'm a snackaholic. I'm usually carrying some sort of food with me (or eating it) at all times. These are super handy for throwing in my bag for after the gym or to take to work with me, or even to have on the go if I'm peckish. I love that they have so many great qualities; especially the high protein content. Lots of people think eating to stay healthy and get fit is all 'plain chicken and broccoli' but I don't think I've ever eaten that! It's definitely all about balance. These snacks fit perfectly into my diet whilst still keeping me on track and fuelling my workouts.
The new flavours are so good too. I'll definitely be trying some of the others in the range. My favourite is obviously the peanut butter one, because I'm just not sure I could pick anything over peanut butter flavoured snacks. They are both delicious though, and really taste like a treat. They're also great when I have a sweet craving (basically after every savoury meal), and I don't want to overdo it on the cookies and chocolate bars!
You can shop the peanut butter here, and the millionaires shortbread here at Holland and Barrett.
LL x
*These were gifted. As ever, all opinions are my own.