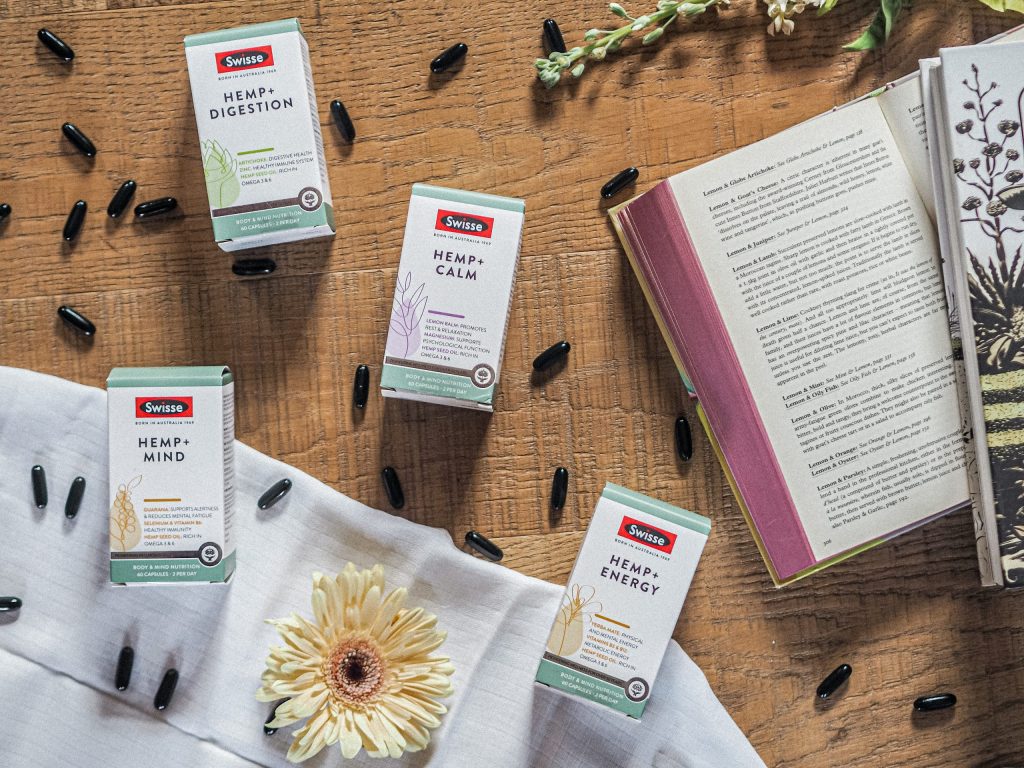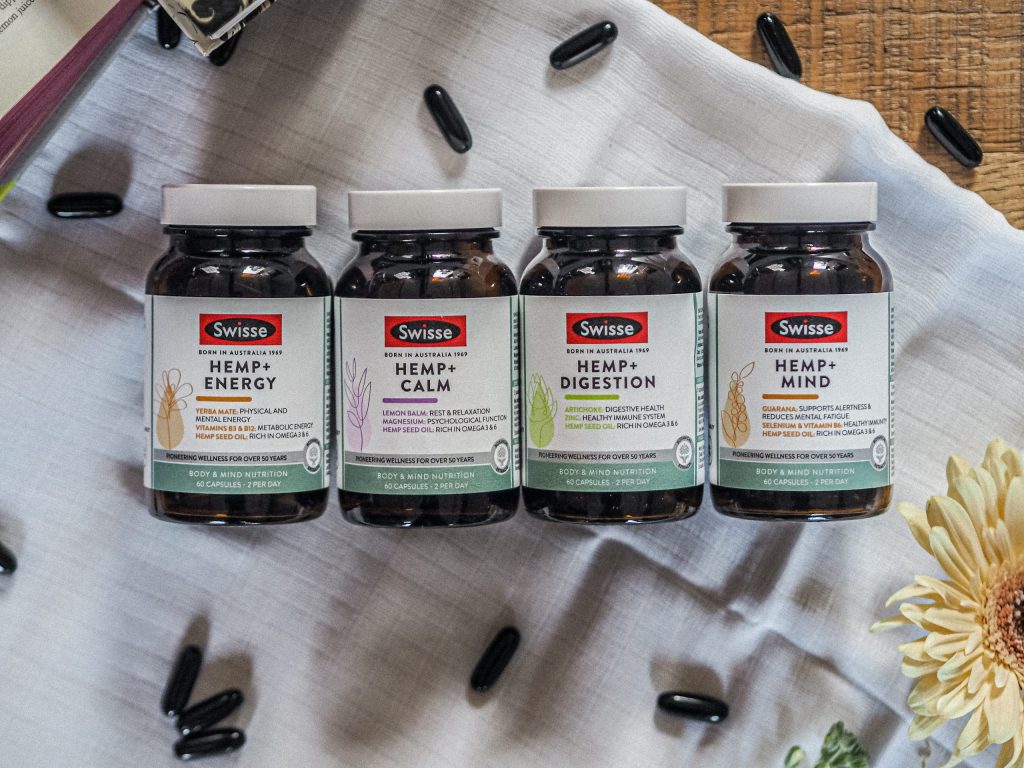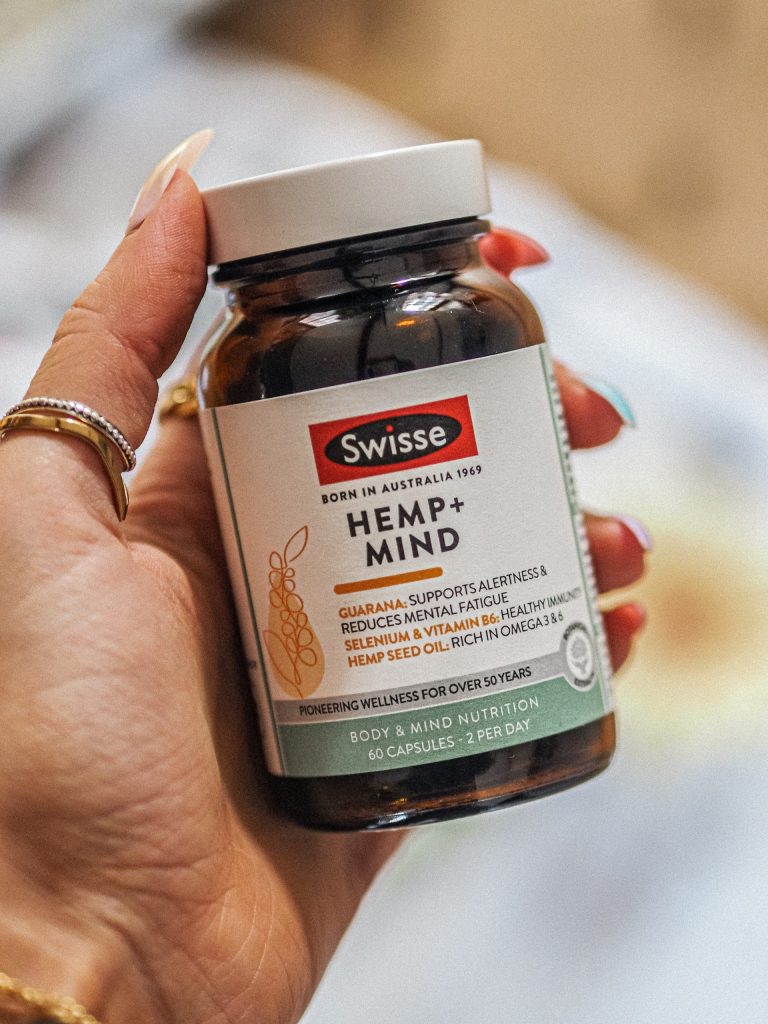 Swisse Hemp+
You might have seen that I recently started taking the Swisse Beauty Hair, Skin and Nails supplements. (If not you can read my recent blog post here.) I've been making a real effort with supplements recently and seen a positive impact, so I was really excited to try the new Swisse Hemp+ range. It's an innovative range specially designed to offer the best nutrients for your body and mind. I've focussed a lot on my skin and hair when supplementing my diet, but I haven't done as much for my body and mind, so these were a welcome addition to my supplement routine.
There are four products in the Swisse Hemp+ range; one for mind, energy, calm and digestion. Each formula combines premium cold pressed Hemp Seed Oil. This is a rich plant-based source of essential fatty acids, derived from the seeds of the Cannabis Sativa plant, with selected herbal extracts and vitamins for targeted support. It is highly nutritious, containing many essential fatty acids, quality proteins, antioxidants, vitamins & minerals. Hemp seed does not contain any psychoactive properties because the oil is derived from hemp heart seeds. This is a part of the plant with no THC.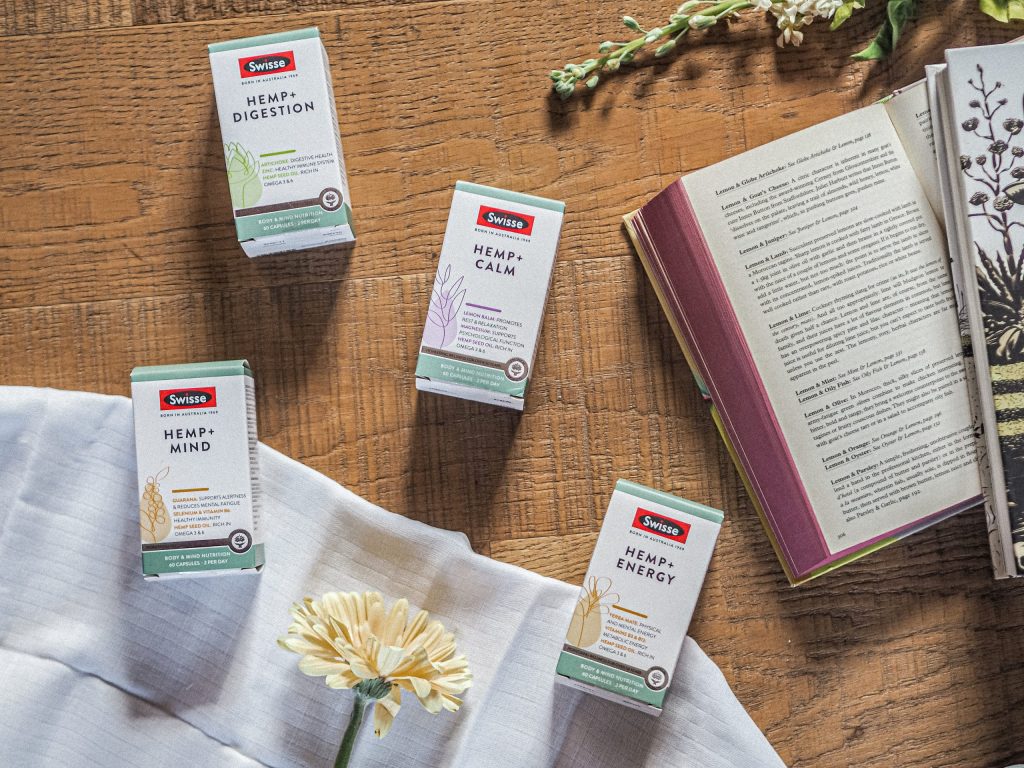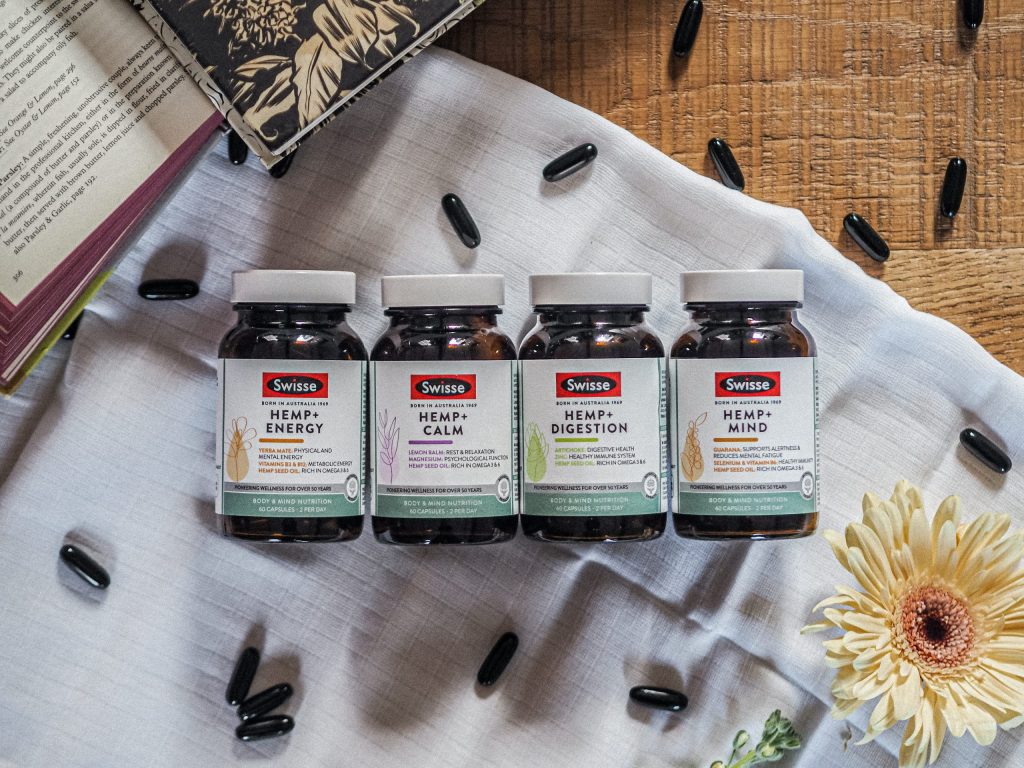 Review
I've been taking these for a while now. I can definitely say that supplements are something I love incorporating into my lifestyle. I've always loved exercise, balanced eating and looking after my body, so I don't know why it's taken me so long to start using supplements properly! I love how natural the Swisse Hemp+ supplements are, and that there are different options to help me with different elements of my lifestyle. I've found the Mind and Energy tablets to be great whilst working from home in lockdown. Sometimes I find I need a bit of a boost to get me through the day, so these have helped with that. I've also enjoyed taking the Digestion supplements to keep my immune system working, and the Calm ones to help me wind down in the evenings.
I'm definitely feeling a lot better in myself recently, since taking these. Some of this could also be down to being able to get back in the gym and a sort of 'normality' returning again. However I do also think that these have really helped too. I'll definitely be continuing to take them as I think the results will only continue to increase over time. I've also just really enjoyed adding them into my daily routine. I feel like aspects of each of these are really necessary in my lifestyle, and it's always great to have a vitamin boost from a brand I know and trust.
You can head to the Swisse website here for more info and to shop.
LL x
*These items were gifted. As ever, all opinions are my own.