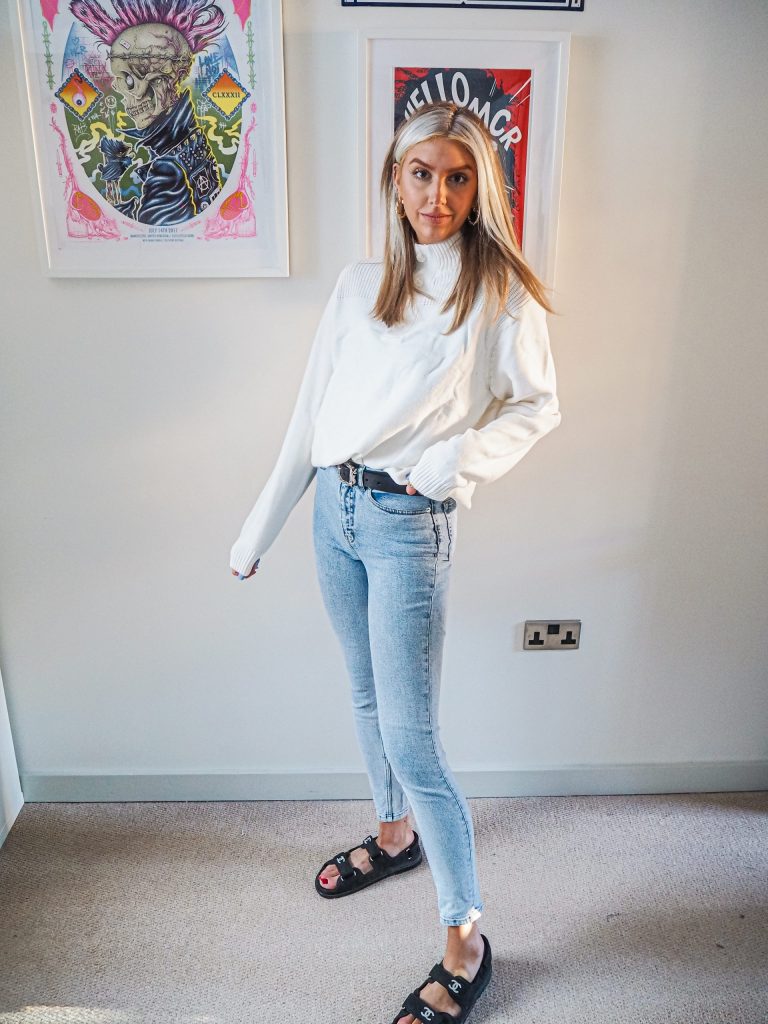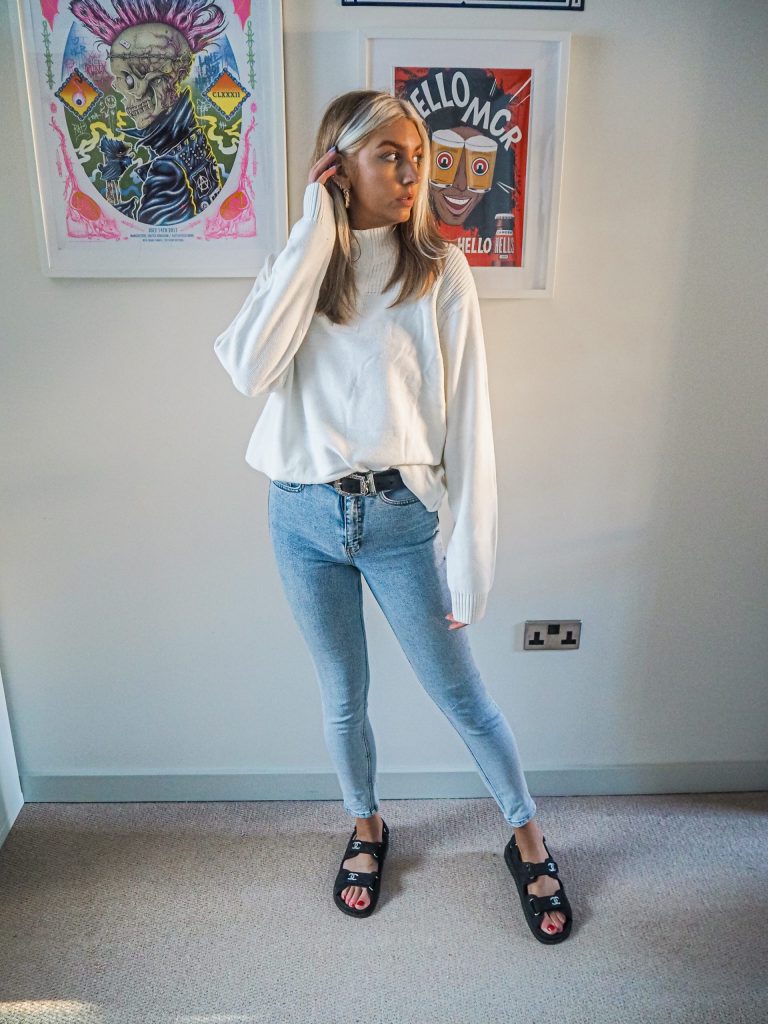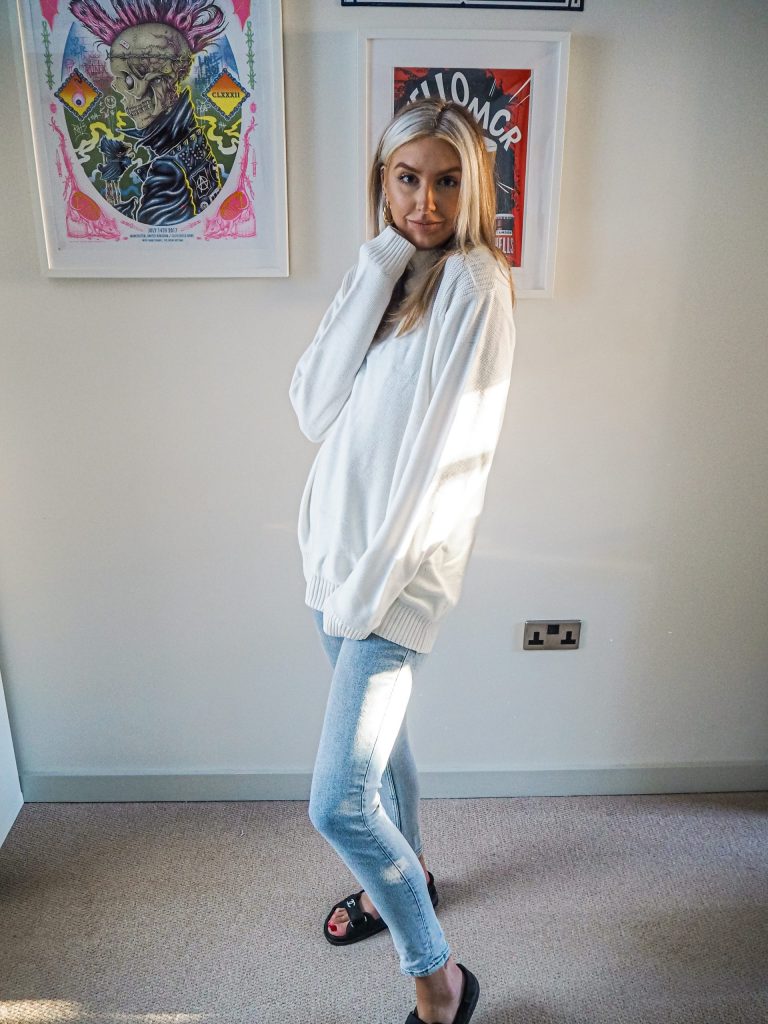 Everything5Pounds
I've been working with Everything5Pounds to put together some spring outfit inspo now the cold weather seems to slowly be fading away. However, we aren't fully into the hotter months just yet, so this outfit is more of a transitional one. You might have seen my previous outfit post with Everything5Pounds; if you haven't, be sure to check it out here. That one was a little more spring/summer, and my next one will also be more for the warmer seasons, so I wanted to make sure I covered all bases (which is definitely needed here in the UK). This one is more for those chillier spring days and summer evenings.
As mentioned in my previous post, Everything5Pounds isn't somewhere I had shopped before. I was actually really pleasantly surprised with the items I got. It can be easy to assume that cheaper items are low quality, but that isn't always the case. Some of the items on Everything5Pounds are previous season stock from high street brands, so you can find some absolute bargains on there. I read that some of the items can be hit or miss, but everything I picked was really nice quality. I think as long as you choose items you know you will like and be able to style, you can't go wrong.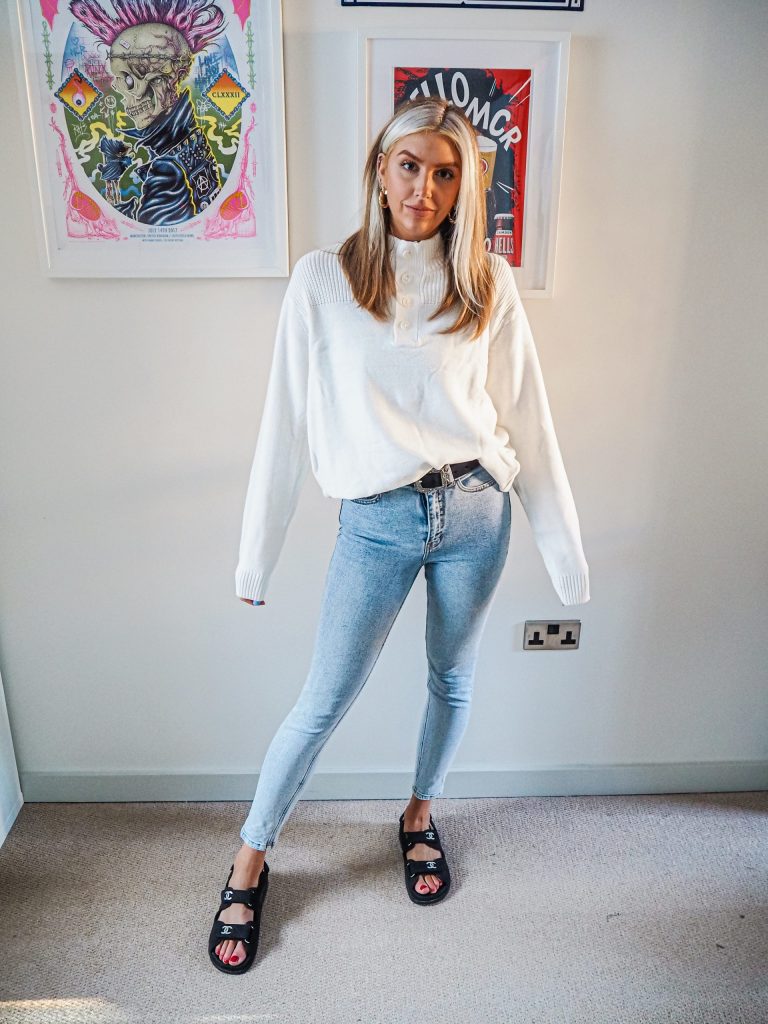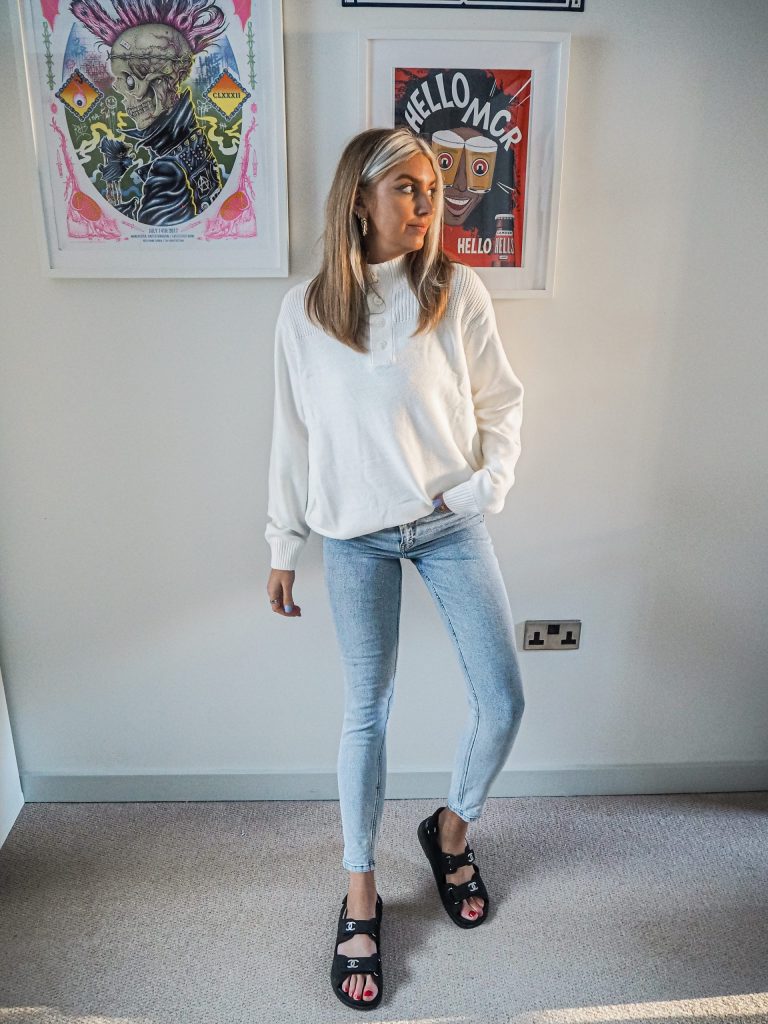 Spring Knits
Honestly, knits and sweaters were an absolute staple for me this winter. I just lived in them for a solid six months, along with good old lockdown loungewear. Now that we are coming to spring, I won't actually be packing them all away just yet. I find in the UK that knitwear is actually a year round staple for me. We aren't lucky enough to get super warm evenings, so I often find that I'll throw on a sweater when it's starts to get chilly later in the day. I also really like how oversized knits and sweaters look with a pair of denim shorts and sneakers, for those days that it isn't quite warm enough for bare arms! For styling knitwear in spring summer, I would opt for lighter and brighter colours, as well as lighter knits. Some things I do pack away are heavier, chunky knits and super cosy roll-necks.
This white knit I picked up from Everything5Pounds was actually in the mens section. The mens section is perfect for finding oversized items, and this one is a perfect spring/summer option. I like a zip or button up neck, as it ads some detail and testure to a jumper. I also find this style of neckline to be really flattering. The lighter shade and knit means it doesn't look out of place in the warmer seasons, and is perfect for throwing over a vest and jeans when it gets a little chilly. I often will take out a sweater or knit instead of a coat in summer, as its not as bulky, and is easy to style with summer shorts, skirts, and even over dresses.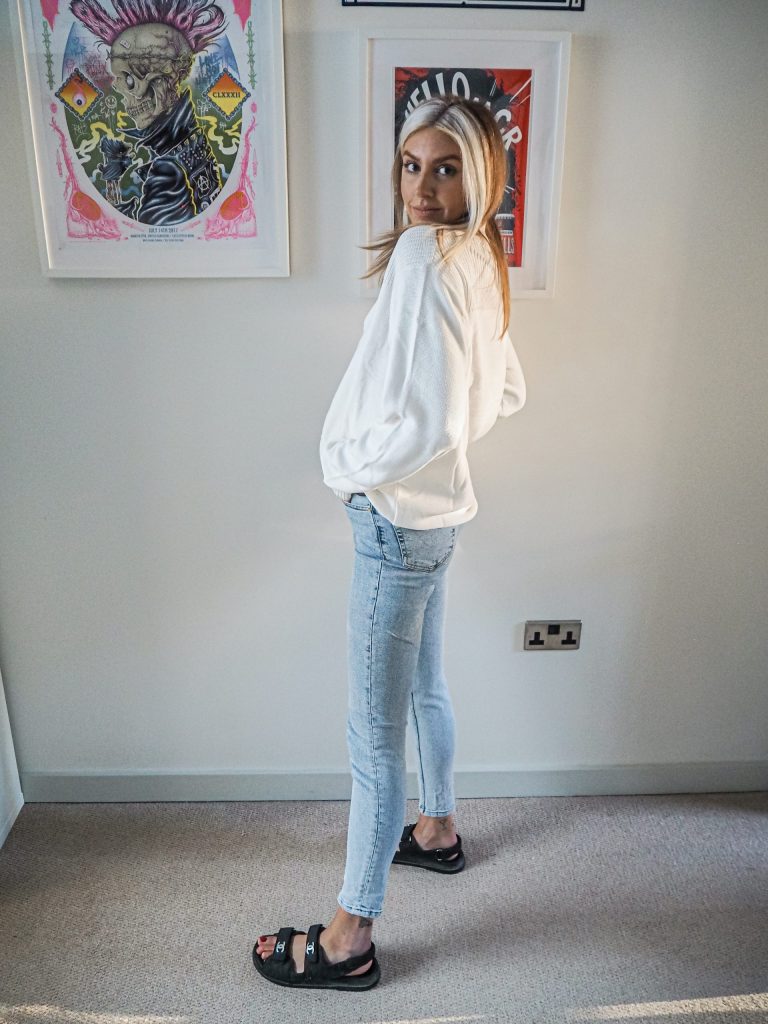 You can head to the Everything5Pounds website here to shop.
LL x
*This item was gifted. As ever, all opinions are my own.