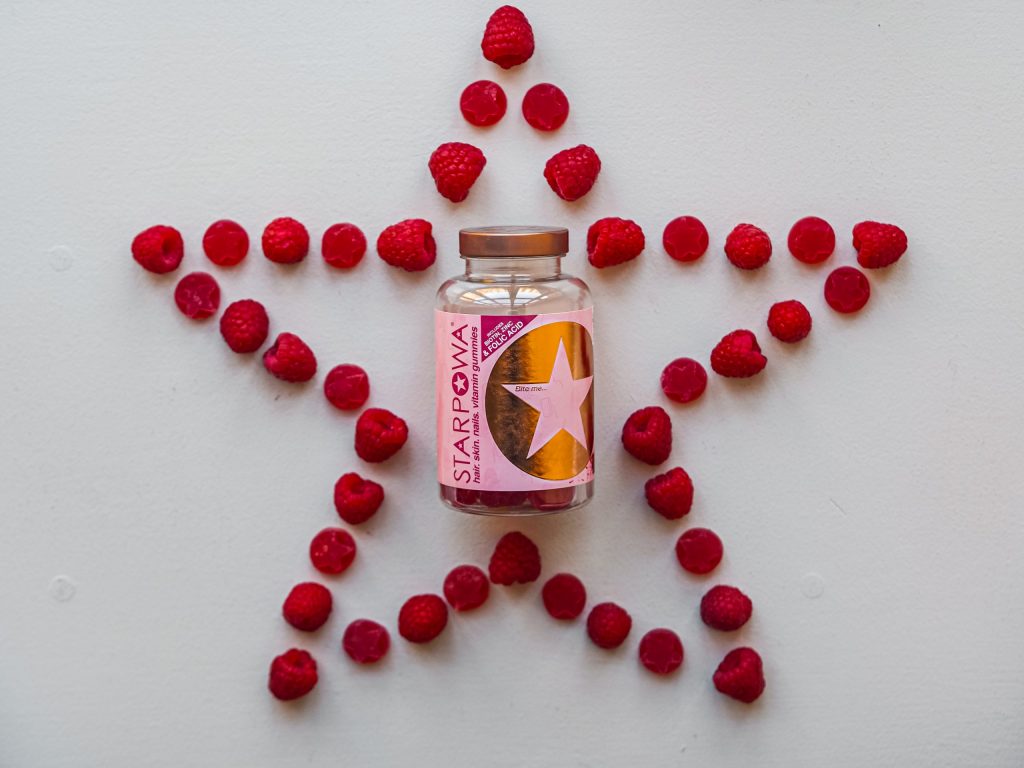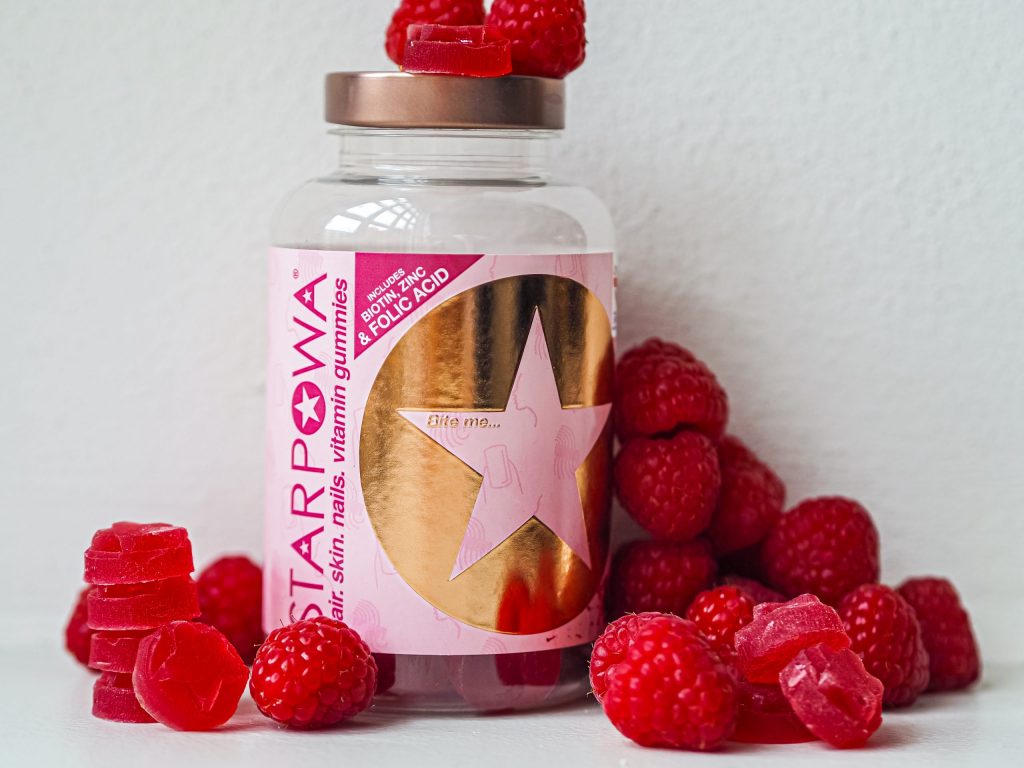 Starpowa
Looking for a hair, skin and nails glow up? You've come to the right place. Starpowa gummies are packed with a variety of beneficial vitamins and minerals that all help promote and support healthy hair, complexion and nails. Simple adding two of the delicious gummies a day into your routine can boost your intake of:
Biotin – this form of vitamin B is known for its crucial role in maintaining healthy and normal skin and hair.
Zinc: This mineral is present in almost every cell in the body and is essential for healthy and normal nails and skin.
Vitamin C: This is needed by your body and contributes to normal collagen production, a type of protein which supports normal function of nails, hair and skin cells.
They also contain vitamin A (hydrates skin), Vitamin B6 (stimulates hair growth), Vitamin D3 (helps reduce wrinkles), Iodine (restores hair strength), Aloe Vera (hydrates), Copper (anti-aging) and Folic Acid (promotes nail growth), amongst others!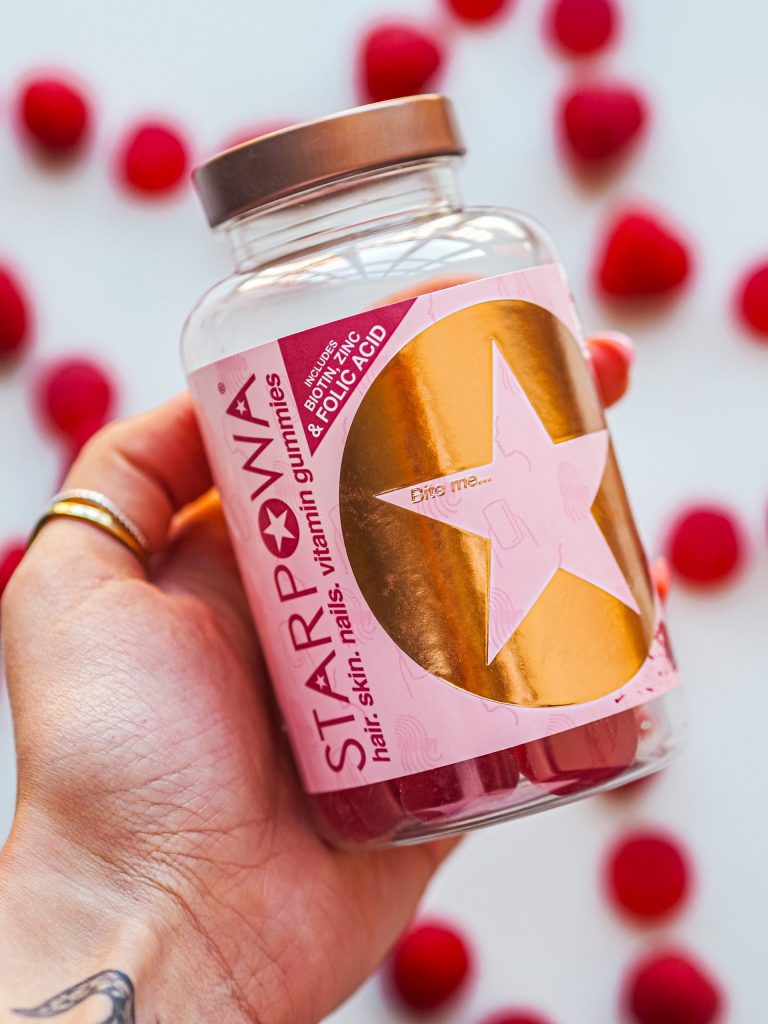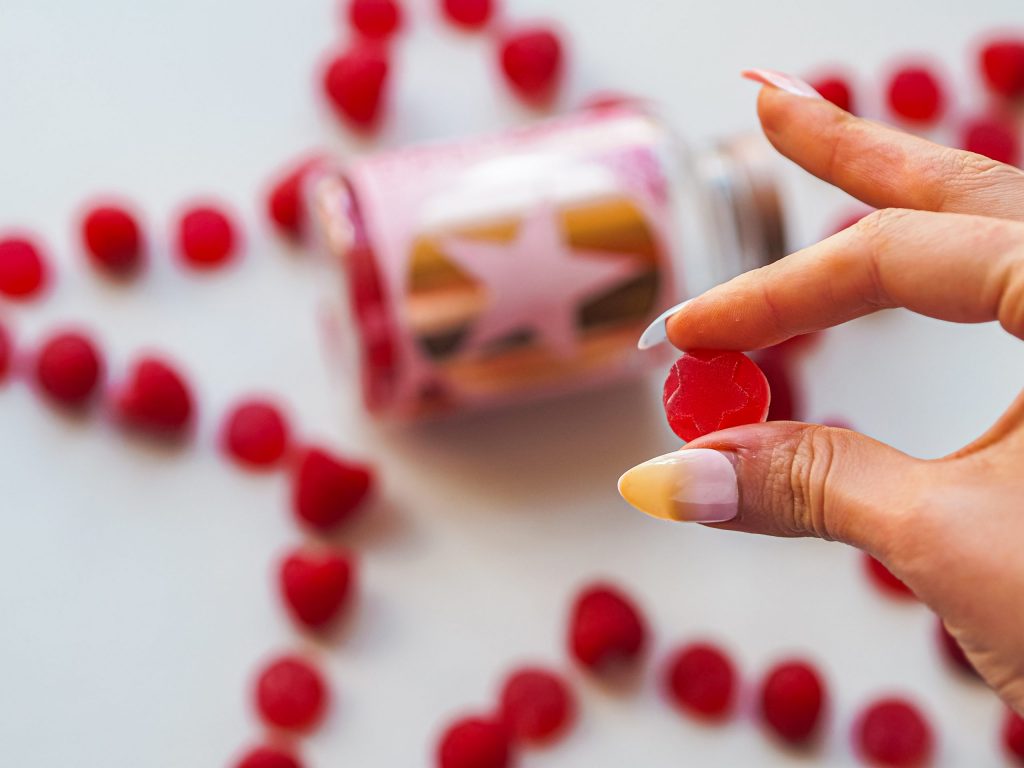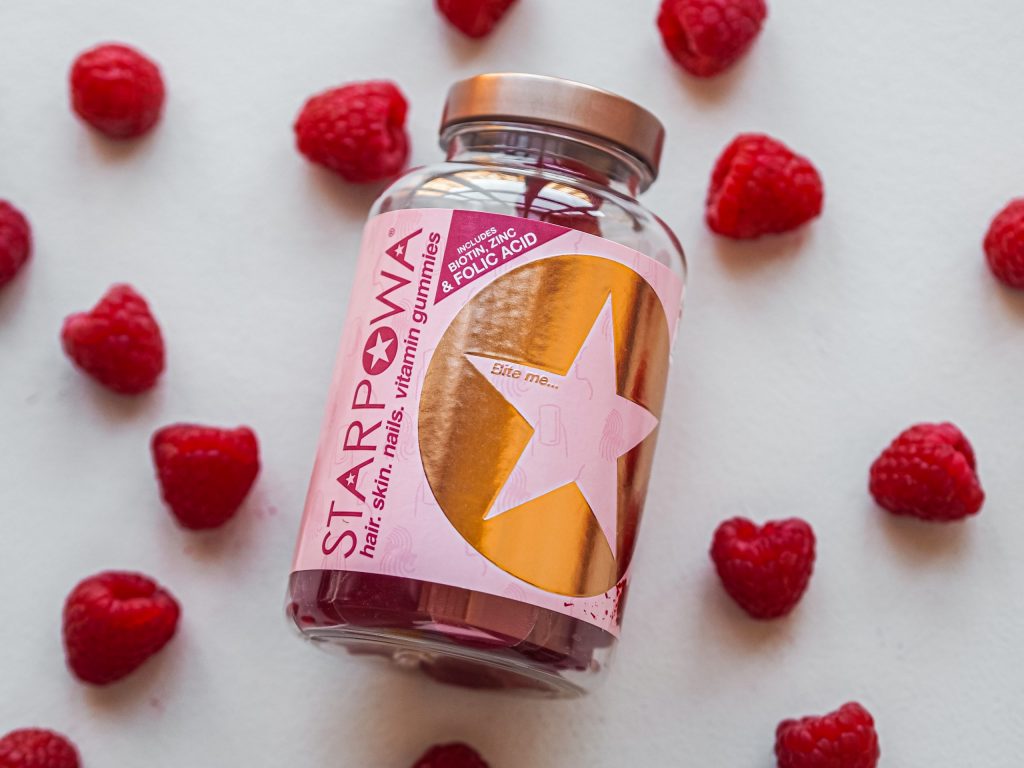 My Review
Gummy supplements have been super popular over the last few years, but Starpowa are definitely one of the most talked-about. What I love about them is that they pack all of those vitamins into deliciously tiny gummies! They are scientifically formulated and contain no gelatine, no gluten, sweeteners extracted from plant extracts, and have LESS than ½ a gram of sugar per serving! The delicious gummies are also vegan friendly, contain premium quality ingredients and are bursting with natural flavours. Basically miracle workers! I've been sceptical about vitamin gummies before but Starpowa totally changed my mind.
Hair, Skin and Nails
After reading about them and having a look at tonnes of glowing reviews, I knew I would like them. They are really easy to take, making it effortless to add into your daily routine. Not only that but they taste delicious. I've been taking them for a while now and my hair especially has definitely improved. I've noticed it is getting thicker already and is growing quicker than it did. I already use quite the combo of concoctions for my skincare! So I can't say explicitly that this is the only thing to make a difference, but anything to help with complexion is a welcome addition to my product drawer. I'm also a false nail addict, so this does mean my natural nails need taking care of. I apply them myself with glue, which doesn't damage them too much, but I am more prone to picking and cutting them short when I don't have nails on. These have really helped boost their condition and they do actually feel much stronger recently.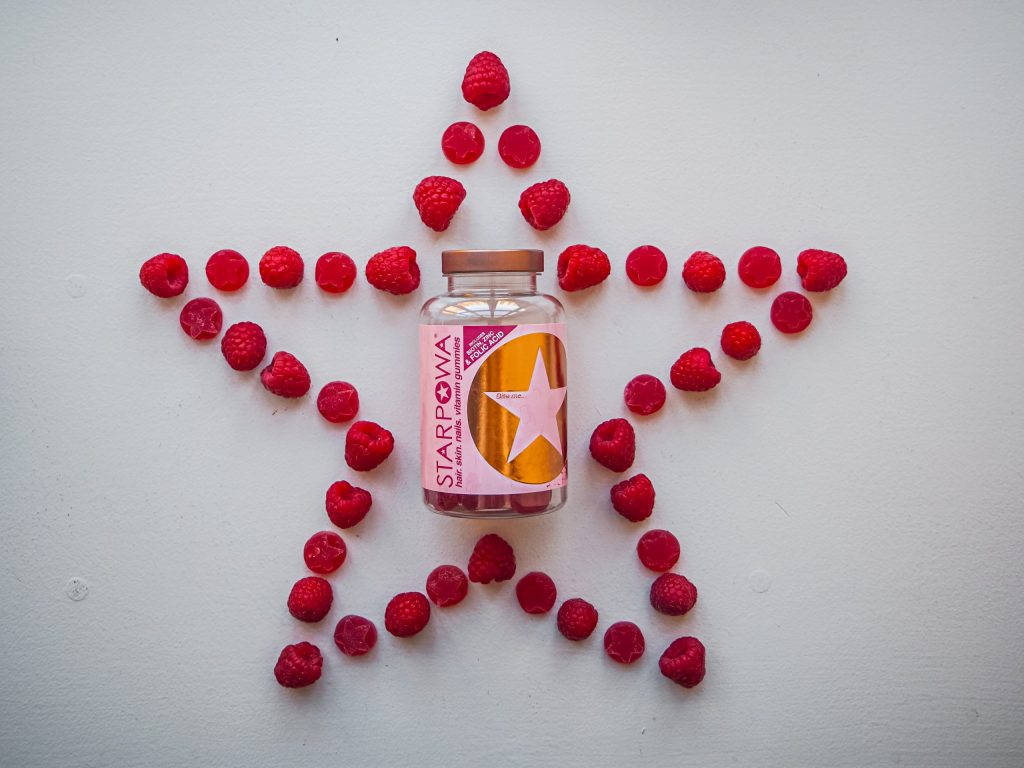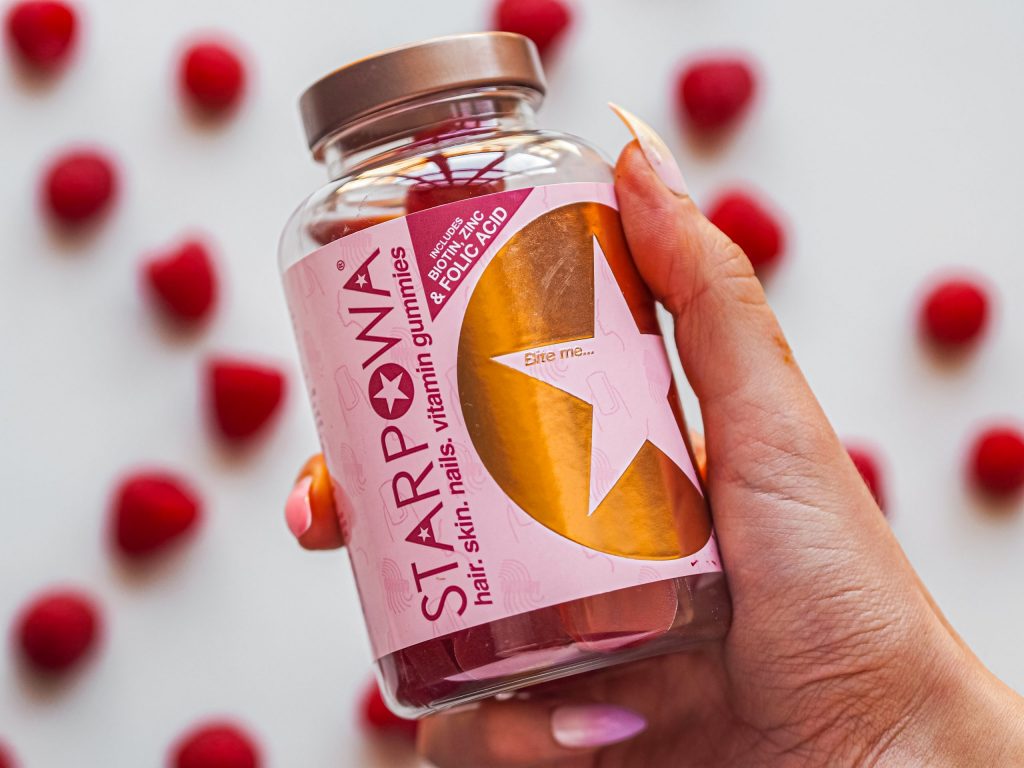 If you're looking for a gummy supplement that packs a punch then Starpowa are fro you. I am totally on board the gummy vitamin train now! I'll definitely continue to take these to give my hair, skin and nails a helping hand.
You can buy Starpowa here from Holland and Barrett.
LL x
*This item was gifted. As ever, all opinions are my own.