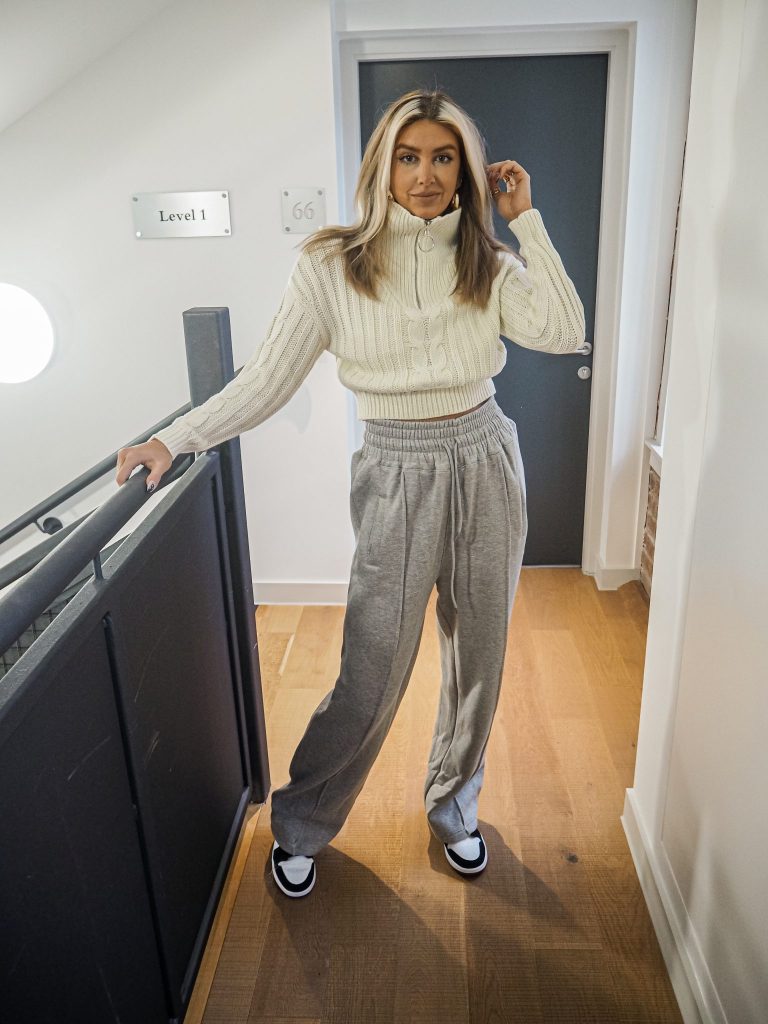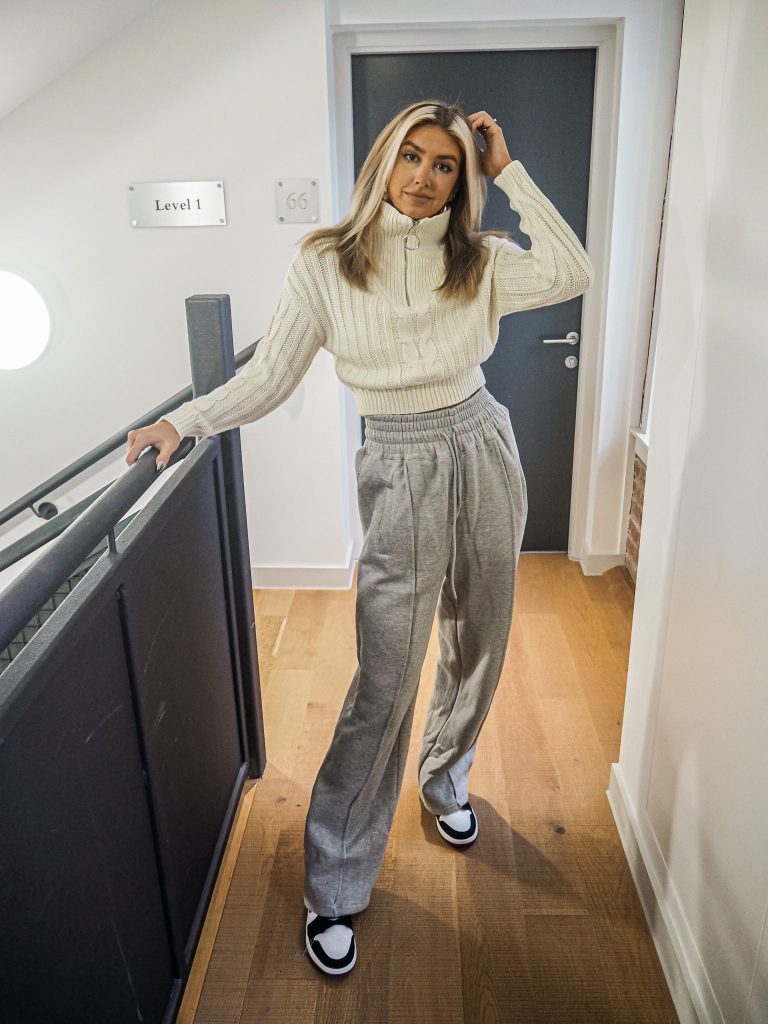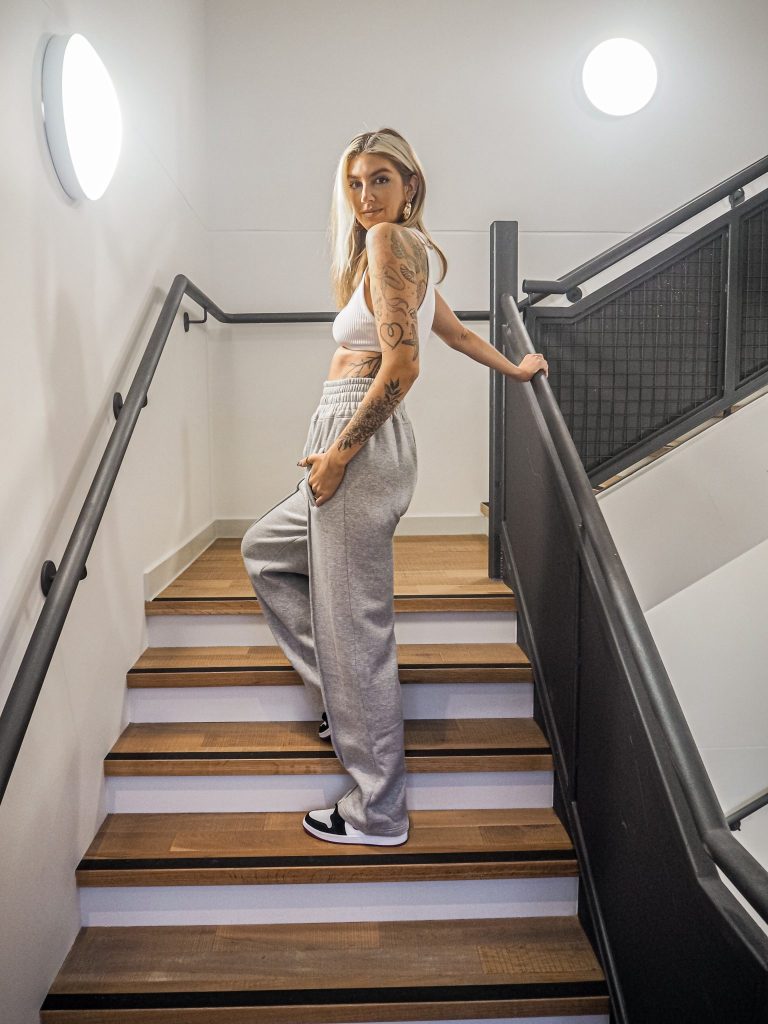 Wide Leg Joggers
One of the things I have several pairs of in my loungewear wardrobe is grey joggers, and I'm adding to the collection with these wide leg joggers from Katch Me. You might have seen my previous post featuring some super cute PJs from Katch Me that I received in the same package. Honestly I don't know what I'd do without loungewear at the moment! It seems to be the only thing I reach for during lockdown. However I do find that I can start to feel not quite myself if I don't make a bit of an effort to get ready, so nice loungewear has been a bit of a lifesaver for me. I like to feel comfy but also a little put together; so some nice joggers with a cute top is my lockdown uniform go-to.
As mentioned, I have several pairs of grey joggers. Grey marl is probably my favourite colour for loungewear so I go through them pretty quickly. I do like having a few different pairs though, so it doesn't feel like I'm just wearing the same thing all the time! When I was choosing some pieces from Katch Me, these wide leg joggers jumped out at me. They are quite different to any other joggers I have so they went straight in my basket. 90s style trousers with a more loose-fitting silhouette is really in at the moment. I have a few pairs of jeans in the baggy, dad style, and wear them all the time, so I knew I'd love these.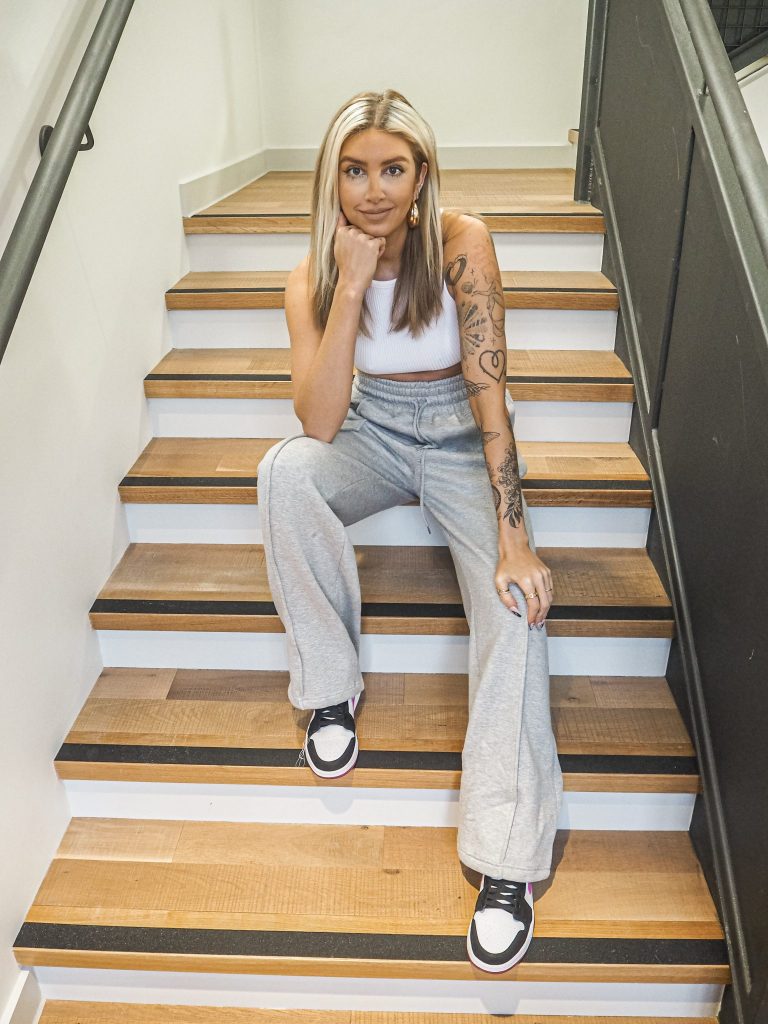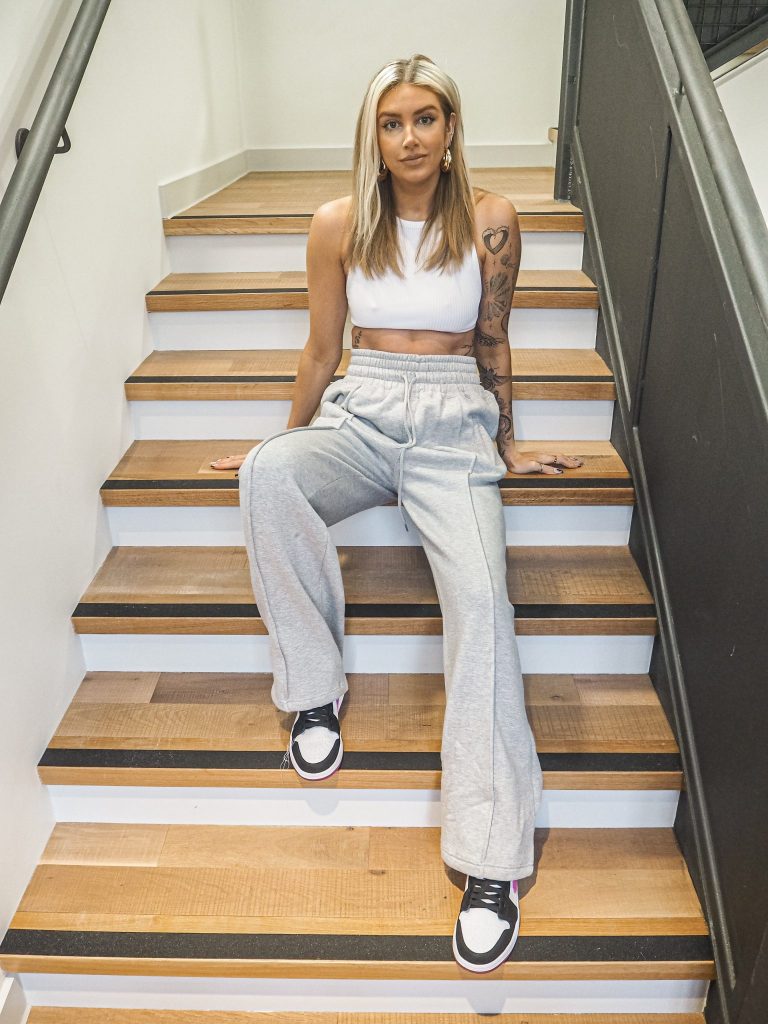 Styling
I like to have a balance when styling an outfit. So if I have looser-fitting trousers then I tend to pair it with a more fitted top, or a crop. For a simple, comfy outfit I often throw on joggers with a bralette. It's perfect for lounging around in, but easy to throw on some sneakers and a cropped jumper for nipping out too. I usually opt for neutral tones for my loungewear which makes it easier to mix and match all of the pieces.
I also love the chunky waistband on these trousers. The loose fit is balanced really nicely with a tighter waist that you can cinch in with the drawstrings. If you don't want to go for a crop or bralette, match with a tshirt or vest but tuck it in to keep some shape to your silhouette.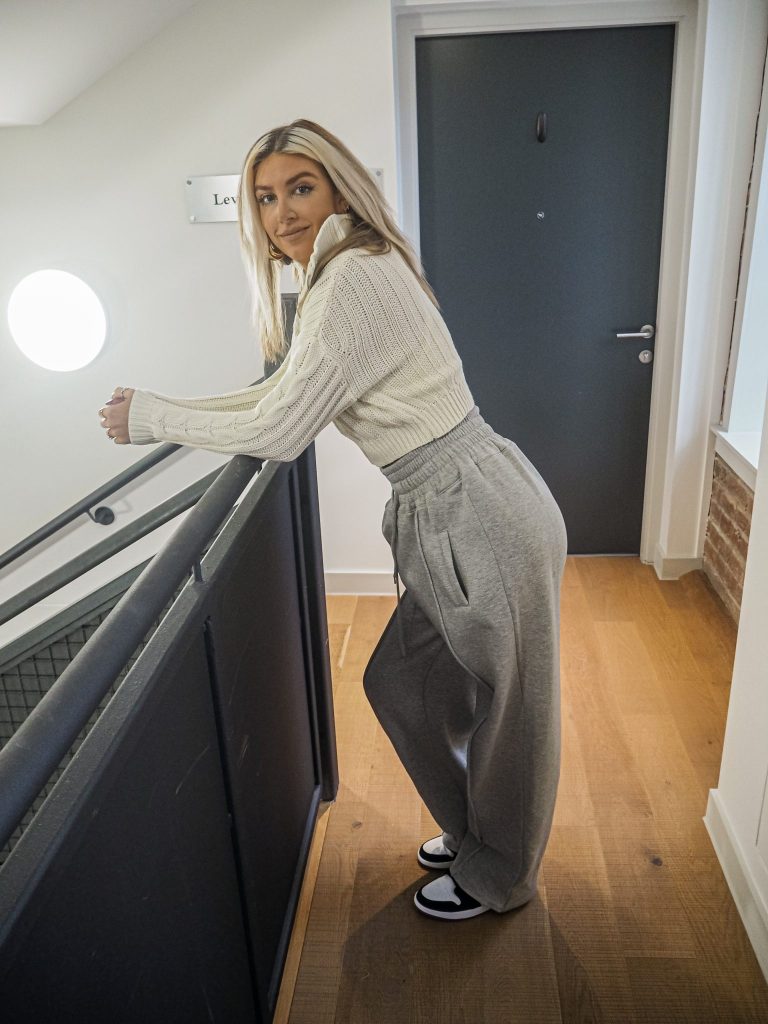 Get the grey wide leg joggers here.
You can shop the loungewear from Katch Me here.
LL x
*This item was gifted. As ever, all opinions are my own.