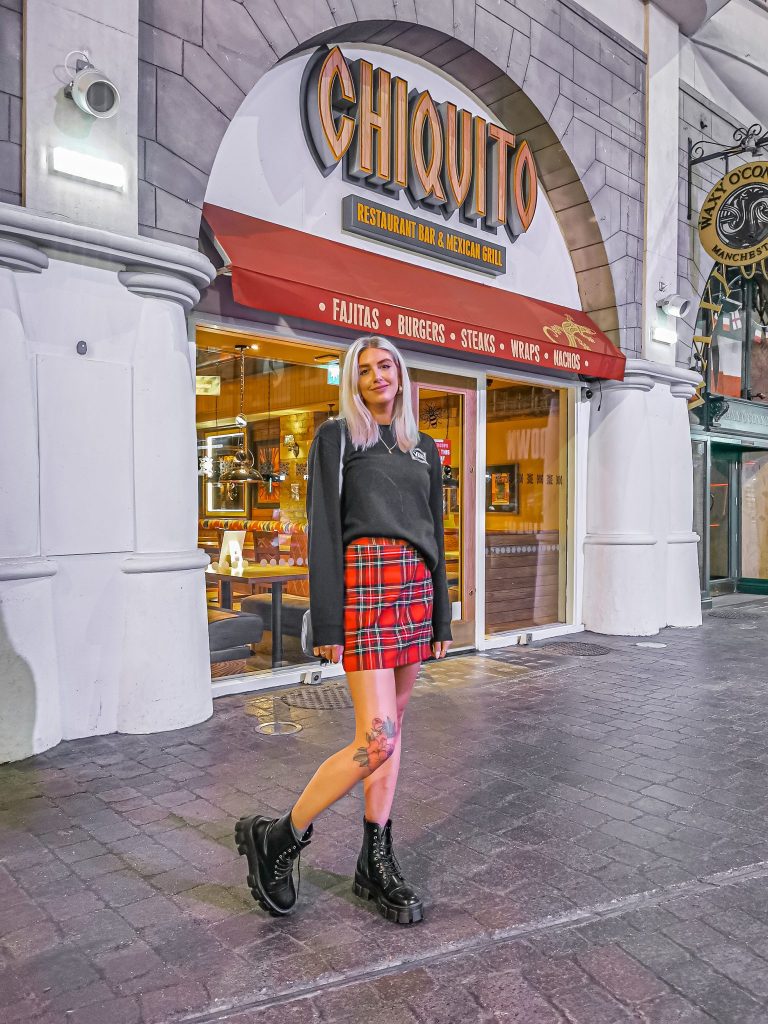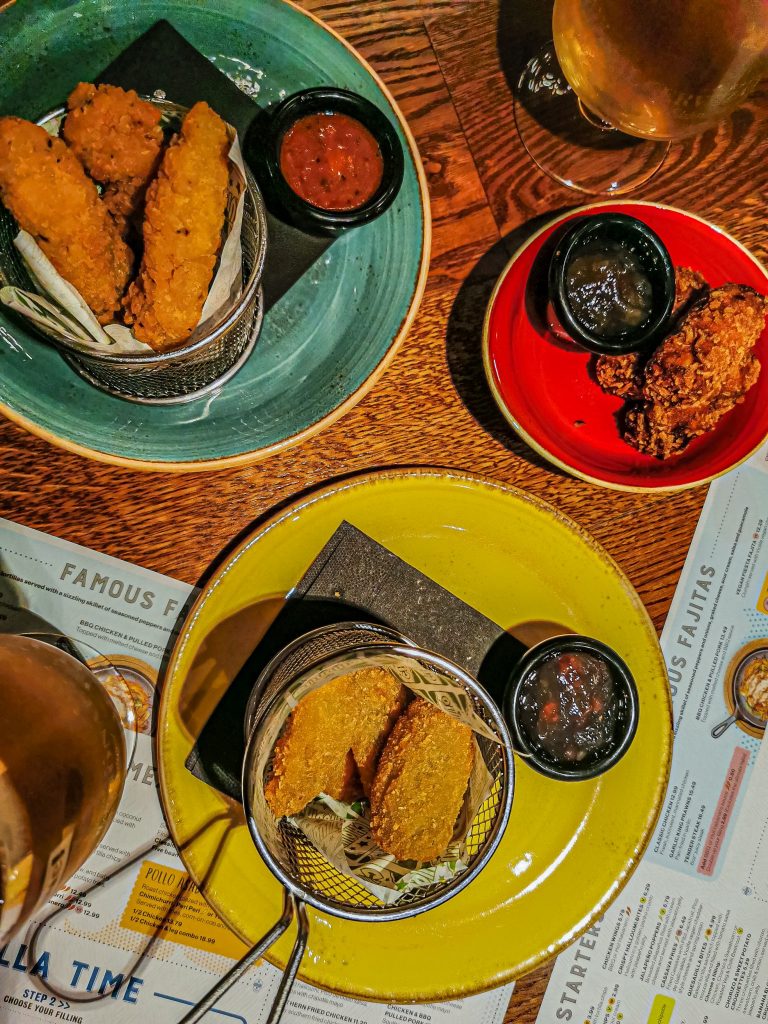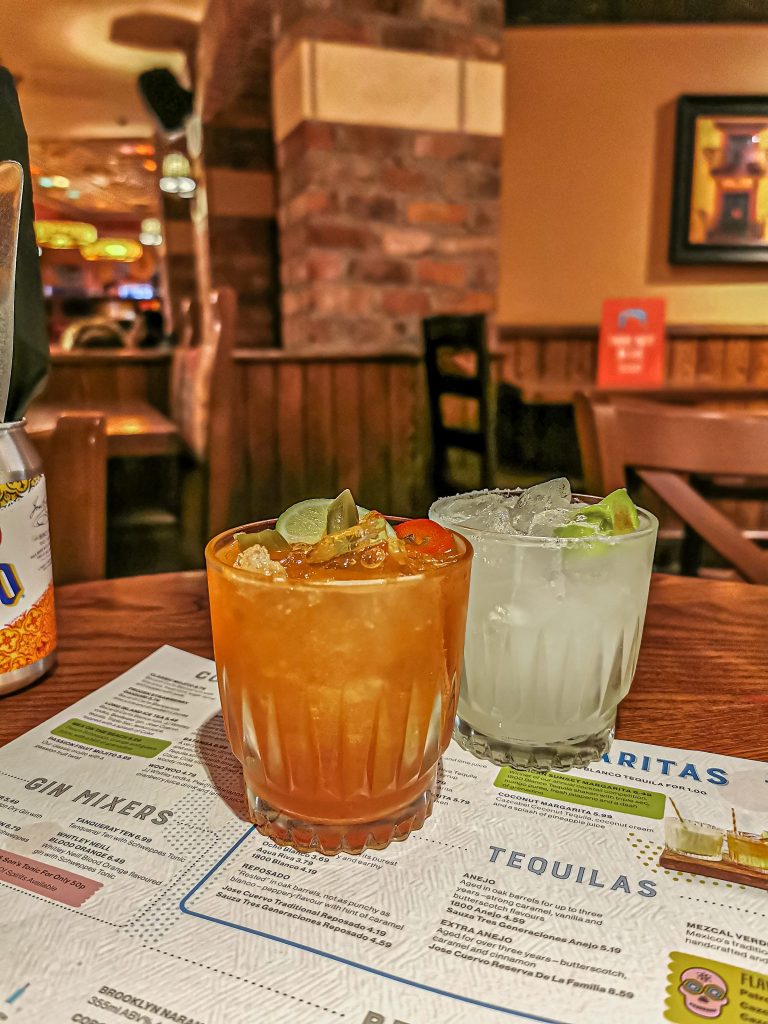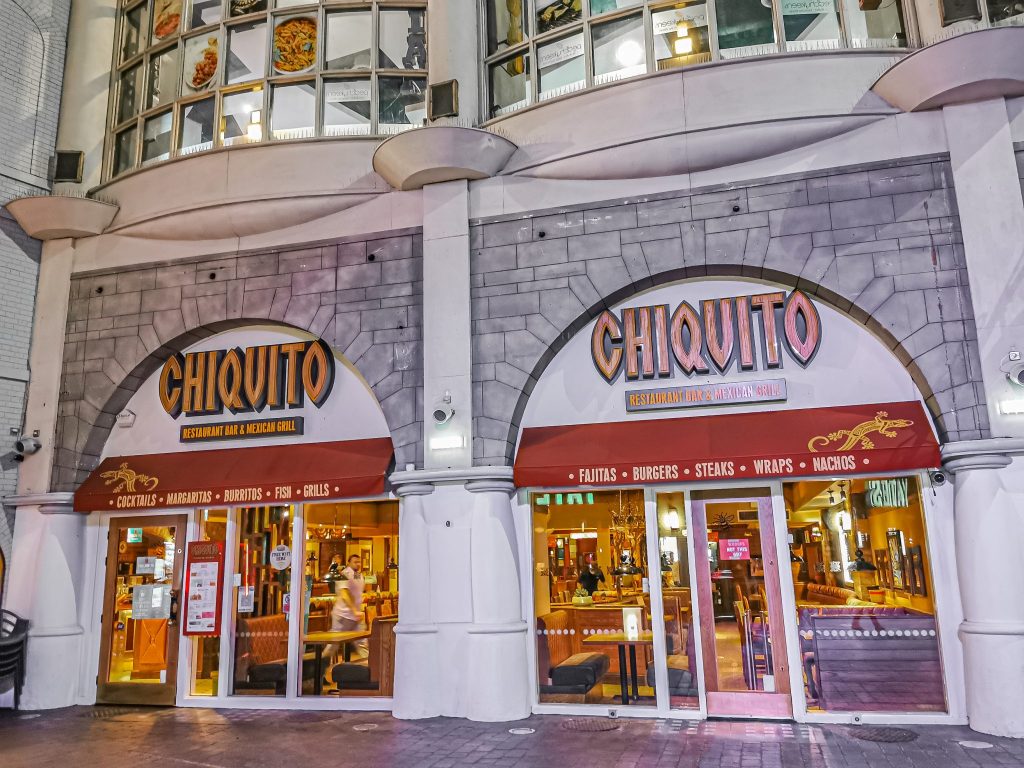 #MissedMoments with The Printworks
I'm sure we have all had, and are still very much having, #MissedMoments due to the impact of covid. I've hated watching how things have been so hugely affected, especially in my home city of Manchester. I'm actually really passionate about the city I live in, and of course the food and drink industry here, among other things. This is definitely one of the industries that has been impacted the most, and with the regular changing of rules I feel it's really important, now more than ever, to support where we can. Not that I ever needed an excuse to eat out, but now there's even more reason to support our hospitality network.
I was recently invited down to The Printworks for dinner in Chiquitos, to celebrate #MissedMoments. The Printworks is one of those venues in town that pretty much everyone knows. Its iconic silhouette is instantly recognisable, and its entertainment venues have been serving the people of Manchester for decades. Now that the restaurants and bars are back open again, I went to enjoy one of my favourite cuisines – Mexican.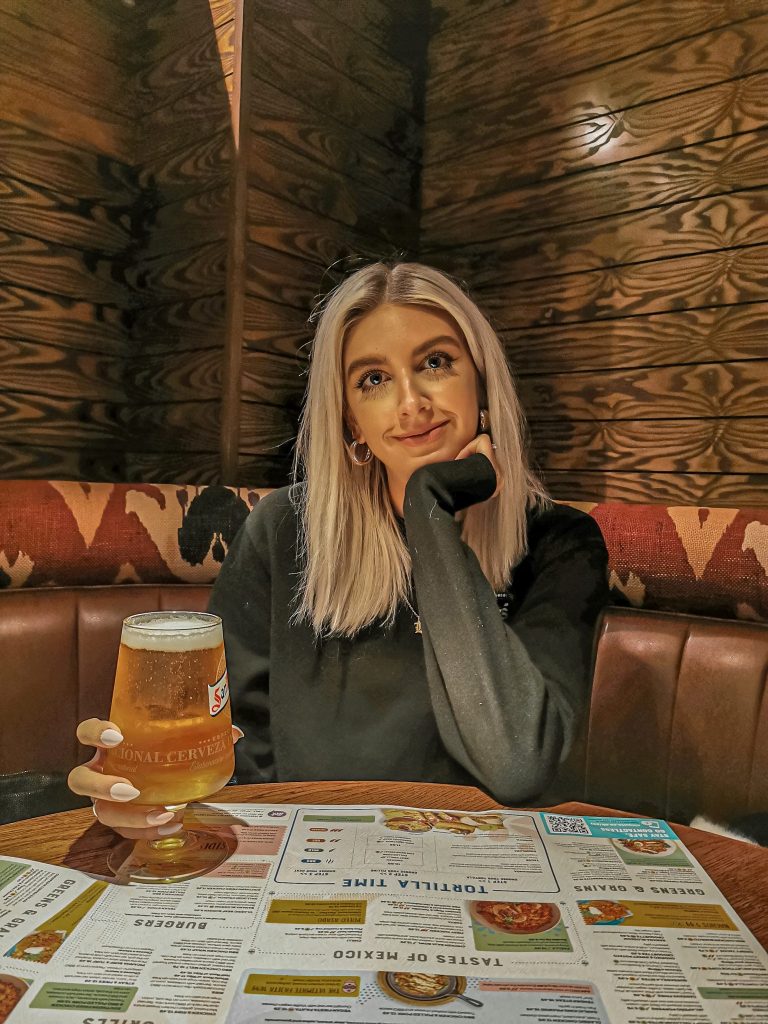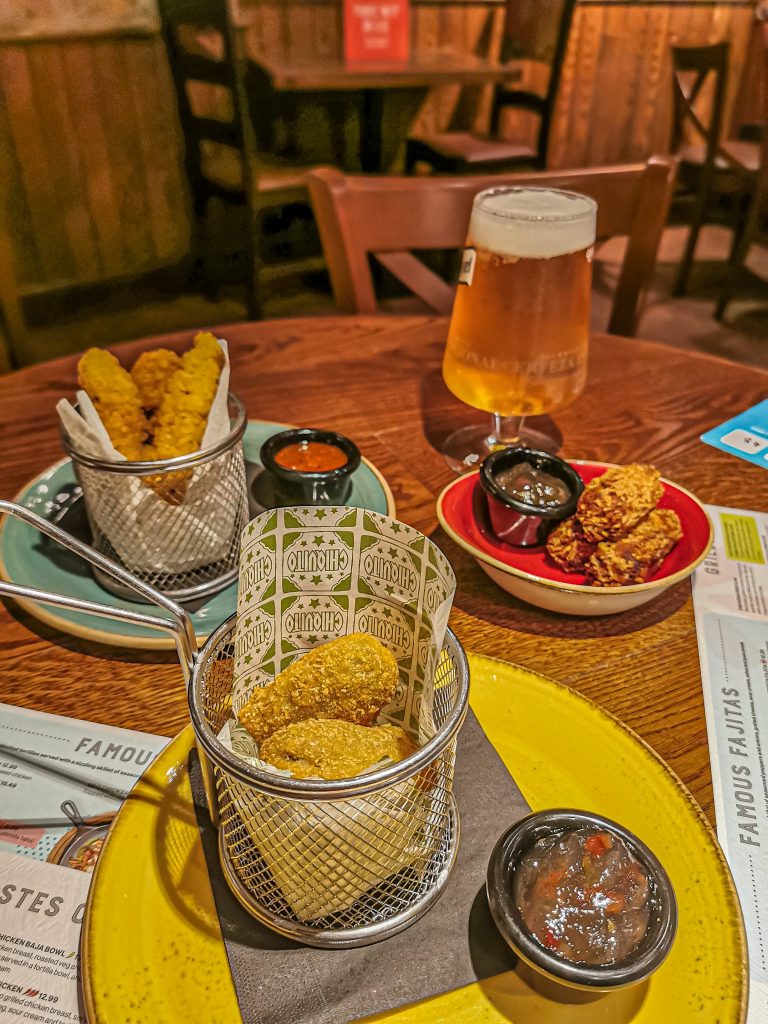 Starters
I headed over to The Printworks to start my weekend the right way; with plenty of food and drink. This was definitely one of my biggest #MissedMoments during lockdown! Mexican and TexMex is one of my favourite things (amongst many) to eat so I decided to get a few 'picky bits' from the starter menu to try a few different dishes. One of my issues is always not being able to decide what to order, so if in doubt, try everything! (or as much as possible.)
I chose the Hot Habanero Southern Fried Chicken Strips (£5.29), Chorizo & Sweet Potato Croquettes (£5.29) and the Jalapeño Poppers (£5.79). The chicken was actually really tasty, and made even better by the hot habanero sauce. I LOVE spicy things so this as well as the classic jalapeno poppers filled with cream cheese and served with jalapeño jelly were right up my street. The croquettes were filled with chorizo, sweetcorn, chilli & onion, and were actually probably my favourite of the three. These washed down with a cold pint of beer was the perfect way to begin the meal.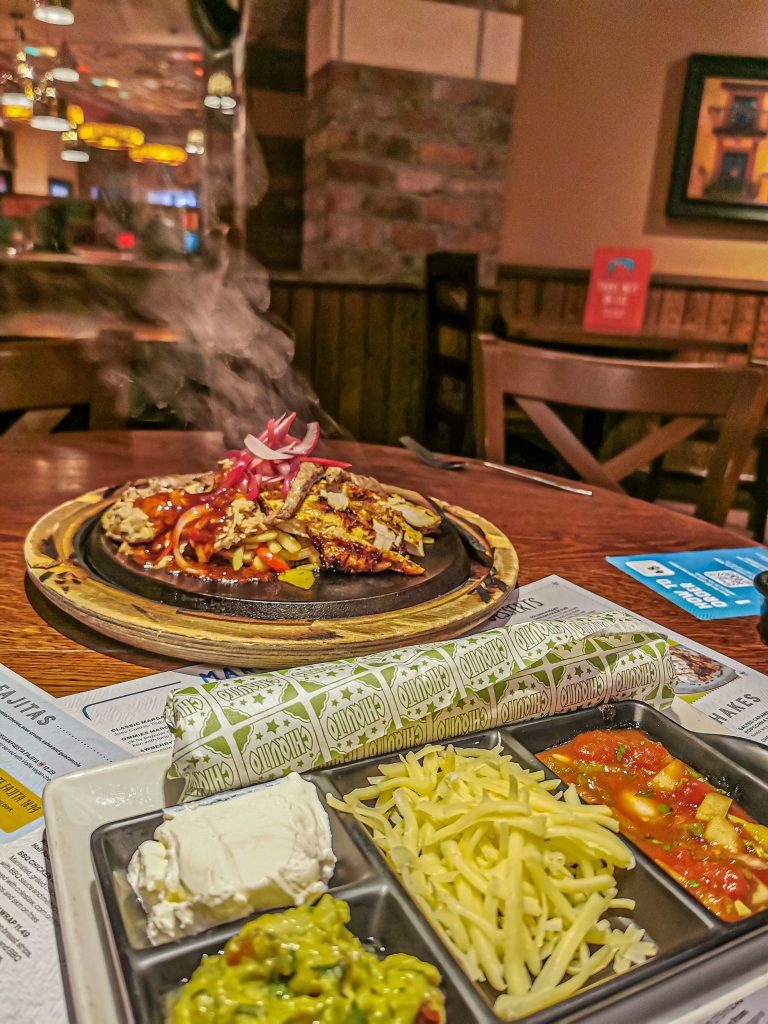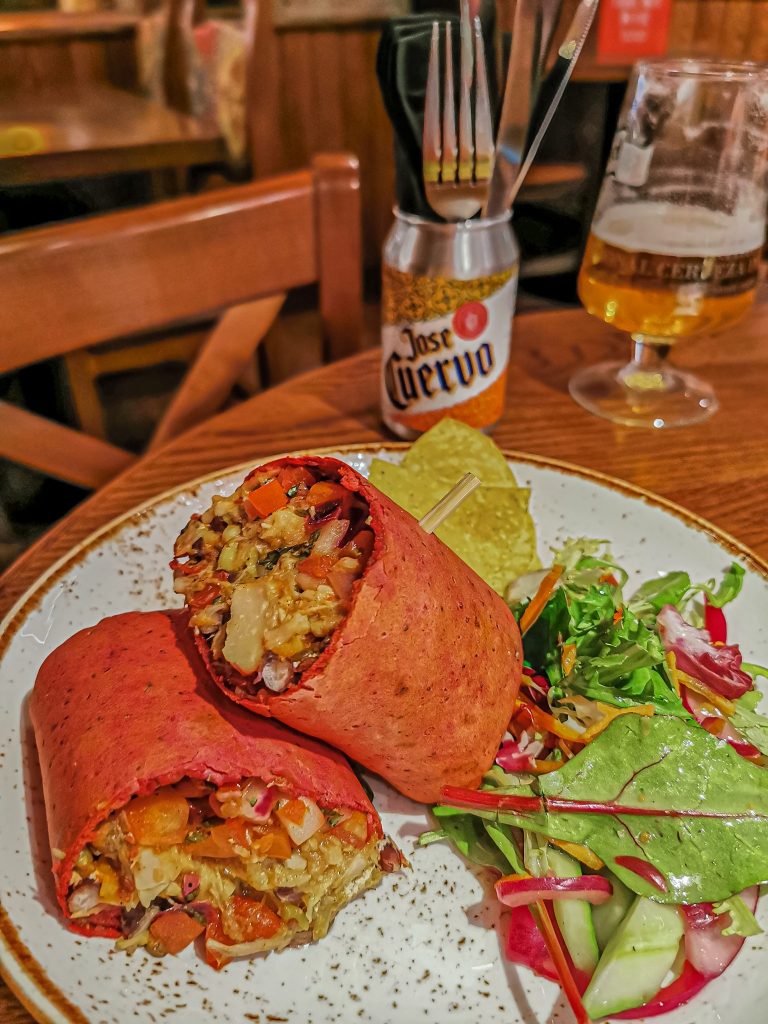 Mains
For our main dishes we chose The Ultimate Fajita from Chiquitos Famous Fajitas menu (£18.49) and the Burrito with Benefits (£12.29). The fajitas came on an impressive sizzling hot plate with all the classic garnishes and wraps. The plate was stacked with grilled chicken breast, pulled pork and tender steak ready to load your own fajitas.
I chose the Pulled Pibil Jackfruit burrito, which came wrapped in a colourful beetroot & chia seed tortilla. It was packed with grains, kale, beans, sour cream and Pico de Gallo salsa.
I think chain restaurants can be thought of as serving really bland, tasteless food, but sometimes they do just get a bad wrap (no pun intended) and the food can be delicious. I was genuinely really pleased with my burrito; it was bursting with different ingredients and tasted really fresh. I also tried the fajitas and the meat was delicious. There was plenty of it too so if you love hearty portions then definitely opt for the ultimate fajitas.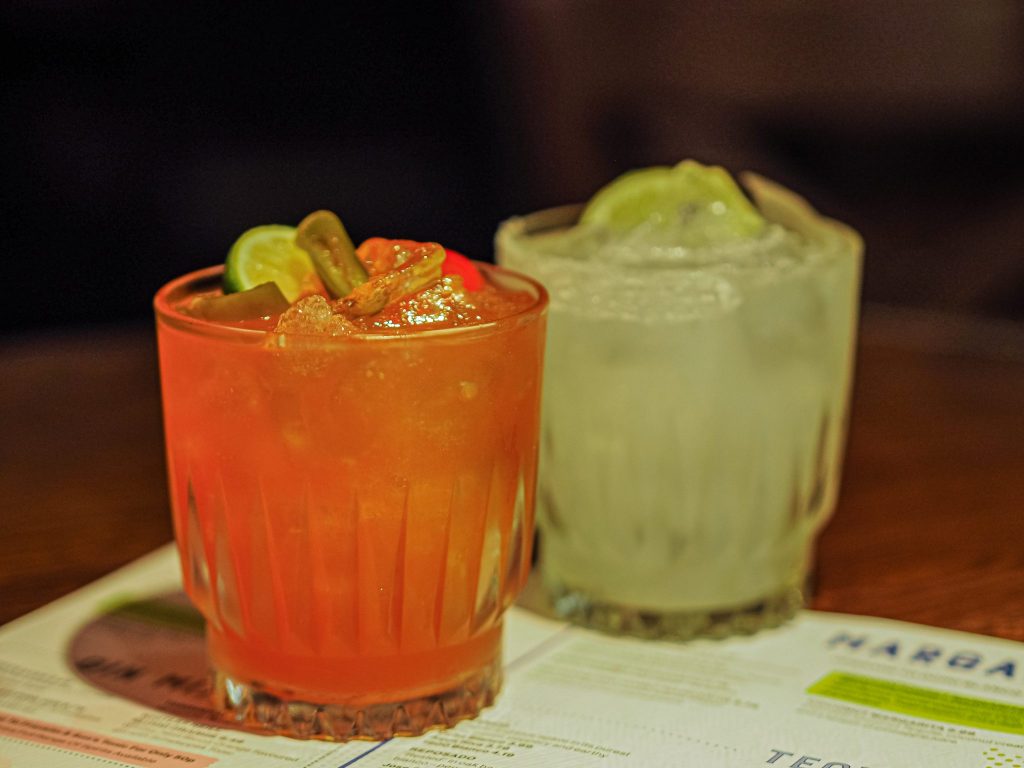 Cocktails
I toyed with the idea of a dessert for a while but I was full after two courses and knew I'd probably regret it later. So I did the only sensible thing and had a liquid dessert. Of course, I couldn't leave a Mexican restaurant without having a margarita which is one of my favourite cocktails.
I always like to try variations of things, or something I might not be able to try elsewhere, so I had the Mexican Sunset Margarita (£6.49). This is the winner of Chiquitos annual cocktail competition and includes 1800 Blanco Tequila shaken with triple sec, mango purée, fresh jalapeno and a dash of grenadine. If you like drinks that are a little sweet and spicy then you should try this. I love things that have contrasting flavours and the sweetness from the mango with the jalapeno, along with the salted rim was the perfect balance and a really tasty, refreshing way to end the meal.
Chiquitos
I had a lovely experience at Chiquitos; the staff were amazing and the venue felt really safe with all the social distancing measures in place. I've mostly been visiting indie venues recently, so it's easy to forget that some of the oldest and most iconic buildings in the city are home to other bars and restaurants that I might not usually choose, but are equally as important to keep the industry going.
The food was definitely better than I had anticipated. The mains and margaritas were definitely the highlight; but at the same time I do love ordering lots of small plates or starters and a few drinks; chatting with friends whilst sharing plenty of food and enjoying an ice cold beer. Definitely one of my favourite ways to eat.
I want to say a huge thank you to The Printworks for having me and encouraging me to share my #MissedMoments.
LL x
*This experience was gifted. As ever, all opinions are my own.