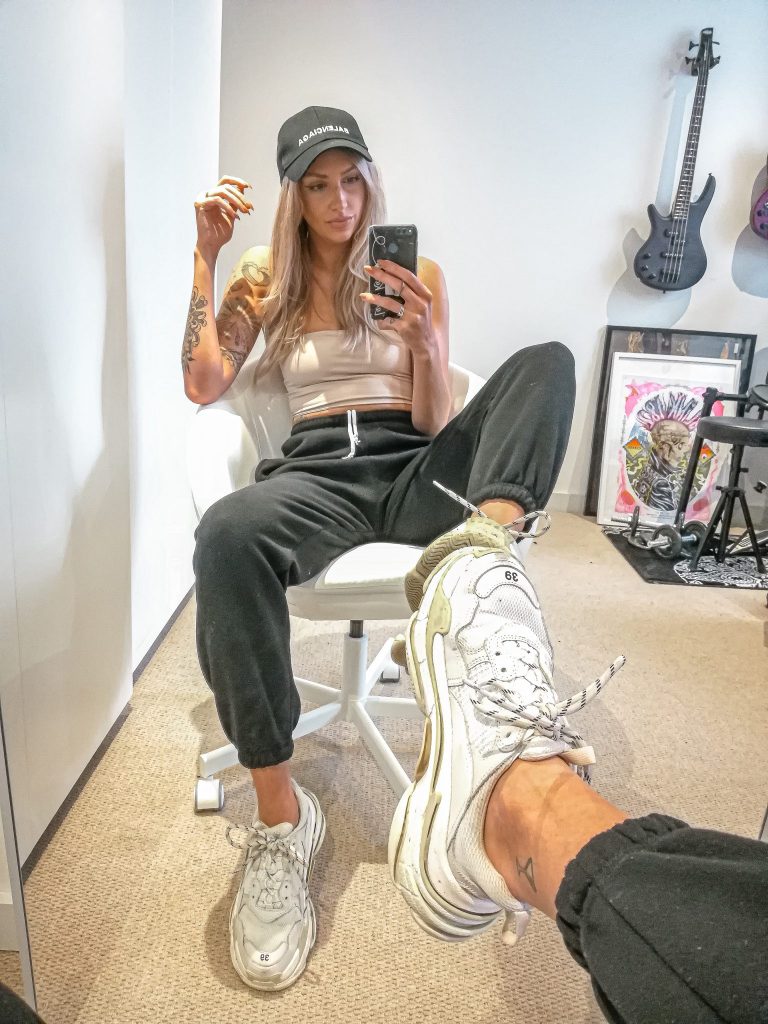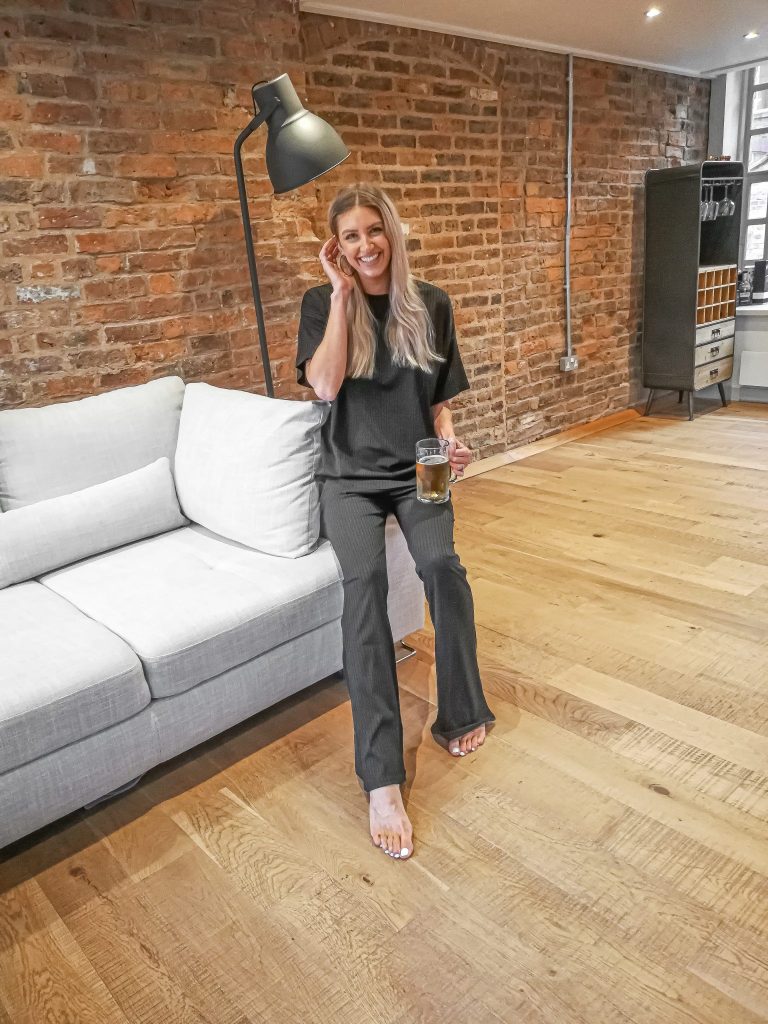 COVID-19 Blog – Month 1
So it's been officially 1 month since I went into work and left saying to my colleagues 'See you tomorrow! I'll obviously be in, unless something really drastic happens.' Isn't it weird how so much has happened whilst at the same time everything has stopped? That same night was the weekly announcement on TV, and following that I was told to work from home with immediate effect if I could. I wanted to write a bit of a COVID-19 blog series to sort of document what I've been up to and share some tips with you guys that I've found helpful along the way.
I've been continuing with blog posts; some of them being outcomes of the current situation like cooking and recipe inspo, and some being my usual content, to hopefully provide some normalcy and a little bit of escape reading I guess! One of the things I've found most interesting is seeing how influencers/bloggers/content creators/etc. have adapted to the circumstances. I've found great joy in seeing those I regularly follow still putting out content and getting really creative with it. I feel like the situation has made everyone a little more real and relatable, and suddenly all the super-edited and polished Instagram grids aren't what I'm interested in anymore. The raw reality of us all being in this together, doing things for each other and keeping everyone going is what I'm here for. Whether that be couples learning TikToks for fun, seeing people's daily routines in quarantine, clips of the weekly clap for the NHS and Twitter threads of offers to buy strangers items from their Amazon wishlists to #spreadkindness. Most are things I never thought of before, but are highlights of my day now.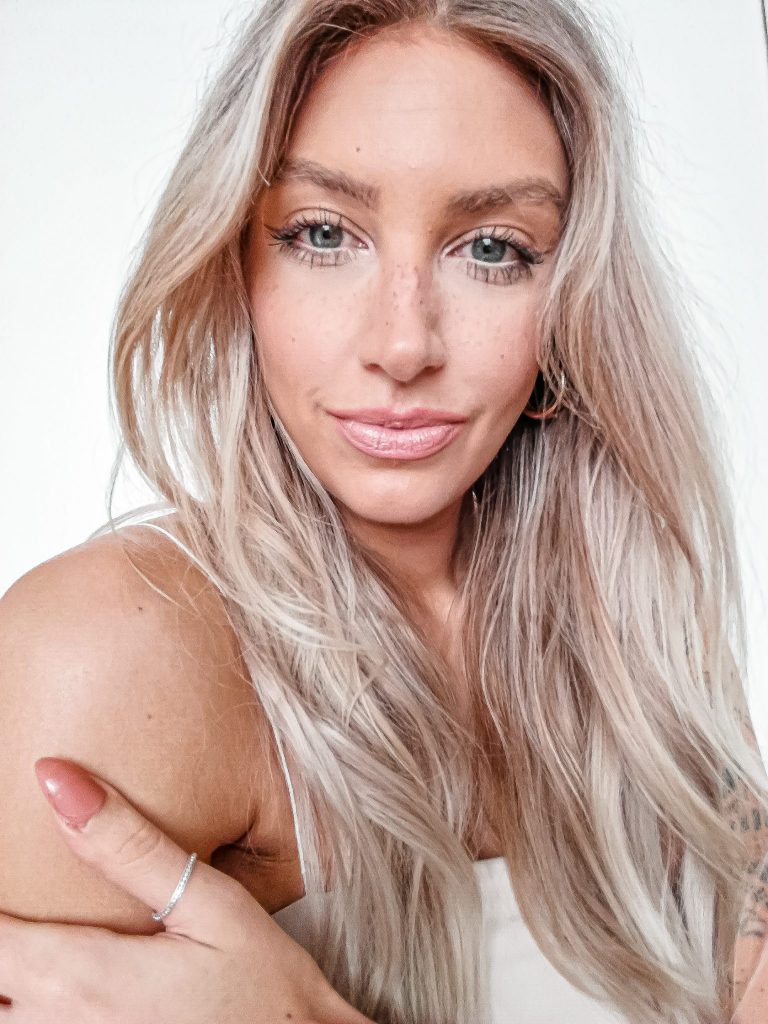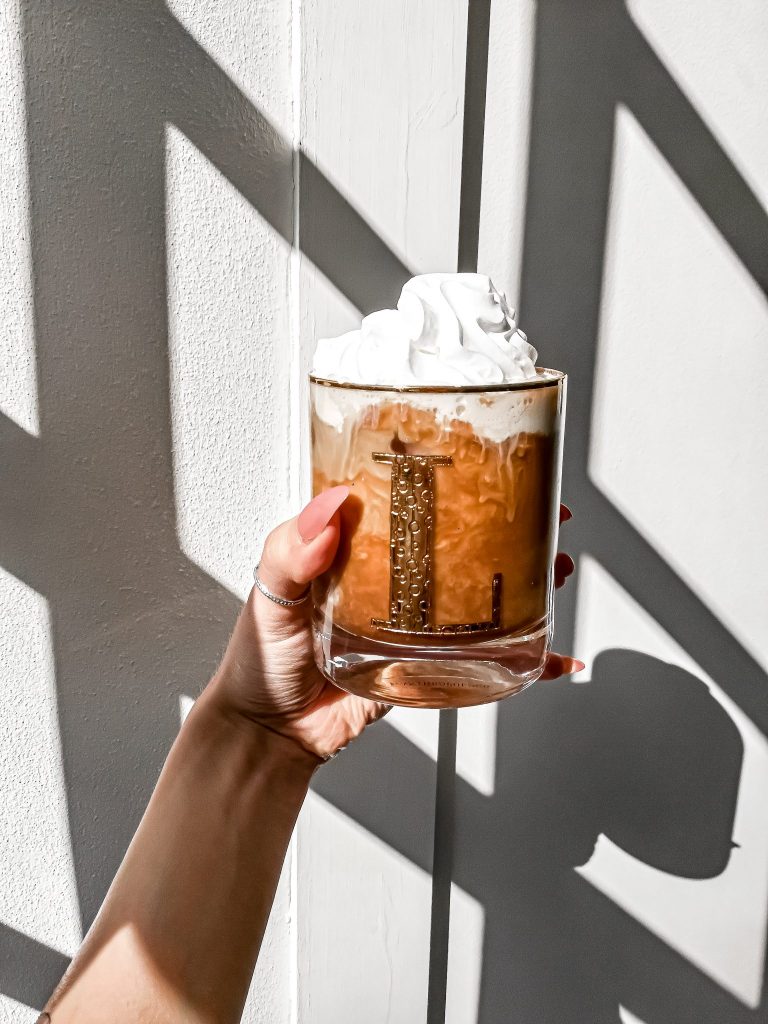 My Blog
I've seen lots of vlogs and blogs of what people are doing at this time and how they are coping, and it inspired me to write my own blog as I hit 1 month in quarantine. When I first started blogging, my page used to be a little more like this; more of a journal or place I recorded experiences. I still do that now, but most are obviously my experiences with products, clothing and locations, rather than general life. A lot of you guys loved my 'The truth about turning thirty' blog post, which was actually a fashion post, but I opened up a little and gave some tips on my feelings about turning thirty at the same time, and so this will probably be similar to that.
I thought it would be fun to do a bit of a roundup of what I've done in the past 4 weeks. I've included some of my fave pics (most of which have made an appearance on my Instagram), my experiences, thoughts, and some tips that I've learnt; or things that I've implemented that have really helped me to cope. I also keep imagining how it will feel to look back and read this when it is in the past, and how it will change how we live from day-to-day.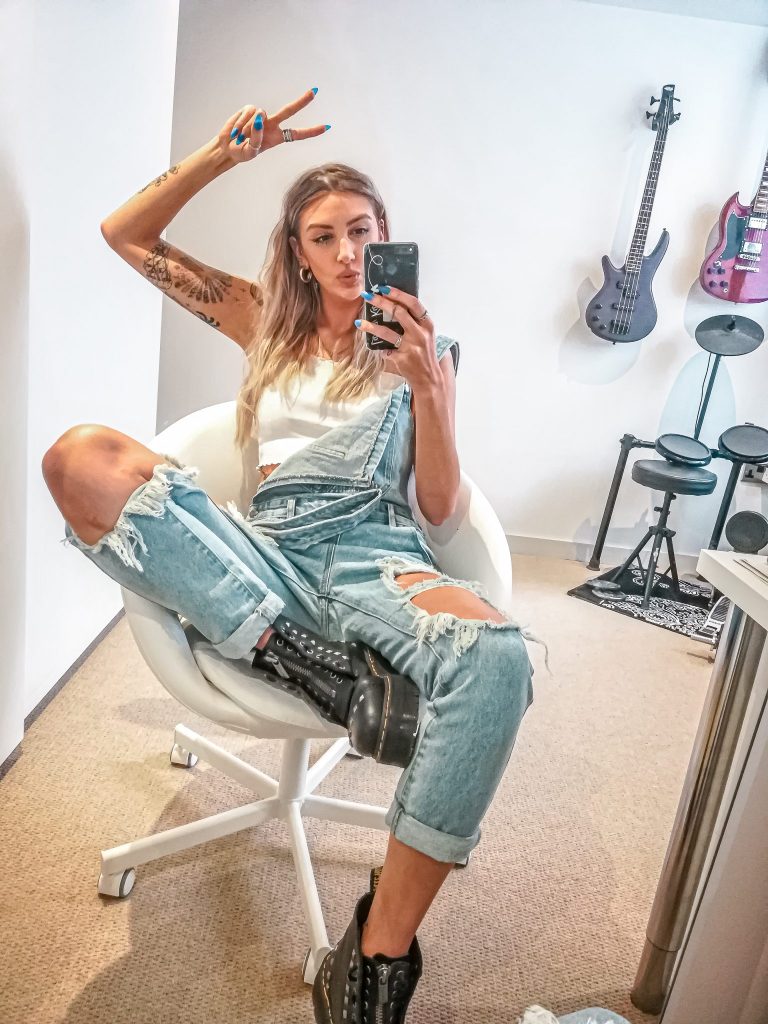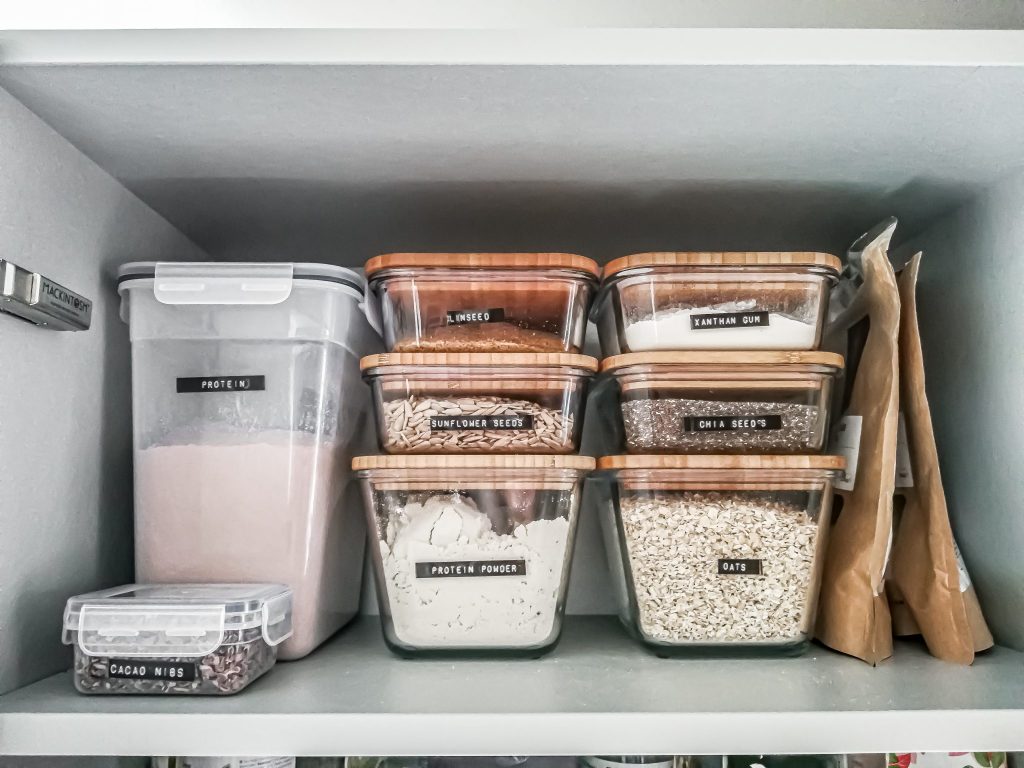 My Tips
Some of these things I've mentioned in what I've been up to (I've popped this at the end of the post as I know some of you will mainly be here for some tips and ideas so keep reading until the end for that). These are the main things I've learned and implemented in this first few weeks to keep me sane.
Routine
Sticking to my routine has been one of the biggest helps for me. I also feel like each week I get a little better at it or add an extra stage. For example, today I walked around our courtyard in the sun for 15 minutes whilst listening to music, editing photos and catching up on social media before I started work. This is exactly what I would do with my walk to work so it felt almost normal. I've not been going out for daily exercise, unless we need to go to the shop, so a lack of fresh air was affecting me. I tried this little step today and it felt great so I'll keep it going. I've also been sticking to usual work hours, having lunch and dinner when I normally would, and still enjoying weekends as before. The days can get very samey without routine so this has really helped me feel like everything is normal.
Living and Working Space
Following on from my last point, if you are working from home, try to create different environments for your work space and living space. Jonny and I go into our own spaces to work at the beginning of the day and then come together in the evening, as we would if we had been at work. Changing locations in your home if you can will help with your mindset for working and resting, to allow you to switch off mentally when you need to.
Tick off some To-do's
I've found that I've had time for things that were on my never-ending to-do list, and I've felt so productive having finally be able to do them. I've organised some of our kitchen cupboards which I posted on my home Insta account and all of you seemed to love. We've found time to re-organise our second bedroom/office room and it feels amazing to finally be clear as it was becoming a bit of a dumping ground! I've also been making an effort to clean every room in the apartment once a week, so it doesn't build up to an unmanageable amount and then I end up putting it off as it's too big of a job to tidy. It takes less than an hour just to give the main rooms a quick clean and hoover, and makes being in the space so much more enjoyable.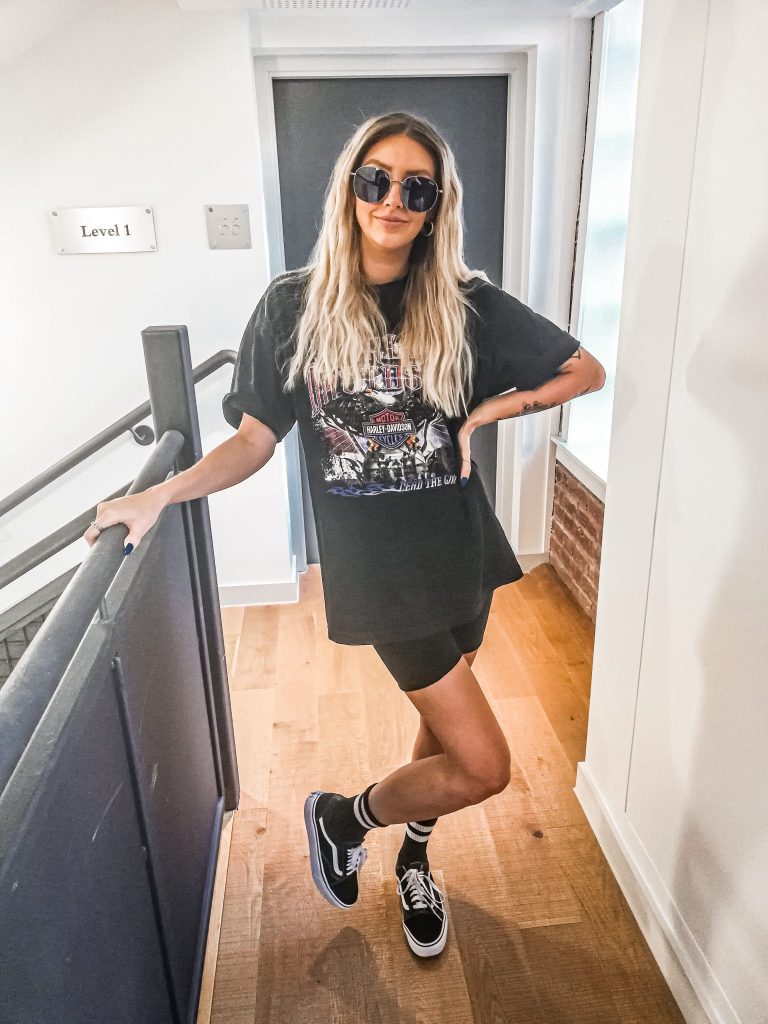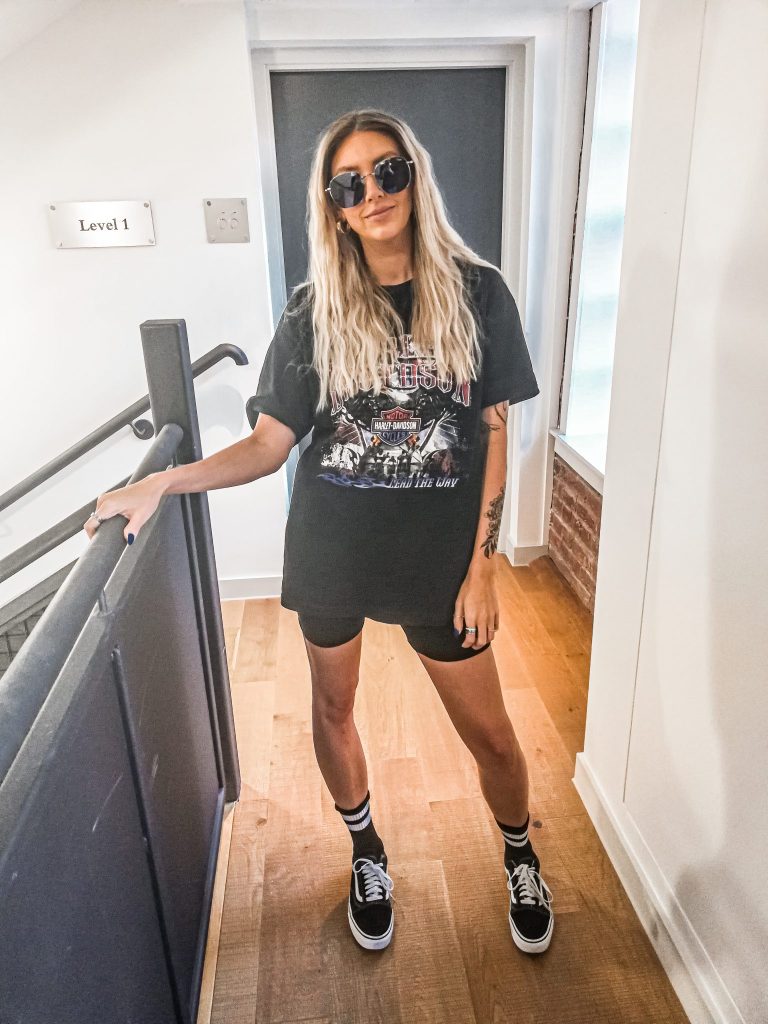 Make a Meal of it
I always liked to make our weekend meals more fun and indulgent, but I've been pushing this to the next level recently. We've been having themed nights and making matching cocktails or drinks to go with our food. We had Italian night which started in the sun with some beers and crisps (if you know, you know). Then we made our favourite pasta dish with some nice wine. Obviously we've had pizza night, and this Friday we are having chippy for dinner. We order from local restaurants to help them keep going so it's a treat for us and we feel like we are doing something good too. We've also had burger nights, taco night, Sunday roast and Spanish night. Which brings me onto my next tip…
Try Something New
As part of our Spanish night I also started to learn to speak Spanish. Jonny is fluent in Spanish so I have a teacher right here when I need one! I know not everyone has this, but if you've been wanting to learn a language then now is the perfect time. There are tonnes of free resources out there to help you. I've also started doing yoga. I tried a couple of weeks ago and didn't really enjoy it, but then I found Yoga with Adrienne on YouTube. I tried the beginner class which I loved and am now 7 days into her 30 days of yoga series. It doesn't have to be languages or exercise, it could be cooking, doing makeup, mindfulness, how to play a game or learn a dance; anything you want!
Treat Yourself
Another one that is flexible to you. When quarantine first began I treated myself to some new loungewear as I knew I'd be spending a lot of time around the house and I wanted to be comfortable, but feel nice at the same time. It doesn't necessarily mean having to spend money though. Simply taking the time to finish my book felt like a treat. I've also been trying to do some pampering on Sunday's with a facemask and doing my nails to make me feel normal. Whatever you can do that feels like you are treating yourself is something I think we should make time for each week.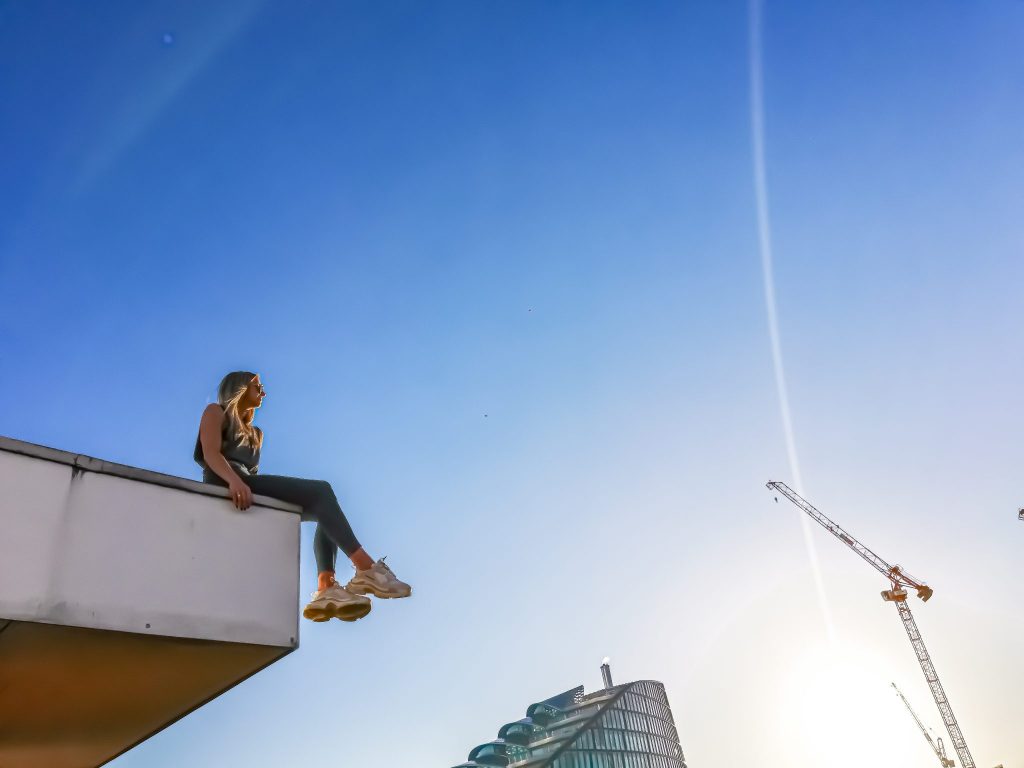 My Month
So if you're still reading, congrats for making it this far! I wanted to share what has happened for me in the last month for those who are interested. (And for me to read back on after all this is over!)
My surreal experiences actually started on Friday 13th (go figure). If you didn't know, I work in Local Marketing at The Co-op, and on the Friday I had a new store launch event that I had been planning for about a year. It was close to my heart as the store is in Ancoats so it would be my new local. Everything I'd been working on was finally happening and it was all going so well. My mum also popped to see me and we went for a lovely brunch at Trove – a local bakery. I was having such a great day already, I kept calling my colleague and getting all giddy at how happy I was with everything. Then I received a call with a hugely unexpected new job offer. Everything was so surreal already, and now this! I was absolutely loving Friday 13th! We had also finally found tenants for our second flat so that was a relief and something we'd been working on for a while. I celebrated that weekend with Jonny and our friends, and then so came the Monday. Since then so much has changed. I am lucky enough to still be working and also to be transitioning roles even in quarantine thanks to Microsoft Teams!
Aside from that, I've been learning how to take the rough with the smooth. My auntie sadly passed away and I was so sad that I couldn't attend the funeral or be there for my mum at this time. I've also missed my dad's birthday, and have been doing my fair share of worrying about my parents as well as friends and family. I have however had a lovely care package from my amazing team in work, had a night out from our living room with friends, done multiple pub quizzes, ordered contactless takeout from our favourite local independent restaurants, spoken to friends and family on Zoom probably more than I did before quarantine, and started doing yoga. I've also been finding joy in the little things like having the time to finish a book, organising the kitchen cupboards, having a courtyard to enjoy the sun in, and spending time re-discovering my love of baking which had previously fizzled out. I even managed to get a tan at the weekend! Jonny and I sat out in the sun playing Peggle which is something we always end up doing on holiday; so we pretended we were on a little courtyard vacay with ice cream and beers.
So month one has been a bit of a roller coaster. I have had good and bad days, but overall I feel like I'm doing well. Each time I have a low day I try to identify why this is and do something to prevent it happening again. I know this can be easier said than done, but it is a learning curve and we are all in this together.
This post is far longer than I intended so I will leave it here for now. In hindsight maybe weekly or bi-weekly is better (for me as well as you!) If you read this whole post then thank you, and I hope you are all coping well. Please feel free to let me know if any of these tips helped, if you found the post interesting, or if you would just like a chat 🙂
LL x