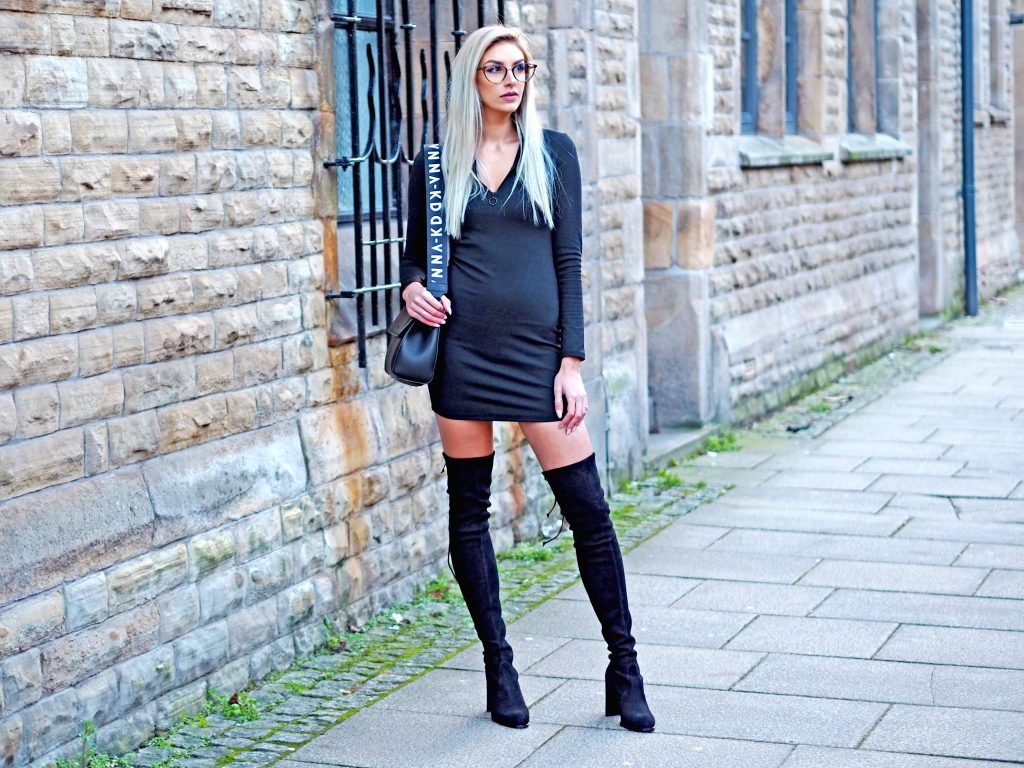 NA-KD
Shop Dresses here
Shop bags here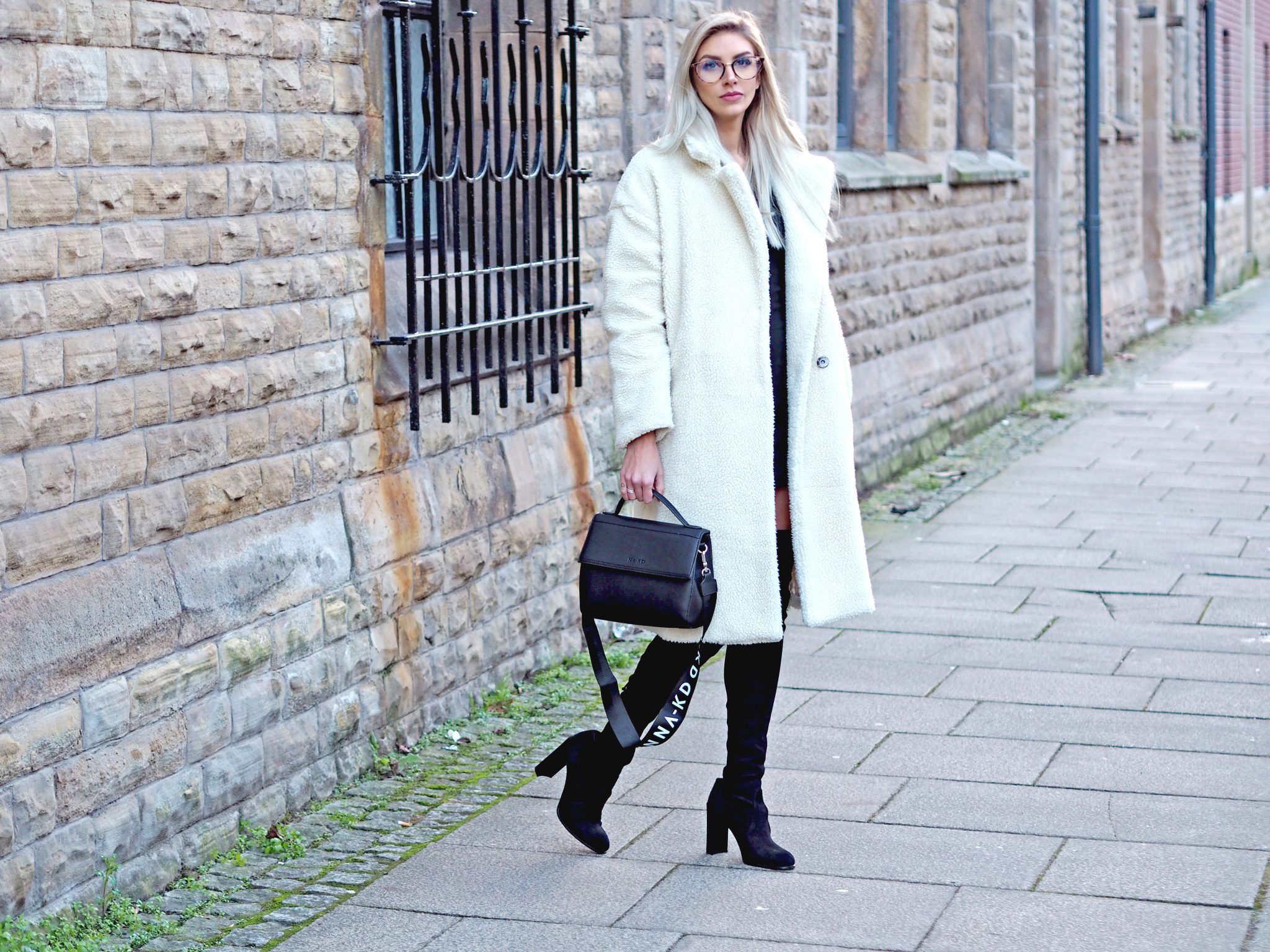 So here goes.. my first blog post of my thirties! A strange feeling to say (or type) that, as I never gave a thought about how it would feel to be the big 3-0 until a couple of days before. It suddenly dawned on me and I immediately felt robbed of time; like I should have been making the most of the last moments of being twenty-something. Lots of people make bucket lists or have certain goals to reach before thirty, yet here I was without either of those and with just days left before my Birthday.
Not only did my twenties seem to last forever, but my teens and twenties sort of all blurred into one big period of feeling young. And then suddenly; here I am.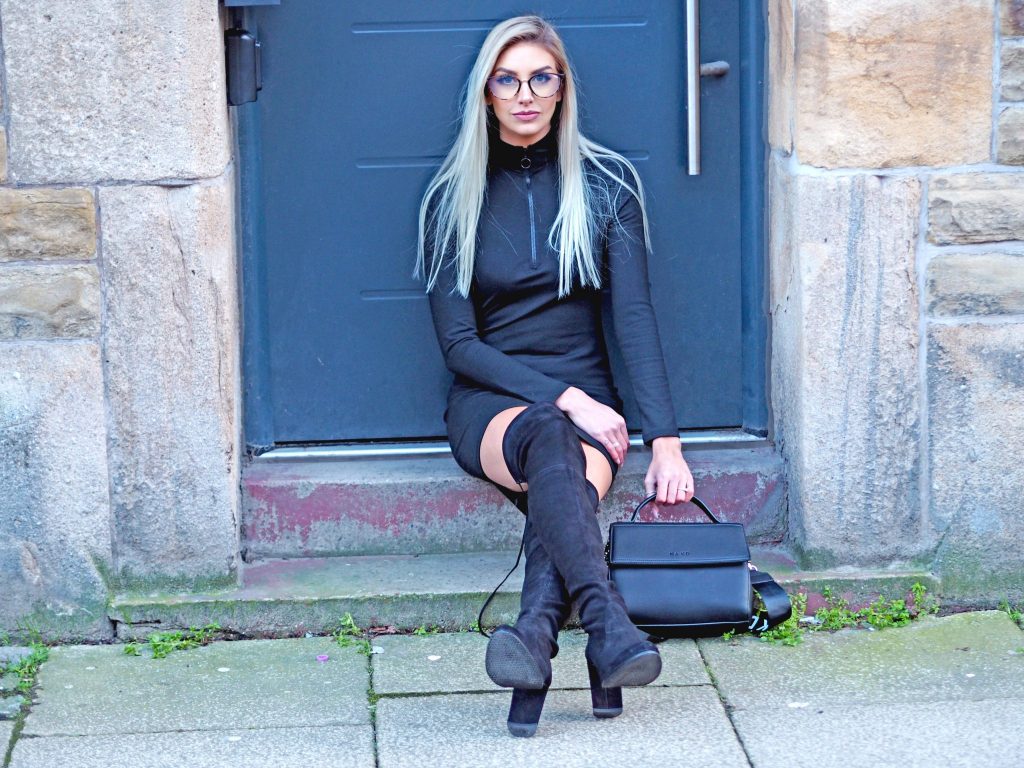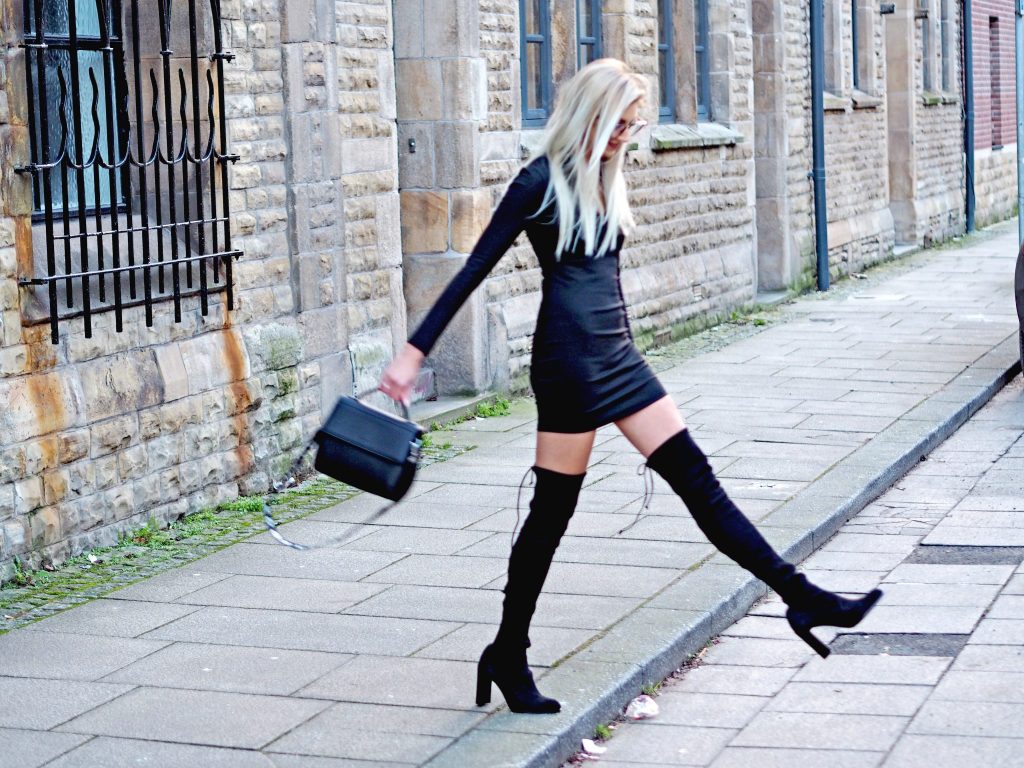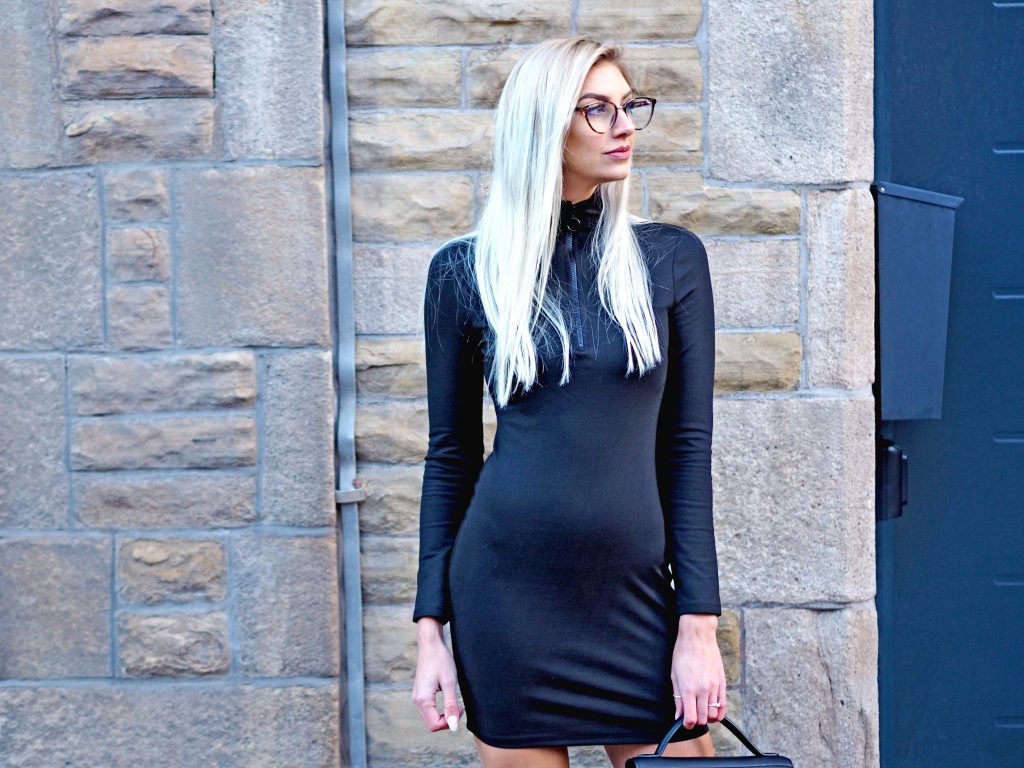 When I was younger, I viewed thirty as being old. I always thought by the time I reached thirty I would be married, living in a house outside of the city and probably already have kids. I totally didn't expect that thirty would feel like it does – and actually I love how it does feel.
As I reach this milestone I thought I would share some thoughts, tips and things I've learned turning thirty.
It's not as scary is it sounds.
This year is the first time I have ever felt a little apprehensive about my birthday. After the usual excitement it started to feel a little scary and I got quite nervous about hitting the big 3-0. However, it is just a number and I can happily say that I still feel my young-self (plus being ID'd all the time helps). The next chapter of my life is when everything really starts to come together, which I find so exciting. Everything I learned in my twenties got me to where I am now, relationships I've built are now the ones that truly matter, and I know myself more now than I ever have.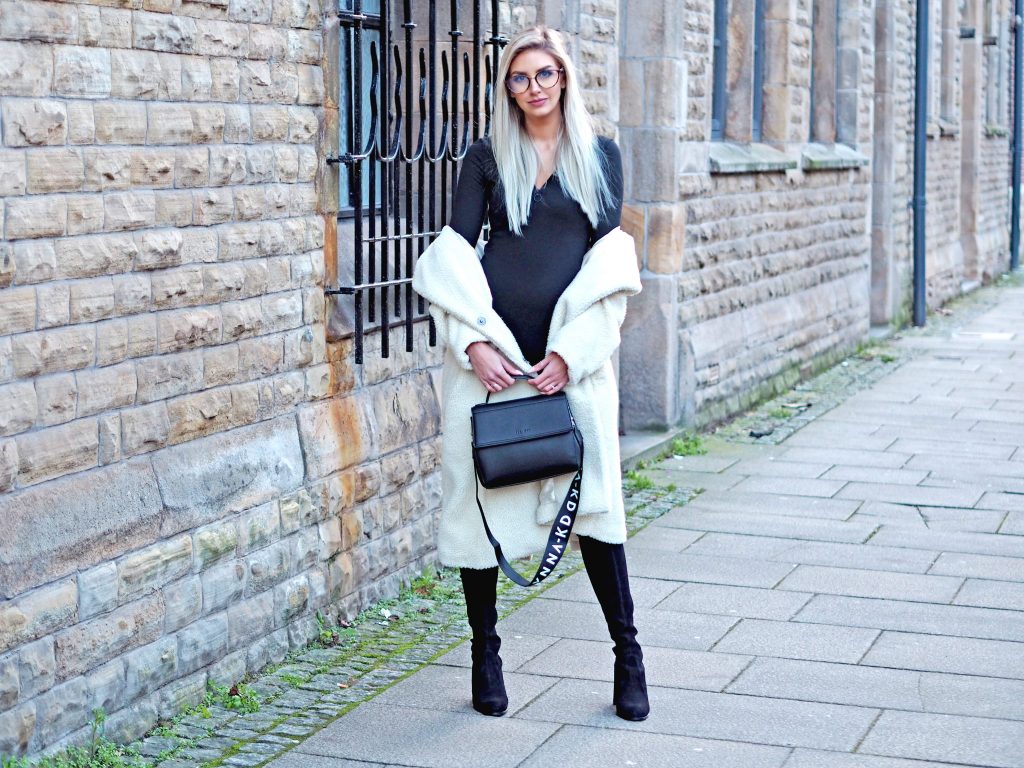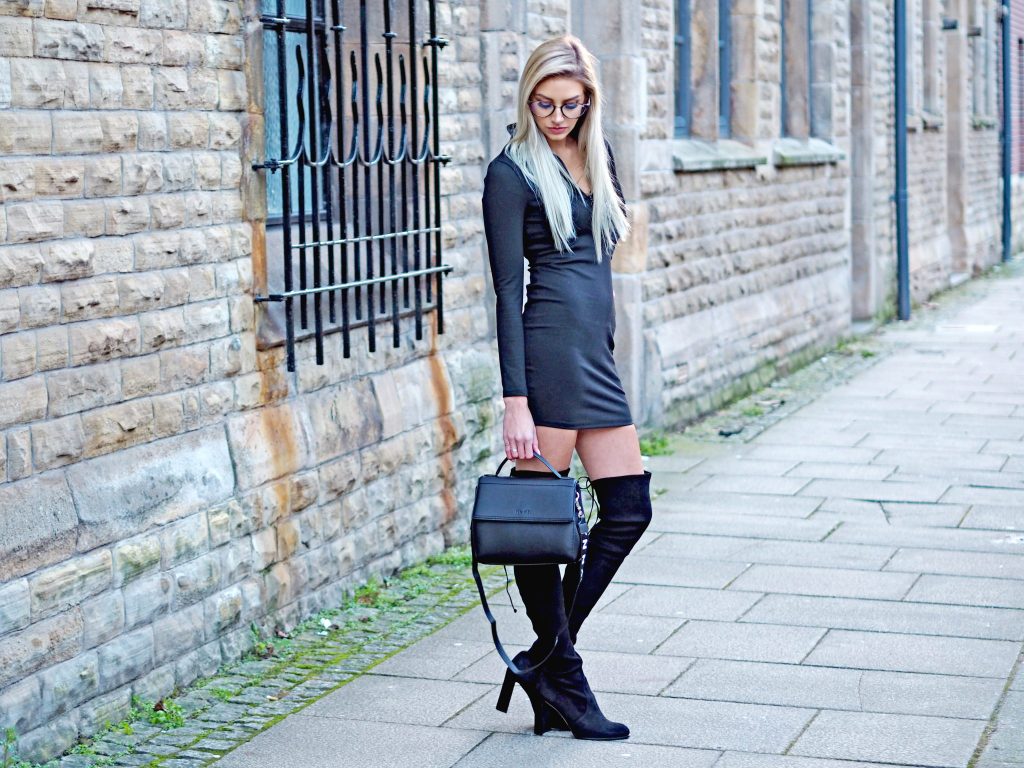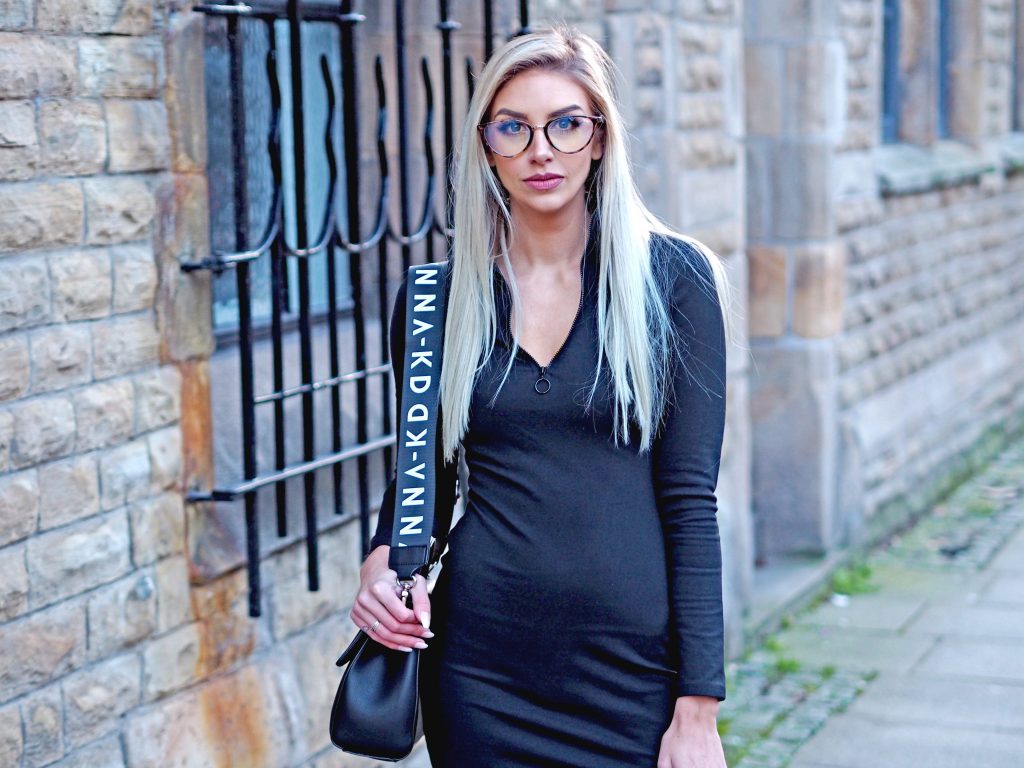 Be confident in YOU.
I feel more confident in myself now than ever before. Sometimes we can look back at our younger years and yearn after the confident party-goer with a tonne of friends and plans every night of the week. Compare this to now; I enjoy an early night and a booze-free week. I spend my valuable free hours either working on my hobby or with a select few people who I consider close friends.
It might have looked great from the outside, but I actually feel so much more confident and happy within myself and my life now. My friendship group is definitely smaller but I like it that way. I know who I can count on, and the relationships I have are ones I know I will have forever. I know my style and feel confident to wear whatever I want, regardless of it being unusual or different to what other people might like. Partying every night isn't what makes me happy; I love feeling productive during the week and giving my body what it needs. Plus, it makes weekends all the more when I feel like I have achieved something. I feel truly confident in myself, knowing what I like and not being afraid to say it.
Time is more valuable than money.
As I have gotten older, time seems to fly by quicker and quicker every single day. Time is valuable; use it wisely. As someone with a busy lifestyle I have had to learn to cut out some of the things I don't need or want to do to free up time for the important stuff. This is your time, do what you want to do and do it for you. "You can get more money but you can't get more time.'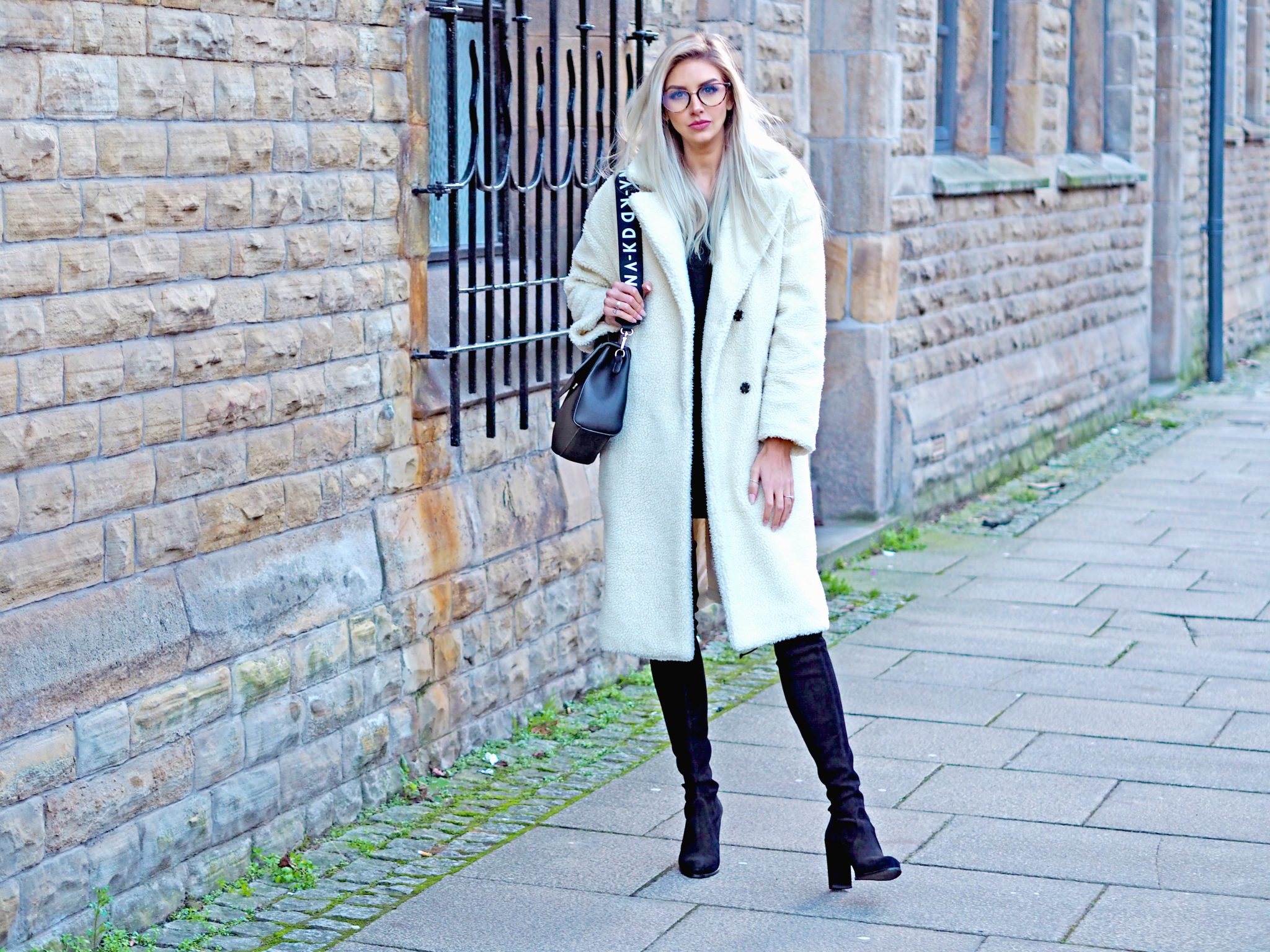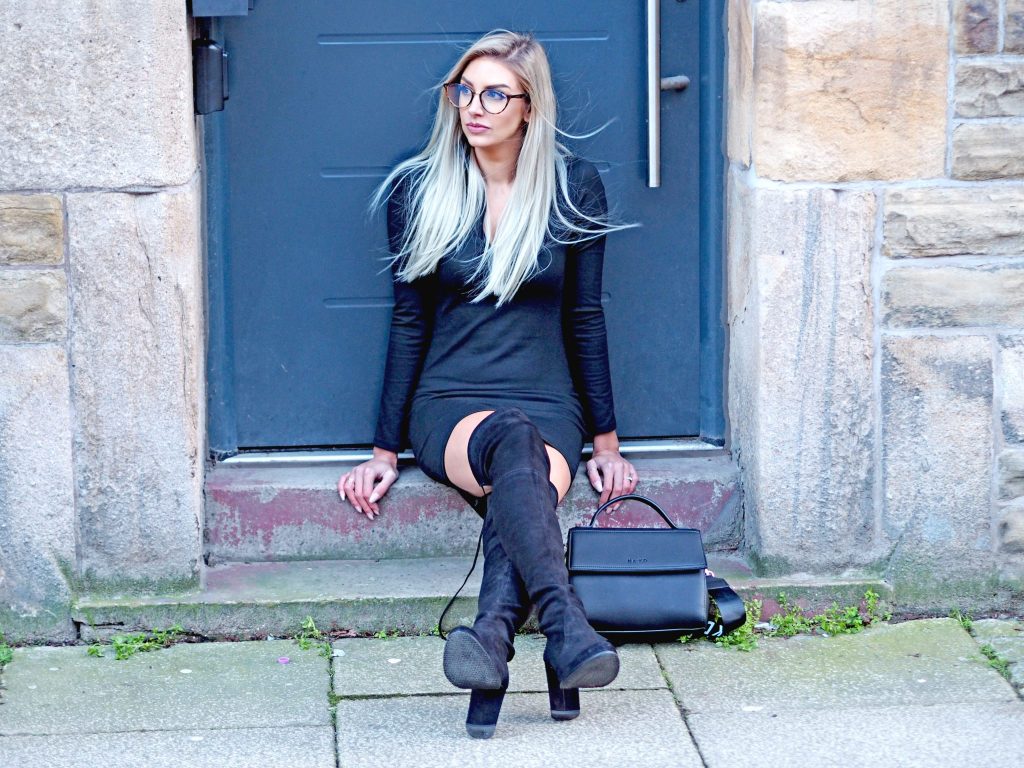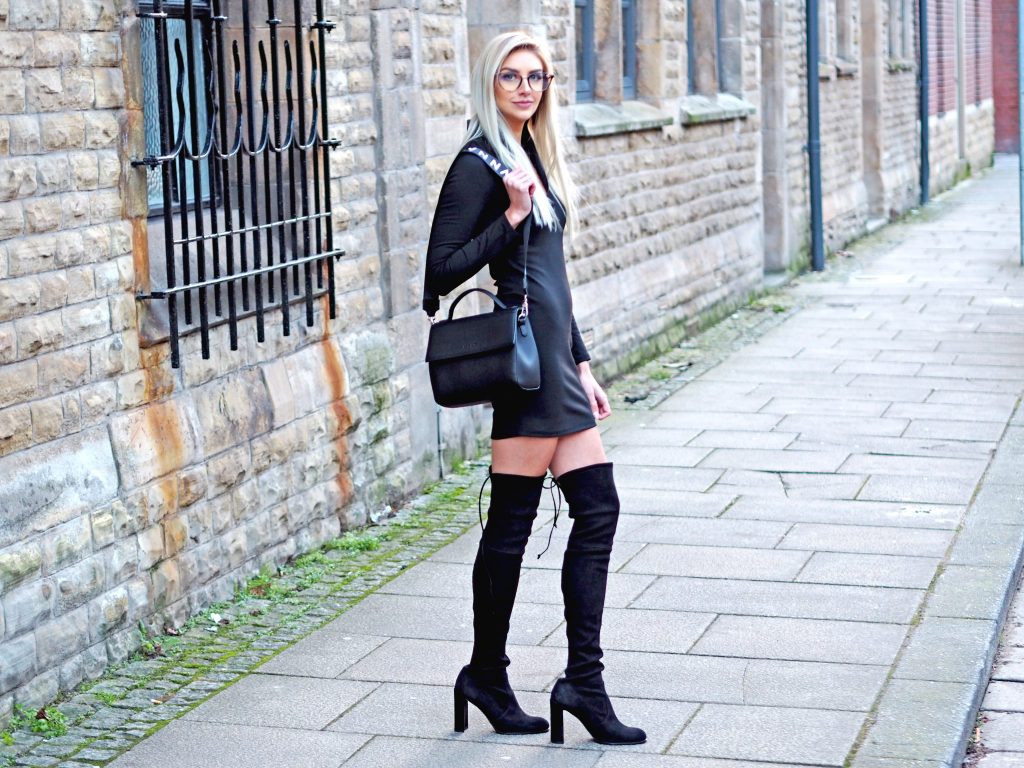 Use 30 as your motivation.
I may not have had a list of things I wanted to achieve by thirty, or a bucket list I managed to check-off, but now I have reached thirty it has made me realise that there are things I want to do but haven't yet. I'm not panicking about it though; I am using this as my motivation to make sure I do. Book the trip, buy the shoes, get a tattoo, try things you've always wanted to. Whatever it is that makes you happy, do it and do it now.
Make it count.
Make everything count. The time has come to stop with the procrastination (something I still need to remind myself everyday) and invest in yourself. Work on yourself, choose what you want and don't let it choose you. Don't be defined by those things you didn't do; try them, and if they fail then at least you tried – in my opinion that's better than regret.
Those extra few pounds are happiness.
I saw something like this on Instagram recently and it really stuck with me. People often strive to look a certain way or reach a certain weight; but will you remember that when you're looking back on your life? Those extra few pounds are happiness. Evenings of good wine with good friends, that weekend takeaway and cuddling up on the sofa, that dinner you shared with your family and the delicious dessert you had to try at that incredible restaurant. What will you look back on and reminisce about? Beating yourself up about a few pounds, or those memories you made with loved ones. Be happy right now with the memories you are making, instead of thinking you will only be happy when you look a certain way.
Black Zip Dress | £29.95
Crossbody Bag | £37.95
White Teddy Coat | £60
Embrace it. Love yourself, be confident in your opinions, own your style and be the best version of you.
LL x
*The items featured in the post were gifted to me. As ever, all opinions are my own.