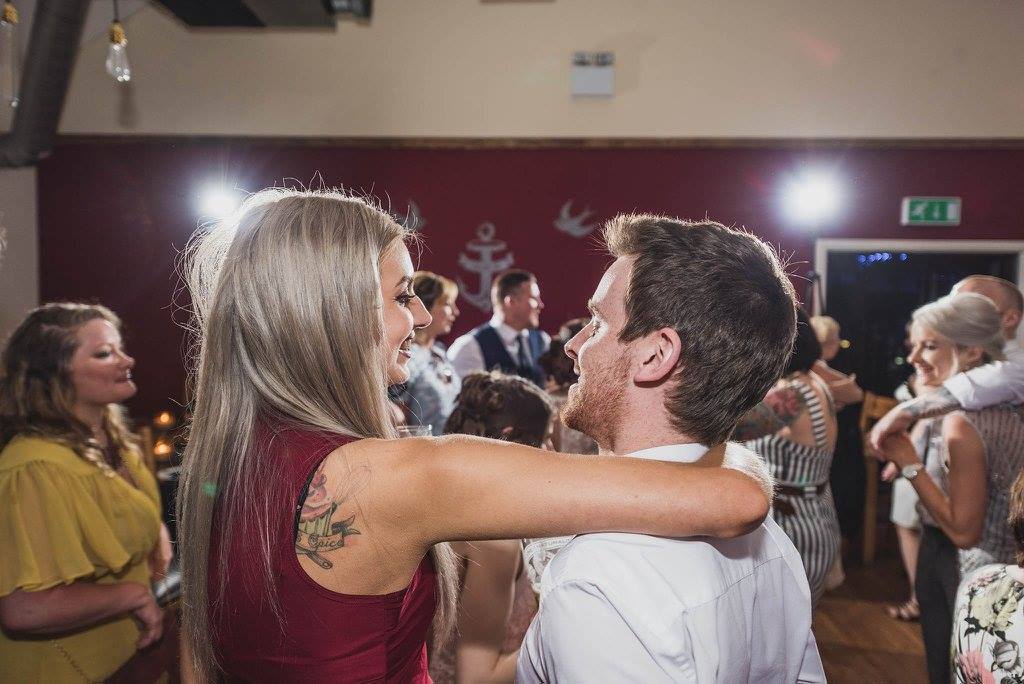 Honestly I barely have time to watch TV and we never watch it during the week, but if we have some down time at the weekend, Jonny and I love to chill out with a few drinks, good food and our fave shows. One of the favourites for easy watching at the moment is The Undateables; if you haven't seen this then get onto 4od immediately. It's an easy watch but so entertaining, and always gives me that warm fuzzy feeling when I see people who have always wanted someone to share their lives with finally find a partner. After watching it we always find that it really gets us thinking about dating and how lucky we feel to have found 'the one' (cheesy, I know), as dating can be daunting, not to mention expensive (if you're the one paying!), not to mention the pressure of impressing on the first date and trying to avoid any awkward moments.
I was recently contacted by Ferratum who have conducted research into the important matters of love, from the early dating stages to the serious stuff. Ferratum hope that this will help women and men understand how the other view different aspects in dating from who is expected to pay on the first date, who puts in more effort on their appearance and then the more serious stuff. They sent me the infographic below which is actually really interesting, and shows how different men and women can be when it comes to dating and relationships.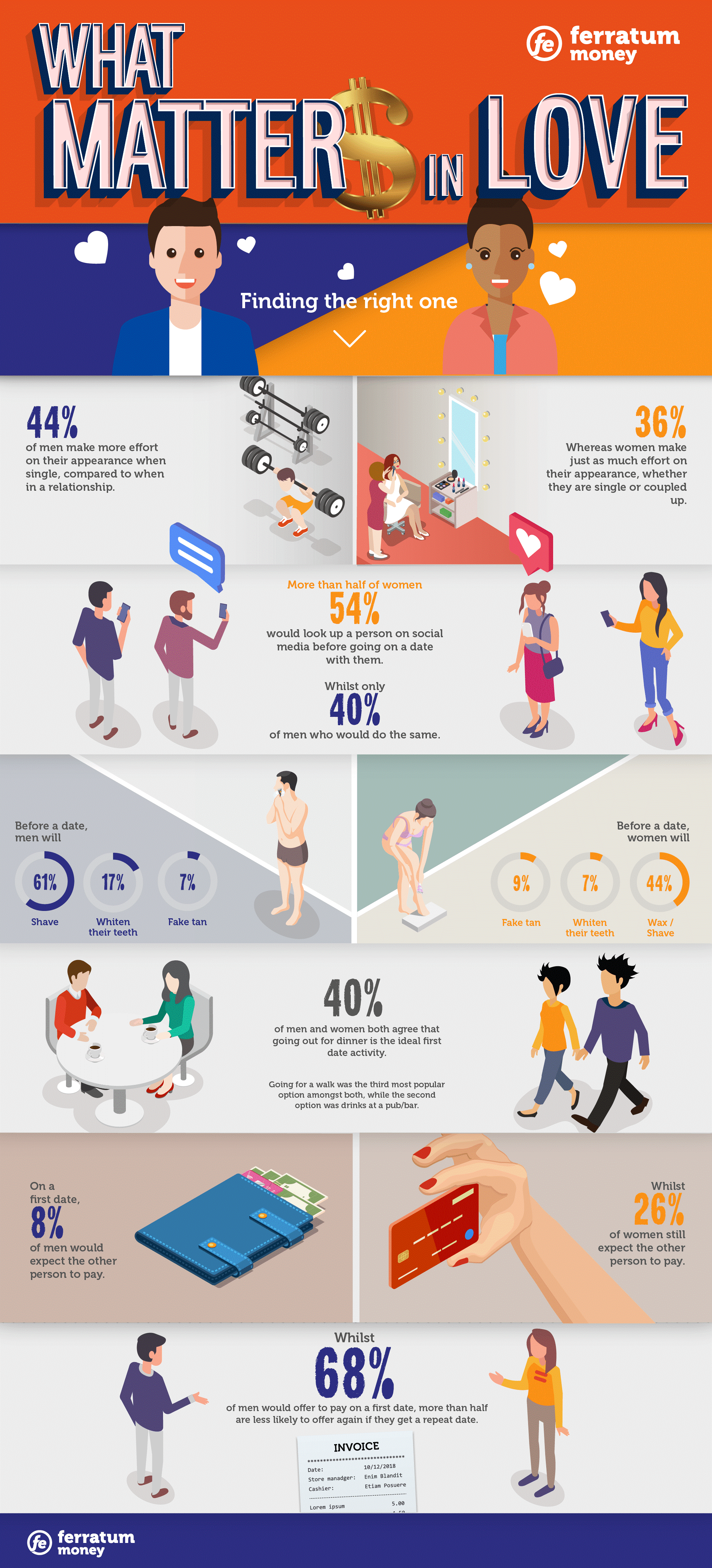 It seems that men are the bigger fans of online dating, with 50% of men embracing the dating app revolution, whereas only 40% of women are as willing to swipe their way to love. Don't let that mislead you into thinking that women favour the offline approach though, because 55% of the women we surveyed admitted to some very cheeky social media stalking before a first meeting!
It's clear that both men and women make an effort with their appearance on a first date, but men could probably push the boat out a little further; especially when it comes to maintaining that initial effort in the long run. It's also known that people might use pheromones to attract a partner if they feel like they need an extra boost.
With a quarter of women expecting the man to pay on a first date, we can safely assume that chivalry still has a place. That said, modern day feminism is driving significant changes in peoples attitudes, so men probably shouldn't be too surprised if women do offer to pay or split the bill.
And one final note for the guys out there, be mindful of what you share on social media, your future partner may be watching you closely!
You can head to the page here for more info and interesting stats.
LL x
*This post is sponsored by Ferratum. As ever, all opinions are my own.