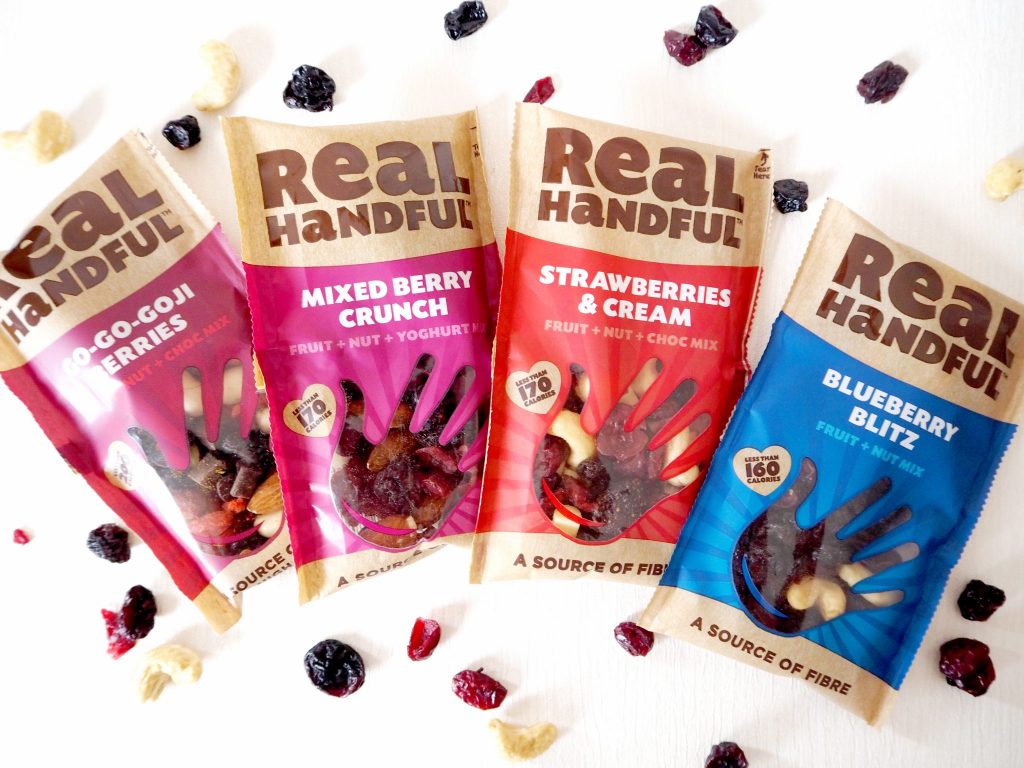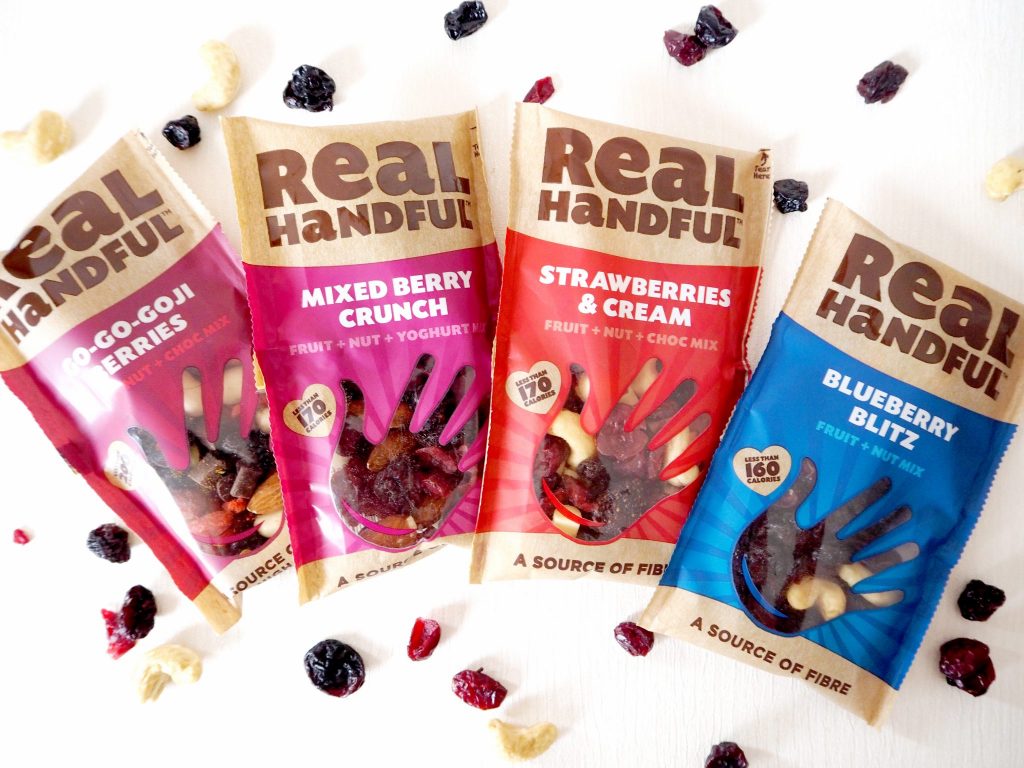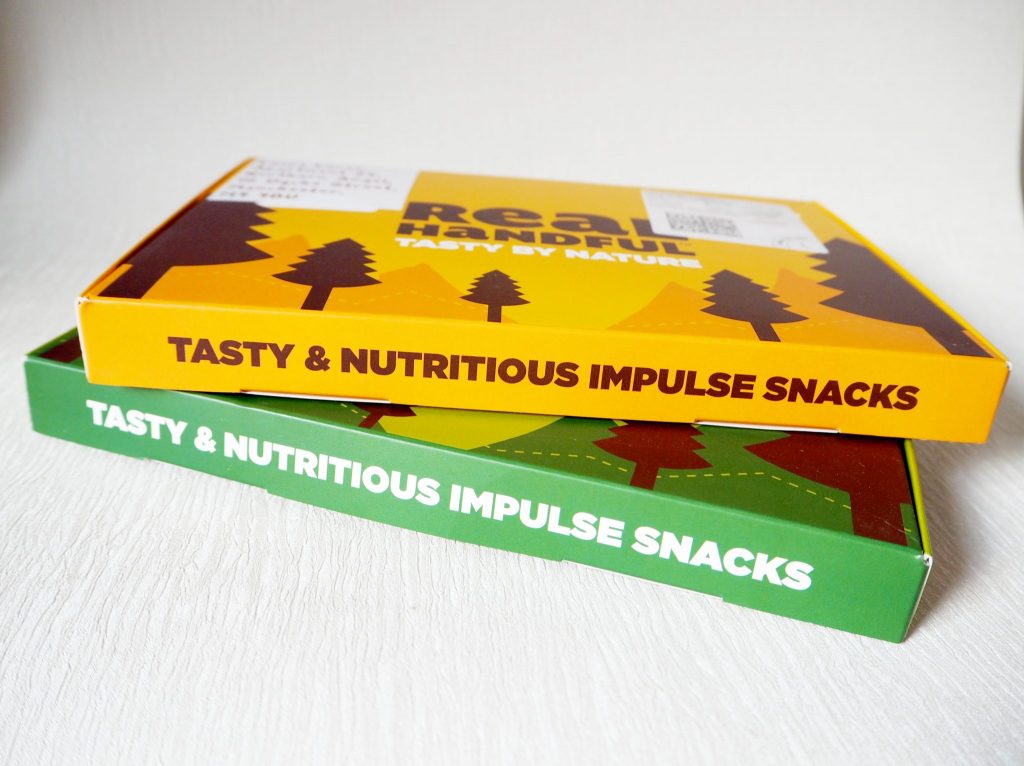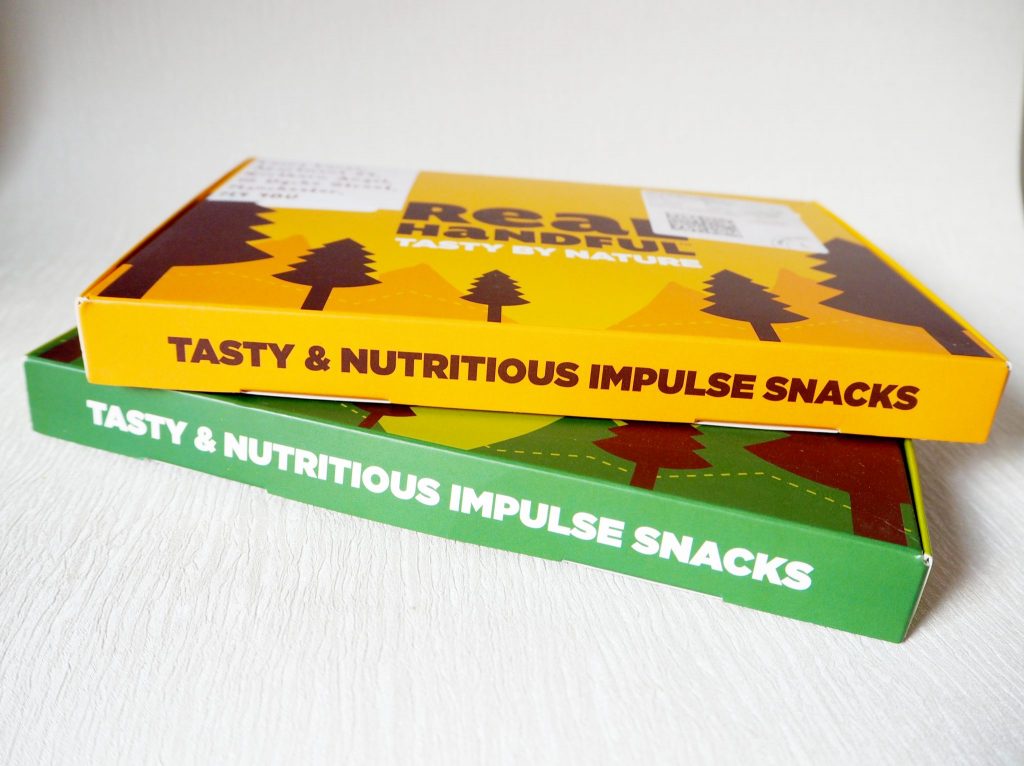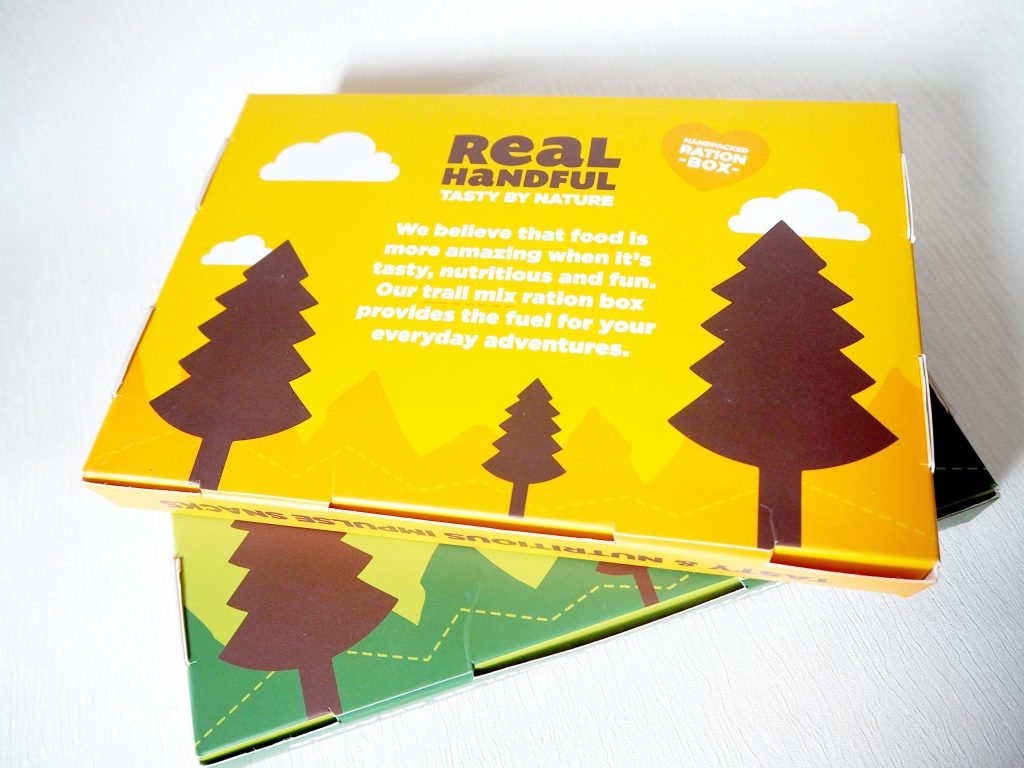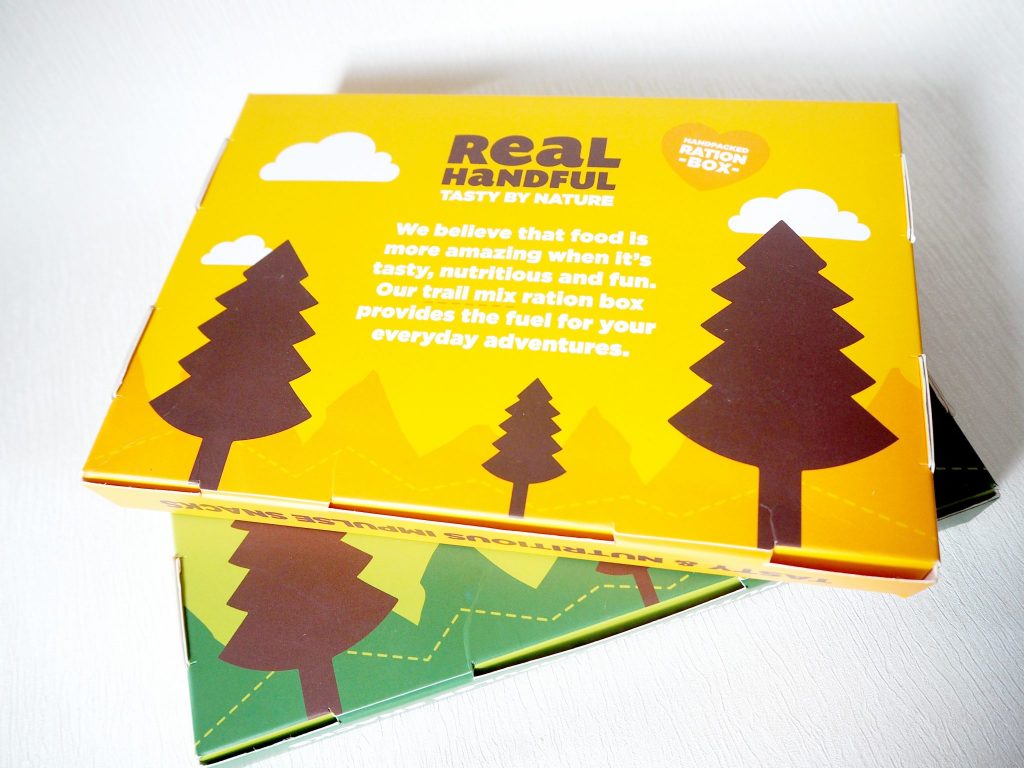 I'm sure you will know if you are a regular reader that I am a self-confessed foodie and snackaholic, and I'm always on the look out for new snacks to try. Working at a desk all day means I do tend to reach for the snacks quite regularly, so I tend to keep a selection of healthy treats to hand, to avoid the multiple offerings of cake, biscuits and naughty treats circulating the office.
I was recently sent some snacks from Real Handful, a great little family owned company from the North West, founded by couple Carly and Joe.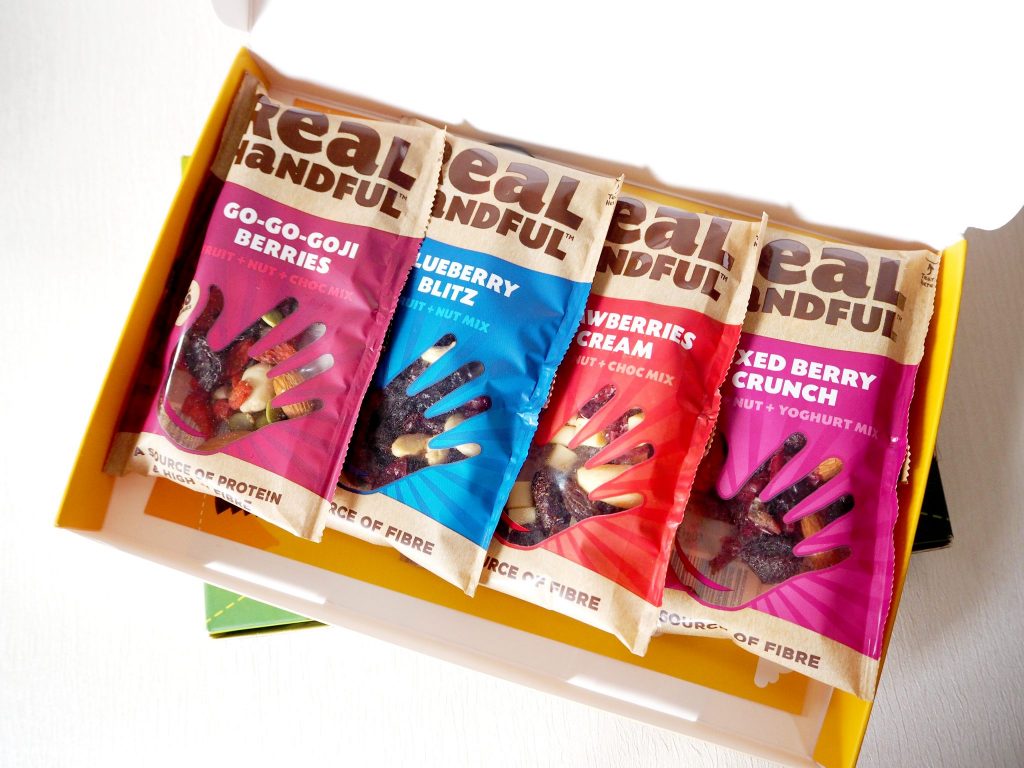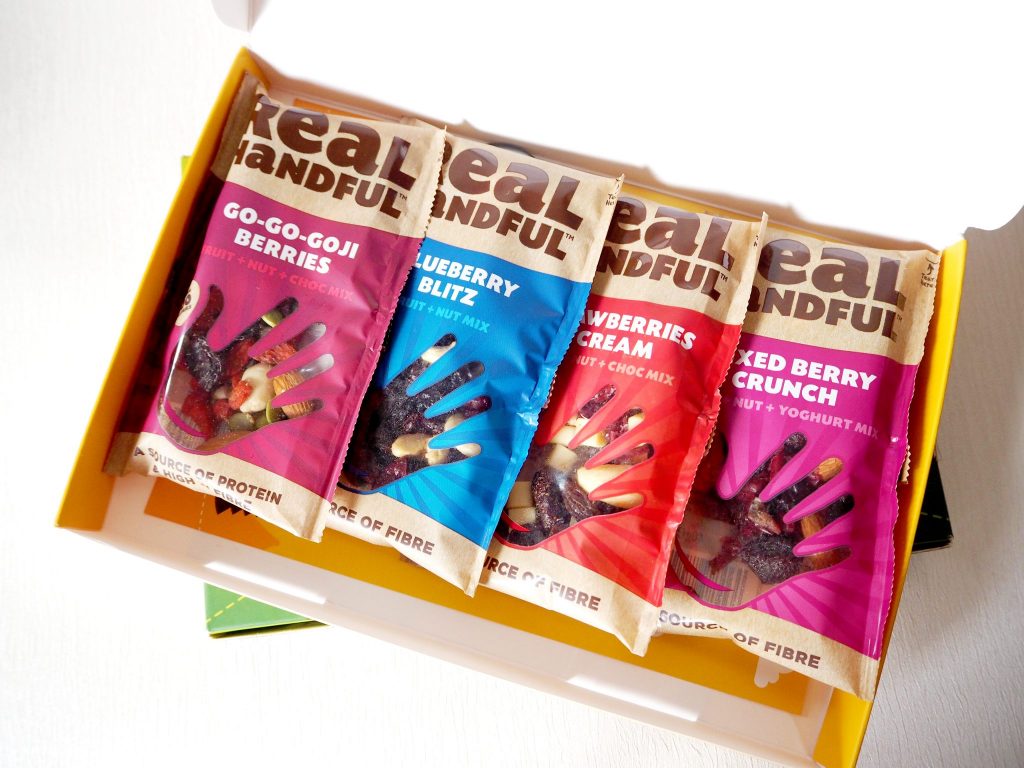 I love the story behind these snacks too – Carly and Joe created them after Joe went hiking into the Grand Canyon and needed something tasty and full of energy to keep him going, so he tried some trail mix. It was the perfect snack; a blend of dried fruit, nuts and chocolate, providing a mix of fast and slow-release energy for the hike. The couple wondered why this sort of snack wasn't more readily available in the UK, and so Real Handful was born, and they began to make them in a range of delicious and healthy flavours.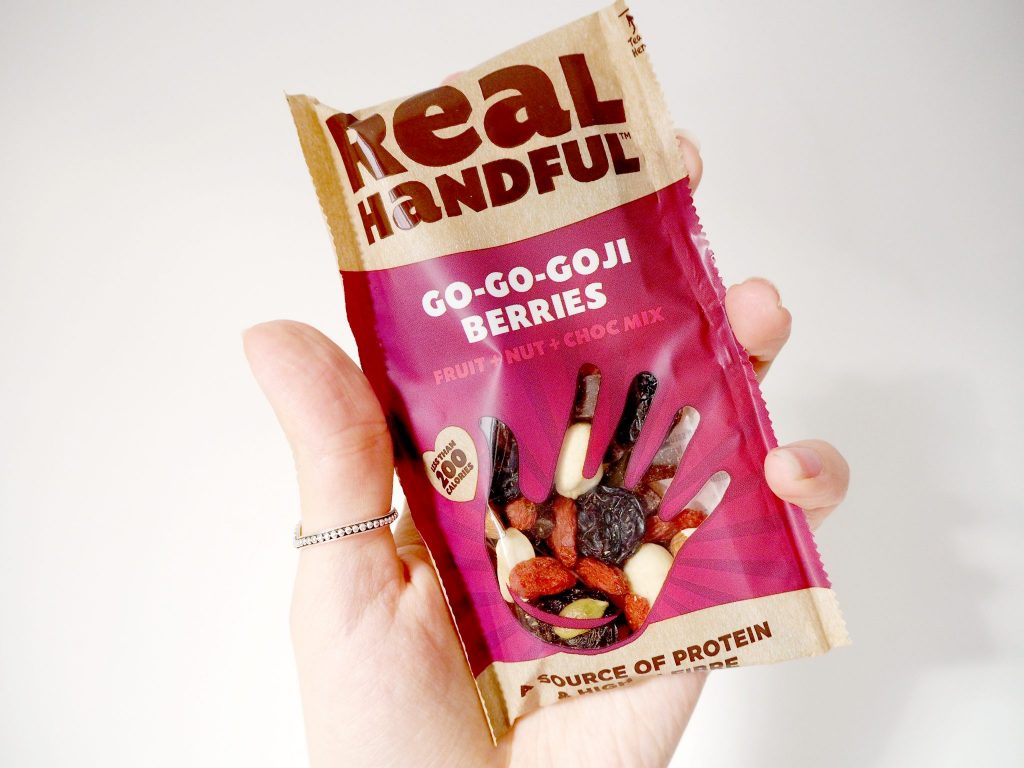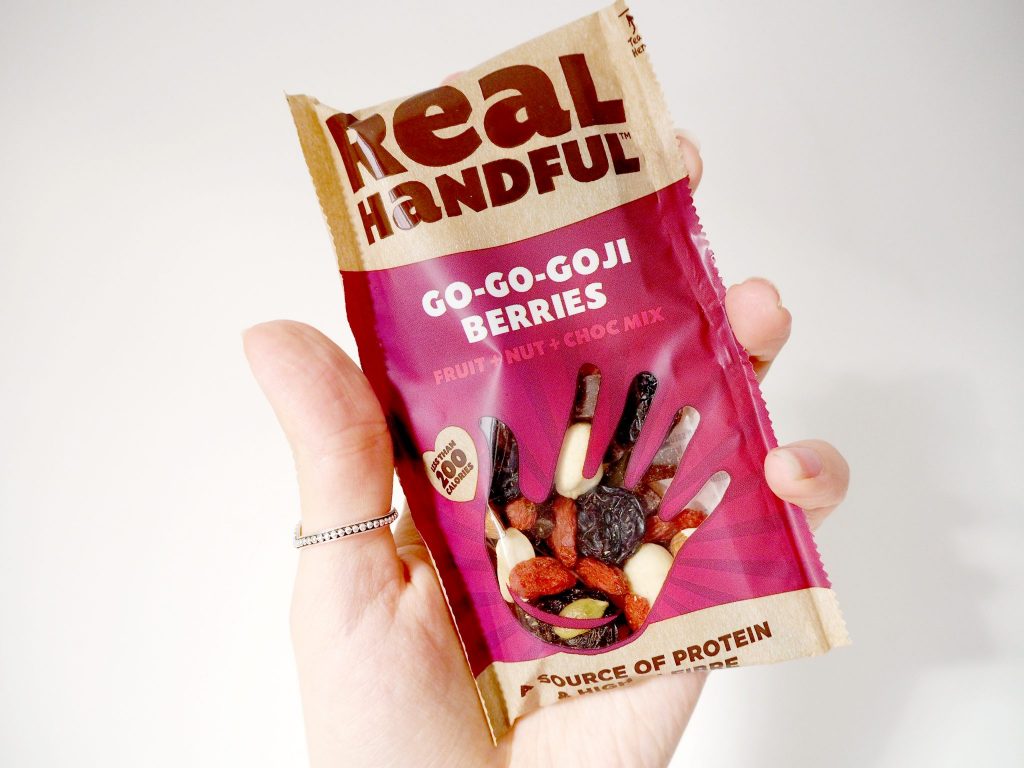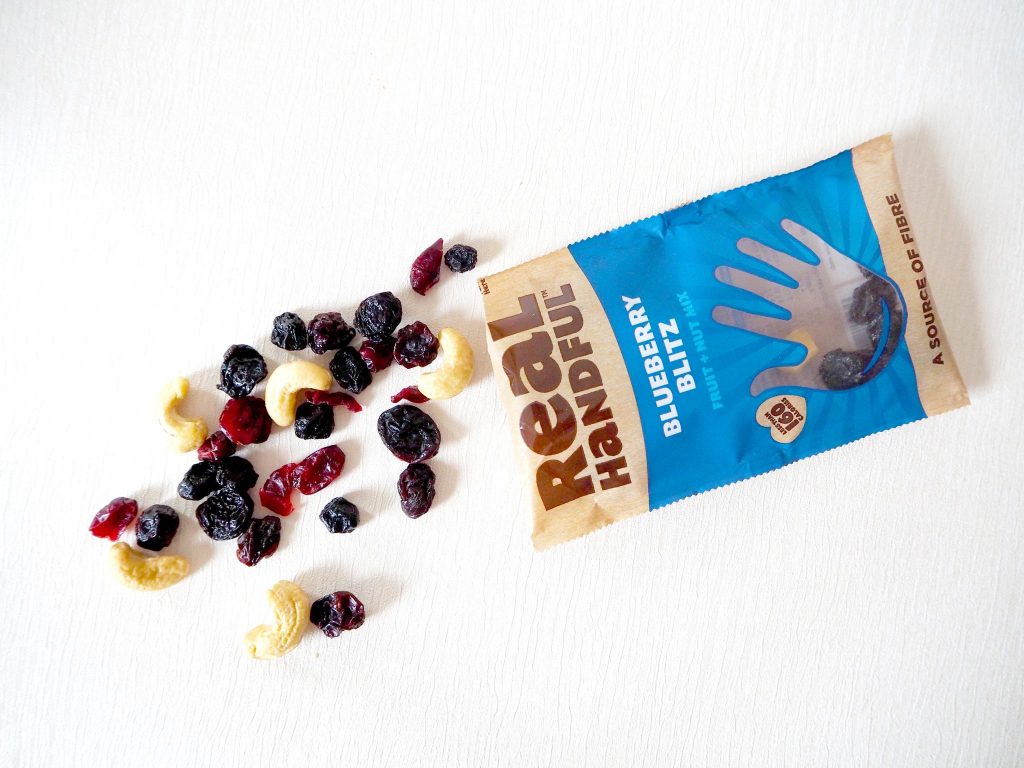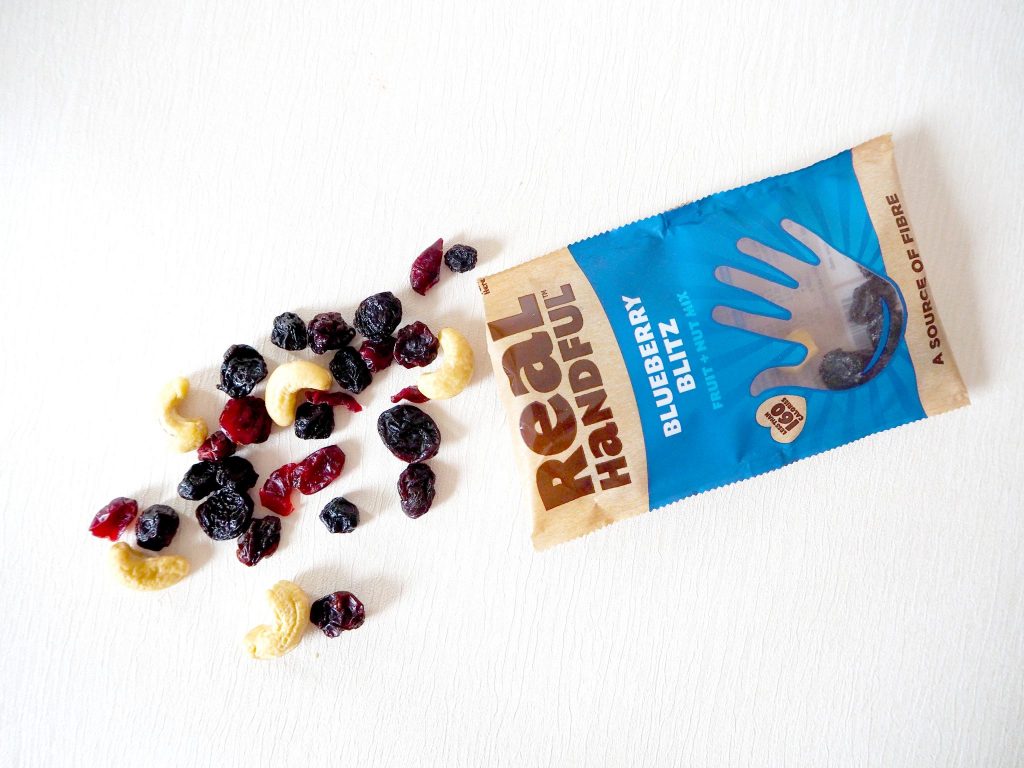 All of the snacks come in at under 200 calories, and are a great source of energy from the natural ingredients, as well as a source of fibre. They are a perfect snack for me to have at my desk while I'm working, or to carry in my bag for an on-the-go refuel. They are also an awesome ingredient to add to porridge oats or greek yogurt for breakfast.
If you are looking for a healthy and delicious snack that can satisfy your sweet tooth without any of the guilt, and with a bunch of added benefits, Real Handful snacks are perfect for you. I'm already on the look out for the flavours I haven't tried – Mochacino and Blood Orange & Dark Choc!
You can check out the selection of snacks and more info on the brand over at the Real Handful site here.
LL x
*These products were kindly sent to me for review. As ever, all opinions are my own.