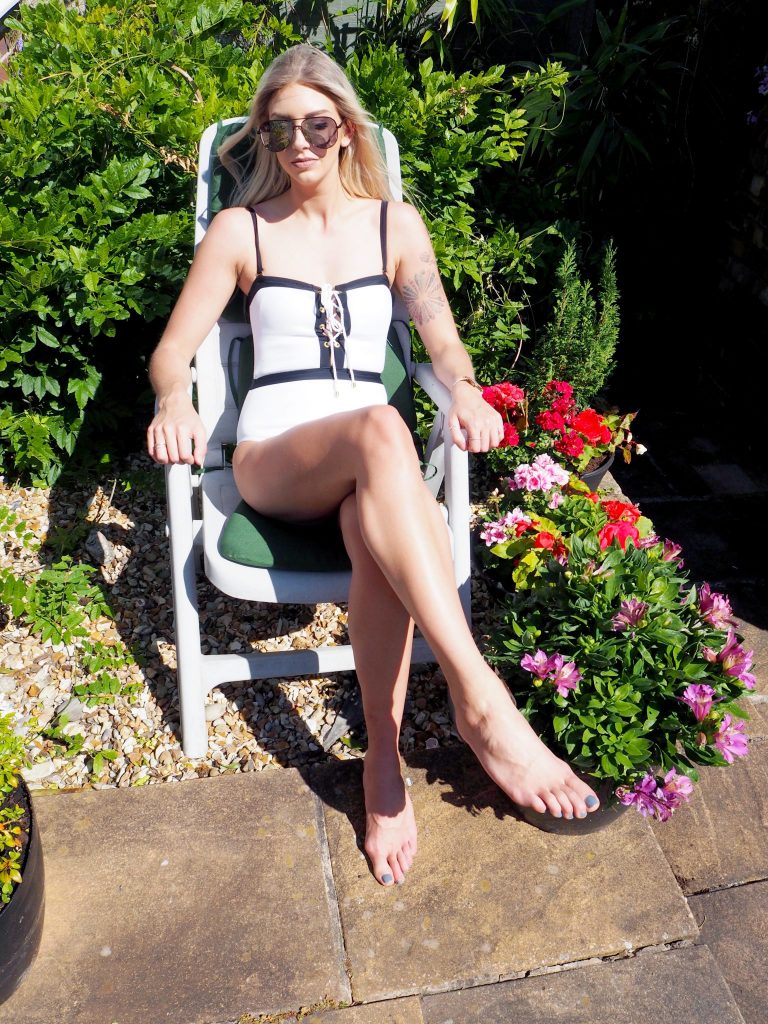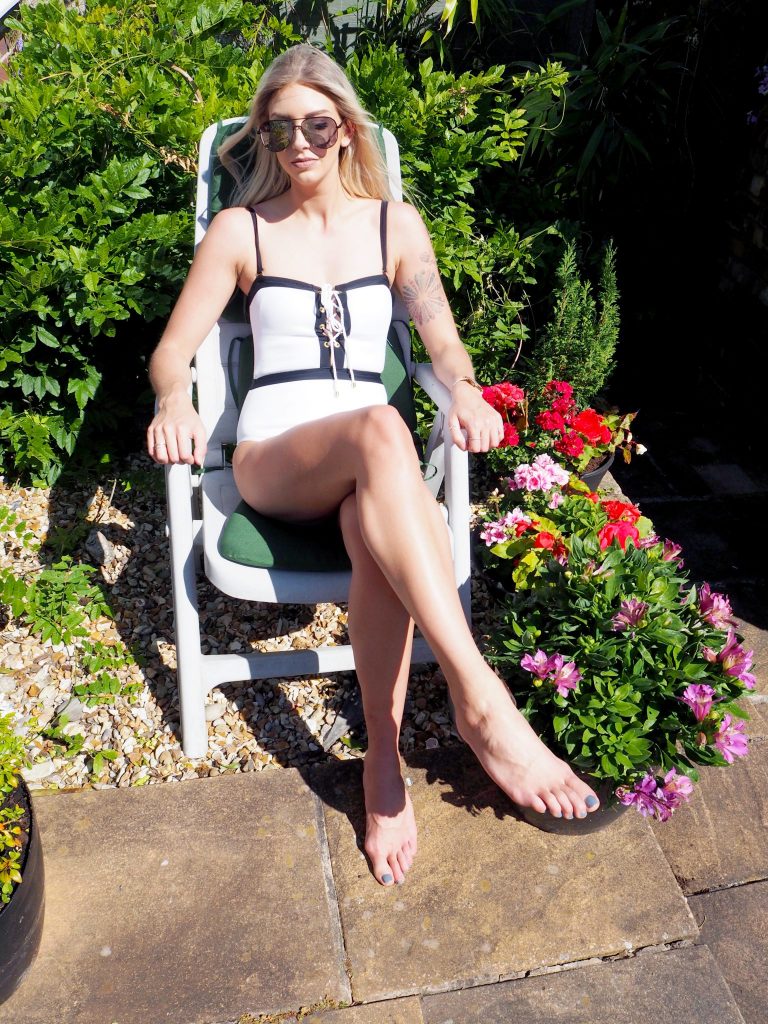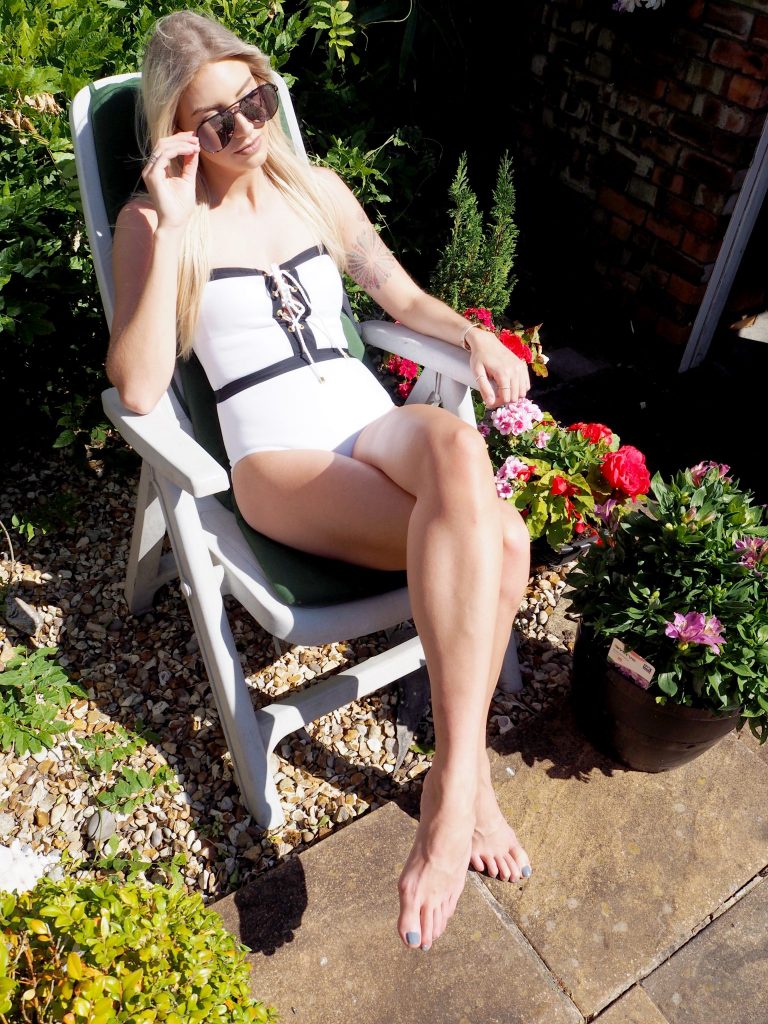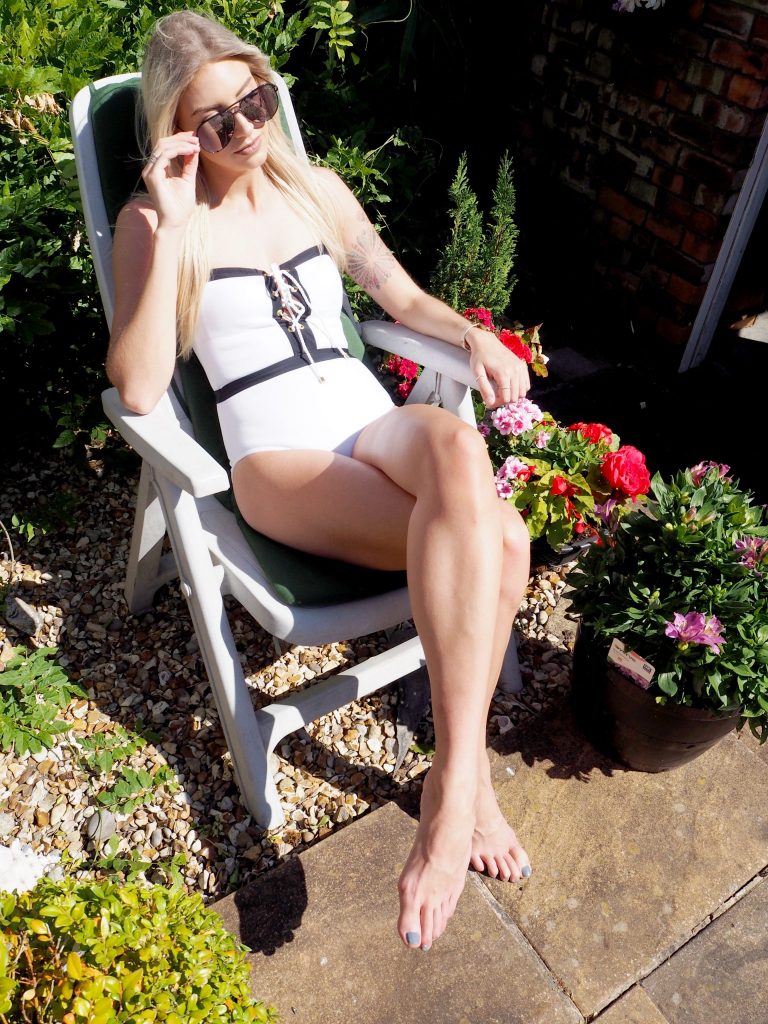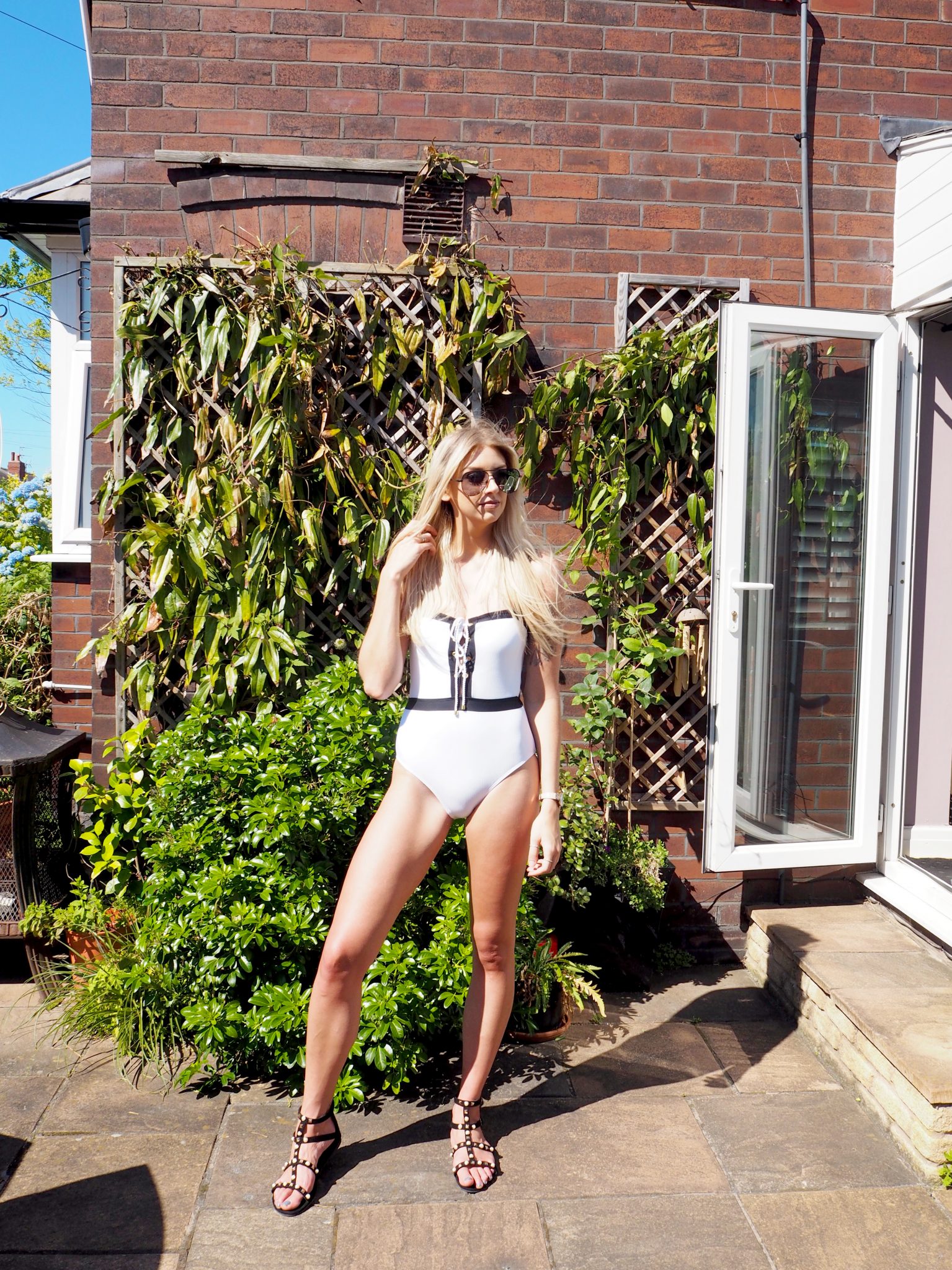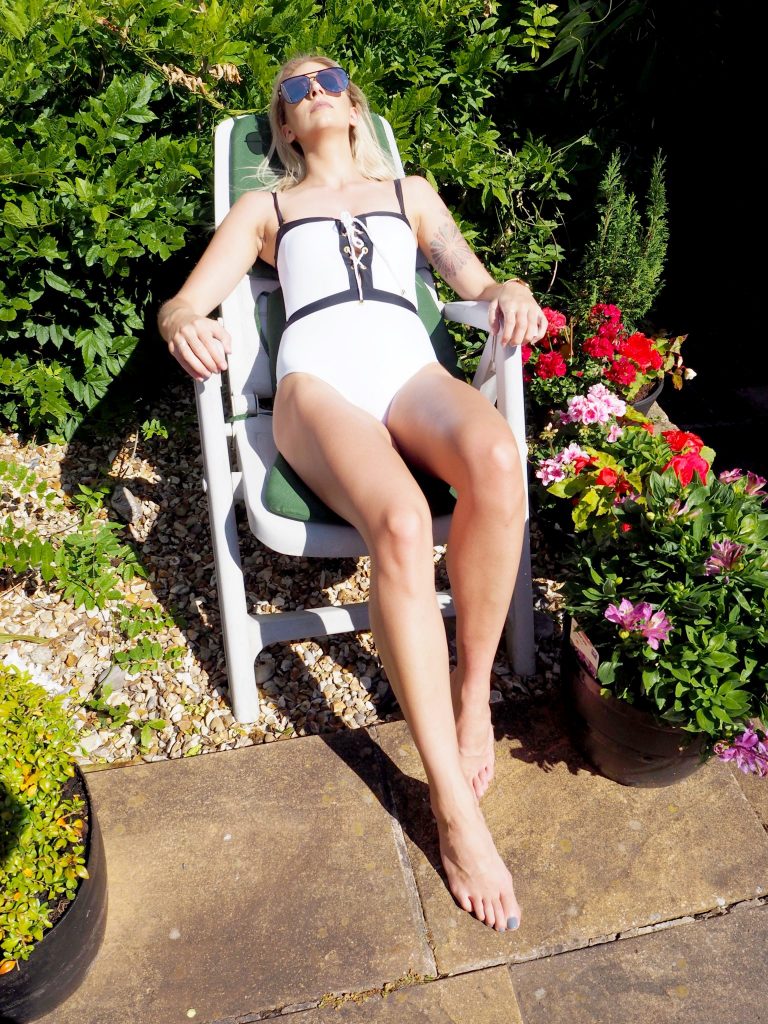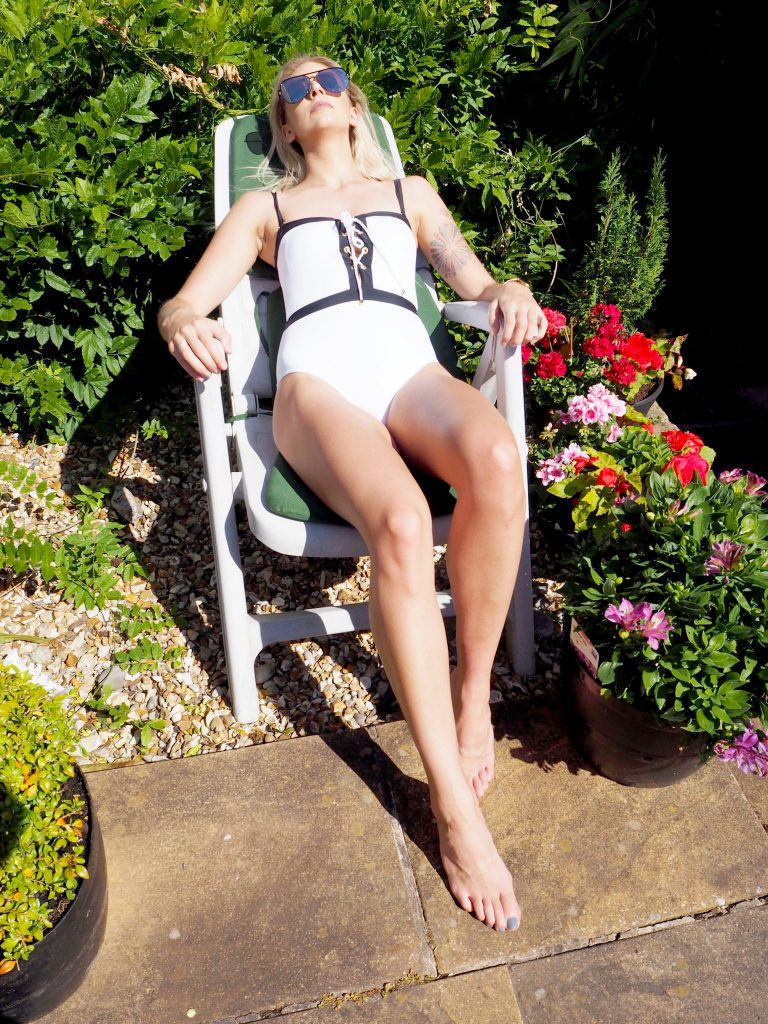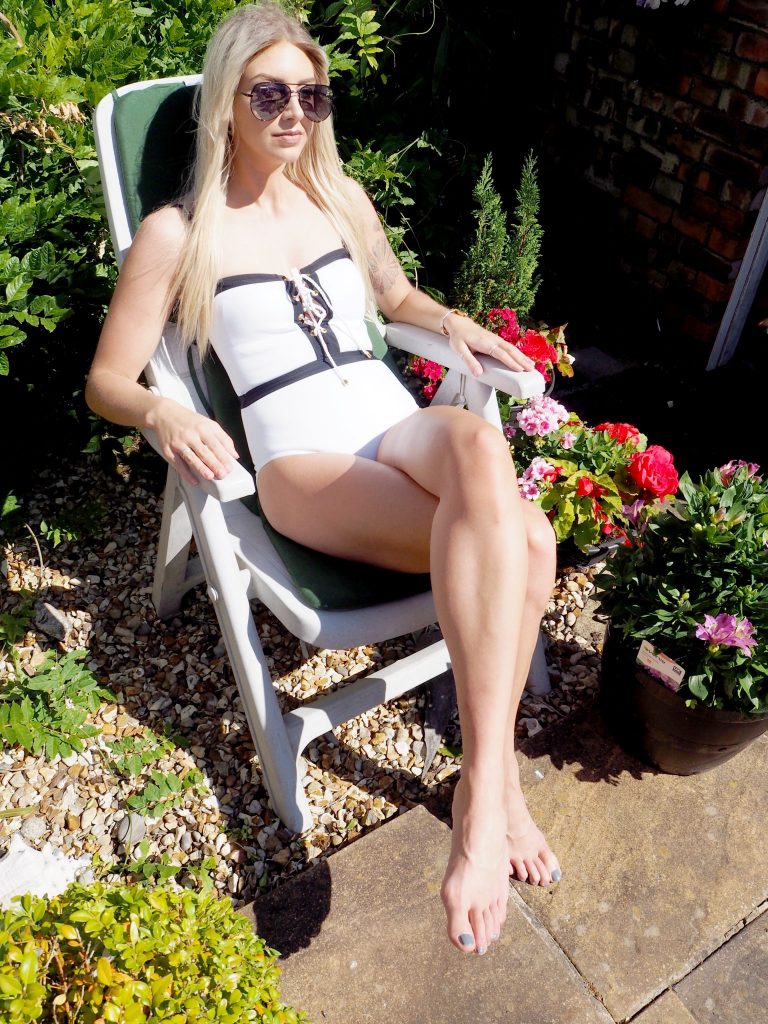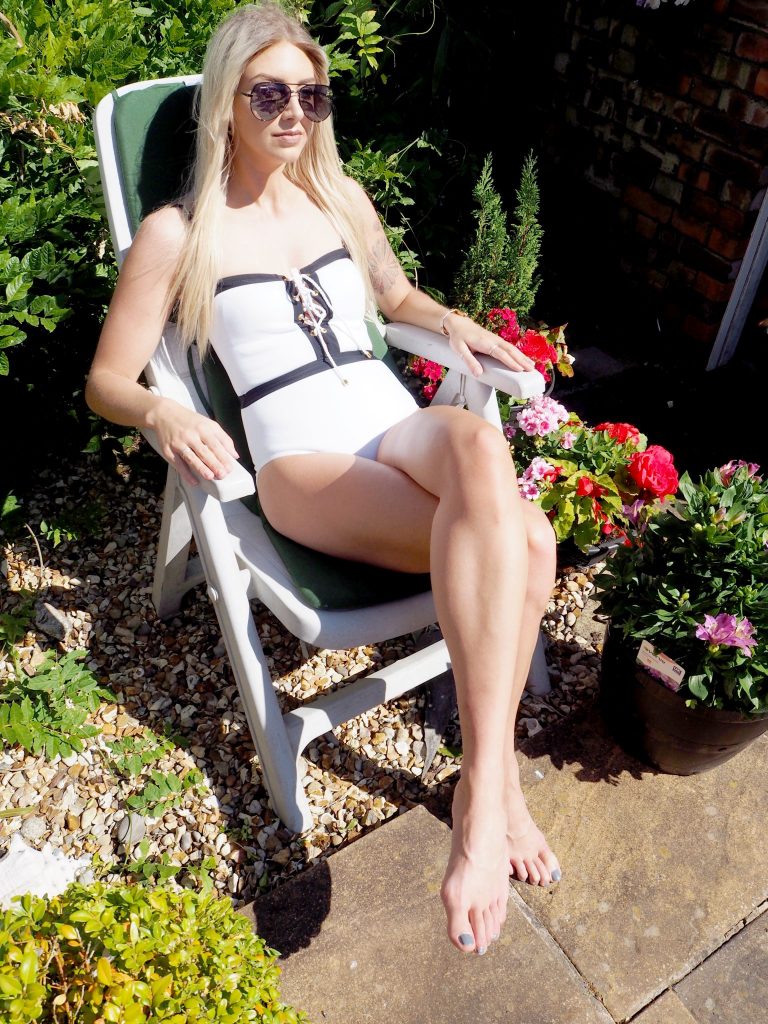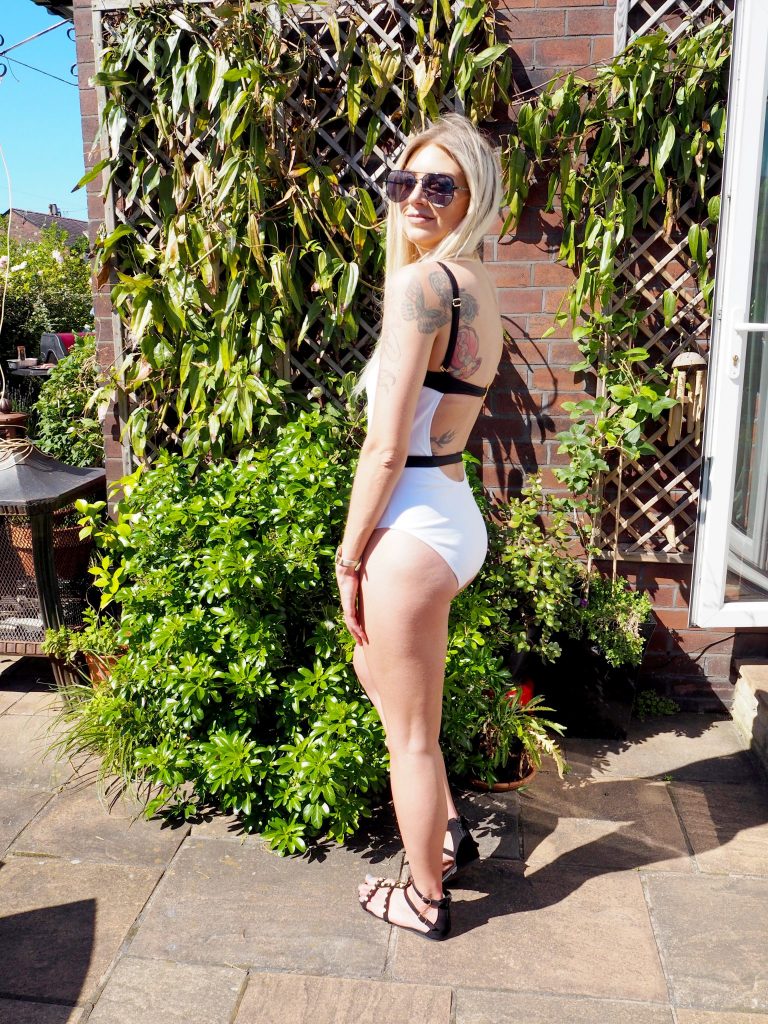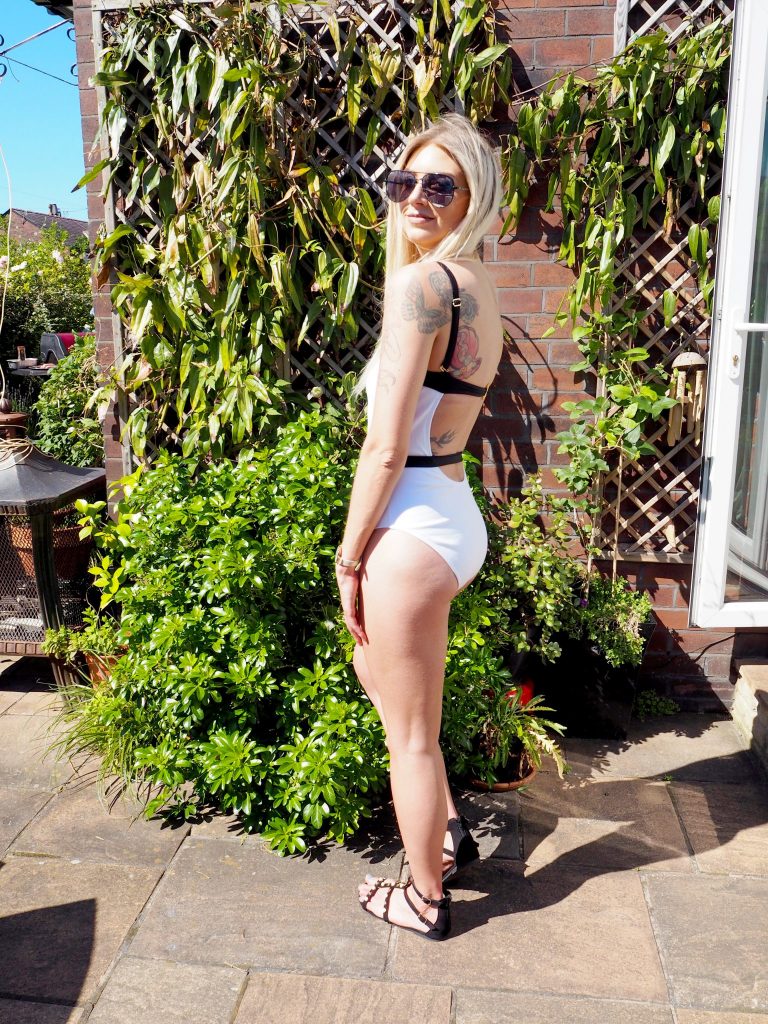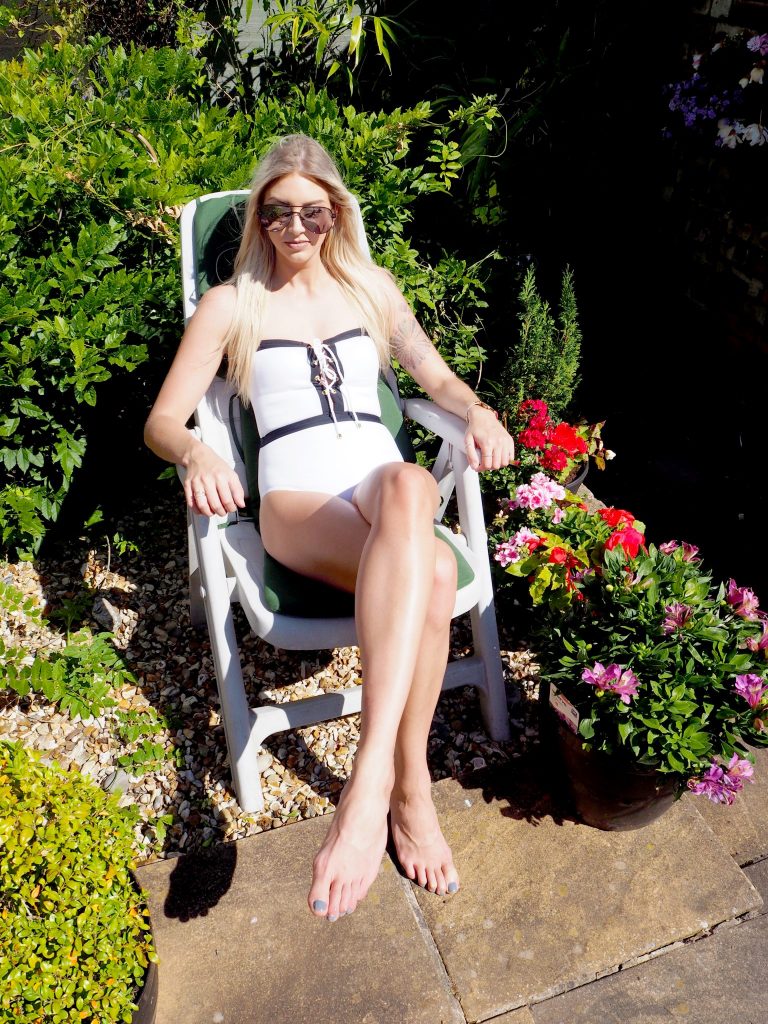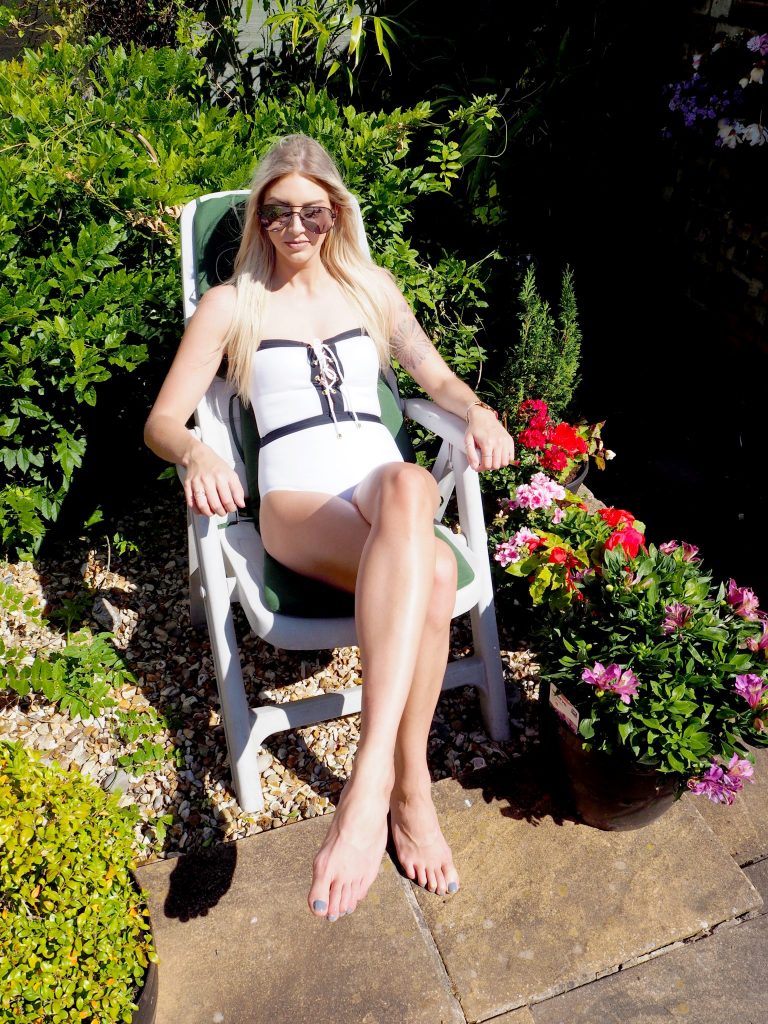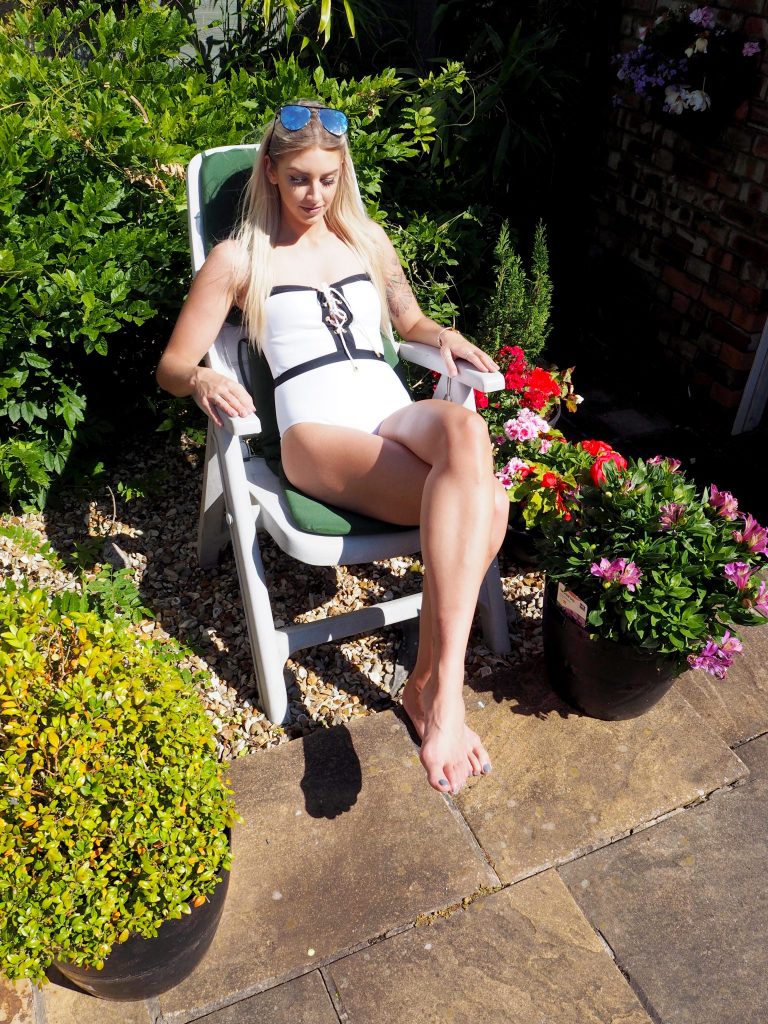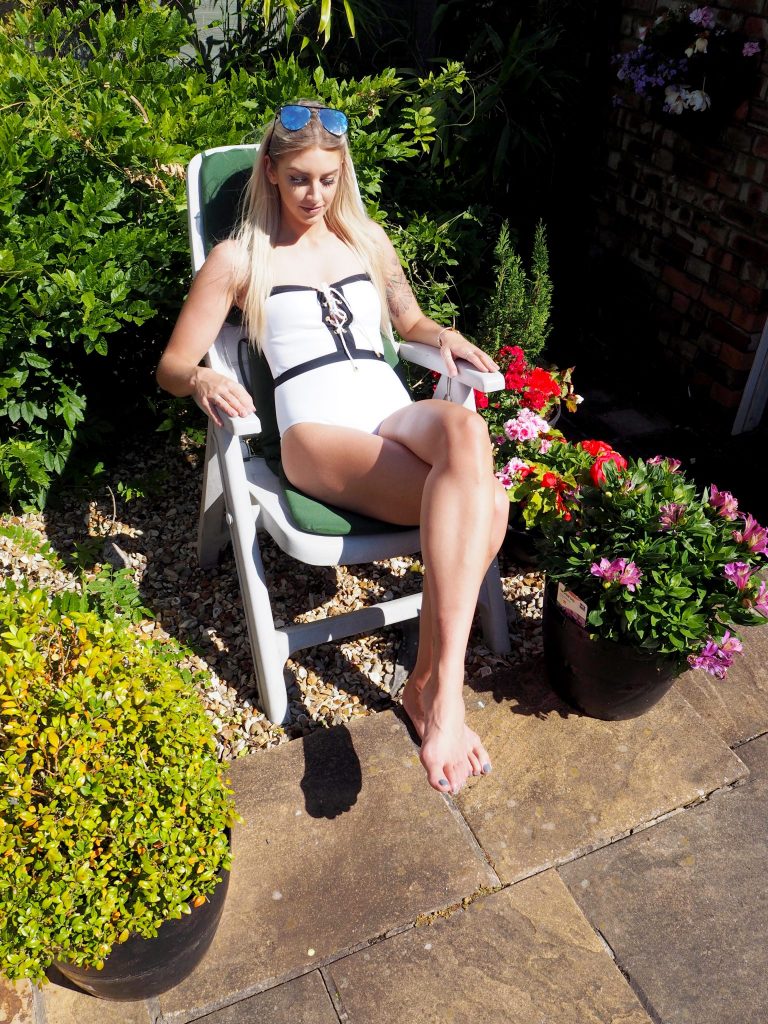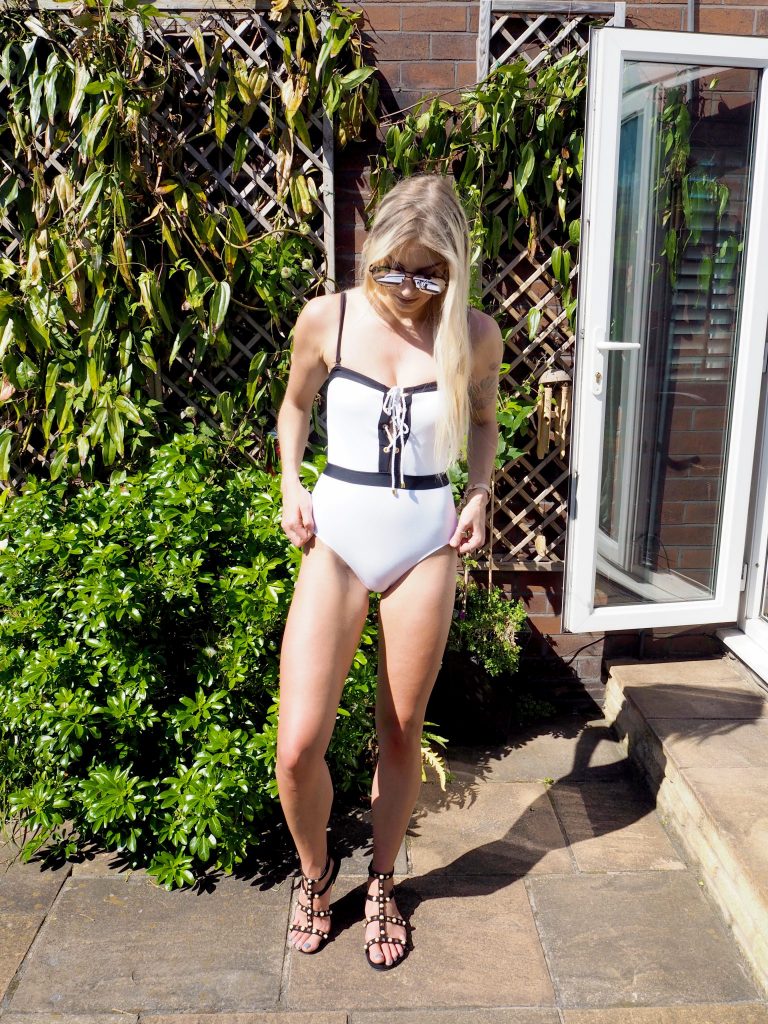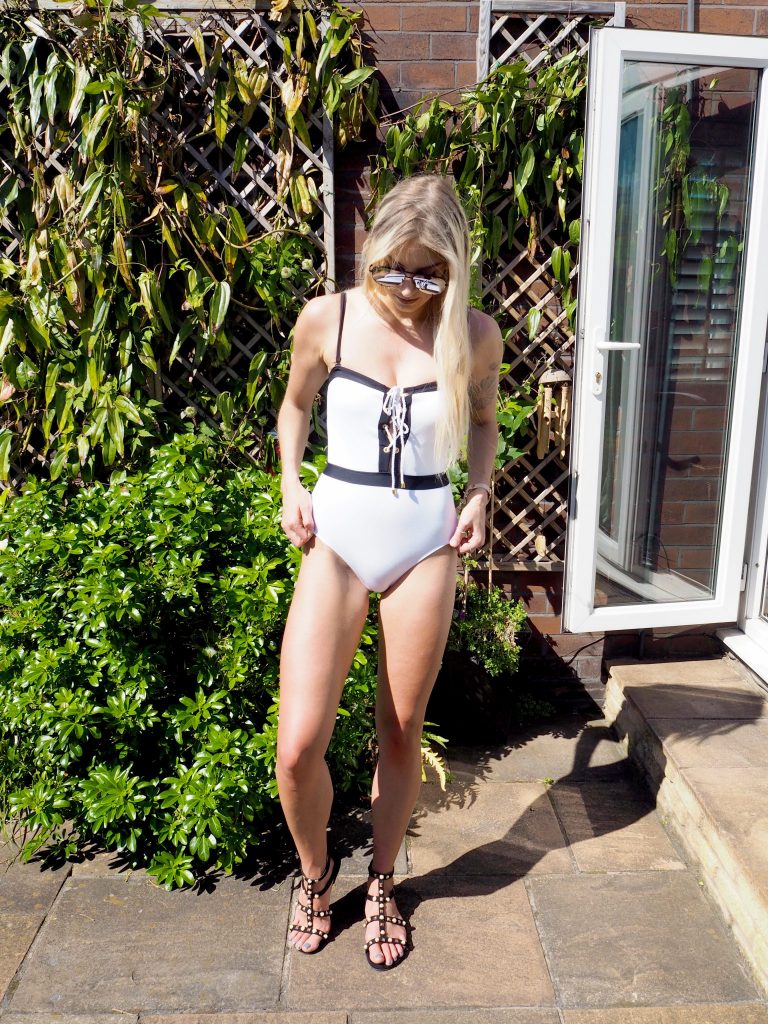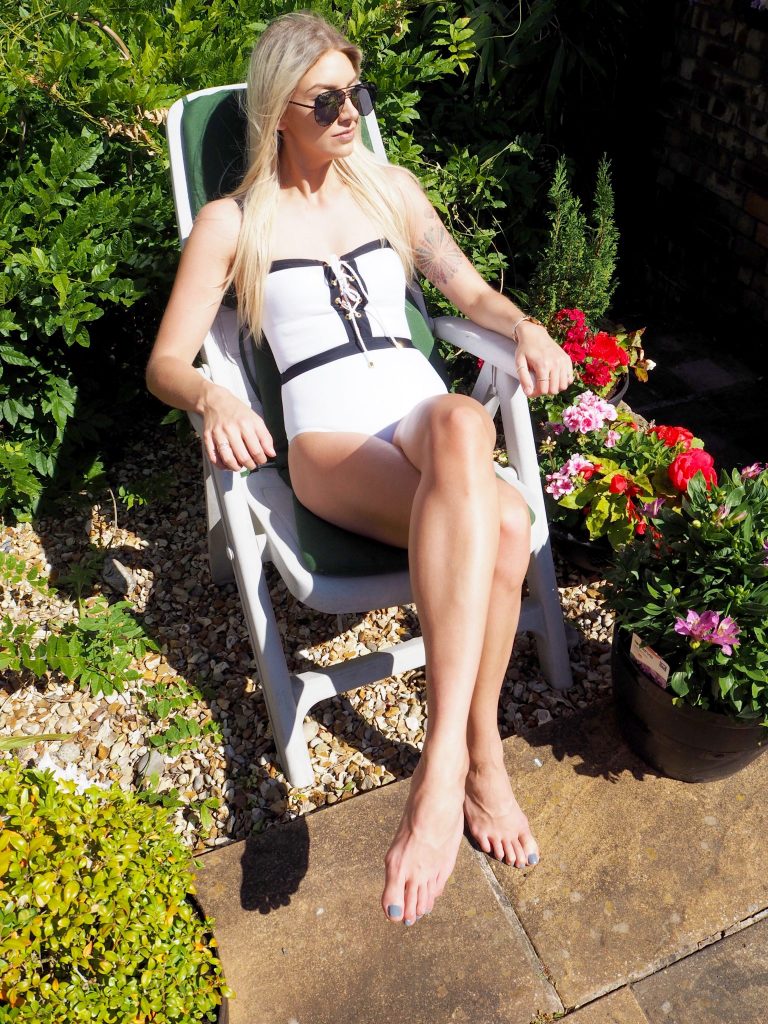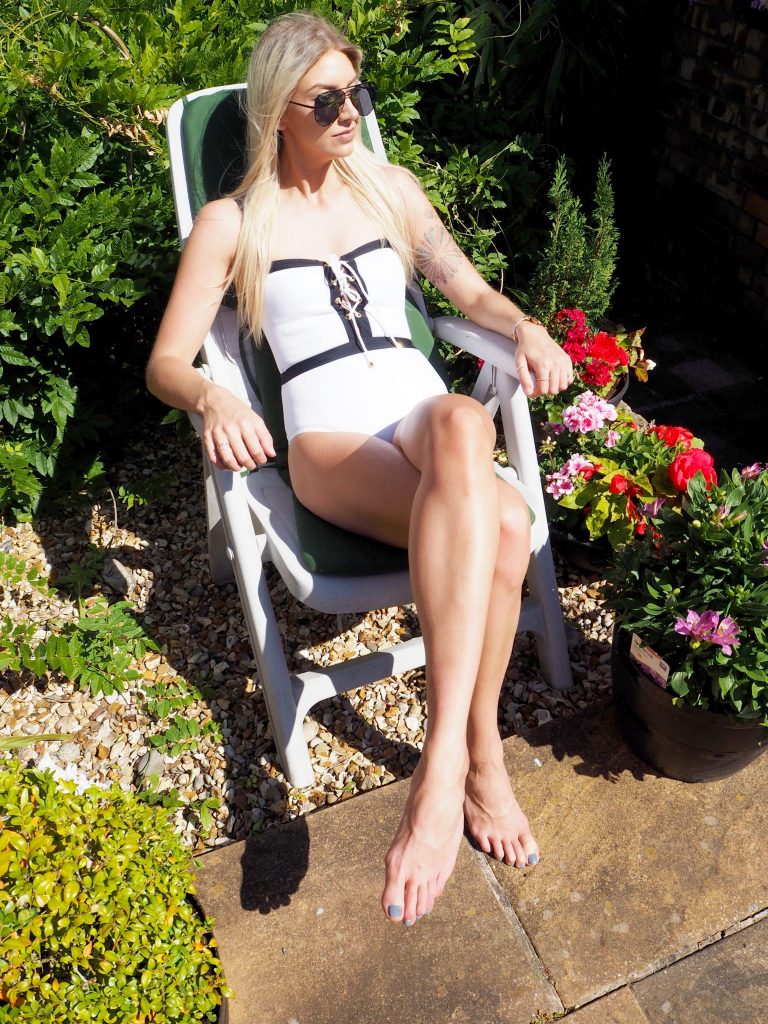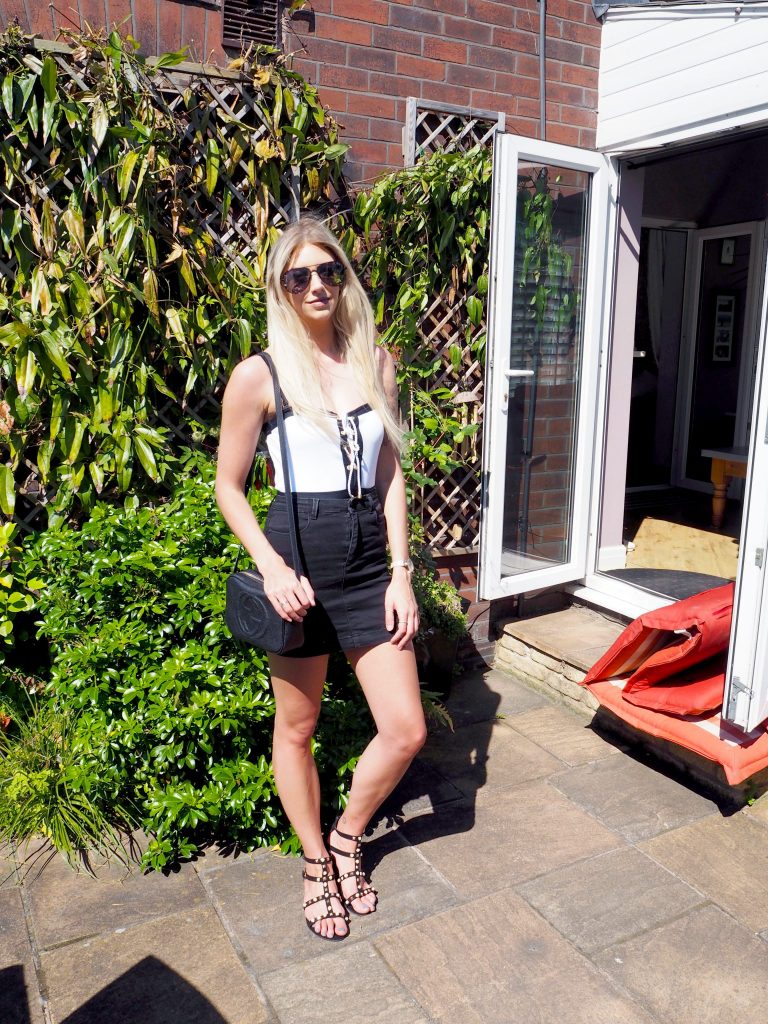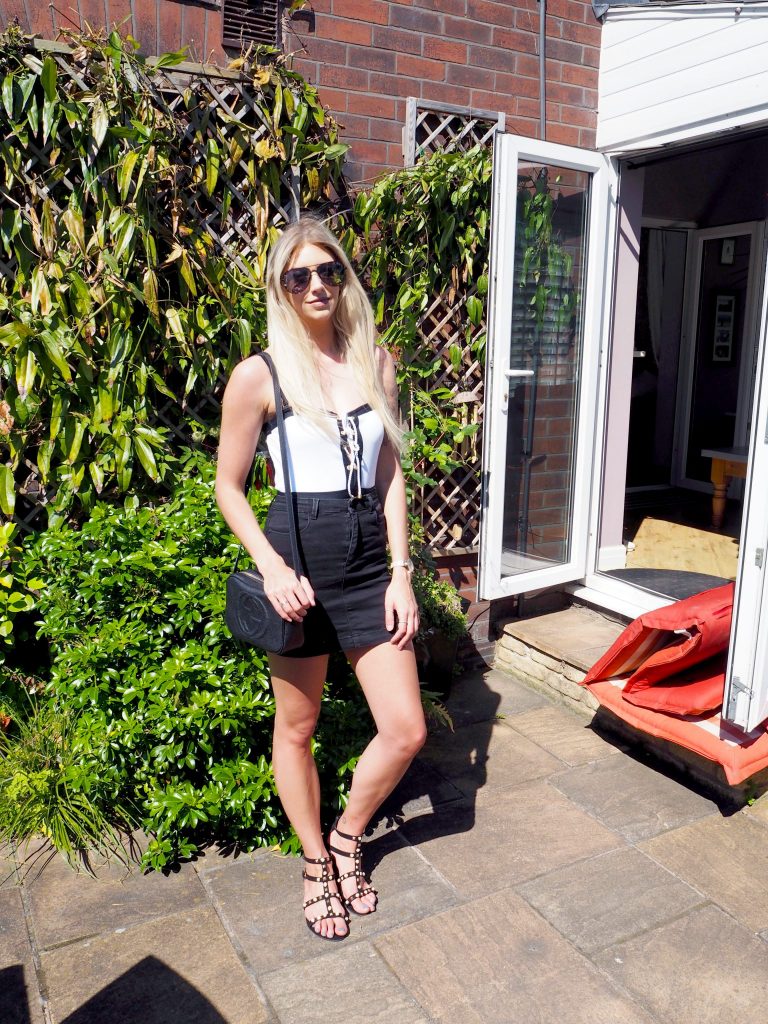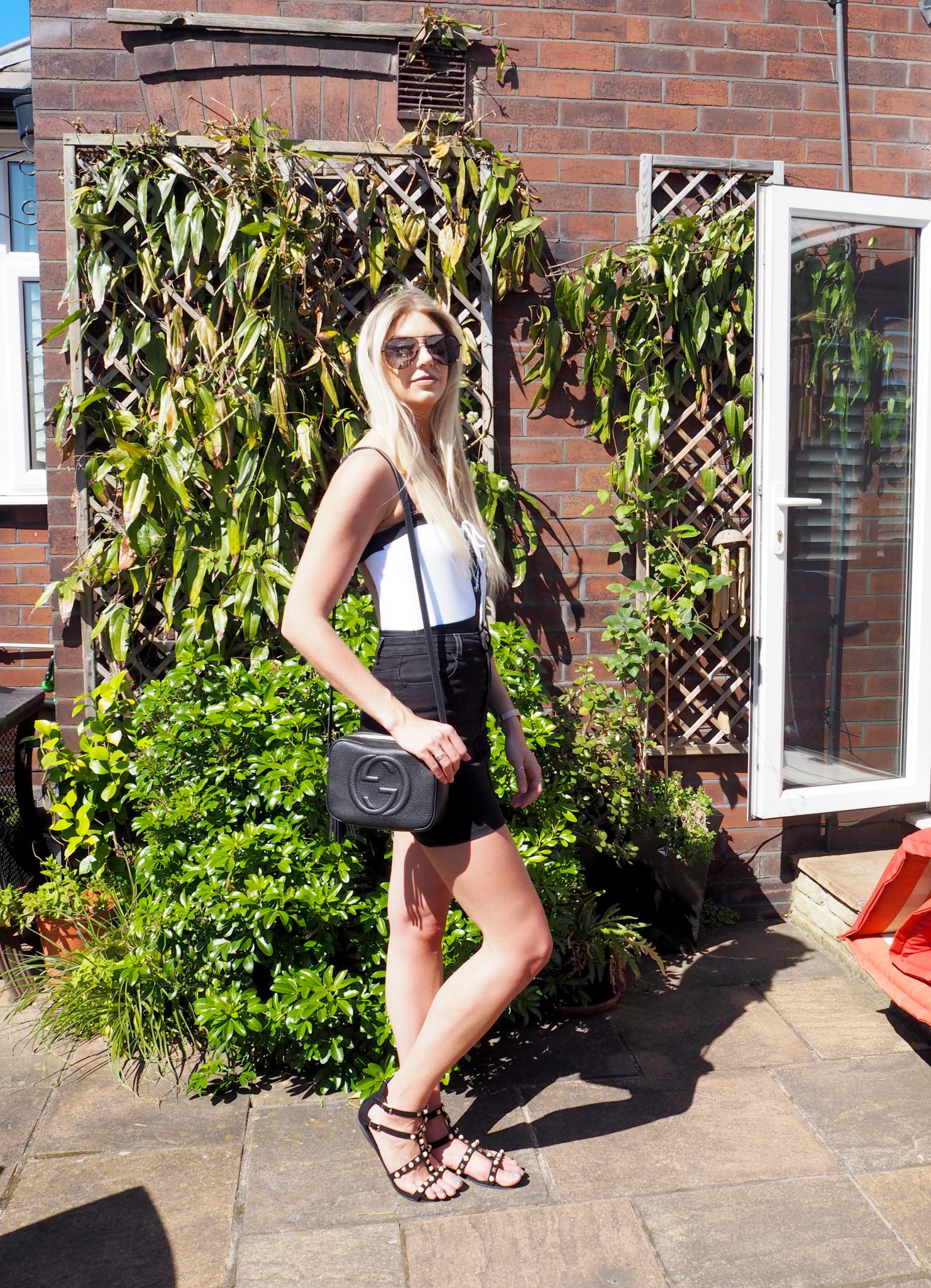 Things are finally heating up here in the UK, and it I am excited to say that appears our summer is just beginning. With the scorching temperatures recently, I have been dipping into my holiday wardrobe to accommodate for the heat – and I am loving it! It's so nice to be able to leave the house without a jacket, and finally catch some rays without travelling far from home.
I was recently sent two beautiful swimsuits from UK Swimwear, and have been dying to get them out and take them for a spin. They are actually so lovely just as bodysuits, making them super versatile and great for taking on holiday. I have worn them both with jeans and skirts, but they look gorgeous just as a one-piece swimsuit, so I reached straight for them this weekend when I knew it was going to be hot.
This one is the Vacanze Italiane Gold Label Sailing Bandeau Swimsuit, and is definitely one of my favourite swimsuits that I own. The style is incredibly flattering, with black detailing to accentuate the waist and enhance the appearance of curves, as well as the central split with super cute sailing style rope lace up, which can be adjusted to fit perfectly. I also love the cut-out back, and the straps are removable as well as adjustable, so this swimsuit is just beautiful for all shapes and sizes.
This will be first in my suitcase on my next vacation, but I just love that it can double up as a bodysuit, and I will most definitely be pairing it with jeans and skirts this summer. Here I have added a black denim mini with some gladiator sandals and Gucci bag, for a summer look that is really easy to throw on but transition well from day-to-night, for an effortlessly cool look.
LL x
*This swimsuit was kindly gifted to me for review – as ever, all opinions are my own.