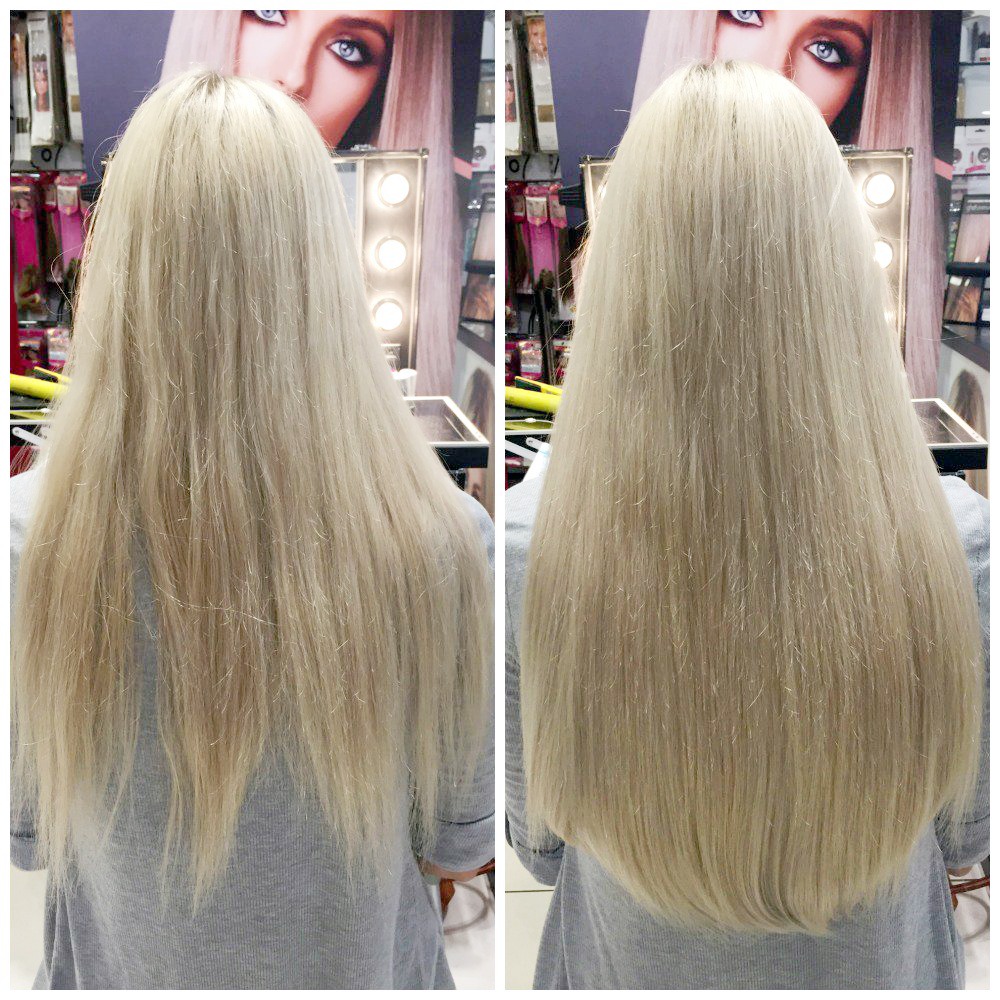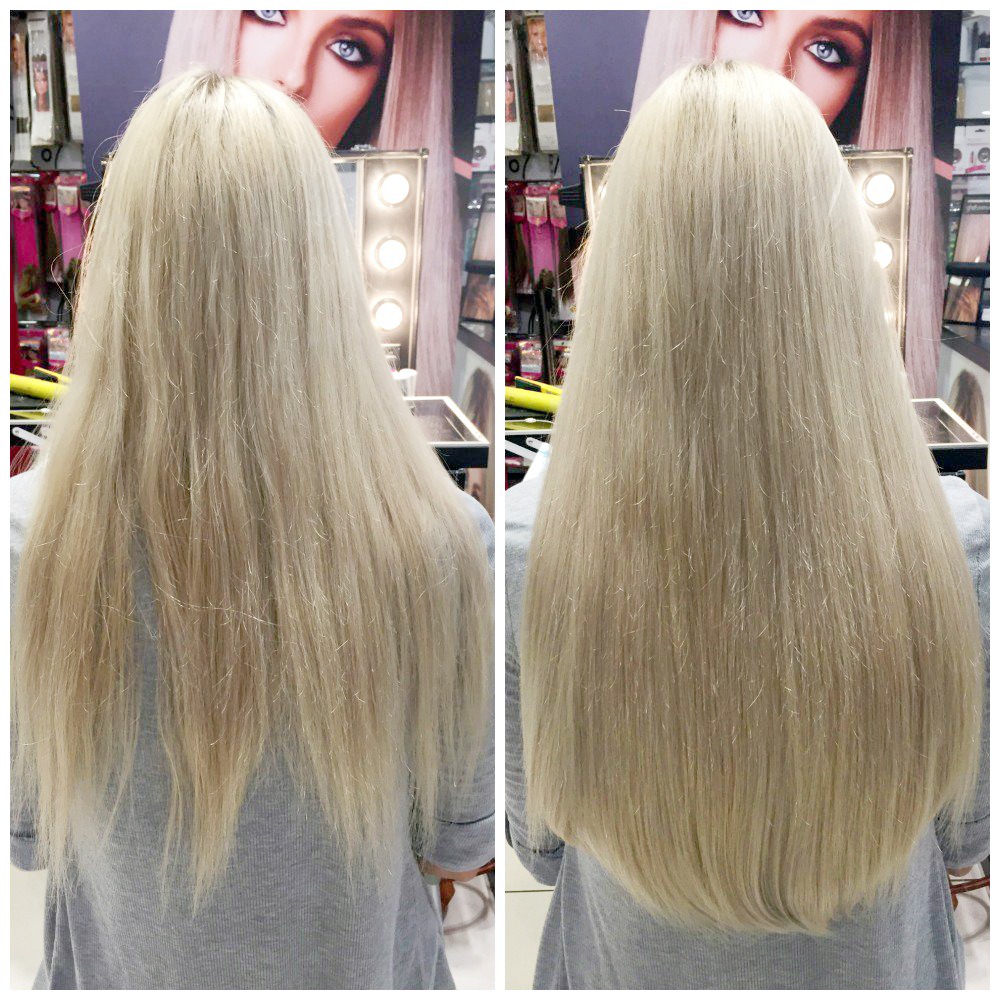 If you are looking to add luxurious volume or length (or both!) to your locks then look no further than the amazing products from Stranded International. These are perfect for the party season, super easy to wear and they feel so natural.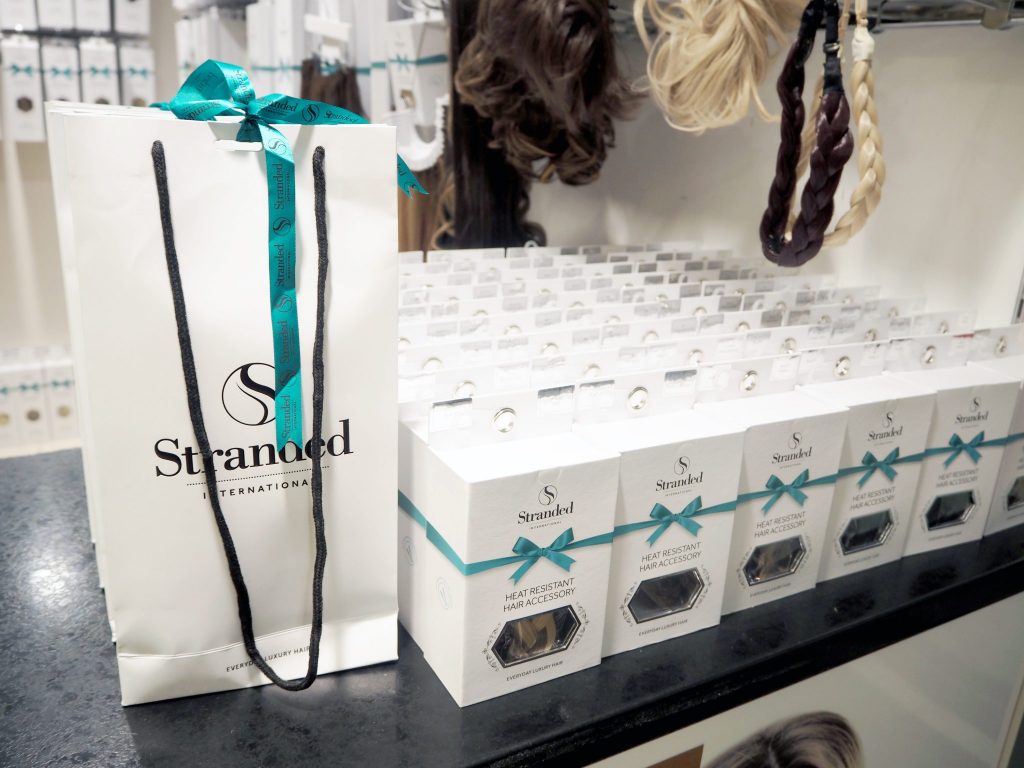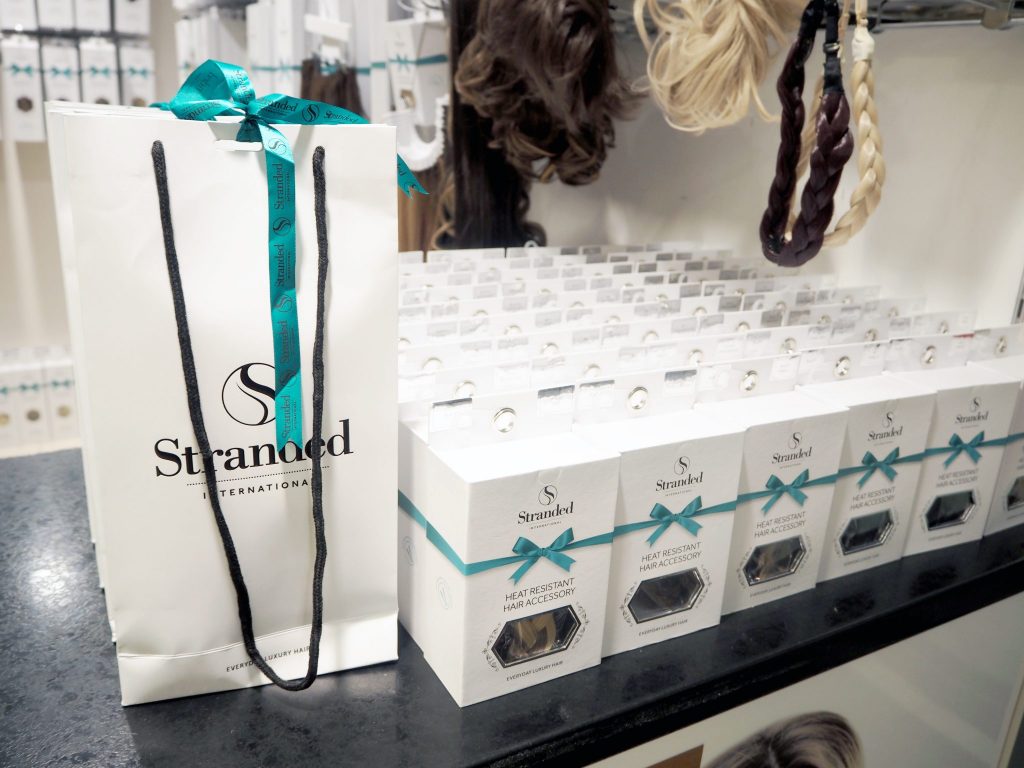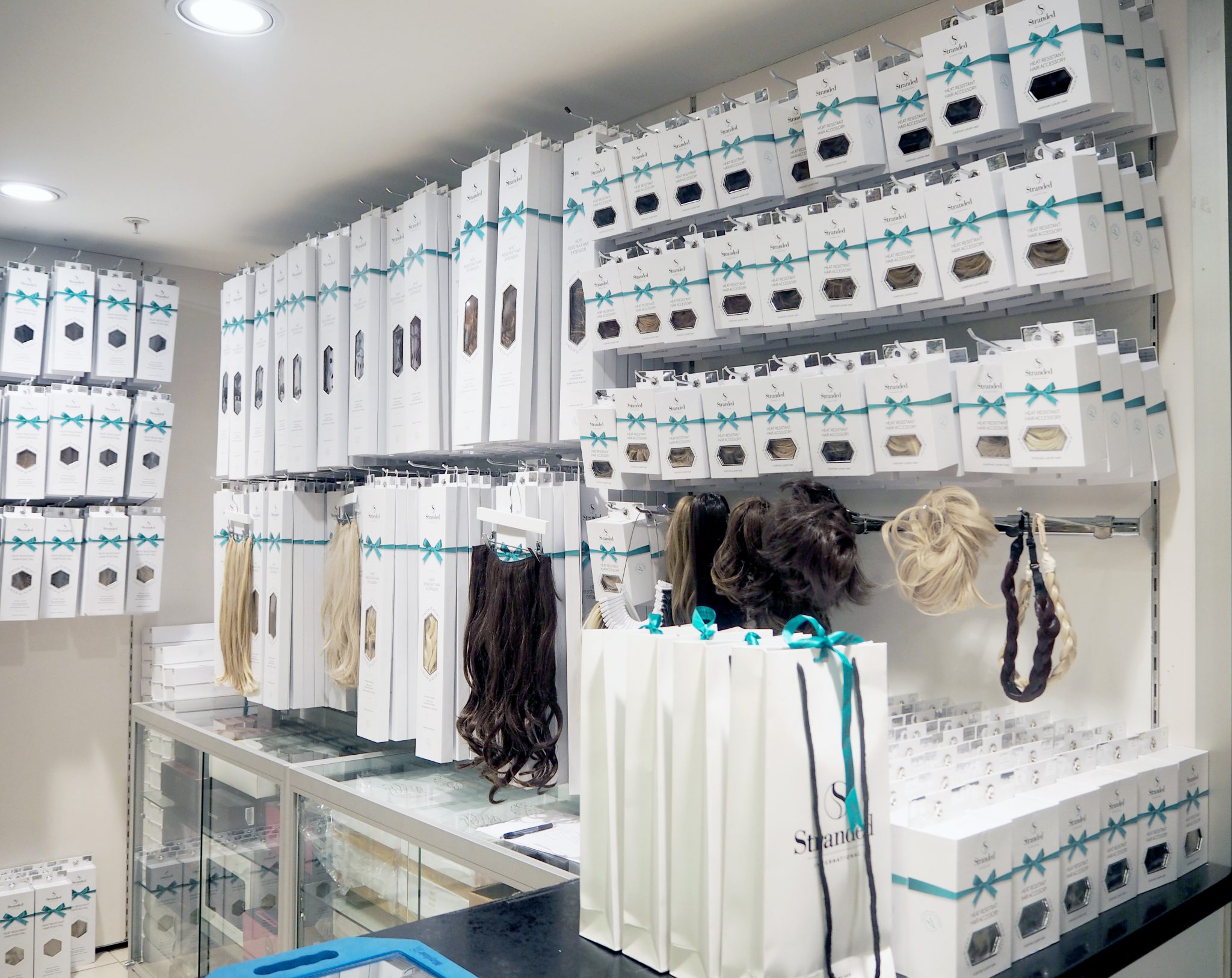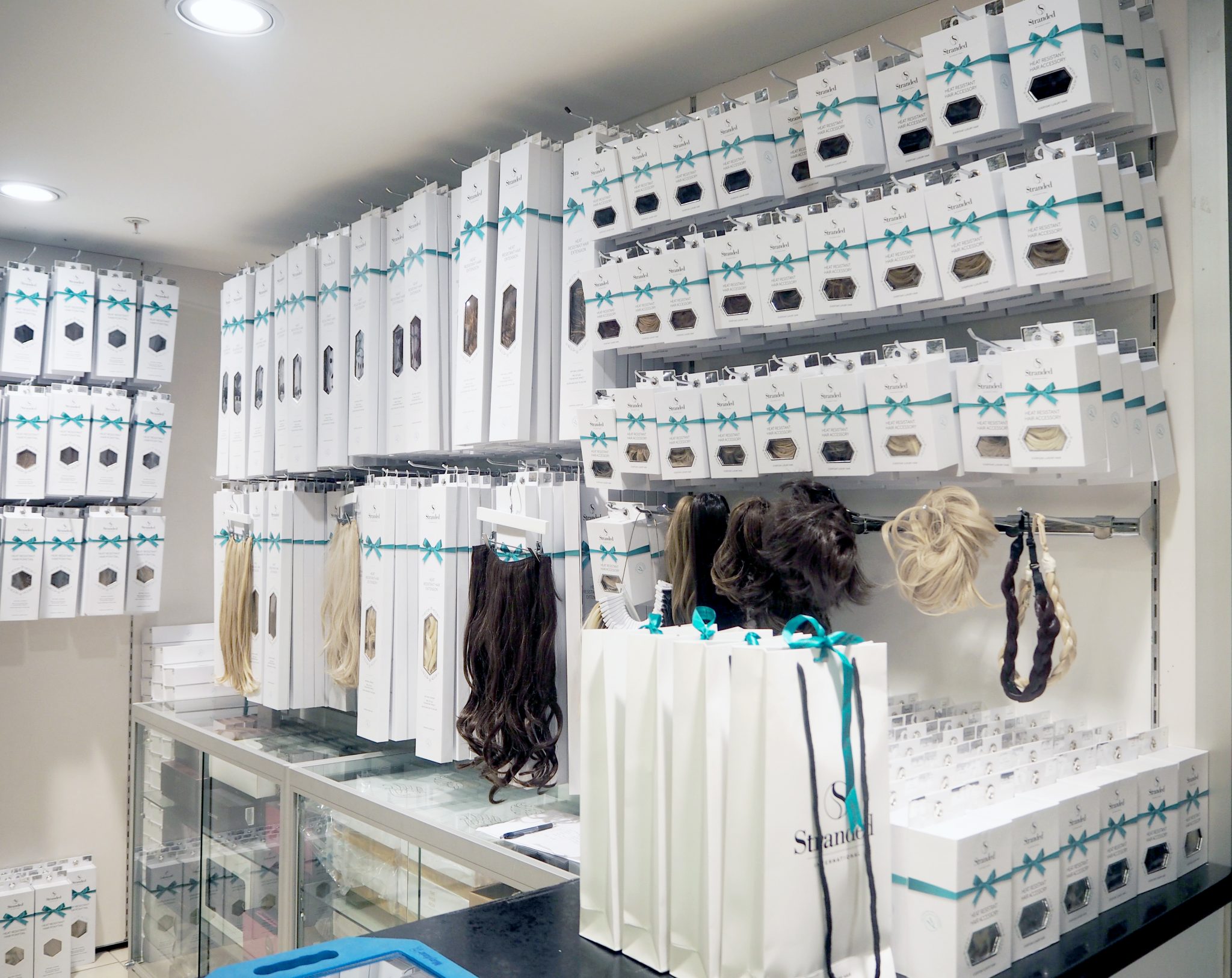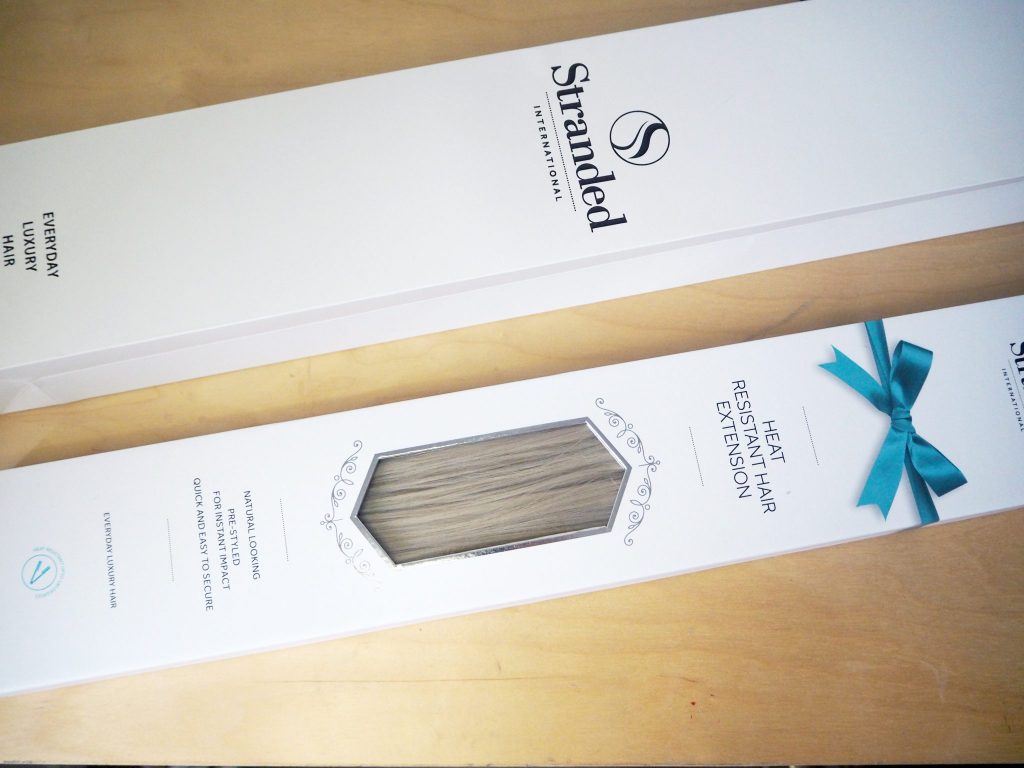 I recently attended an event at Paul's Hair World in The Arndale Shopping Centre for a hair makeover with the lovely ladies from Stranded International and White Light PR. They matched my hair colour perfectly and talked me through how to apply the hair extensions as they went, which was so straight forward – even for an extension-newbie like me!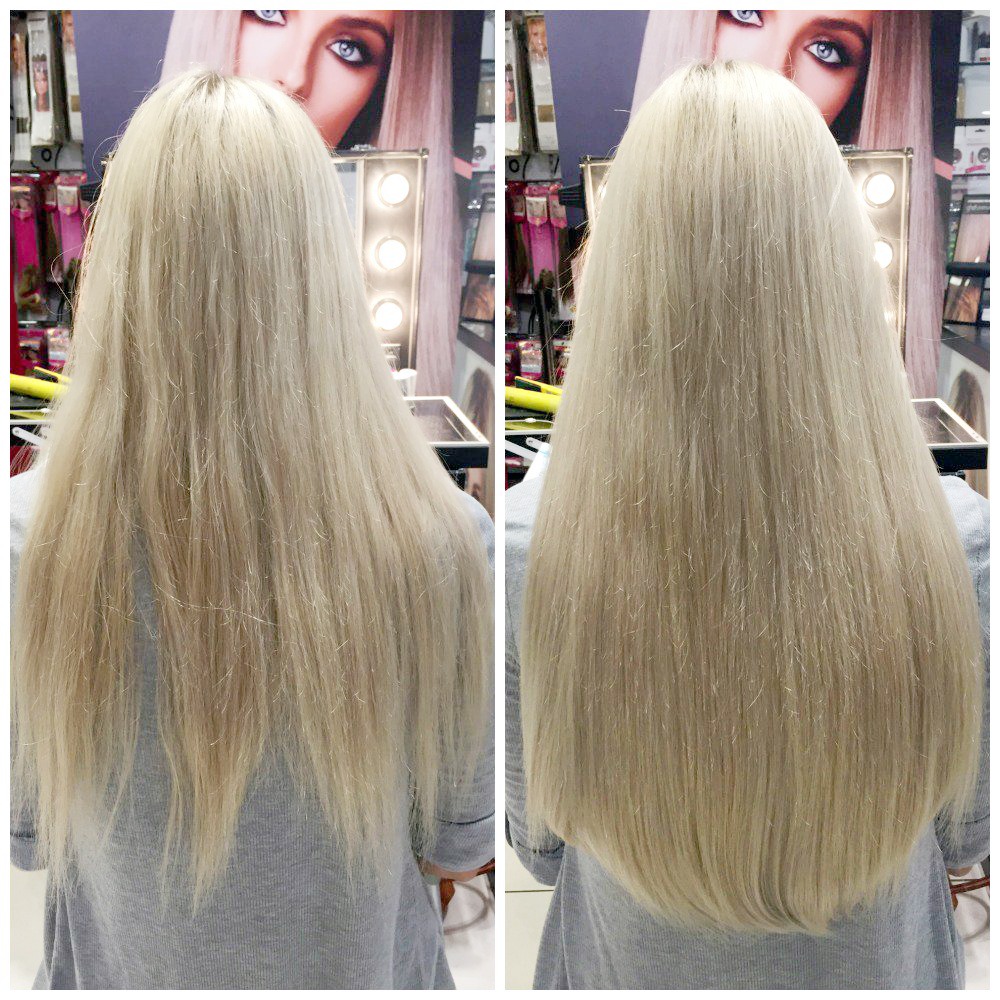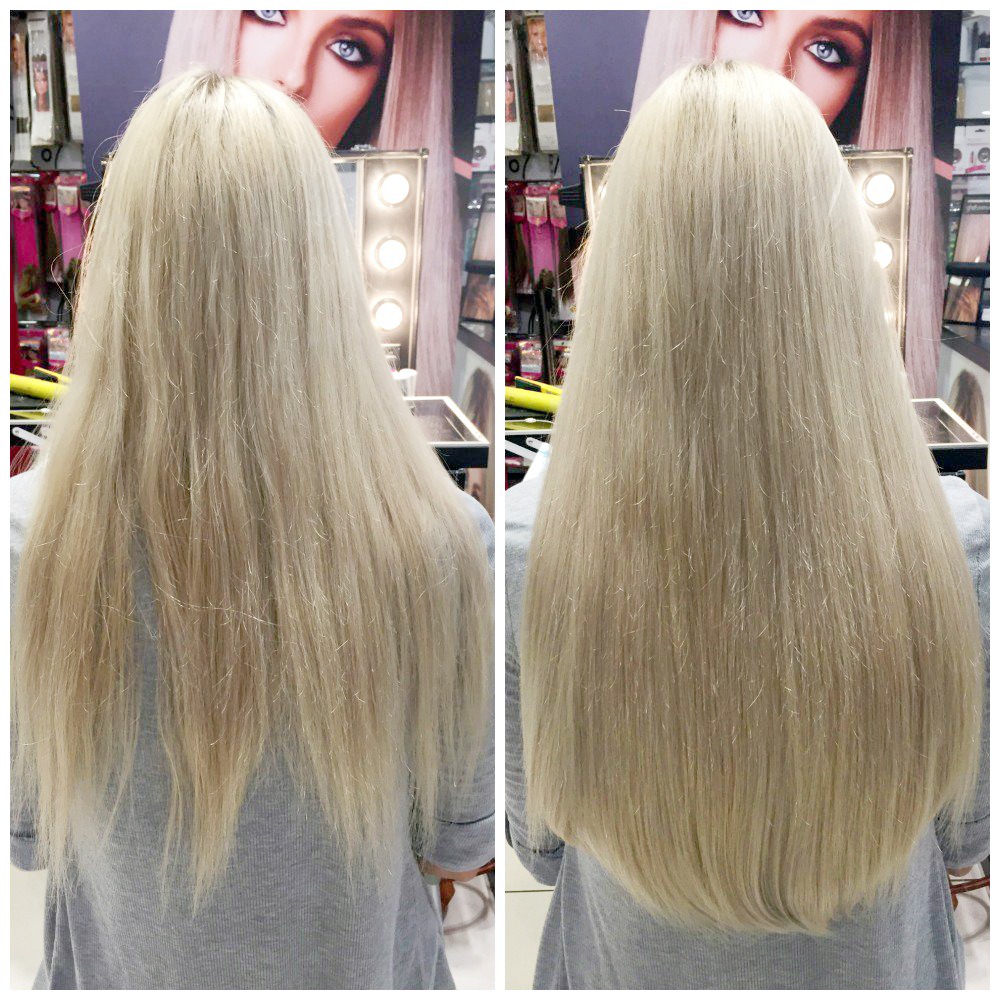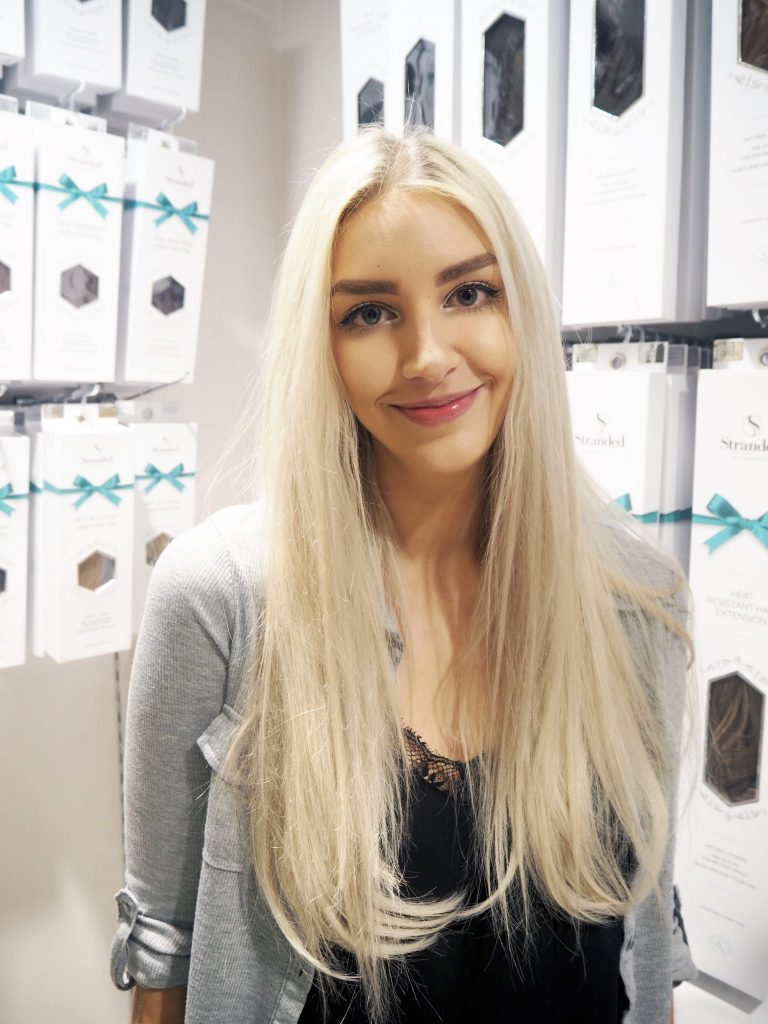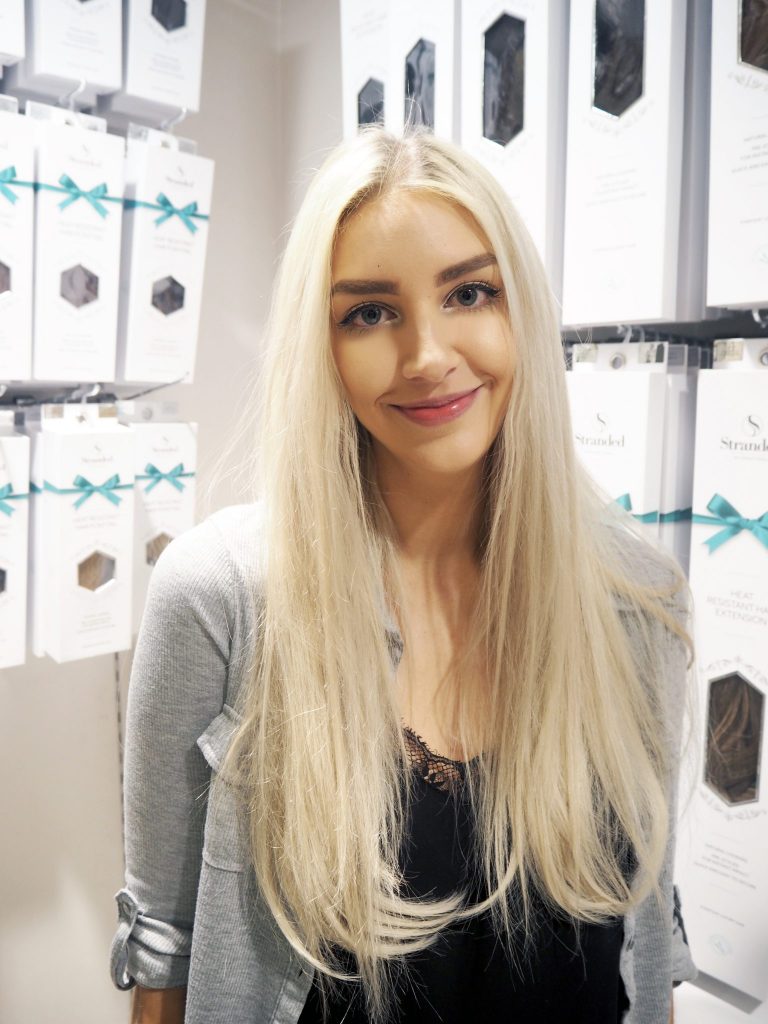 The hair piece has a gorgeous bouncy flick at the bottom, that just makes my hair look so healthy and full. As you can see from the before and after, just the one clip-in piece makes such a huge difference.
The extensions come a wide range of colours, lengths and styles, and they are also heat-resistant too, so you can style them to fit with your hairstyle without damaging them. For reference, my colour shade is *101 New Love, which is a very ashy, cool-grey toned blonde, and you can find the extensions and a full colour range here. If you do want to order them online, you can purchase a refundable colour wheel to match the colour at home, or you can upload your own photograph to find a match there and then online.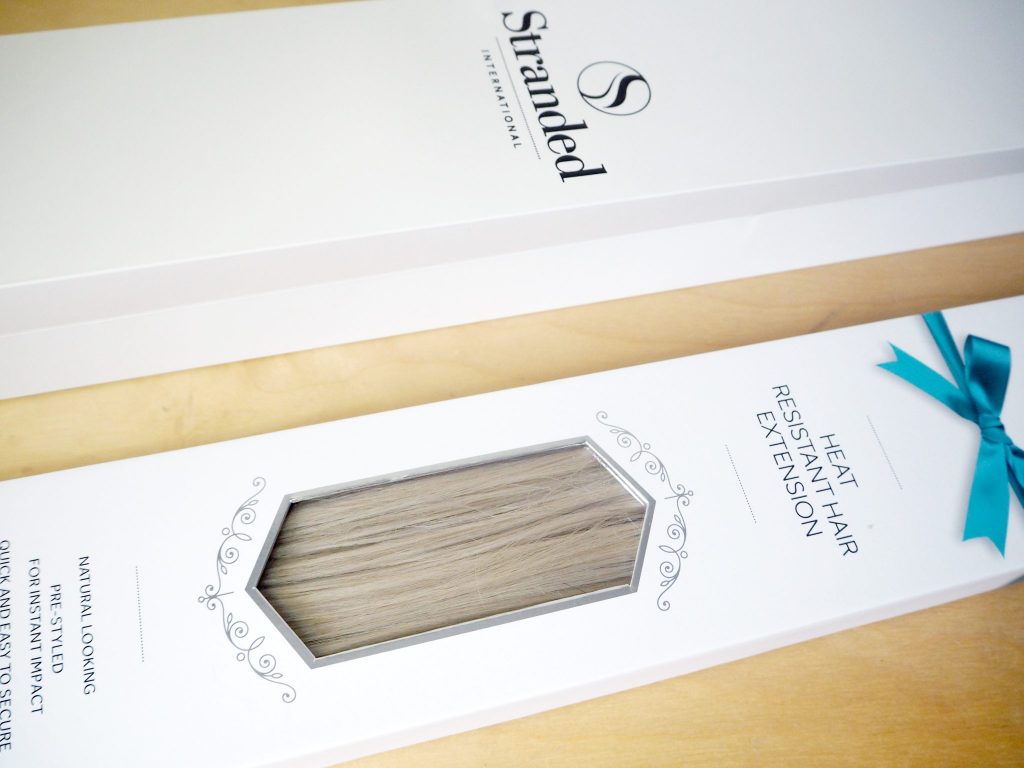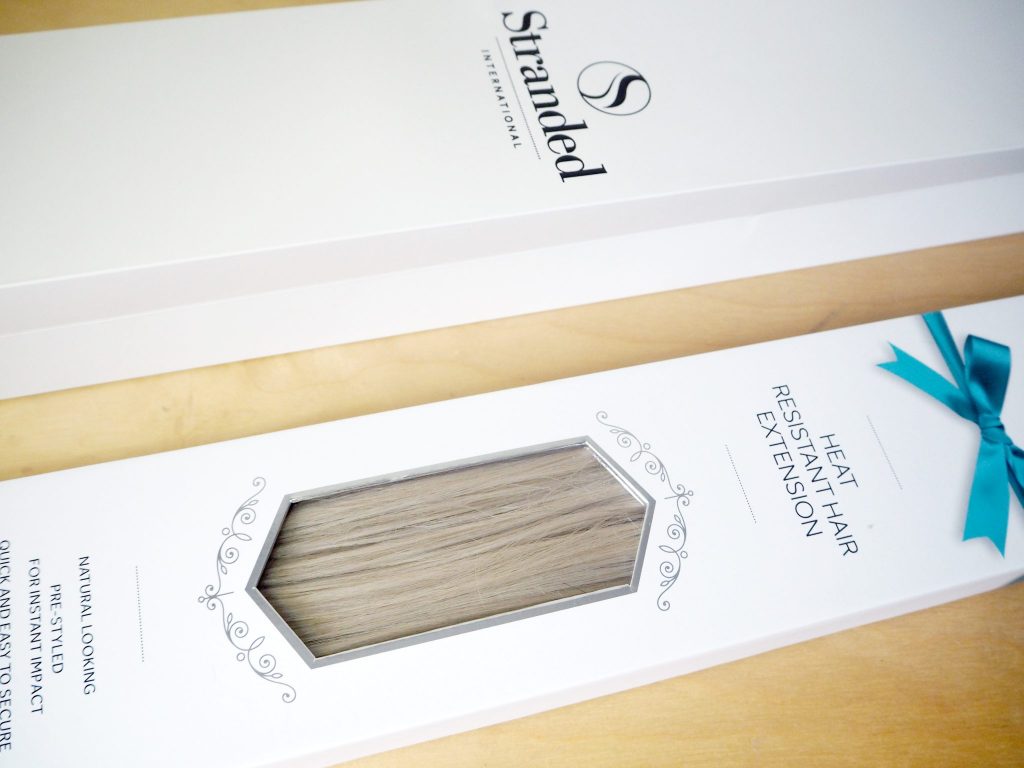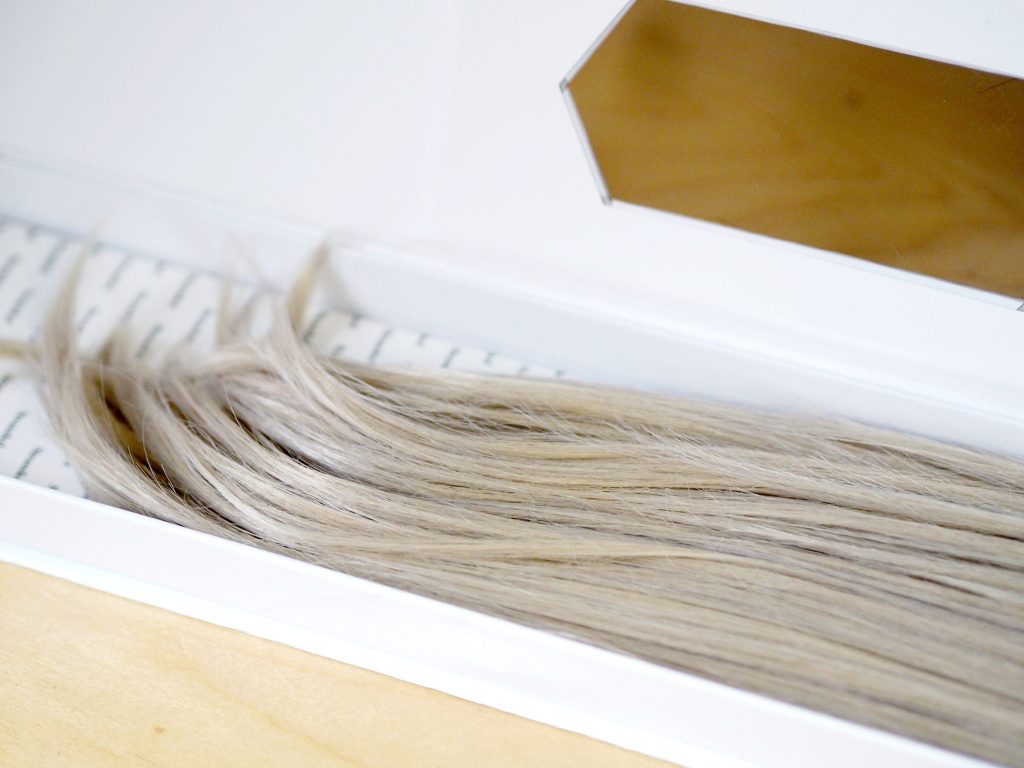 I left bouncy-haired and happy with my gorgeous new hair, and an amazing goody bag from Stranded, which included Batiste Dry Shampoo, Stranded International Tease Brush, Sleek Make Up Lipstick, Amazing Shine Eyelashes, Directions Hair Colour or Shampoo,Well Gel Chrome Nail Kit and an Aspire Drinks Energy Drink. I am totally in love with the Well Gel Chrome Nail Kit, and I can't wait to try out some of the products in here I have never used before.
 I am totally head-over-heels for these extensions, and have definitely been converted to them after never trying extensions before. I can't recommend them enough in terms of how easy they are to apply and how perfect they are for the Christmas and New Year party season. I had mine put in early afternoon and went out that same evening, and they didn't move at all, so if you are looking for something that isn't permanent, but will last he whole day and night, then these are ideal.
What do you think of the Stranded Extensions? Will you be rocking voluminous hair this Christmas?
LL x
*These items were gifted to me – all options are my own