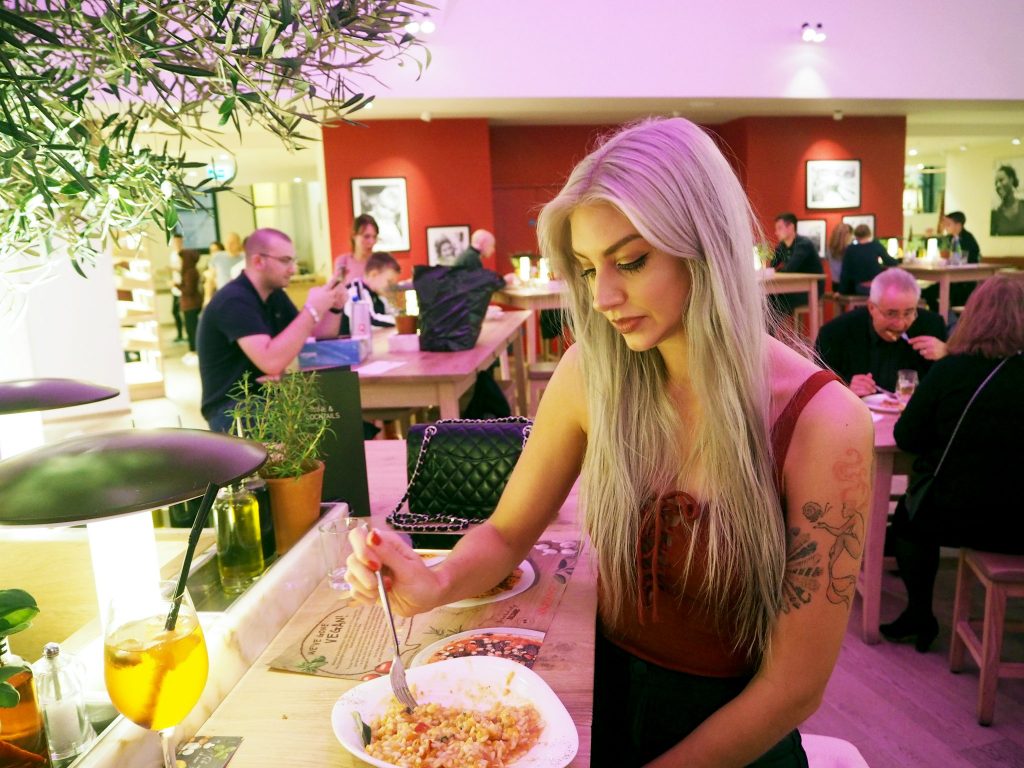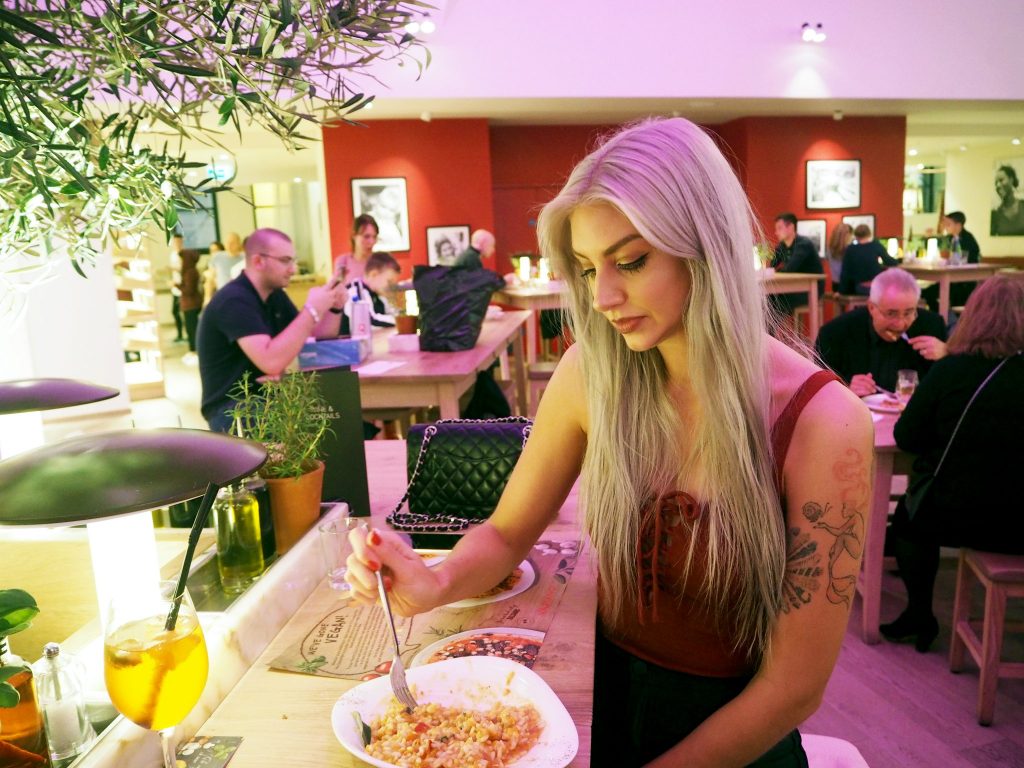 This weekend I visited Vapiano in The Corn Exchange – Manchester, to sample some of their new special vegan dishes. I previously visited Vapiano for the launch of their cocktail menu (click here to check out my post all about it), and had a great time, so I was excited to pay them another visit and try out some of the new specials.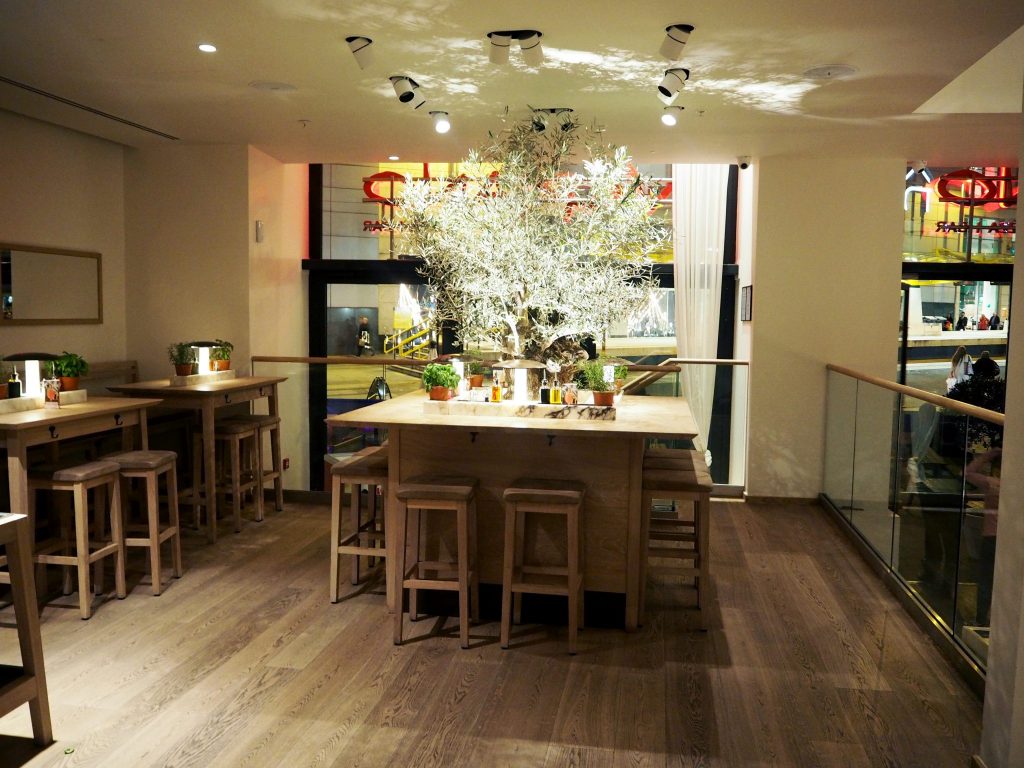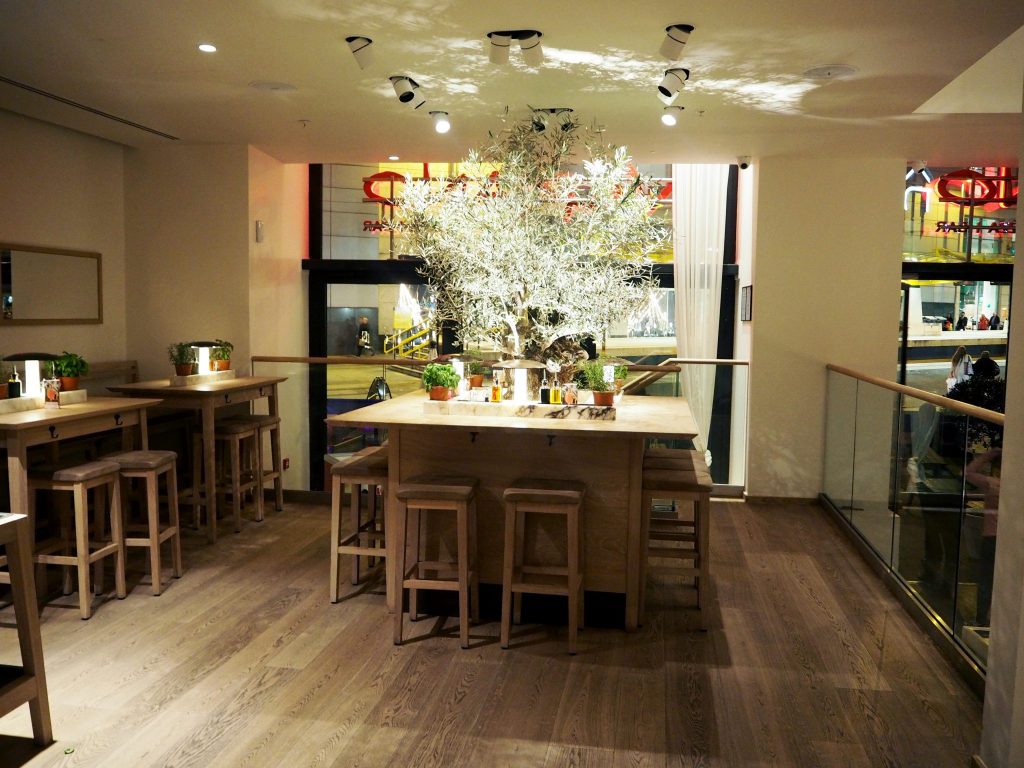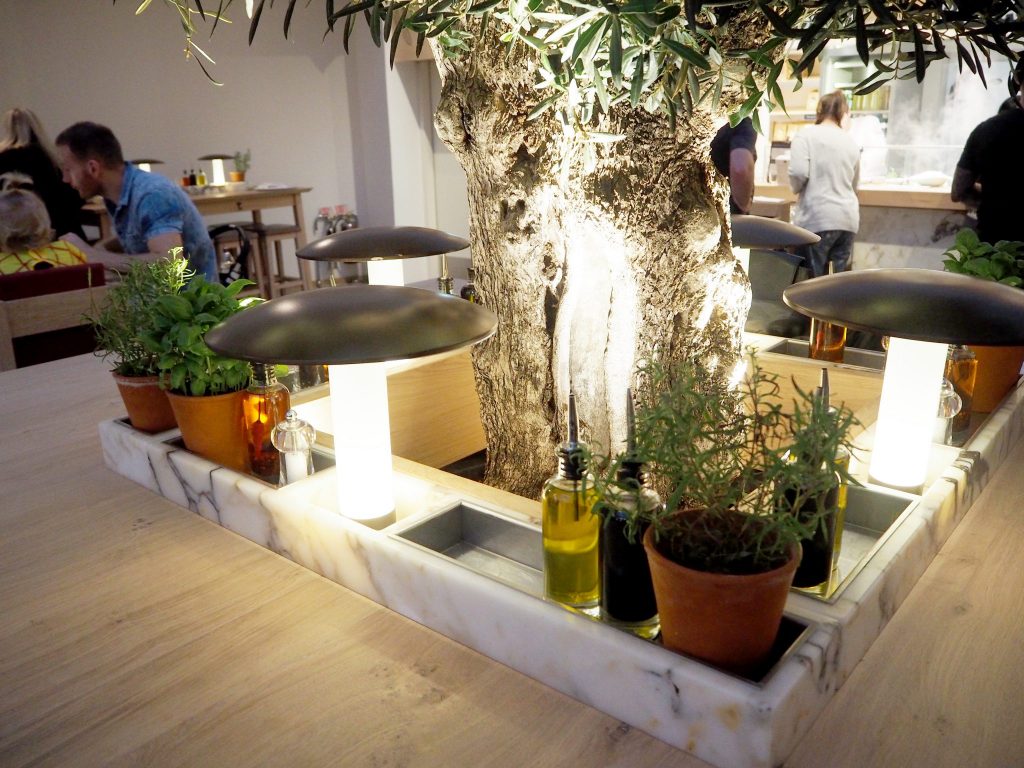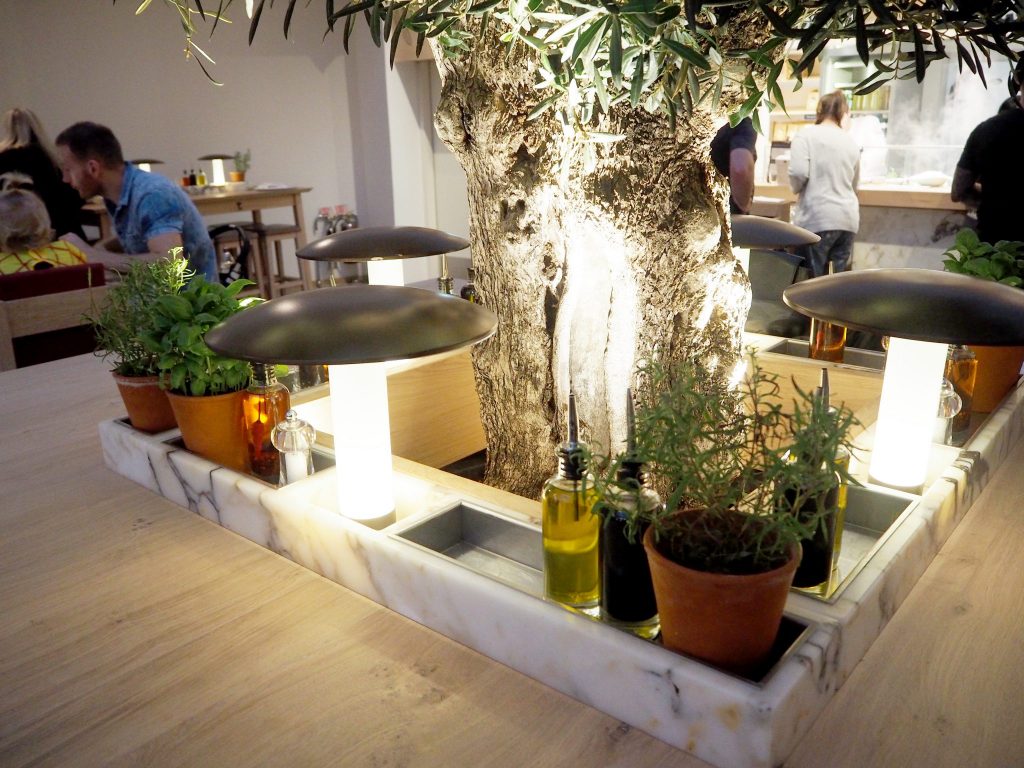 The Italian eatery has the perfect atmosphere for dining; warm, welcoming and friendly. All of the food is made fresh to order, so as you arrive you will receive a card, which you can scan with the chef at the station when you place your order. When you are ready to leave, you simply take your card with you and they will scan it at the till for you to clear the bill. Simple!
I just love that everything is made to taste, meaning you can customise your dish just how you like it. The restaurant tables are also filled with herbs and oils for you to add to your food as you wish.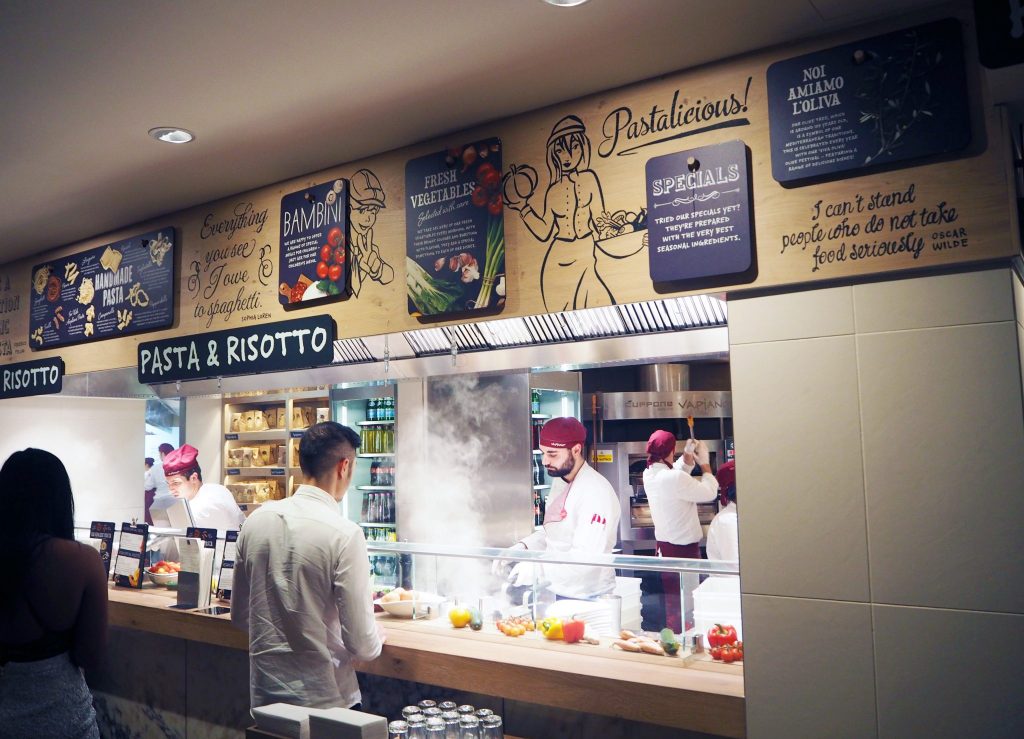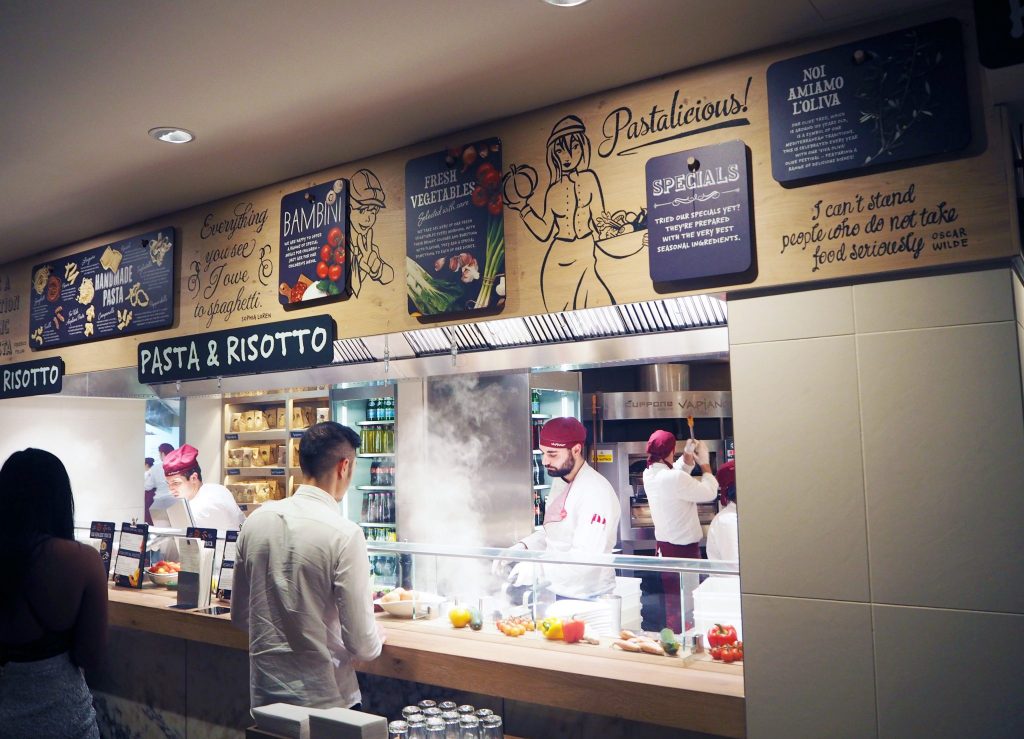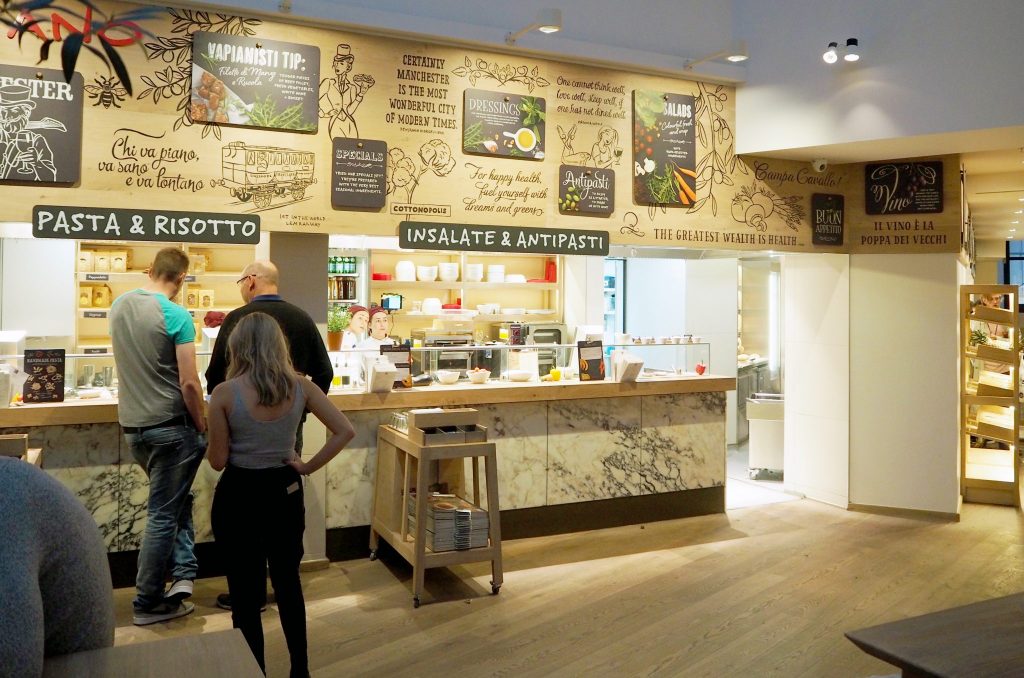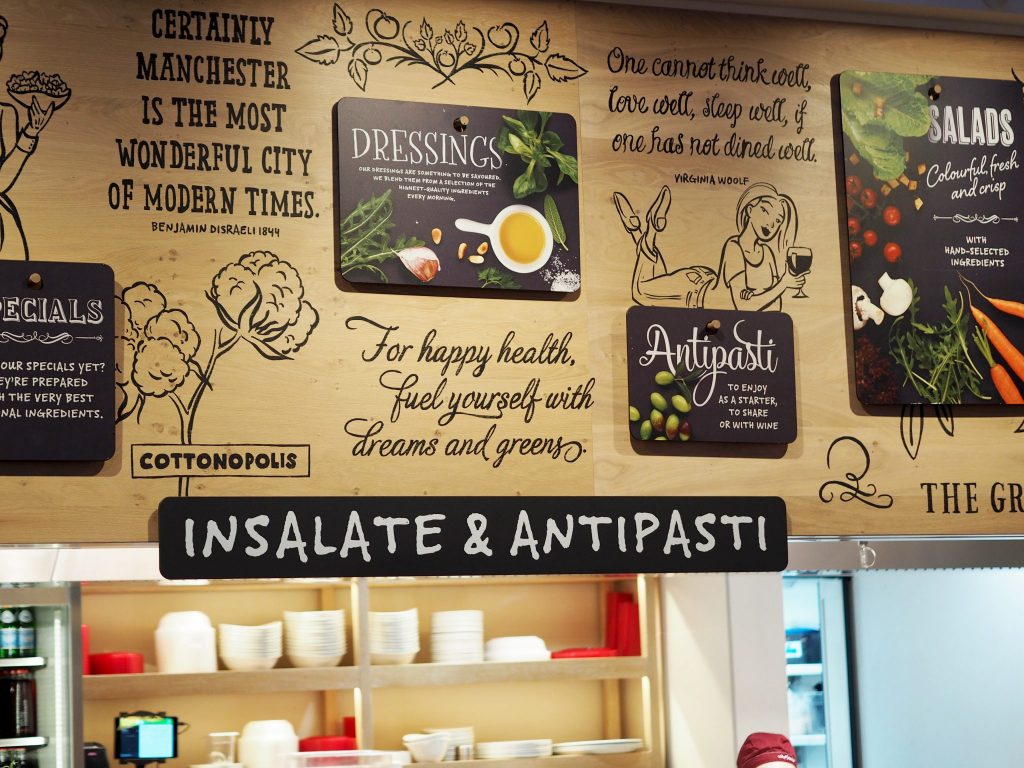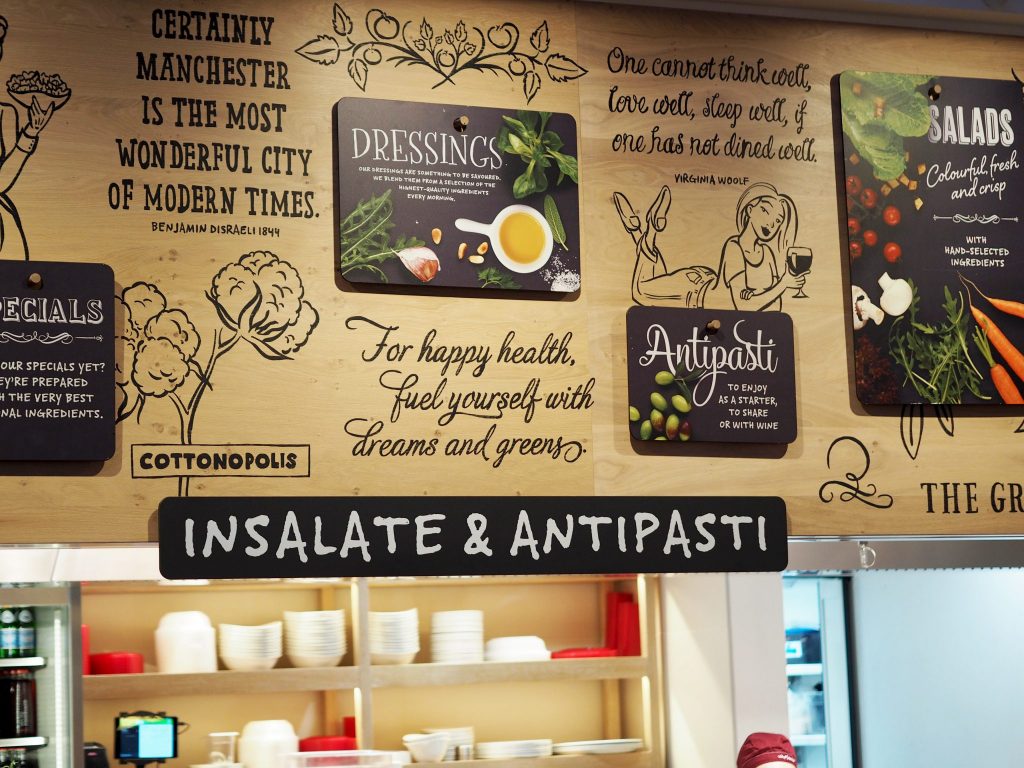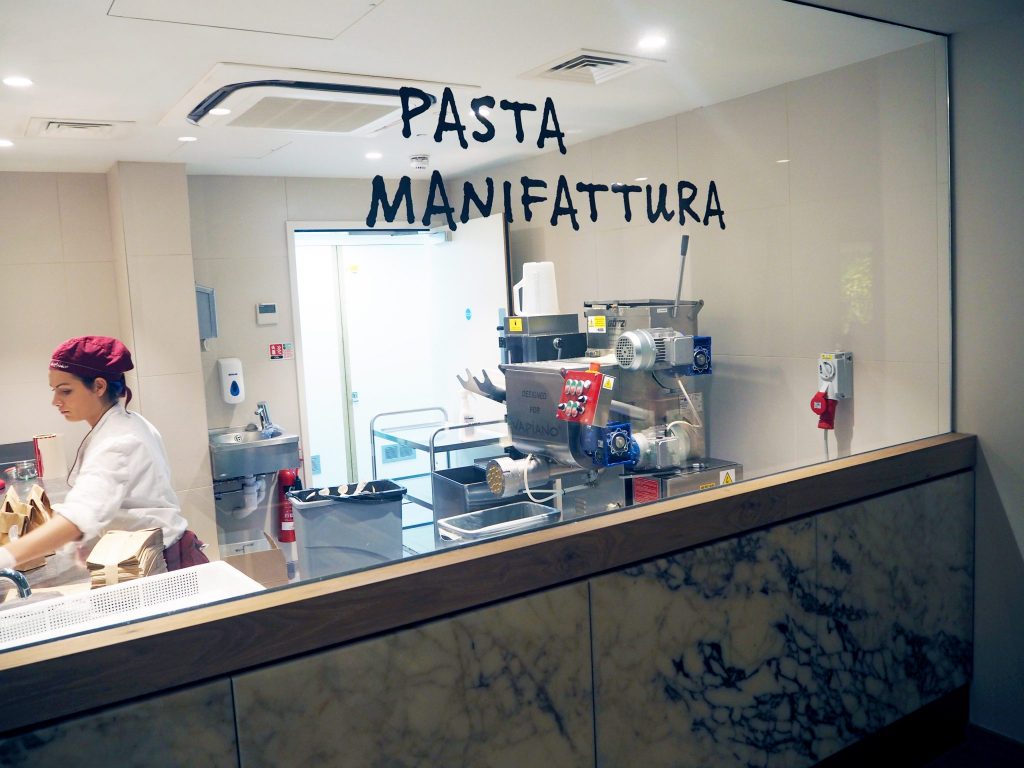 Upon arrival we were greeted by Marius who was so welcoming. He gave us little tour of the restaurant and explained to us how everything works. There are different stations for different types of food, so depending on what you fancy, you will go to the relevant station where they will create your dish however you like it. All of the food is made fresh right there at the counter, so you can see exactly what is going into it, and add or take away ingredients if you like. Vapiano even has it's own pasta machine, where they make fresh pasta for the restaurant daily.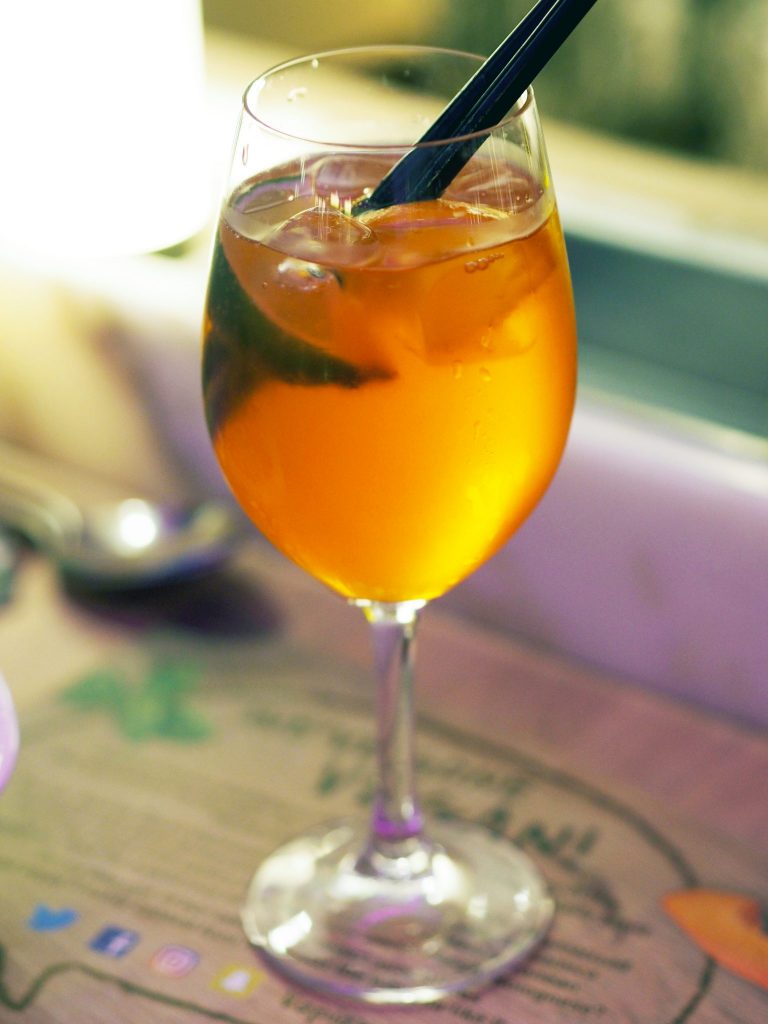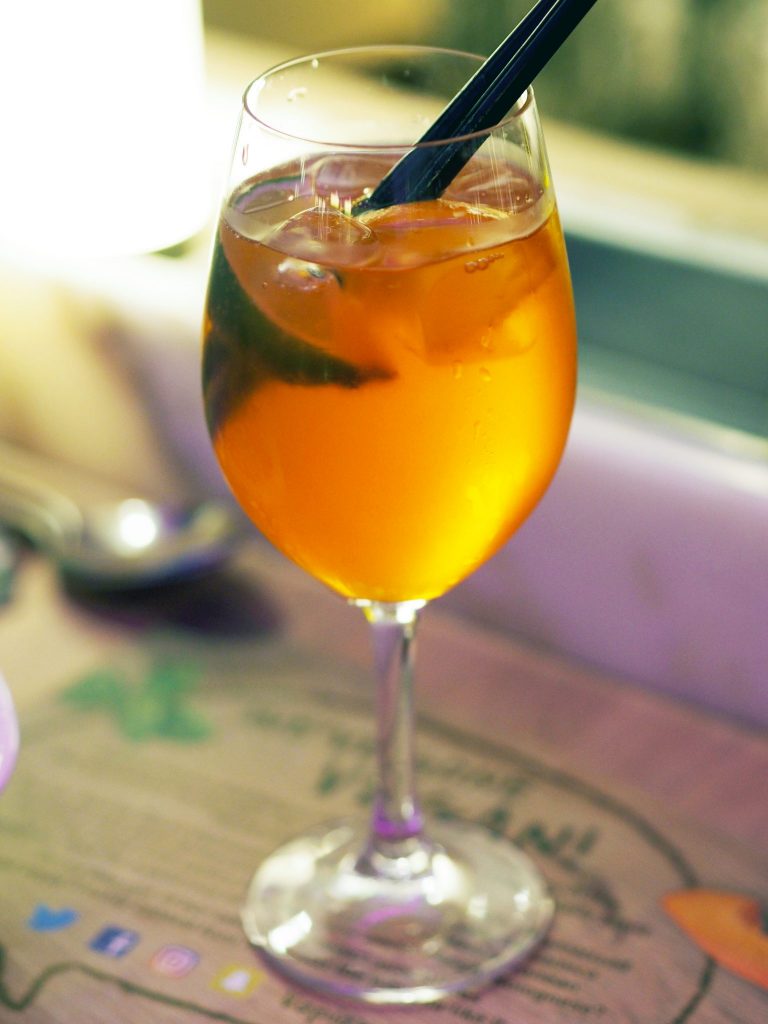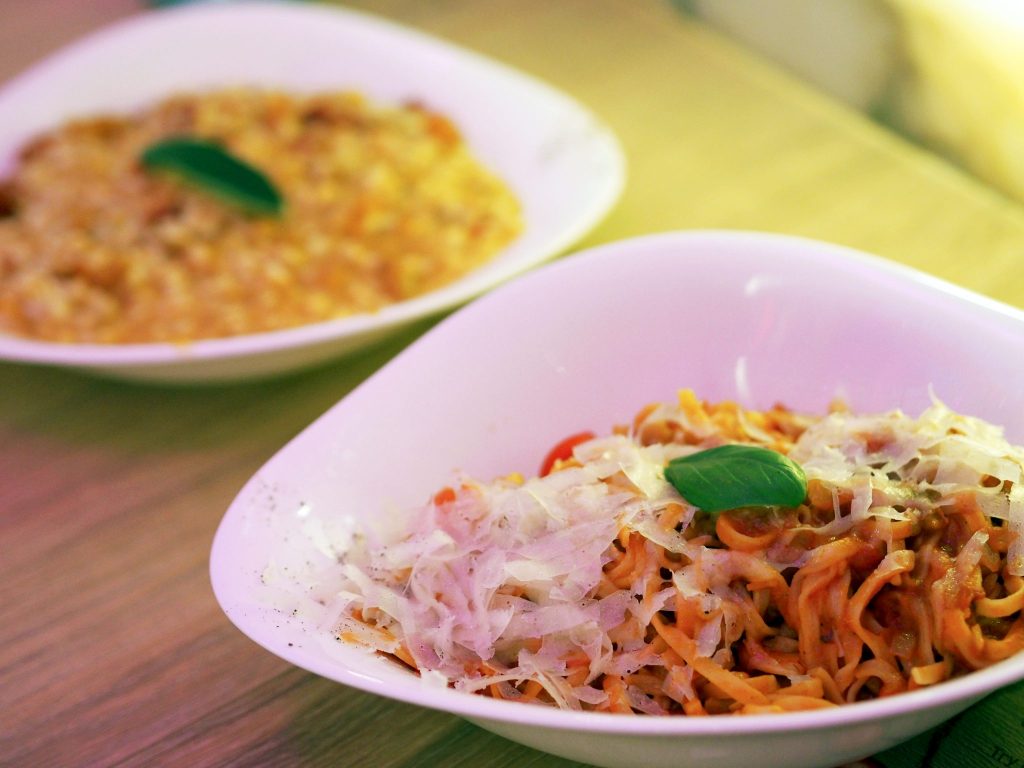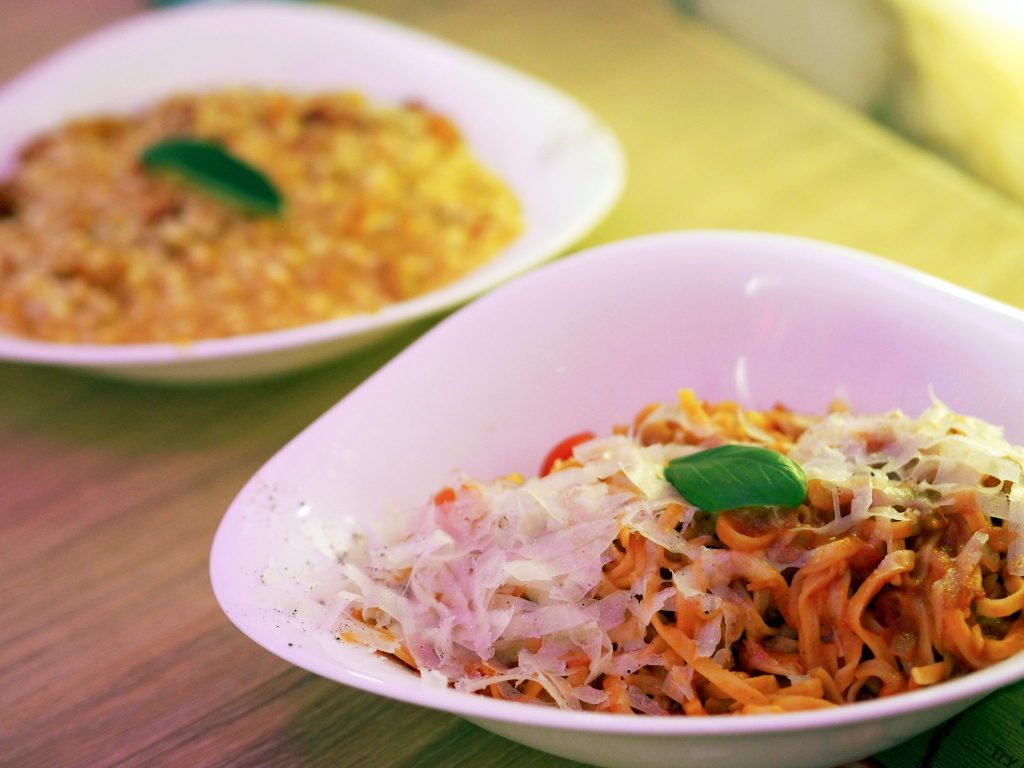 We found a great little spot to sit and ordered some drinks whilst we had a look at the vegan options for each station. Marius recommended that we try a range of the dishes to experience a little of everything, so we went for the Risotto Zucca Caramellata, the Pizza Con Cipolle Balsamic and the Funghi Bolognese.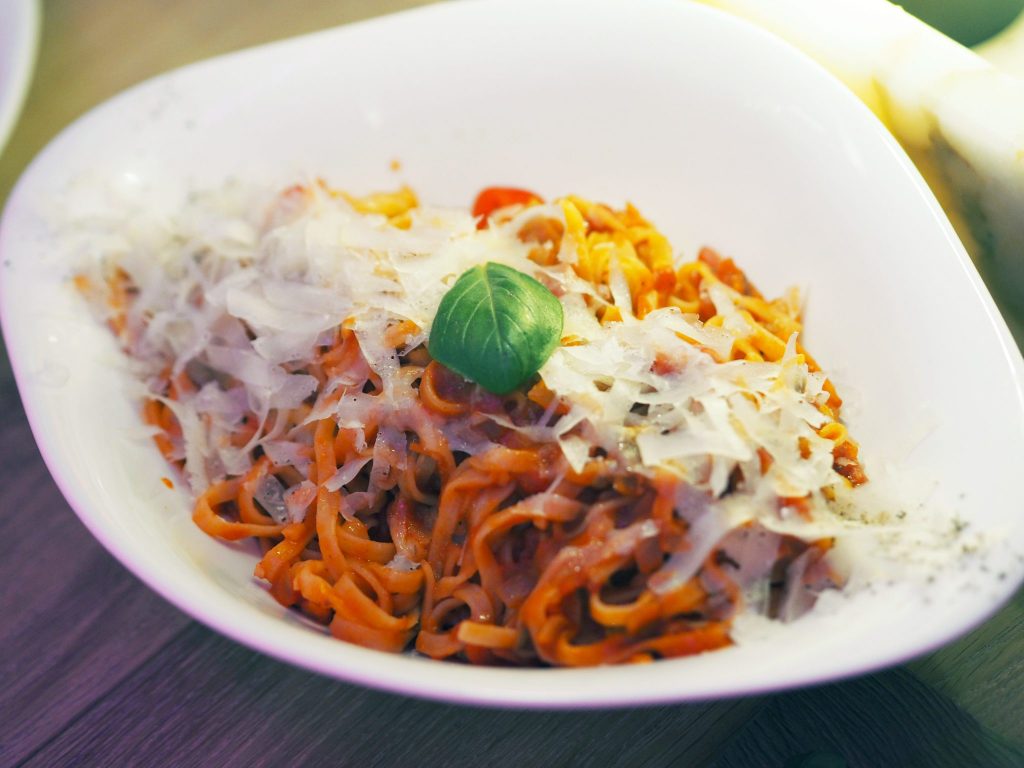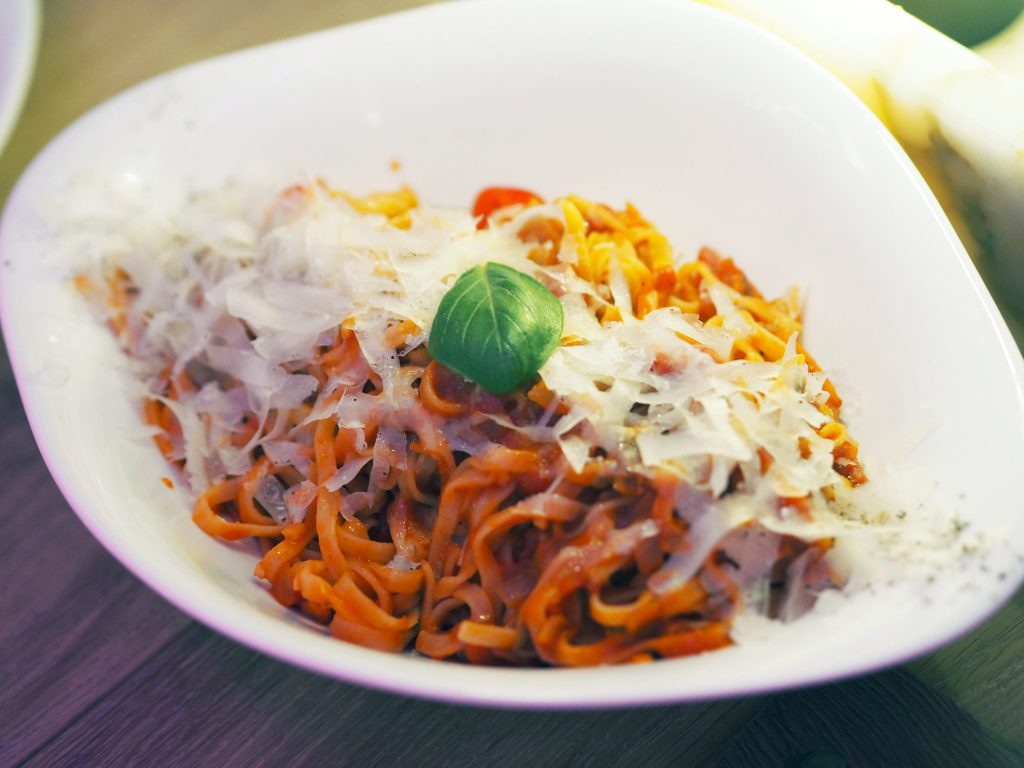 First up is the Funghi Bolognese, a delicious ragout made of mushrooms, carrots and celery in its very own homemade tomato sauce, with onions marinated in soy sauce and fresh herbs. This was probably my favourite of the three dishes we had. The pasta was cooked perfectly and the sauce was so fresh and delicious that I certainly didn't miss the fact that there was no meat in the dish.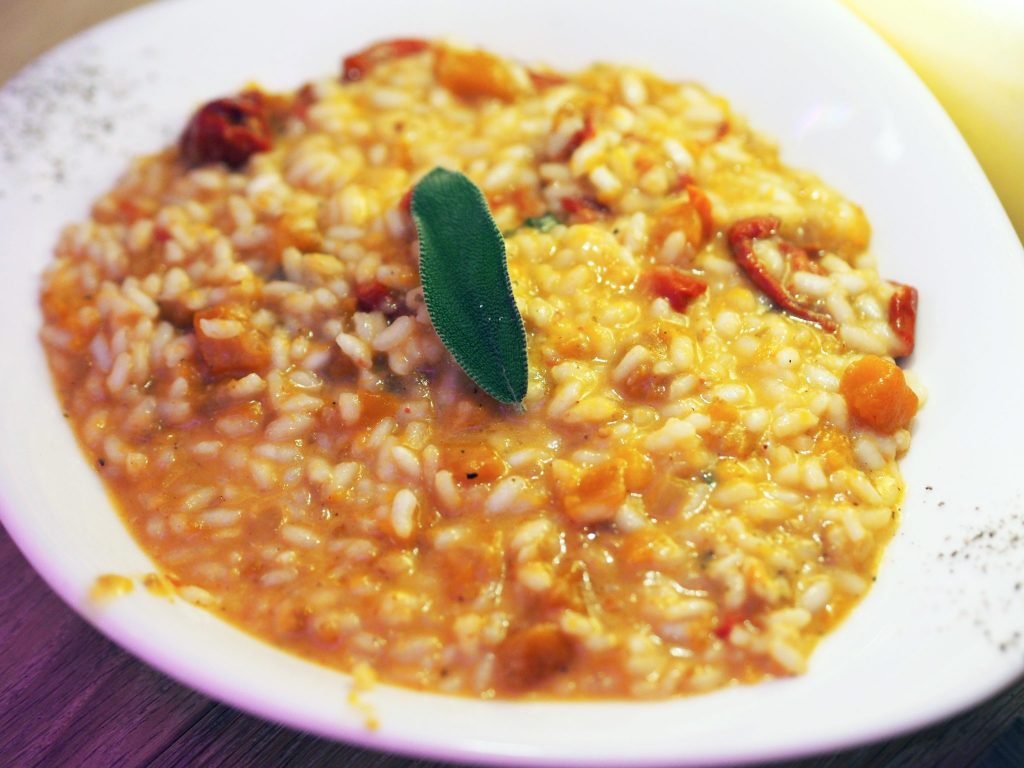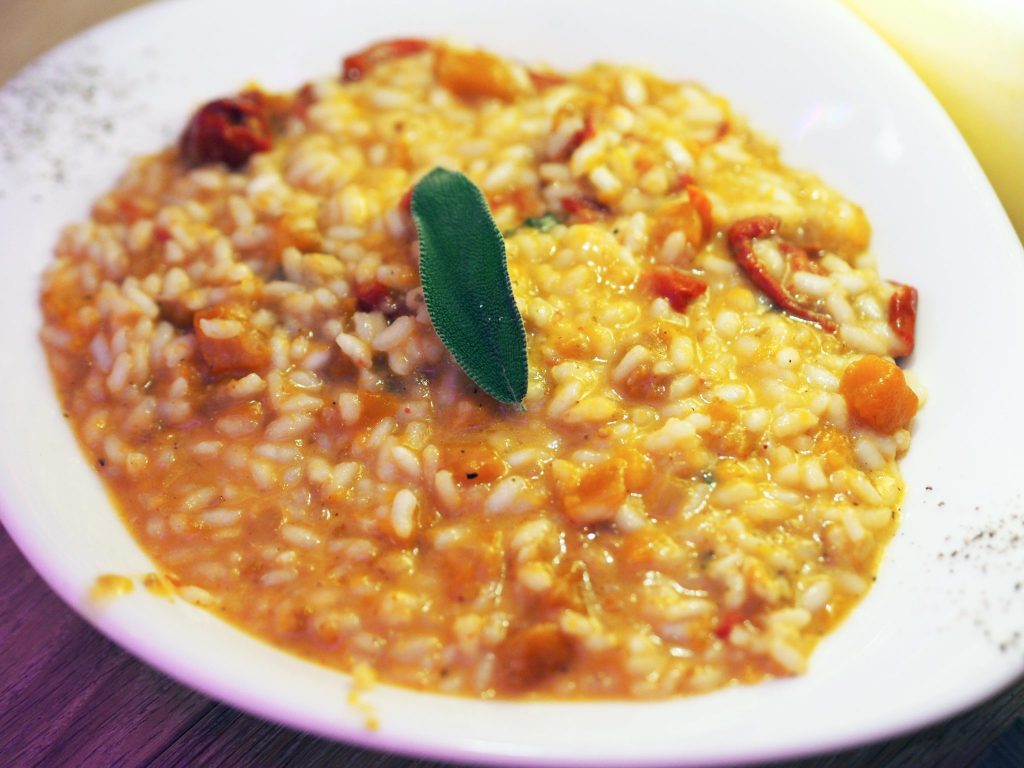 Next up is this Risotto Zucca Caramellata, which is just ideal food for the autumn/winter months as it is really hearty and warming. The dish is a combination of creamy risotto rice in a homemade Hokkaido pumpkin, orange juice and coconut milk sauce, with a hint of vegan white wine, ginger, sesame and lime. I would never put these flavours together myself but they really work; it is the perfect balance of sweet and savoury and actually one of the nicest risottos I have tried!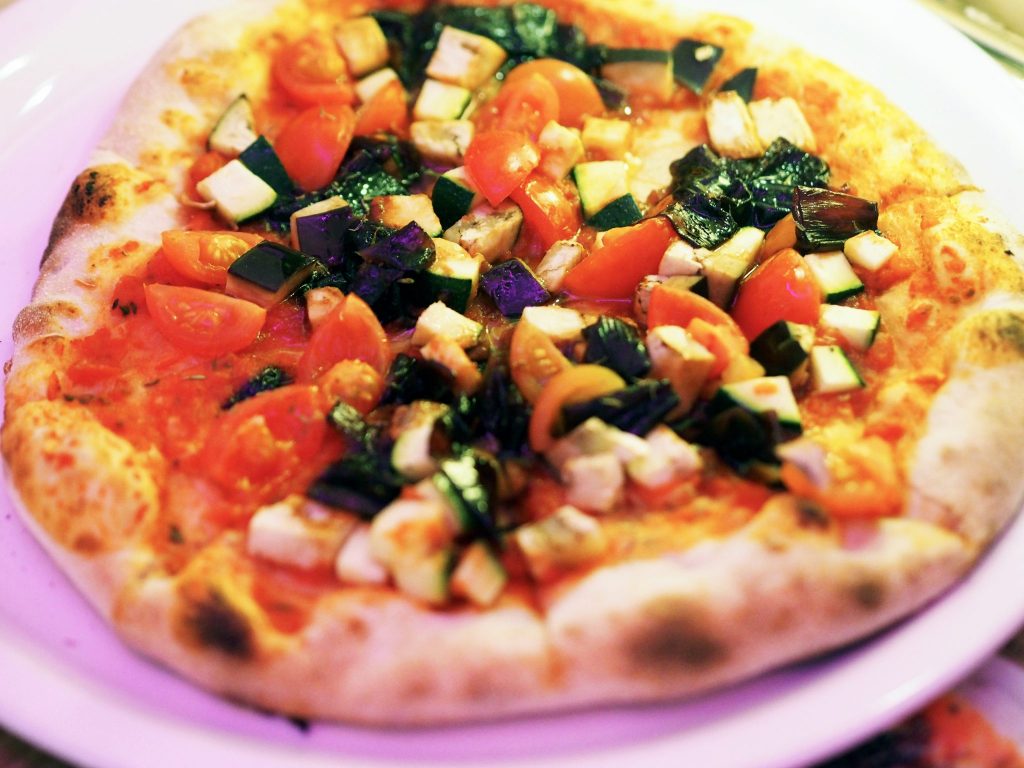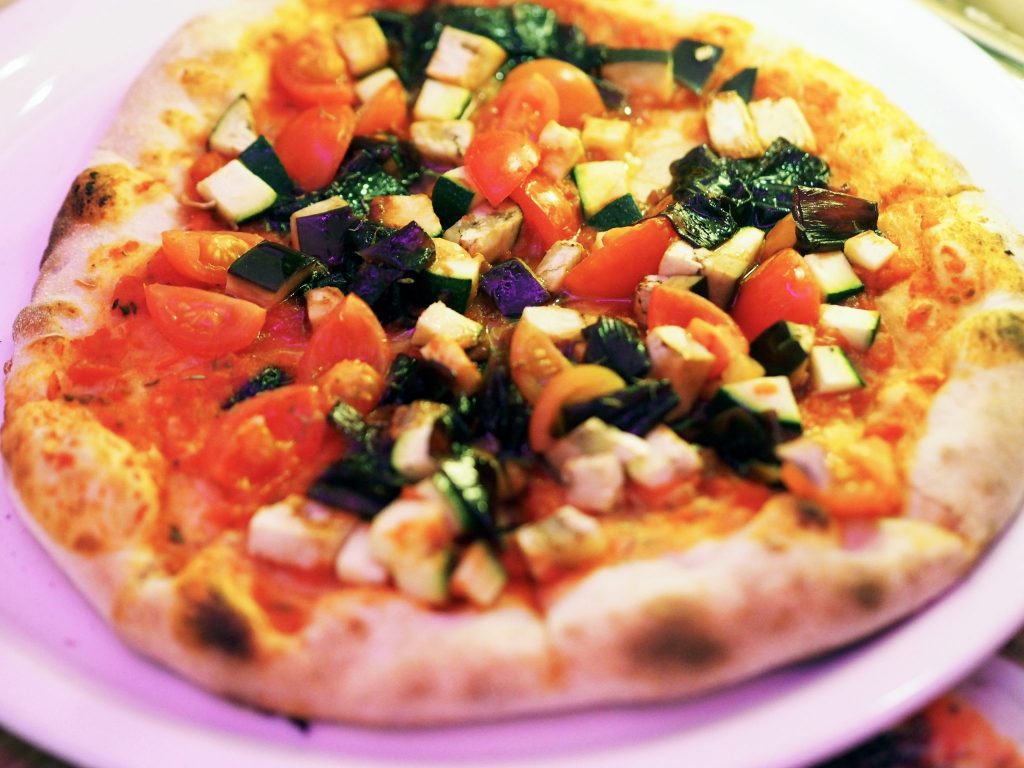 And finally we have the delicious vegan pizza – The Con Cipolle Balsamico. This has a homemade tomato sauce base, topped with fruity balsamic shallots, courgette, aubergine, fresh basil and rosemary. The crust is super light and very reminiscent of pizza I had in Rome. I love the chunky toppings and the balsamic just finishes the flavours perfectly.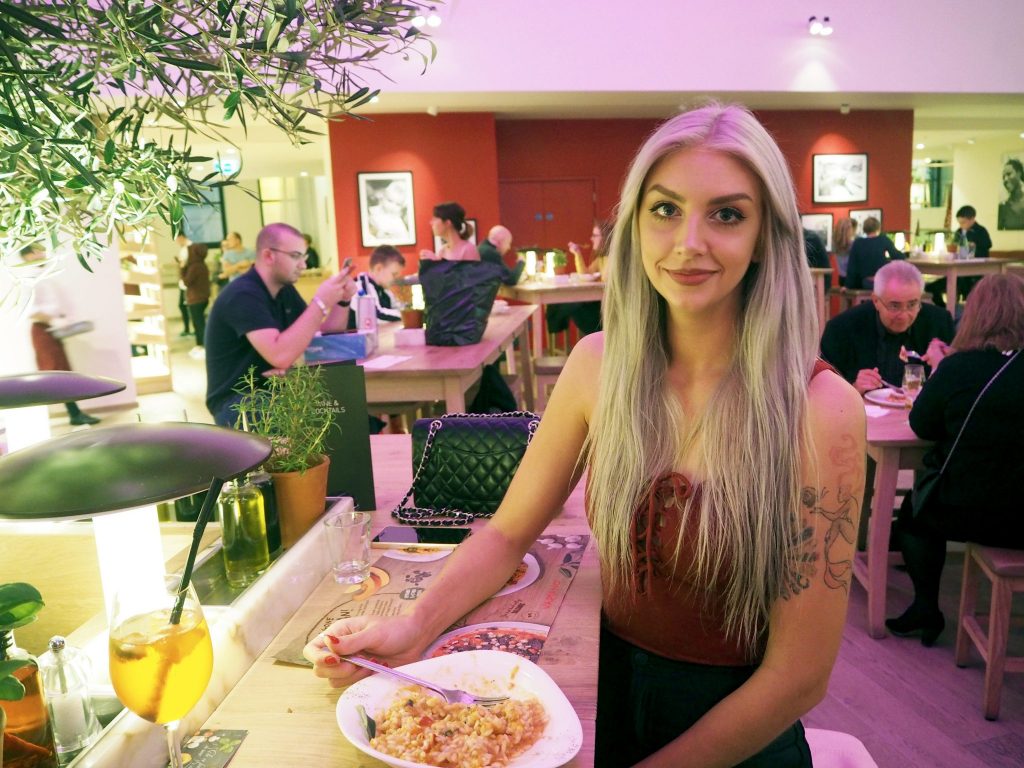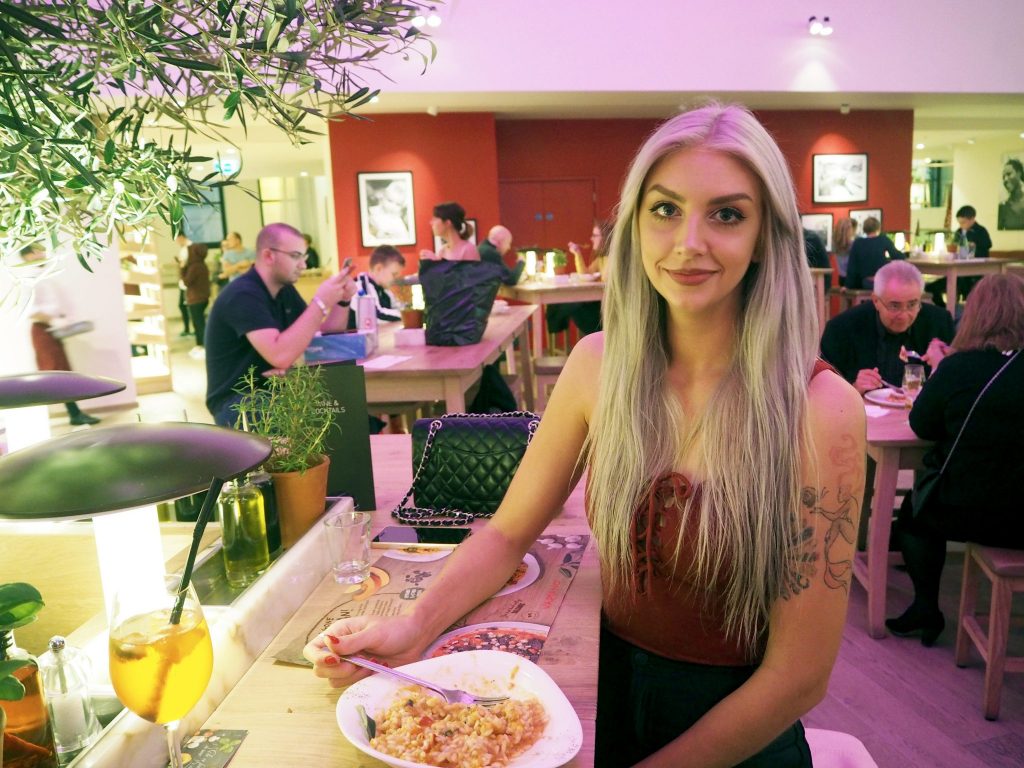 Overall the dishes were incredibly tasty and the whole restaurant experience was really enjoyable. Marius was very accommodating and made sure we had a great time right up until we walked out of the restaurant. The atmosphere and the way the food is prepared is just such a lovely way to dine, and I would highly recommend the restaurant to anyone who is visiting or lives in Manchester.
The vegan dishes were all so delicious; we even took our leftovers home to finish later on! I know more and more people recently who have made the decision to become vegetarian or vegan, and sometimes struggle to find restaurants that can accommodate their needs. Many of them simply take meat out of the main dishes, leaving diners with something that can feel quite incomplete, so it is great to know that some restaurants are creating dishes to suit those with dietary requirements, without making any compromise.
Whether you are vegan, vegetarian or just looking to try something new, I would definitely pay a visit to Vapiano and try out some of their incredible, fresh dishes. You can see their current specials here.
LL x
*This meal was gifted for review, all opinions are my own.