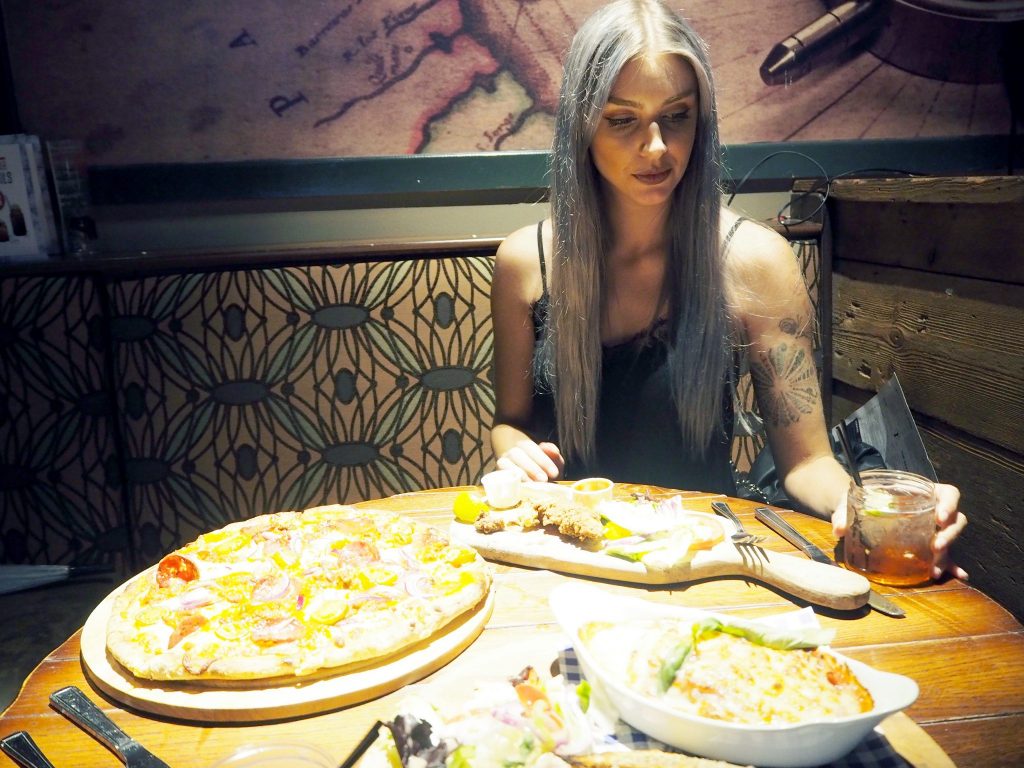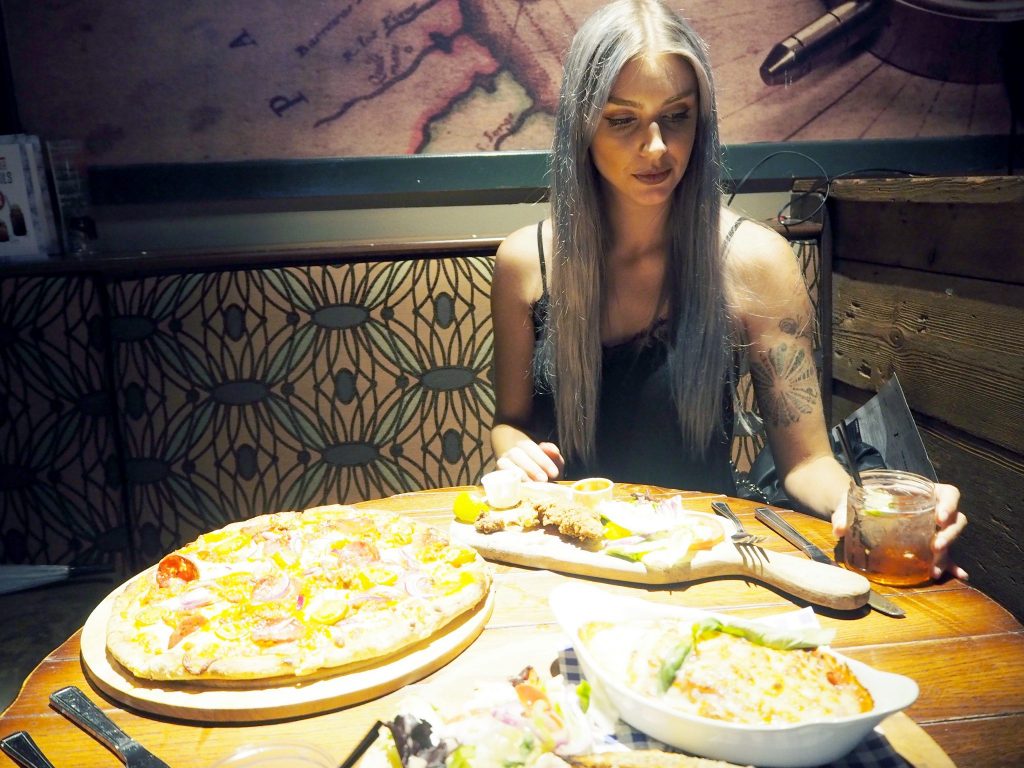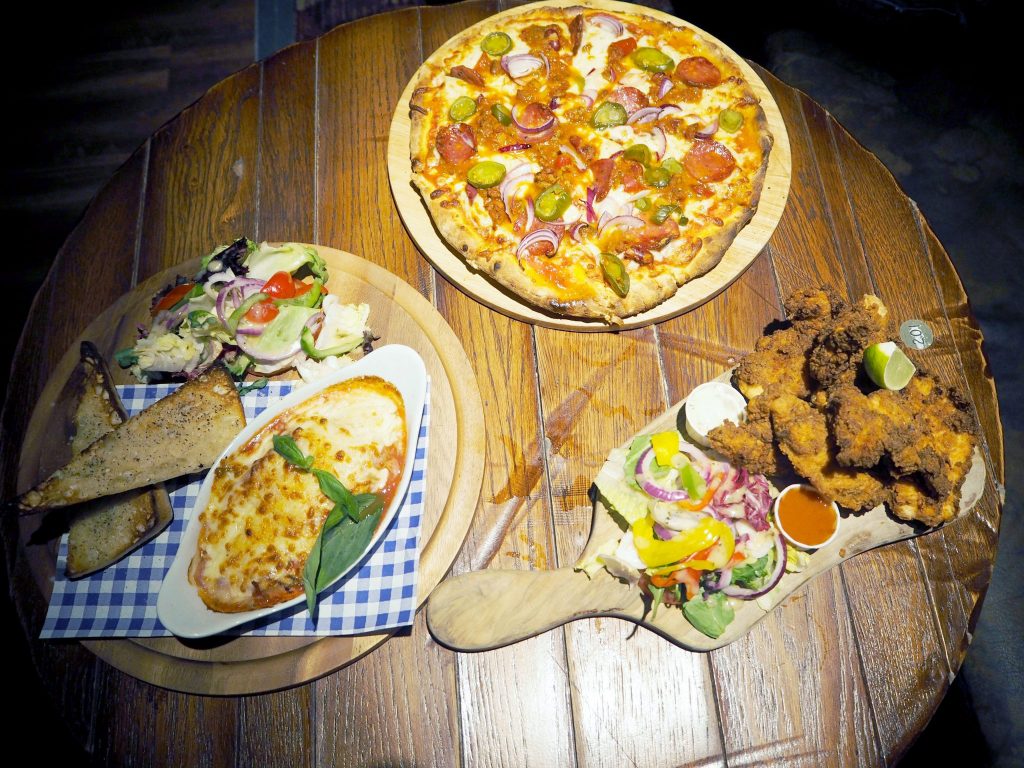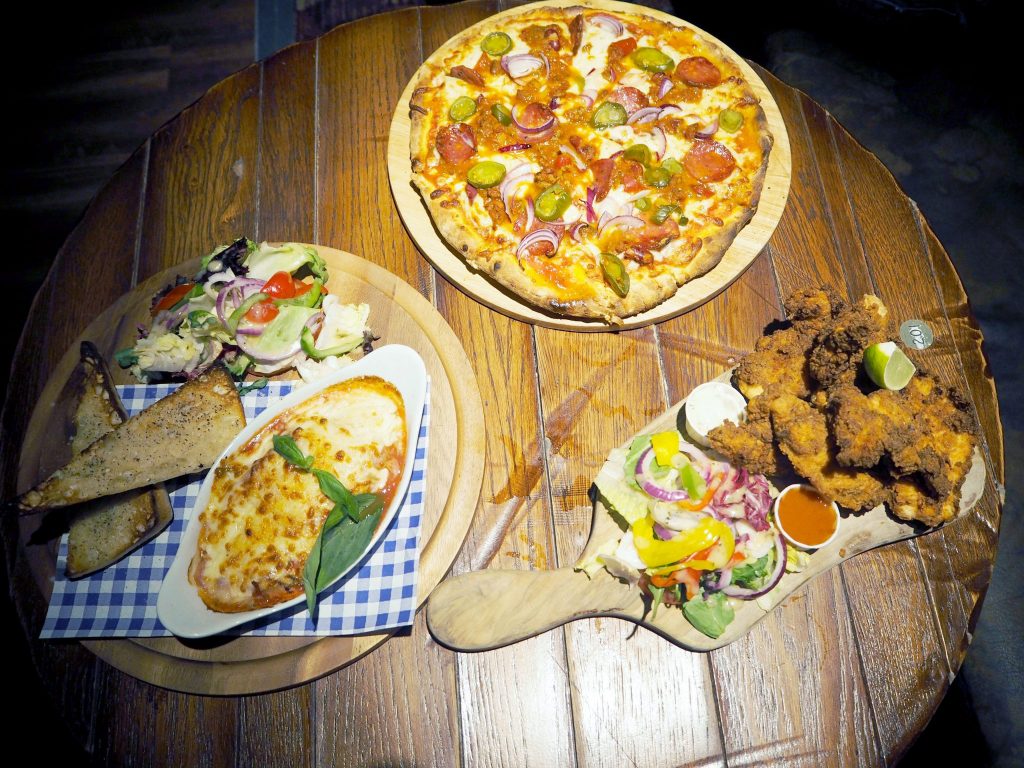 Last week I was kindly invited to try the new menu out at the Around the World in 80 Beers bar, which is located within Bierkeller, Manchester Printworks.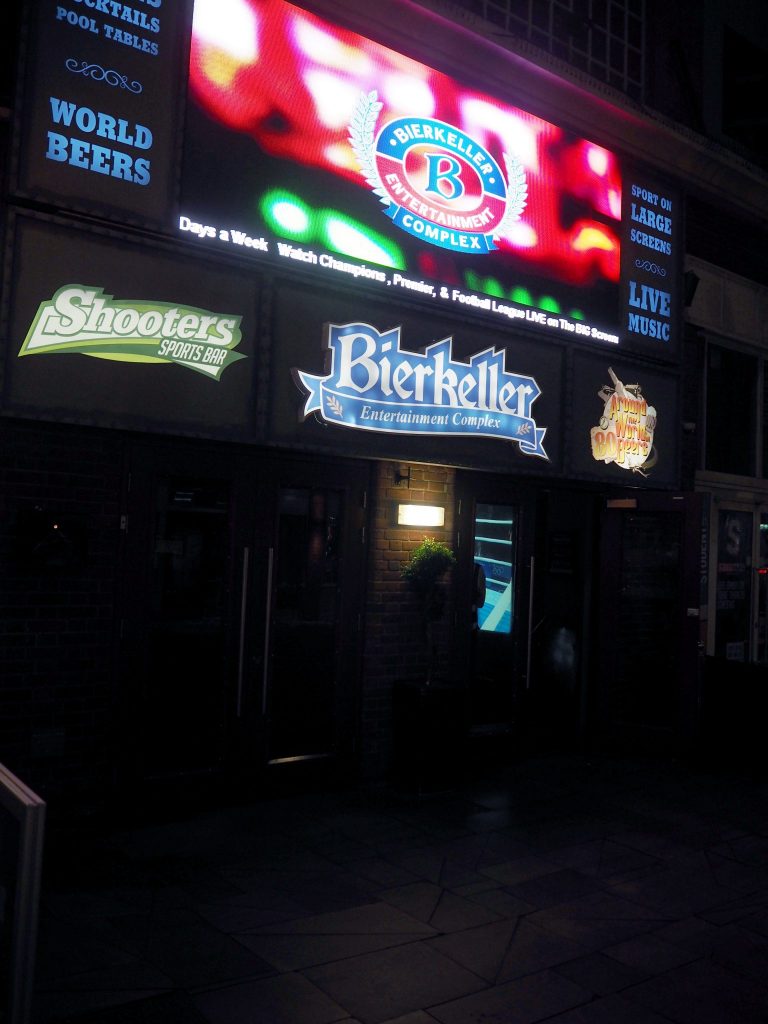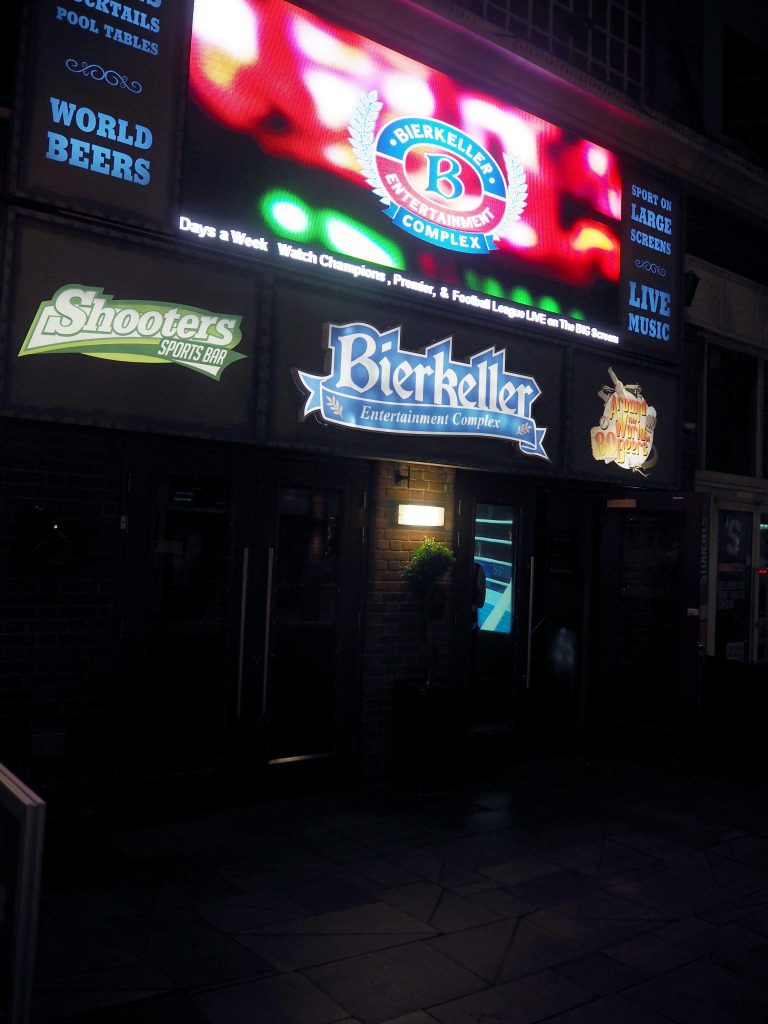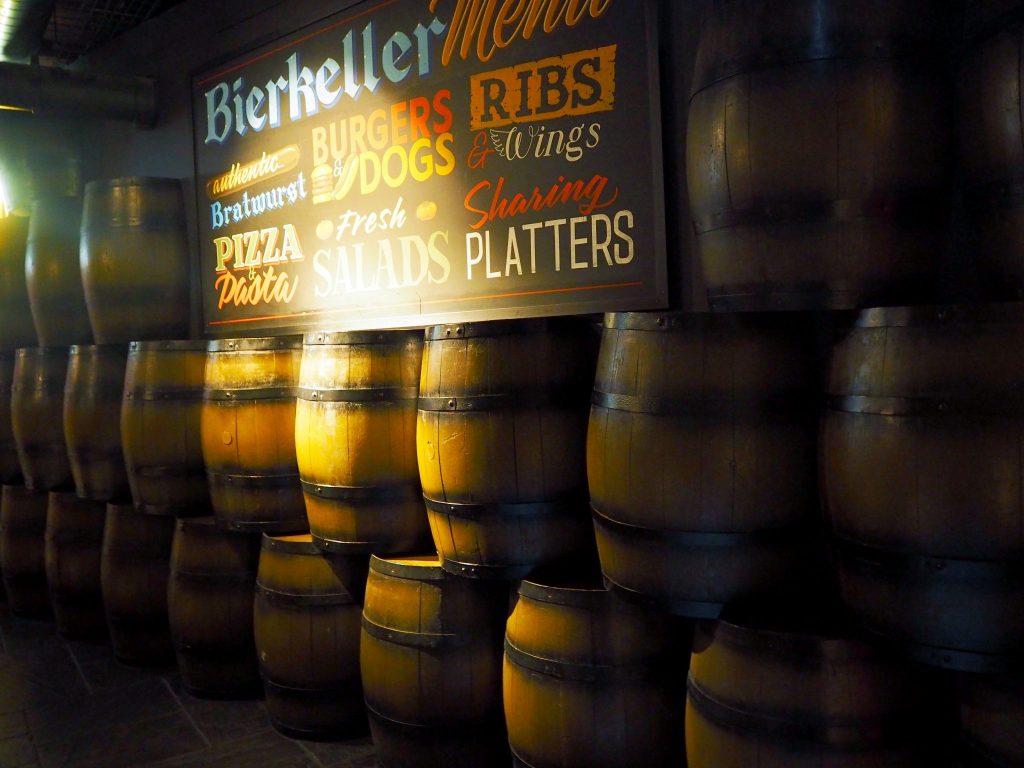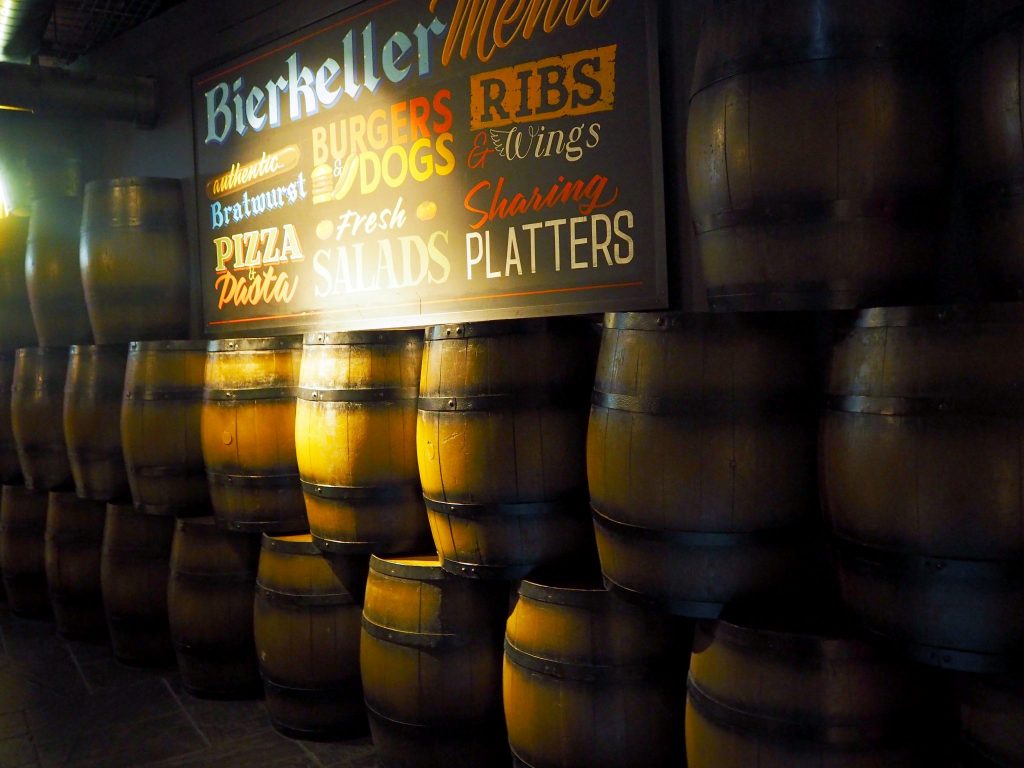 I have visited the Bierkeller a couple of times before, but hadn't actually been into the ATW bar, so I was looking forward to seeing what they had to offer.
The Printworks is located very centrally in Manchester, nearby to Victoria Train Station and situated right next to The Arndale shopping centre. This makes it easily accessible and super handy for people travelling into town for a night out, as well as those spending the day in town and looking for a bite to eat and a drink. The ATW bar also has some great weeknight deals on, so it's ideal for those who work in the city centre and are looking for a bite to eat and some post-work drinks.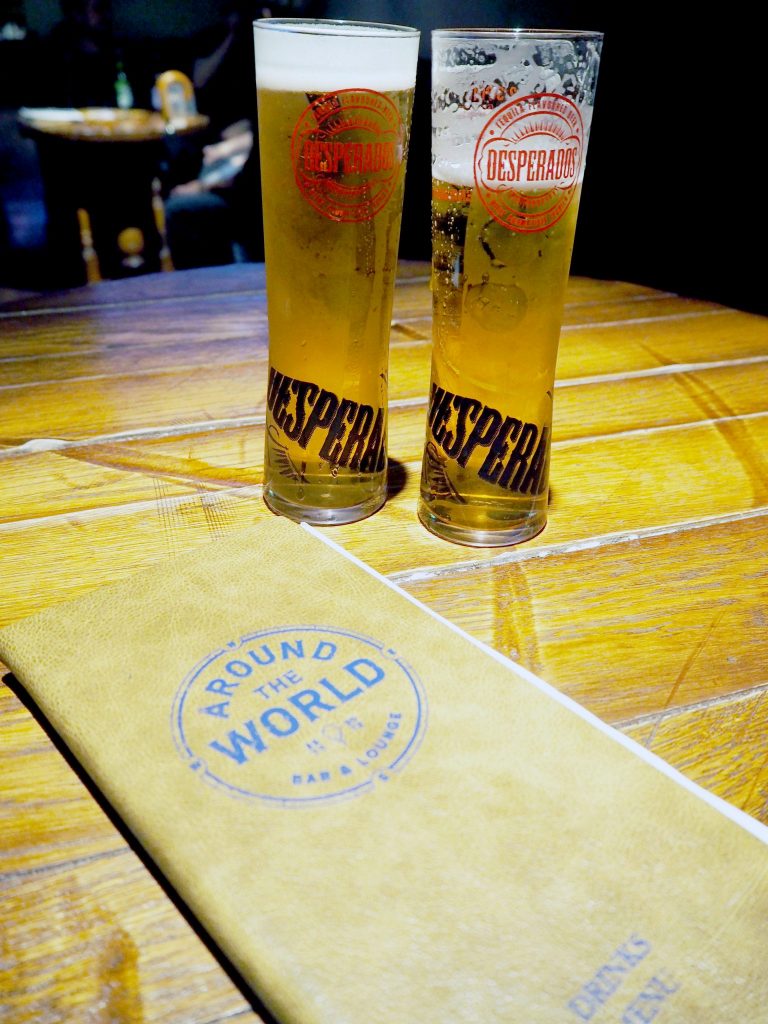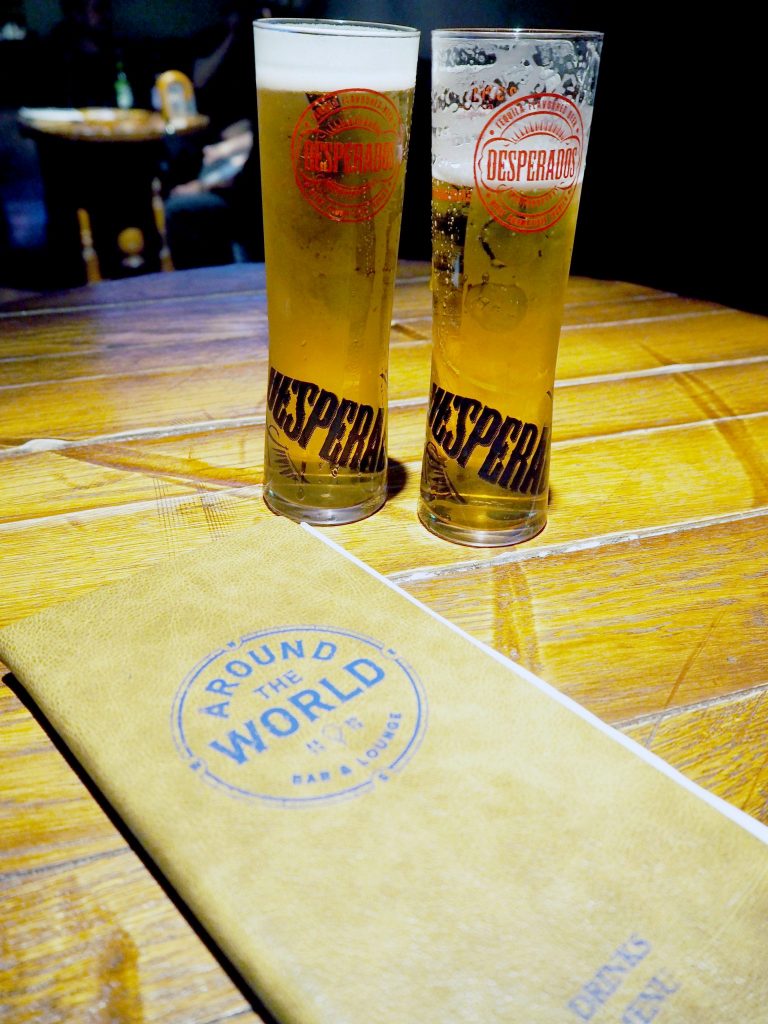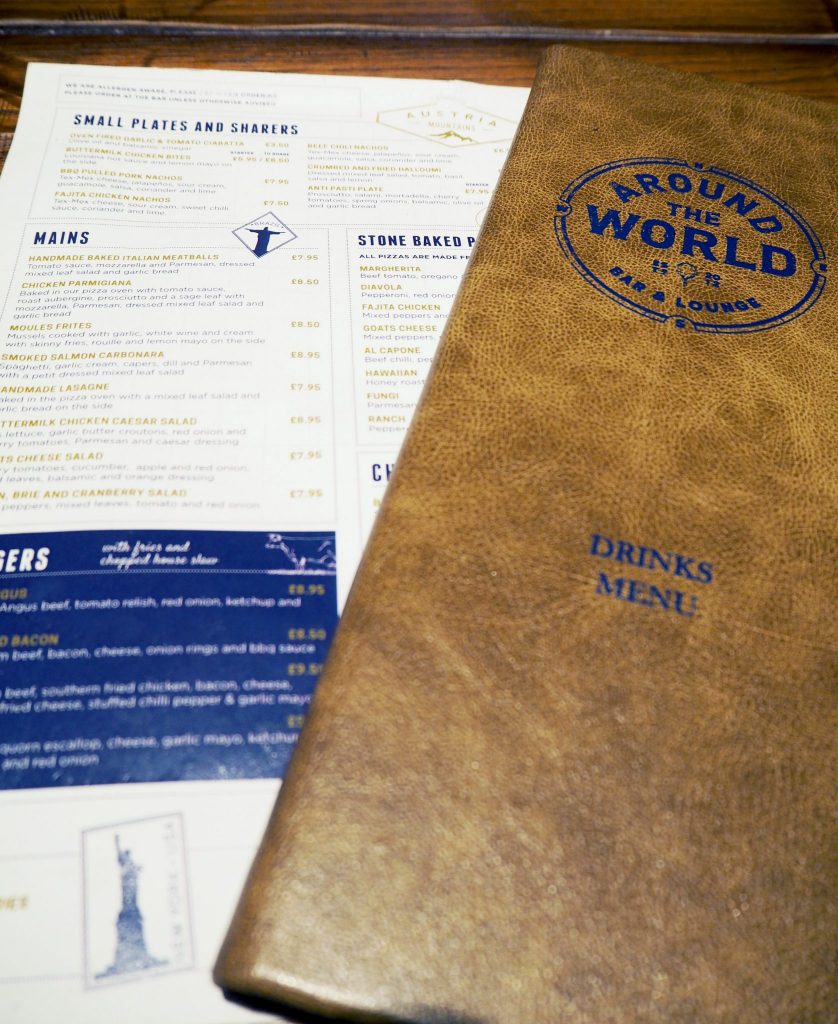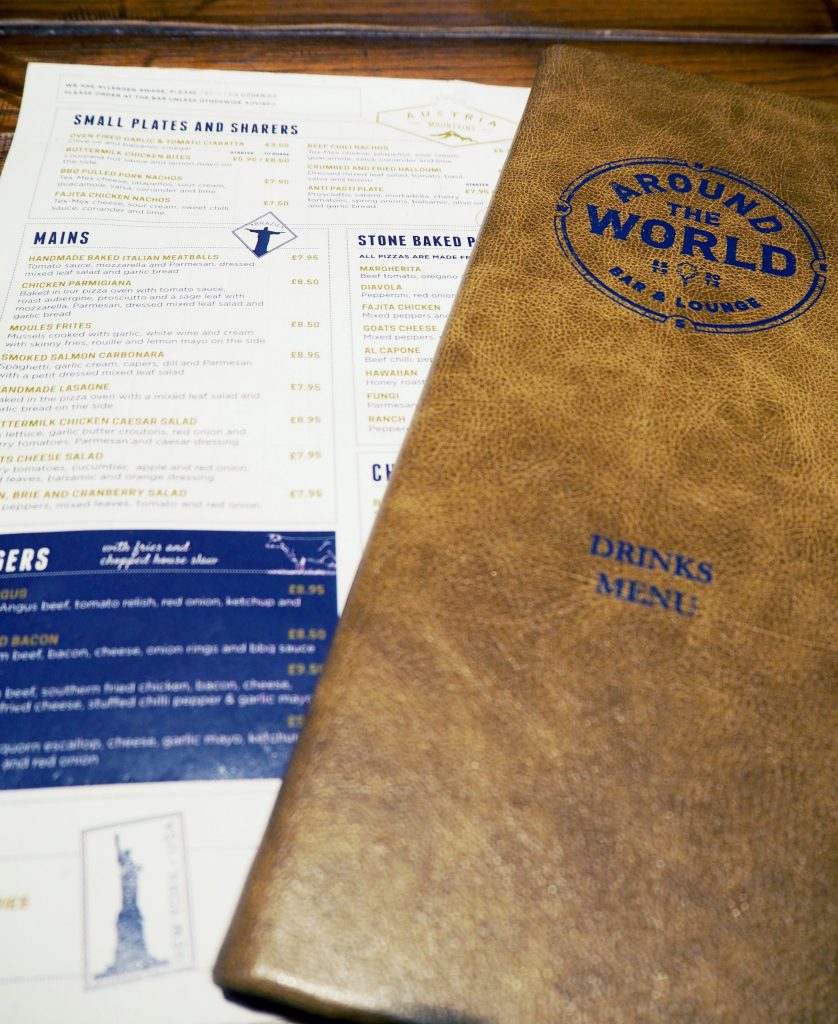 Upon arrival the bar staff were really friendly and helpful, despite it being quite busy with couples and small groups wandering in for some early evening drinks. The bar has an incredible selection of beers, as well as cocktails, spirits and wine. We started by ordering a couple of Desperados whilst we perused the menu – I have only ever had this from a bottle or can, so I was eager to try it from the tap – served in a schooner (2/3 pint)!
The food menu itself has quite a variety, reflecting the around the world theme, so we tried to select a range of dishes to get a good picture of the different types of meals on offer. After much deliberation we decided on a sharing portion of Buttermilk Chicken Bites, an 'Al Capone' pizza, and Chicken Parmigiana served with garlic bread and side salad. The bar has quite a casual atmosphere – you order food and drinks at the bar and the staff will bring food over to your table when it is ready.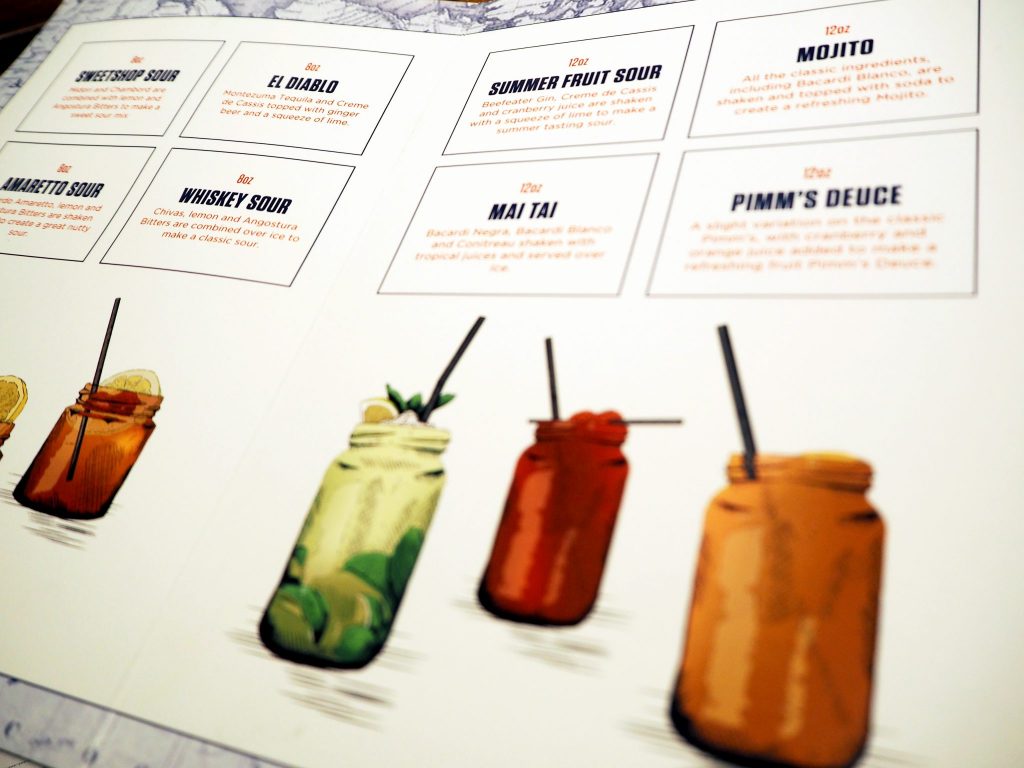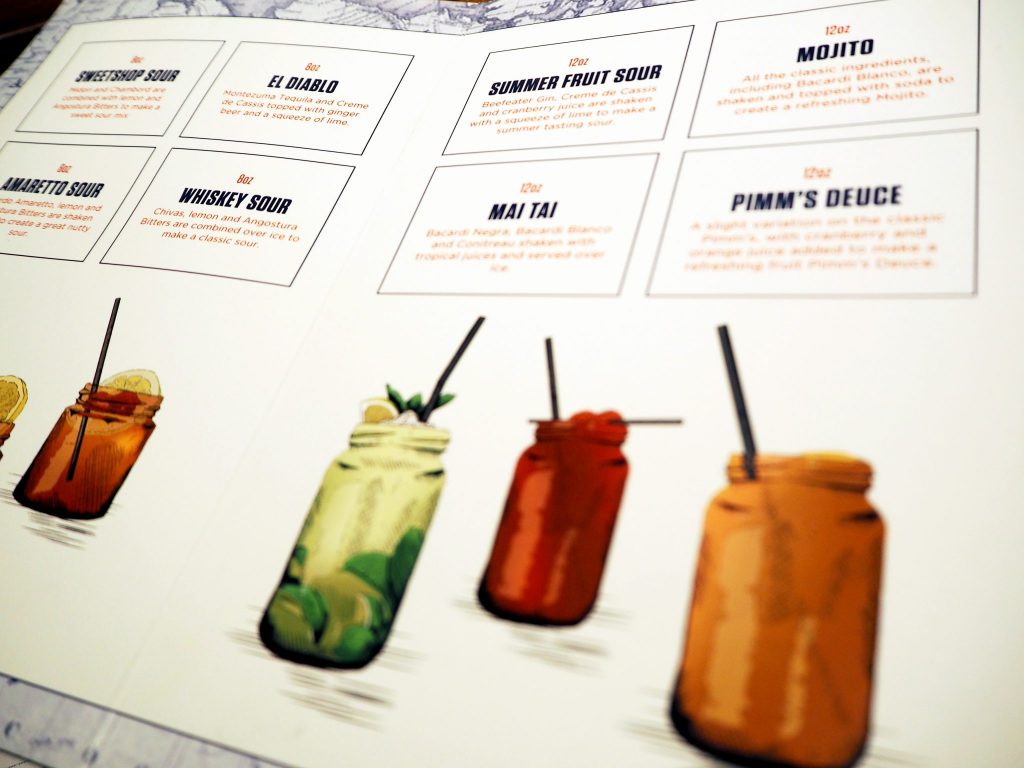 The schooners of Desperados went down a little too easily! I find this a perfect summer drink; something to quench your thirst, quite light and not too filling. I would definitely recommend trying it if you haven't already. Whilst we were waiting for the food to arrive we ordered some cocktails from the Jam Jar cocktail menu. I had the Amaretto Sour and Jonathan had the Whiskey Sour. Both are short drinks, and these ones were quite strong – if you're looking for something sweet I would recommend one of the longer Jam Jar cocktails or something from the main menu, but it was ideal for what I was looking for.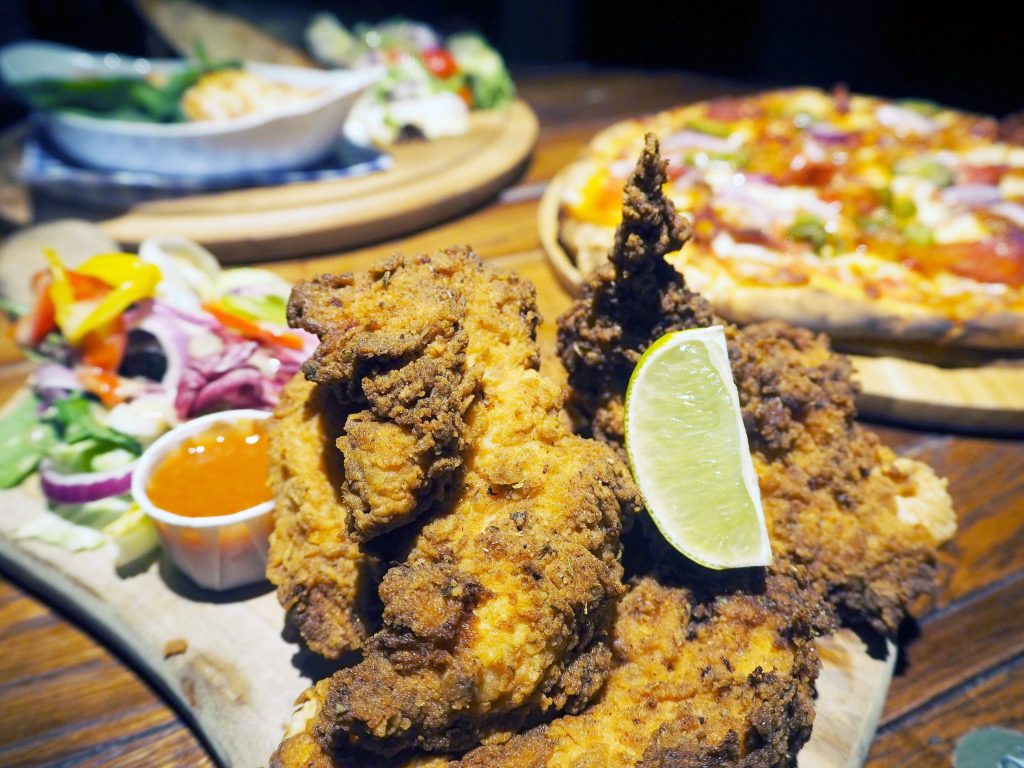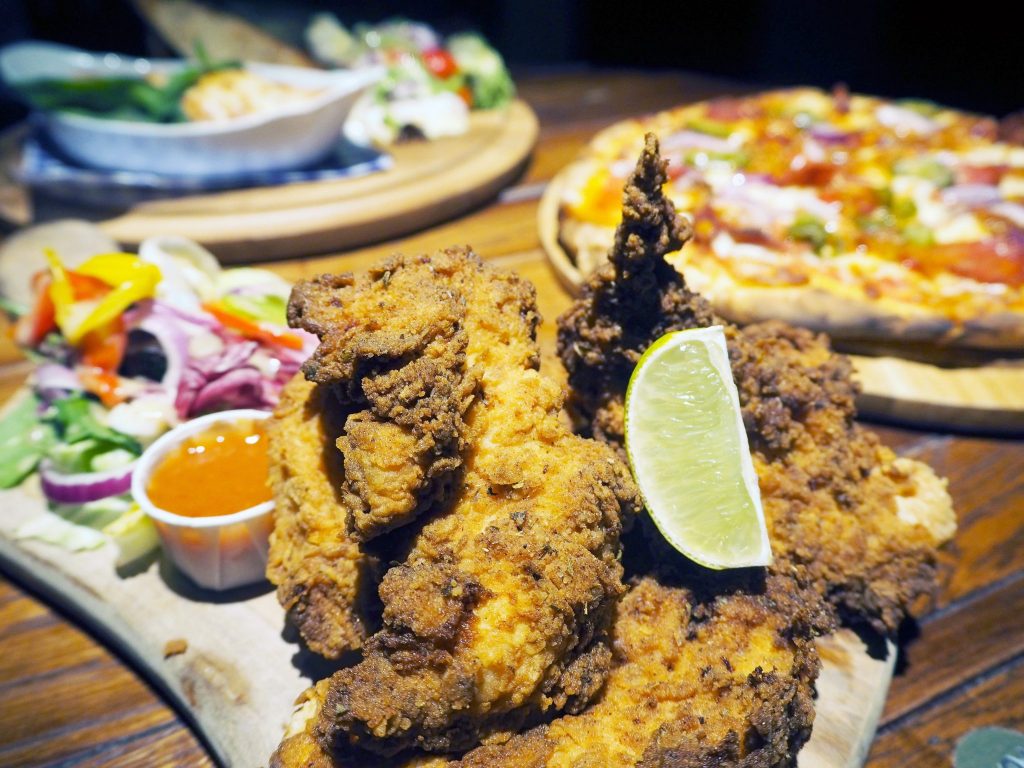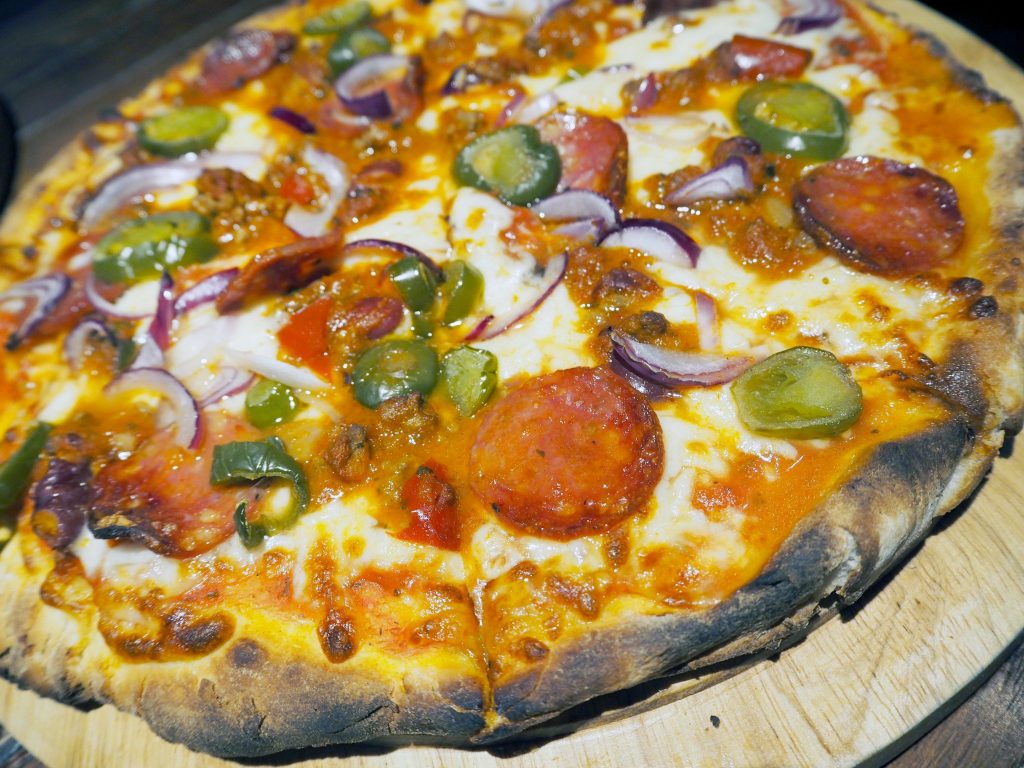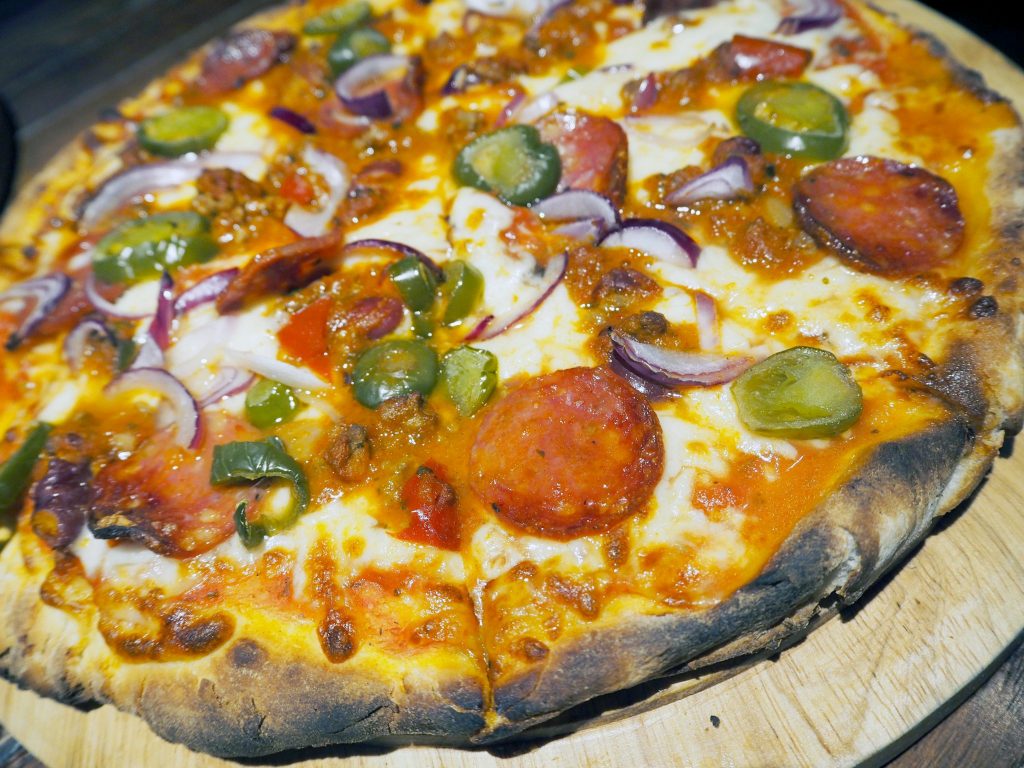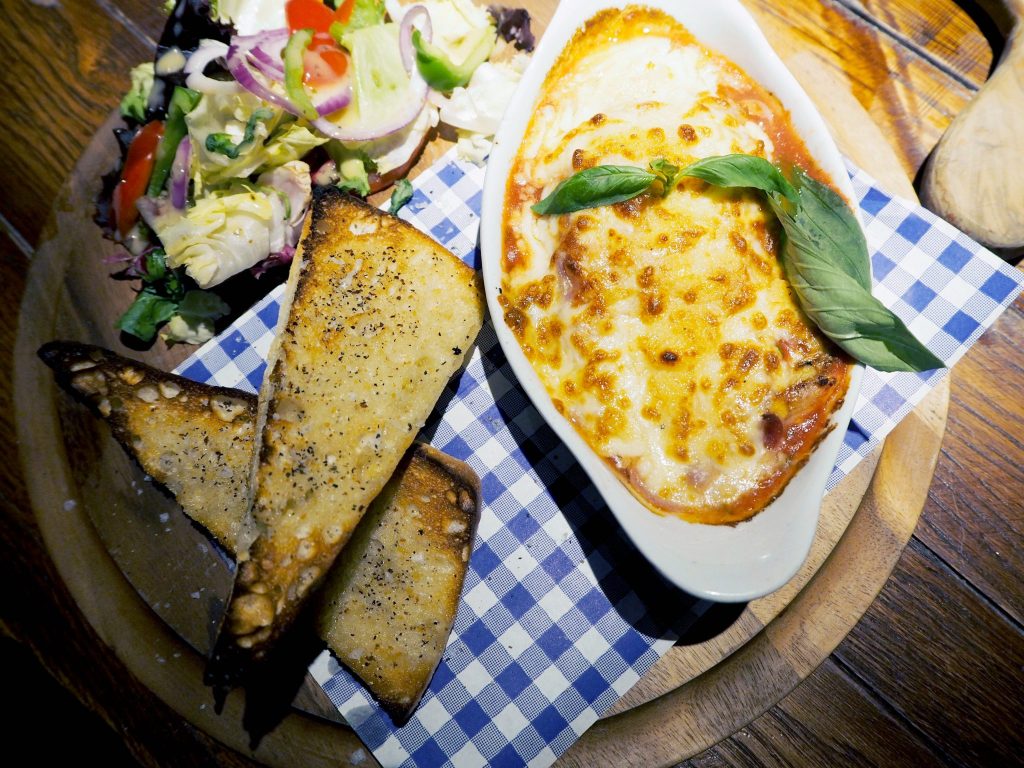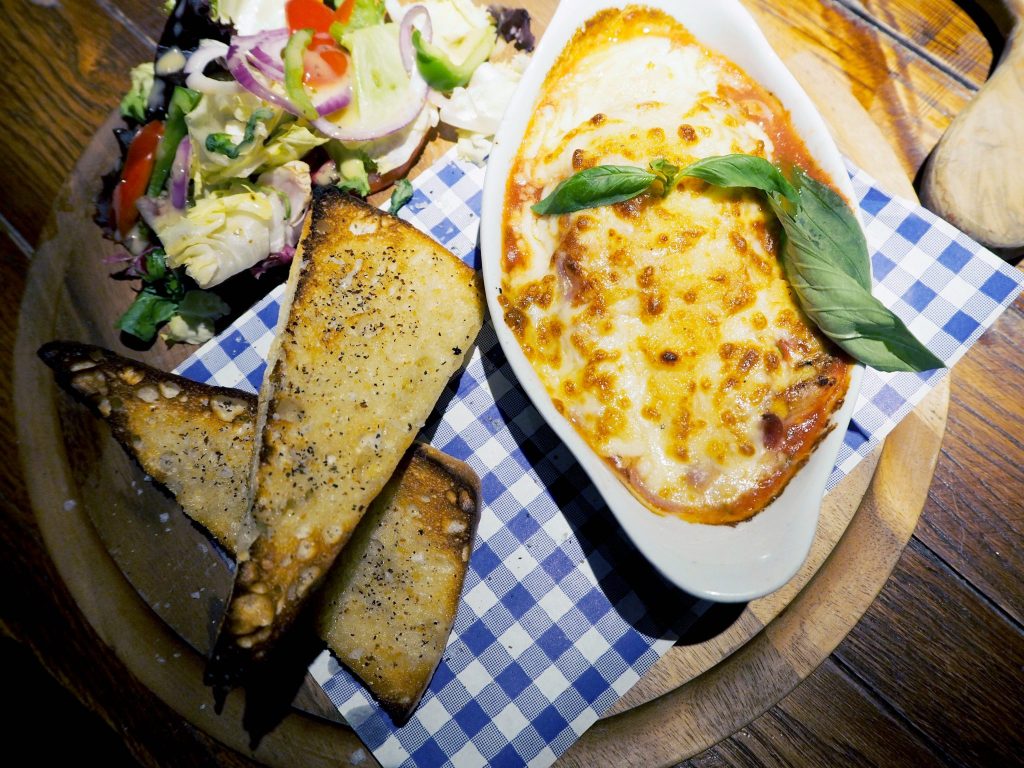 The food arrived quite quickly after putting our order in – just enough time for a chat and a drink before we had piping hot food placed in front of us. Upon first impressions, the portions are very generous and everything looked great, the pizza especially! We had the buttermilk chicken as a starter between us – the pieces were much bigger than anticipated  (definitely bigger than 'bites') so it is great value for money. The chicken pieces were large chunks of meaty chicken breast, which I loved as some places do use reformed chicken or cheaper tasting meat for this sort of dish. Next we moved onto sampling the pizza and the chicken parmigiana. The pizza was my favourite part of the meal – the homemade crust isn't too thick, but enough to hold the generous layers of cheese and toppings. There's quite a selection of pizza flavours on the menu so you are sure to find something to suit your taste. And finally, the chicken parma was also delicious – my only thought was that I would have liked more aubergine, but that is personal preference. Overall it was really tasty and felt very homemade.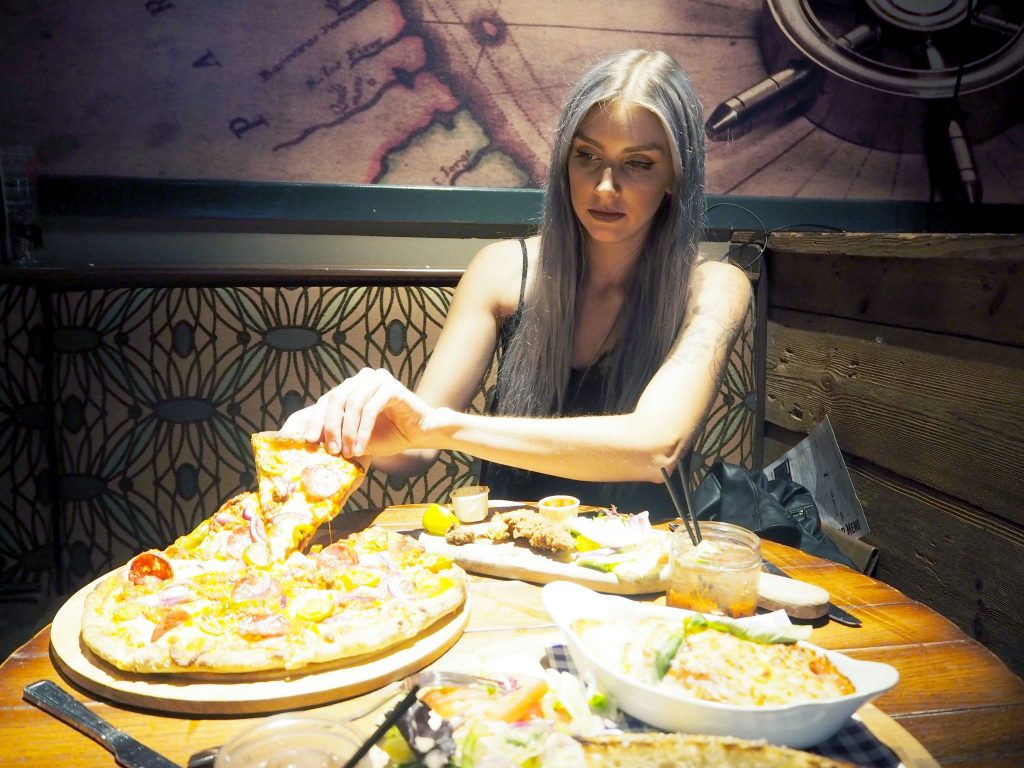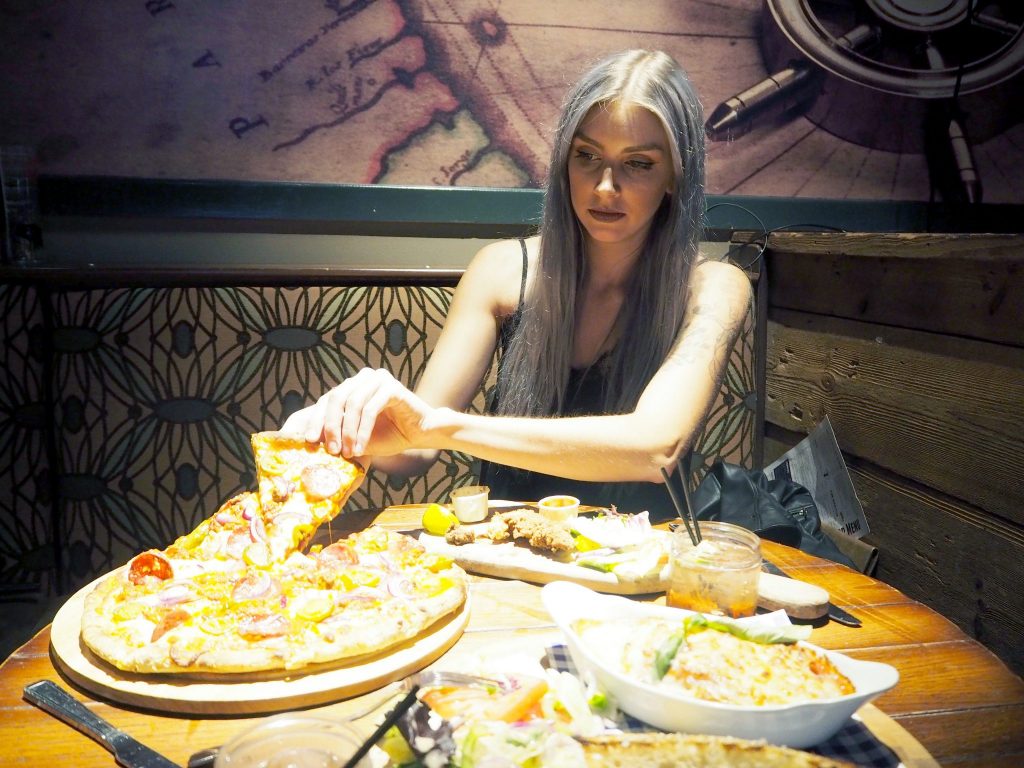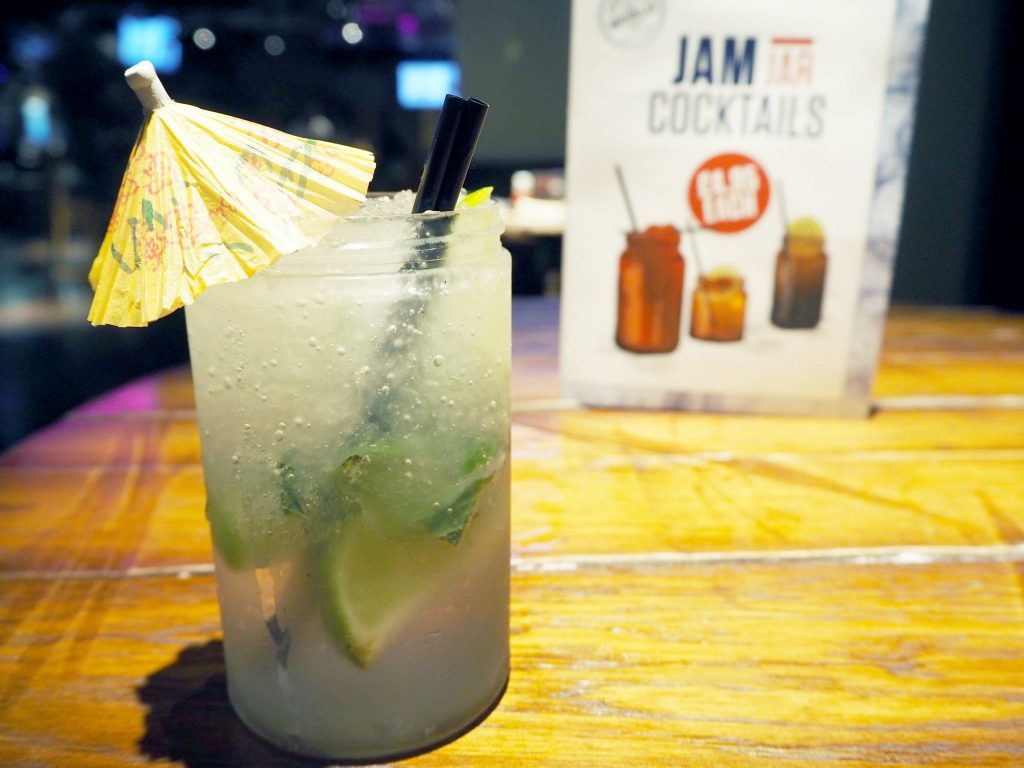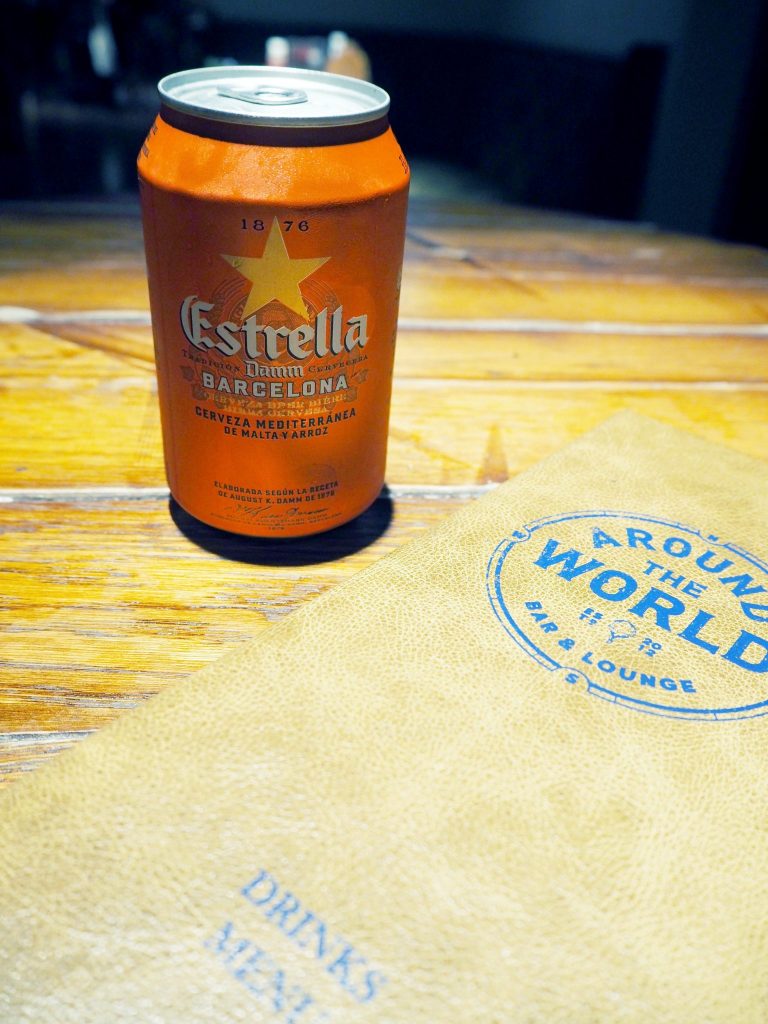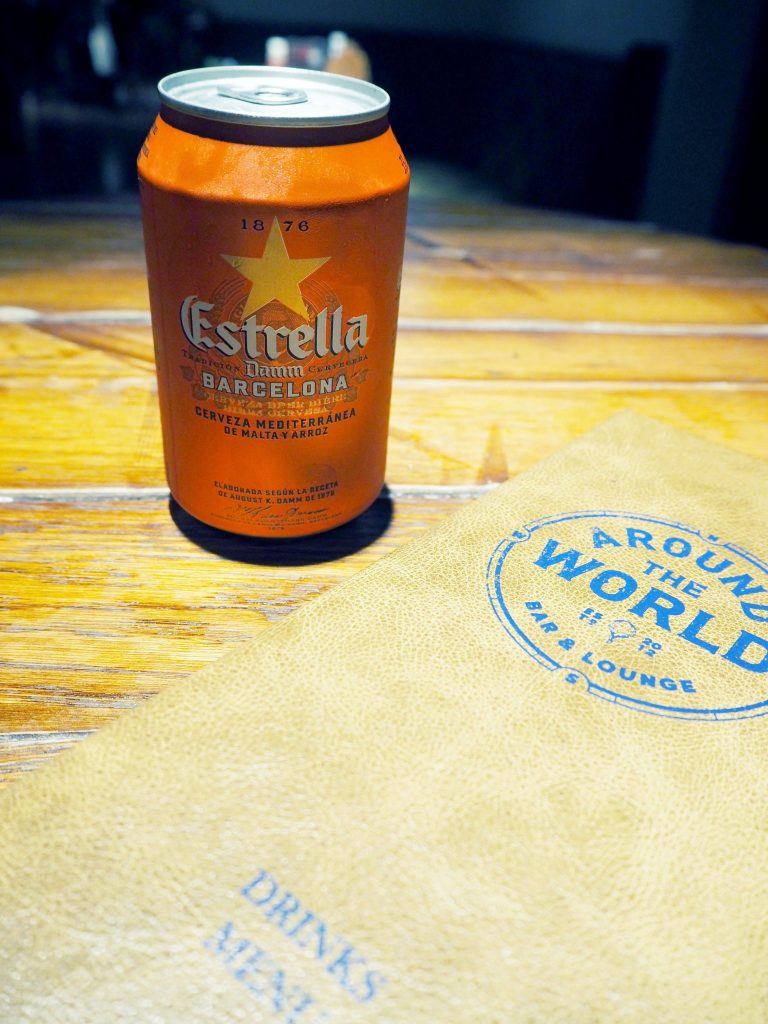 To wash the food down we finished with a final drink. I had the Jam Jar Mojito and Jonathan had a can of Estrella. The drinks menu choices are just incredible so I will definitely have to go back to try out some more of the beers and cocktails!
Over all this was a great experience, and for those who live or work in the city this bar is a great little spot for some tasty food and a huge selection of drinks. Check out ATW bar's Facebook and Twitter for up to date food and drink deals, and of course their website for all of the menu's, events and contact details. I love the concept of the bar and think it is a great idea to offer such a selection of food and drinks from around the world.
If you are going to pop by then I would highly recommend the fresh stone-baked pizzas and an ice-cold beer from their huge selection – my favourite is currently the schooner of Desperados! If you are heading there with friends, they also offer a 'Half Suitcase' or a 'Full Suitcase' package of beer from different regions of the world which is an awesome idea and a great way to sample a selection of their offerings!
Have you tried the Around The World bar yet? What would you order from the menu?
LL x
Are you following me on Instagram?