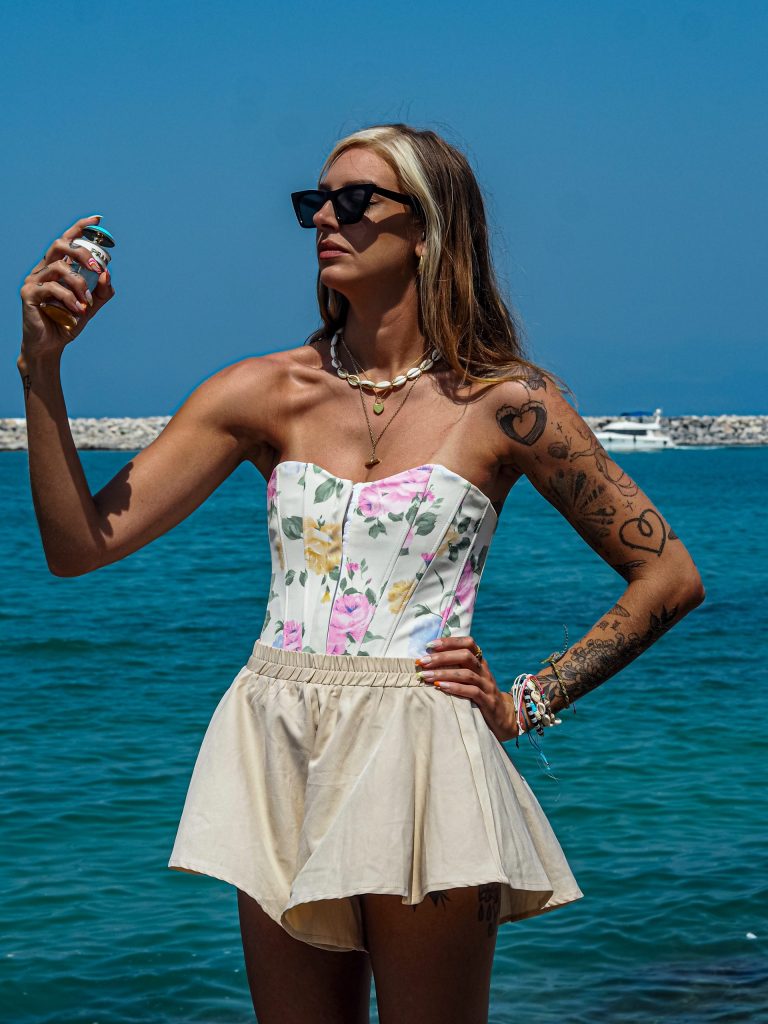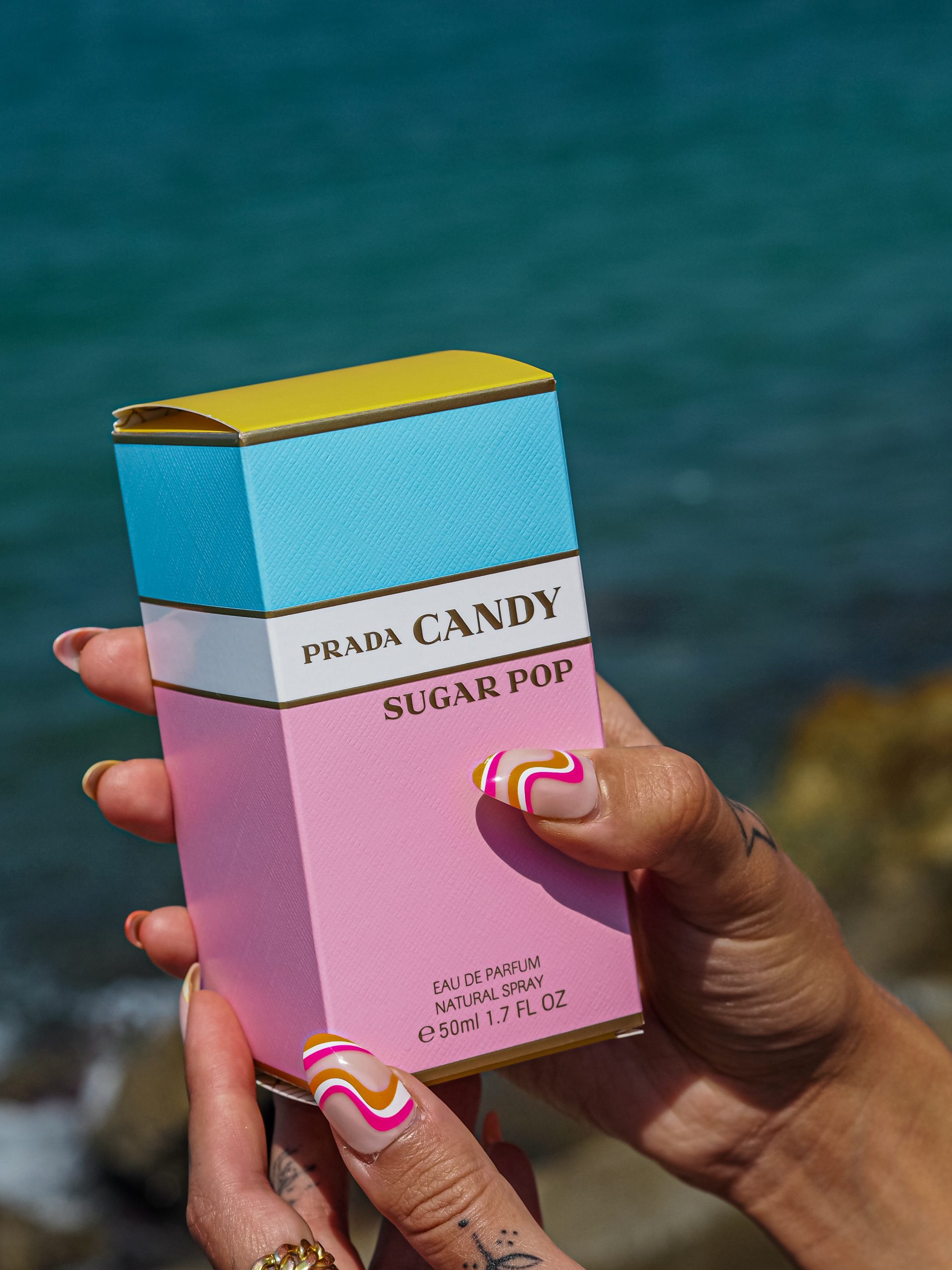 Prada Candy Sugar Pop
Prada Candy Sugar Pop has been one of my go to fragrances this summer. I was kindly gifted this bottle from Perfume Direct, and have been wearing it ever since. I absolutely love when you consistently wear a scent over a period of time, then that specific smell always takes you back to memories from that time. This came on holiday with me and I have some great memories attached to this scent already.
About The Product
Prada Candy Sugar Pop is a Floral and Fruity fragrance. It channels a sweetness and playful nature, inspired by the scent of candy. The fragrance opens with green bergamot and bright red apple, setting a youthful and energetic tone. It then develops into a floral heart of white peach and mahonial, a floral note that has a sweet and cotton-candy-like scent. The base notes consist of vanilla, caramel, and musk, which add depth and sensuality to the fragrance. Prada Candy Sugar Pop is known for its moderate to heavy sillage and long-lasting properties, making it a suitable choice for those who want a fragrance that lasts throughout the day. The combination of sweet and musky notes creates a playful yet sophisticated aroma that is versatile and can be worn for many occasions.
Fragrance Type:
Floral
Fragrance Notes:
Top notes: Red Apple, Citruses, Bergamot Leaf and Bergamot
Middle notes: White Peach and Floral Notes
Base notes: Vanilla and Caramel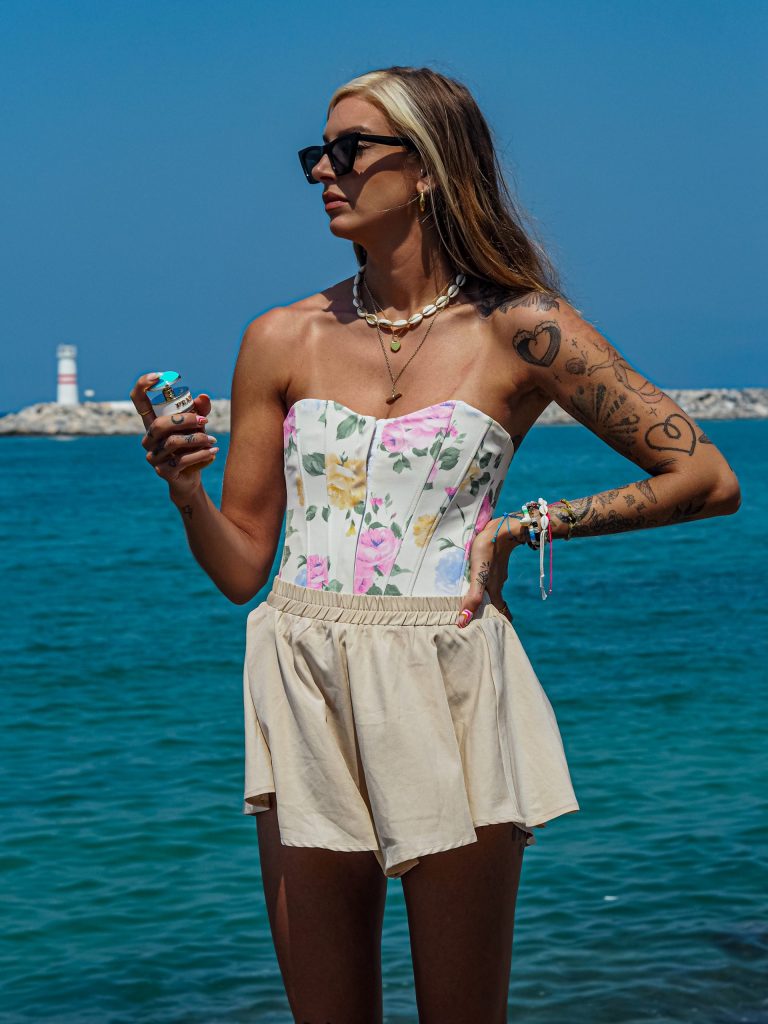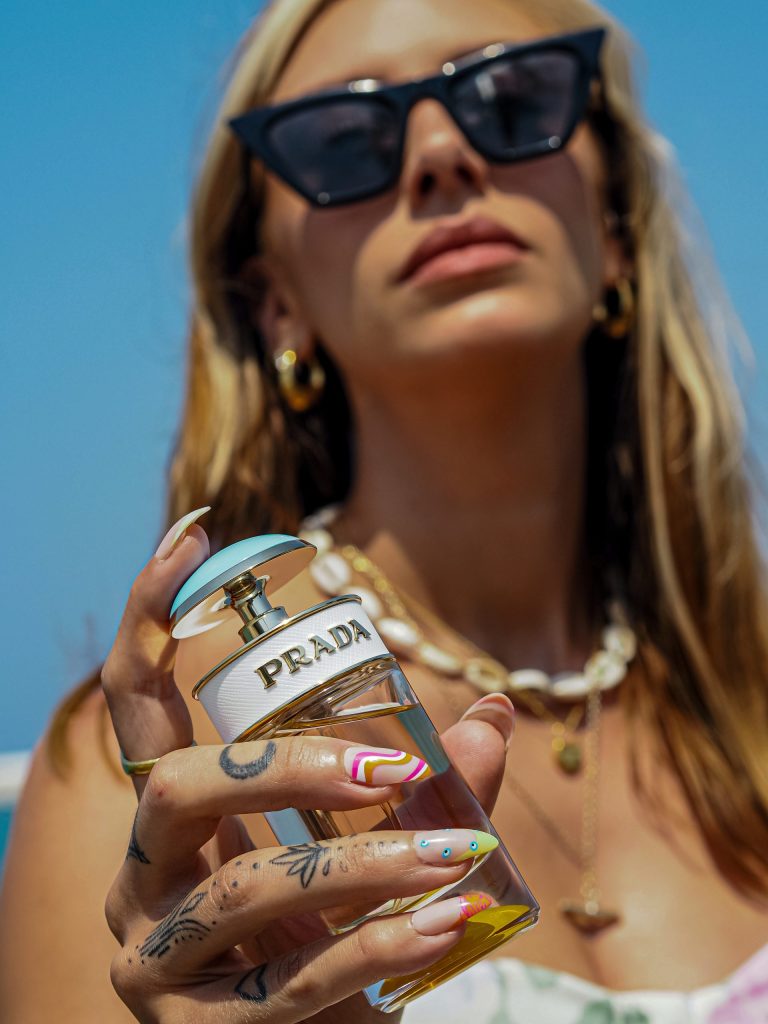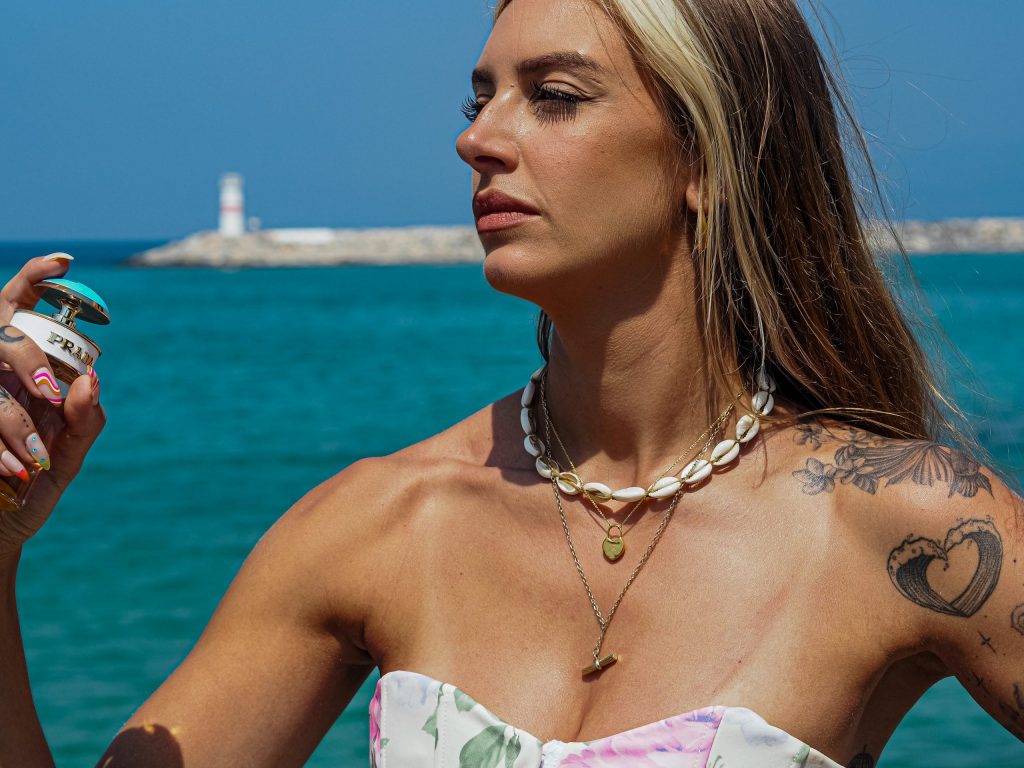 My Review
Compared to most of my other perfumes, this is much sweeter and lighter than what I'd usually go for. Having said that, the other musky notes really work with the fruiter, sweet ones to balance it out. It's not sickly or overpowering and it makes the perfect summer perfume. I've definitely been reaching for this one the most recently, especially with the sunny weather we've been having.
The packaging really reflects whats in the bottle too. The playful colours, fun shapes and gold accents gives the perfect representation of a fun, flirty smell with accents of sophistication. Prada is definitely one of the designer brands I would list as my favourites, and this perfume continues that love. It's not one I would go for if I wear looking for a more sultry, deep or moody scent, but for summer time and every day wear, this is a winner.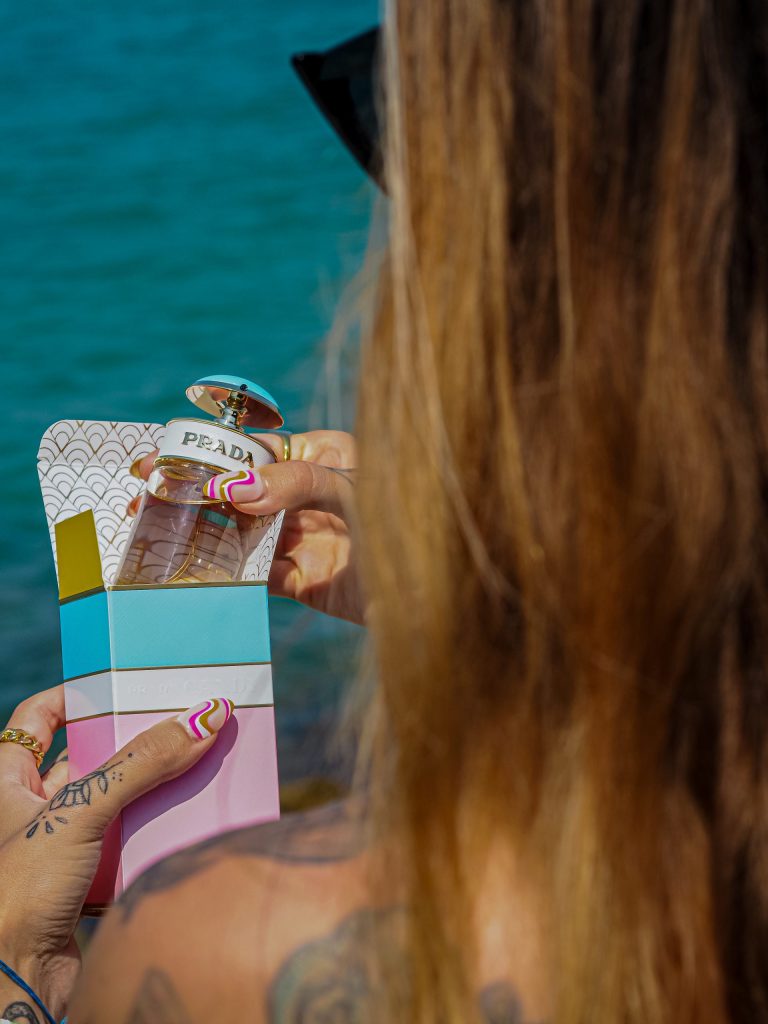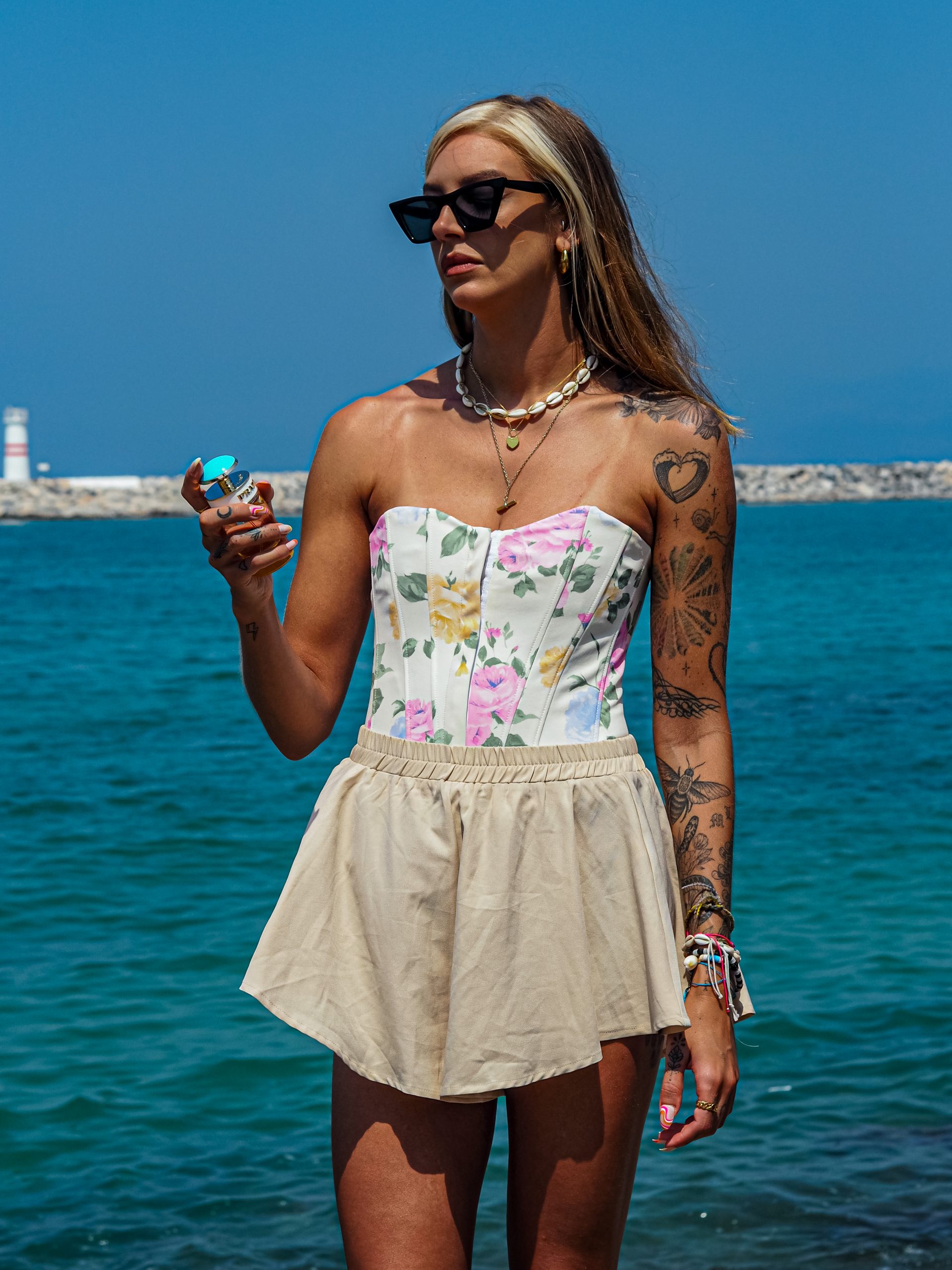 You can shop the Prada Candy Sugar Pop at Perfume Direct here.
LL x
*This item was gifted. As ever, all opinions are my own.