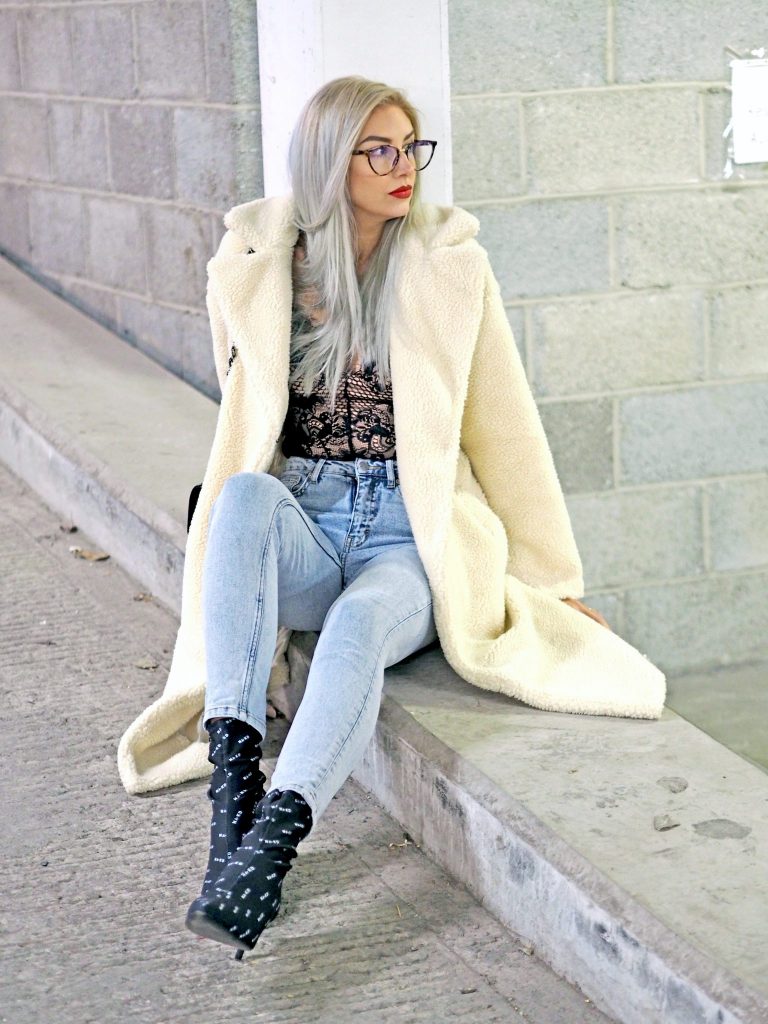 Long Lasting Denim Jeans
When it comes to building a versatile wardrobe, jeans are a staple for most people. However, finding jeans that fit well and stand the test of time can be quite a challenge.
If you're seeking reliable, enduring style, long-lasting jeans are the ultimate wardrobe investment. Whether you prefer a classic, timeless look or are on the hunt for trendy styles that can stand up to the rigours of daily wear, choosing jeans with all the right qualities is essential.
From the fabric quality and weave to the importance of fit and care, this post chats through some of the top tips for choosing jeans that will ensure countless wear and remain a staple in your wardrobe.
Quality Matters
At the heart of every long-lasting pair of jeans lies superior quality. When it comes to denim, investing in high-quality materials and craftsmanship is paramount.
Seek out jeans made from premium denim, preferably with a higher percentage of cotton, as it offers durability and breathability. Brands that prioritise quality take pride in their manufacturing process, ensuring reinforced stitching, sturdy hardware, and well-constructed pockets that can withstand daily wear.
By choosing jeans that have great craftsmanship and attention to detail, you can be confident that your denim will withstand the test of time. Remember, quality is the cornerstone of longevity when it comes to durable denim delights.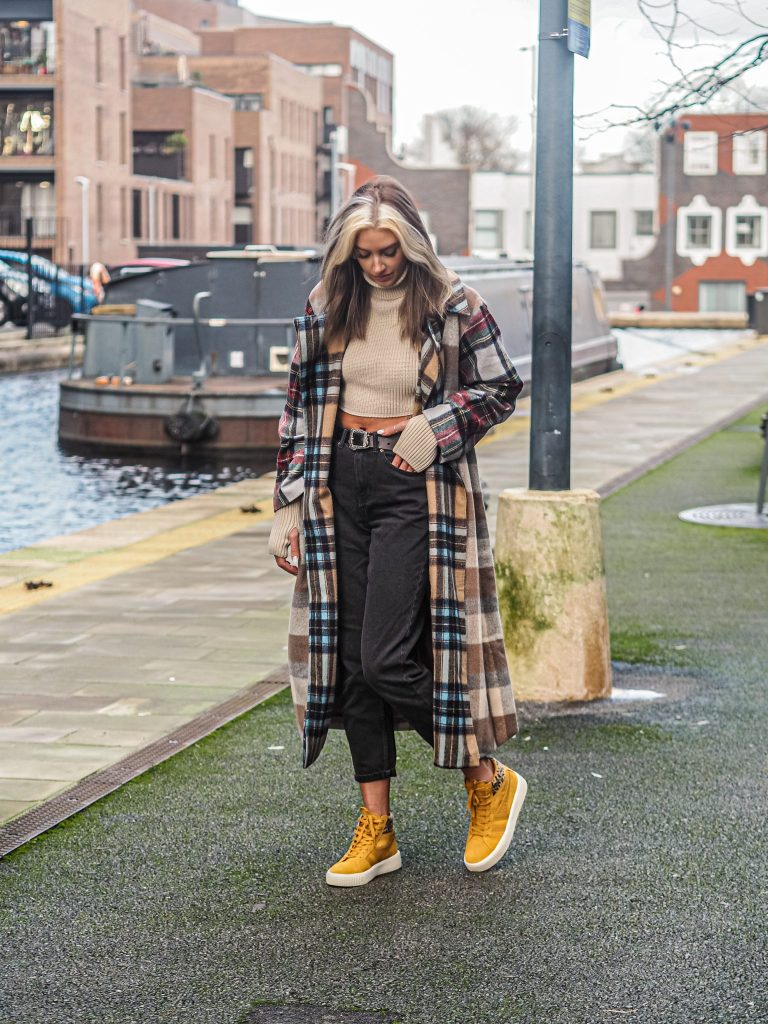 Fabric Weight and Weave
When searching for long-lasting jeans, pay attention to the fabric weight and weave.
The weight and density of the denim significantly impact its durability. Opt for jeans made from heavier-weight denim. (This is typically ranging between 12 to 16 ounces per square yard.) The denser composition of heavier denim ensures a sturdier fabric that can withstand repeated wear and washing without losing its shape or integrity.
Also consider the weave of the denim. Tightly woven fabrics, such as twill or selvage, are less prone to fraying and tearing, making them ideal choices for durable jeans.
By choosing jeans with the right fabric weight and weave, you can enjoy denim that looks great and stands up to a lifetime of wear.
Consider the Fit
While focusing on durability is essential, finding jeans that fit well is equally important.
Ill-fitting jeans compromise your comfort and increase the likelihood of premature wear and tear. When selecting long-lasting jeans, prioritise styles that flatter your body shape and provide a comfortable fit without being overly tight.
A well-fitting pair of jeans will distribute stress evenly, reducing strain on specific areas and extending their lifespan. Look for jeans with a balanced rise, proper waistband placement, and ample hip and thigh room for ease of movement.
Remember that a good fit is not only about aesthetics but also plays a pivotal role in the longevity of your jeans.
Wash with Care
Proper care and maintenance are vital in prolonging the life of your jeans.
Avoid washing your jeans too frequently, leading to fading, shrinkage, and accelerated wear. Instead, spot clean when possible and opt for a gentle cycle with cold water when machine-washing.
Turning your jeans inside out before washing minimizes friction and helps preserve their color and fabric integrity. Wash your jeans with similar colors to prevent dye transfer, and use mild detergents designed explicitly for denim or opt for a small amount of regular detergent. Harsh chemicals can weaken the fibers and lead to early deterioration.
Lastly, air-dry your jeans instead of using a dryer to prevent shrinkage and maintain their shape. By washing your jeans carefully, you can extend their lifespan and keep them looking their best for years.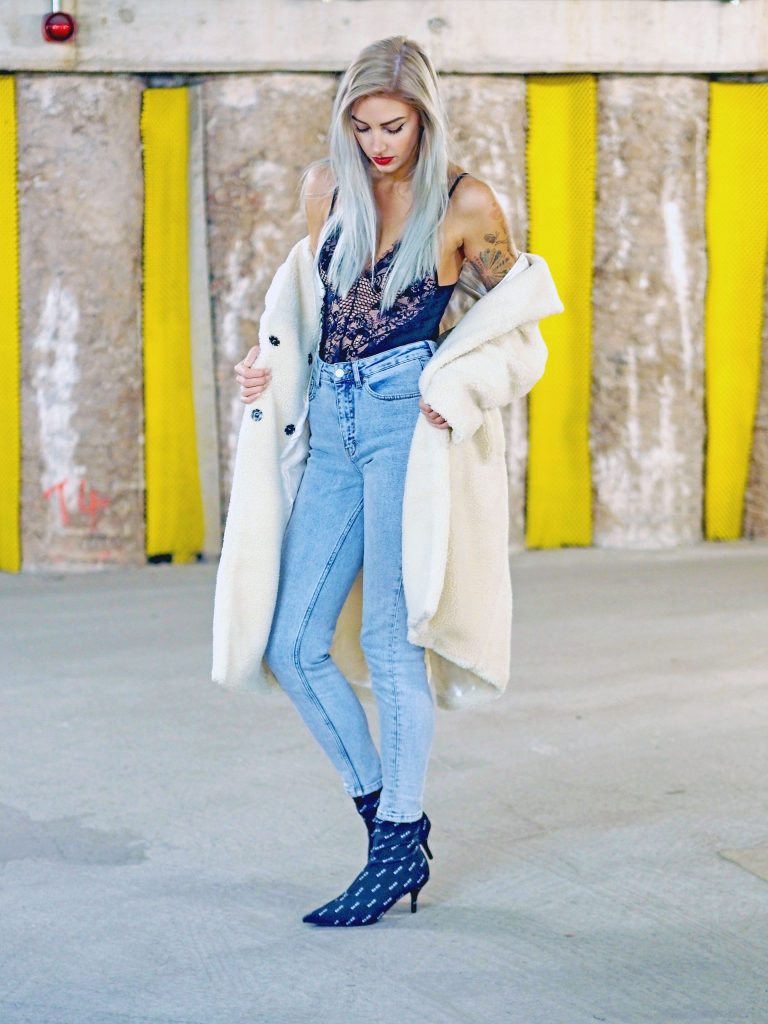 Reinforce When Needed
Over time, even the most durable jeans may experience wear and tear in certain areas, such as the knees, pockets, or hems. To prolong the lifespan of your denim, consider reinforcing these vulnerable areas.
Applying patches or sewing in extra layers of fabric can prevent minor damage from becoming irreparable, preserving the overall integrity of your jeans. This simple step adds a touch of personalisation and ensures that your favourite pair remains functional and stylish.
By taking the time to reinforce your jeans when needed, you can enjoy their durable denim delight for years to come, making them a truly worthwhile investment in your wardrobe.
Classic Styles
Opting for timeless, classic styles can contribute to their durability and longevity when considering long-lasting jeans.
While trendy designs may have their allure, they often fade quickly, leaving you with jeans that no longer feel fashionable. Classic cuts such as straight-leg, bootcut, or slim-fit jeans have stood the test of time for a reason – they offer versatility and timeless appeal.
By choosing classic styles, you ensure that your jeans remain relevant season after season, eliminating the need for frequent replacements due to changing fashion trends. Investing in durable denim with classic cuts guarantees a timeless look and provides a reliable wardrobe staple that will serve you well for years.
Favorite Long Lasting Jeans
There's a lot to choose from out there. One of my favourites is the classic Levi's denim. It's trusty and reliable, and mine have lasted years.
The Gloria Vanderbilt Classic is also excellent. Affectionately referred to as 'America's original slimming jeans', they have a stretchy design that always perfectly sits at your natural waistline.
If you are a fan of raw denim, it is hard to ignore Maplestore's selection of Nudie Jeans. Not only are they made of 100% organic cotton, but they also are Fairtrade, and there is complete transparency in the supply chain.
Conclusion
Investing in long-lasting jeans is both a sustainable and intelligent choice. By considering factors such as quality, fabric weight, fit, care, and reinforcement, you can find jeans that are built to withstand the test of time. Long-lasting jeans save you money in the long run too.
So, whether you're seeking a reliable everyday staple or a versatile piece for special occasions, remember that durable denim delights offer both style and longevity.
LL x
*This is a contributed article. As ever, all opinions are my own.