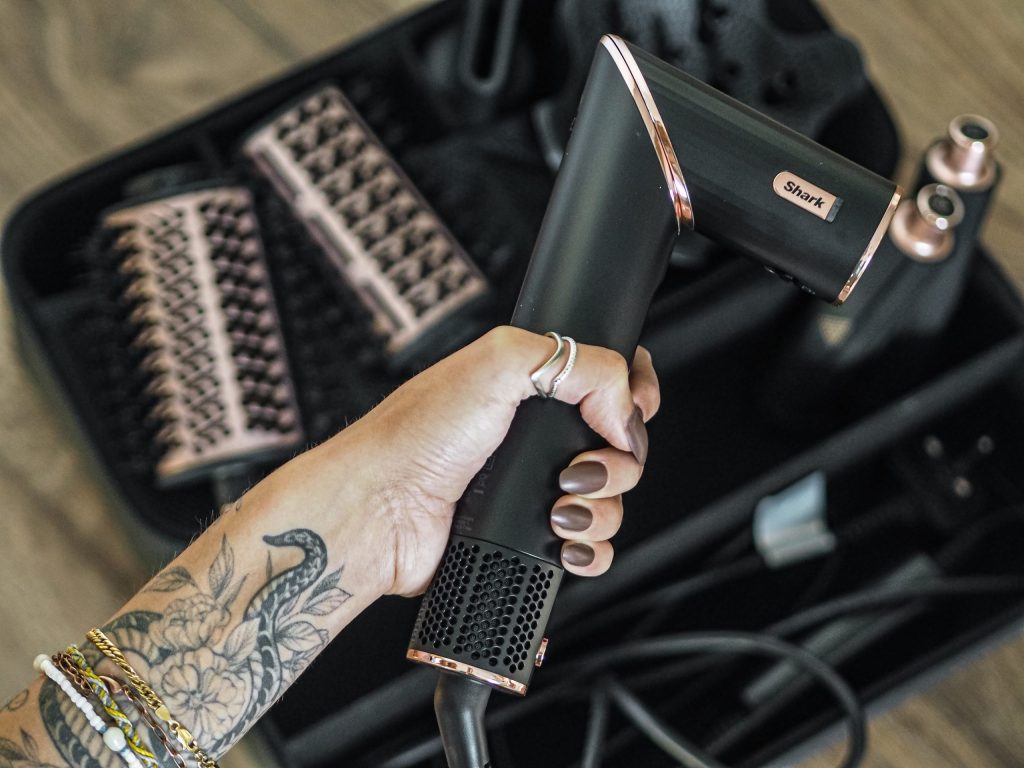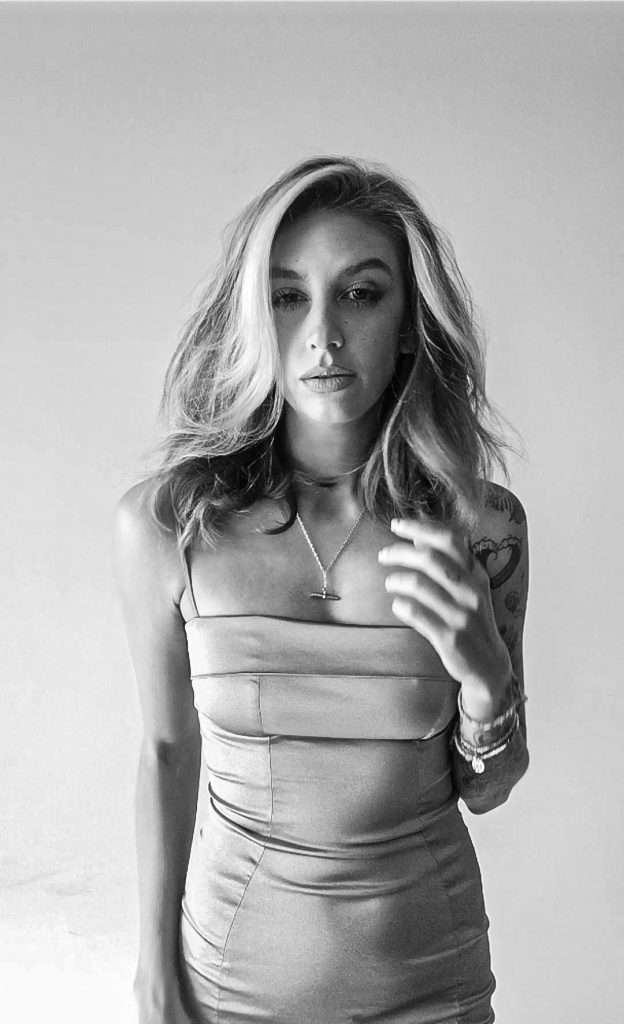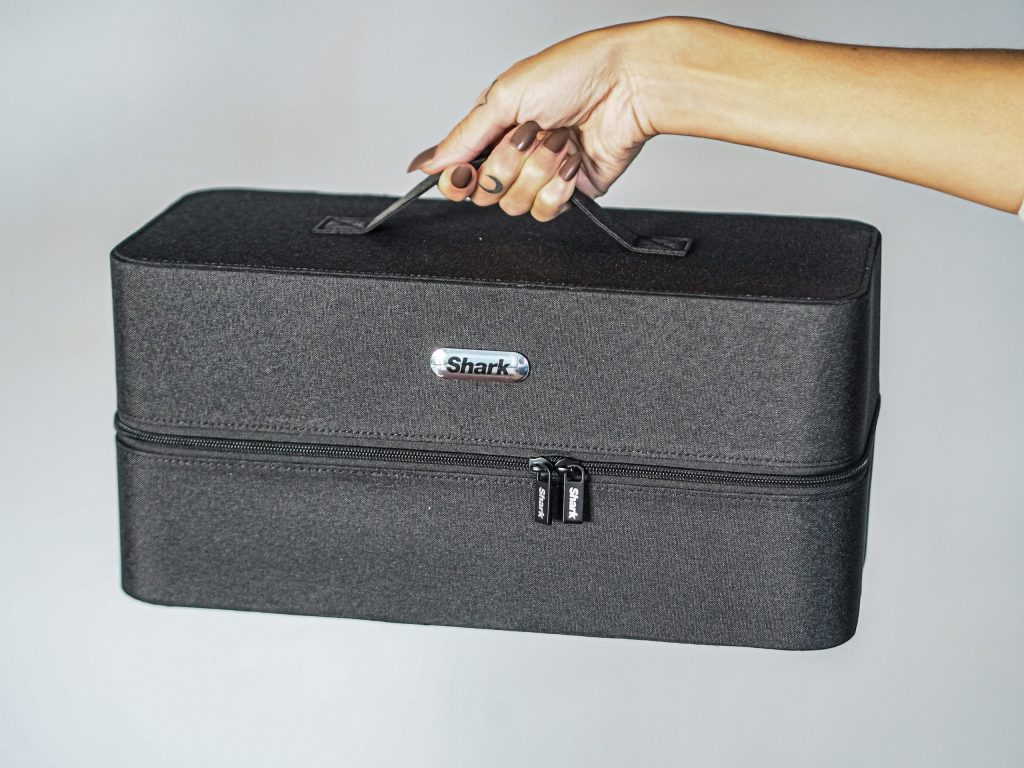 Shark FlexStyle
If you haven't heard of the Shark FlexStyle – where have you been? Admittedly, here I am posting this review several months after its repeated selling out, so who am I to say that. However, I thought it deserved more than a post on the grid, and a little more detail for those who are interested or considering investing.
The Shark FlexStyle is one of the newest hair tools on the market. It comes complete with 5 different attachments (plus the sleek storage case to keep everything tidy). Included is the body of the styler (which is also a standard style hairdryer), a paddle brush, an oval brush, 2 curlers (left and right curling barrells), a curl-defining diffuser and a styling concentrator (this one is a slimmer nozzle for drying straight). You basically have everything you need here to dry and style your hair, which is one of the biggest pros for me. I like that one tool can be customised to suit any hair type or style, and that buying this means that I don't need several hair tools for different things.
Shark FlexStyle also uses technology to prevent heat damage. A dream for those trying to maintain their healthy hair goals, but still look good in the process! The FlexStyle measures heat 1,000 times per second ensuring consistent air temperatures, gently drying with no heat damage.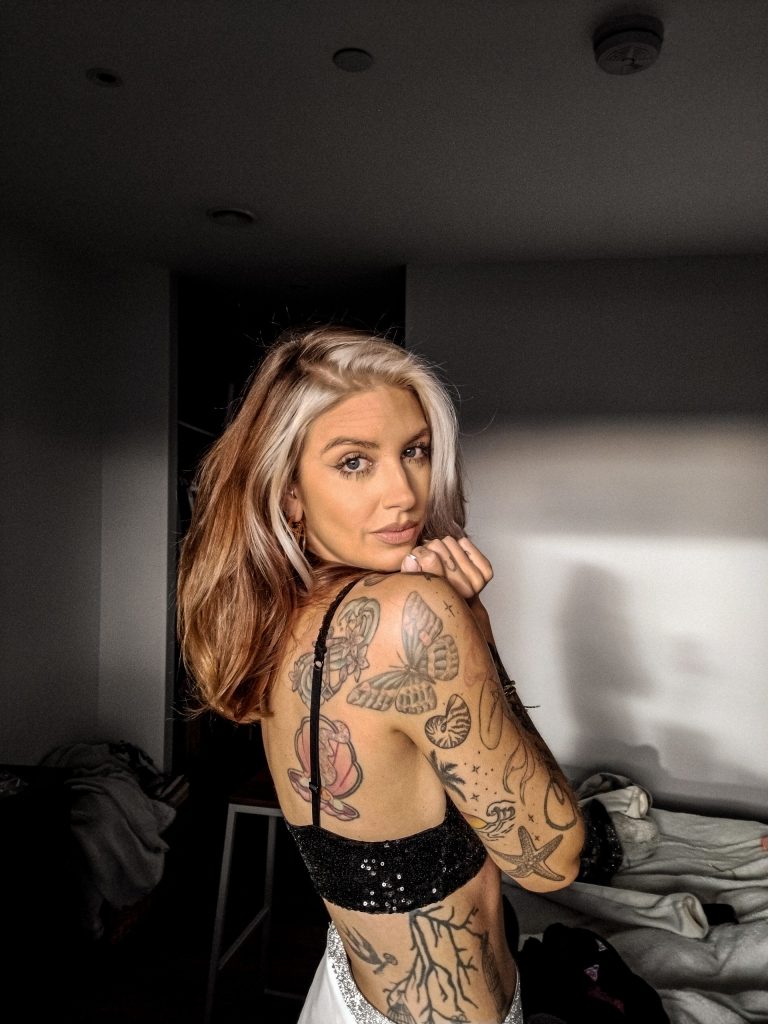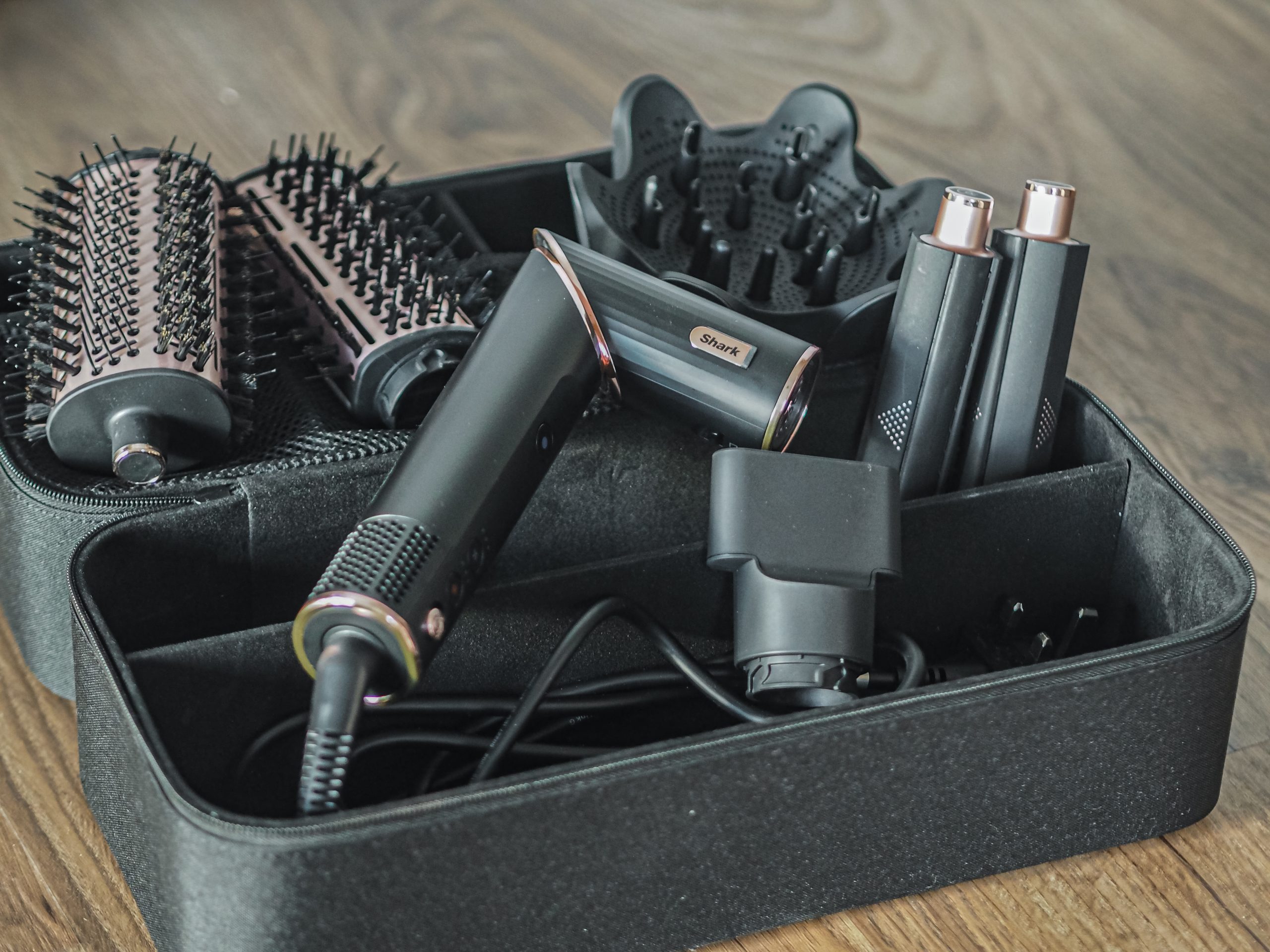 The Attachments
This can definitely be tool that feels a little overwhelming when you first take it out of the box. There are obviously several attachments and parts so it can look a little daunting, but its super easy to get the swing of things. The main body of the tool controls everything with a few simple buttons, so this is all you really need to get familiar with. It might take a couple of goes, but trust me; its worth it. There's a little switch at the top of the wand that releases the attachment, and these simply twist and click into place. If you want to use it just as a hairdryer, the body of the wand itself actually rotates half way up, and voila!
Most of the attachments are pretty self explanatory really. You've probably seen or used most of them already, so having them all in one handy appliance is one of those things I don't think I can live without now! The only thing you that might take a little more getting used to is the curling attachments. These are actually my favourite so I became familiar with them pretty quickly! You do have to change barrels depending on which way you'd like to curl your hair. So basically, if you curl away from the face, you probably want to use one barrel for one side and then switch to the other. Sometimes if I'm feeling lazy then I'll just do one side of my curls with the tool upside down. I know I know, it probably takes longer than just switching the attachment. It's just one of those things I like to do to make my own life harder and convince myself I'm making it easier.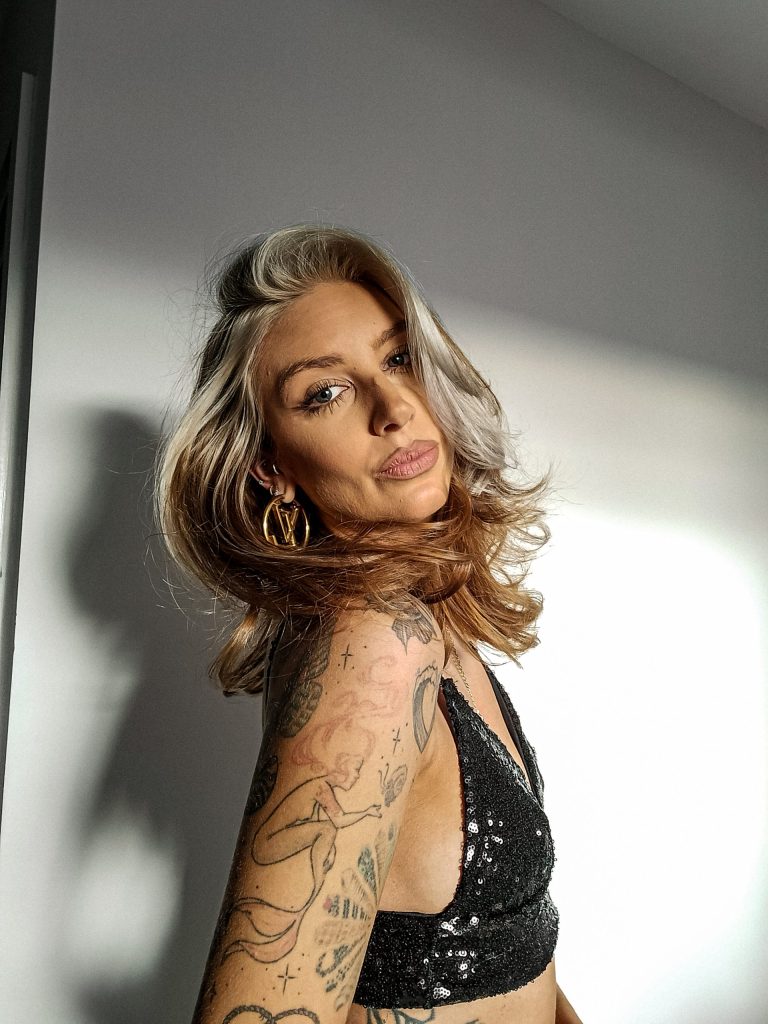 Using the FlexStyle
When it comes to using the tool, make sure your hair is still a little damp for optimal results. You can of course just use it on dry hair as a styler, but I definitely find its better with damp hair. You can always keep a little spray bottle of water handy, but equally, if you just want a little touch up in the morning then you will still see results when your hair is dry.
I also think its super important to prep your hair, if you want long-lasting results. If you have hair that tends to drop quickly, this step is vital! Repeat after me: Prep. is. key. Use a heat protector spray, and then choose something that works well with your hair type and the style you are going for. I rotate between a few of my favourites, and I'm currently using some amazing Color WOW products. I find my style lasts way longer when I've prepped and style from damp hair. My final point on styling is to make use of the cool shot setting. Your hair style will stay for longer if your hair dries and cools in the style or shape you want. I find this especially true for curls. Once you have styled the section into place, give it a cool shot and then release. This is intended to seal the cuticles so the style stays put.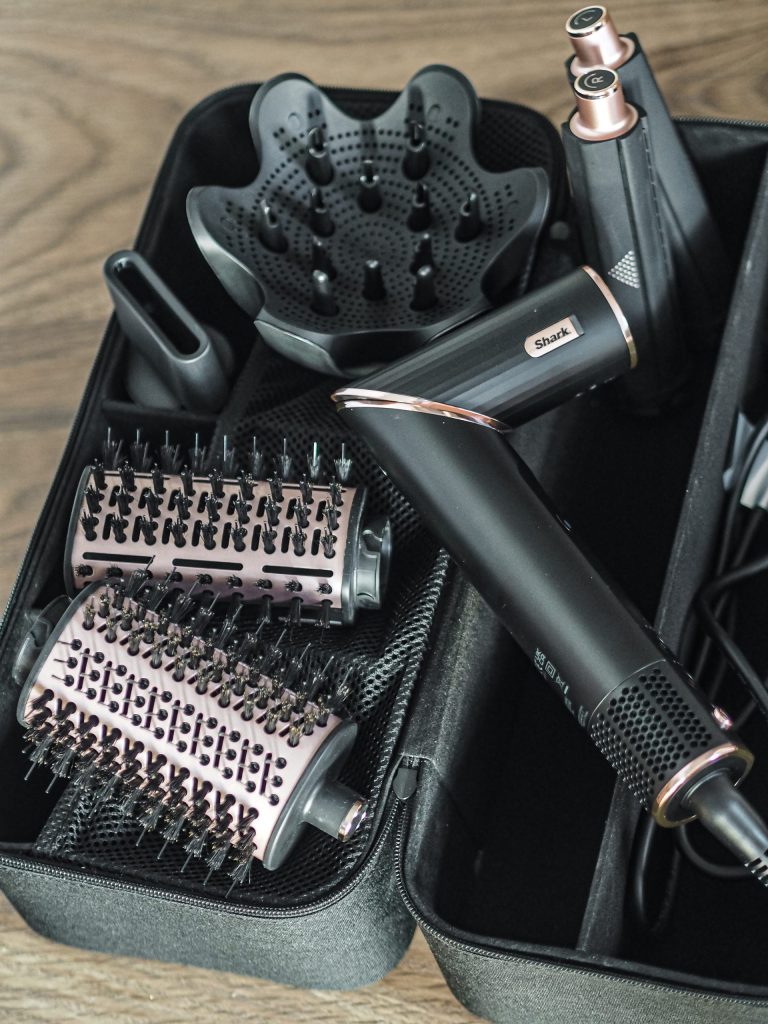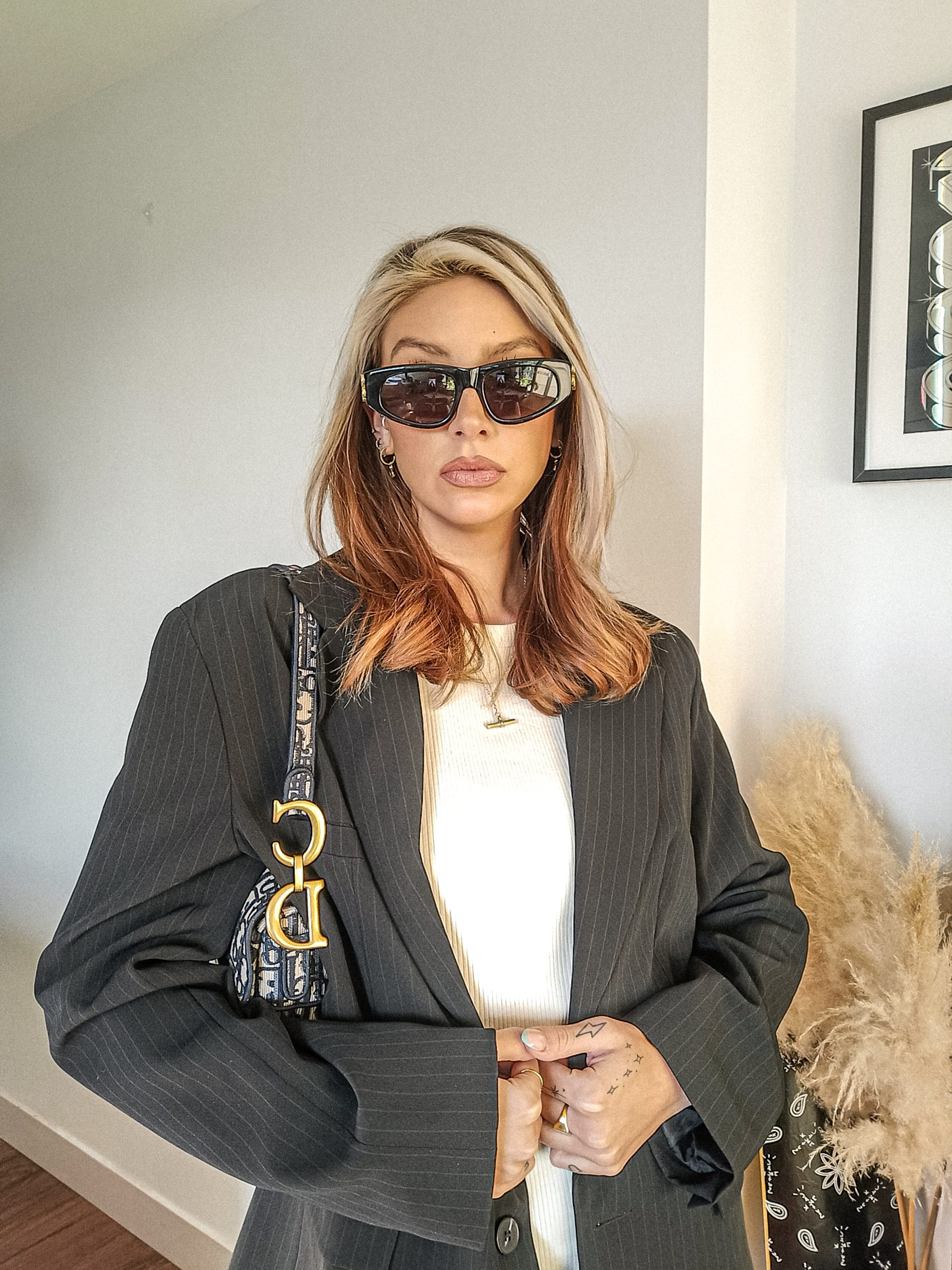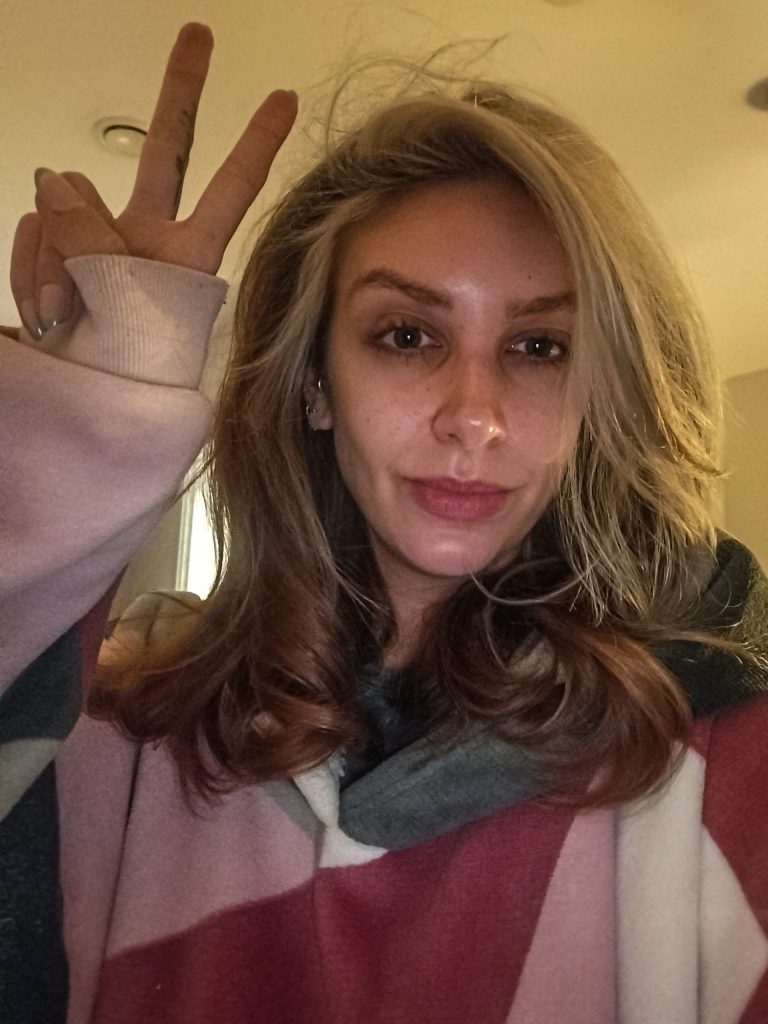 Does the Shark FlexStyle Work?
So the real question.. Does it work? In short – yes, it definitely does. You just have to know how to use it. You can't expect a hair transformation if you aren't using the tool properly, so make sure you know what style you want to create and get familiar with the tool and attachment. It might take a few tries before you see the results you want – It definitely did for me. I was really used to straighteners or curlers though, so any new method takes a little getting used to. But trust me; once you master it, you can achieve the blowdry of dreams! I've never been able to get such salon-style blowouts before, until this tool, and I love it.
You can see the results of the curling tool here above (excuse the stylish snuggle hoody – it was winter and my hair is stylish enough to not need a chic outfit). The full volume and bouncy curls are exactly how I like my hair. I've also added some other images which show the curls after they have dropped. I'm never expecting this style to stay exactly like this for days, that would be asking the impossible. What I love about this is that I still really like my hair after the curls have dropped. I used to always think my hair looked a bit drab once it dropped from styling, but the volume and bounce seems to stay around now, which I really like. This tool has definitely made me fall in love with styling my hair and how it looks again.
Is it Worth it?
The other question I know everyone will be thinking.. everything considered, is it worth it? In my opinion, yes. I know it isn't a cheap purchase, but hear me out. You're getting multiple tools in one, and for me, I've spend smaller amounts on cheaper tools, replacing them a few times when newer and better versions came out. I know I have everything I need with this, so no need for any of that. I often think its better to save up and invest in the best version of something, or the one you really want (this is how I justify my Chanel bag), rather than to skimp and get maybe multiple, less-optimal items, and then still end up wanting the better one anyway.
The results are the closest to salon-quality you're going to get at home. And if you're someone who pays for blowdries on a regular basis, the cost of this is way better value than that. I also thoroughly enjoy the fact that I can declutter a whole messy box of tangled wires and ageing hair tools, and replace it with this one chic black box. Very satisfying for my inner zen.
You can visit the Shark website here to buy the Shark FlexStyle and for more info.
LL x
*This item was gifted. As ever, all opinions are my own.