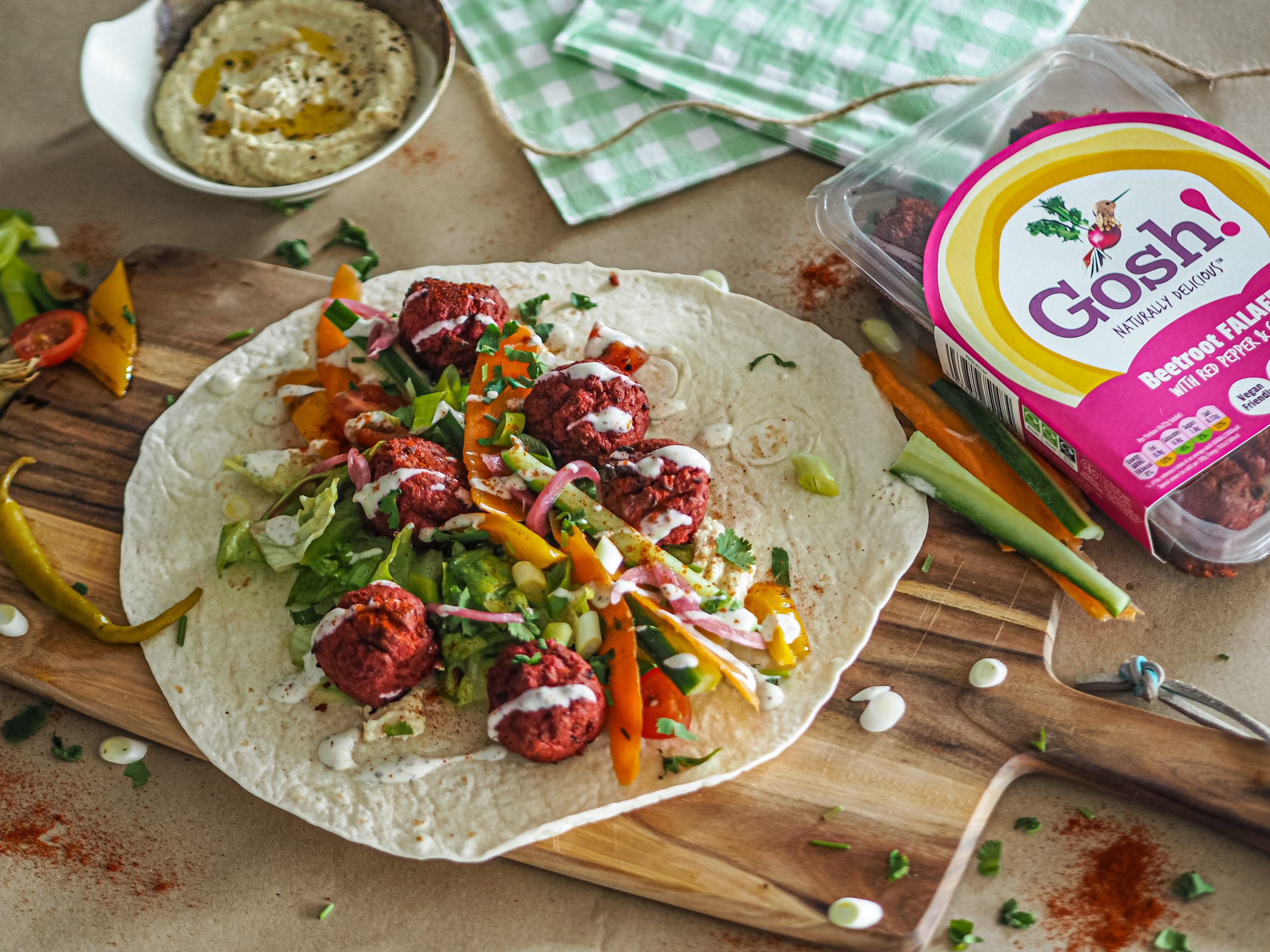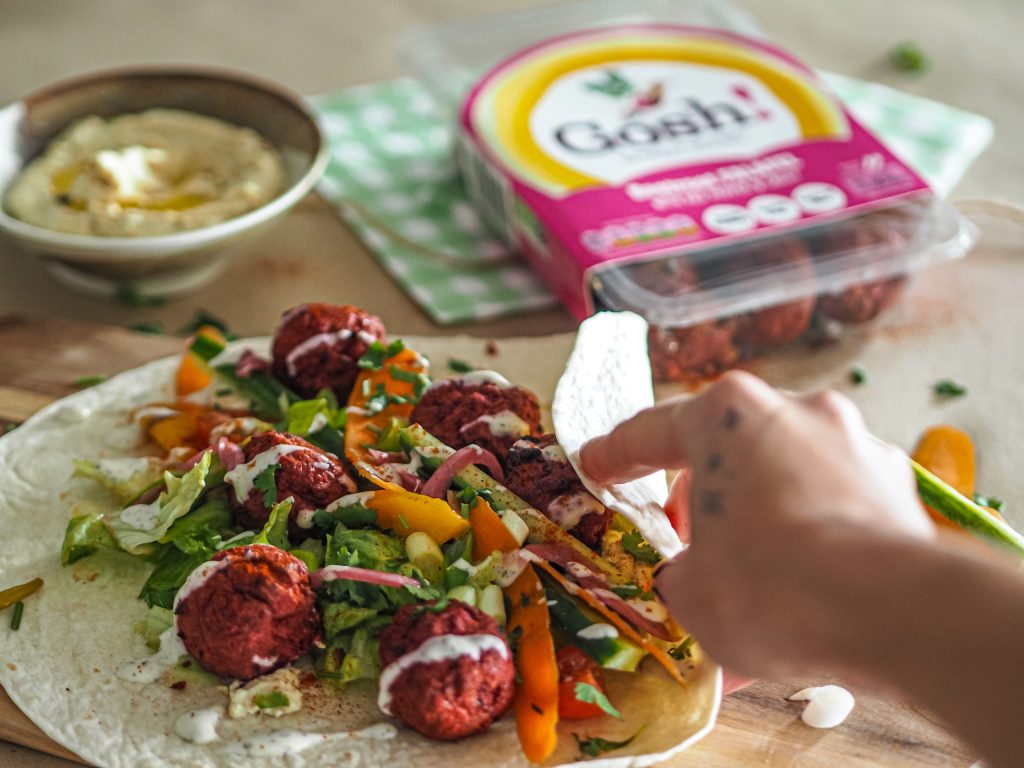 Gosh! Falafel
Gosh! is one of my favourite vegan food brands. I really like that they make delicious plant-based foods without trying to be any sort of meat replacement. They basically just make all-natural goodies without any baddies! They are made with the highest quality ingredients, high in fibre, low in saturated fat and a great source of protein. They are also free from the top 14 allergens -so they are really made for the masses!
Gosh! believe that everyone can enjoy a full and healthy life that starts with a full and healthy diet. They also believe that we should all be kind to our bodies and the environment by only eating natural, harm-free and wholesome ingredients. I love that they are so inclusive, and encouraging for anyone and everyone to try their products. Whether you are vegan or not, their delicious range means there's no excuse not to try adding some extra goodness into your diet.
Recipe
This month, I'm taking part in the Gosh! #100RealChallenge, and you can too! They are setting a new challenge each week of January, and you can be in with a chance of winning up to £1000 worth of prizes for each one! Each week has a different challenge based around creating a different vegan meal or recipe with Gosh! products. For my #100RealChallenge entry, I created this Gosh! Greek Wrap, and I wanted to share the super simple but super delicious recipe with you.
Ingredients
Wraps, Pittas or Flatbread – whatever kind you prefer for this style of wrap
Gosh! Beetroot Falafel (they also have tonnes of other flavours if beetroot isn't your thing)
Salad – I use lettuce, spring onion and tomato, along with some thinly sliced cucumber and carrots. Again, you can swap these for other similar veggies you like if you prefer something else
Humous
Vegan tzatziki or yogurt dressing. You can also use vegan mayo or just a creamy dressing of choice
Hot sauce if you like it spicy! I also like to sprinkle a little smoked paprika over the top for a smoky hear
Fresh coriander and pickled pink onions to garnish
Method
This is one of those 'just put it all together' recipes! Heat up your falafels according to the instructions on the pack. Meanwhile, take your wrap or flatbread and heat it up a little on the grill, oven or in a pan. Just a few minutes to warm it through. Then start to add your ingredients. I like to smear on plenty of humous at the bottom first. This also acts as a nice layer to secure the rest of your filling. Then I add salad and veggies, then the cooked falafels, and finish with sauce and garnish. And that's it!
This is one of those super versatile meals thats a bit of a go-to in my house. You can basically add whatever veggies you fancy or have in the fridge, along with whatever sauces and toppings you like. Vegan feta is also a great addition to this dish too. Plus you can prep it for lunch at work, or even for a healthy fake-away meal, and serve with some fries on the side (or in the wrap!)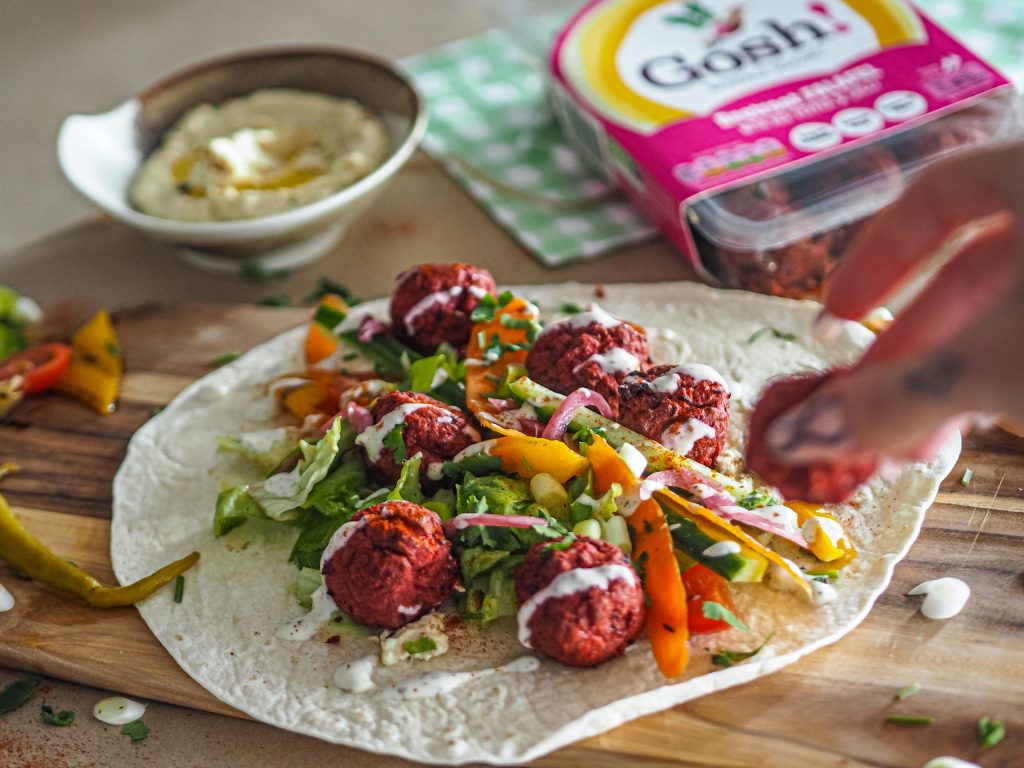 You can visit the Gosh! website here for more information. You can also find more details, T&Cs and entry for their Veganuary challenge here.
LL x
*These items were gifted. As ever, all opinions are my own.