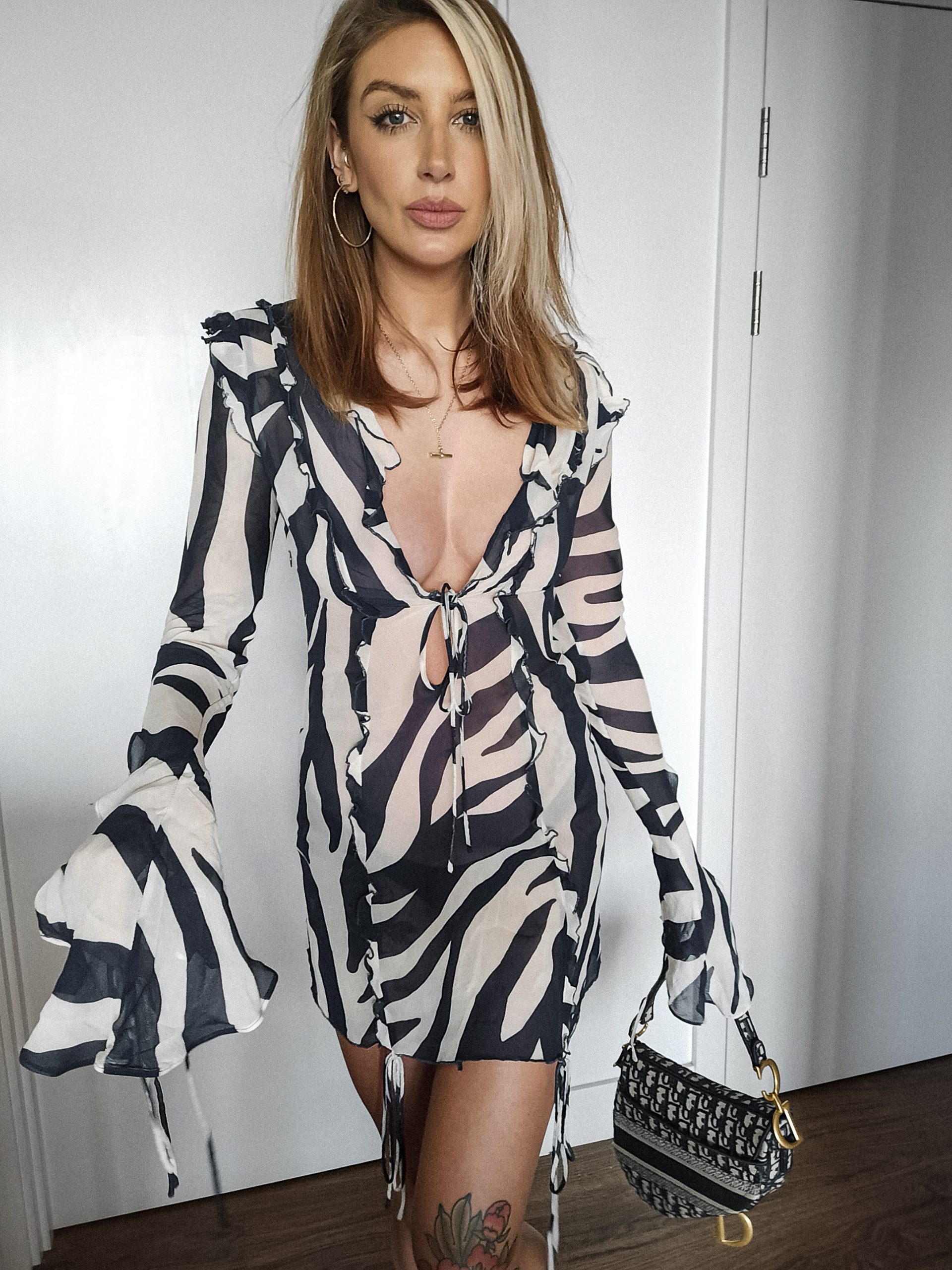 Fashion
Fashion trends change from season to season, and year to year. Keeping up with the ever-changing world of fashion and what the next big thing will be can be difficult! 2022 has been a year for some interesting and remarkable fashion. Obviously trends change with the seasons; oversized sweaters and scarves that dominate the scene during autumn/winter, get pushed aside for bralettes and bicycle shorts in the summer. More consistently across the last year, there has been an emergence of more casual style. Even high fashion brands like Chanel and Dior have a range of edgy sneakers. Pretty much every brand have designed something comfortable as well as something dazzling. So instead of browsing stilettos, you might want to look at women's boots and sneakers.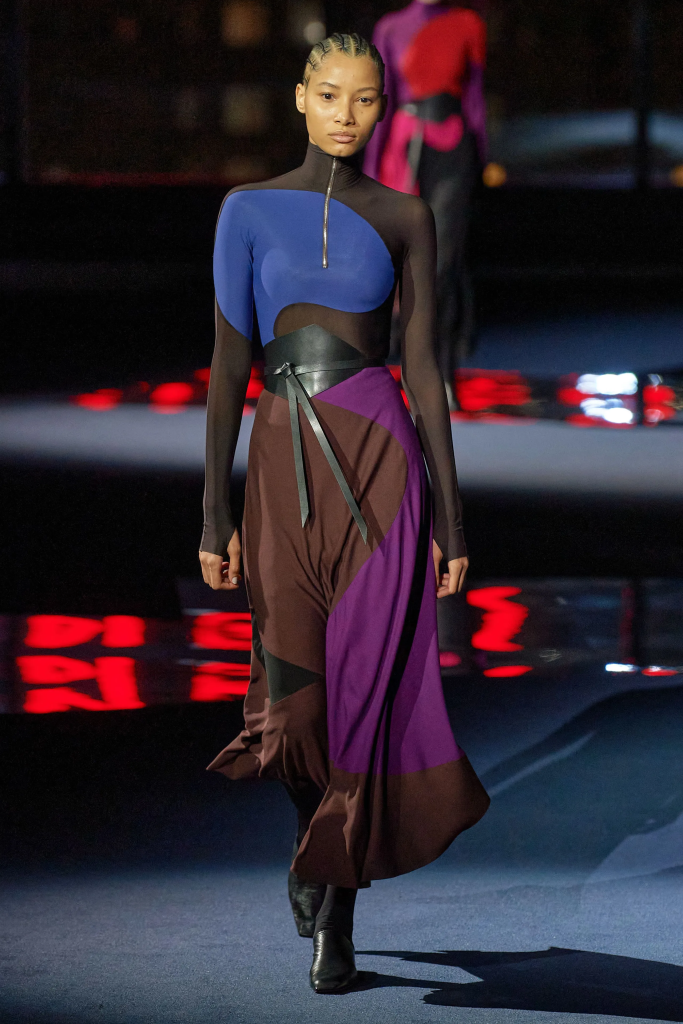 Purple Hues
Fashion colour trends often end up going through the rainbow, but purple is actually the current fascination. The runways have been almost bleeding purple. Tory Burch's runway exhibited a lilac, transparent dress that was layered under a cream dress with a matching cream blazer. Perfection. If you prefer something more vibrant, check out Ulla Johnson's pieces. These include a royal purple pair of women's pants and a perfectly matching clutch. 100% something I'd go for.
The great thing about purple hues in clothing is that it can be both dressed up and dressed down. If you are going to a formal dinner, a silk purple dress with a clutch is a timeless look. The perfect summer picnic outfit could consist of a flowing purple skirt and basic tank. Purple hues suit all seasons and all events – no wonder it is taking the fashion scene by storm.
Lots of Lace
Texture is really important in clothing in making sure an outfit does not look completely flat. Layering is a great way to add texture, especially in the winter, but you might not want to have several layers on in the summer or even during the spring. Lace comes in many different textures but is always recognizable. It is also lovely and light, allowing it to be used in layering and stand-alone pieces. Laser cutting has allowed lace to be almost personalized – it no longer has to be a uniform pattern. It can include cutouts or floral detailing accentuating the body and its features. To add a feminist twist to your outfits, perhaps add a lace shirt under a blazer or a lace skirt for a more romantic vintage-inspired style.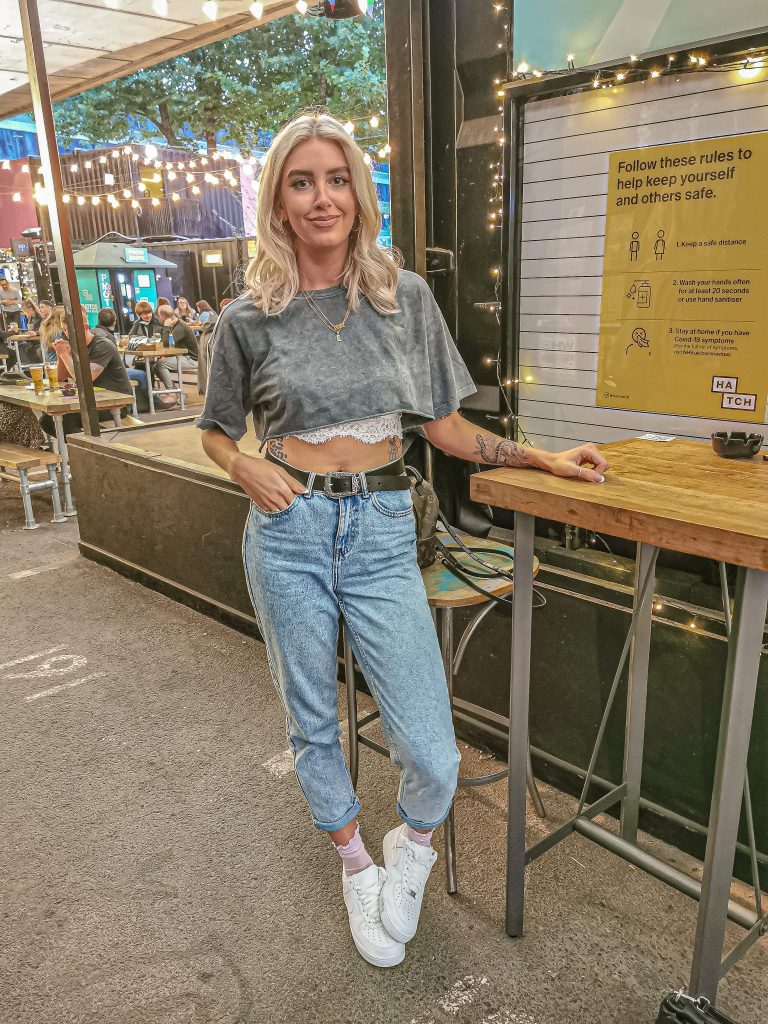 Underwear as Outerwear
Lingerie has recently been a trend worn as part of a whole range of outfits. Stunning lace bralettes can be layered over dresses – almost acting as corsets to accentuate your figure. Bras and bralettes are often paired with a maxi skirt or straight pants and heels for a feminine edgy vibe. They add an exciting texture and add bit of a wow factor to outfits. Designers like Christopher Kane and Nensi Dojaka have been adorning their models for the runway with lingerie layered over flowy dresses, as well as dressing looks down with combinations of athleisure and balconette bras with chained straps.
If you're looking to incorporate lingerie into your look but feel a little apprehensive, maybe try something like a slip dress. These are super versatile as they can be worn by themselves or layered with sweaters or an oversized too. One of my favourite ways to feature this trend is to wear a casual outfit with a cropped tee, but have a longer lace bralette that intentionally peeks out at the bottom of the tshirt.
Athleisure
Sports fashion was once reserved for the gym or the basketball courts. However it has now been integrated into daily style and has been seen to make appearances on our favourite celebrities during red carpets. Athleisure gives a more relaxed look, but do not let this keep you from creating a well-polished look. Maybe it isn't throwing on running shorts with a comfortable hoodie; instead, it's about manipulating your silhouette using fabric, and making sporty also look put together.
Recently high-end brands like Fendi and Prade have been putting out sports jackets on the runway, allowing luxury and comfort to intermingle. Athleisure only keeps growing in popularity, with more celebrities ditching formal looks for things like sports bras partnered with blazers. If you want to integrate athleisure wear into your closet, you might want to start with a sports jackets or an athletic co-ord. These really add a cool, edgy vibe yet simple and understated look.
Hopefully these tips give you some great 2023 (as well as lifetime) fashion inspo! Let me know if you love or use any of these in your wardobe.
LL x
*This is a contributed post. As ever, all opinions are my own.