Bubbl & Co
Bubbl & Co are a brand offering all-natural, plant-powered functional drinks. The effervescent tablets are designed to do different things for your health, depending on which product you choose. And doing good with Bubbl & Co doesn't stop at your own benefits. They actually also promise to give a weeks worth of drinking water to someone in need, each time you purchase a tube.
You can choose to upgrade your water with 'Clarity' for focus, energy and congnition, with 'Pause' for sleep and calm, with 'Forcefield' for immunity and anti-inflammation, or with 'Reset' for drive, detoxing and anti-inflammation.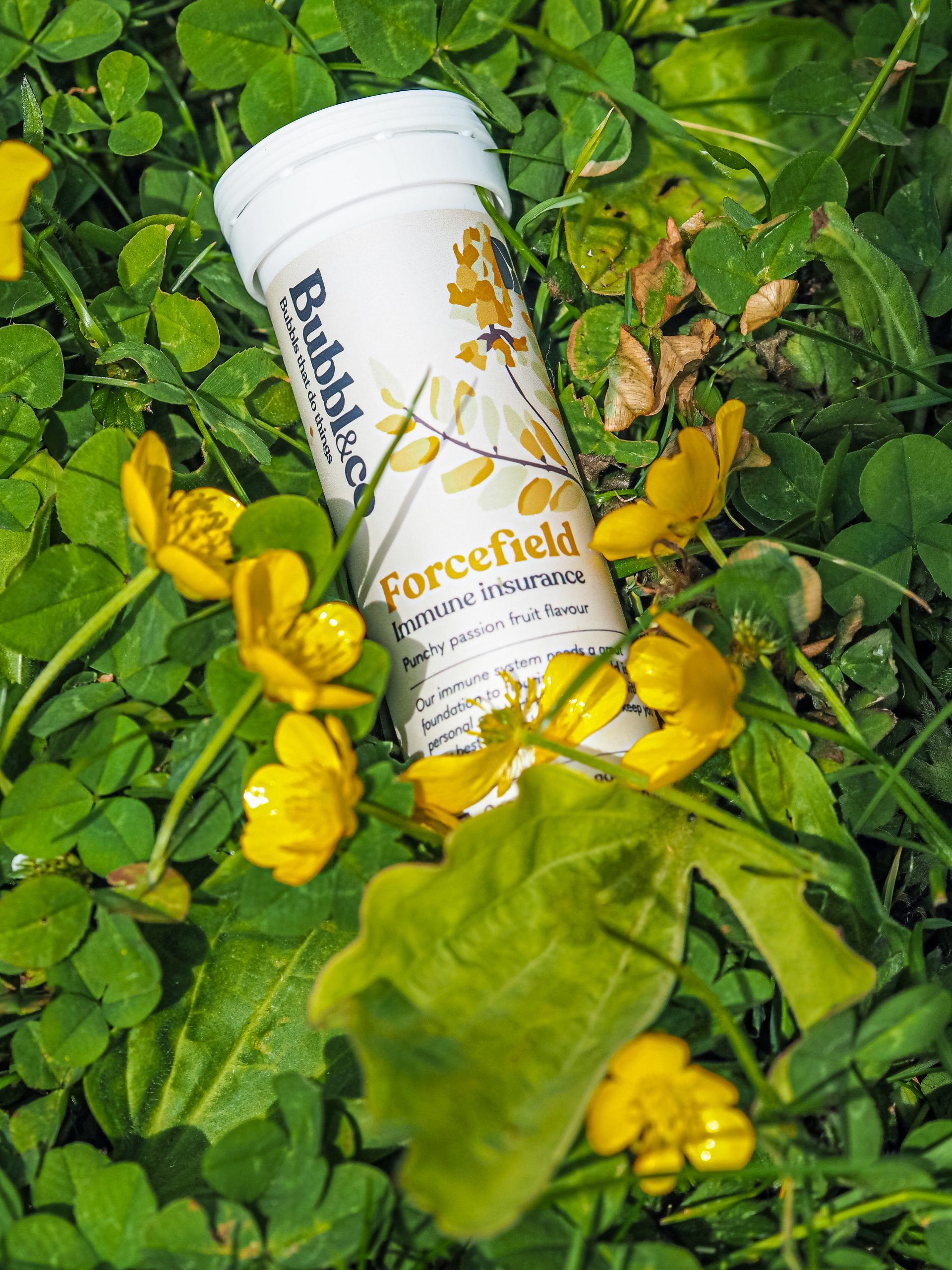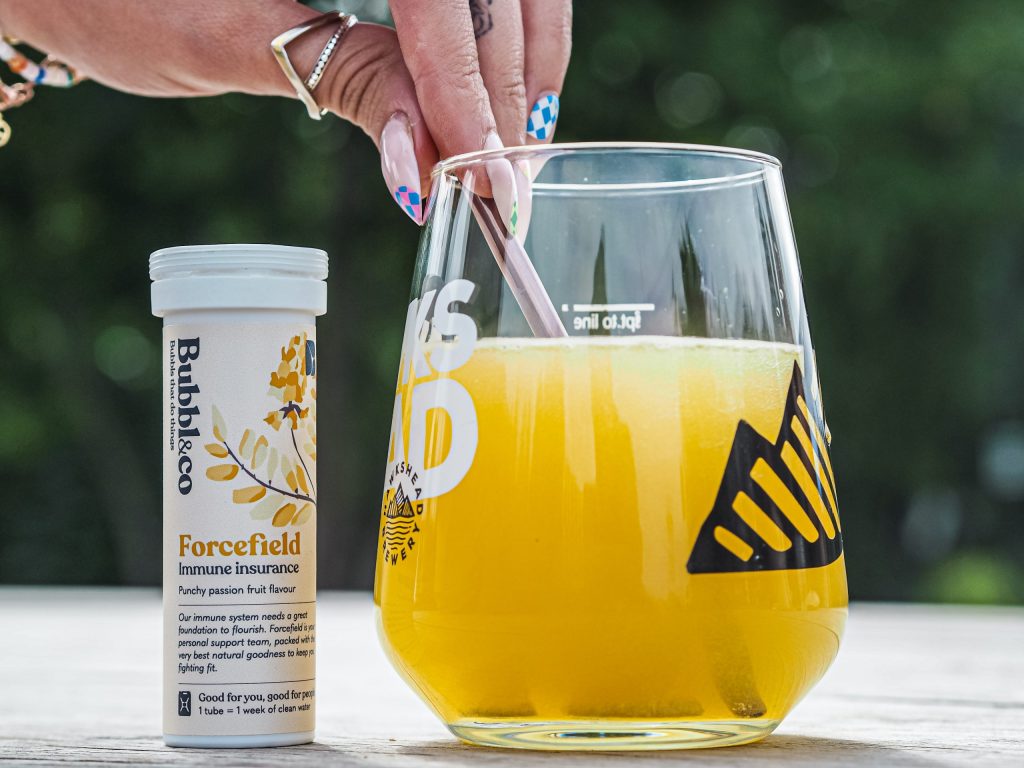 Forcefield
Our immune system needs a great foundation to flourish. Forcefield is your personal support team, packed with the very best natural goodness to keep you fighting fit. These punchy passion fruit flavour tabs are described as "immunity beyond vitamins"; sign me up! They contain the below:
Trace minerals, which are hard to get in your diet.
Astragalus, which has been shown to boost the antibodies that strengthen the antiviral system.
Elderberry extract, that has been shown to prevent and treat viral respiratory illnesses.
And finally – a comprehensive vitamin profile, which isot the main event, but still important.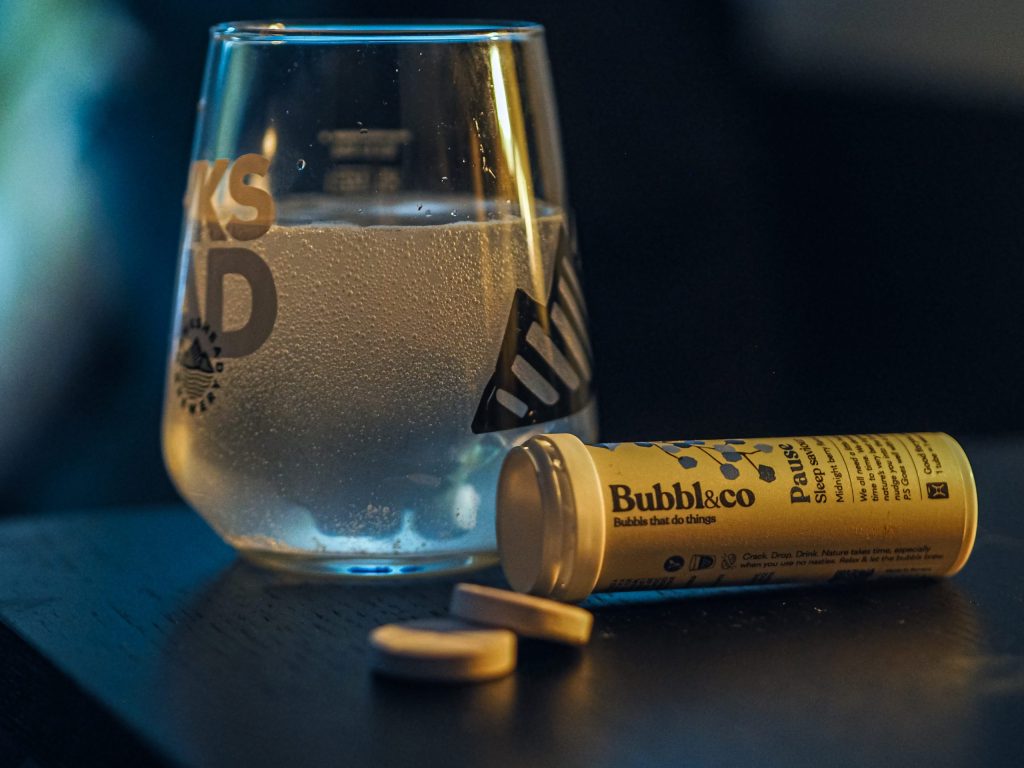 Pause
Pause uses nature's very best ingredients to gently nudge you into the land of slumber. This tab is a wonderful midnight berry flavour, which you can drink as a hot or cold drink about 30-60 minutes before bed. Taking Pause at the same time every day will help boost the cumulative effects of it's active ingredients too. Pause optimises sleepy neurotransmitters and calms the nervous system through decreasing excitatory brain chemicals. Pairs perfectly with a book.
After trying these two little tubes of power from Bubbl & Co, I'd 100% be inclined to try the others. They are super easy to take and make it much more of an enjoyable experience; especially for those who hate swallowing chunky tablets! It's impressive to know how much is crammed into these little wondrous tabs, and the flavours are another bonus too!
You can head to the website here for more information and to buy.
LL x
*This was a gifted item. As ever, all opinions are my own