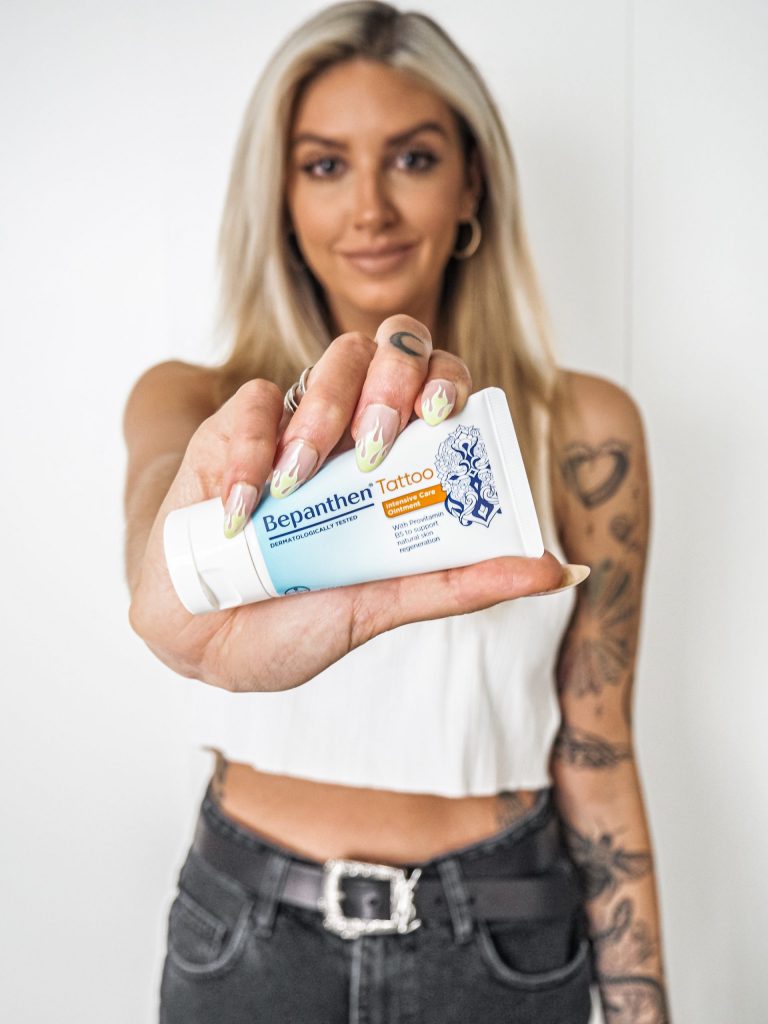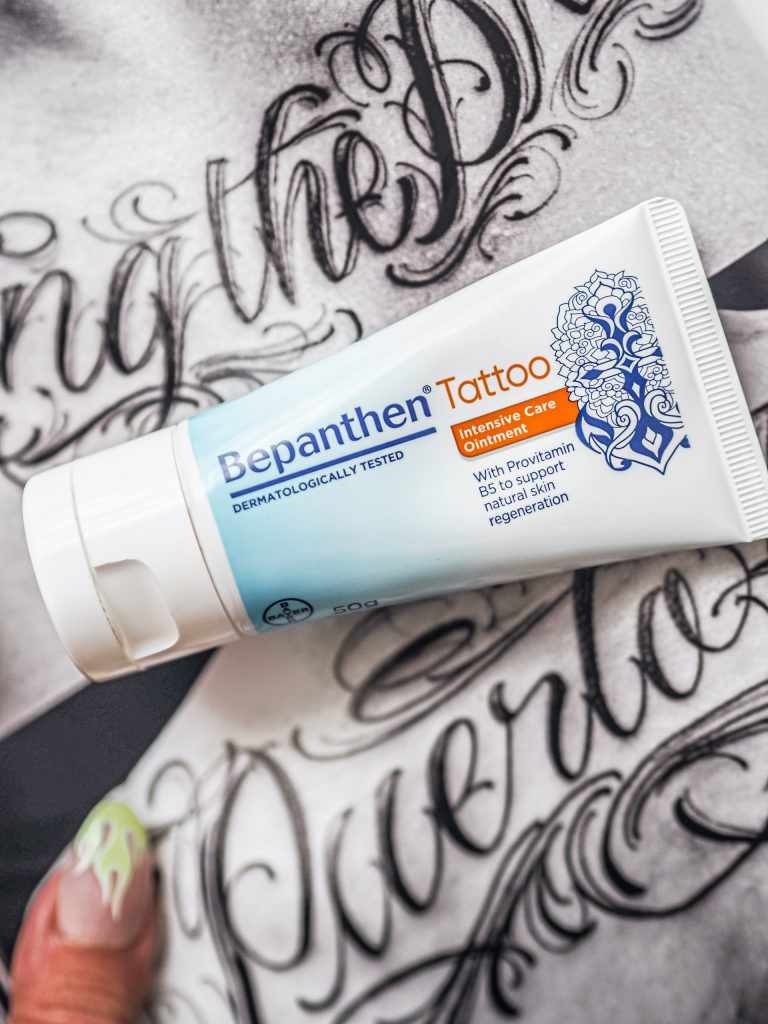 Bepanthen Tattoo Cream
Bepanthen Tattoo Intense Care Ointment is a newly launched, easy to apply ointment for use on tattooed skin. The No.1 formula recommended by tattoo artists, it's enriched with Provitamin B5 to provide gentle support for your skin, helping to keep it looking and feeling good. It's also free from preservatives, fragrance and colourants. Bepanthen Tattoo formula with Provitamin B5 creates a breathable, protective layer. This provides the moisture level needed to help the skin to regenerate from within, stabilising the natural skin barrier function. It moisturises and nourishes your skin, leaving it soft and supple.
How do I use it?
Bepanthen Tattoo Intense Care Ointment can be used as part of your daily skincare routine on your tattooed skin. They recommend applying a thin layer of Bepanthen Tattoo Intense Care Ointment up to four times a day help keep the skin hydrated. For easier use, Bepanthen Tattoo can be warmed between the palms first to ensure it goes on smoothly.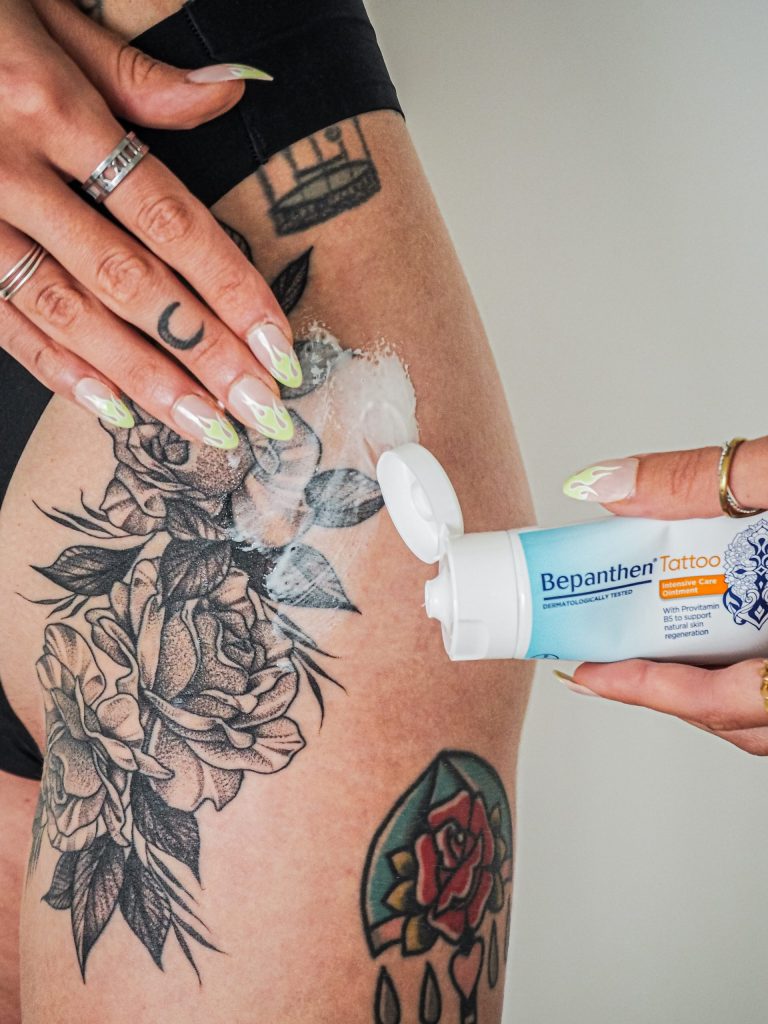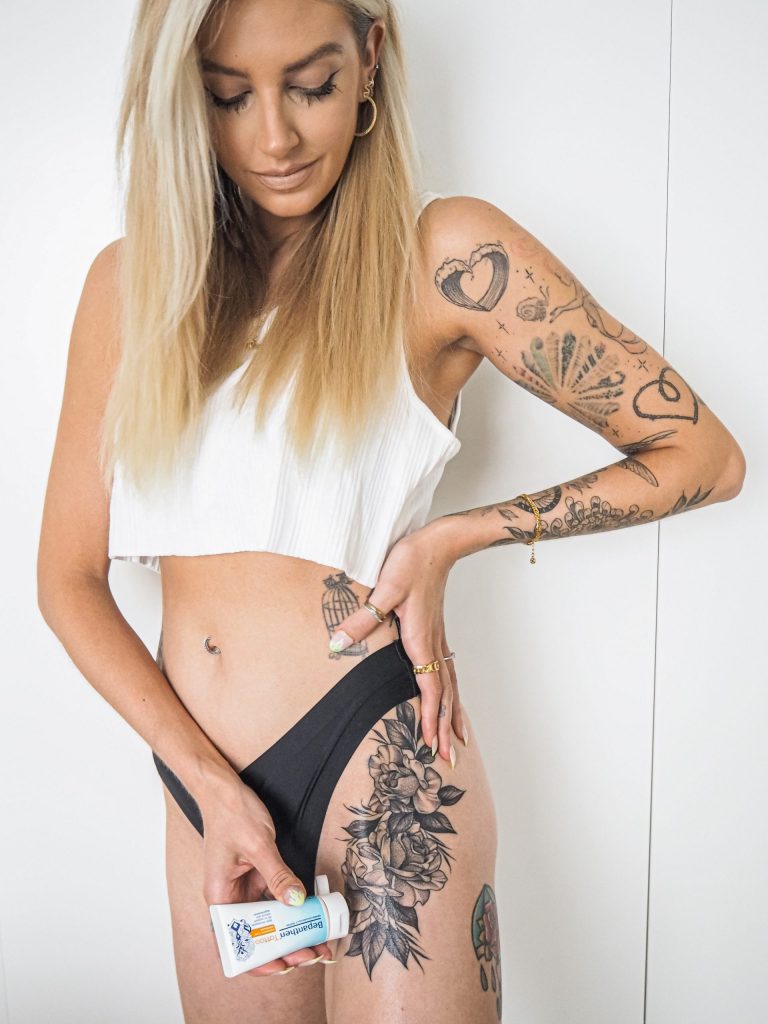 Review
As someone who obviously has quite a collection of tattoos now, aftercare is really important to me. I think after getting so many tattoos, it can become easier to neglect this part of the process. However, it is one of the most important.
Bepanthen sent me an amazing little package to try out their new cream, which was perfect timing as I have just had a couple of new additions. It's been great actually; its the perfect size to throw in my handbag and so I know that even if I'm out and about all day, I can still carry this with me to make sure I'm keeping my tattoo moisturised. Especially with this bigger piece, the skin tends to get a little drier as the design is quite concentrated. So I've been applying up to 4 times a day when I can, to make sure it heals as well as possible.
My tattoo is healing really nicely and is pretty much past the stage of needing the cream now. A little goes a long way too so I know I can use this tube for my next few tattoos. I am still continuing to use it for a while, just to take extra care of the tattoo and to make sure it heals as beautifully as possible! There are a tonne of great benefits and reasons to choose Bepanthen Tattoo Cream to take care of your tattoos. It's available from Superdrug online, as well as a number of wholesalers and retailers.
You can visit the website here for more info.
LL x