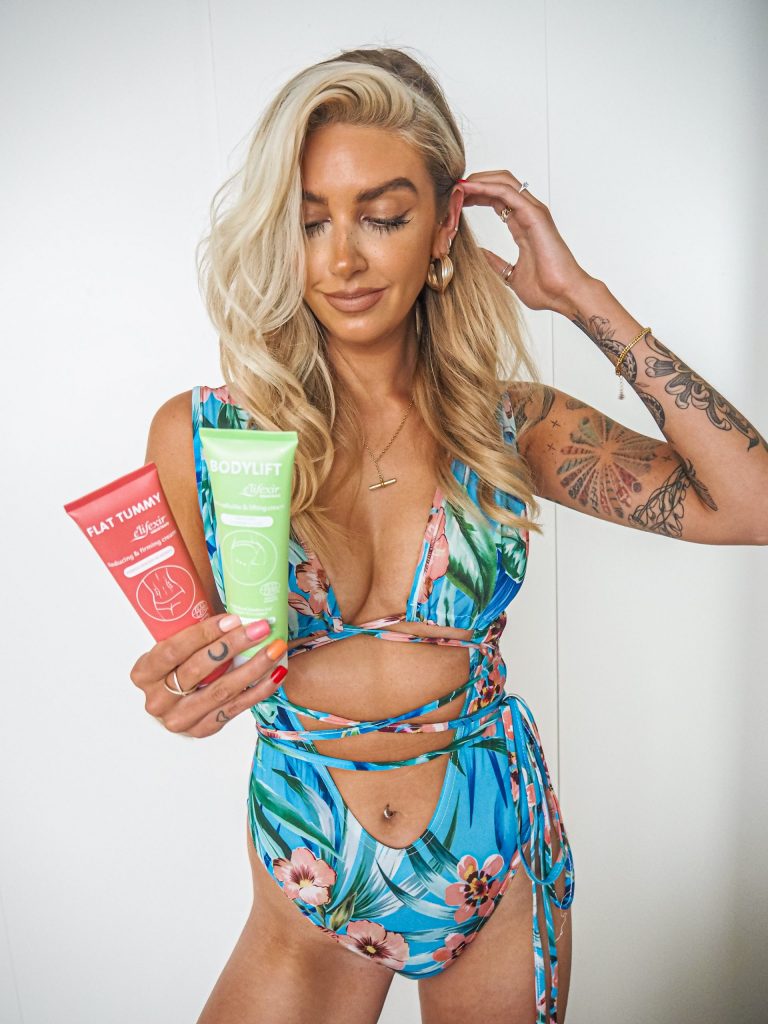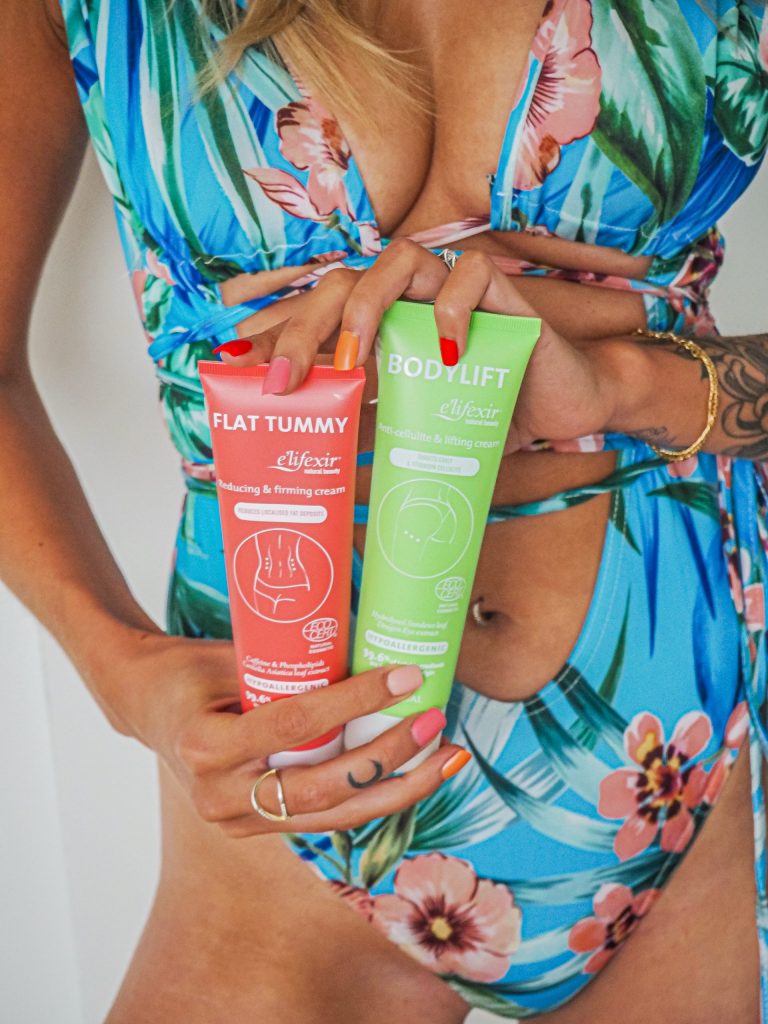 E'lifexir Natural Beauty
I was recently sent a couple of products from the E'lifexir Natural Beauty range. There are seven products in the full range;
Actidren Revitalising Leg Gel
Anti-Stretch Marks Repairing and Preventing Cream
Bodylift Anti-Cellulite and Lifting Cream
Fitness Body Contouring Gel
Flat Tummy Reducing and Firming Cream
Push-Up Breast Toning and Firming Cream
Push-Up Buttocks Sculpting Gel
E'lifexir Natural Beauty is a complete body care range created from natural and organic plant and fruit extracts. Made with more than 99% natural ingredients, all e'lifexir products are fully certified natural by ECOCERT. The base of each cream is an active base, meaning that before any other ingredients to target specific areas of the body are added, the cream is very rich and moisturising. Active ingredients such as caffeine, Scotch Thistle extract and Black Elder extract are then added to target the specific zones of the body. The addition of organic fruit waters such as cherry, orange and cranberry help to energise the skin cells, helps to improve absorption and make the targeted ingredients more effective.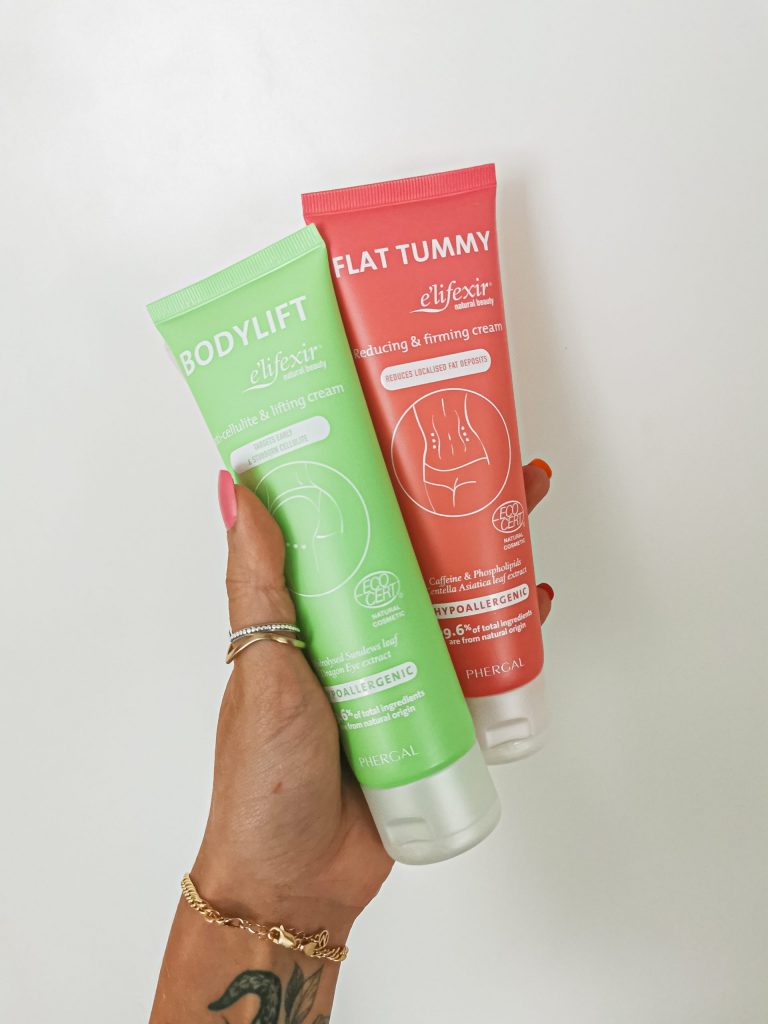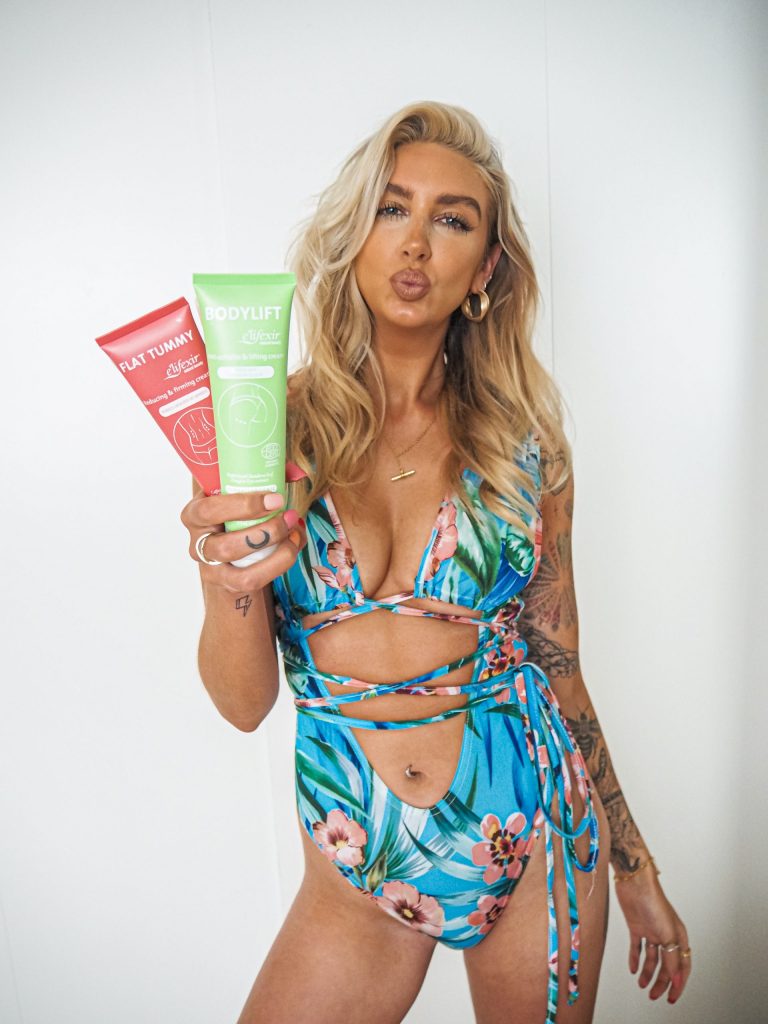 Bodylift and Flat Tummy
I received the Bodylift and the Flat-Tummy Cream and have started using them as part of my routine. For optimum results you should use twice daily, applying morning and evening. Admittedly, I'm not great at moisturising twice a day, so it tends to be just once for me. I've just been using them in place of my standard moisturiser that I would use when I get out of the shower, so they are super easy to incorporate into your routine. I also love that the base is already created to be hydrating and moisturising, so I know I'm still getting that element from these when replacing my usual moisturiser with them.
The Flat Tummy Reducing & Firming Cream tones skin in three steps:
Shapes: Caffeine gives a more sculpted-looking waistline by tightening the skin.
Firms: Centella asiatica leaf extract helps to boost skin firmness and increases skin elasticity, reducing sagging.
Moisturises: Lemon, cherry and orange water, all rich in vitamin C and antioxidants, soften and protect skin. Olive oil helps to reduce signs of ageing.
Bodylift Anti-Cellulite and Lifting Cream has a triple anti-cellulite effect:
Contours: Sundews leaf is a carnivorous plant that helps to smooth skin. It helps to target signs of cellulite.
Protection: Dragon eye extract protects the skin tissue and improves the skin�s natural texture.
Fluid and toxin reduction: Black elder extract helps to improve microcirculation and decongestion of tissue, leaving skin smoother and firmer. Natural fruit waters, such as cherry, orange and cranberry, provide antioxidants to skin as well as protective benefits to the skin.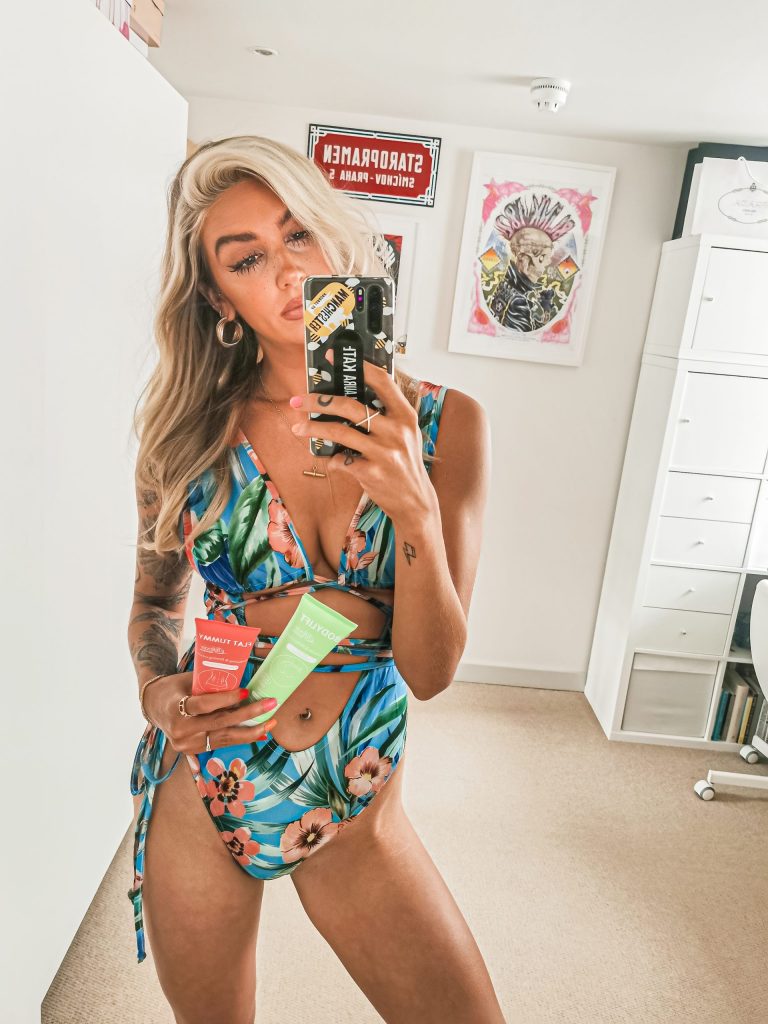 Review
Upon first impressions, I think these can be the kind of products that seem like a bit of a too-good-to-be-true kinda deal. However, after looking into them further I actually found plenty of great reviews. They are also stocked with several stores I trust and shop regularly with. The scent is fairly minimal; a little fruity and not too strong which is great, as I know lots of people prefer this kind of product to be unscented. I really like the fact that each one is designed specifically for an area, and the ingredients are chosen based on this. They are practically 100% natural too which is a huge plus.
I do actually feel like I'm starting to see a bit of a difference from using them, so I will definitely continue to do so. The products are all £15.99 too so for what they do I would consider them pretty affordable. I think its worth swapping out your current body moisturising products and giving these a go. I imagine they may not work exactly the same for everyone as all bodies are different. However I am loving using them so far and I totally think its worth continuing as its a step that was part of my routine anyway, but now these products are giving me added benefits.
You can shop the website here, or the range is also available in Holland & Barrett stores.
LL x