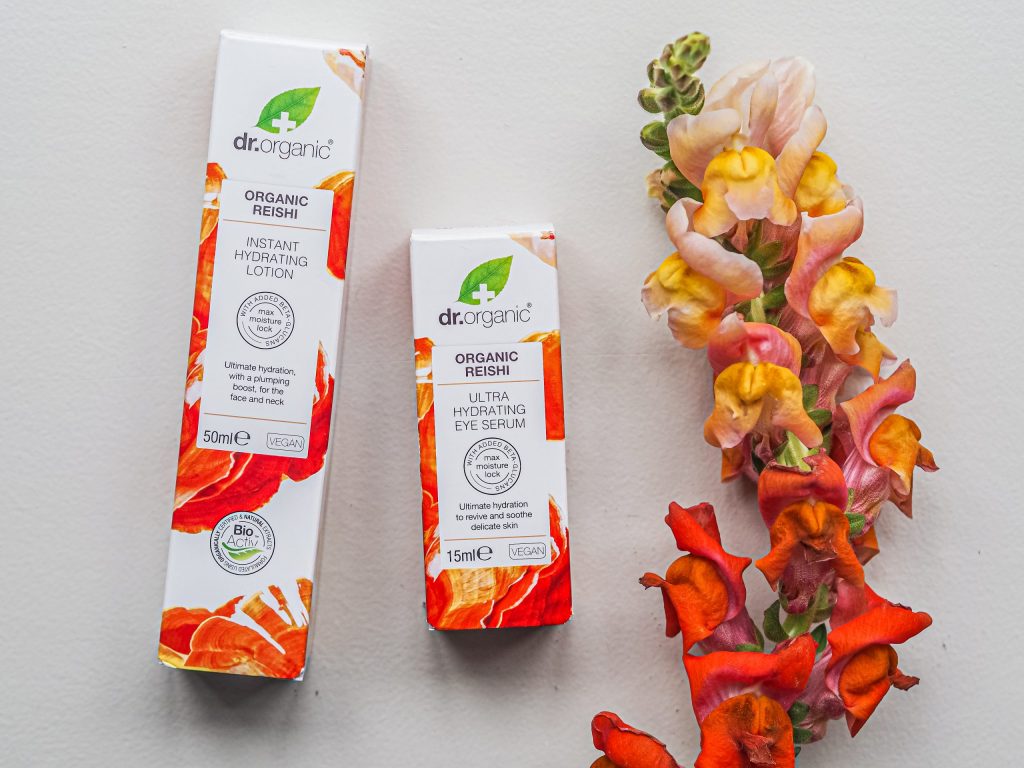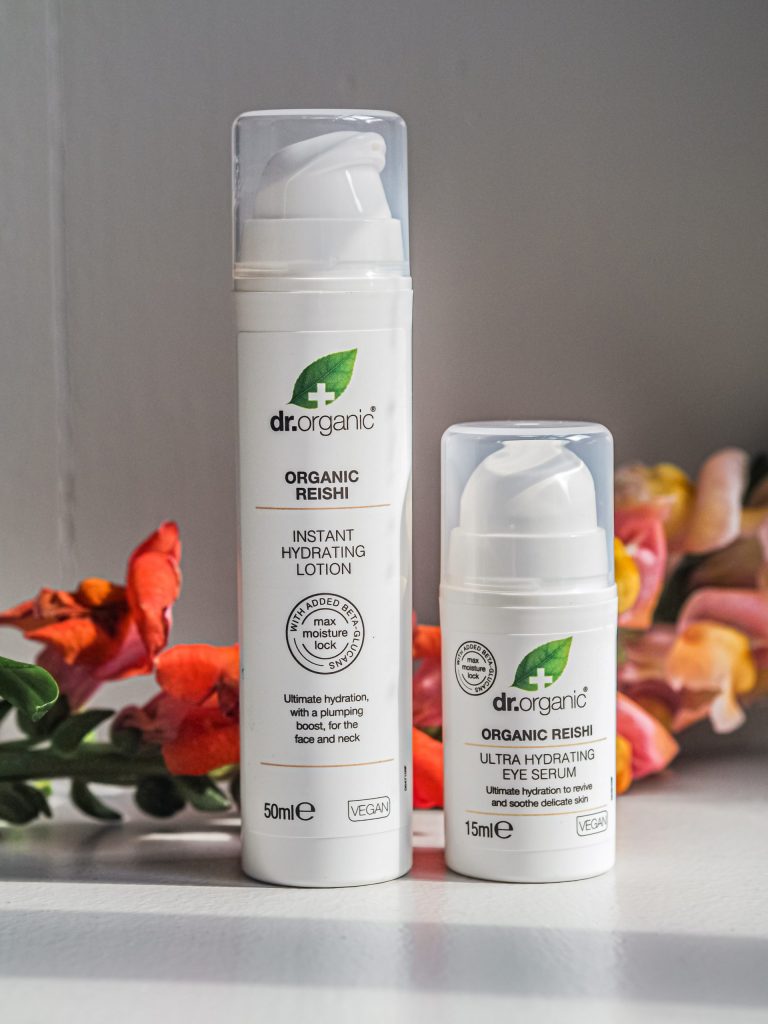 Dr. Organic Reishi
Some of my newest skincare additions to my routine are the Dr. Organic Reishi Mushroom range. I've been using both the Organic Reishi Mushroom Instant Hydrating Lotion and the Organic Reishi Mushroom Ultra Hydrating Eye Serum.
First used in China more than 2,000 years ago during the Han dynasty, the reishi mushroom is extremely rare in its wild form and can be found dwelling on the bases of trees in regions of Asia that belong to temperate climates. The reishi mushroom has long been thought of as a symbol of luck, healing and wellness in Chinese culture.
Skin care products containing reishi mushroom as an active ingredient can support skin hydration and soothe skin whilst providing plumping action. The Dr. Organic Reishi Mushroom range combines other ingredients including aloe vera, jojoba seed oil, sunflower seed oil, shea butter and coconut oil to help restore a healthy, youthful glow while locking in moisture.
Beta glucans, which are naturally found in the reishi mushroom, help to provide hydration to the skin and can support a more even complexion. We've utilised the properties of the 'Ganoderma lucidum' alongside other organic extracts to help support the strain of environmental stress, tiredness and busy lifestyles.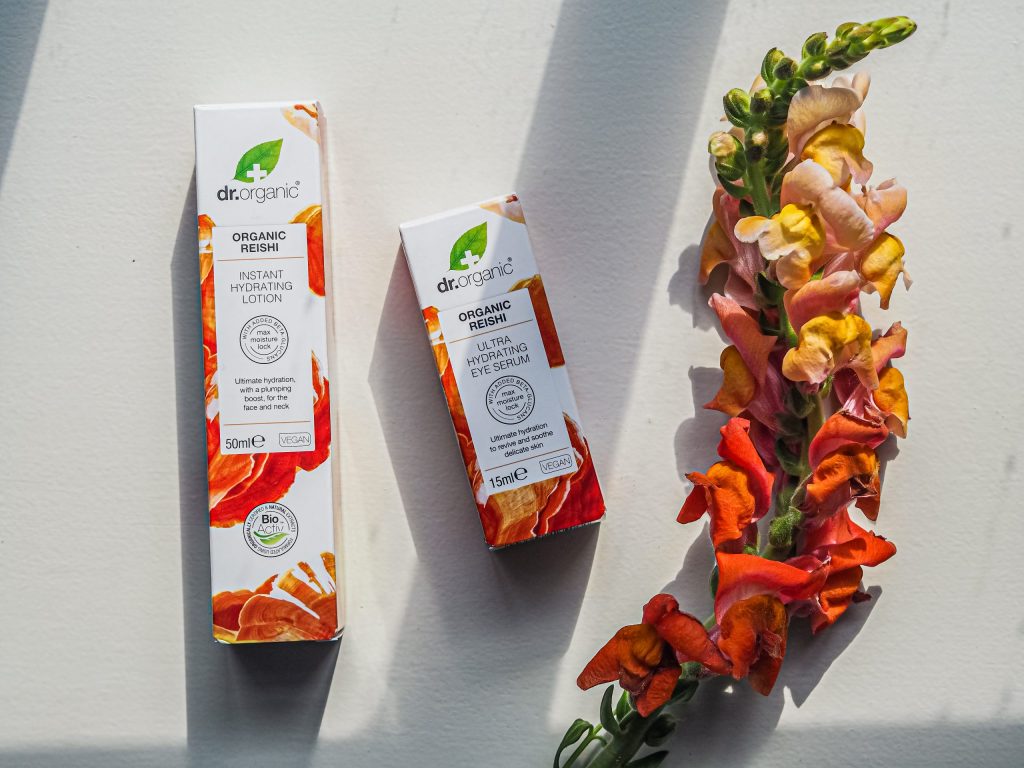 Review
The Dr. Organic Reishi products are amazing if you have dry skin. I've found them to be super hydrating. Plus a little goes a long way too so the bottles will last me a good while. I definitely feel like my skin has been more glowy, fresh and hydrated since using them. The formulas for the creams don't feel too heavy on my skin either. They aren't like a thick moisturiser; more liquidy than most of my other skincare products but they aren't oily either. I also noticed that lots of reviews said that the products have been really gentle too; so if you have sensitive skin then these could be ideal for you.
You can head to the Dr. Organic website here for more information.
LL x