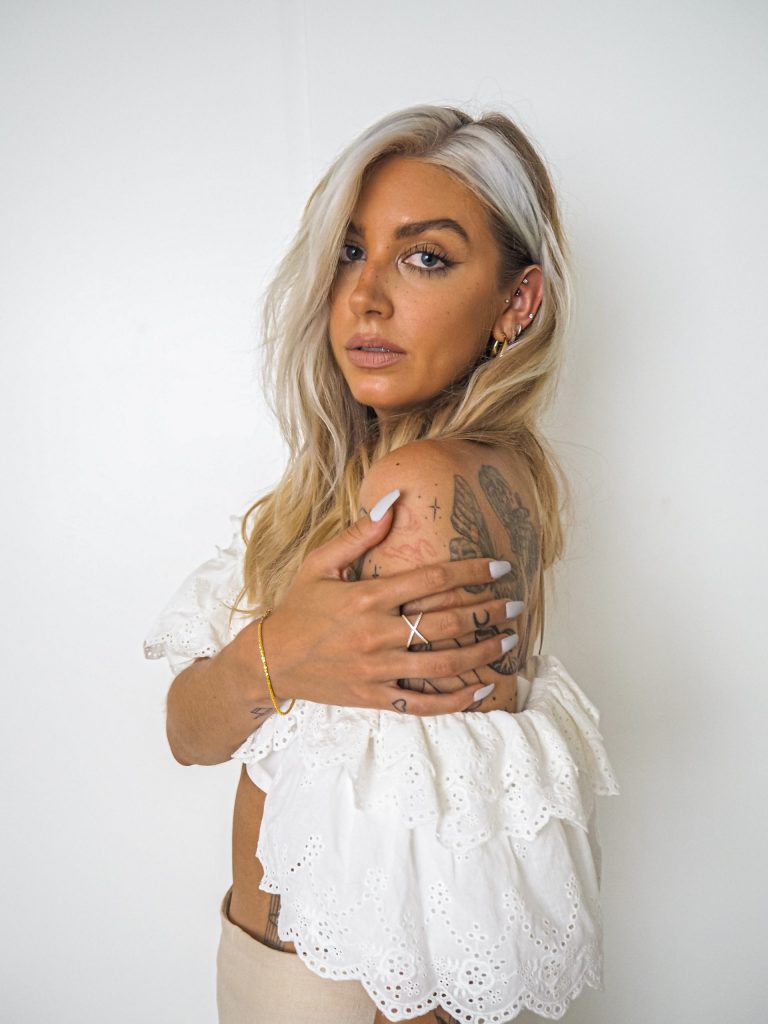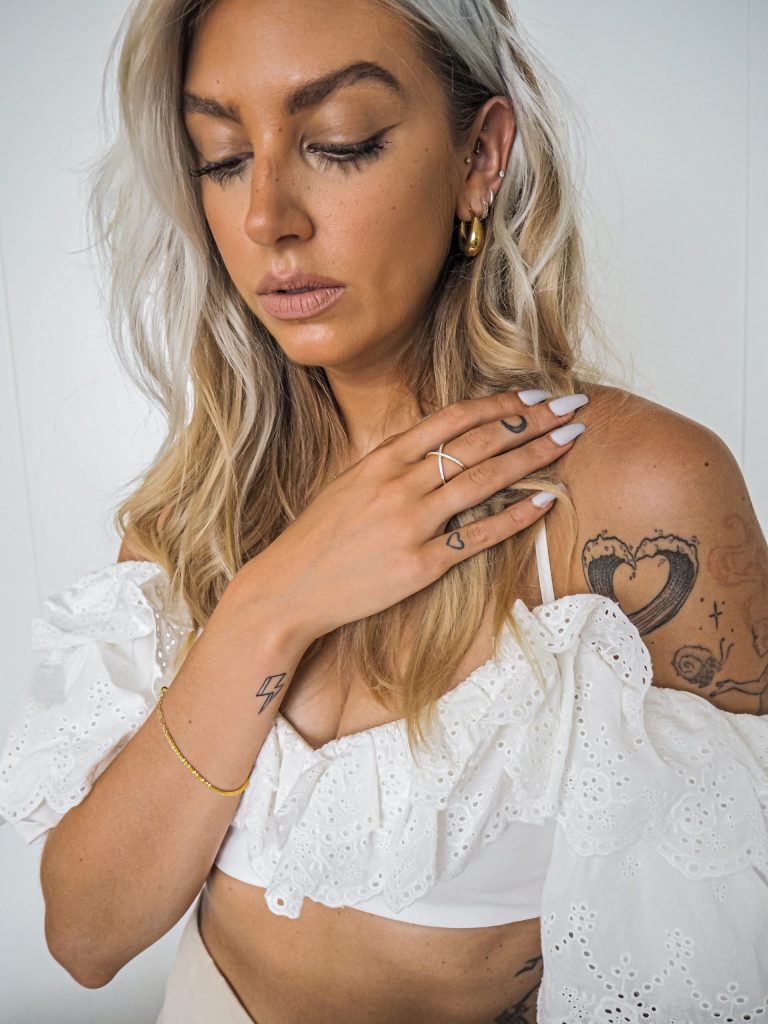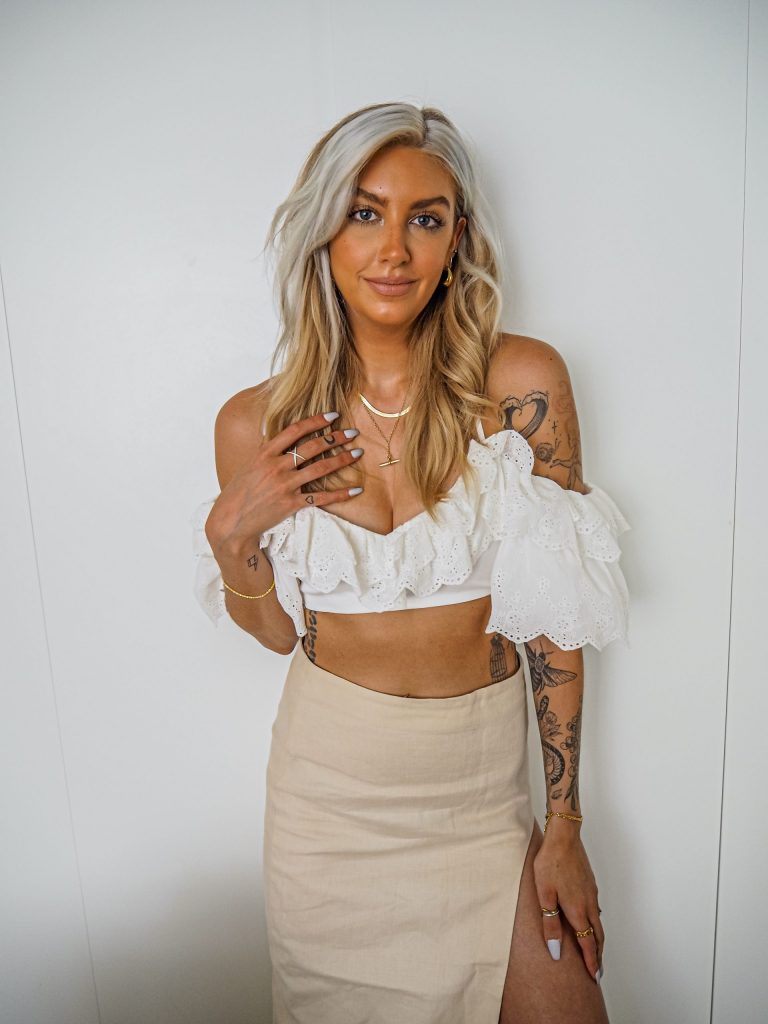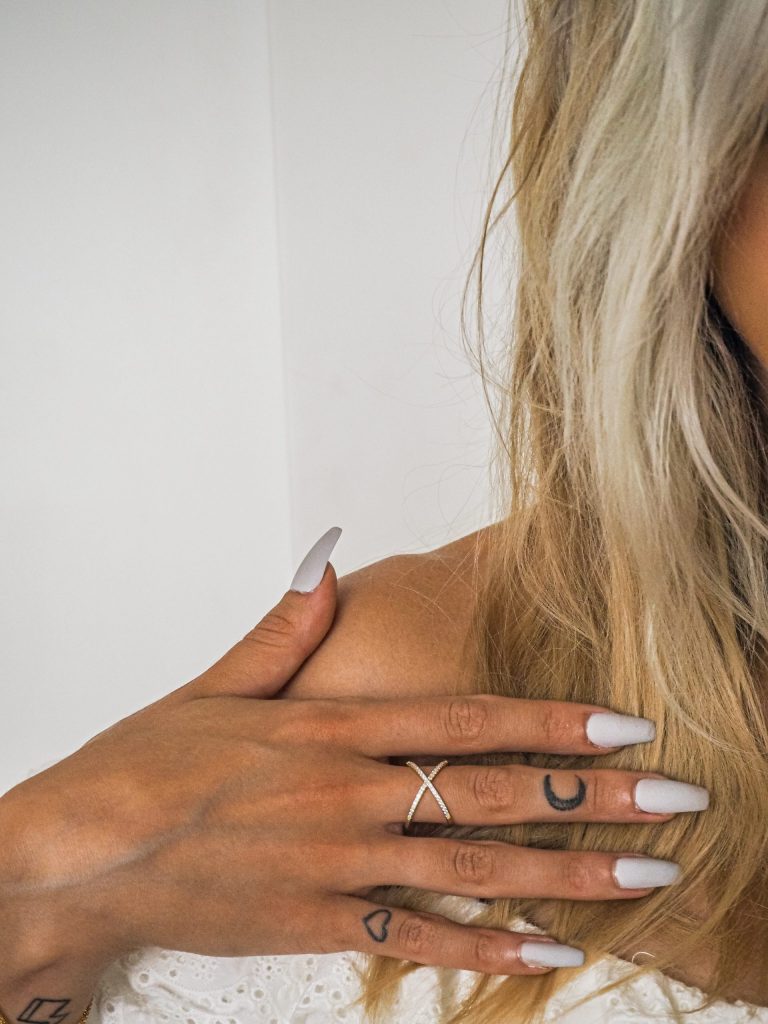 Scarlet Ocean
I literally never leave the house without jewellery on. Stacking and accessorising with a mix of metals and styles of jewellery is my favourite; I think it really adds to your personal style without any effort. Actually I don't take a lot of my jewellery off, so I'm always on the look out for really good quality brands. I was recently sent some beautiful pieces from Scarlet Ocean. I hadn't heard of them before, but I'm now totally in love with their products!
Born out of a love for the luxury in the everyday, Scarlet Ocean embodies self-expression and style in the finest details. Established in the UK, Scarlet Ocean jewellery is designed to be styled, stacked and worn your way. Behind Scarlet Ocean lies a passion for beautiful and affordable jewellery, created to elevate the ordinary. Their curated collection of demi-fine jewellery draws inspiration from the latest designs, vintage finds and timeless styles.
Scarlet Ocean's collections feature on-trend items crafted from 925 Sterling silver as well as unique gold and rose gold plated designs, bringing together a collection of wearable and high quality styles.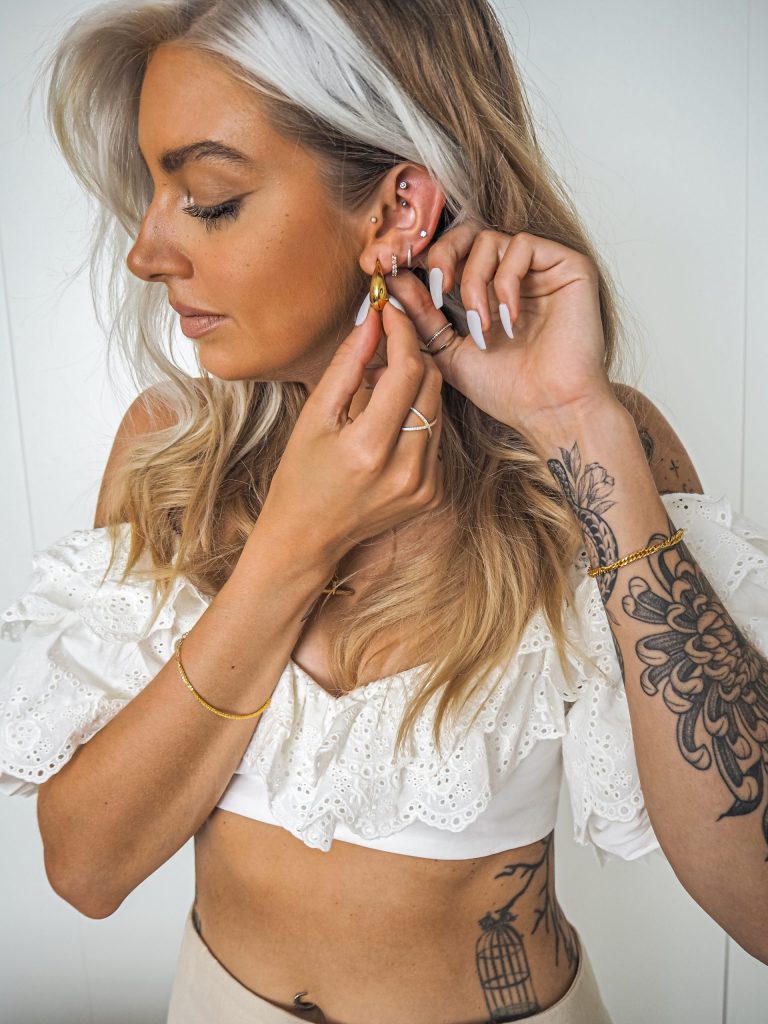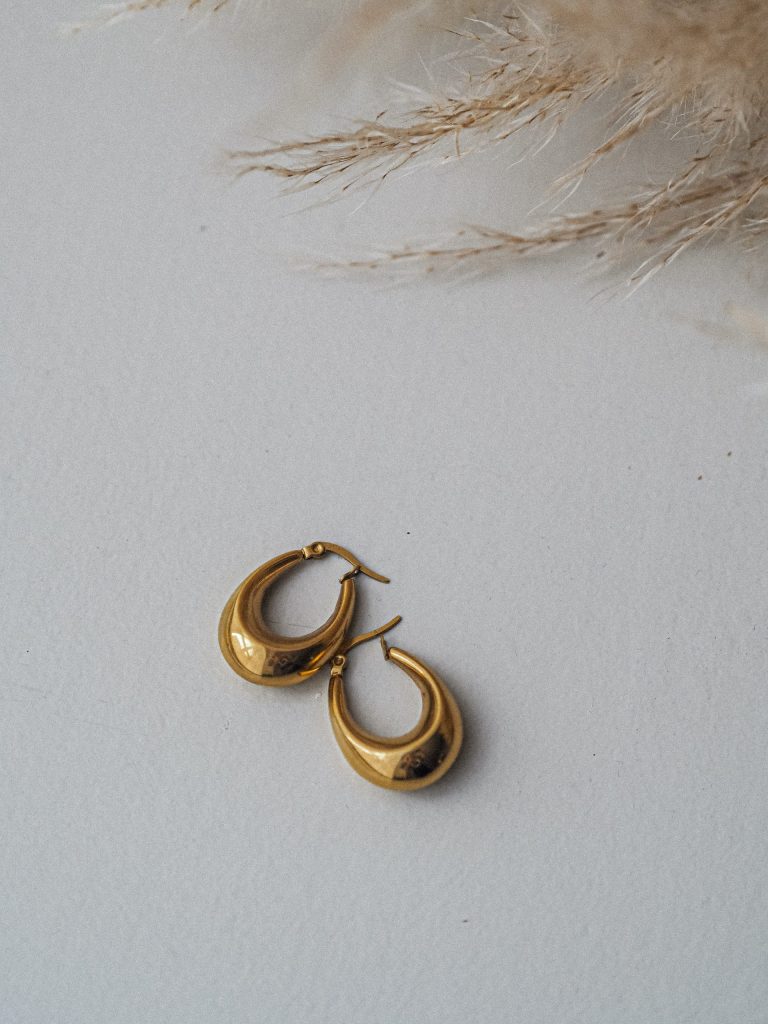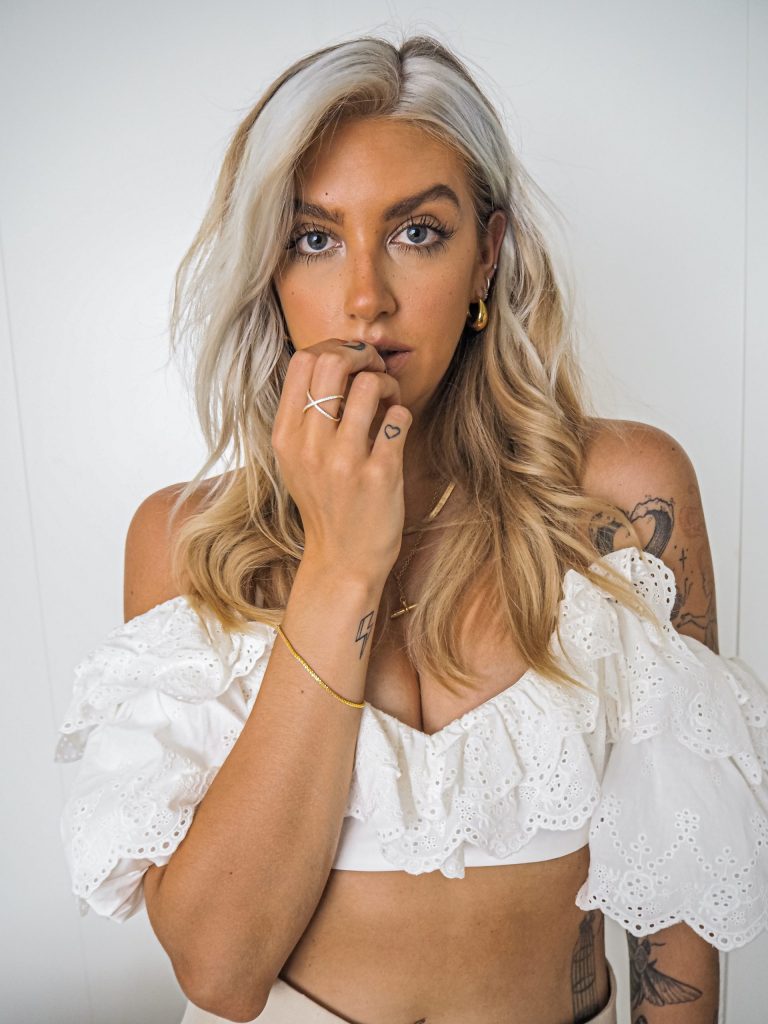 Styling
The pieces I chose are cubic zirconia crossover ring (£45), the simple chain bracelet (£35) and the chunky oval hoop earrings (£35). I do tend to mix metals but I'm in a bit of a gold phase at the moment so I opted for all gold. The ring is probably my favourite. The style is so unique and its really luxe looking but without being to blingy or OTT. The other two pieces are more classic and simple, but I've literally not stopped wearing either of them since I got them! I love that the hoops are a little different to all my other classic hoops due to the shape. The chain of the bracelet is also really unique.
How I'm currently wearing them daily is how I styled them all here. I love gold jewellery in summer or on holiday. It feels quite beachy and just looks so nice with a tan. Here I wore a linen skirt and a white crop; both of which I think are really summery pieces and give me all the holiday vibes! The ring looks stunning on its own, so I didn't stack this with anything. Same goes for the bracelet, although I usually wear with one or two other gold chain bracelets for some layering. For the earrings, I always have smaller jewellery in my other ear-piercings, and then usually add more of a statement hoop in the lobe. The gold hoops are the perfect size; enough to stand out but nothing too big or bold if you prefer daintier pieces.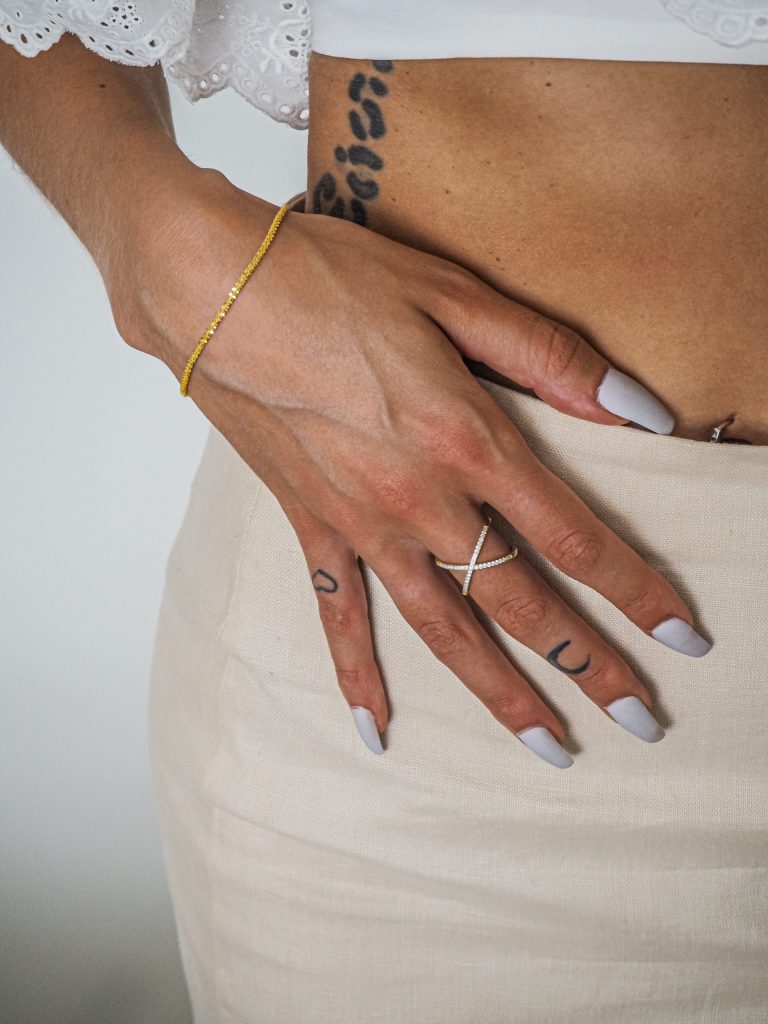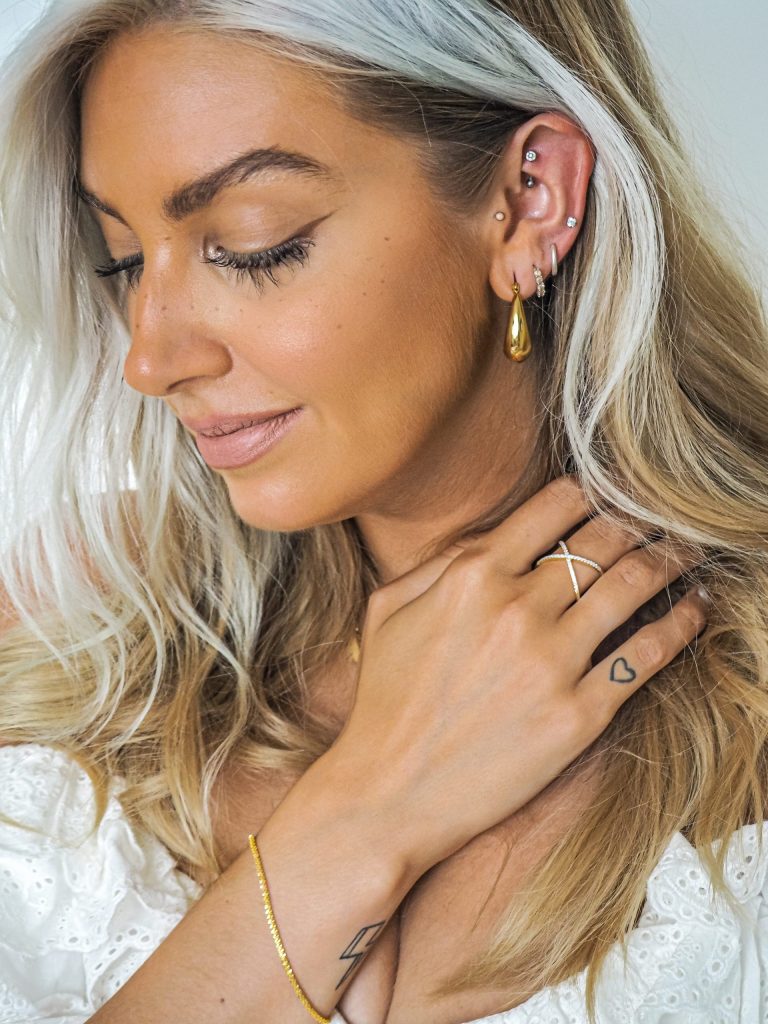 Shop
I've not stopped wearing these gorgeous pieces since I received them and have had loads of complements. They are all slightly different in style but really versatile. By layering with other pieces and using them to accessories my outfits, they are so easy to wear as you prefer. Scarlet Ocean have a tonne of different pieces in different metals and styles, and are all really affordable for the quality.
You can visit the Scarlet Ocean website here to shop.
LL x
*These items were gifted. As ever, all opinions are my own.