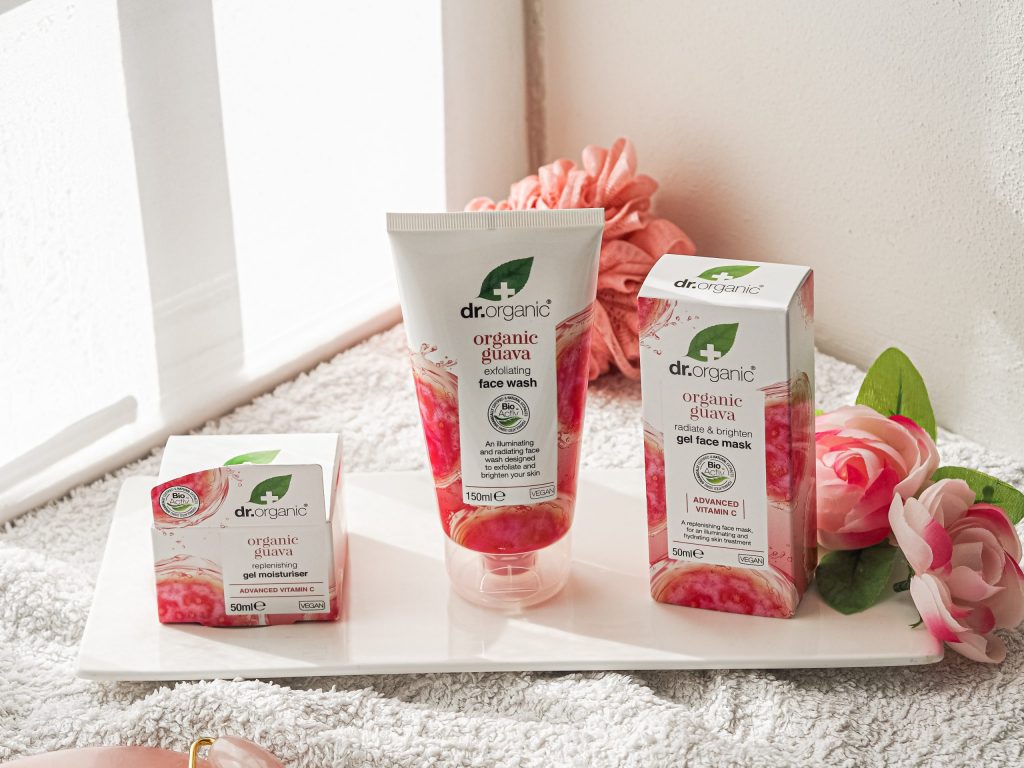 Organic Guava Range
I have recently developed a bit of an obsession with the Dr. Organic products. Every single one I've tried has just been a dream! I was recently sent some of their newer organic guava range, so I wanted to share them as I have been loving these too.
Dr. Organic have won a tonne of awards, and it isn't hard to see why. Their mantra is all around seeking out the treasures of the natural world to discover the purest and most potent extracts, delving deep into centuries old traditions and supercharged botanicals to create breakthrough formulations that make you look and feel incredible. They ethically source the best accredited organic ingredients that nature has to offer, and strive to use a minimum of 70% organically grown ingredients in all products. They use bioactive extracts to ensure each product is truly functional by nature, and the specific and unique properties found in each core ingredient are maintained and guaranteed. Synthetic ingredients are well and truly avoided, and they do not test any products on animals. And those are just some of the reasons why I love their products!
The Guava range uses the benefits of the exotic superfruit to help replenish, brighten and provide radiance in the skin. It actually has four times more vitamin C than an orange! It also has the most delicious scent.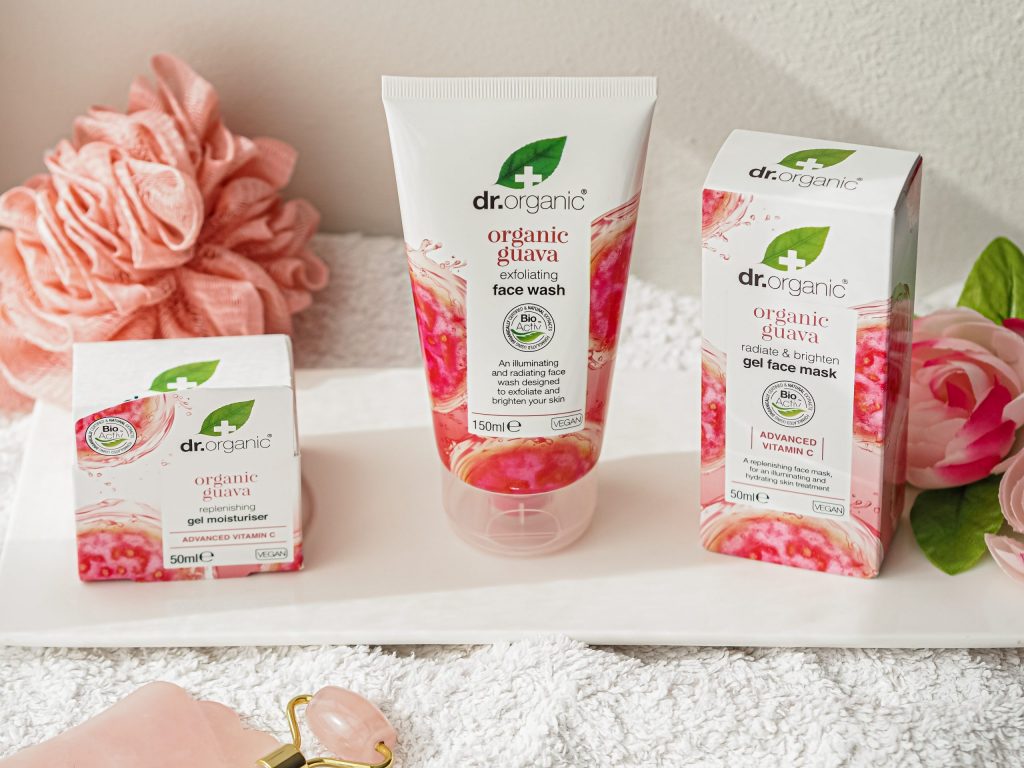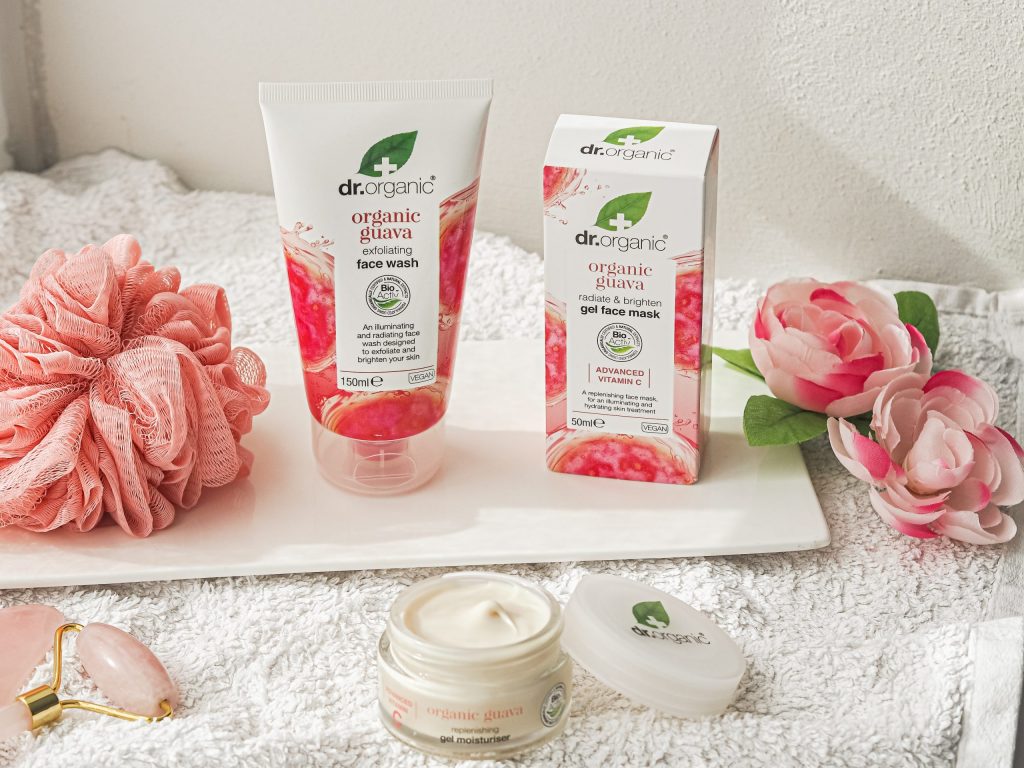 My Review
It will probably come as no surprise to learn that this is an absolute winner for me. My favourite thing about it is actually the smell. The products are so fragrant and summery, that I honestly just can't stop smelling them when I open them! I love products that just smell luxurious and delicious when you apply them.
The exfoliating face wash is something I've started using once or twice a week to help with refreshing my skin. I wasn't previously using any exfoliating products and I've really noticed a difference! My skin feels so much clearer and softer after I've used it. This with the gel moisturiser is just a little dream team for me! I could honestly bathe in the moisturiser. It's absolutely my new favourite and I'm already running quite low after applying it at every opportunity! And finally the mask. I tend to have one day a week where I apply a face mask and do a bit more of a full routine on my face. I've been using this mask recently, and honestly for the smell alone I just love it!
I definitely feel like this range has helped with softening and brightening my skin, and I can safely say I'll be restocking on all of these products.
You can browse and shop the range online here.
LL x
*These items were gifted. As ever all opinions are my own.